Got social media profiles to run but no idea how to go about the content publishing process? Here are some tips on where to get started and how to optimize social media publishing so that it doesn't eat up all of your time (because you have all kinds of other things to deal with, right?)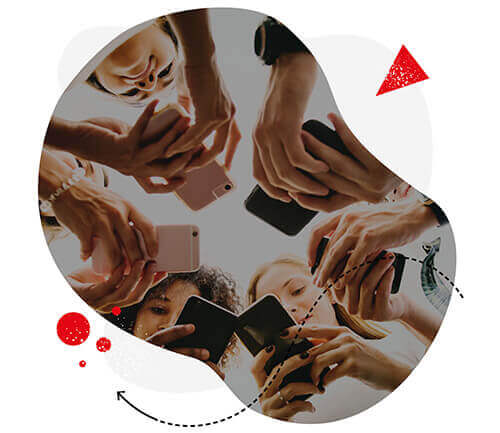 Cross-network social media publisher for teams
Craft, schedule, and automatically publish content to all your TikTok, Facebook, Instagram, LinkedIn, and Google My Business accounts – with an all-in-one social media tool.
What is social media publishing?
(In case you were looking for a social media publishing definition. ;))
Social media publishing involves:
planning, 
creating, 
scheduling, 
and distributing content across various social media platforms. 
In short, it's what you do to engage your audience on social media, preferably in a consistent way, so that it has a positive impact on your brand presence and – eventually – your sales numbers.
Social media managers and their teams usually have workflows and tools to take care of all the steps of the social media publishing process. Without them, things can get pretty chaotic and inefficient – and no business wants that (you neither).
So, let's take a look at some best practices and tools to make social media publishing much more effective, shall we?
Good practices for social media publishing
Where do you take your content from?

How do you decide when, where, and how often to post it?

What type of content should you post on your social media channels?
These are some questions you need to ask yourself in the social media publishing process. Here are some best practices to help you find the right answers for your business.
Plan, plan, plan
Yes, you can wait for inspiration and post whenever it hits (I'm personally "guilty" of this a lot of the time). The problem is, you'll never know when it will hit. And the more social media profiles you manage and – most of all – the more consistent business results you expect from your social media marketing, the more you need to have a consistent content plan and not just rely on inspiration.
What should go into your plan?
Frequency – how often you want and *can" publish content based on your audience engagement and available resources.
Goals – what do you want your social media content to achieve for your business? It might be brand building, engagement, sales, etc. You should be really clear about what each social media platform is supposed to do for your business – and every single post should have a goal in mind.
Categories – create main content buckets for your posts based on things like your content strategy (and the goals you want to achieve), your product roadmap, and the sales calendar. These could be product posts, behind-the-scenes posts, seasonal posts, educational content, user-generated content, etc. Then fill those categories with post ideas, so that you always know what to post. (And your entire team knows, too.)
Using a content calendar tool can help immensely – both for scheduling posts that are ready to go and noting down ideas and drafts for selected days.
We highly recommend you test NapoleonCat for free here – no credit card required during signup 😉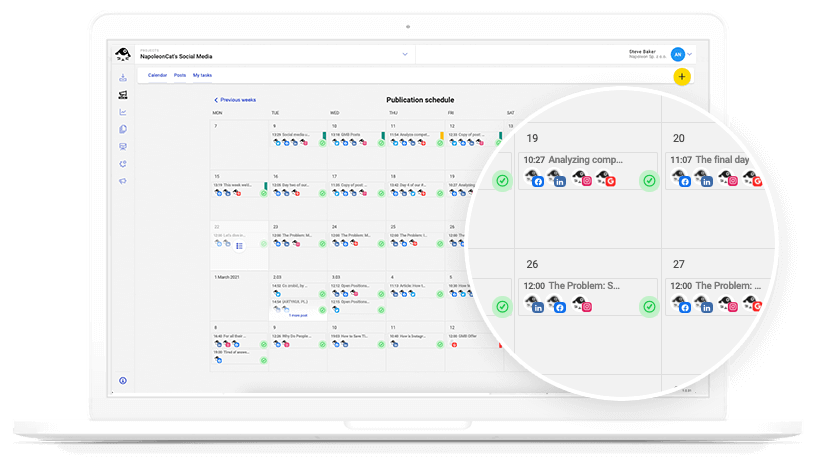 Publish content relevant to each platform
Yes, publishing in bulk is great (and you can save time, so much time!), but don't forget to tailor your content to each of the platforms you're on. If only because:
People are used to different content on different platforms. People on LinkedIn will expect something slightly different than what you post in your Instagram Reels. Providing them with an experience native to the platform will help your content be more compelling and effective.
You might have slightly different audiences on each platform (for example, on TikTok and LinkedIn), and they might be expecting, again, slightly different content.
By all means, keep the brand voice consistent, but vary the tone (if applicable), context, and topics. For example, some brands use TikTok or Instagram Reels for much lighter content than, for example, Facebook.
Here's an example from Duolingo's Facebook Page: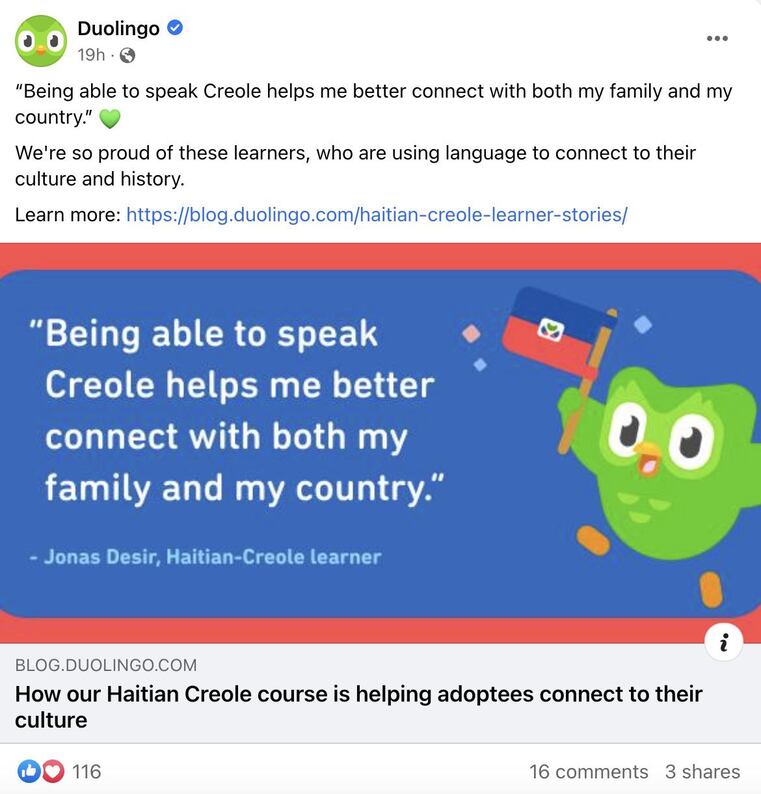 … and their TikTok account: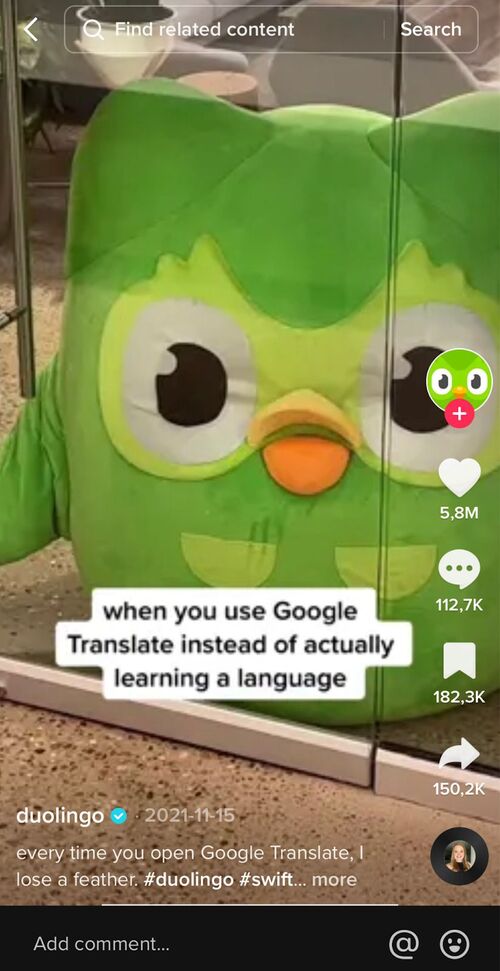 Get familiar with the file specs and content types that work on each of the platforms you're active on.
Don't forget to check your analytics for different content types and topics to see what works best and know what to post on different social media platforms.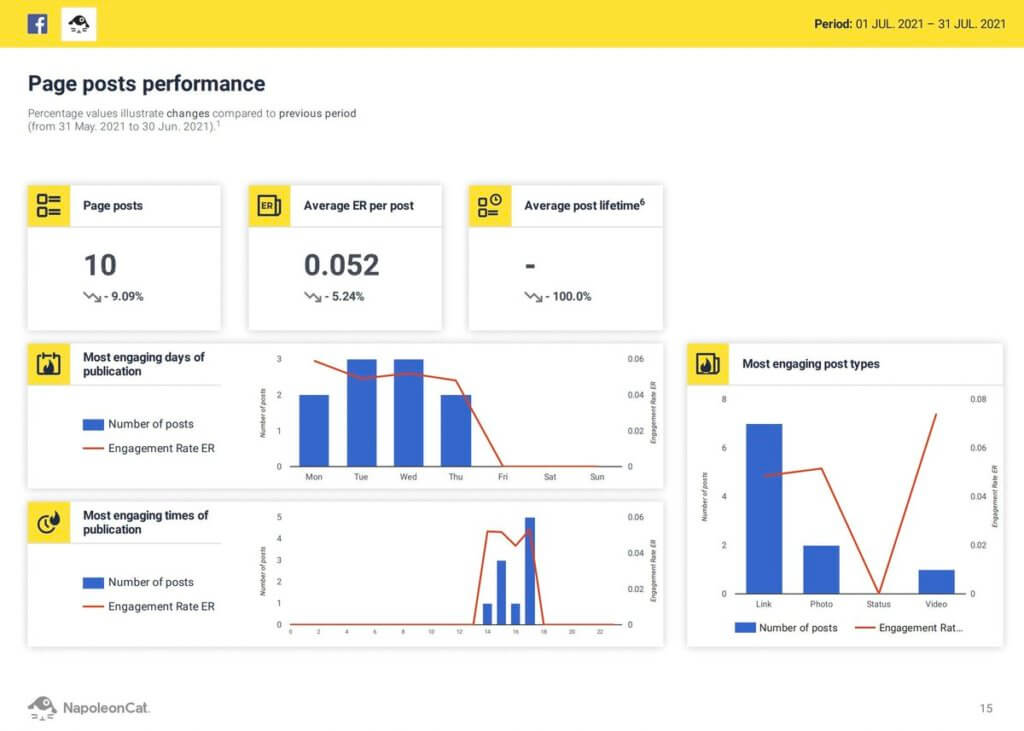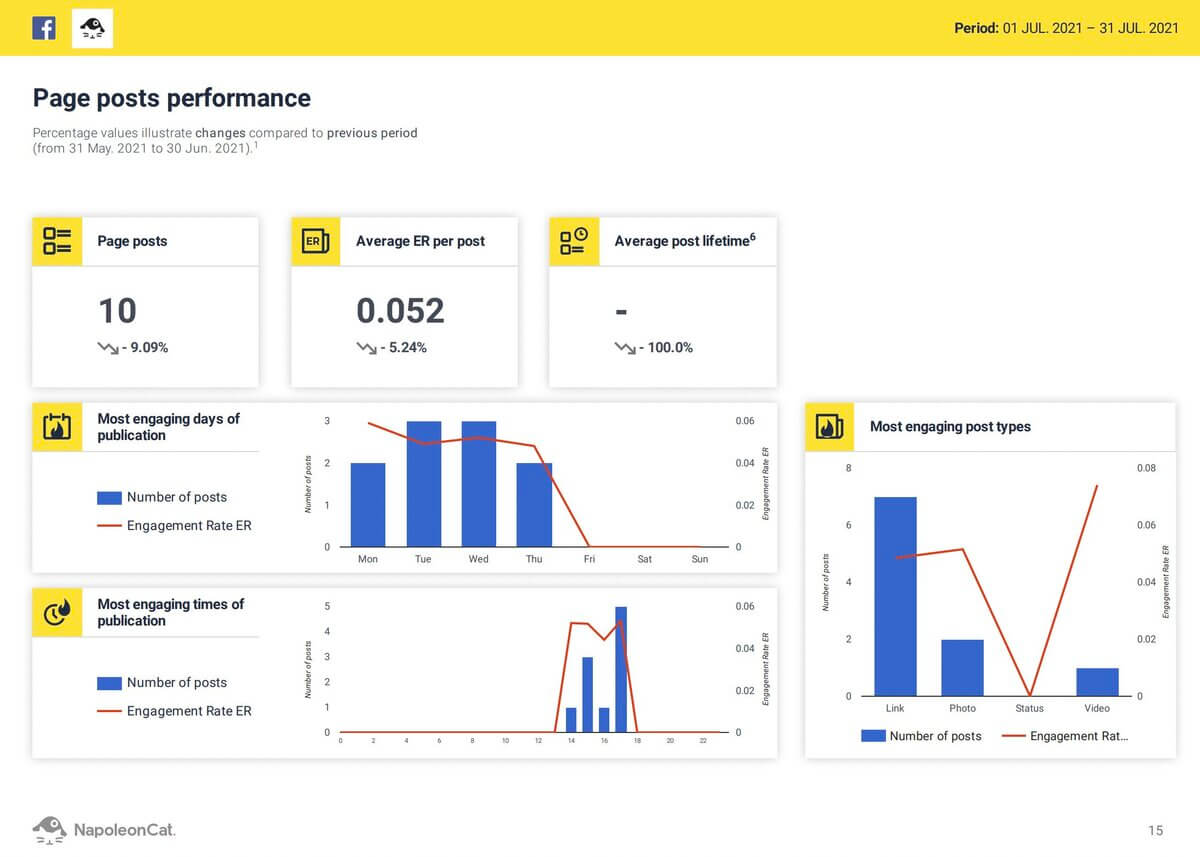 When to post? Track your audience's activity patterns
Speaking of analytics, you should always align your content plan with the times of day when your audiences are most active on each platform. (At least when you expect actual results from your social media marketing.)
Social media posts are usually short-lived, so that timing window is really important for both reach and engagement. Posting when your followers actually scroll through Instagram or LinkedIn increases your chances of being seen. And regular posting can also help them know when to expect your content and then engage with it.


That's why checking and following audience activity patterns are so important. Fortunately, it's also pretty easy to do with a social media analytics tool.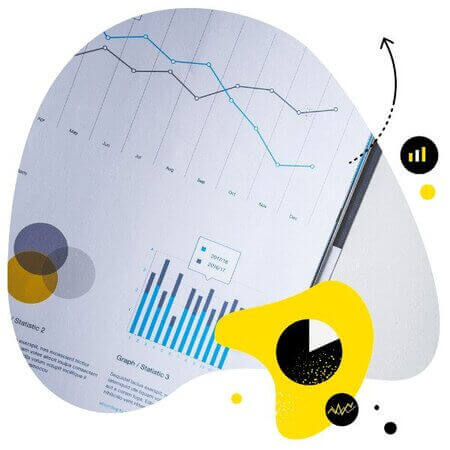 In-depth social media analytics & reporting tools
Analyze your performance across different social media platforms. Generate reports for your own profiles and your competitors', too – with an all-in-one social media tool.
Don't know what to post? Go to your audience for inspiration
Your audience is also a great source of the actual content you can share on your social media profiles. These could be posts mentioning your products or customer reviews and Stories directly reshared on your profiles.
That's why you should leave some room in your social media calendar for user-generated content and organize initiatives (like contests or other campaigns) to get a pool of content you can use in your social media schedule.
Why you should automate social media publishing
Yes, you can still post manually to each of your social media platforms, possibly out of an Excel spreadsheet. But the more social media accounts you manage and the more consistent you want to be with your publishing schedule, the more you'll need social media automation tools. Here are a few reasons why.
It's much quicker
Automating your social media publishing process can be a true time saver for your business. Let's say you manage a few social media profiles, and you need to publish five posts a week on each of them. Without scheduling your posts in advance to be posted automatically, you'll constantly be switching between your accounts to manually post content. And it will likely be stressful, time-consuming, and, in the era of marketing automation, simply unnecessary.
Automated scheduling can save you hours every week on posting content. You can take some time to schedule your weekly posts on a Monday, for example, and then have the rest of the week to take care of other tasks, like moderating the conversations sparked by your posts.
It's much easier
With automated social media publishing solutions, you have more control over your content:
You can schedule your social media posts in a super clear and transparent way, so everyone on your team knows what's in the pipeline.
You can also draft and duplicate posts between channels and content calendars.
You can post or schedule your first comments on some channels (e.g., besides Instagram captions, you can also automatically publish the first comment with hashtags below your post).
You have a better overview of what has been posted, what's in the queue or scheduled, and what's in the backlog of ideas.
It helps shift focus to more complex tasks
Let's face it – manual social media publishing can be a drag. By automating the process, you gain precious time that you can spend working on the more creative side of your business. You can also put more effort into strategy, competitive analysis, or analyzing audience behavior.
And you'll have more time to tackle social customer service and community management instead.
Social media publishing automation tools
So we've talked about why you should look into automating social media publishing. Let's move on to the "how." There are two ways of going about the process:
Using native features offered by some individual social media platforms
Investing in versatile social media management tools – and I'll look at what you can do with NapoleonCat specifically (of course I will 😉
Using native social media publishing tools
Some social media platforms offer native tools for scheduling content. Below you will find out a bit more information about the options available for TikTok, Facebook, Instagram, and LinkedIn, which has recently introduced scheduling posts for later.
Scheduling Facebook and Instagram posts with the Meta Business Suite
The Meta Business Suite is a solution that includes content creation tools for Facebook and Instagram. It also lets you measure their performance with insights and metrics, create and manage ads, and manage branded content with other creators and influencers.
Using the Planner tool in the Meta Business Suite, you can schedule Facebook and Instagram Posts, Stories and Reels, as well as Ads and Lives.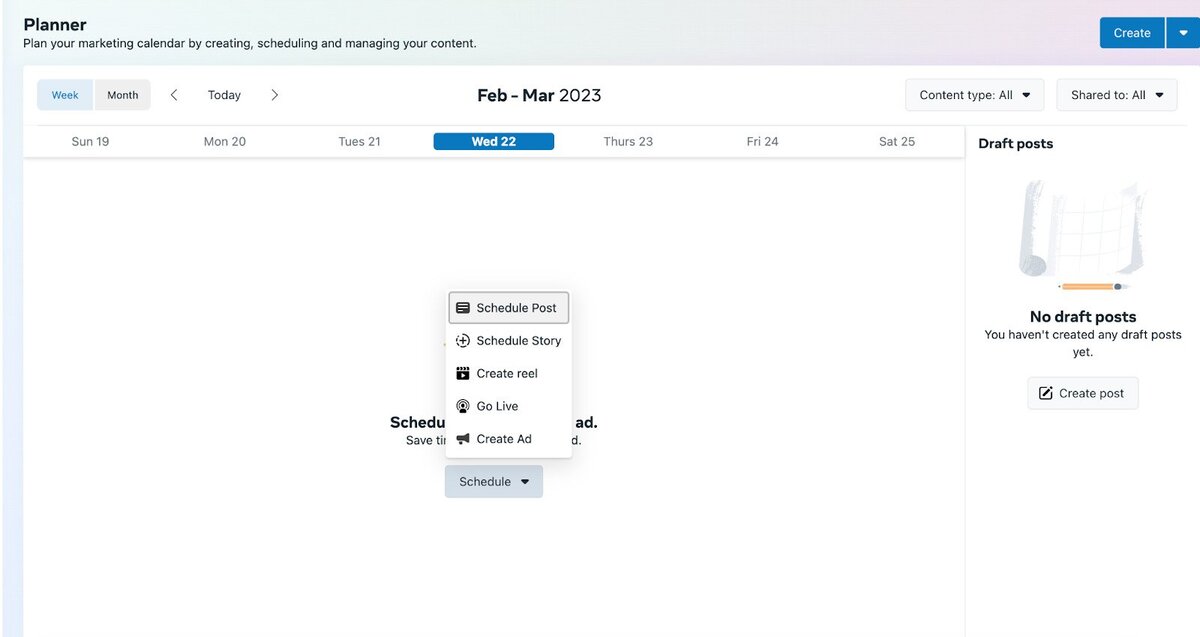 You can also directly schedule posts from your Facebook Page via your mobile app. But it's really no different than posting manually, only giving you the option to get your posts published later.
Scheduling Tweets
Twitter does include a simple scheduling option, similar to what you can do on a Facebook Page. When composing your tweet, you can select the "schedule" option to get your post published automatically later:

It looks like it's a feature only available in a desktop browser, as the mobile app doesn't include the scheduling option.

Scheduling LinkedIn posts
Scheduling a LinkedIn post is pretty similar – the platform lets you schedule a post for later right when you create it.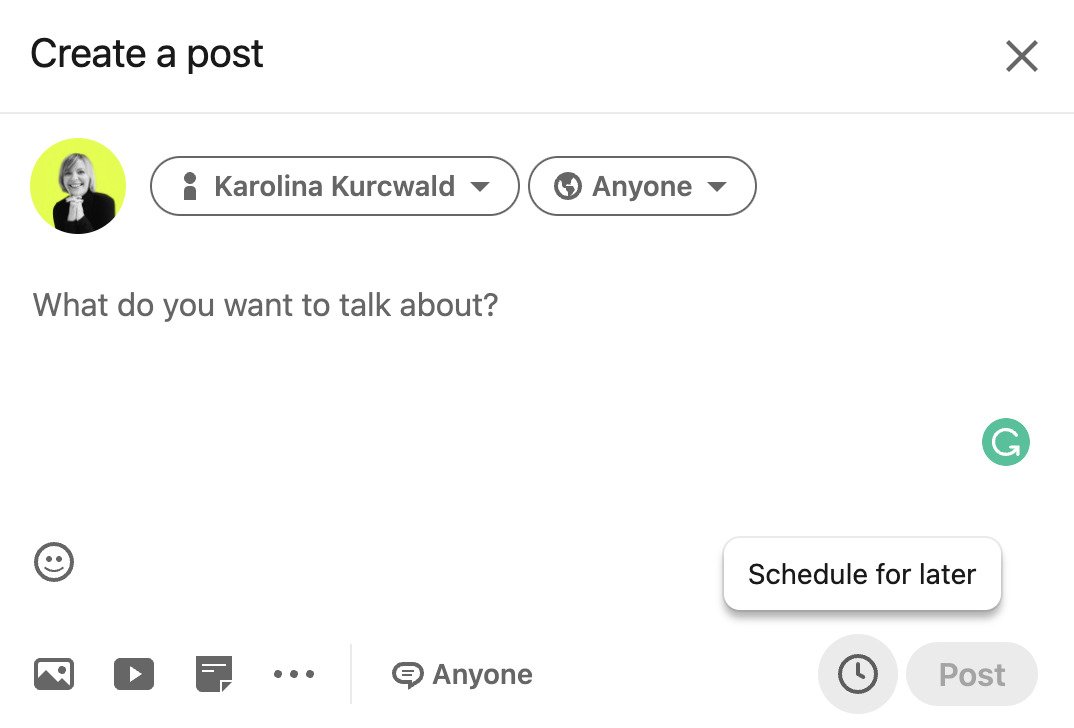 Again, this is pretty much the same as posting manually, but does give you the option to schedule a few posts for when, for example, you're on vacation. And again, this seems to be available just on a desktop browser, at least for now.
Now, if you don't really like the idea of scheduling posts platform by platform, and would like one calendar where you can see and schedule all your posts for all your platforms, you're best off getting a social media scheduling tool like NapoleonCat.
Let me show you a few things you can do with it.
Schedule posts across social media platforms in one place. This includes:
Facebook
TikTok
Instagram (including carousel posts and reels)
LinkedIn
Google My Business posts (updates, offers, events).
That's without having to go to the different social media platforms each time, and without getting lost between your multiple social media profiles on each of the platforms.
With a tool like NapoleonCat, you can actually schedule content across multiple profiles and platforms working in a single dashboard (and not getting frustrated when logging, relogging, and trying to keep tabs on all your open browser tabs.)
Have an overview of your entire social media content strategy, with color-coded labels and internal post titles for clarity.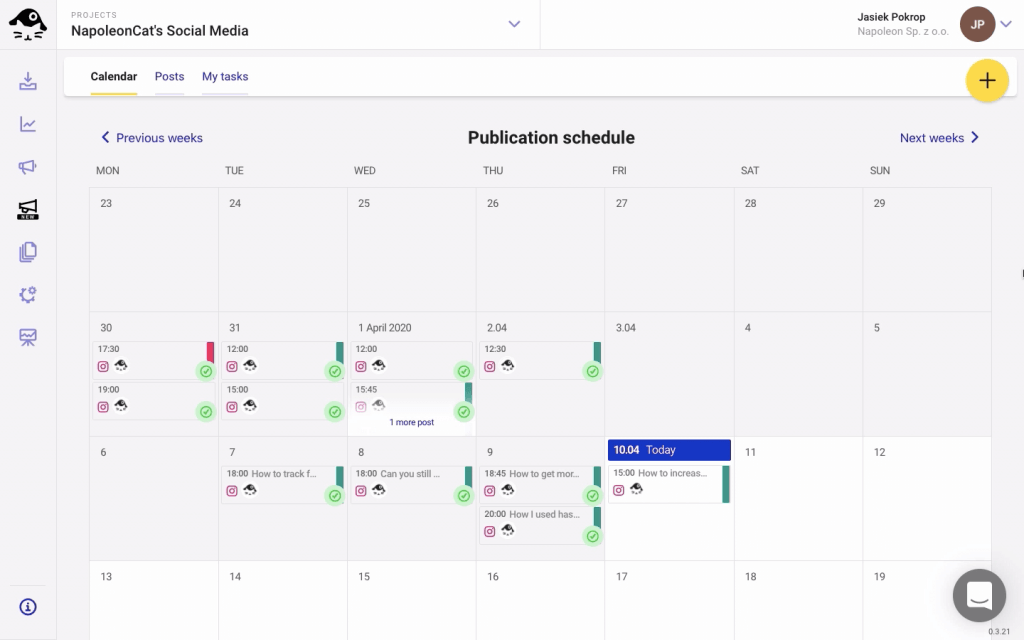 Create seamless team workflows with the ability to assign posts to different team members, exchange feedback, and approve posts for publication. You can read more about the available team collaboration features here.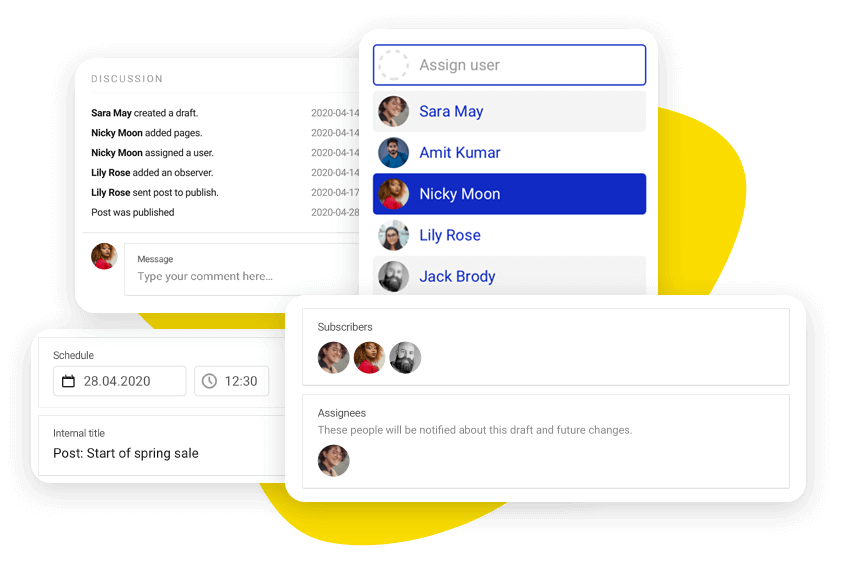 Use the same tool for publishing as you do for comment moderation and social media customer service.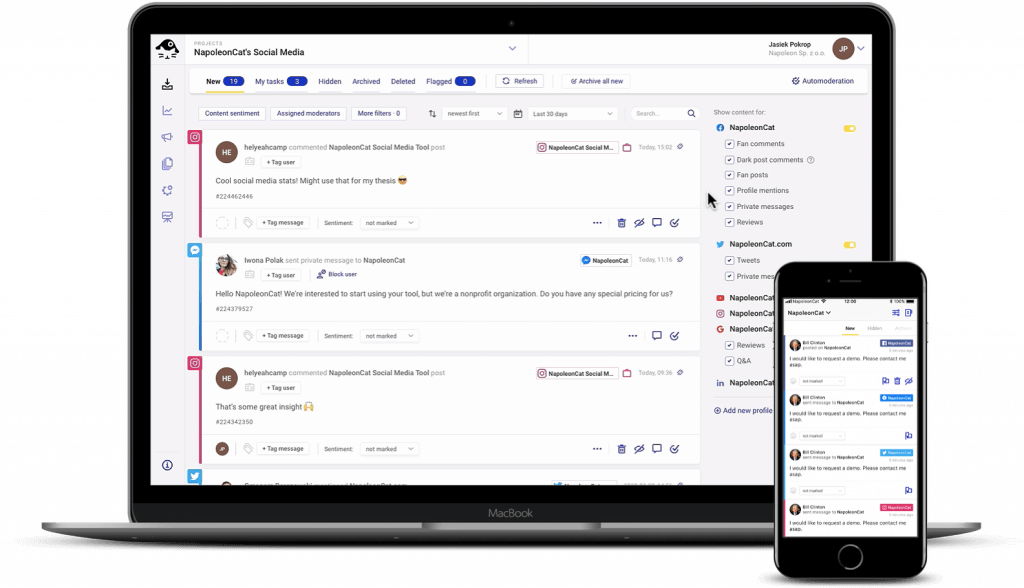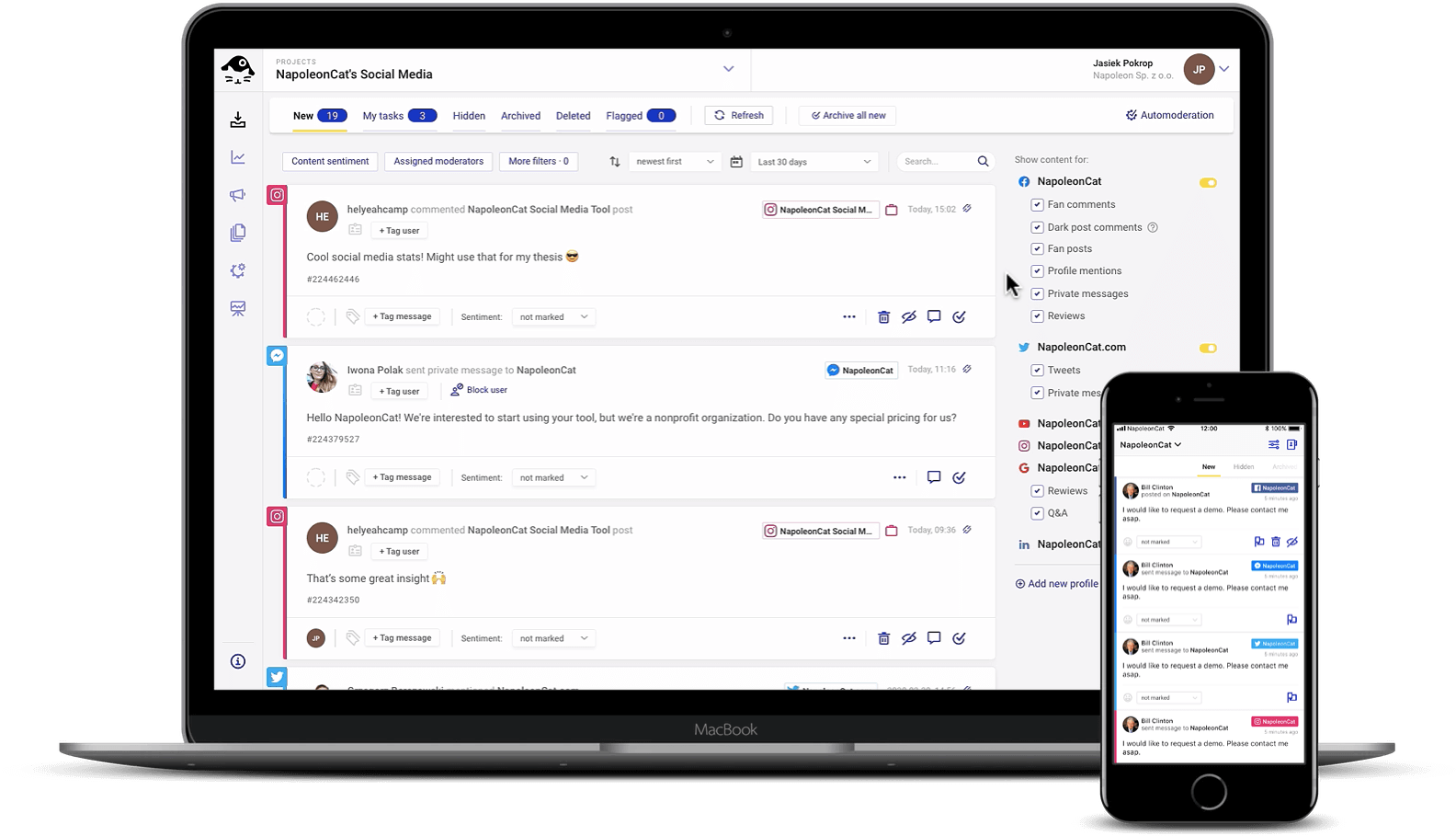 Have access to analytics tools within the same platform to analyze content performance and use the data to create more effective content in the future.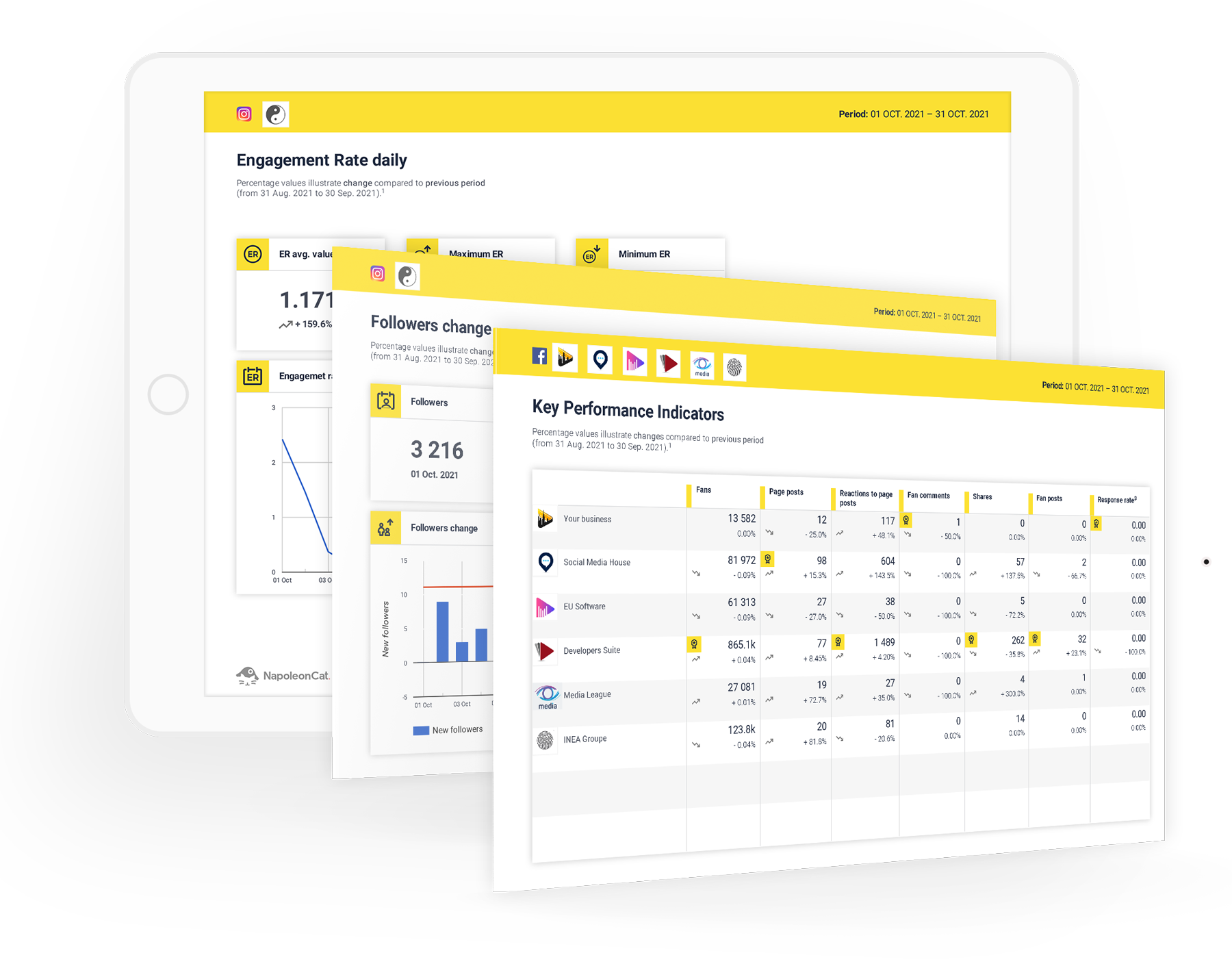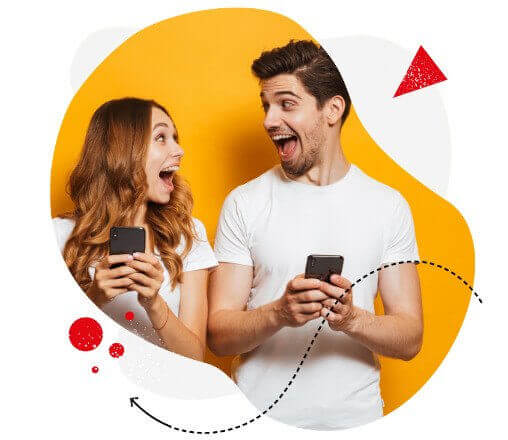 Social media management for teams
Moderation, automation, analytics, reporting, scheduling, and more. Try NapoleonCat and save tons of your time spent on marketing tasks. Designed specifically for teams.
Key takeaways
Social media publishing is a key element of any brand's social media presence. It's how you start the conversations with your audience – and sometimes, also how you get them to buy from you. The easier you make it for yourself and your team, the more consistent and effective it can become.
Which is precisely why using a social media publishing tool like NapoleonCat is a good idea, helping you connect the dots and manage the chaos that social media can sometimes become if you're not careful. Hope this quick guide helps you do that, too.
Here are some other articles that you may like: