You can have the most creative social media marketing in the world. But it won't help if your social customer service sucks. Here are some tips on handling customer service on your social media channels to provide an excellent customer experience AND make your social media manager and/or customer service team happy.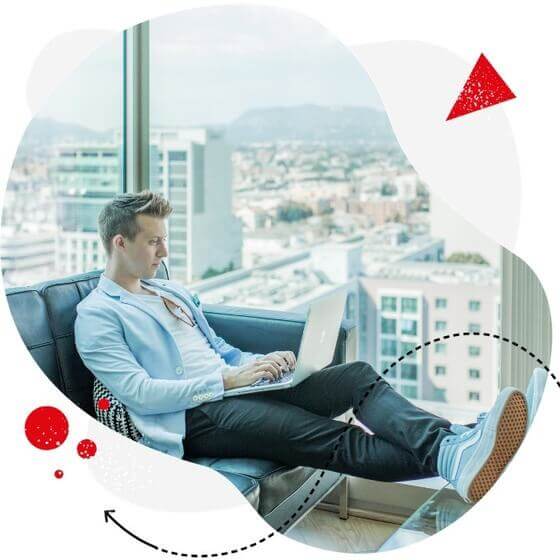 Improve your social customer service experience
Manage all your comments, messages, and more – with an all-in-one social media tool. Instagram DMs and ads included! Automate common questions & more.
Your social customer service is an integral part of your entire customer experience
And we could argue that – next to the quality of your product or service – it's one of the most important ones. Yes, it's essential to build your brand on social media, post engaging content, etc. But one customer interaction gone wrong, and all that might go to waste.
What's more, when you actively market your product on social media, people will expect to be able to reach you there. After all, social media opened up a new, interactive marketing channel for both you and your customers.
You can now reach more people who might be interested in what you sell. But also, people have the kind of access to you as a brand that they'd never had before.
Win-win, you could say, right?
The problem is that when you look at how companies use social media for customer service and marketing, you'll see that many brands still treat social media as a billboard. Pushing advertising and "no-reply" kind of content on their audience, expecting to see great results without ever having to engage in closer interactions with their customers.
And we should all know by now social media doesn't work that way. Especially as we've entered a time when more interactions between people and brands happen in the online world.
How social media has changed customer service forever
Remember 2020? According to research by Salesforce, 57% of consumers changed how they interacted with brands that year because of the pandemic that hit all of us. And that same report highlights the fact that 80% of customers value the interaction with the company as much as product quality. And this includes both consumers and B2B buyers (with the latter even slightly higher, at 85%.)
Now, as both brands and people have taken to social media, it should also be an integral part of your customer service workflow and one of the standard customer service channels, e.g., live chat. And here's the catch.
(#storytime)
I remember myself working as a social media manager some 10+ years ago when customer service was detached from social media marketing. Want to know what happened?
As a one-person team back then, I had to go back and forth between Facebook Messenger and Twitter and the customer service team (which was not a small customer service team, btw), then back again to respond to the customer.
Want to know how much time it took me? Or if I ever had a proper vacation? Well, not until the company I worked for created a seamlessly connected workflow between social media and customer service.
Back then, it took some planning and effort. Today, it's natural – and surprisingly easy. Let me show you how to do it, along with some social media customer service best practices you should adopt.
How to provide excellent social media customer service
Let's look at how your company can provide outstanding customer support on social media without breaking much sweat, shall we?
Be where your customers are
Customers expect quick replies. These days, social media is often the first point of contact your customers seek with you. And this is exactly why it is so crucial for you to be there for them and meet customer expectations.
The trick is, how to handle both your presence and social customer service when this means being active on multiple social media channels and continuously monitoring them for customer interactions.
Luckily, this part is now dealt with easily by any of the available social media moderation tools like NapoleonCat. It's no longer the case of running back and forth between customers on different channels and your social media customer service team if you use a tool that helps put all those pieces together into one dashboard.
This way, all your private messages, comments, and even Google reviews from different locations can land in one place. From there, it's easy to keep track of them and prioritize replies – without having to jump between apps on your phone or browser tabs on your computer (or both), always on the anxiety-ridden lookout for another notification to pop up any time (yes, you can tell I've been there.)
By the way, you can test NapoleonCat for free, no credit card required 😉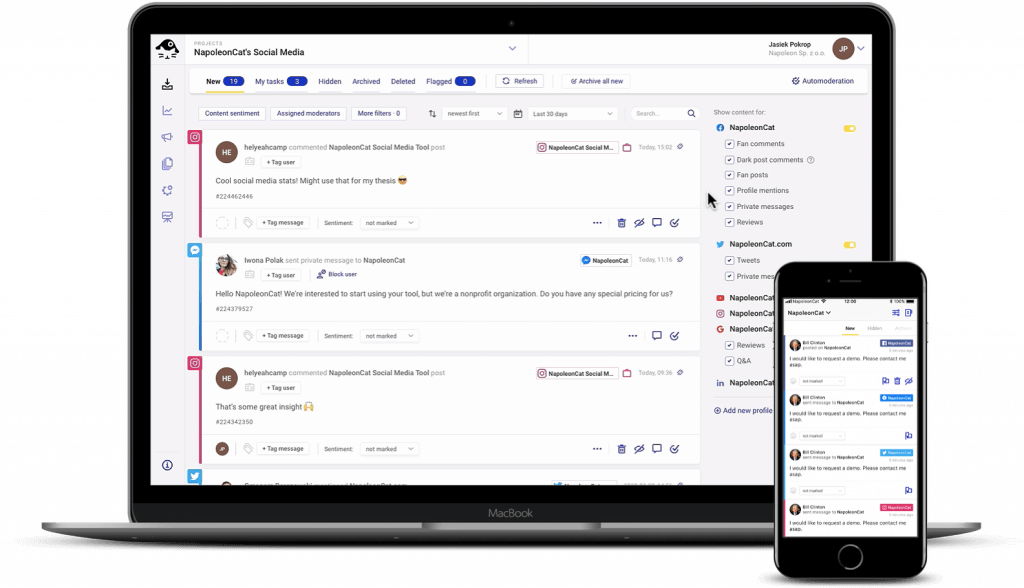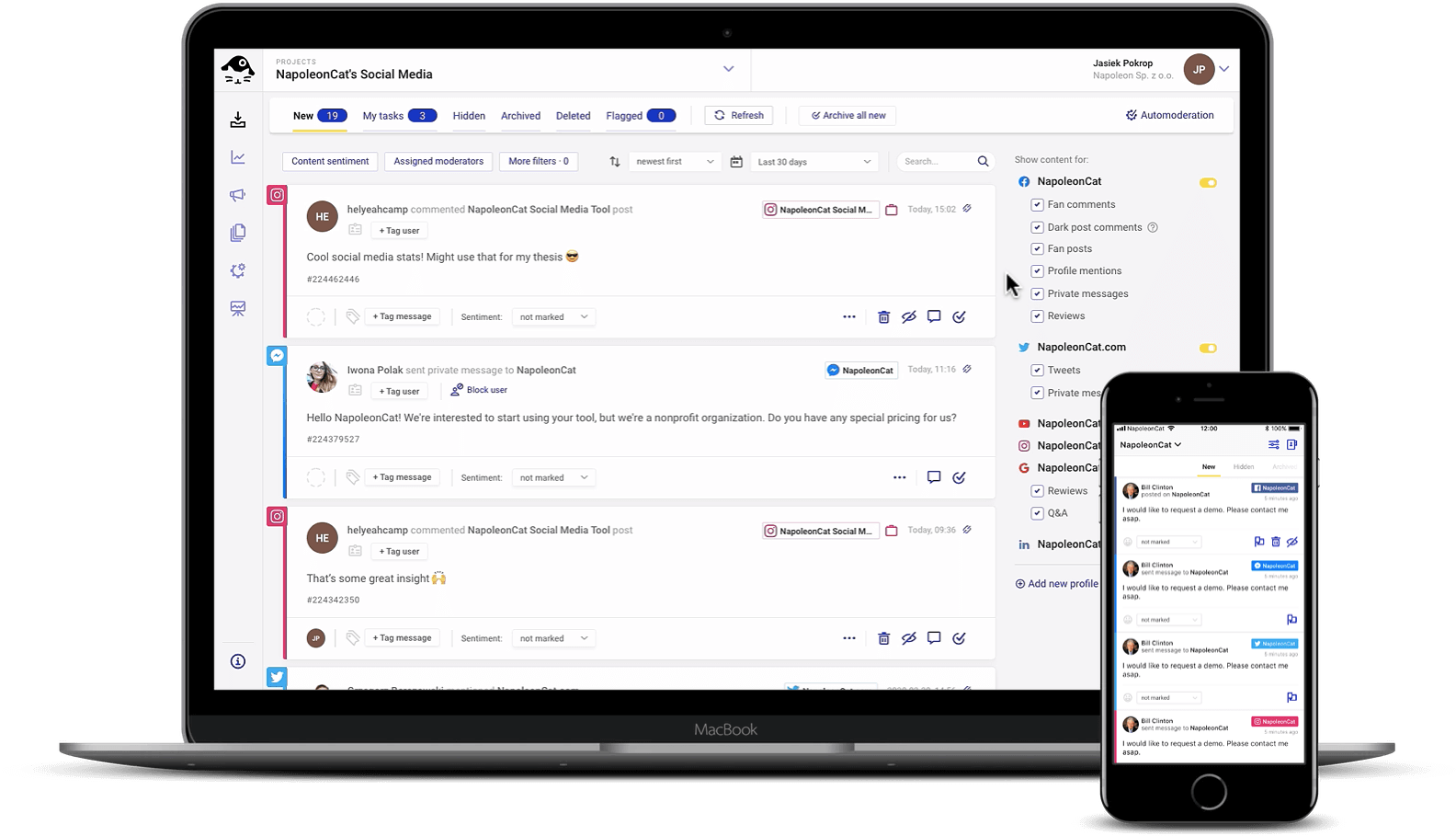 Bonus tip: Some companies set up special accounts dedicated to just their customer service. This is common, for example, for SaaS platforms, like in the below example of Wix.

It can additionally help in separating pure customer service queries from the rest of the engagement. But this is not really necessary if you have consolidated social media and customer service workflows, which is what happens if you use a tool like the Social Inbox (supports TikTok, Facebook, Facebook Ads, Messenger, Instagram, Instagram Ads, LinkedIn, Twitter, YouTube, and Google My Business).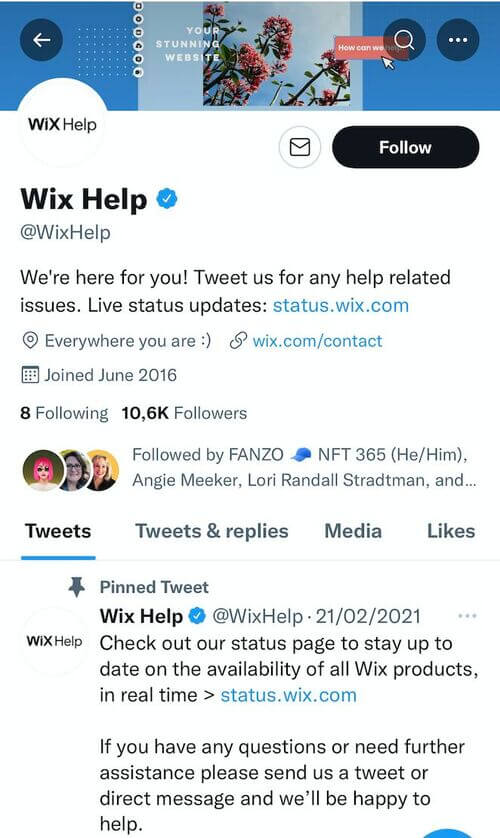 Plug social media into your entire customer service experience
Your customer service team members should have access to your social media engagement tool, which is how you can connect your entire customer service workflow into a smooth, consistent process. And this means not just saving time for your team but also being able to improve your response times, making your customers feel cared for and appreciated.
With a tool like NapoleonCat, each customer interaction (a message or a comment) is really a customer service ticket. You can assign it to different team members to handle – including marketing and customer service. This way, you know who's working on what at any given time. It's also much easier not to miss comments or social media customer complaints because they're literally all in one dashboard.
So, there's no sending extra emails to your customer service team, then waiting for a reply to only then be able to respond to customers. (You can send an issue to someone, though, to consult it – like a product expert, for example.)
Essentially, it's avoiding the game of Chinese whispers making the process so much longer than it needs to be. Everything happens inside one tool.
Not to mention making your customers frustrated when it could really be avoided pretty easily.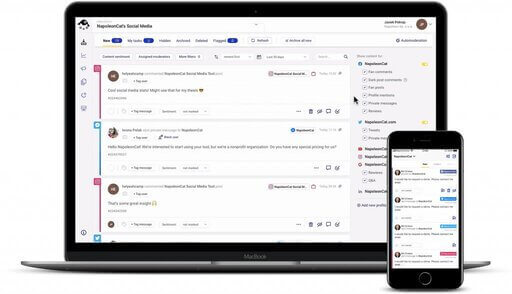 Manage all comments and messages from one view
Use NapoleonCat to manage all of your comments, messages, reviews, etc. – with an all-in-one social media tool. Improve your social customer service and work in a team.
Create a safe environment on your social media channels
Speaking of frustration. Some people like to vent on social media. There are also some who just enjoy hating on others in the comments.
And then there are just trolls and bots posting spam and all sorts of inappropriate content.
And these comments and messages can take up a lot of your time – the time you could spend actually helping resolve customer issues. And instead, you just sit there manually deleting all the f-words and spam links. And more and more of them as your overall engagement grows on social media.
All of this can make your social media channels not a great place to hang out for your customers (not to mention for your team. I mean, who wants to go into marketing only to fight bots and trolls all day.)
Fortunately, again, there are ways to automatically remove inappropriate content based on keywords. You can do it in most social media platforms separately, but when you're using a social media engagement platform like NapoleonCat, you can also comprehensively deal with the problem from that same dashboard you use to respond to your (well-meaning) customers.
NapoleonCat will also let you do things like tag your followers so that you can block them or just know who's the troll and who's a customer you should prioritize. And it can make the life of a customer service team so much easier.
Save time where possible to focus on relationship-building more
And speaking of saving time and automating things, a social media automation tool is something you should definitely look into.
And there are many things you can automate (for multiple accounts at once):
Removing spam, like I already mentioned above. Saves you from hours spent manually removing it – and saves your reputation (while overall making your social media accounts nicer places for everyone.)
Responding to the same questions people keep asking. You know, the ones like "When are you open?", "Is this available in size XXS?" or "How much is it?" (even though the price might actually be just a click away ;)) Using auto-moderation, you can create rules to automatically respond to this kind of question with pre-typed responses. (Bonus tip: you can create several variants to rotate, so you're not always coming back with the same canned response.)
It can save so much time you can spend on more complicated or urgent cases while you're not leaving anyone without a response.
And in case you're wondering how to do that, here's a quick video:
Responding to messages from international customers. If you sell your products or services worldwide, you'll probably get questions or customer complaints in different languages. And sure, we all have Google Translate and other automated translators. But what if you could have that as an internal part of your customer service workflow?
For example, NapoleonCat will automatically translate the comments and messages inside your dashboard (saving you a couple of copy-pastes in the process) and your replies, too.
You can then be like Amazon, even if you don't have nearly as many people on board (or, in fact, if you're a one-person marketing and social customer service team like I was back in the day.)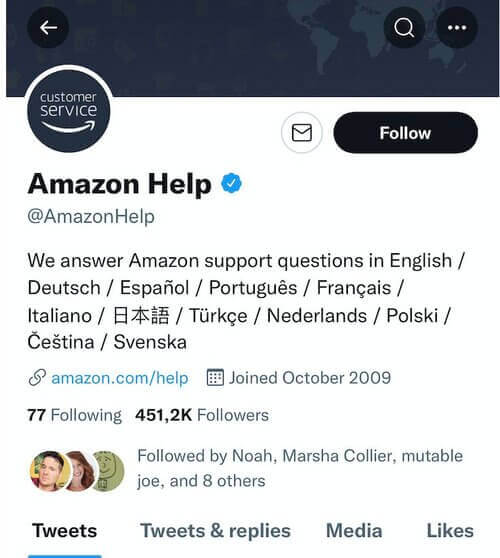 There are many other aspects of your social media presence that you can automate – so take a look at all the social media automation tools available out there that can really make a difference for you and your team.
Don't forget about what's going on under your social media ads
Brands that run multiple ad campaigns on Facebook and Instagram often overlook the comments that pop up below. And this can mean a few things:
There's someone complaining about a product under an ad and never gets a reply from the brand. Yet, more and more people see the complaint and get discouraged from acting on the ad. So it's essentially ad money wasted. (Not to mention a terrible customer experience.)
There's tons of spam below the ad, again ruining even the best creative and also possibly taking people away from the ad to other places. (More ad money wasted.)
Your competitors might even be there with the links to their products or solution (not a great business practice, but, well.), benefitting from the reach of your ad and taking away some of your traffic, while you have no idea about it. (Again, more ad money wasted.)
This is – fortunately – also easily solved. If you use NapoleonCat, you can easily moderate Facebook ads comments, including automatically removing spam and hate comments.
You'll see the comments that appear under your ads along with all your other interactions in your dashboard, which is so much more convenient than digging in all of your ads on Facebook and Instagram.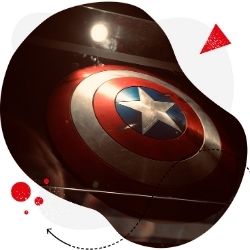 Protect your social media from offensive comments and SPAM
Automatically hide or delete comments containing spam under your organic posts and ads – with an all-in-one social media tool.
You can't give social customer service a pass
Well, technically, you can. But you'll probably lose customers and sales opportunities in the process while also missing out on building a brand community and a superior customer experience. And it's not a great way to run a business, wouldn't you agree?
It's why I recommend looking into all the tools that can help and getting inspired by successful social media customer service examples provided by other companies – not just in your space. Your team will be happier, your customers will be delighted, and your whole business will be much better off.
To level up your social customer service, you can test NapoleonCat for free, no credit card required 😉
You may also like: