What does branded content mean on Instagram? If you've heard about it but are not sure what it is or how to use it for your business, here, let me help with a handful of information and some tips.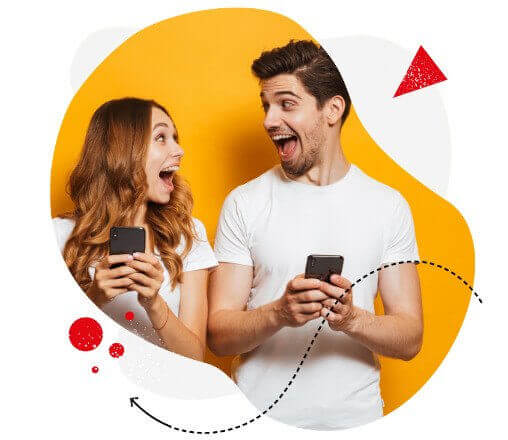 Instagram marketing made easier (especially for teams)
Automation, analytics, reporting, scheduling, and more. Try NapoleonCat and save 90% of your time spent on your marketing tasks. Try it for free:
Try NapoleonCat free for 14 days. No credit card required.
What is branded content on Instagram?
In a nutshell, branded content on Instagram is the content some accounts post, including influencers and content creators, in paid partnership with a brand.
Let's say you have an eCommerce store or a product you want to sell and know your target audience is on Instagram. You can partner with influencers in your space, and they'll create and post branded content and tag you in their Instagram posts or Stories (and the latter is Instagram's requirement and also a legal requirement in many countries, by the way.)
The requirement to tag business partners is valid regardless of whether you pay the creator for the branded content on their channels or provide them with your products/services in exchange for their content. Any partnership that involves, as Instagram puts it, "an exchange of value" is considered branded content and has to comply with Instagram's guidelines.
And yes, we all know examples of where there's no tag in content that's obviously branded/promotional, but that's not something I recommend doing. We're all about transparent, ethical advertising here.
So if you're wondering how to remove branded content notifications on Instagram, don't. Apart from going against the social media platform's policy and, in many cases, legal regulations for advertising, you're just not being honest with your audience (or with the content creator's audience.)
But I digress. So how about we take a look at…
Why consider branded content on Instagram for your business
Branded content is a form of promoting your product or services that's not a standard Instagram ad. So it won't appear as sponsored content in between posts or Instagram Stories on your audience's feeds (unless you actually use it as an ad.)
Instead, it's a way of extending the reach of your social media channels and putting your product or service in front of new audiences – the followers of the content creators you're partnering up with.
And it can turn out to be an effective sales booster for your brand.
According to the data made available by Meta, 54% of the people they surveyed globally said that they bought something either in the moment or after seeing a product or service on Instagram. Moreover, 83% pointed to Instagram content as the place where they discover new products, and 80% said Instagram helps them decide to buy a new product or service.
And then there's the difference between traditional ads and branded posts, which is essentially reaching new audiences through other Instagram accounts. In this case, you're not just putting your product out there (and in front of new people).
You're also benefitting from the trust a content creator has built with their audience, often over the years. And if you choose the right influencer and a suitable format, your brand can – by extension – earn some of that trust.
After all, there's a reason why we call influencers "influencers." They impact people's lifestyles and buying decisions. And some brands solely rely on influencers to launch their product in a given market or even for their entire marketing strategies.
But before you jump on the Instagram branded content wagon, there are a few things to keep in mind.
How to create successful branded content on Instagram
Let's take a look at some concrete ways to create great branded content on Instagram.
1. Work with the right brand partners
There are several things to consider when looking for the right influencers for your brand. And it's not always the number of followers they have. What's more important than that includes:
Whether their content, personality, and values are right for your brand. If you have a defined brand personality and brand voice (which you should), look for people that are a natural fit.
Whether their audience is your target audience. People can have the biggest following, but if that following doesn't include your target audience – people who can potentially be interested in buying your product – you can't expect the branded content to work and bring in sales. (Which is another way of saying it's just a waste of money.)
Whether they know how to engage their audience. Again, they can have a huge following, but few people who really care about their content. And that's not really what you want for your brand. (You can check their content performance using NapoleonCat's social media analytics to know how it's doing in terms of engagement rates and post popularity.)
Whether going the branded content route is aligned with your marketing strategy. (It's not like everyone has to do it. Although, of course, this is a place where we encourage this kind of marketing tactic. But "strategy" is the keyword here.)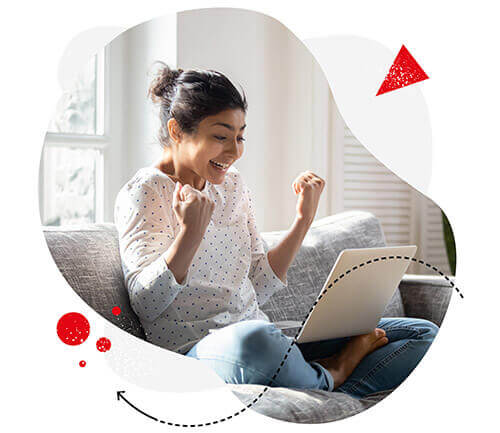 All-in-one Instagram management tool
Manage comments and DMs, bulk-schedule posts, analyze your own profiles and your competitors, and get instant reports. Try it for free:
Try NapoleonCat free for 14 days. No credit card required.
And just as I was scrolling my Instagram feed for an example, one came immediately to mind – and that's Sarah Nicole Landry and her @thebirdspapaya Instagram account. She's very vocal about topics like self-acceptance and motherhood and doing some branded content on her channel.
But only with brands that share the same values and fit with her lifestyle (even if it's Nintendo – she has regular Mario Kart nights with family and friends, so is a perfect content creator to partner with.) She's also very transparent about her paid partnerships, which is also a good thing.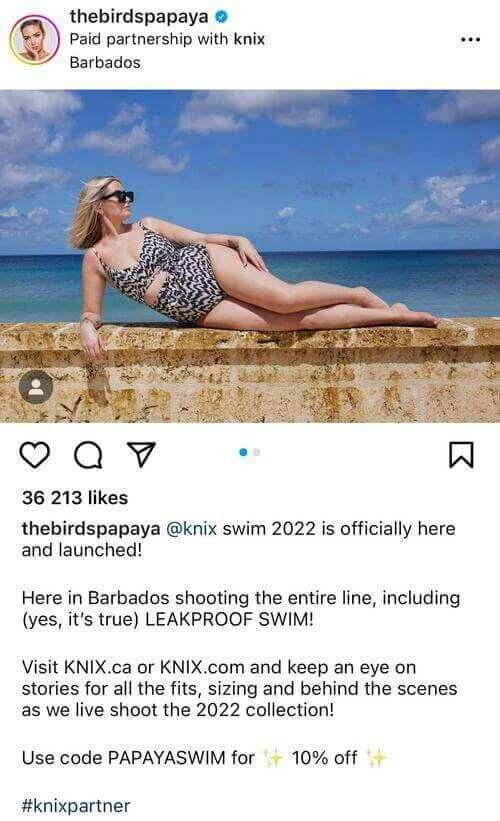 2. Create the right content
Branded content can go (at least) two ways:
You can create the content in collaboration with the influencer you work with
Or leave the content creation entirely up to them.
The latter lets the content creator publish the kind of content they're known for and their audience is used to, possibly earning you more trust from their followers.
Although, of course, it also gives you less control over it (which is exactly why it's so important to pick the right influencer, as per the previous point). It won't be a problem if you choose a person because of the content they publish regularly. Maybe it's their creativity, their authenticity, their video editing skills. Or perhaps a specific content format they use that they also adapt for paid partnerships.
Whatever it is, make sure you research that first. Someone's popularity is not a clear indicator that they will create great branded content for you.
Here's a very visual example of what I mean. The @dudewithsign Instagram account is specifically known for, well, the dude with a cardboard sign. So it's only natural to use it for branded content, too, maybe with some twists like in the image below (notice the genius wordplay – toilet paper seems like the perfect product to promote this way, no?)
It's also a good example of why content creators should look for the right business partners to promote, too – it's a mutually beneficial relationship but requires some work from both sides.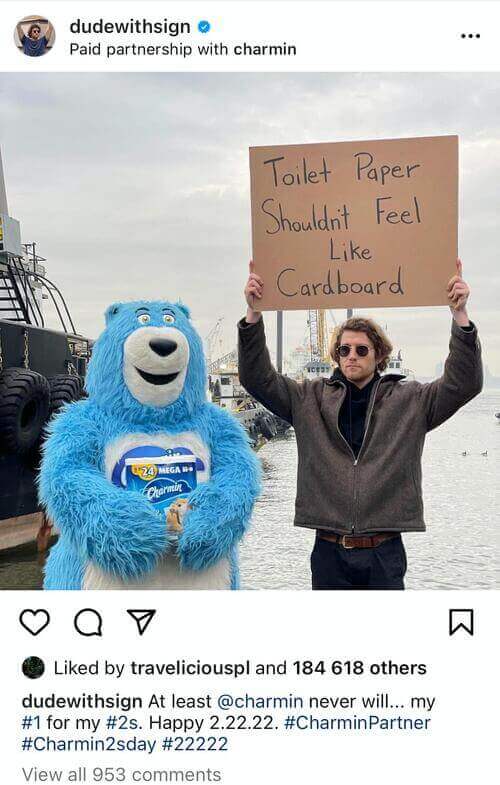 And here's another example from a creator partnering with MAC Cosmetics with a reel created in a style they're known for, rather than just a generic makeup tutorial.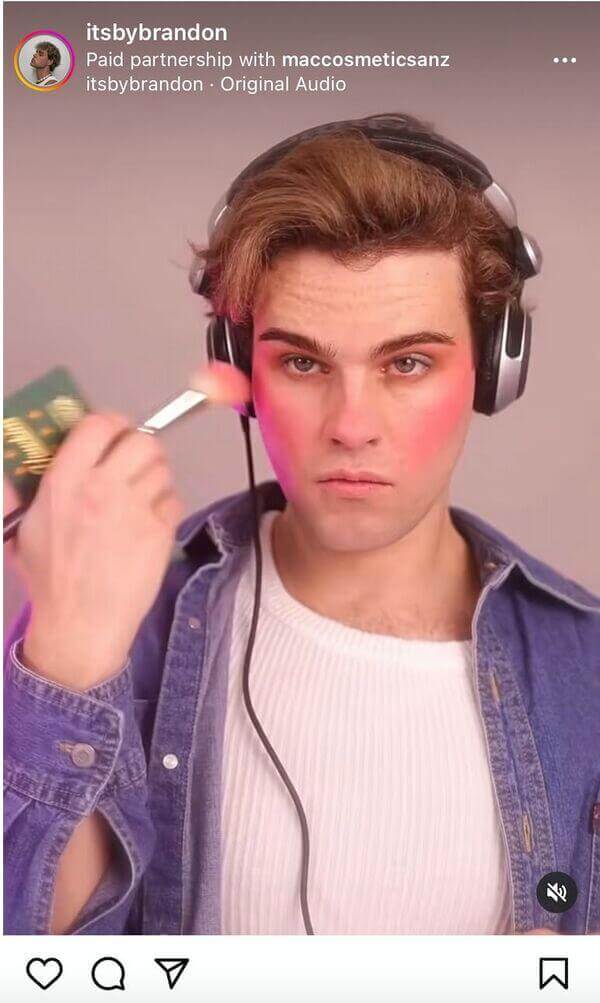 (By the way, here's a helpful Instagram stories guide if you're looking for one.)
3. Use branded content for ads
Instagram encourages mixing your regular ad content with brand content ads for more variety. This will also let you test different approaches to promotional content and see which ones work best.
You can also use shoppable features in your branded content ads like product tags to monetize the content in the moment (and also very clearly see what type of Instagram content sells.)
Here's an example of a creator's post with product tags in it. Notice the "eligible for commission" label – this means it's an affiliate sale, and the creator will get a portion of the profit from it.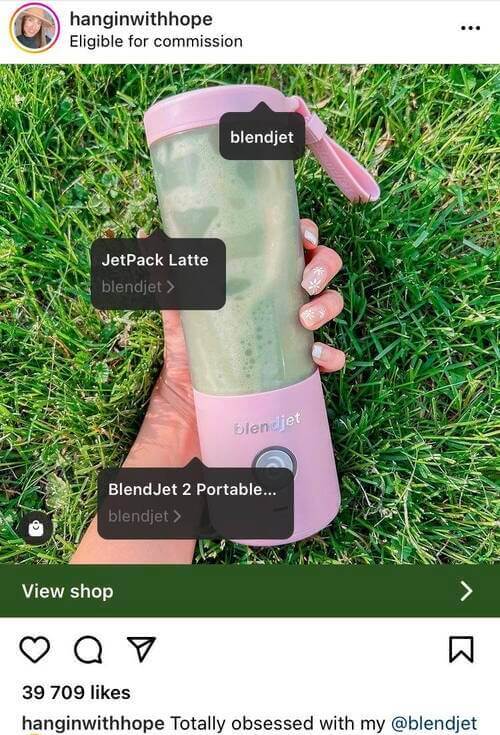 4. Stay transparent
I know, I've already said it. But that's really important, so I'll repeat it. Also since branded content involves third parties – the creators – and both sides should be transparent in what they do.
The paid partnership label should be a given in any kind of Instagram content – whether that's a post in the feed, an Instagram Reel, or a Story. (It can be applied to any of these, including Instagram live content.)
For maximum control of the process, you can turn on the manual approval of paid partnership tags to make sure only legit collaborations are labeled with your brand's name.
In the advanced settings of your account's professional dashboard under "Branded content," you'll find your branded content tools, along with a toggle to manually approve whenever a content creator tags you in their post or Story.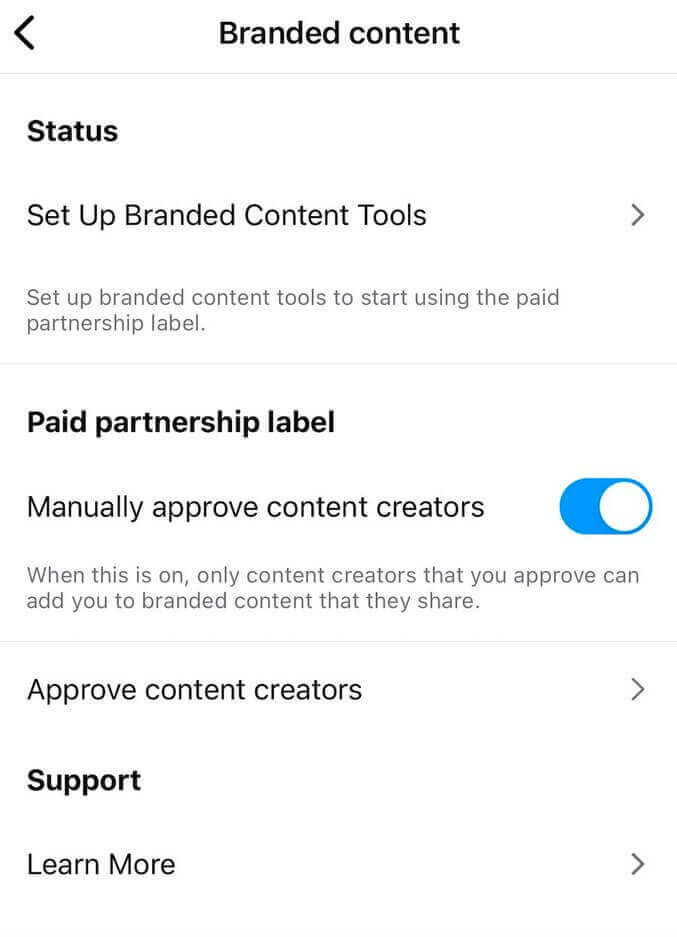 (And you can check out Instagram's resources to see what are some Instagram branded content tools available.)
5. Measure the results
Measuring the performance of your branded content (but also, any kind of social media content) is crucial for you to know if it's working and if it's worth carving out a chunk of your marketing budget to do it.
Instagram provides you with some insights into content performance, but not the posts published on other creators' accounts. In fact, to review the post performance for branded content you're tagged in, you'd have to use the Facebook Brand Collabs Manager.
If you want to be able to track all kinds of social media content in one place, compare content performance, track the performance of your partners' content on their Instagram accounts – and do it all in a tool that also lets you manage customer interactions, moderate discussions, and publish content across social media channels (I know, that's one long sentence!), I recommend checking out NapoleonCat.
You can quickly dive into all the stats for relevant content and adjust your influencer marketing strategy based on the results. Something you should be continuously doing with any kind of marketing efforts.
NapoleonCat provides helpful Instagram management tools for business, including:
Scheduling and automatically posting Instagram content
Tracking and replying to Instagram comments and direct messages
Instagram automation, including automatically responding to organic and ad comments (e.g., with questions about sizes, prices, or opening hours, based on selected keywords)
Creating reports and automatically sending them to specified email addresses
Collaboration features for your marketing and customer service teams to make it much easier to manage Instagram (and other social media marketing channels)
And more.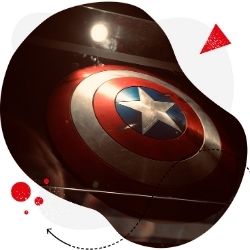 Protect your brand on Instagram
Automatically hide or delete comments from trolls on Instagram (on organic posts and IG ads). Try NapoleonCat for free:
Try NapoleonCat free for 14 days. No credit card required.
Summing up
Branding content can be an effective way to boost both brand awareness and product sales on Instagram. As with any other tactic, it does require finding your way with it that fits with your brand and – first and foremost – the right brand partners to create the content with. But when you do that, you'll likely see first-hand the power of influencer marketing and the trust some creators can build with their online audiences. Which I hope you do!