Crafting a social media strategy is a complex process. At the very beginning, you set up your goals: building awareness of a brand or product, generating leads, or boosting sales. But once that's done, there's still a long way to go before you reach glory. And when you're finally there, when your campaign is over, how do you know if you managed to meet its objectives?
In the sea of data delivered both by native and external social media analytics tools, you need to decide what truly matters for your business and lay down your benchmarks. It's crucial to not only track your results on a daily basis but also to run regular audits.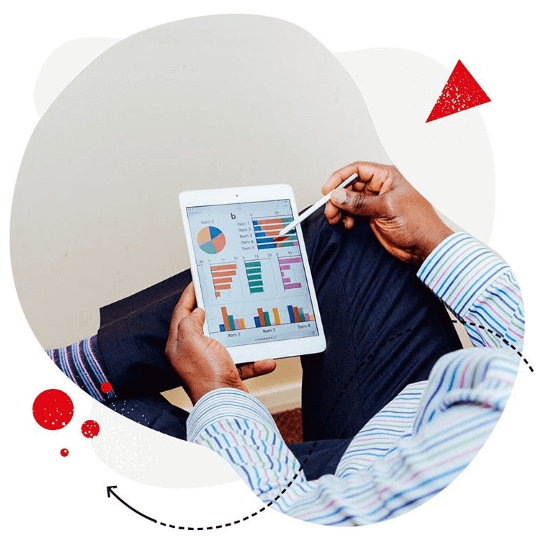 In-depth social media analytics & reports
Measure your social media marketing results. Track competitors and improve performance – with an all-in-one social media tool.
In this article, we'll go through all the most important social media metrics and KPIs you should track, document, and interpret to measure your social media marketing performance.
But, before we start…
Why should you measure your social media performance?
With ever-growing competition, good practices and social media tips you read about on the Internet are not enough to achieve success. 2020 is a good time to tap into the power of strategic thinking and incorporate it for good into your marketing strategy. In-depth social media audits are there to help you understand consumer behavior online and use the research to improve your tactics. Conduct your audits on a regular basis to find out where the results come from.
What metrics should you measure?
With an abundance of metrics you can track and analyze, it's important to filter and prioritize information. We've selected five universal metrics that will give you a comprehensive understanding of your social performance.
Tracking engagement, reach, follower growth, customer satisfaction, and the customer journey will provide you with valuable data that you can interpret and use to improve your social media strategy. When deciding on KPIs you will use to measure your social performance, these are the metrics you should keep top of mind:
1. Back to the basics: engagement rate
This is where you begin: likes, comments, shares, retweets, and all the other ways social media users can interact with your content. In the end, social media without engagement is just media.
Craft your content minding your target audience, make it interactive, and always deliver outstanding customer service. These are the strong basics encouraging your followers to spread the word about your brand, either personally or with help of the social ranking algorithms, which will display their activity on their friends' timelines.
While auditing your social media performance, you can measure engagement in two ways:
Look separately at the exact number of likes, comments, retweets, and shares – based on this data, you can also count the average or median for each type of engagement.
Or you can rely on the engagement rate, which is an indicator illustrating the level of engagement with the published content in form of a single number. Analyzing your engagement in this friendly format will make it easy to compare the impact of your content between different periods of time you're auditing. Don't worry, you don't need to calculate the engagement rate yourself – social analytics tools will do the job for you. There are actually several different ways to calculate ER, here's how we do it at NapoleonCat:

Knowing your numbers, you can compare them with your results from the past months and get an overall picture of your performance. Take a deeper look at the posts that drove the highest number of engagements and try to identify the aspects that encouraged your fans to interact.

2. How big is your audience – reach analysis
Reach is a metric calculated in a similar way by all social media platforms. Facebook defines it as the number of unique users who had any content from your Facebook Page or about your Page within their newsfeed. In simple words, the metric shows how big the audience of your content is.
Reach seems to be especially important in the case of Instagram. Since the platform does not display likes anymore, this metric will show you the level of brand awareness you've managed to spread with your content.

While auditing your Facebook performance, you should look at reach a bit closer. If you run any paid campaigns, track the paid reach, find peaks and valleys, and use the gathered experience to optimize your future social media campaigns.
Using NapoleonCat, you can also compare the organic and viral reach of your content. If the viral reach is low, think how you can make your content more engaging; on the other hand, if it's high, check if it brought you new followers or relevant traffic to your website.
3. Measure follower growth
Having a broad audience is not significant if it is not your target audience. Make sure that the ones you reach with your content are your potential customers. Or at least dedicated fans.
Track follower growth – once it increases, your engagement levels and overall traffic should also grow. Go to your social media analytics tool to check if there were any spikes throughout the analyzed period. If your social profile gained an unusually big number of new followers on a specific date, think about what might have caused that. Was it your funny and engaging post or was it somebody's mention of your profile?
If the number of people who follow you decreased, try to find out the reasons why. Analyze your activity on social media around that day and look for anything that could have potentially annoyed or scared off your audience.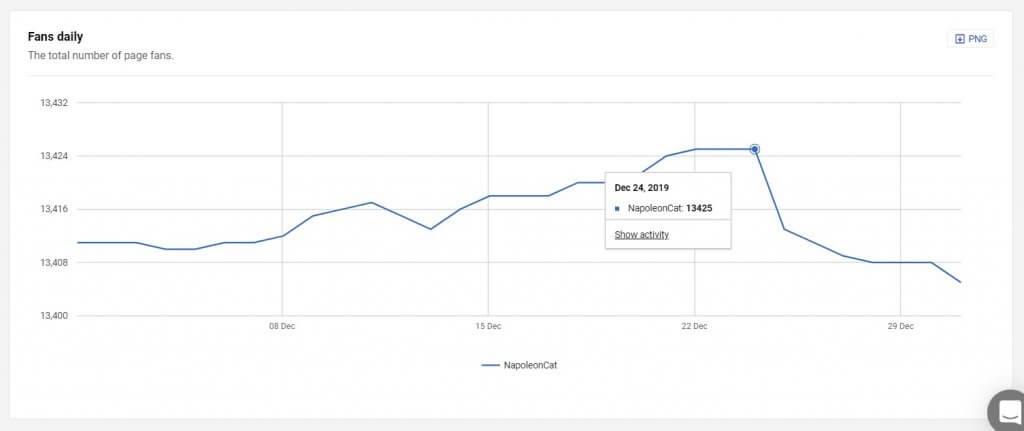 If you collaborate with influencers, try to estimate if the new followers come from their posts. Analyze how your follower count changes throughout your influencer campaigns and compare it with the time of influencers' activity.
But that's a rather manual way to estimate the value of collaboration – our data dashboards for influencers can help you streamline the process of tracking influencer campaign results.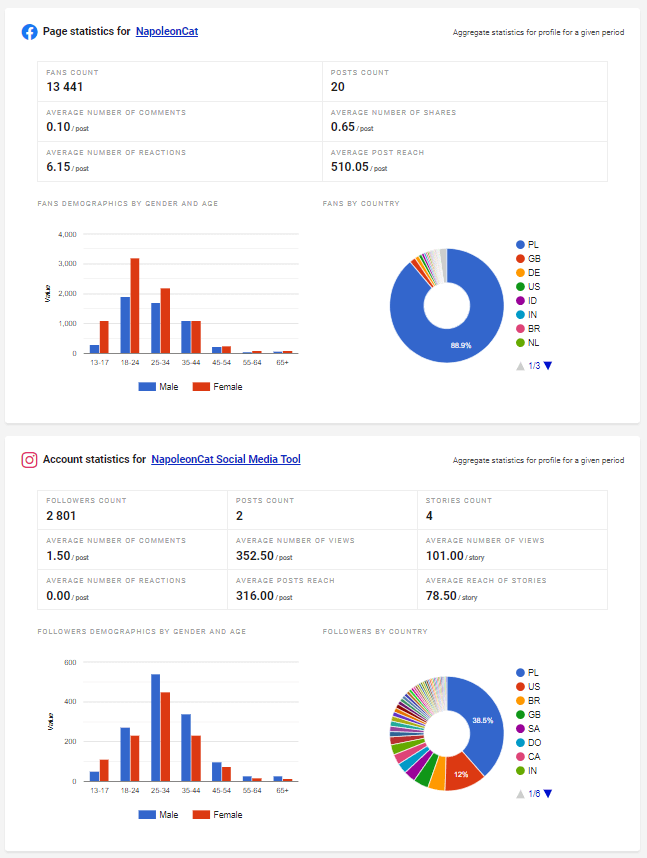 Our dashboards are a universal tool for presenting data to brands and business partners at every stage of the collaboration. They're self-updating media kits that influencers can tailor for individual brands or projects.
4. Take a closer look at customer satisfaction
It's not that easy to measure satisfaction – in the end, it's just as if you set out to measure love or anger. Nevertheless, there are certain indicators that can give you at least the feel of your followers' satisfaction, whether it's growing, static, or decreasing. If you're taking great care of your customers, their sentiment should be positive. Track the following metrics to assess customer satisfaction:
Response rate – this metric is there to show you the percentage of fan posts answered by profile admins. Make sure that your customers' voice is heard by maximizing this number.
Response time – the closer to zero, the better. According to a study done by The Social Habit, 42% of consumers expect a response on social media within 60 minutes. Keep this in mind and make timely replies on social media a top priority. If during your performance audit you spotted that the customer care team is unable to meet the limits, think about growing the team, introducing a shift system, or implementing a chatbot for extra support.
Loyalty – compare the number of your social followers with the past audited periods and see how it's changed. Don't only focus on gaining new fans but appreciate those who are already there.
Sentiment – use NapoleonCat's Social Inbox to tag the sentiment of every incoming conversation; it can be either positive, negative, or neutral.

You'll be able to see the overall number of conversations tagged with any of the above within your Inbox Activity Report, which will give you the big picture of your brand's sentiment on social media.
5. Go beyond social media platforms
Performance marketing is all about detailed analysis and attribution. That's why you shouldn't stick to social media but rather treat it as a part of the overall picture.
Go beyond Facebook or Instagram, and track the customer journey. Analyze clicks and traffic your social media followers bring to your website. Check what steps it takes for them to convert: if they followed you on social media, what channels do they use, how much time does it take to get them enter your website?
Tools like Facebook's Pixel will help you easily expand the scope of your analysis.

Pick several clients who came from your social channels and analyze their journey step by step. Try to interpret their behavior, recognize patterns and the ultimate trigger for their buying decision.
Take a deeper look at technical issues and analyze if there's anything that prevents people from taking another step forward or something that simply confuses them. It might be the unclear way a post is written or a CTA button on your website that is hard to spot. Improving the tiniest details may actually bring tremendous results.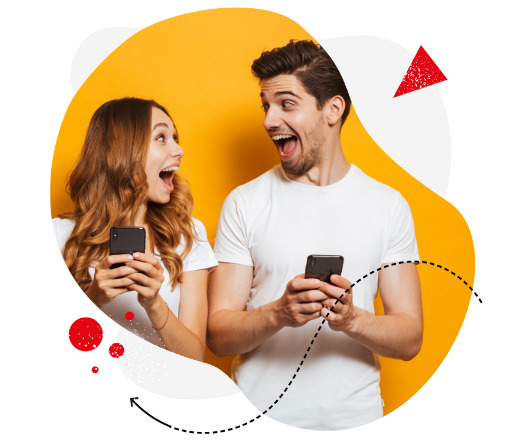 Social media marketing made easier
Analyze, generate reports, schedule posts, automate comment moderation. Save time and boost your results – with an all-in-one social media tool.
Wrap up
Measuring your performance is not just a trend, it's a necessity. Analyzing your audience and their behavior will equip you with the most powerful weapon – knowledge, and take you a step up on the success ladder. Knowing your social media performance thoroughly will help you craft better content and, in result, bring you closer to hitting your objectives.
Analytics tools like Facebook Pixel or NapoleonCat are there to deliver clear and understandable data. But data without interpretation won't drive results. Ready to get started?