One of the best ways for a business to connect with its customers is through social media. Most social networks provide you with native tools that support excellent customer service and help showcase your products and services. But most companies don't realize that simply running social media channels doesn't guarantee success. Social media is a competitive and crowded space, and it's not going to do your business any good unless you track your results.
Tracking social media performance helps you identify whether the strategies you put in place are effective in helping you reach your goals. That's why social media analytics are so important! Without the right feedback or data about what's going on across your social media channels, you won't know what's working, and you won't know where the dead weight is for your business.
What is social media marketing?
Let's cover the basics. Social media marketing allows businesses to expand their reach and drive traffic to their websites or stores through a variety of social outlets. It's one of many forms of digital marketing, but it's one of the most effective out there in terms of engaging audiences through meaningful content. Social media encourages sharing, which creates opportunities for your message to organically reach new people – and users reached organically are likely to feel more enticed to click through to your site or store since they found out about your brand through a friend's profile rather than paid advertising.
Social media can work on earned, owned, and paid media. It provides your business with tools and platforms to improve customer service and learn about your audiences. It can also be a fantastic vehicle for exposing your brand to the world. When done correctly, social media marketing is an inexpensive and effective way to connect with your customers.
How do you assess social media marketing?
Social media marketing relies on your brand's ability to create engaging content. Without it, your audience is simply not going to be interested. If your business doesn't have a good understanding of what resonates with your audience, money could be spent on the creation of pointless content. Guide your social media content creation and analyze it along the way to get the most out of it for your audience.
Analyzing the data that you have gathered through previous activities is the way to ensure you are drawing everything that you can from your current social media strategy. When setting out to analyze your social presence, there's no need to run new social media campaigns – the analysis should be based on currently available data. Base your assessments on interactions with your followers and the performance of previous posts and any earlier social media activities.
You don't have to be a part of social media for very long to be able to analyze your social media presence. If you feel like your own data is insufficient to draw meaningful conclusions, start with analyzing your competitors to get a general idea of what works for your industry. Data is the key to creating actionable improvement plans, so try to source as much information as you can.


Knowing whether your social media marketing plan is working for you is important, and regular analysis of your social media performance will help you drive great results. To set your analysis for success, you need to know what metrics and KPIs are important, and you need to know how to read them to make sure whether your content is continually delivering.
Reviewing your key performance indicators
A good marketer will tell you that if you don't have a way to measure something, it didn't happen and it wasn't relevant. But what should you measure? Determining your social media goals and KPIs is going to matter to your business in ways that you didn't expect.
For example, if your business is B2C, you may care more about your brand awareness and engagement than anything else as your business relies on your customers to expand and remain relevant. This means that metrics like comments, followers, retweets and shares will all need to be measured and kept track of at all times to know whether your strategy is working. On the other hand, a B2B business thinks more about their website traffic, conversions and click rates when defining areas to measure.
Analyzing data will show you where your leads are coming from, when and how they convert, and what type of content gives you the best returns. If you discover areas of improvement, use these newly gained insights to make relevant adjustments to your strategy, so that you don't funnel money into dead areas. For high-quality, actionable conclusions, you should consider both your qualitative and quantitative metrics. Let's take a closer look at both.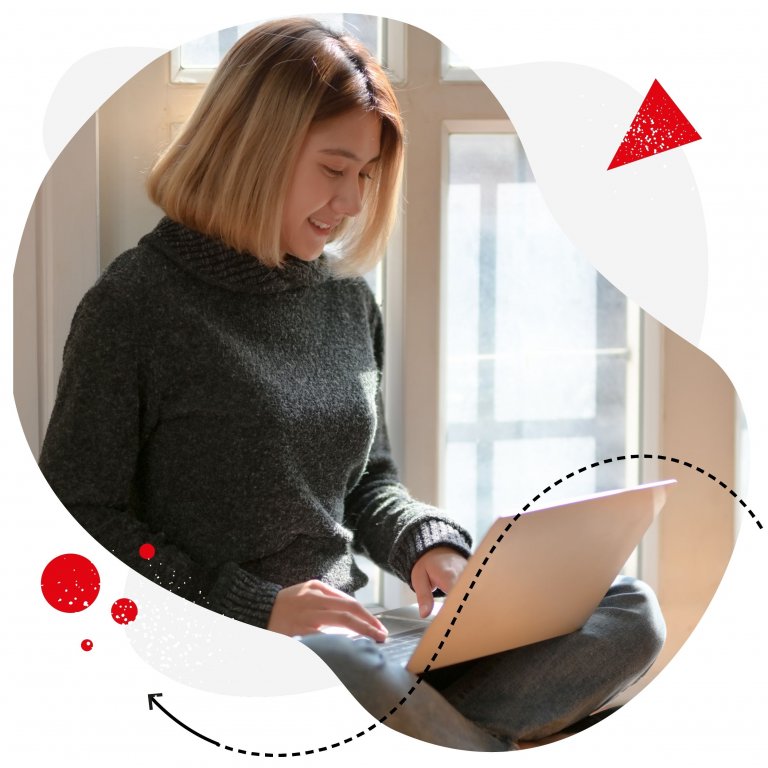 In-depth social media analytics
Measure your social media marketing results. Track competitors and improve performance using one simple tool. Try it for free:
Try NapoleonCat free for 14 days. No credit card required.
Quantitative metrics
Simply speaking, quantitative metrics are outcomes of your marketing actions that can be represented as numbers. Basic social media metrics: reach, impressions, and engagement are all quantitative metrics. Other examples include:
Average response time on social media
Click-through rates of the links you share on social media
The number of social mentions
The volume of customer inquiries answered through social interactions
Your KPIs should define which quantitative metrics you need to be looking at.
As far as measurement goes, built-in platform-specific analytics tools (Facebook and Instagram Insights, Twitter Analytics, etc.) are a great starting point. If you're a bit more advanced with data processing, Google Analytics can help you take your analysis a step further. If, on the other hand, convenience and comprehensiveness are your main objectives, third-party social media analytics tools such as NapoleonCat are a great solution. Our tool collects data from all of your social media channels and presents it in the form of readable graphs and reports, making it easier than ever to convert hard data into actionable insights.
Qualitative metrics
Qualitative metrics cannot be measured with numbers. Assessing them often requires answering yes/no questions or placing a specific result on a scale from very bad to very good. Examples of qualitative metrics include:
The sentiment of customer feedback
Customer satisfaction
The best-received topics
The tone your audience responds to the best
The quality of your social customer care
Assessing these metrics is a more manual process and it requires analytical thinking. You're not completely on your own, though. Social listening tools, for example, can help you automate the process of measuring the sentiment of brand mentions.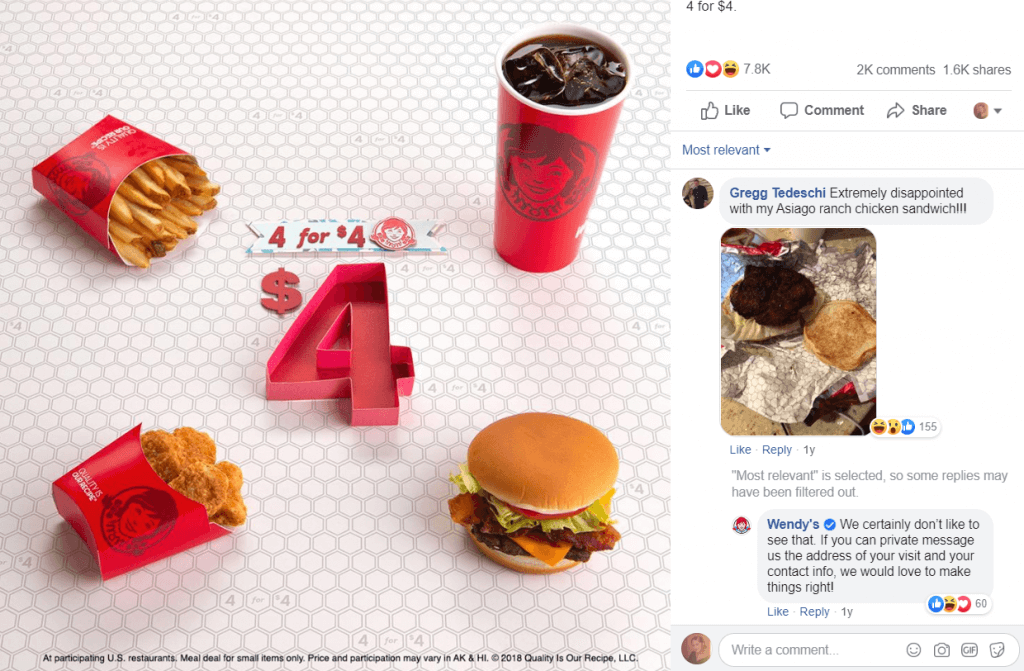 What insights can be gained?
You can visualize, analyze, and better understand what is happening in your field when you perform social media analysis. Insights derived from data can help you understand your customers and your niche, which in turn can lead to an increase in profitability over time. But what insights, exactly, should you be looking out for when analyzing social media metrics?
Analyzing engagement, for example, will help you understand whether you're creating content that speaks to your followers. If your social media analysis proves that that is not the case, you should take a closer look at both your content and your audience. Analyze audience demographics – do your followers match your desired target audience? Perhaps your content is relevant, but you're not reaching the right social media users with it.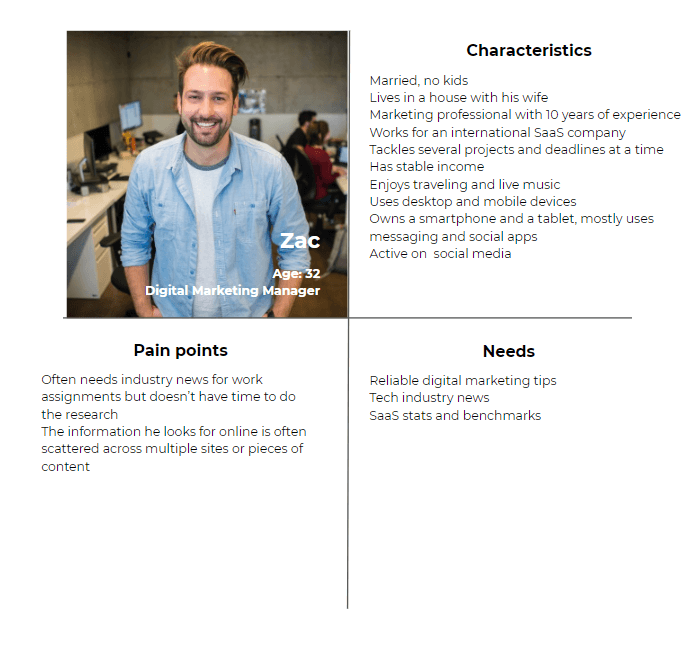 If you find that your actual social media audience does in fact closely match the target group you're trying to reach, your content is likely the problem. Create buyer personas and define their needs. Adjust your content strategy to answer those needs and look out for changes in engagement following the adjustment. Then, if necessary, repeat the process until you find the sweet spot.
Similar insights can be drawn in regards to optimal times to post, the social media platforms that work best with your service and product, collaborations with influencers, and so on. Data alone won't help you improve your strategy, but focusing on specific areas of social media activity and putting the data in context will.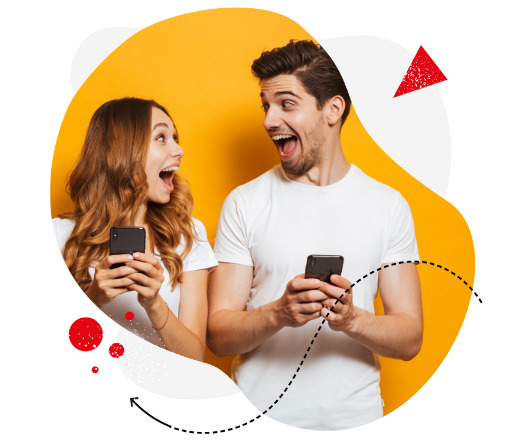 Social media marketing made easier
Analyze, generate reports, schedule posts, automate comment moderation. Save time and boost your results. Try it for free:
Try NapoleonCat free for 14 days. No credit card required.
Evaluate and adjust
Every single day in social media is relevant, and you should take the time to analyze your social media results so you can learn to improve them. Social media is constantly changing as technology progresses. With it, consumer behaviors and expectations change, too. When you revisit your social media marketing strategy, verify whether you are changing with your audience.
A social media analysis should be completed at least once a year, but ideally, you should monitor your own and your competitors' performance in real-time to stay aware of changing trends. Good luck!