Facebook, with 1.18 billion active users (on average for September 2016), is the main social media channel for many businesses and even one of the key components of their marketing strategies. About 3 years ago the platform provided a really easy way to get to the target audience organically. But since the implementation of Edge Rank in 2013 Facebook business pages organic reach has drastically declined. So now, one of the biggest challenges for marketers and social media experts, is to increase reach of their posts. And the key to doing it is increasing engagement.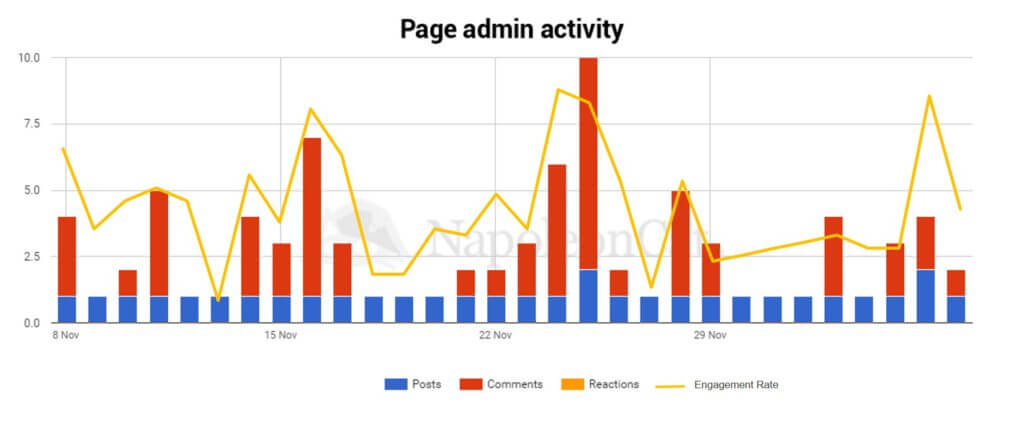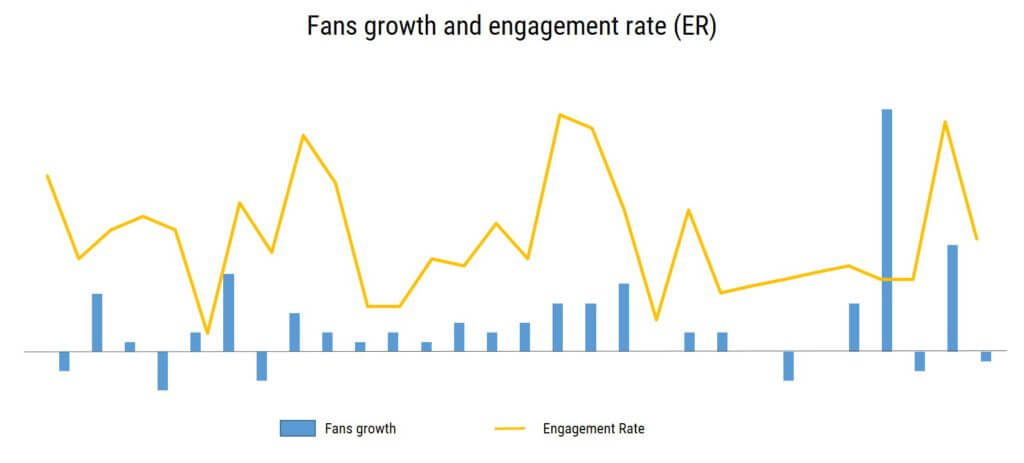 The following tips will help you boost and improve engagement. Maybe not all of them will be relevant to your business, but hopefully some will inspire you and prove useful.
How can you engage your Facebook users?
In fact, for brands social media is a great marketing tool and represents a big opportunity to engage with an audience.
1. Ask a question
It might sound obvious, I know. But try not to judge until you try. Some Facebook users won't engage as long as you encourage them. Sometimes they simply need a gentle push to comment. They will answer more likely, if you simply ask a question. Not everyone expresses own opinion without being asked. So, just experiment and check how it works for your business.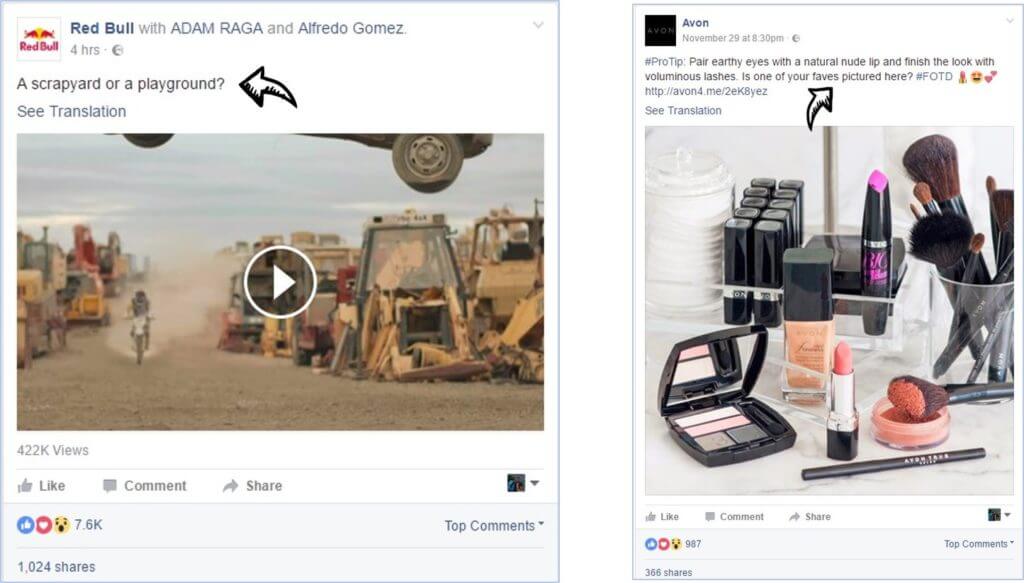 2. Be clear what you expect from your audience
Don't you like when people communicate clearly what they expect from you? The same applies to brand-consumer communication. If you want them to react in a certain way, just let them know. You can ask to share your content with others if they found it useful, you can add a question and ask to use specific reactions as an answer, you can ask them to share their opinions or experiences etc. There are many different ways. It's worth being aware how people behave on Facebook. First – think of yourself or ask your friends or people from your company (especially about business or branded content). Just think – how many times you've seen an interesting post with a link to an article on an external website? You clicked it and read the whole article as it was really helpful. Do you always go back to the news feed to click the Like button or share your expression? Would you do it more often if you knew that the author expected you to like or share it? Sometimes, a direct clear request can be the best way to increase your fans' engagement.
You can also add native call to action buttons to your Facebook posts. That kind of posts can greatly improve clicks and are really effective i.e. for newsletter signup, blog and website visits.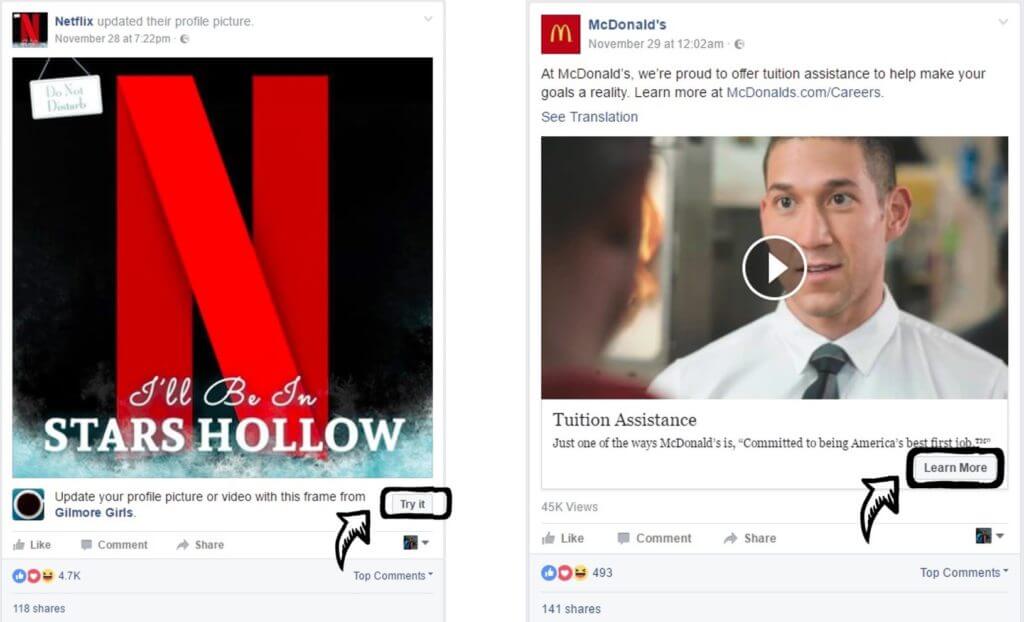 But don't forget to think what your goal is. Sometimes it is more important to get the most clicks to increase traffic on your website than to get likes on your Facebook page. It may turn out that for you it's better to ask for likes in posts with pictures or videos, suggesting shares in posts with external links etc. Just think about it and start your game 🙂
3. Interact with your fans
You need to remember that Facebook is not only to meet your business KPIs, promote your product or service, attract the most fans and reactions. It's not for you but for your users, fans, potential clients etc. so… if you manage to engage them and they leave a comment, you need to be ready to respond as quickly as possible.You should demonstrate that you are really interested in what your fans have to say, make them feel heard and appreciated.
You need to know that response time really matter in social media, especially on business pages. Did you know that 32% consumers complaining in social media demand that a brand answers within 30 minutes? Or that 57% expect the same response time at night and on weekends as during standard business hours?
But how to reconcile the need for rapid reaction to contact with your fans or potential customers with lack of time or inability to be active in the social media non-stop? You can use online tools like NapoleonCat, which provide its users the functionality of automatic content moderation.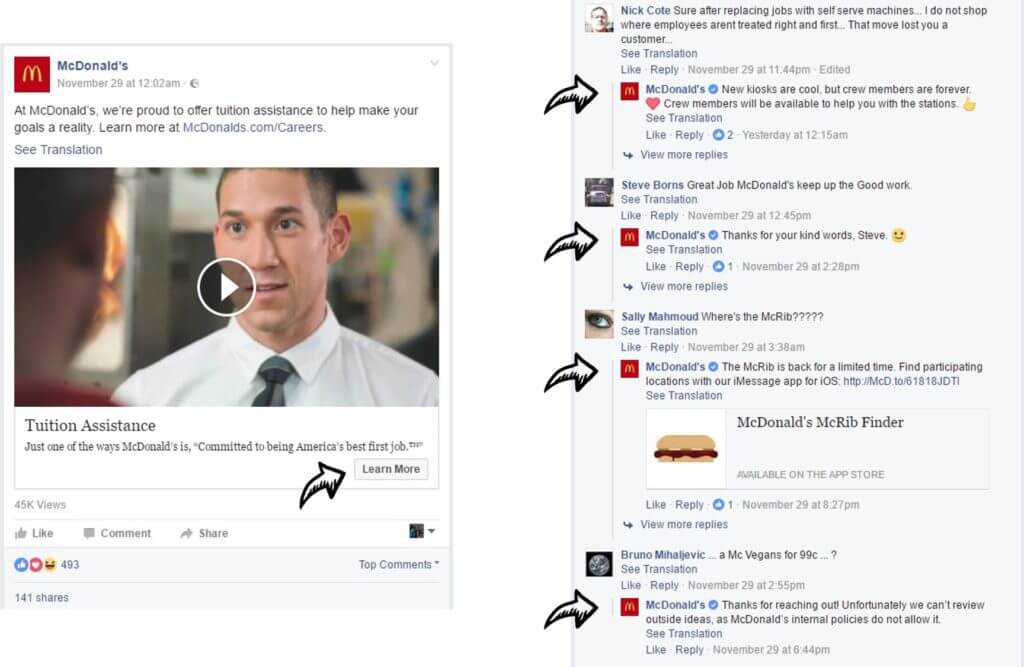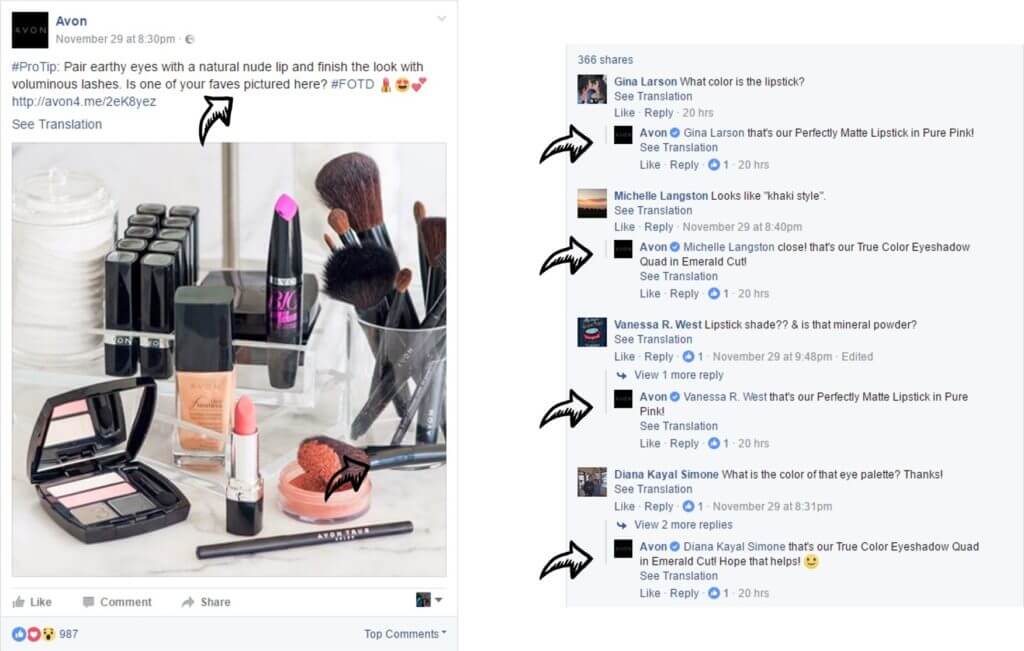 4. Post exclusive content
It's a great way not only to keep your audience coming back for more but also to engage them. It works great for TV stations. Lots of video content or backstage footage that simply cannot be used on air due to time limits is successfully published as exclusives in social media, Smart, isn't it? Fans are interacting, discussing. And what is even more important – they become more and more loyal and they visit your page regularly, follow it or at least notice its content in their news feed. Why? Because they know they will find something extra and they don't want to miss it out. So, providing unique content regularly can develop a habit of visiting your Facebook page or at least looking out for the content you share.
It can be implemented with any type of business. If you run a shop,give a special discount only for Facebook fans (at least promoted only on Facebook so that they can feel special). If you organize an event at your restaurant, cafe or club, promote it as a Facebook event and give something special to users from Facebook participants list.
5. Post sharable content and USG
People like to share interesting content – something important, new, something that invokes their emotions. While some of them prefer sharing hot news or valuable and helpful content, others – funny videos or nice pictures. You should think of who your audience members are and what interests your target group, what kind of content users would share with others.
You should also understand the importance of user-generated content. It works mainly because it's created by a user (not by a marketing or sales person) so others trust it much more. Moreover, user whose content you published, will probably feel appreciated and share this emotion with others. USG not only does it increase customer loyalty, but it is a great word-of-mouth marketing tool. So you should post any reviews, testimonials, comments, valuable and relevant posts of your fans etc. Just remember that you need to be familiar with copyright law.
6. Publish videos
You've probably noticed that video content has much greater reach and… engages more. Why is it so? Visual content is much more likely to be shared by Facebook users. Videos are one of the most immersive ways to share and discover on Facebook and also the most consumed content on mobile devices and Facebook has over 1 billion mobile daily users for September 2016.
Now, with Facebook Live which is more and more popular and so promoted by Facebook itself, you should try broadcasting live videos and experiment with live Q&A to see your audience engagement in real-time. Live video is also a great way invite your fans to participate in your company's major events, trade shows etc. And they can join even if they aren't able to attend the real event.
Once your broadcast is finished, it's saved so the other users can view it later on, share it and watch at any time.
While posting video to Facebook you should also remember to add captions to your story, as videos on Facebook autoplay in News Feed with sound off. You can also provide text overlays and banners.
7. Target your content and find the best time to post
Probably it is so obvious that many simply forget about it. You publish for your audience so… you need to know who your fans are. The better insight you have, the better and more valuable and personal content you can provide. So try to find out the most about your fans.
Also check when your fans are online, what types of posts works the best for your brand, when and what kind of content you publish get the highest engagement etc. Timing is really important. Sometimes your fans can be online, they can check updates during the day but they are too busy to react. So maybe for you it is better to post at night or in the evening. Just test different times to find out what works the best for your company J Think whether you want more engagement or reach. Sometimes the peak time for posting is around 11-12 a.m., however the engagement is the lowest.
8. Analyze your efforts, track your competitors and learn from the best ones
Analysing your social media performance as well as competition monitoring is a must. You know that already! The question is: how to do it the best? Well, why don't you learn from others and use a social media analytics tool (like NapoleonCat – just start your free trial to have access to insights of any public Facebook page). You will learn not only what works the best in your industry but also you will learn from others' mistakes and experiences.

Conclusion
Declining organic reach on Facebook doesn't mean you should count this social platform out. Remember that there are still more than 1 billion people using it every day, so it really gives you a lot of opportunities to reach your target group and potential customers. One of the most important thing is to engage your fans. But remember, what works for other may not work for your company. That's why you should look for ways to inspire and encourage interactions. You need to test and experiment to find your own tactics. And I'm really curious whether any of our tips work for you and what are your methods to boost Facebook engagement, so if you can – share it with me in a comment 🙂