47% of marketers report that their top challenge in regards to social media marketing is developing strategies that support business goals. If you're part of the large percentage of people who just can't seem to get social media marketing right, we're here to tell you that there are tried techniques you can use to help.
SWOT in SWOT analysis stands for strengths, weaknesses, opportunities, and threats. Understanding how to identify each of these areas is going to help you strengthen your overall social media strategy.
Not quite sure about how your business could benefit from a social media SWOT analysis? Keep reading to find out more about the process and see how you can conduct a thorough analysis of your social media.
What, exactly, is a social media SWOT analysis?
Let's begin by answering the burning question. What is a social media SWOT analysis? When performing a SWOT analysis focused on social media, you basically take a close look at one or more of your social channels in order to identify your strengths and weaknesses first. Then, you move on to figuring out what opportunities you're either taking advantage of or missing. Finally, you identify threats, such as what competitors are doing in terms of their social media or what obstacles your company faces in seeing success online.
So, while SWOT stands for four keywords, what it really signifies is a total analysis of your company's social media efforts across the board. Instead of merely looking at likes, shares, and other key social media metrics, you take a deeper dive into your marketing strategy. This helps you identify and fix problems while also taking preventative measures in order to future-proof your online marketing efforts.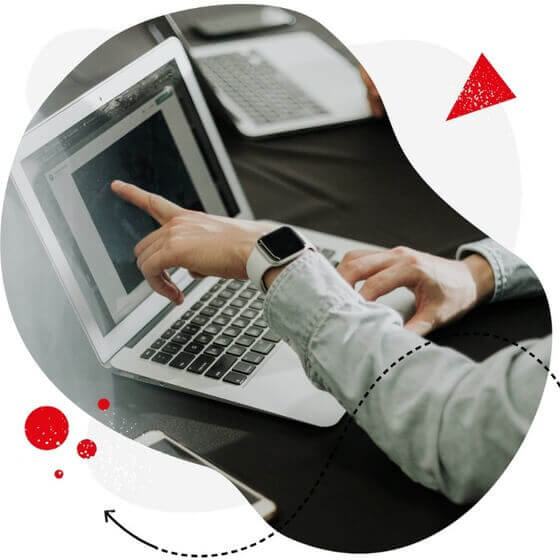 Analyze your competitors on social media
Track your competitors on Facebook, Instagram, Twitter, and more. Figure out what to post, when it's best to post, and how often you should post. Try it for free:
Try NapoleonCat free for 14 days. No credit card required.
How can a SWOT analysis help your business?
First and foremost, a SWOT social media analysis tends to help most businesses before the analysis even begins. Why? It forces them to take a look at their business goals and objectives. Defining these goals from a general standpoint should be part of every great marketing campaign in general, but it's especially important in the case of social media marketing campaigns.
If it helps, you should take a look at each category as a standalone part of the analysis.
Strengths
This is usually the favorite part of the analysis for many businesses, as it shows them what they're doing right. However, strengths vary depending on the overall goals of your social media efforts.
Predefining goals and having them at the forefront of your marketing efforts is key in this kind of analysis. For example, a strength for one business might be penetration or market reach. For another company, success might look different, which means one of their strengths would be the fact that they have active community members who can help increase brand awareness.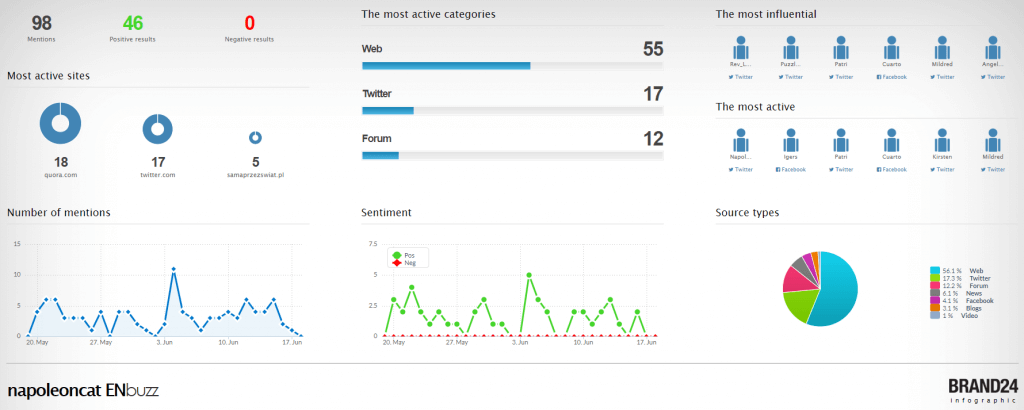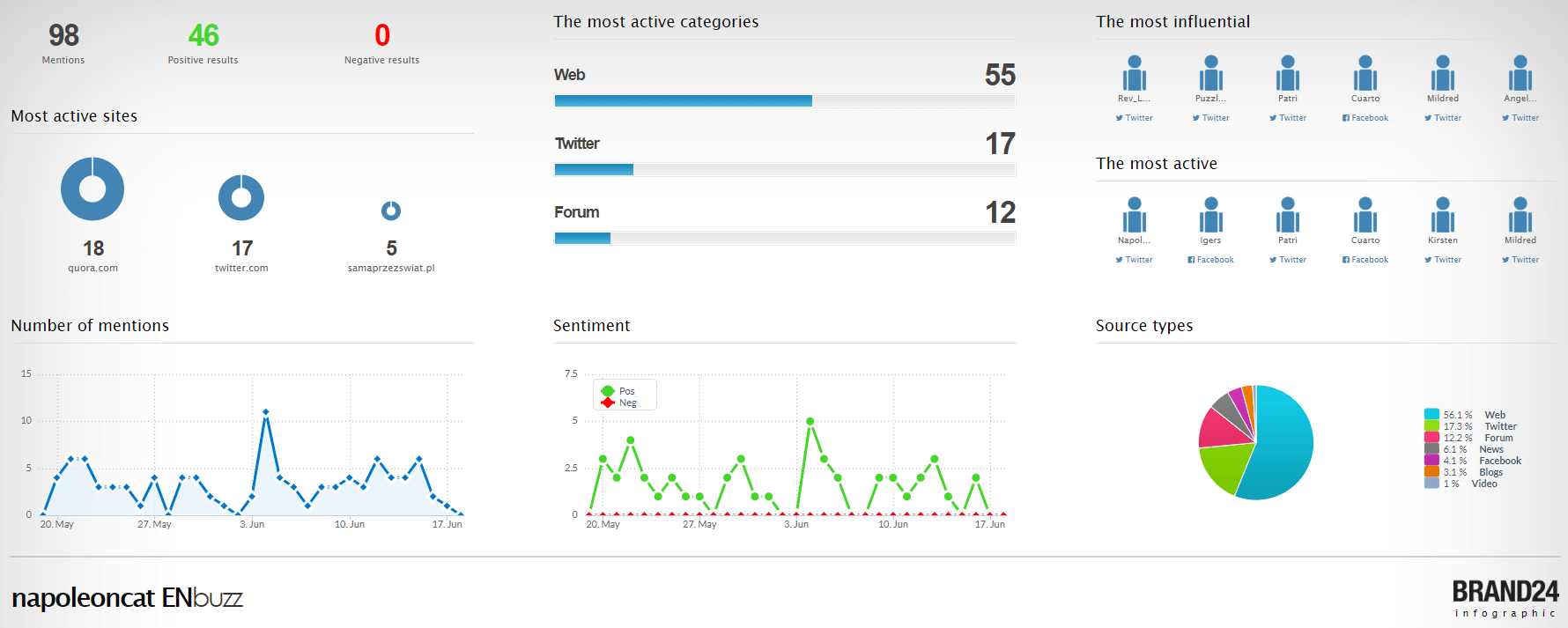 Weaknesses
SWOT weakness examples vary as well, depending on your overall social media marketing goals and business objectives. Usually, the biggest weakness that most types of businesses report with social media campaigns is the inability to scale or maintain their efforts. Another common weakness is the lack of social media analytics tools they need to track and monitor campaign results.
These examples make it easier to understand what SWOT stands for in business. It's more than just auditing a campaign. It's about assessing other outside factors as well that can impede or accelerate your success.
Opportunities
Performing a SWOT analysis of individual social media channels can help you identify the opportunities you're currently missing. Perhaps you should consider joining a new social media channel that's popular with your target audience? You might even identify a new niche audience that you're not currently tapping into.
Trying to tap into new geographical areas or reach different kinds of consumers is always something that smaller companies seem to struggle with. A SWOT analysis can point you in the right direction and help you understand how to engage with new opportunities.
Threats
Once you're into the threat category of a SWOT social media analysis, you'll see that things become a bit broader. Focus on external factors such as within your niche or new competitors entering the market.
In terms of sustainability, the threat part of a SWOT analysis can really help you future-proof your business and your social media campaigns. It will help you identify if your campaign and marketing goals are sustainable over time or if there are major obstacles in the way that are going to hinder your success.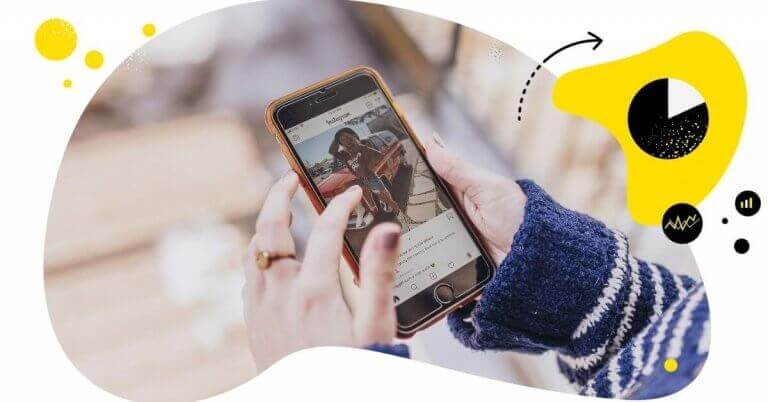 In-depth Social Media Analytics
Measure your social media marketing results. Track competitors and improve performance using one simple tool. Try it for free:
Try NapoleonCat free for 14 days. No credit card required.
How does SWOT analysis apply to social media?
While SWOT analysis is used in business to help develop various assets such as business plans or even general marketing strategies, it's particularly helpful when applied to social media.
Developing a business plan is an important step in creating a thriving company, but it's something a very broad process. It helps set goals and objectives, but if you get it "wrong" it doesn't necessarily affect the day-to-day of your business strategies.
This is different for social media. Usually, companies have a set marketing budget that they need to adhere to, and if they're not getting the right results, they can lose money fast. According to Ad Week, some of the most common challenges that social media marketers face include growth plateaus, a lack of measurable results, and budgeting.
This is where SWOT analysis comes in. A thorough analysis can help you identify key areas for improvement while also working to preventatively safeguard your current campaigns from future failures.
Social media marketing relies greatly on numbers and statistics – and you should too, in order to strategize for success. While a SWOT analysis will help you make sense of numbers, it's also a great way for you to learn how to gauge your own success and hard work.
Analyzing the strengths, weaknesses, opportunities, and threats of your social media strategy
Now that you're familiar with the various aspects of a SWOT analysis, it's time to learn how to apply the analysis to your own social media marketing campaigns. Let's use a Facebook SWOT analysis as an example.
Start by writing out the company's goals and objectives for Facebook. Is the goal to increase brand awareness by using organic content or Facebook ads, or are you trying to develop a reputation by offering speedy customer service to clients over Facebook Messenger? There's no real right answer here, but you'll definitely need to land on one or two solid objectives before you begin the SWOT analysis. Once you figure those out, we recommend looking at the strengths and weaknesses of your presence on the platform.
Facebook is easy to integrate with external websites and applications, so your strengths might include a well-functioning ecommerce integration. If your content consistently generates high engagement, you should consider content creation and distribution a strength. Short response times and speedy moderation also fall into this category.
Once you define your strengths, you can easily figure out weaknesses by filling in the gaps. Are you reaching the right audience? Is your follower count as high as you would want it to be? Do you have the resources (a good team, the right tools) to manage your page like a pro? If your answer to any of these questions was 'no', you just found out what your weaknesses are.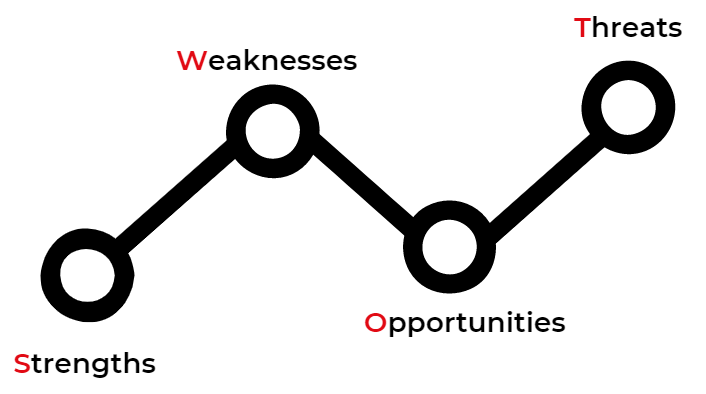 It's important to understand that strengths and weaknesses are usually part of internal processes. They're the things that your company has control over and can change. Opportunities and threats are external factors. You don't usually have control over them but you can monitor them to alter your campaigns accordingly.
Finding out that an underserved market for your product or service exists is an example of a SWOT analysis opportunity. Coming across new media outlets or businesses that you could partner with for cross-promotion on Facebook is an opportunity as well. 
Assessing threats might be the least pleasant part of the analysis, but awareness of problems and difficulties gives you a better chance of solving them now and avoiding them in the future. Find out if there is any negative press around your brand and keep a close eye on negative comments from dissatisfied customers. Emerging competitors can also be a threat to your business, so never stop monitoring your niche of the market!
Strategizing for the future
Hopefully, by now you've learned all about the benefits of a social media SWOT analysis. But what are the next steps? You'll want to ensure that you know how to use the results in order to strategize for the future. Implementing the results you've received from your first analysis is only one small part of seeing consistent success with social media marketing moving forward.

You'll want to continue to perform these checks over time. Streamline the process with tools that automate social media performance assessment. NapoleonCat's Analytics module crunches all of the data related to your social media performance, so you don't have to. Our readable graphs and detailed reports will provide you with data-driven insights that will make your analyses a breeze.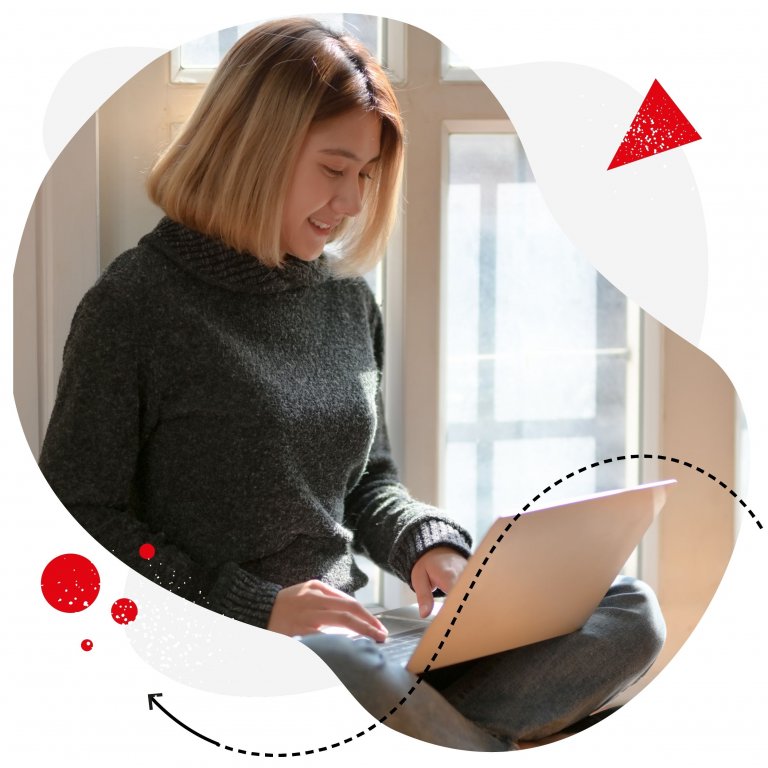 Track competitors and improve your strategy
Analyze your competitors on social media. Find out what to post, when to post, and how often to post. Try it for free:
Try NapoleonCat free for 14 days. No credit card required.