There are now nearly 4 billion social media users across all platforms. When you're given an opportunity to reach thousands of users, it's not hard to see why many small business owners want to boost their social media presence.
But social media is getting more competitive by the day. If you want to cut through the noise, you have to do more than publish content and hope for the best.
A social media boost can increase your market reach, build your brand, and increase your revenue. But only if you approach it with a strategic mindset.
The problem? In an ever-evolving digital landscape, the 'right way' to grow your social media presence isn't so obvious.
That's where we come in.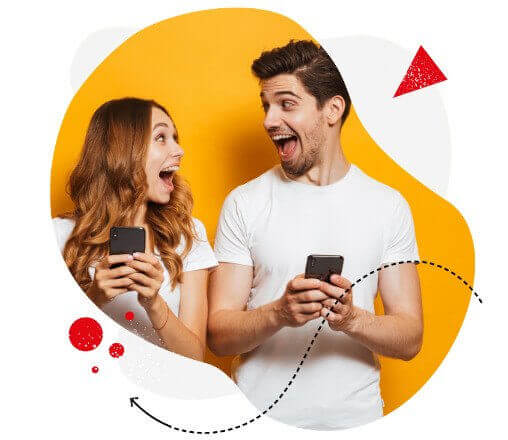 Give your social media a boost (especially for teams)
Automation, analytics, reporting, scheduling, and more. Try NapoleonCat and save tons of your time spent on marketing tasks.
What is a social media presence?
Simply put, social media presence refers to the amount of visibility a brand has on social media and the reputation it's creating when connecting with an engaged community.
Boosting social media presence isn't only about posting (or tweeting) content every single day for months and getting a ton of engagement. It's also about publishing content that's interesting and helpful to a specific audience, as well as listening and engaging with that community.
Why you need a social media booster
If you want your prospective leads to buy your products and services, they have to trust you first. And what better way to instill trust among your audience than to build connections with them on a platform where they are most engaged?
Social media users don't go on social media to interact with friends and post/consume memes all day. According to a GlobalWebIndex study, 54% of internet users use social media to research products. So, if you want to turn prospects into paying customers, building brand trust via social media engagement is the right way to move forward.
As an entrepreneur or small business owner, a social media boost can help you:
Understand your audience
Build your brand's reputation
Networking opportunities
Increased marketability
Promote your business
Sell products/services
How to Boost Social Media Presence
Let's look at some concrete ways that can give your brand the so-called social media boost.
1. Create SMART goals
To achieve success in your social media campaign, you first need to define what "success" looks like.
You need to take a step back, see the whole picture, and ask yourself, "Why are you doing this?" As Simon Sinek writes in Start with Why, "People don't buy what you do, they buy why you do it."
Once you've figured out your 'why," you'll find it easier to set goals that can help you get to where you want to go. You can also use the SMART goals framework to ensure you're setting goals that will move the needle for your social media campaign.
Being SMART means making sure your goals are:
Specific
Measurable
Achievable
Relevant
Time-bound
2. Identify your target audience
Next, you want to identify who your target audience is. It helps to be specific. After all, knowing who your content is for makes it easier for you to tailor your message accordingly, and get that social media boost.
To identify your target market, ask the following questions:

Who is your ideal customer?
How old are they?
What is their income level?
What's their educational background?
There are many ways to get to know your target audience better. Creating buyer personas is a good start. By creating an idealized version of your target audience, it's easier to become more specific in your approach to getting to know them better. Besides, it's easier to tailor your message when you see your target audience as living, breathing humans with unique needs, pain points, quirks, and interests.
You can use the following methods to create and enrich your personas: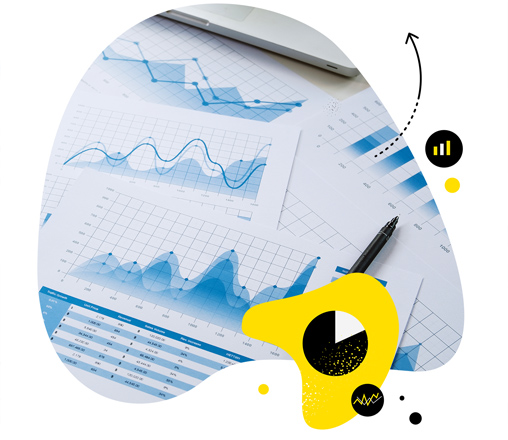 In-depth Social Media Analytics Tool
Analyze your own social media profiles and track your competitors. Generate in-depth analytics reports in seconds (even for multiple accounts at once) – with an all-in-one social media tool.
3. Choose the right platforms
Having a social media presence doesn't mean you have to be present on all social media platforms. Do this and you run the risk of spreading yourself too thin.
If you want to get a social media boost, choose the right platforms for your brand and stick with them.
So, how do you identify which social media platforms are right for your business?
Here are important considerations to help you:
Where is your target audience hanging out?
What types of content do they like?
What platforms align with your brand and industry?
Which platforms do your competitors use?
Quick hack: You can use NapoleonCat's Analytics feature to analyze your competitors on social media, how their audience reacts to their content, and which social media platforms bring them the most engagement and the biggest number of followers:

You can test NapoleonCat for free here – no credit card required during signup 😉
4. Tailor your social media content for each channel
Each social media platform has a different audience and your brand communication should reflect that. According to a GoodFirms study, around 67% of people unfollow brands on social media due to irrelevant content.
If you want to keep your audience interested, tailor your content creation process for each platform and audience.
Here's a list of social media platforms and the types of content that work best for each:
Facebook: Videos, curated content, blog posts, tips, special offers
Instagram: High-res photos, quotes, memes, Stories, behind-the-scenes footage
Twitter: News, GIFs, blog posts
Pinterest: Step-by-step photo guides, infographics, high-res photos
LinkedIn: Videos, company updates, blog posts.
Recreating and restructuring your content so it meets your target audience's expectations and preferences for each channel can be time-consuming.
NapoleonCat's Publisher tool saves you a ton of time by allowing you to create and publish social media content across multiple platforms with one simple dashboard. Thanks to the tool's custom parameters, you can craft social media content in a way that takes advantage of each platform's strengths.
5. Publish consistently
If you're expecting quick results from your social media boost, you have to adjust your expectations. And your mindset, for that matter.
Boosting social media presence that drives return on your investment doesn't happen overnight. You need to have the patience and commitment required to play the long game. In other words, if you want to reap the big rewards that come with having a strong social media presence, you have to post consistently over the long term.
The greatest obstacle you'll face in your efforts to post consistently is the feeling that what you're doing is not making any difference. In case you feel discouraged in your efforts, heed best-selling author James Clear's words in 'Atomic Habits':
"Small changes often appear to make no difference until you cross a critical threshold. The most powerful outcomes of any compounding process are delayed. You need to be patient."
It helps to schedule your social media content in advance to ensure you're sticking to a regular schedule. NapoleonCat's Publisher, for example, lets you create and schedule content en masse so you'll have weeks' or months' worth of content. Determine the best time to post on social media and let the tool handle the rest.
You can use the Publisher's content calendar to have a bird's eye view of your social media strategy – on which you can work in a social media team, all in one tool.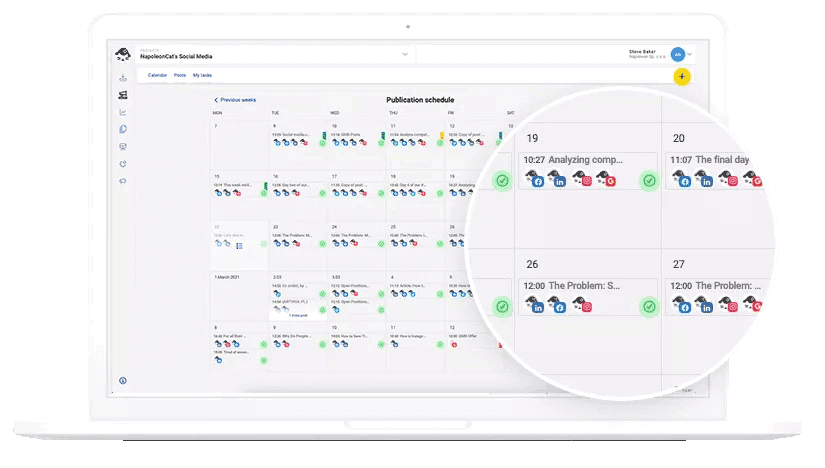 6. Strengthen your brand with consistent visuals
If you want to grab (and hold) the attention of your audience, use visuals to your advantage by posting photos, videos, GIFs, and infographics, to name a few. Visuals are a great way to grab and hold people's attention. In fact, Forbes reports that 9 out of 10 people prefer visual content over text-based content.
Better yet, add visual consistency to the equation. If your audience can recognize you at a glance upon seeing your brand logo, color palette, font types, or other visual brand elements, that means you've made a real impact on your audience, which can lead to more engagement, leads, and sales.
Arby's visuals are so recognizable you can almost smell (and taste) them.
If you want to keep your visual branding consistent across all platforms, create a brand style guide and make sure your team is adhering to it. But don't pick visual elements carelessly.
Choose colors, shapes, and patterns that work well together and that best convey your brand story and brand values.
7. Define your brand voice and stick with it
If you want your brand to command attention and boost engagement on social media, pick a brand voice and stick with it.
You can think of your brand voice as your brand's personality. It's how you represent yourself to the public, and is reflected in what you say, how you say it, your perspective, and more. If your brand were a person, how would it talk? What type of clothing would it wear?
For example, if your brand voice is funny, relaxed, and light-hearted, you want to adopt a happy and engaged tone when you publish on social media. You must stick with that tone (except in situations where a different tone is more appropriate). After all, how can your target audience trust and connect with you if they can't figure out who you are and what you stand for?
Skittles, for example, is known for its offbeat humor. And it works because the brand is able to pull it off consistently.
8. Deliver great customer service
Social media is a powerful customer service tool. After all, the point of using social media and delivering customer service is the same: to build good relationships with your customers.
Besides, a study by Conversocial reports that 54% of customers prefer social media over the phone or email for customer service.
As you continue to build your brand reputation and boost your presence on social media, maintaining great customer service becomes even more crucial. For one thing, in the age of social media, customers are more likely to share their experiences with your brand.
To continue delivering excellent customer service on social media channels, have a social media customer service strategy in place. Develop social media guidelines so your customer service team has a general framework for engaging customers in every situation.
You also want to make sure you're able to respond to comments and feedback quickly and as much as you can. This gets more difficult as your community of engaged followers grows.
Thankfully, using a social media engagement tool like NapoleonCat's Social Inbox can address this problem. By allowing you to manage all comments, messages, and reviews from one place, this social media tool ensures you can shorten your response times without missing a single comment or other types of social media interactions.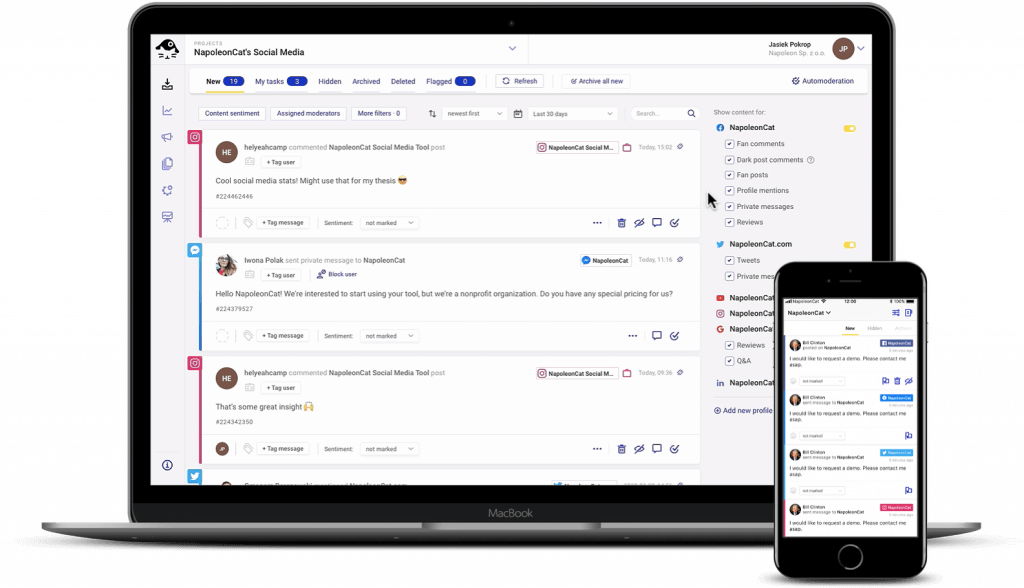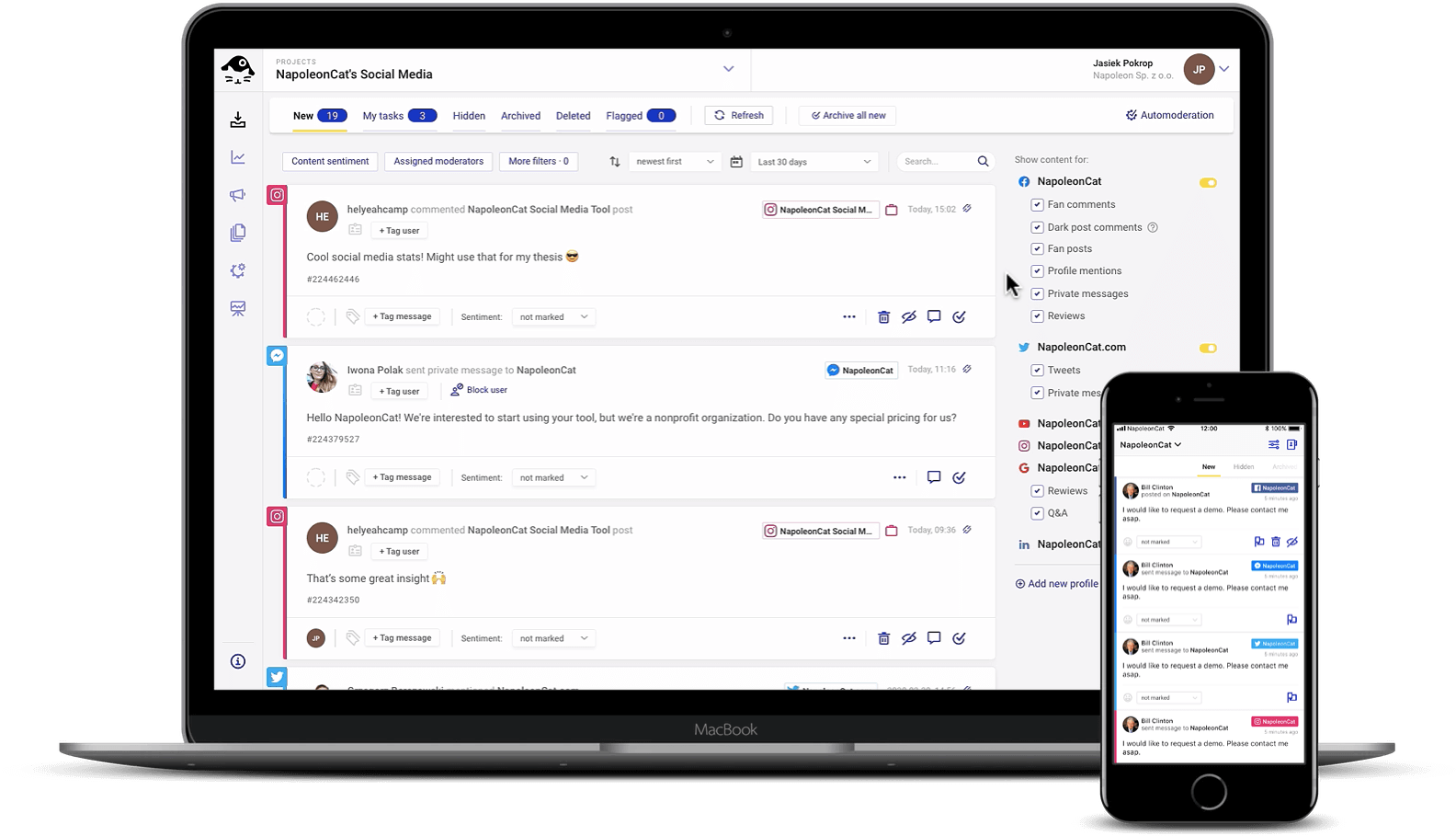 It also helps to automate your replies on social media by using a social media automation tool like NapoleonCat. By automating responses to repetitive questions, your customer service can focus on what they do best: solving complex issues and delighting your customers.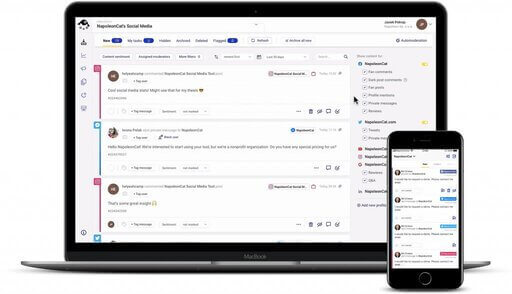 Manage all comments and messages from one view
Use NapoleonCat to manage all of your comments, messages, reviews, etc. – with an all-in-one social media tool.
9. Keep up with social media news and trends
To find out new ways to boost social media presence, keeping up with the latest social media news and trends is crucial.
A lot can happen on social media. Every year, each social media platform releases new features and updates to stay ahead of the competition. If you want to differentiate your brand from your competitors, you need to make sure you're not being left behind.
For example, knowing the most recent Instagram updates and features for 2023 and some lesser-known hacks can help you come up with content ideas to better engage your audience and level up your Instagram marketing strategy. Keep at it and you're likely to double your Instagram follower growth over time.
By using the same hands-on approach on each platform you're using to market your brand, you're more likely to stay ahead of the curve in your social media strategy.
Wrap up
Getting that social media boost is a marathon, not a sprint. It might be hard to stay the course at first, but if you clarify your purpose and intention and create systems that set you up for success, it's only a matter of time before your brand becomes the talk of the town on social media.