Instagram has grown to be one of the most influential social media platforms in the world. With over 1 billion users1, it's now known to generate the highest engagement rates2. However, the platform isn't only growing – it's also evolving.
That's why we're going to talk about all those new 2021 Instagram updates that have been rolling out recently.
In this article, you'll find out:
What's changing on Instagram,
How to use new Instagram features,
Some tools to make Instagram marketing easier.
It'd be quite a challenge to keep track of all the changes that occur within the app, so we made a list of all the new Instagram updates in 2021 that marketers should be aware of.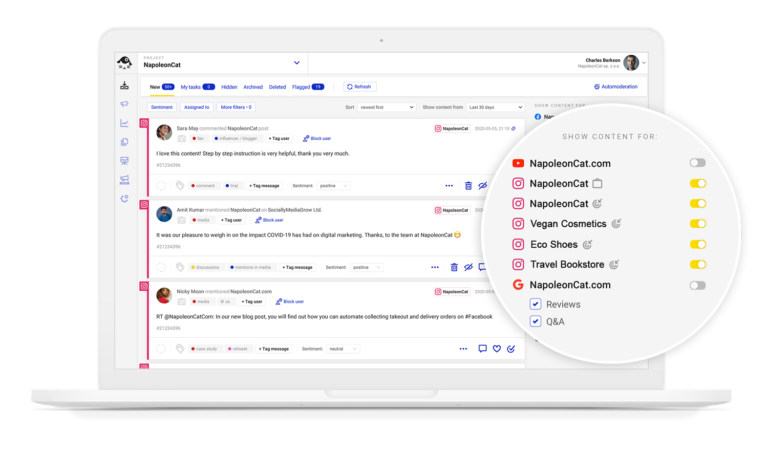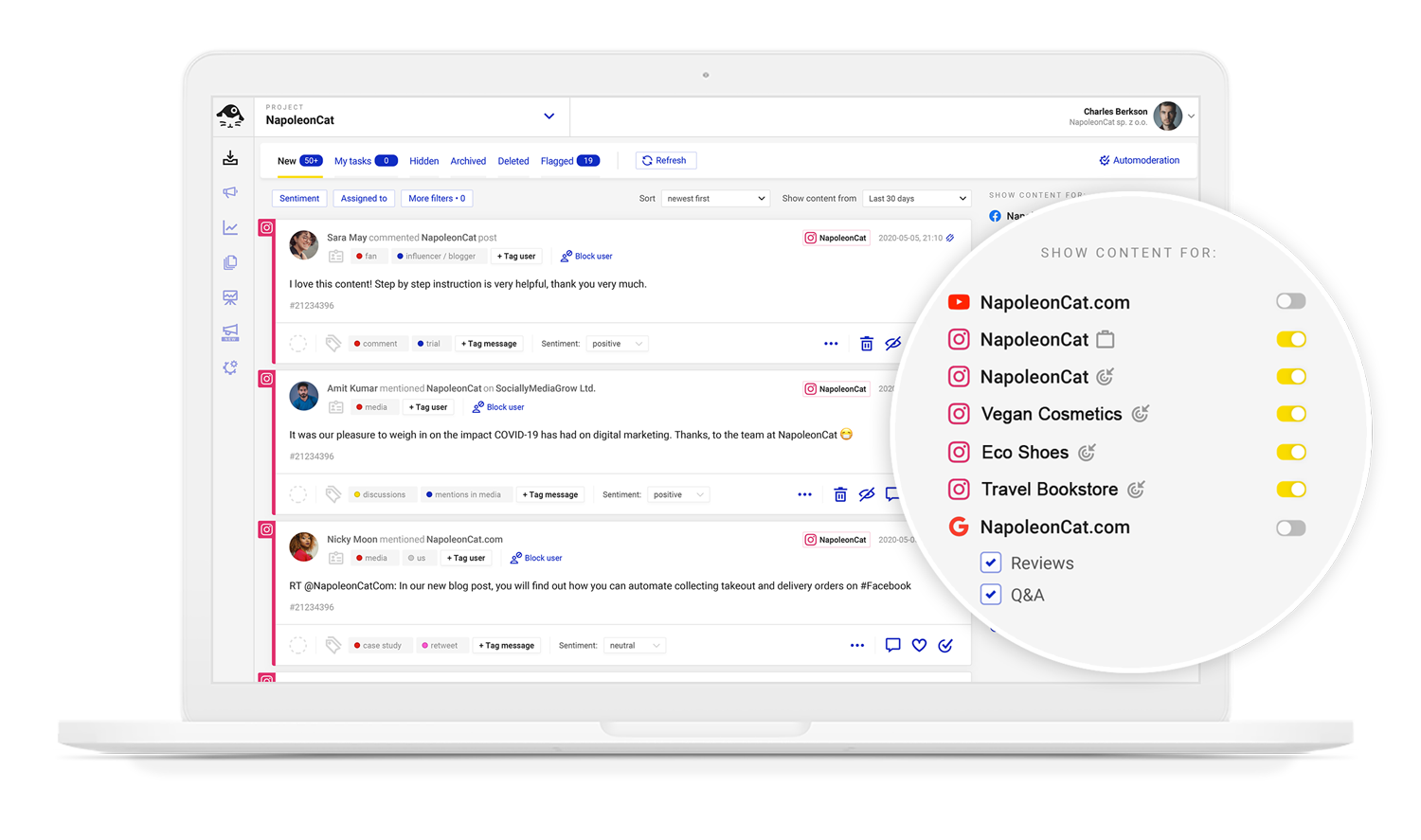 Simplify Instagram Business
Management with One Tool
Manage & reply to comments and DMs in one place.
Monitor ad comments from multiple accounts.
Automate answers to repetitive questions.
Schedule posts to multiple accounts, on desktop.
Analyze performance and monitor hashtags.
Keep track of your competition.
Create or schedule in-depth reports in seconds.
Find out how it's done!
How to see Instagram DMs on a PC – Messenger API update
We've got some big news for you!
In case you were wondering how to check Instagram DMs on your computer…
Thanks to Messenger opening Messenger API for Instagram messaging, NapoleonCat is now able to support Instagram DMs.
This means that you can now access and manage all your Instagram DMs across multiple Instagram profiles using one simple tool.
However, this feature is not going to be available for everyone at the start. Facebook is slowly adding support for Messenger API for Instagram in phases:
Phase 1: IG business accounts with between 10,000 and 100,000 followers can access the API, starting June 2nd
Phase 2: IG business accounts with between 1,000 and 100,000 followers can access the API, starting July 7nd
Phase 3: All business IG accounts can access the API, by end of Q3.
We suggest you start our free 2-week trial and test it out, no credit card required 🙂
Professional Dashboard
At the beginning of 2021, Instagram launched a new tab called Professional Dashboard. Think of it as your main dashboard within the app. Inside this latest Instagram update feature, you'll find all of the main tools and resources:
Overall account performance
Instagram Insights
Promotions
Branded Content Approvals
Instagram Shopping
Saved Replies
Furthermore, you'll find some tips and best practices for your Instagram marketing strategy: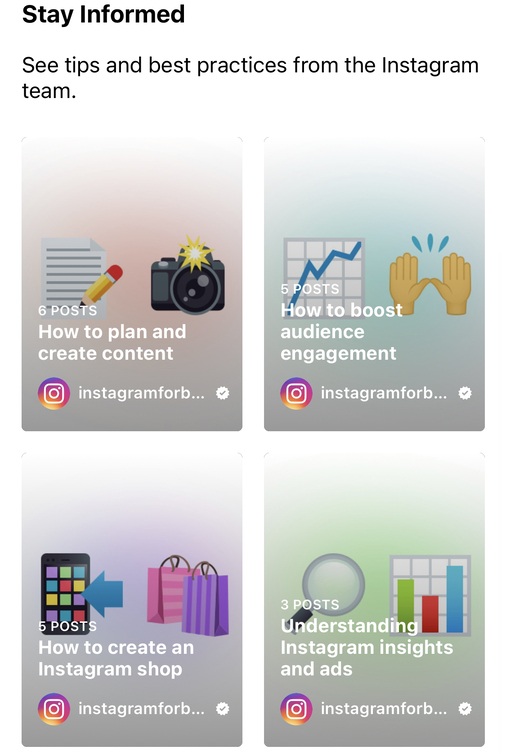 Instagram is hiding likes
The social platform will no longer publicly display the number of likes generated by posts. This means that the exact number of likes given to any individual photo or video will only be known to the user who posted it.
This update has been gradually introduced since 2019, and by now, there's a big chance you've experienced it as well.
If you still need to see your likes on Instagram, try NapoleonCat – the first two weeks are free.
You'll be able to see Instagram likes for your own accounts as well as any other public Instagram Business account.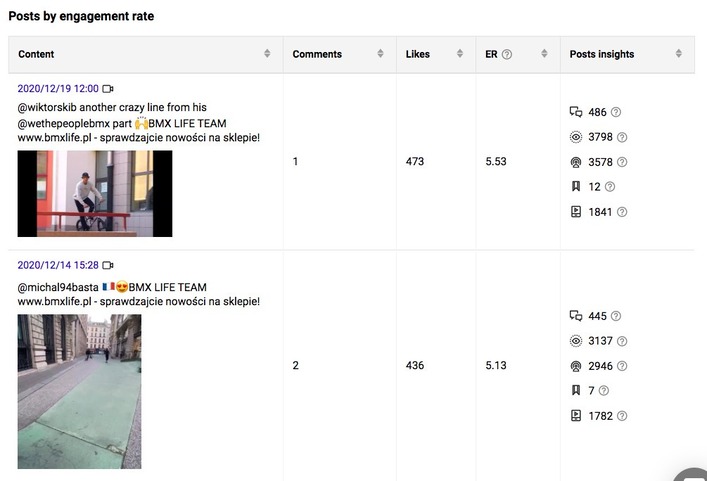 Suggested posts
In August 2020, Instagram introduced the feature of Suggested posts.
Once you're done scrolling through the most recent posts of the accounts that you follow, you'll start seeing suggested posts (based on what you like and who you follow).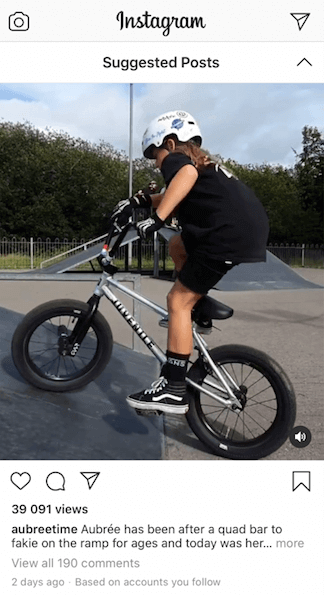 How to turn Suggested posts off
The new feature infuriated many Instagram users – mainly because of its intrusiveness. Unfortunately, you can't turn this feature off.
All you can do is inform Instagram that you're not interested in specific posts. To do that, tap the three dots above the post, and then click on "Not interested". This way IG should better target their suggestions.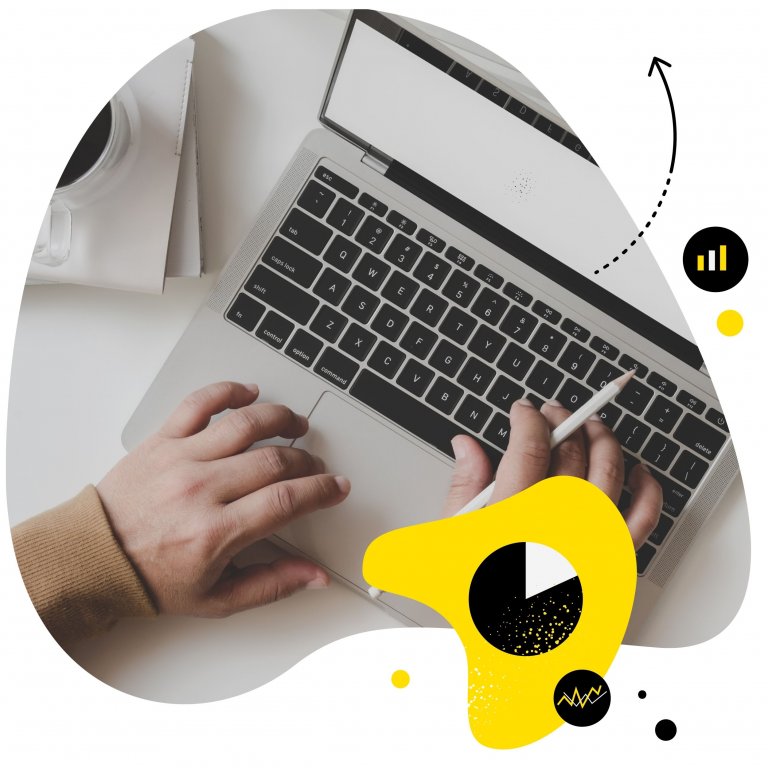 Track Instagram Follower Growth Over Time
Use NapoleonCat to easily track your Instagram follower growth over time. Analyze your own profiles and your competitors, too! Try it for free:
Try NapoleonCat free for 14 days. No credit card required.
New Instagram Story features – interactive stickers
In the last few months, Instagram has added quite a few brand new Story stickers that can make for a better interactive user experience.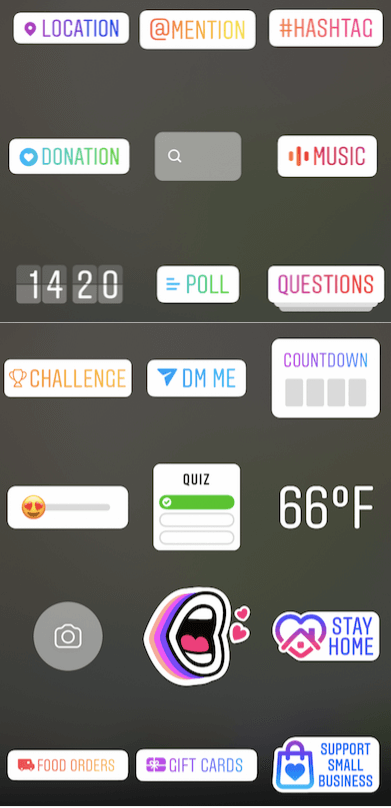 Donation sticker
You select a nonprofit organization for people to donate to. All nonprofits will receive 100% of the money you raise.
Challenge sticker
Since so many people started 2020 by being stuck at home, Internet challenges have become more popular. This particular Story sticker allows you to join challenges which are named with a hashtag to make it more recognizable and to increase their reach, and then nominate other users.
DM Me sticker
Instagram introduced the new DM Me sticker to prompt messaging interaction. From a brand perspective, this sticker can help you showcase your product with a CTA to 'Get more info' or something along those lines. That in turn would help drive more direct discussion, and would be another consideration to keep in mind.
Stay home sticker
In times of the COVID-19 pandemic, you can remind people to stay home by adding the "Stay home" sticker to your Instagram Story. This will also change the color of your Story ring and you will be placed on top of your followers' Story feed.
Food orders sticker
When you add a Food Orders sticker to your Instagram story, people can tap the sticker to order your business's food from your partner's website.
Gift cards sticker
Similarly to the Food order feature, when you add a Gift Cards sticker to your Instagram story, people can tap on the sticker to buy gift cards from your partner's website.
Support small business sticker
It's no secret that the global pandemic has had a big negative impact on businesses, especially small ones. In order to support small businesses, Instagram has come up with a "Support small business" sticker. You can tag any business on Instagram using this particular sticker, your Story ring will also change and you'll be shown first in Story feeds.
An interesting use case of this sticker is that of Alohas – a clothing brand from Spain. Alohas ran a giveaway contest and gave participants 3 conditions, one of them was to add a "Support small business" sticker to their Stories, and the other was to follow Alohas on Instagram. Fast forward 2 weeks, and Alohas gained over 11 thousand followers.
You can read about all those fancy Story stickers in our 2020 Instagram Stories Guide here.
Facebook Shops
Facebook has just made a huge step into eCommerce by introducing Facebook Shops that are accessible through both Facebook and Instagram. In simple words, businesses can now create customizable catalogs of their products that users can browse, save, share, and purchase from.
You choose the products you want to showcase, add a cover image and pick a color theme to add a unique look and feel to your online store. Users can receive customer support within the app and Facebook is rolling out more and more features to make this user experience even richer and more complete.
Users can access Facebook Shops through Facebook Pages, Instagram accounts or even through Stories and ads. It's now possible to purchase a product without leaving the app, if the business has enabled checkout in the US.
Posting to multiple accounts
This one can be quite the time saver, but only if you're planning on posting the same kind of content to different Instagram accounts. Basically, you create a post using one account, and then just tick some boxes in case you wish to post it on others: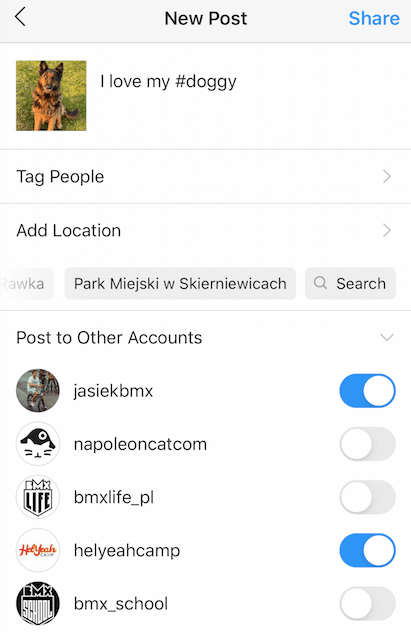 I personally don't use this feature, as I post different types of content on the accounts that I manage. That's why NapoleonCat's Publisher comes way handier, as it allows me to simultaneously post to multiple accounts across various social platforms – Facebook, Instagram, Twitter, LinkedIn, and Google My Business.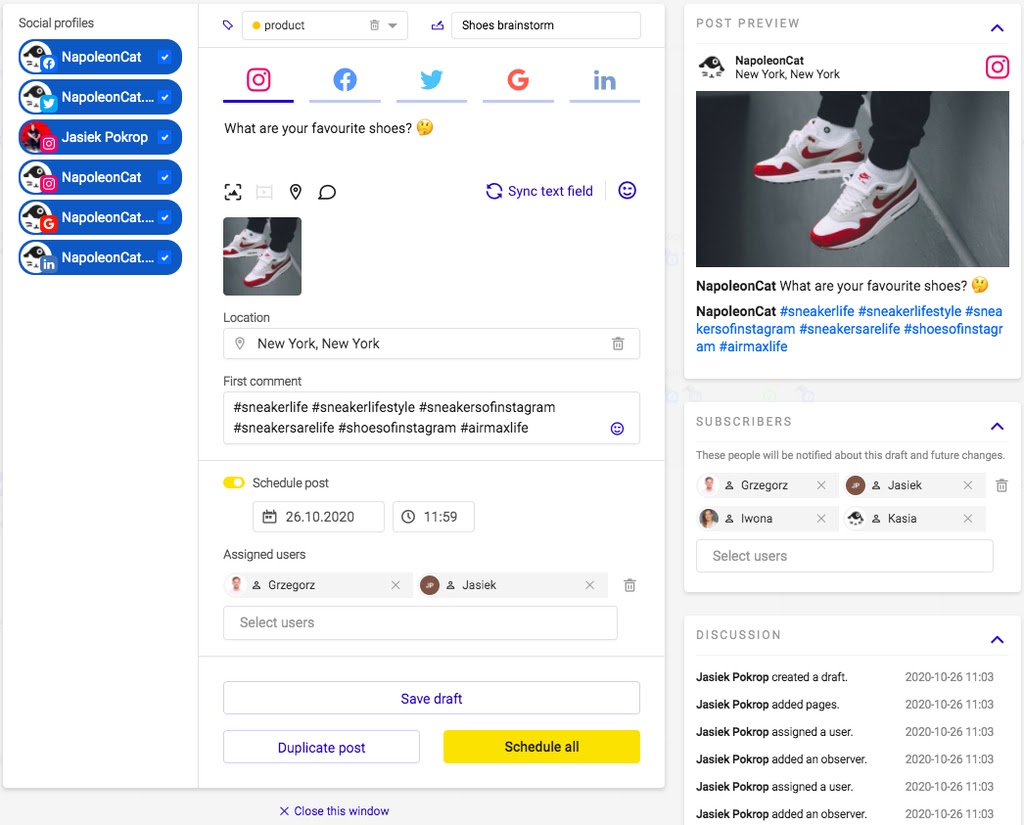 For an Instagram post, the Publisher allows for almost all of the native publishing features that Instagram has to offer, and more.
You can tag other users in your photos, mark the location, and even schedule the post's first comment!
I find this feature particularly useful, as I always add my hashtags in the comment section, for aesthetic reasons (the hashtag performance is not affected). You can check the Publisher demo below:
New Instagram Story features – notifications
Reposting the Stories in which someone tagged you is getting more and more popular nowadays. Essentially, it's part of user-generated content which is known to be a very effective form of social media marketing.
So, Instagram made it easier for us to notice whether we've been tagged in a Story or not. Not so long ago, we had to bother to go to our inbox, and if we've been tagged by someone who we don't follow, it would end up as a message request.
Now it's enough that we just access our likes page, and at the very top of it we'll see mentions: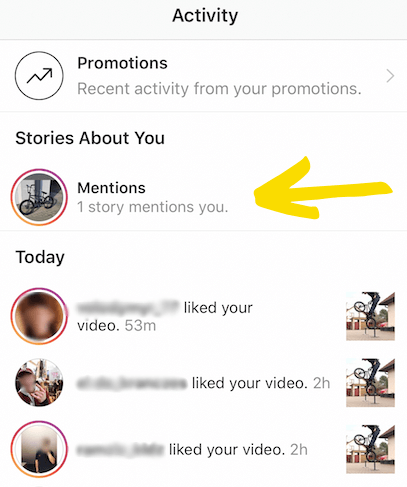 It's much easier to find these mentions and navigate between them, so the whole process of reposting isn't much of a hassle anymore.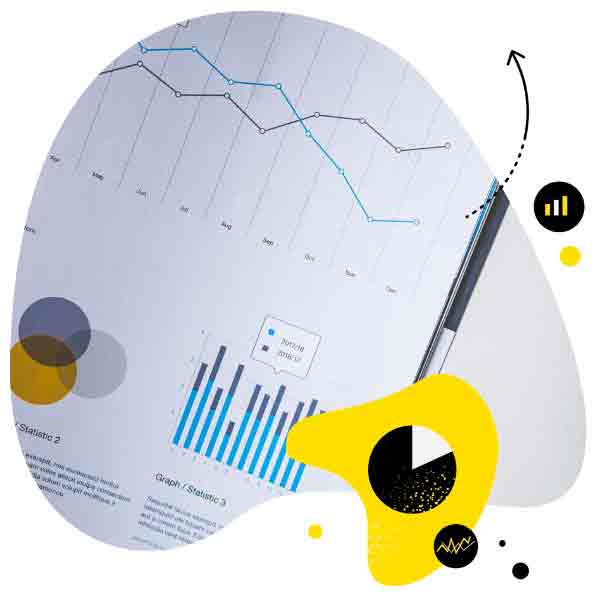 Analyze competitors on Instagram
Analyze competitors on Instagram to find out what to post and when. Draw inspiration from others and get content ideas. Try it for free:
Try NapoleonCat free for 14 days. No credit card required.
Create Story template
With the new Create mode, Instagram users can play around with Story posts even more. The main purpose of this feature is to combine interactive stickers (e.g. questions sticker), text, and drawings without the necessity of having a photo or video in the background.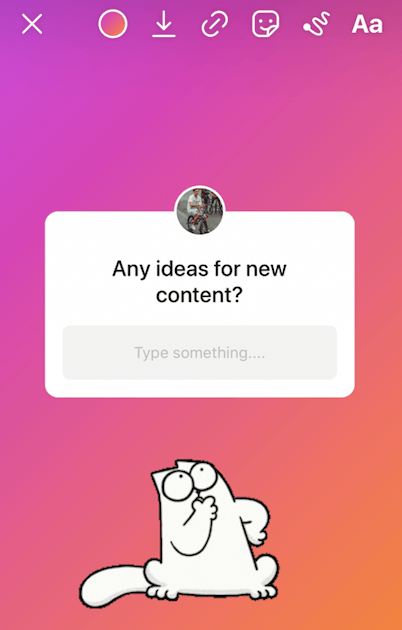 To access the Create mode, click on the camera icon in the top-left corner and then swipe right at the very bottom of the screen.
IGTV Preview
IGTV videos, which can be explained as longer forms of video on Instagram (longer than 60 seconds), has been getting more traction recently.
So, in order to make IGTV posts more visible to other users and increase their organic reach, Instagram decided to treat them as if they were regular Instagram posts.
This means that your newly published IGTV video will be seen in your followers' news feed as well as your profile feed. There's only one difference. It's going to play as a 60-second preview that will try to navigate users towards the full video.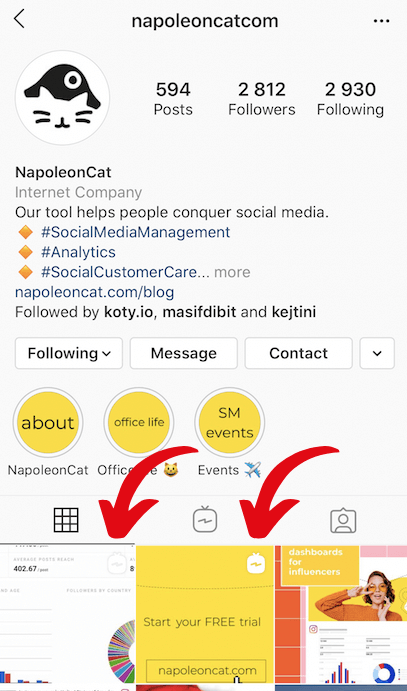 You can also leverage these previews in your Story posts. When you share your IGTV post to your Instagram Story, it will automatically play a 15-second preview.
Here's our reminder on how to add feed posts to an Instagram Story (works the same for IGTV posts):
Instagram Dark Mode
Users have been requesting a dark mode for Instagram for some time now, so they could save more power on smart devices. And if you ask me, it just looks cooler.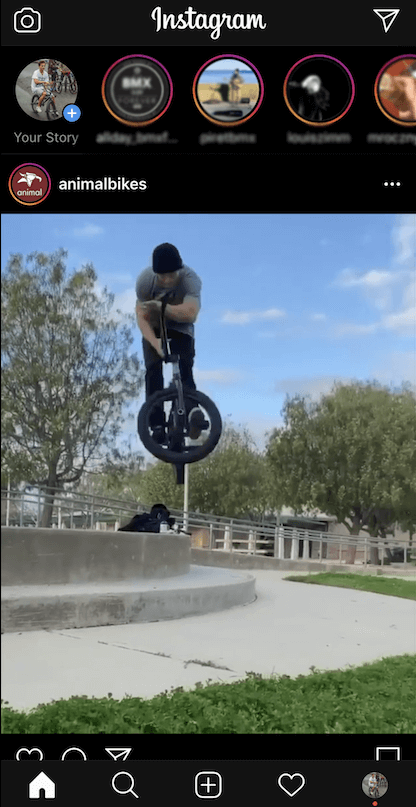 How do you turn on Instagram dark mode?
It turns out that you can't turn the dark mode on from within the Instagram app. You need to go to your phone settings.
On an iOS device:
Make sure you have iOS 13 or a later version of the software installed.
Go to your phone's Settings -> Display & Brightness.
Turn the Dark Mode on, or set it to switch on and off automatically; either to match current daylight hours or to your own schedule. Start up Instagram and save that battery life!
On Android:
Make sure you're running Android 10 or higher.
Go into Settings -> Display and tap Advanced Select Dark from the Device theme menu
Go to Instagram and enjoy the darkness!
New Instagram inbox organization
Instagram has recently divided the inbox into Primary, General, and Requests tabs. Primary is where messages from the people you follow will land.
The rest will appear as a Request, that you will be able to move either to Primary or General.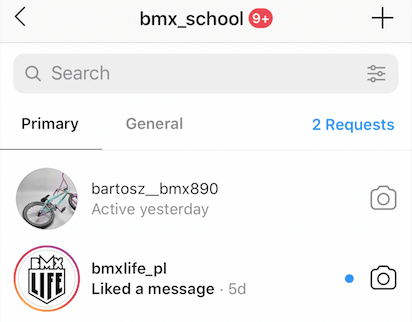 Think of Primary as an inbox for issues that need to be addressed quickly, whereas General contains the messages that you can come back to later.
Suggested unfollow
You may be wondering why you're losing followers all of the sudden. Or maybe you're looking to unfollow the accounts that you least interact with.
Whatever the case, Instagram introduced this sneaky little feature of suggesting which people you should unfollow.
If you access the list of the accounts that you follow, you'll see these Categories: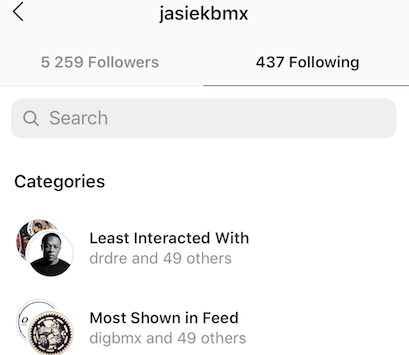 The "least interacted with" are your suggested unfollows. If you feel like your feed is getting a little bit too crowded, you may try using it.
Remove followers
Instagram is gravitating towards 'softer' types of blocks. Back in the day you had to block an account and then unblock it to remove it as your follower. Now the process is way simpler and more low-key.
Simply access your followers list and then you'll see the Remove button: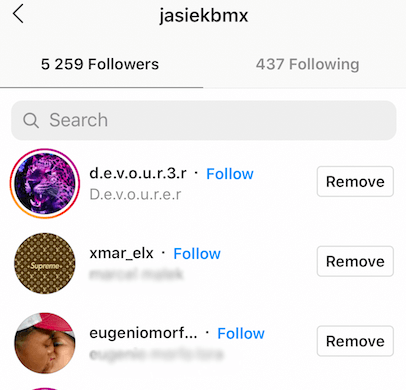 Instagram Alt text
Instagram introduced a new option of adding alt text to images. This way people with visual impairments can enjoy the social platform more.

But maybe there's more to it. Adding alt texts to website images helps for better SEO ranking. Maybe this time that could also be the case?
Hopefully, by adding these extra descriptions to your photos, you'll be able to rank better in specific hashtags. It's not something that Instagram has officially stated, but still, it's worth giving it a try.
How to:
When posting your photo, click on "Advanced Settings" at the very bottom
Under Accessibility you'll see "Write Alt Text"
Restrict accounts
This feature was introduced to fight online bullying without actually having to block an account. If you restrict someone, they won't be able to comment under your posts.
How to:
Go to Settings -> Privacy -> Restricted accounts
Type in the username you wish to restrict
You can also go to a specific profile you'd like to restrict, click on the three dots in the top-right corner, and click on Restrict.
Age limit
As more and more underage users browse Instagram, it may be appropriate for certain brands to "hide" their entire profiles from youngsters.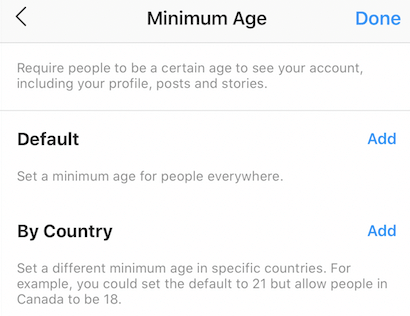 How to:
Go to Settings -> Business -> Minimum Age
You can set a minimum age restriction for users everywhere, or/and set different limits by specific countries.
Wrap up
As you can see, Instagram has introduced quite a few new features recently – from more advanced Story features and more accessible IGTV posts, to softer forms of blocks. The social media platform is constantly evolving, and it's always better to be in the know. Until next time, take care!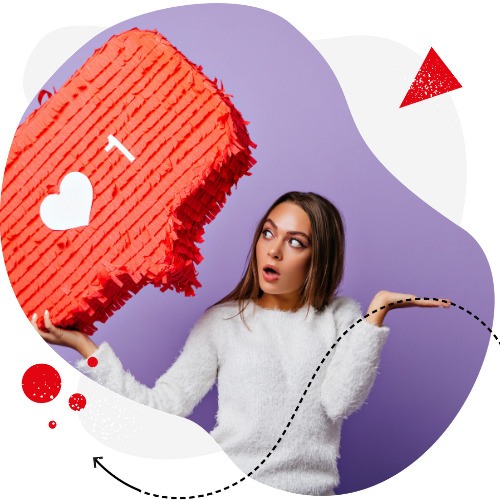 Can't see likes on Instagram?
Get in-depth Instagram analytics and automatic reports, including the number of likes. Try it for free:
Try NapoleonCat free for 14 days. No credit card required.
Want to learn more about Instagram marketing? Check out our other articles:
---