Instagram has over 1 billion users. More than 500 million people use it every day. The social media platform offers businesses a land of opportunities, however, one must know how to use it. Showcasing products on Instagram is one thing, but getting people to buy them requires a bit more insight.

A simple photo of a product with a caption may just not cut it anymore. In this article we're not only going to talk about shoppable posts, but also many other tips and tricks that will help you generate more user engagement and eventually drive sales.

Switch to a business profile
This is a no-brainer, whether you're a small business or a large company – if you're thinking of measuring the results of your Instagram posts, Stories, and Instagram ads, you have to switch your Instagram from a personal to a business profile. This can be done in 30 seconds:
Make sure your Instagram profile is set to public.
Switch your personal Instagram account to a business profile – you will be asked to connect your account with a Facebook fanpage. If you don't own any FB fanpage, you'll need to set one up. Don't worry, you don't have to post anything there, all it needs to do is simply exist.
A business profile allows you to access Instagram Insights, which is a simple yet very useful tool. Knowing which content performs best will help you adjust your marketing efforts accordingly. Besides, if you'd like to use more developed tools, most of them will also require your profile to be a business one.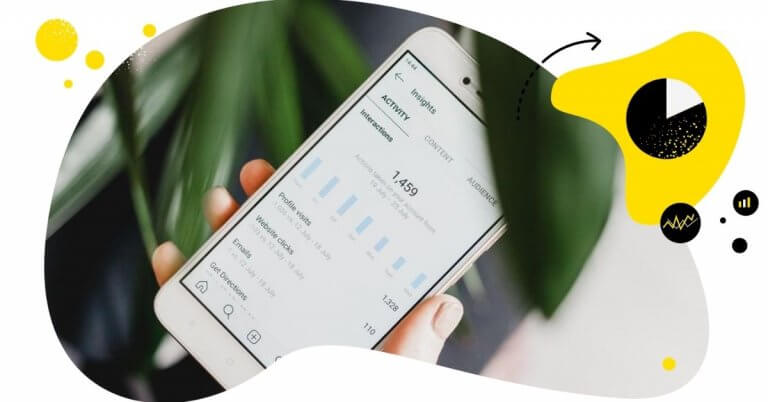 In-depth Instagram analytics
Measure your social media marketing results. Track competitors and improve performance using one simple tool. Try it for free:
Try NapoleonCat free for 14 days. No credit card required.
Pimp out your Instagram account
This is essential. Your Instagram page has to look legit, especially if you're there to sell. Your profile picture should be your company's logo, and your bio should encapsulate what you do. You can also place your address in there. Don't forget to set up a link to your website, or to a particular product page.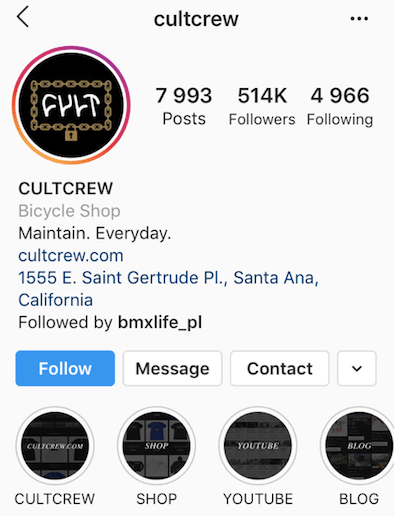 Below the bio you'll also have some room for highlighted Instagram Stories – this means you can categorize your old Stories into segments of your own liking. Remember that you can choose any thumbnail you want, just try to keep it all visually coherent. For instance, you can create different highlights including your product posts, user-generated content (UGC), promotions – anything you'd like.
Last but not least, add CTAs. A call to action always encourages people to contact your brand, and here you can add more than just one.

Tag products
This one applies directly to the transaction – Instagram gives you the opportunity of utilizing its shopping features. For example, any product shot can also be tagged with a landing page of that specific product on your website. First, you need to add your product to your Facebook page, which you can do through business manager or simply go to Shop and Add Product: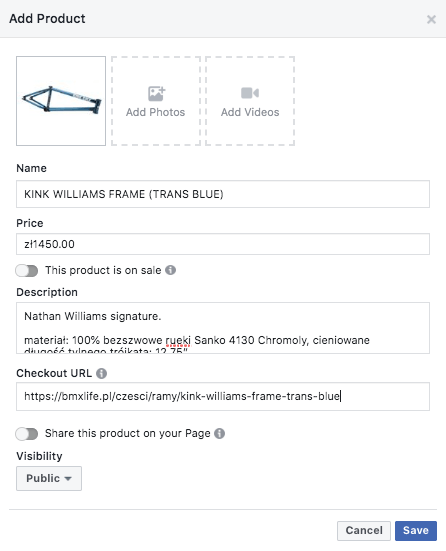 If your product gets a positive review, it will be super easy to tag it on Instagram. Instagram is also integrated with Shopify, which will make user experience even smoother. The Instant Purchases feature allows Instagram users to add items to a cart and buy the products directly from shopping posts on your feed.
All of your product tags will be located inside the shopping tab: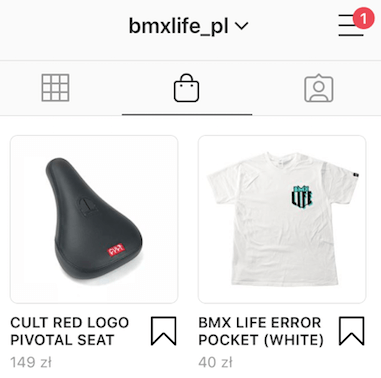 Utilize Instagram Stories
With over 500 million people using Instagram Stories every day, it is your go-to feature if you'd like to increase your engagement rates. They have tons of different features – you can ask/answer questions, create polls, measure how people feel about something with the so-called "sliders", conduct quizzes, and more. And guess what – you can tag products there too. If you have more than 10 thousand followers you can also include swipeable links in your Stories – 15% – 25% of people swipe up on a link in branded Stories.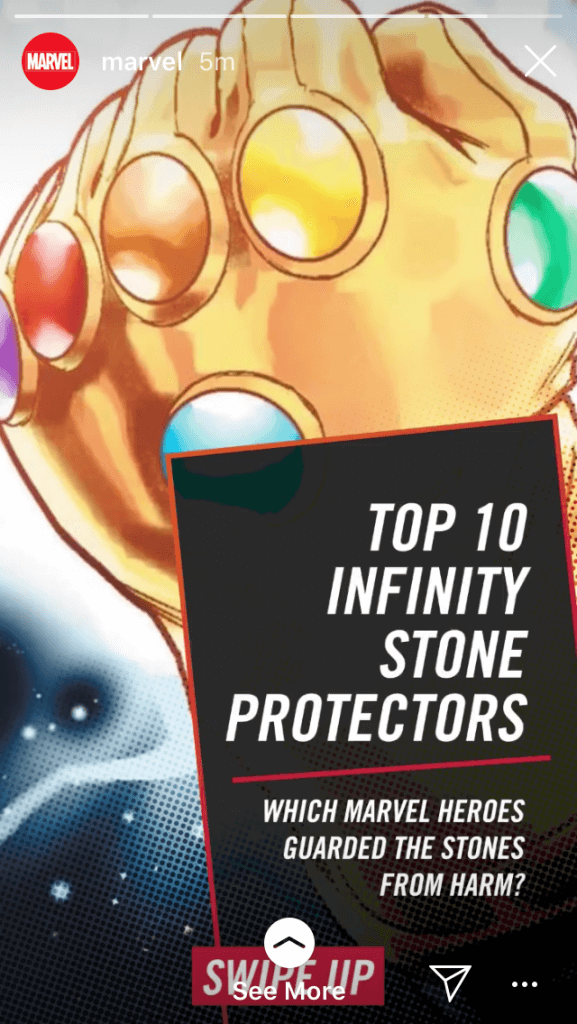 Instagram Stories are also a great place to promote UGC. The fastest way to do that is to repost the Stories in which you were tagged with just one click – Add post to your Story (once you enter a conversation with a person who tagged you). Now, it's easy to miss out on those notifications by having direct messages turned off. Make sure you go to settings -> notifications -> direct messages and enable everything.
Use niche hashtags
Using specific, niche hashtags will help you build a community around your brand and potentially drive tons of traffic to your account. You may be wondering why not use big words, like #product or #shopping. Well, such hashtags have tens of millions of posts with them and it's almost impossible to rank high inside the hashtag browser. Smaller hashtags (and I'm talking about those with at least 20 thousand posts) rank easier and let people find you through that browser. You may not be using it, but believe me – more and more people are. I myself increased organic traffic to my account by 20 times, simply by picking the right hashtags.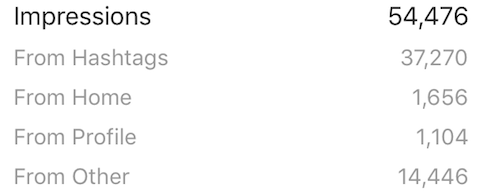 You can also use tools that suggest the best tags, like Ritetag. Remember not to put too many hashtags, 30 is the maximum, and many people claim that 28 is the best solution. Also, placing hashtags as a comment right after posting will make it more aesthetic and won't by any chance decrease their performance.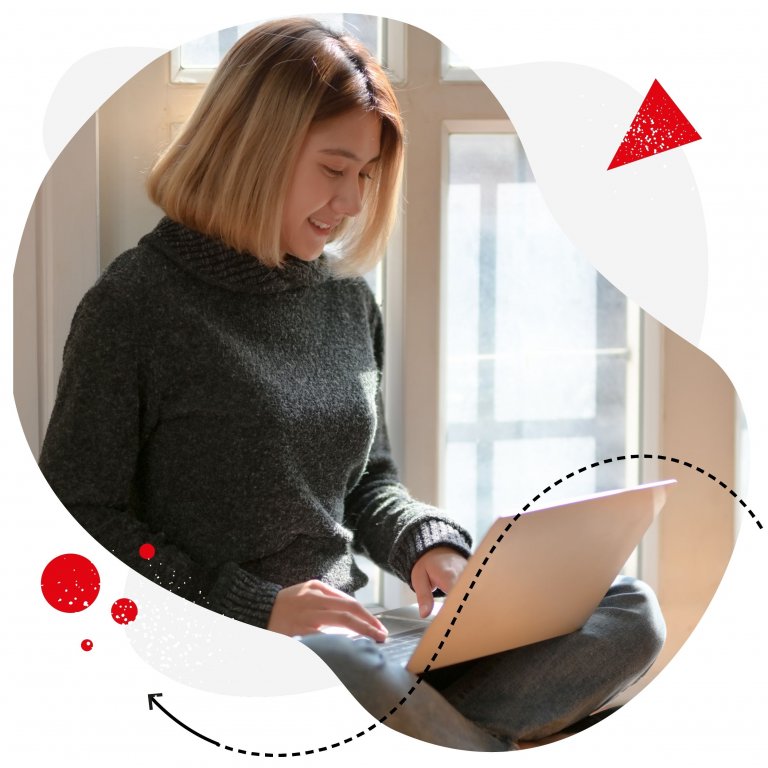 Instagram marketing made easier
Post scheduling, social inbox, automatic reporting, automatic moderation, and more. Try it for free:
Try NapoleonCat free for 14 days. No credit card required.
Curious of more Instagram strategies? Check out our other articles: