Legend has it that behind every piece of social media content there is a story to be shared with the rest of the world. A good caption can surely boost both your engagement rate and reach. But how do you come up with one?
Well, we're here to give you ready-to-go ideas for your Instagram caption.
What is an Instagram caption?
It's the text you publish under your Instagram photos or videos. On Instagram, captions have a limit of 2200 characters, which is more than enough. Your captions can be short, long, funny, dark, whatever you desire. The stage is all yours.
Why are good Instagram captions so important?
Try to look at captions as additional room for improving your content. A clever Instagram content description will get you more likes, comments, shares, etc.
How long should your caption be?
It's all up to you. However, longer captions tend to attract a more engaged audience and can help you build a more tight-knit fanbase. But those take time to create, and short inscriptions can also increase engagement.
Should you place hashtags inside your caption?
This is an ever-perplexing question we get asked very often. The answer is: it doesn't matter where you put your hashtags. They can be placed within the caption or right below it, as a comment. It doesn't affect your hashtag performance, as long as you add that comment right after you publish your Instagram content. To find out more about hashtags strategies, check out this article.
Use tagging!
A clever way to increase your reach on Instagram is to tag other accounts, both within the caption and in the content itself. This way you will maximize the chance of getting your post reshared from those that you tagged.
Examples of great Instagram captions
We're not going to tell you what you should post to Instagram – that's entirely up to your creativity and your strategic direction. But a little bit of inspiration can always come in handy.
Here are some Instagram captions you can turn to if you're not sure what to write under your next update.
Funny Instagram captions
People say nothing is impossible, but I do nothing every day.
If you think nothing is impossible, try slamming a revolving door.
I finally realized that people are prisoners of their phones… that's why it's called a "cell" phone.
There are a 100 billions nerves in the human body, and there are people who have the ability to irritate all of them.
Your secrets are safe with me… I wasn't even listening.
You never realize what you have until it's gone. Toilet paper is a good example.
I don't think inside the box and I don't think outside the box… I don't even know where the box is.
Be careful when you follow the masses. Sometimes the M is silent.
I would like to thank my arms for always being by my side, my legs for always supporting me, and my fingers because I can always count on them.
It may look like I'm doing nothing, but in my head, I'm quite busy.
When people tell me "You're going to regret that in the morning," I sleep in until noon because I'm a problem solver.
Doing nothing is hard, you never know when you're done.
You can't run through a campground. You can only "ran," because it's past tents.
Dear autocorrect, that's not what I was trying to say. I'm getting tired of your shirt.
Out of my mind! Back in five minutes.
To make time fly, throw your watch out the window.
I don't like violence but I don't mind if I get hit by luck.
People say "go big or go home" like going home is a bad thing. Heck yeah I want to go home, and I'll have a nap when I get there.
He who laughs last didn't get it.
It sure is strange that after Tuesday the rest of the week spells WTF.
Yes, I know there is a real special place in Hell for me. It is called a throne.
I eat cake because it's somebody's birthday somewhere.
My friend thinks he's smart. He said onions are the only food that make you cry. So I threw a coconut at his face.
I never make the same mistake twice. I make it like five or six times, you know, just to be sure.
Yesterday I really wanted tacos. Now I'm eating tacos. Follow your dreams.
I'm sorry, I don't take orders. I barely take suggestions.
"Never put off till tomorrow what may be done the day after tomorrow just as well." ― Mark Twain
"A day without sunshine is like, you know, night." ― Steve Martin
"Some people never go crazy. What truly horrible lives they must lead." ― Charles Bukowski
"The reason I talk to myself is because I'm the only one whose answers I accept." ― George Carlin
"I am free of all prejudice. I hate everyone equally. " ― W.C. Fields
"Two wrongs don't make a right, but they make a good excuse." ― Thomas Szasz
"I generally avoid temptation unless I can't resist it." ― Mae West
"If I'm not complaining, I'm not having a good time, hah hah!" ― Martin Scorsese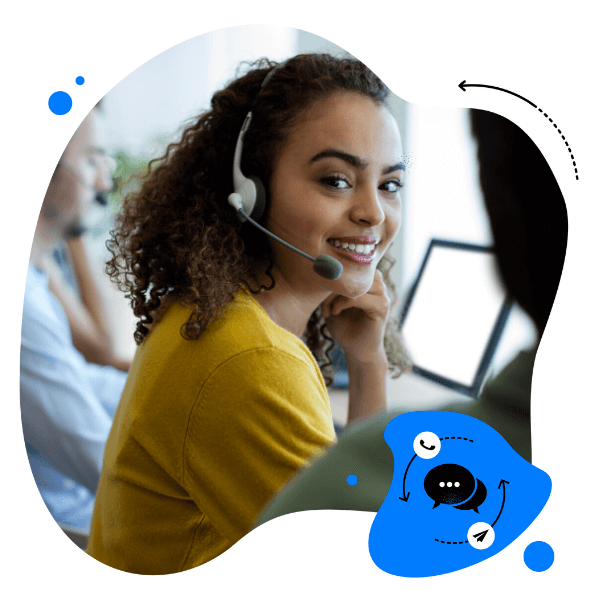 Social media management
Manage unlimited Facebook, Instagram, Twitter and LinkedIn pages in a single inbox. Track competitors and improve performance using simple dashboards.
Try NapoleonCat free for 14 days. No credit card required.
Selfie quotes/Instagram captions for selfies
Many have an idea of me. Few get the picture.
But first, let me take a selfie.
Always classy, never trashy, and a little bit sassy.
Life isn't perfect, but my hair/makeup/outfit/etc is!
Text me back or I'll find you
You don't need a king to be a queen.
New hair, who dis?
Less perfection, more authenticity.
"Beauty begins the moment you decide to be yourself." – Coco Chanel
"We are all a mess, but it's how we keep it together that makes us beautiful." – J. Iron Word
I was born to stand out.
Confidence Level: Selfie with no Filter.
In a world full of trends, I want to remain a classic.
Less Perfection, more Authenticity.
Hating me doesn't make you look better.
Travel quotes
"Not all those who wander are lost." ― J.R.R. Tolkien, The Fellowship of the Ring
"The world is a book and those who do not travel read only one page." ― St. Augustine
"Why do you go away? So that you can come back. So that you can see the place you came from with new eyes and extra colors. And the people there see you differently, too. Coming back to where you started is not the same as never leaving." ― Terry Pratchett, A Hat Full of Sky
"The journey of a thousand miles begins with a single step." ― Lao Tzu
"A good traveler has no fixed plans and is not intent on arriving." ― Lao Tzu
"The real voyage of discovery consists not in seeking new landscapes, but in having new eyes." ― Marcel Proust
"Travel brings power and love back into your life." ― Rumi Jalalud-Din
"We travel, some of us forever, to seek other states, other lives, other souls." ― anaïs nin
"To travel is to live." ― Hans Christian Andersen
"One's destination is never a place, but a new way of seeing things." ― Henry Miller
"There are no foreign lands. It is the traveler only who is foreign." ― Robert Louis Stevenson, The Silverado Squatters
"If you reject the food, ignore the customs, fear the religion, and avoid the people, you might better stay home." ― James A. Michener
Instagram captions for couples
You're my favorite flavor.
Everything's better when we do it together.
An adventure with you is never dull.
When I'm with you, time stands still.
These two parts make a better whole.
A heart in love is a happy heart.
That's okay, you don't have to give my heart back, you can keep it.
Sometimes only the thought of you can make me smile.
Thank you for being you.
Love is friendship, our love is best friendship.
There is an I in we.
Together is the best place you and I could be.
If we were in a store, we'd be sold as a set.
Falling in love with you was the best fall I ever took.
You love me at my worst, things can only get better from here.
I think I can be without you, then I think again.
Our love is no joke, it's fun, but not funny.
Paradise found.
The only time I stop talking is to kiss you.
They said we wouldn't work, but we did.
A good friend knows all your best stories, but a best friend has lived them with you.
Many people will walk in and out of your life, but only true friends leave footprints in your heart.
Friends are the family you choose
You can't blame gravity for falling in love.
Wise and universal captions for Instagram
"Understanding is the first step to acceptance, and only with acceptance can there be recovery." ― J.K. Rowling, Harry Potter and the Goblet of Fire
"Because you can't argue with all the fools in the world. It's easier to let them have their way, then trick them when they're not paying attention." ― Christopher Paolini
"To generalize is to be an idiot." ― William Blake
"The only freedom you truly have is in your mind, so use it." ― M.T. Dismuke
"You can't have a goal without determination, because without the determination the goal will die." ― Patrick L. Turner
"You only live once, but if you do it right, once is enough." ― Mae West
"In three words I can sum up everything I've learned about life: it goes on." ― Robert Frost
"To live is the rarest thing in the world. Most people exist, that is all." ― Oscar Wilde
"It is better to be hated for what you are than to be loved for what you are not." ― Andre Gide, Autumn Leaves
"There are only two ways to live your life. One is as though nothing is a miracle. The other is as though everything is a miracle." ― Albert Einstein
"Life is like riding a bicycle. To keep your balance, you must keep moving." ― Albert Einstein
"Life is what happens to us while we are making other plans." ― Allen Saunders
"Sometimes the questions are complicated and the answers are simple." ― Dr. Seuss
"Life isn't about finding yourself. Life is about creating yourself." ― George Bernard Shaw
"The fear of death follows from the fear of life. A man who lives fully is prepared to die at any time." ― Mark Twain
"The one you love and the one who loves you are never, ever the same person." ― Chuck Palahniuk, Invisible Monsters
"If you don't know where you're going, any road will take you there" ― George Harrison
"You cannot find peace by avoiding life." ― Michael Cunningham, The Hours
"Get busy living or get busy dying." ― Stephen King, Different Seasons
"Life is a book and there are a thousand pages I have not yet read." ― Cassandra Clare, Clockwork Princess
"A life spent making mistakes is not only more honorable, but more useful than a life spent doing nothing." ― George Bernard Shaw
"Life can only be understood backwards, but it must be lived forwards." ― Søren Kierkegaard
"Monsters are real, and ghosts are real too. They live inside us, and sometimes, they win." ― Stephen King
"Two possibilities exist: either we are alone in the Universe or we are not. Both are equally terrifying." ― Arthur C. Clarke
"Nobody realizes that some people expend tremendous energy merely to be normal." ― Albert Camus
"Remember: the time you feel lonely is the time you most need to be by yourself. Life's cruelest irony." ― Douglas Coupland, Shampoo Planet
"It may be unfair, but what happens in a few days, sometimes even a single day, can change the course of a whole lifetime…" ― Khaled Hosseini, The Kite Runner
"If you love somebody, let them go, for if they return, they were always yours. If they don't, they never were." ― Kahlil Gibran
"Tell the truth, or someone will tell it for you." ― Stephanie Klein, Straight Up and Dirty
"People aren't born good or bad. Maybe they're born with tendencies either way, but its the way you live your life that matters." ― Cassandra Clare, City of Glass
"The things you do for yourself are gone when you are gone, but the things you do for others remain as your legacy." ― Kalu Ndukwe Kalu
"Do I not destroy my enemies when I make them my friends?" ― Abraham Lincoln
"Don't be afraid of death; be afraid of an unlived life. You don't have to live forever, you just have to live." ― Natalie Babbitt, Tuck Everlasting
"The past has no power over the present moment." ― Eckhart Tolle
"Don't waste your time with explanations: people only hear what they want to hear." ― Paulo Coelho
"Life is a series of natural and spontaneous changes. Don't resist them; that only creates sorrow. Let reality be reality. Let things flow naturally forward in whatever way they like." ― Lao Tzu
"Wisdom comes from experience. Experience is often a result of lack of wisdom." ― Terry Pratchett
"Make improvements, not excuses. Seek respect, not attention." ― Roy T. Bennett, The Light in the Heart
"The trouble is if you don't spend your life yourself, other people spend it for you." ― Peter Shaffer, Five Finger Exercise
"No amount of regretting can change the past, and no amount of worrying can change the future." ― Roy T. Bennett, The Light in the Heart
"Believe in yourself. You are braver than you think, more talented than you know, and capable of more than you imagine." ― Roy T. Bennett, The Light in the Heart
There you have it, guys! Hopefully, this list will get you inspired to find the right words for your Instagram caption.
For more Instagram tips, check out our other articles: