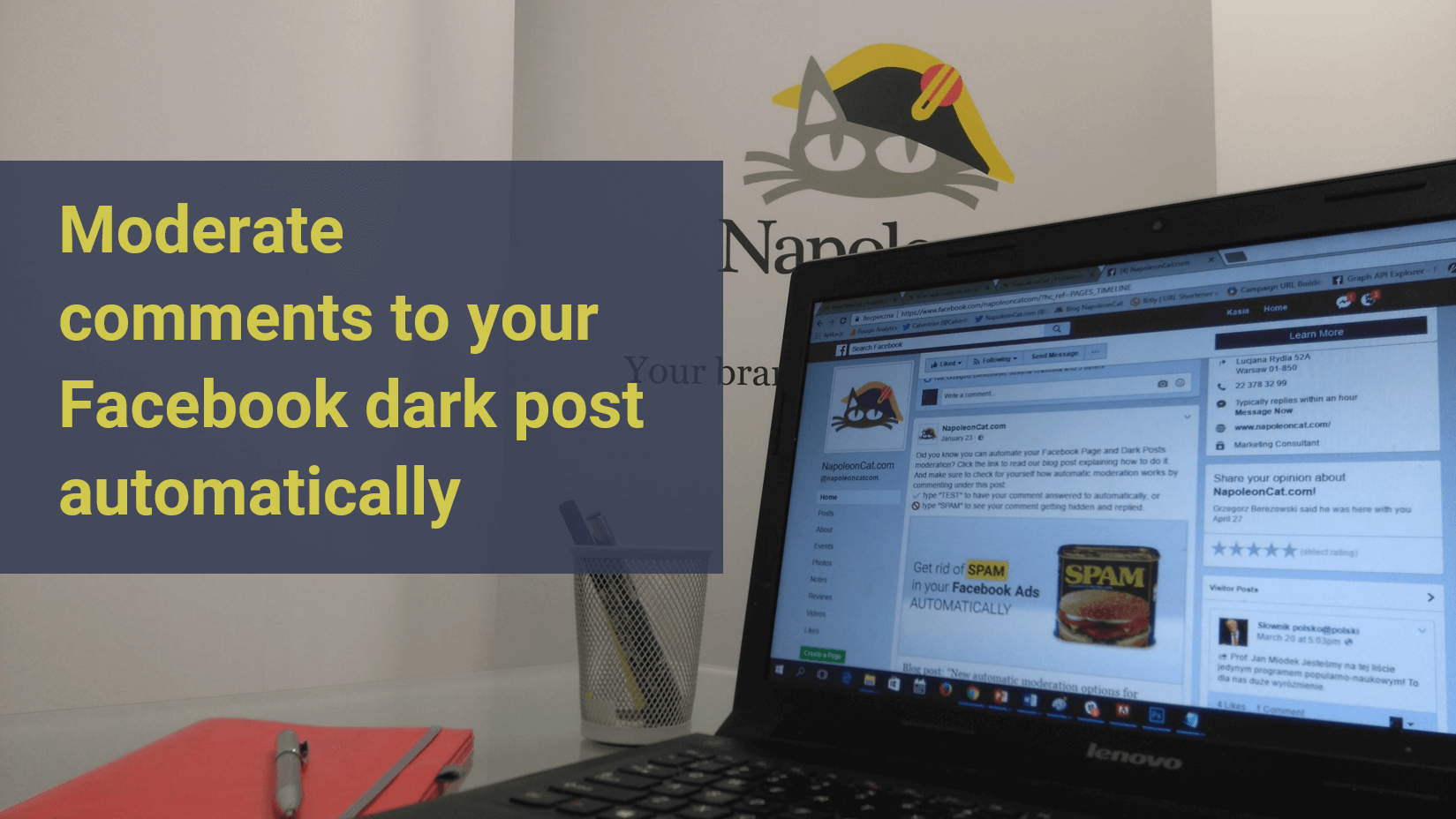 If you are a Facebook admin who moderates users' messages and responds to comments on your posts, you know that it's probably one of your most demanding and time consuming task. End even more so, if we take into consideration comments to your unpublished posts (aka "dark posts"). If you promote your content using dark posts, you should be ready for much more interactions. And you need to react to them as well. I'm pretty sure that you pay attention to all positive comments you get, as they're your potential opportunities (they could be published by your potential customer or business partner etc.). But what do you do with those negative or spammy ones? I hope you won't ignore them. If, however, you do, it can be a big mistake. Why?
Imagine you see a post which promotes the product you're looking for. It's just great! You want to click it but first you take a look at some comments to the post and notice many negative opinions. Do you still consider buying this product? Probably not as you've already seen bad reviews. It works the same for others. They won't click your promoted post and won't check your product or service if they see other users are not satisfied with it. You've just lost a potential customer and money spent on reaching him with the ad. That's why it's so important to manage your dark post comments. Otherwise they can simply damage your business.
Well, so you decide to moderate comments to your dark posts. But now you have to deal with even more spam, offensive or abusive comments, competitor mentions etc. Do you manage to moderate them manually, one by one? If you have a few or even over a dozen a day, then it's not a big problem. But what about tens or hundreds? Then, it's really much more effective to automate managing of comments. To do so, you can use auto moderation rules in NapoleonCat's Inbox. This feature can automatically detect keywords or specific type of content (like posts with links, pictures or videos) and act to it according the way you want! Thanks to this you can easily deal with complaints, trolls or negative reviews. And it works for dark post comments as well. You can choose to hide comments to your dark posts based on any trigger, such as keywords or content type:

How to use automatic moderation rules to hide negative comments to your dark posts?
Go to "Project settings" (from the left-hand side menu), then "Auto moderation" (navigation panel at the top) and set up your new moderation rules. You can define all the negative keywords that NapoleonCat should detect (all comments containing any of those keywords will be hidden – if you choose to hide them).

You can also schedule when your rule will work. And, as for any other automatic moderation rule in NapoleonCat, you can choose to be notified on your email when a negative comment will be published to your dark post.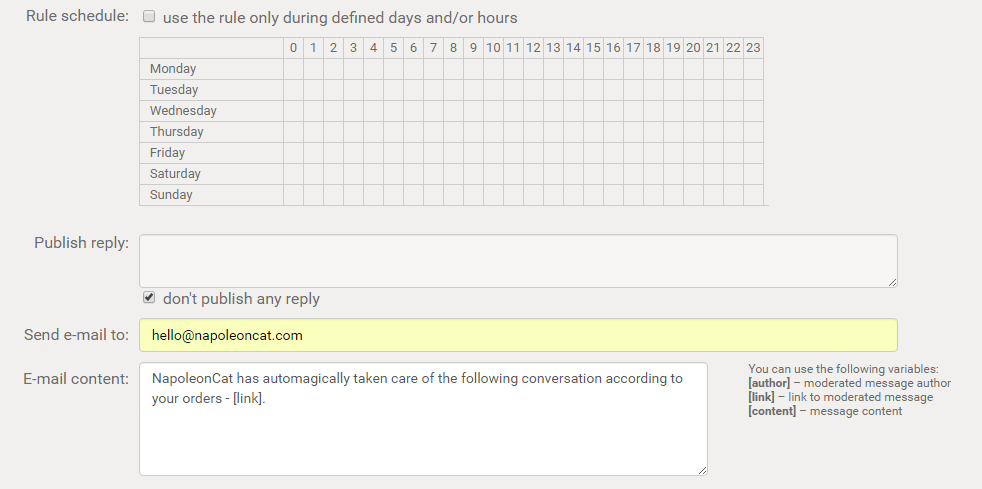 Hidden comments will be automatically moved to the "Hidden" tab of your NapoleonCat Inbox. You can access them later to review, respond individually to the author or even unhide the message.

You can also choose to delete dark posts comments with a keyword predefined by you (or all those with links etc.). If you decide so, then you just need to tick "Delete" when setting the automatic moderation rule.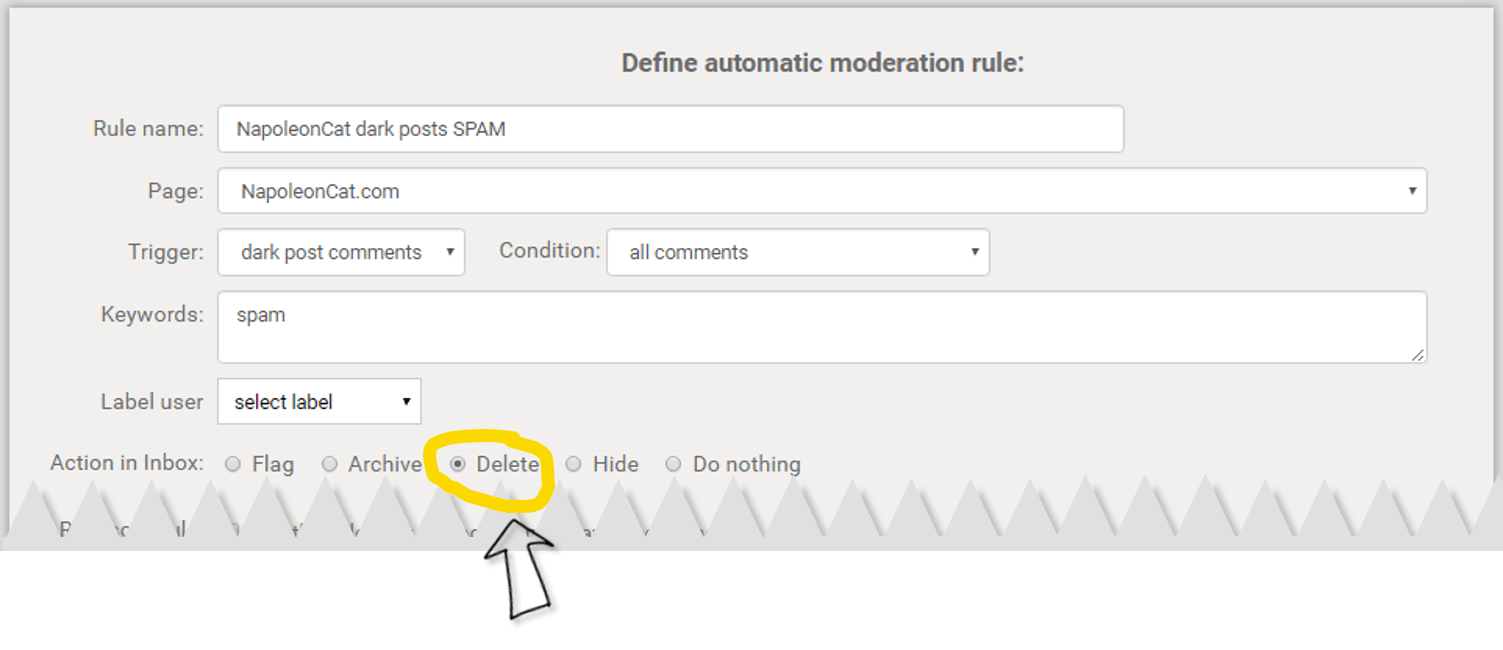 Those comments will be automatically moved to the "Deleted" tab in your Inbox. And again – you can back to them any time to look through them.

Another addition are moderation rules triggered by user label assigned by NapoleonCat moderators. So, if you've already defined your trolls or users who publish spammy links to your posts, you can set a rule that will work only for them. You need to tag the user only once and the next time this person comments your dark post, it will be automatically handled (deleted, hidden, forwarded to your email, responded with your predefined reply.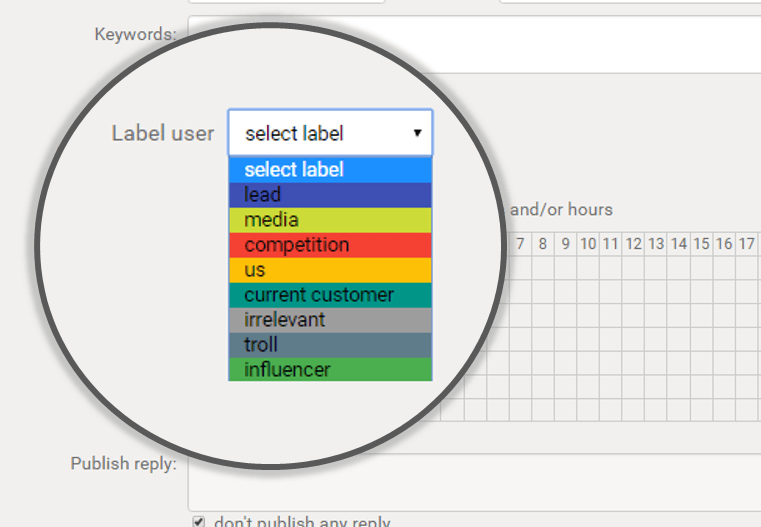 I'm sure that this is really important and helpful feature for all those using dark posts as ads. If you want to check how it works and see that it can extremely improve your work, start a free trial of NapoleonCat and set the auto moderation rules to your own ads.