If you use paid ads on Facebook in your marketing strategy, you know that not only you need to monitor every single comment but also moderate them. In other words – you should not only listen to your customers but also make them sure that you are always listening. That means you need to react, answer their questions, reply to their suggestions, and engage in discussions. And you need to do it quickly, as response time is one of the key drivers of your customer satisfaction. That can be a challenge as your ads may get much more engagement than organic posts. Here is where non-generic automation comes with the help.
According to the PwC Global Consumer Insights survey, social networks are the most influential when finding inspiration for purchases.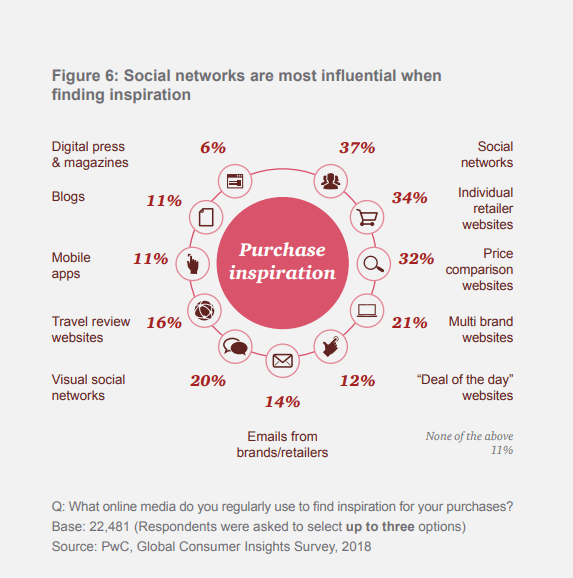 Moreover, more and more people use social media as a great source of opinions, reviews and recommendations concerning products and services. Most likely you pay attention to all the positive ones, which is great. But the question is – what do you do with all those negative or spammy comments? Hopefully you don't ignore them. However, if for some reasons you do, it can be a big mistake.
Just think about what you do when you're using social media for finding a product you want to buy. Imagine that you see an ad for this product. Even if it looks great on pictures or on videos and it has a good description, do you buy this product right away or maybe you read some of the comments and opinions added by others first?
Most of the users start from checking others' opinions. If they see many negative comments, they start to look for the product elsewhere. That's why it's so important to monitor comments under your Facebook ads as well as moderate them. Without doing that, not only can you lose money invested in your Facebook campaign, but also your potential customers.
If your campaign works great and you get really high engagement under your ads, do you manage to respond all the comments manually? One by one? Even if you have hundreds of them? And what if you are offline and can't monitor nor moderate the comments? And you know that current consumers are more and more demanding and expect really quick responses. It's really much more effective to automate your Facebook campaign moderation in that case. If you can answer comments under your campaign posts quickly, not only you are driving more engagement for your campaign, but also showing that you are responsive and helpful. Moreover, this way you provide information that can be useful for those reading the comment thread.
Do you know that you can do it really easily with NapoleonCat's Automoderation Rules? This feature can automatically detect keywords or specific type of content (for example comments with links) and react to it the way you want! Auto replies can easily deal with complaints or negative opinions, or even hide inappropriate comments from trolls or your competitors.
You can also define a trigger based on more specific rules. You can set a rule that will work for all dark post comments (further limited by a chosen condition), top level comments or only darkpost sub-comments. You can make your automatic replies on Facebook more relevant to your customers' questions and actually deal with their issues in real time.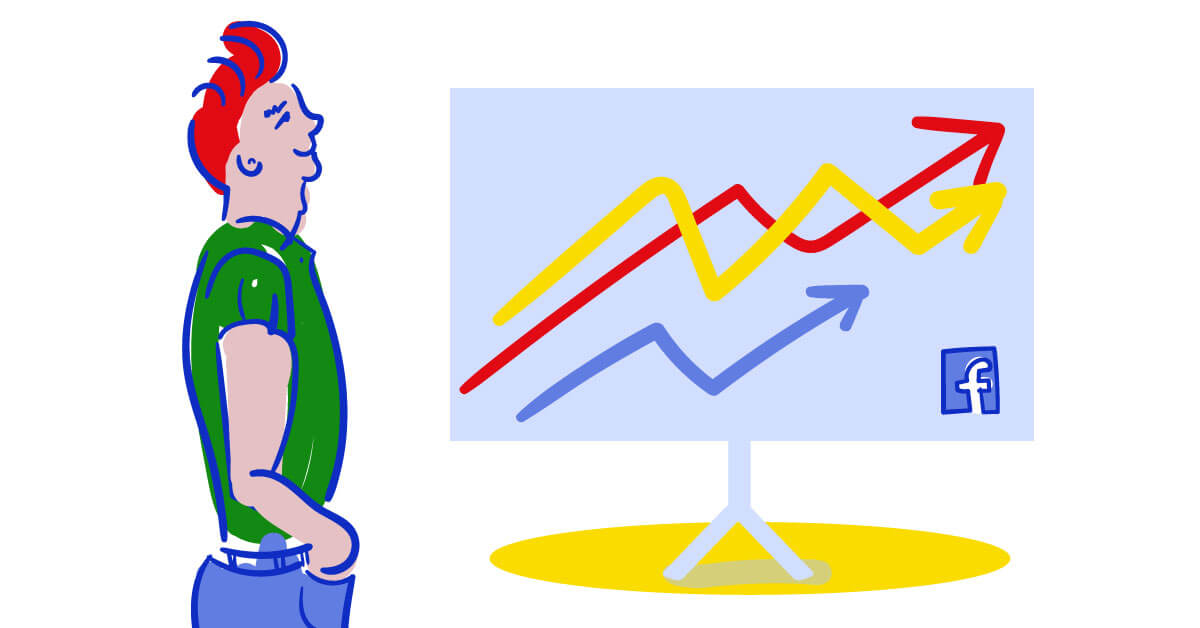 Social customer care
Deliver timely responses to customers on social media. Manage unlimited Facebook, Instagram, Twitter and LinkedIn pages in a single inbox.
Try NapoleonCat free for 14 days. No credit card required.
How to set automatic moderation rules to hide negative comments to your dark posts?
Go to the Inbox section and click Automoderation link in the top right corner. A pop-up window will open. Here you can create your specific rule by clicking Add new rule button.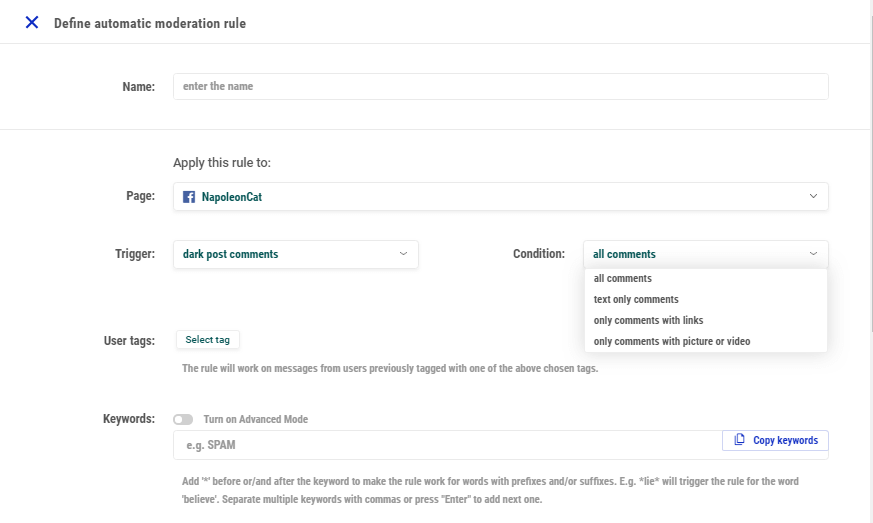 Just go through all the settings. Name your rule, choose the Facebook page for which you want it to work. Then define a trigger and a condition. If you want your rule to work for specific users only, you can select a user tag. User tags can be defined in the Project Settings and are applied manually in the Inbox by moderators. Once a user is tagged, any of his/her future messages will be marked with this tag. As an example, you can tag your competitors or trolls and choose to automatically hide their comments.
If you know what customers are likely to ask or can predict the words used in the expected pre-purchase questions, you can set up a moderation rule to define specific replies so that they address specific words or phrases. This way you can reduce your potential customers' decision time. You can also redirect Facebook users to a relevant article on your blog or website or provide them with more accurate information that will answer their query in real time.
You can also schedule your rule to work during certain days and hours. To do so, check the Rule schedule box and mark the time slots to activate the rule. If it's marked grey then that means active time for your rule.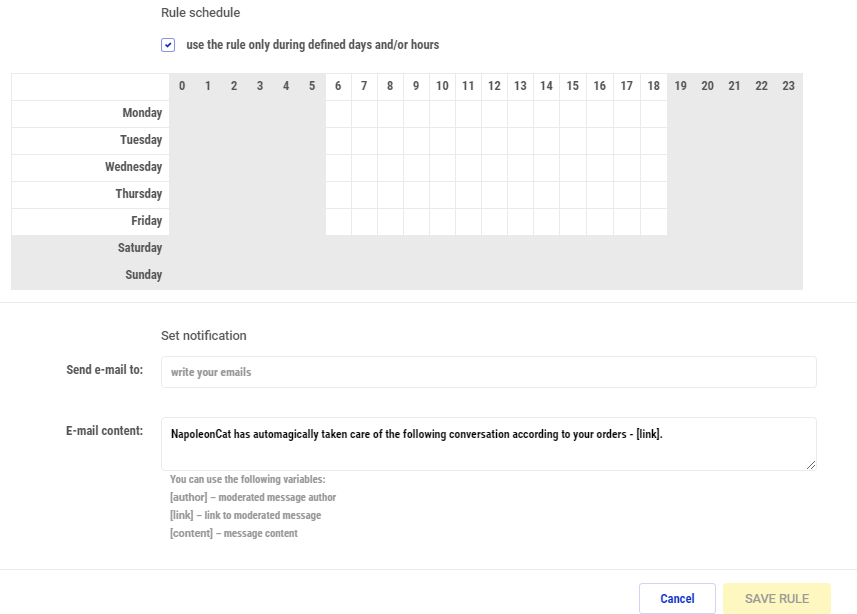 Moreover, you can automate your moderation process by setting up automatic email notifications to the people who should help in dealing with specific customers' queries.
Of course, automated moderation won't replace real human interactions. But it will help you to provide customers with fast response times and a positive experience as people are more inclined to stay if they're quickly taken care of. Moreover, it will help you filter those queries that need individual approach and more attention.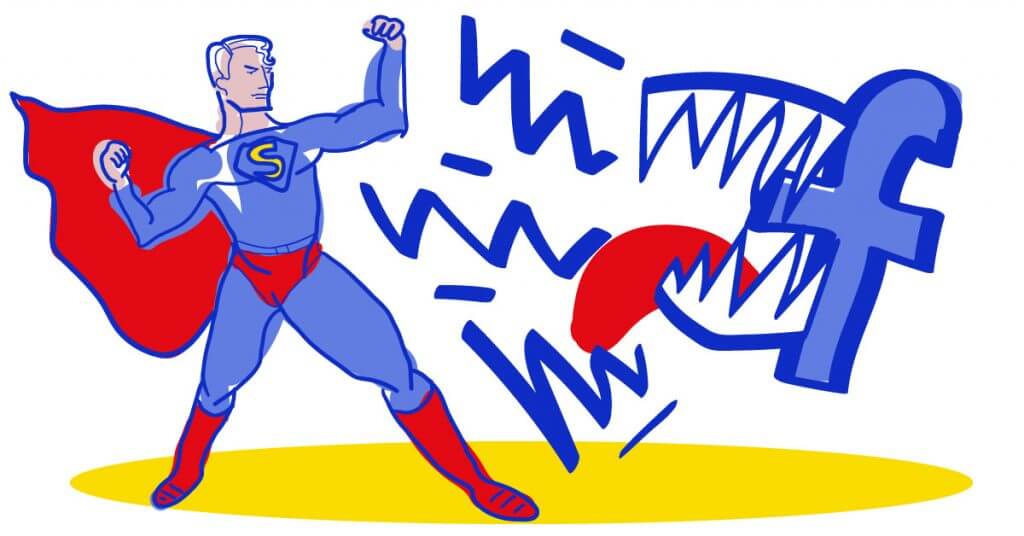 Need a tool to help protect your Facebook page from negative comments?