Good reviews, bad reviews, fake reviews – all of them matter when you're executing an effective social media strategy. Embracing opinions about your business that people leave online can go a long way. Here's why.
One might think that putting effort into managing Facebook and/or Twitter accounts is enough to stay on top of the social media game. And, to an extent, that might even be true. But in the multi-platform online ecosystem, overlooking other opportunities to connect with your fans, followers, and customers could simply be bad for business.
Remember when back in the day you would ask your family or friends where to go on a date, fix your car, or get a decent cappuccino? An updated, digital version of this mechanism still works, probably better than ever – the online community is a gold mine when it comes to expressing their opinions.
But still, why should you care?
Understand the power of Google Reviews
For starters, consider the benefits of the online reviews people leave – there's quite a few. On one side, they can significantly boost your presence in Google's local search and otherwise improve your SEO. On the other, to state the obvious, as a business owner, it's likely you want that positive buzz around what you do.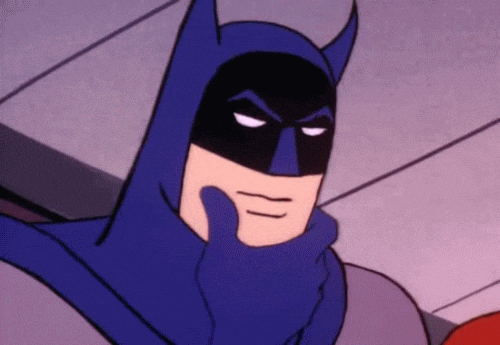 When Google My Business was launched, local vendors got the chance to improve their online visibility by simply providing amazing service and gaining some real community love. And the system is pretty nifty – the more reviews and ratings you get, the better your visibility.
Like it or not, we all know it works. Imagine finding yourself in a city you've never been to before and craving a proper slice. There are options, probably loads of them. You could go to the nearest pizza shop, but you really don't want to slip on this. So what do you do?
That's right, you Google it.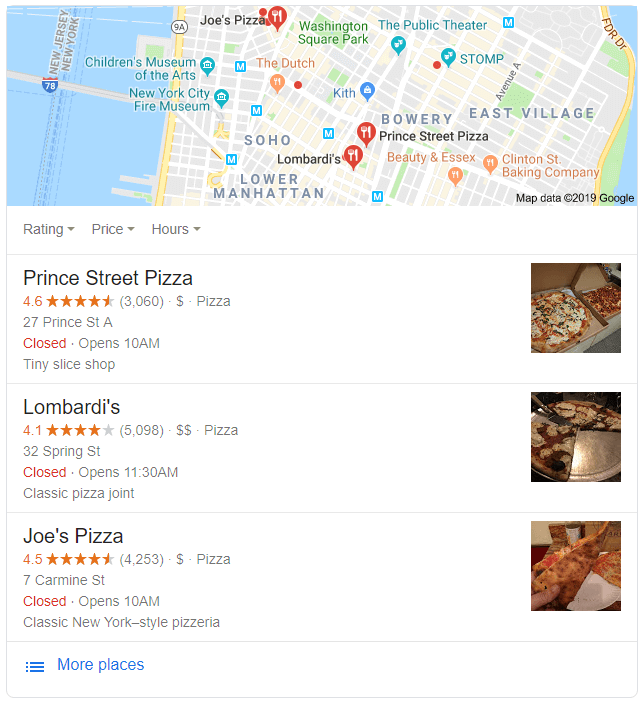 This shows the route from customers' needs to actual revenue. There is, of course, a bit more to the process. You'll need to account for steep competition and put some time into optimizing your online presence. One thing is certain, though – a strong position in Google's search results can improve your bottom line.
So, how should you go about it?
Encourage customers to review your business
In order to get started with Google Reviews, you will need to create a Google My Business account. For the purpose of this article, let's assume you already have one. Now the question is: how do you get reviews? Since reviews and ratings can help in terms of online visibility, your exposure without them might be fairly poor.


But how do you get your first reviews? If you provide excellent service to your customers, quite frankly, all you need to do is ask. Believe me or not, but once the process starts, you'll start getting momentum. Once ratings start coming in, you'll probably get more and more recognition.
In a perfect world, each and every customer would be absolutely ecstatic about the quality of your product and service. Sadly, this is not always the case – people have their preferences and some might not love whatever you have going on. And that's fine. Less than great reviews are always something to consider, but nothing to panic about. Especially that Google reviews have a very basic, but essential feature – they allow human moderation.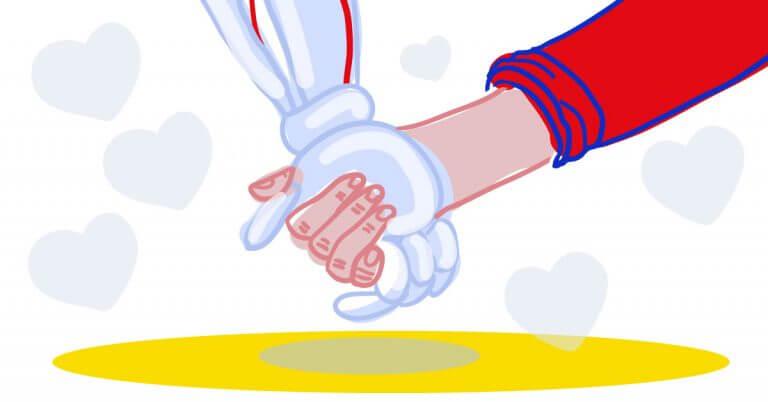 Social customer care
Deliver timely responses to customers in social media. Manage unlimited Facebook, Instagram, Twitter, Google My Business, and LinkedIn pages in a single inbox.
Try NapoleonCat free for 14 days. No credit card required.
Think about it as a question and answer situation. Google reviews allow you to respond, acknowledge, and basically humanize the entire experience. And the beauty of it is that there's no technical possibility for starting a prolonged conversation thread. It's simple – review and answer, that's it! The author, however, is still able to edit their rating, so if you get some harsh critique, your reaction might show you in bright light, if you play it right.
Learn to love negative reviews
What I'm saying is, as crazy as it sounds, you can benefit from negative reviews. But this requires a bit of flex. While it's perfectly natural you want to keep a spotless reputation confirmed by 5-star ratings across the board, it's virtually impossible to have all customers (and reviewers) completely happy. With a few smart moves (which include keeping your cool) you can address the unsatisfied and turn the situation around.
The first thing you want to do is recognize the actual negative review. The one that contains a relevant opinion and expresses feelings related to a customer's experience. Something sincere that you can respond to.
Unfortunately, when dealing with negative reviews online, you also have to take into account trolls, haters, and fraudulent reviews. The bottom line is – don't panic. One might get upset and feel a strong urge to lash out after receiving a review that might be not exactly fair or pleasing. But think about it this way – overall, this might be a great opportunity to show the community that you really care, and to express your concern, showing that customers are always top of mind for you.
Reaching out to customers by replying to reviews (good and bad) can be a strong addition to your online image. It's not only a way to protect your brand, but it can also be a very direct and human bit of your marketing, customer service, and social media strategy. And don't worry – no need to reinvent the wheel when it comes to dealing with reviews. We put together a list of universal guidelines to help you out.
Follow industry best practices
Don't ignore reviews. Ever.
Good or bad, someone took their time to express their opinion about your business. The good ones obviously help you, the bad ones need some genuine care.
Try to reply within 24 hours
Again, someone took time out of their day to share their thoughts with you. Don't leave them hanging for too long, plain and simple.
Keep it concise
Replying to reviews is not exactly the place to publish an essay.
Keep your answers high level and brief, yet meaningful, but if you're dealing with an unhappy customer, make sure to address all their concerns.

says Felesia Wilson from Authority.org
Acknowledge your customers' opinions, even if you disagree
Again, it's about keeping your cool. Regardless of what kind of service you provide, some people might have – valid or not – need to complain. Take it as it is and try to make the best of it.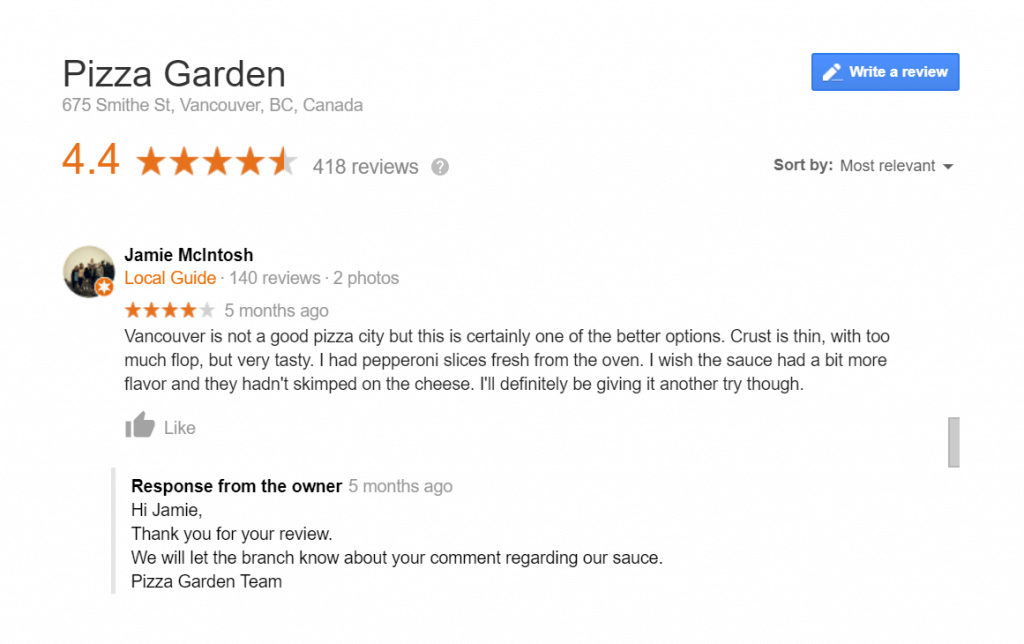 Apologize if need be
This is clearly a tip for bad reviews. Apologize where appropriate, kill them with kindness and…
Offer a fix to the situation
Saying sorry is one thing, but sometimes it does not really cut it. Offer a solution, refund or other compensation depending on the context.
Hold on to whatever you promise
Because posting stuff online is the easy bit. Holding on to your word is what actually makes the difference.
Again, KEEP YOUR COOL
Getting a bad review is bad enough. People will see it. Don't go deeper in with sparking a conflict. Wildfires are dangerous and you really don't want to trigger them.
There is one other solution, but let's label it as a last resort. You can delete, dispute and flag certain reviews, which isn't really something you want to get used to. Save that for the borderline cases and reviews that are clearly fake.
Think about it this way – getting a few ratings other than 5 stars will look pretty natural and credible for the common eye. Again, bad ratings are not all bad if you deal with them in a clever way.
Optimize the process of review moderation
Now that you know why and how you should answer Google Reviews, you're pretty much set up for success. But what if you have more than one GMB account to manage and you're worried some reviews might slip under your radar?
Managing reviews for multiple accounts manually is not only time consuming – quite frankly, hopping between different locations might leave space for mistakes. This is where third-party tools come in handy.
NapoleonCat allows you to link multiple profiles and accounts – and manage them all from a single Inbox module. What's cool about it is that you can't get lost and mix up reviews. You'll be able to easily filter different profiles and respond to your reviews with no effort at all. This goes even further – if you're having more people managing your social media, you can assign roles or create dedicated projects with different team members involved, which allows you to easily keep track of what's getting done.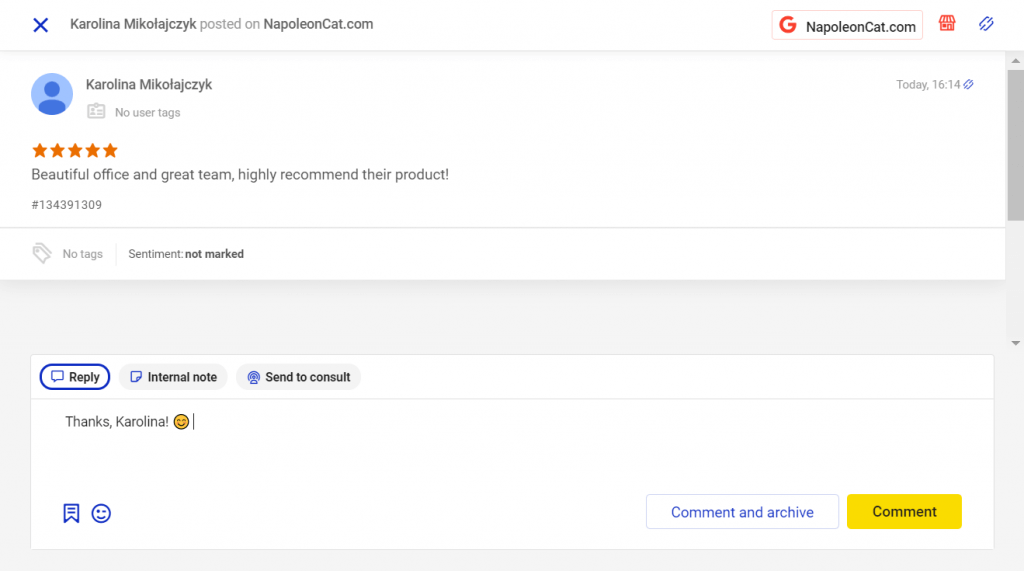 Convinced? Start your free, 14-day trial and test it out yourself HERE.