Ah, negative reviews. Nobody likes them, (almost) everybody gets them. Here's how to get on top of them and what to do to minimize the damage to your brand.
But first, let's get one thing straight.
Nobody's immune to negative reviews
First of all, even if you have excellent customer service and a great product, you might still get a negative review every now and again.
Your server might have had a bad day. Your product might have been flawed. The delivery guy might have lost the package, affecting the entire customer experience with your brand. Your restaurant or coffee shop might have simply been something else than the customer expected, and that could be enough.
I could include an entire list of reasons, but you get my point.
So, if they're pretty much inevitable, instead of dreading negative reviews, have a plan for when they do come.
How are you going to respond?

What are you going to do?

Are you open to feedback? (Hint: You better be.)
So, before you get defensive or decide to delete a comment (which, by the way, is usually not the smartest thing to do, and not always possible anyway), figure out things like:
Where did that review come from?
Is there a lesson to take away here? Maybe you can talk to your team. Maybe you should actually improve your product or service.
Is it a genuine review, or maybe it's a prank/revenge/your competitors trying to hurt you? (Not that doing any of these is acceptable, but again, these things happen, and your online reputation management team should be ready for it.)
Then, have a detailed plan for what to do next.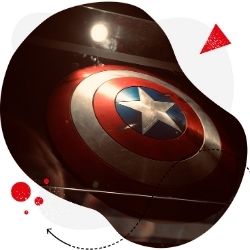 Protect your social media from offensive comments and SPAM
Automatically hide or delete comments containing spam under your organic posts and ads. Try it for free:
Try NapoleonCat free for 14 days. No credit card required.
Think of negative reviews as an opportunity
(Think it sounds crazy? Believe me, it's not.)
Given that they're not pranks or revenge reviews (meaning, they're genuine bad experiences your customers had), being mindful of them and – most of all – responding can actually help you enhance your brand's positive image.
You can apologize, you can offer to make up for a bad experience, improve a product as a result, and – most of all – make your customer feel listened to. Possibly one of the best things a brand can do for its customers. And not only a way to prevent losing a customer – oftentimes, a well-handled bad experience can actually get you more customers through word of mouth.
[story time]
Back when I used to work as a social media manager (I don't do that anymore, but kudos to all you social media folks out there), I saw it happen dozens of times.
People upset (understandably) because they couldn't access the service. People upset (not always understandably, though) because they didn't get a refund. People upset because they were just the "difficult customer" type. (You probably know a few.) The latter, by the way, is usually really keen to go on social media and stir things up.
But most of the time, listening and responding to them really did it for them. Even if the issue couldn't be fixed 100% of the time, the sole act of showing them you care really calmed things down. (I'll skip the extreme examples for now.) More often than not – especially with a bigger issue that sparked many negative comments at once, they actually expressed their satisfaction with how things were handled. Expressed in public, may I add.
And there you have it – a positive review happening as a result of how you managed a negative review. (Yes, you can totally do it.)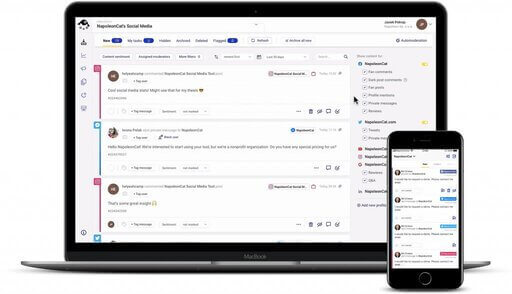 Manage all comments and messages from one view
Use NapoleonCat to manage all of your comments, messages, reviews, etc. – all from one simple dashboard. Try it for free:
Try NapoleonCat free for 14 days. No credit card required.
But as I said, to get there, you need a plan. Here's what it might look like:
Monitor social media for negative reviews
Using social media management tools like the Social Inbox, you can get all your comments and reviews in one dashboard, including your Google reviews. Yes, there are Google My Business software tools to help with review management – super handy, especially when you get many reviews and have multiple locations on Google Maps.
That way, you won't miss anything that people send your way on your social media channels. And to catch reviews outside of your social media accounts, like, for example, on review sites, use social listening software.
(More details on monitoring your social media coming up later in this post.)
Respond to the negative reviews (and the positive ones)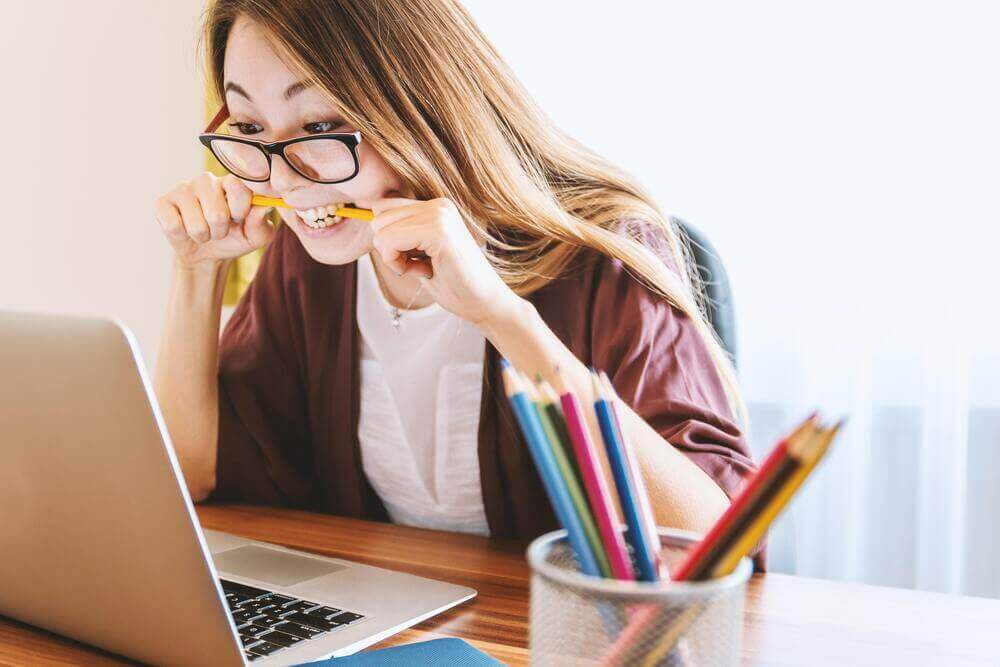 Never leave a negative review unanswered. If you get upset or struggle to handle difficult customers, take a few moments for the initial emotion to subside. It's understandable that you might feel upset – but that won't get you anywhere and can only make things worse.
Instead, figure out what the customer wants and how (and if at all) you can help. If you have a customer service team, you can also delegate individual comments and reviews for the team members to handle (and with NapoleonCat, you can even do that automatically, which will definitely help with a smooth workflow.)
Accept feedback
Usually, a negative review is a sign that there are things you need to improve. Maybe that dish you thought was excellent is not what people expect. Maybe you attract the wrong crowd and should rethink your marketing strategies. Maybe you need to hire more customer service people.
Or maybe, just this once, it's enough to say "sorry".
Own it, and deal with it.
Improve
Once you've accepted the feedback, find ways to implement it (to a reasonable extent, of course – not telling you to change your entire business strategy because of one unhappy customer. ;))
How to monitor reviews on social media
Let's take a closer look at the monitoring part – as you really need to nail down detecting negative reviews to be able to handle them well at all. Here's what helps:
Social media monitoring tools
Tools that listen to what people are saying around the Internet and on social media will help you find the reviews that are not addressed to your brand (i.e., the review doesn't appear on your social media profiles, and your brand is not tagged in it, meaning you're not notified when it gets published, and might never know it existed. Until it blows up.)
Set up social media monitoring for your brand name, product or service name, and any keywords that might help you detect reviews related to your brand. Social media monitoring tools will also typically help you decide the sentiment of the mentions, which is crucial for being able to quickly identify reviews that need your attention first.
Social media management tools
Tools like NapoleonCat's Social Inbox are indispensable if you want to react quickly to negative reviews while getting a lot of comments on social media in general, often across multiple social media platforms.
You get one dashboard where all of those comments end up, so you can quickly see, what's going on on each of your profiles, direct comment threads to different marketing and customer service team members to handle, all while being able to respond from one place.
Unlike many other social media management platforms, NaoleonCat tracks Google reviews as well, which can be a game changer for companies with multiple offline locations. It's easy to get lost in all the reviews (especially if you also have other places to monitor like booking systems, review sites, etc.), not to mention respond. And we've already established that responding is key, right? 🙂
You can, though, have all those reviews from the different locations collected in one dashboard, along with all your social media comments from TikTok, Facebook, Twitter, Instagram, LinkedIn, and YouTube.
For some companies and their team members, this might mean saving hours a week. Hours you can spend doing something you never have time for (not to mention, you are actually handling those reviews like a pro.)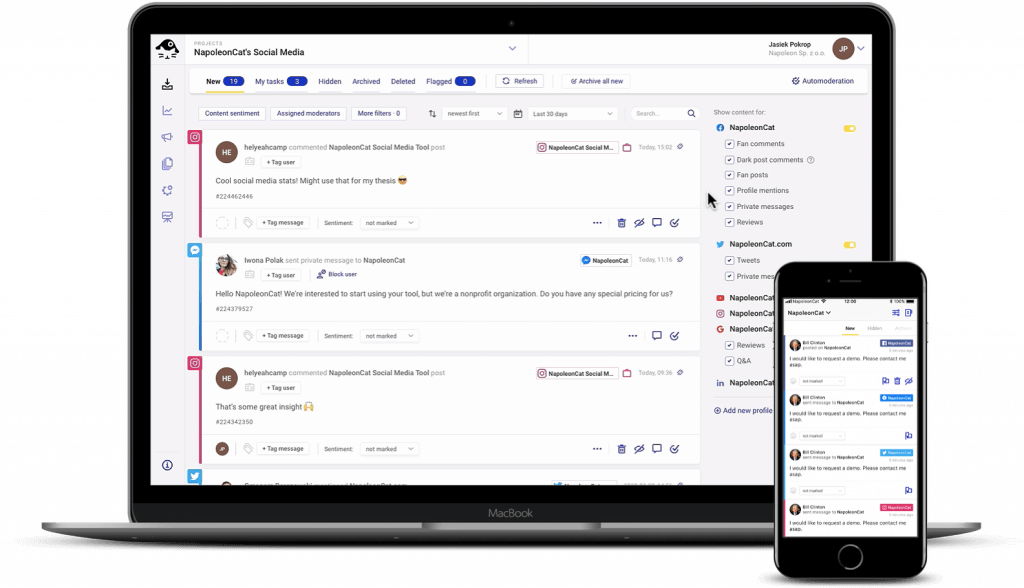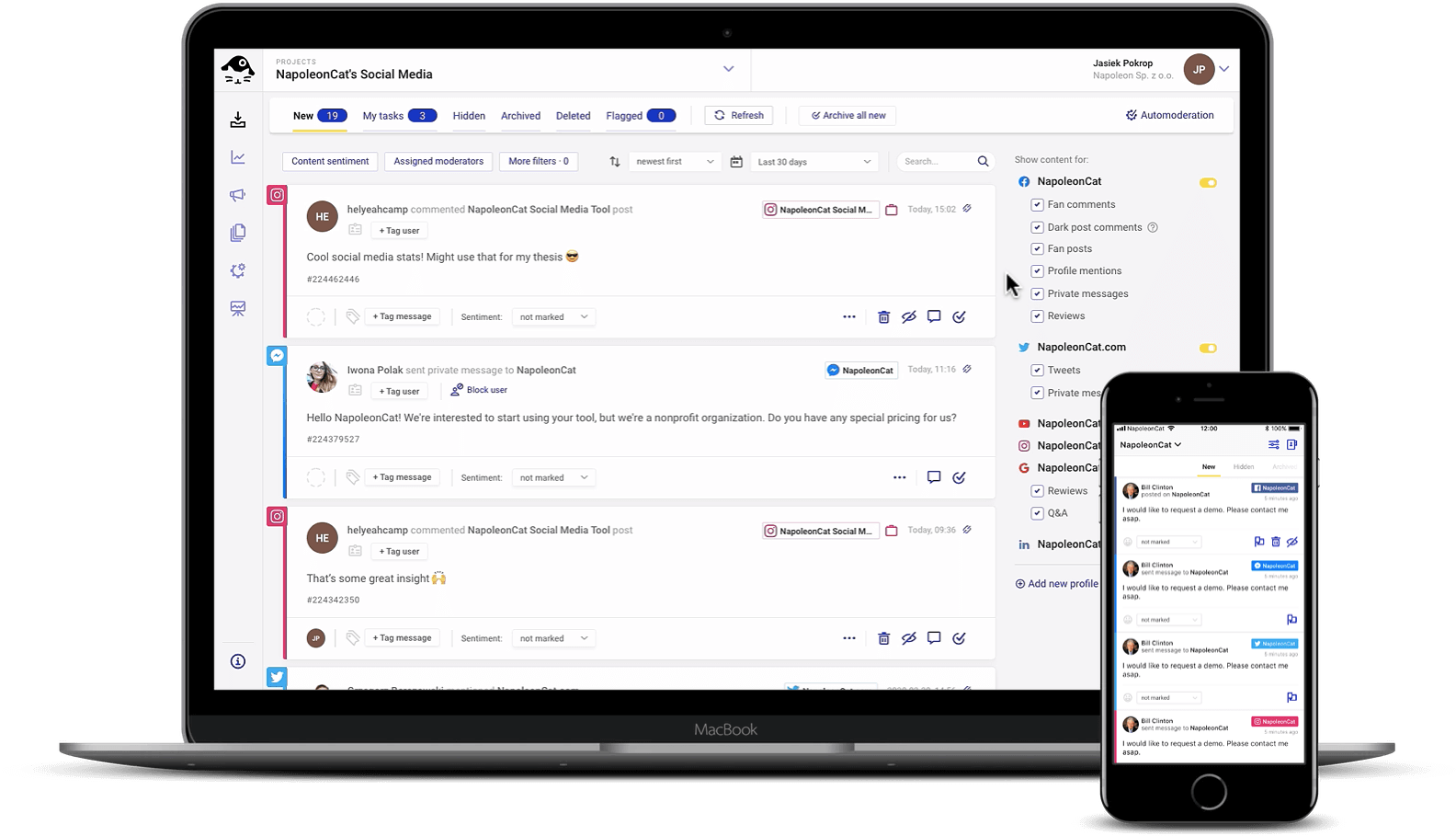 Don't forget about monitoring your ads
There's this thing with social media ads – you usually have multiple campaigns running, and often no one's really monitoring what happens in the comments. And yes, negative reviews might find their way there, too, and often go unnoticed.
And – what's even worse – they're benefiting from your paid reach to get in front of your potential customers, basically ruining the ad for you (and your reputation along with it.)
So, when choosing your social media management platform, make sure it also lets you easily monitor Facebook and Instagram ad comments along with organic ones.
It's so much easier to have them all in one place (and even get an email alert when they pop up) instead of searching for them directly on Facebook. Given that often companies have external agencies handle the ads for them but are not authorized to moderate comments, this becomes even more complicated.
And it really doesn't have to be.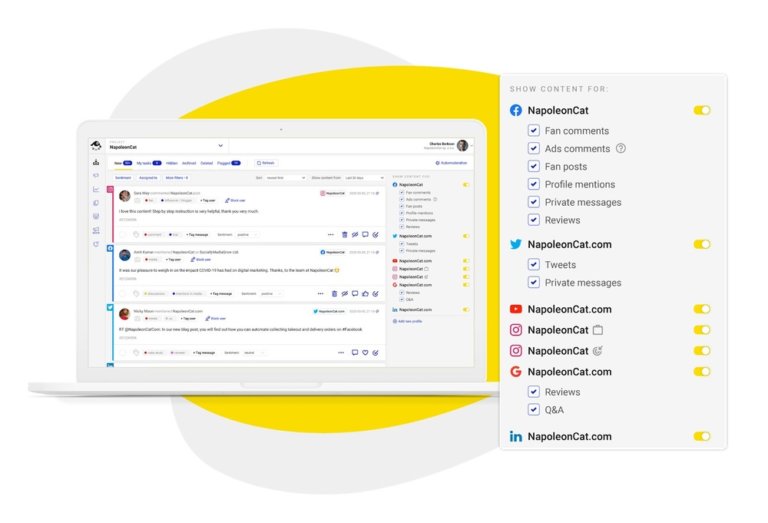 Manage FB & IG ad comments from one place
Monitor and manage your Facebook and Instagram ad comments in one view. Our customers reduce their response time by 66%. Try it for free:
Try NapoleonCat free for 14 days. No credit card required.
Don't be afraid of negative comments
They're usually part of the package when you decide to take your business online. (Though, truth be told, even entirely offline businesses will get online reviews. It's just how the world – and social media marketing – work these days.)
But you have tools to prepare for them and handle them with confidence – and without the stress. Well, at least partly, I know it's hard to keep your cool when you're facing a potential brand crisis. It doesn't have to happen, though, and you can prevent it by actively listening for reviews – and listening to what people have to say in them.
Good luck!
You may also like: