Social listening, social monitoring, social management, community management – I could go on. You've probably heard all of these terms before. Do they all mean the same thing? If not, what's the difference?
Social Media Monitoring & Listening
Social media marketing is a vast space. On the one hand, there are your customers, fans, and followers – interacting with you or talking about your brand with others. On the other, there are your social media channels, where you publish content and manage a community.

So you'd like to see all conversations about your brand. These can happen anywhere, including your own profile. However, often these conversations take place elsewhere. For example, on a user's public Facebook profile or in a Twitter thread. This is where social monitoring comes in. Social monitoring works like a web search engine, but for social media. It scans social platforms in search of certain phrases, giving you a global overview of what is being said. As long as a profile or page is set at public, a social monitoring tool should fish it out for you.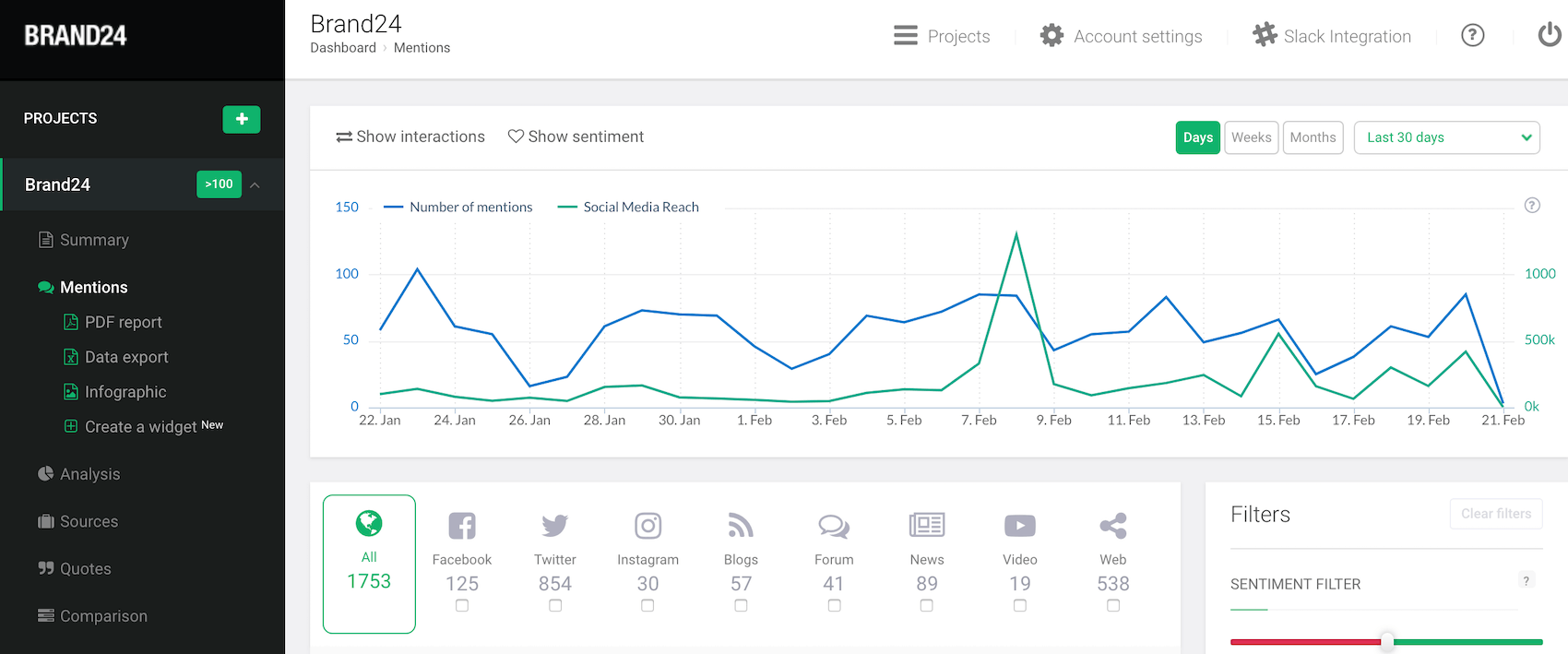 Social listening and social monitoring sound very similar. Sometimes they're even used interchangeably. While these two terms are related, they're not actually the same thing.

Social listening involves using the data that you've collected in the process of social monitoring and using it to make informed decisions. In other words, it's not just gathering data, it's also acting on it.

Social monitoring and listening are very helpful if you'd like to:
Identify key trends and opportunities in your industry
Research new product ideas
Compare your brand presence to your competitors'
Identify influencers you should be talking to
Monitor the conversation about your brand
Gauge sentiment or, in other words, find out if the conversation about you or your brand is positive or negative
Detect a social media crisis before it gets out of hand.
Social Media Management
Right, so what about your own social channels? Nowadays we're paying a lot of attention to acquiring customers through paid social media campaigns. But it's one thing to run social media campaigns to get more eyeballs on your content and clicks to your website. It's quite another to make sure that you're engaging with customers and giving them the support they require.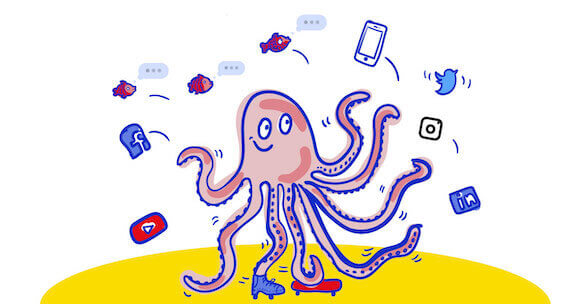 Social media management
Manage unlimited Facebook, Instagram, Twitter and LinkedIn pages in a single inbox. Track competitors and improve performance using simple dashboards.
Try NapoleonCat free for 14 days. No credit card required.
Consumers expect a certain level of service. Your profiles can't look like they've been abandoned. Reacting to user activity around your content, sharing it, replying to people's messages and comments, redirecting users to relevant content on your blog or website – all of that and more is Social Media Management.

It starts with a strategy which, ideally, is based on relevant data. Every social media manager needs to know who their fans are, where they're located and how they behave. That's why social media analytics is an important component of most social media management tools.

Based on insights, social media managers can create content tailored to their audience and post it when users are most likely to interact with their social pages. Plus, it's useful to keep tabs on your competition and see how your performance compares to theirs.

Social Customer Care is another aspect of Social Media Management. Customers expect brands to react to their comments and messages, and, with several social platforms to manage, this becomes a full time job with no space for error. After all, the Internet is forever, and nobody needs bad publicity.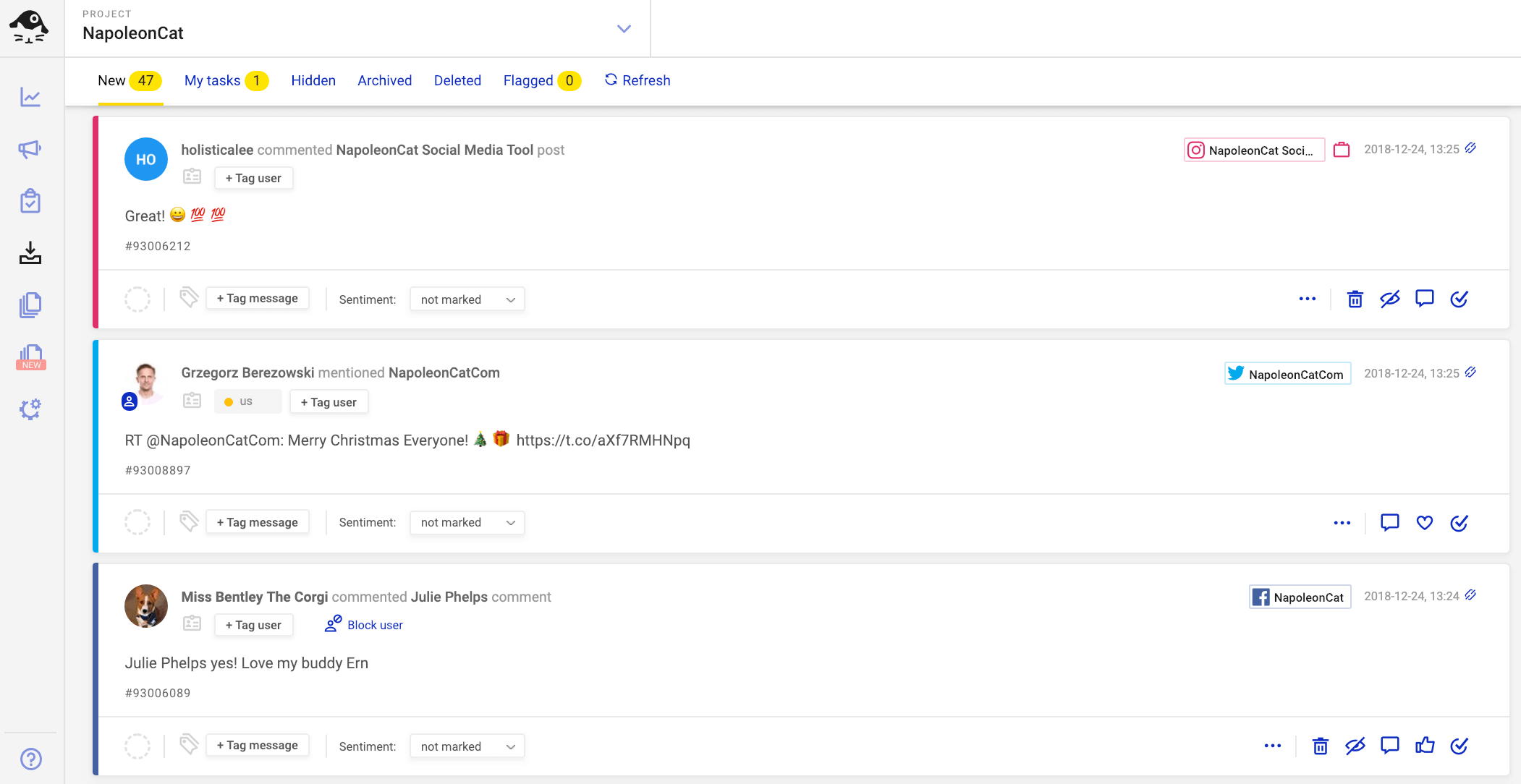 So, to sum up, Social Media Management involves:
Planning a content strategy
Managing owned social media channels
Analyzing your social channels' performance
Answering your customers' questions, comments and messages
How They Work Together
This might seem like a lot, but fear not – Social Listening and Social Management fit together very well. I've already mentioned that social media managers can use Social Listening for gaining insight into general trends – for example, finding inspiration for your next topic or addressing a concern that's been circulating in your industry.

But they can also use it to find conversations they should get involved in and then use a social media inbox (a single place from which they can reply to all messages and comments from social media) to reply or comments. Whether these are mentions of the brand itself or key words related to their product or service, identifying ongoing conversations within your space can be great source of valuable leads and new customers.

So should you have two separate tools to make sure you've got all your bases covered? Not necessarily!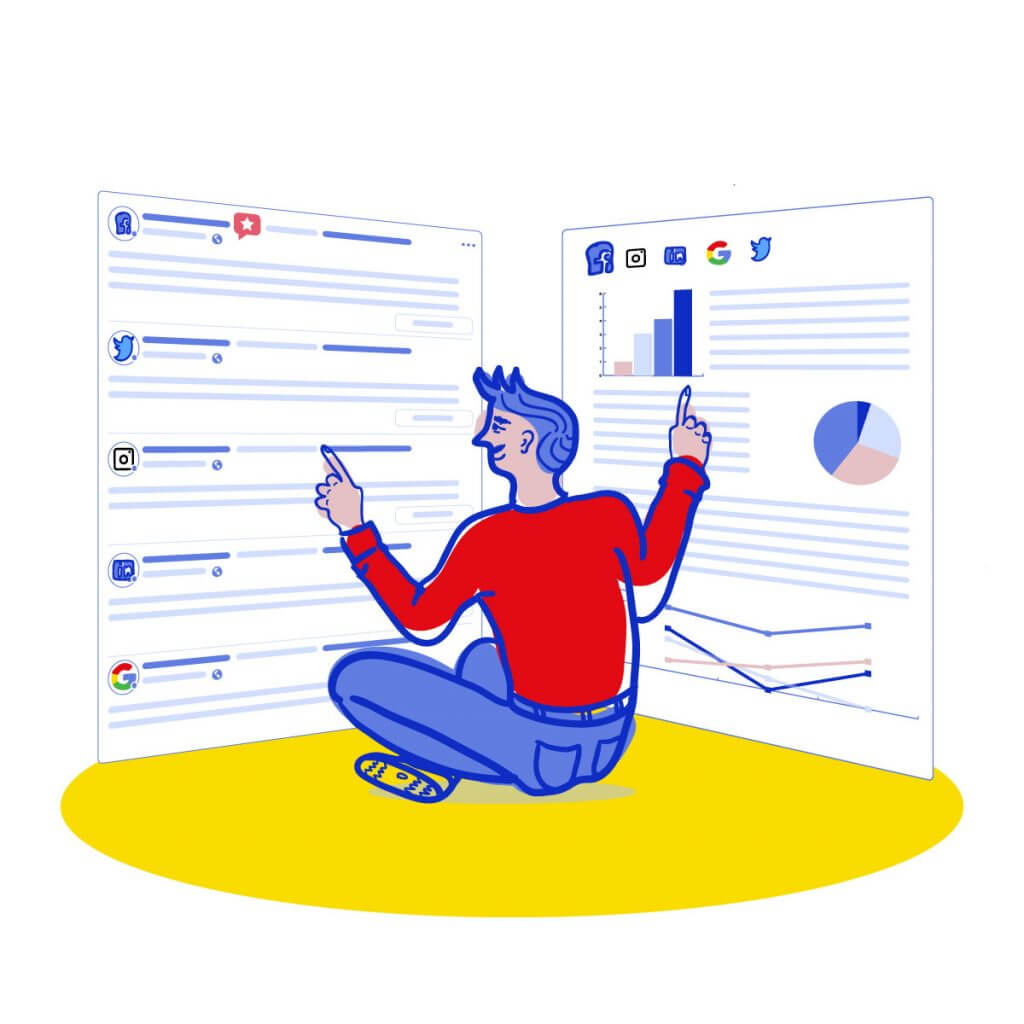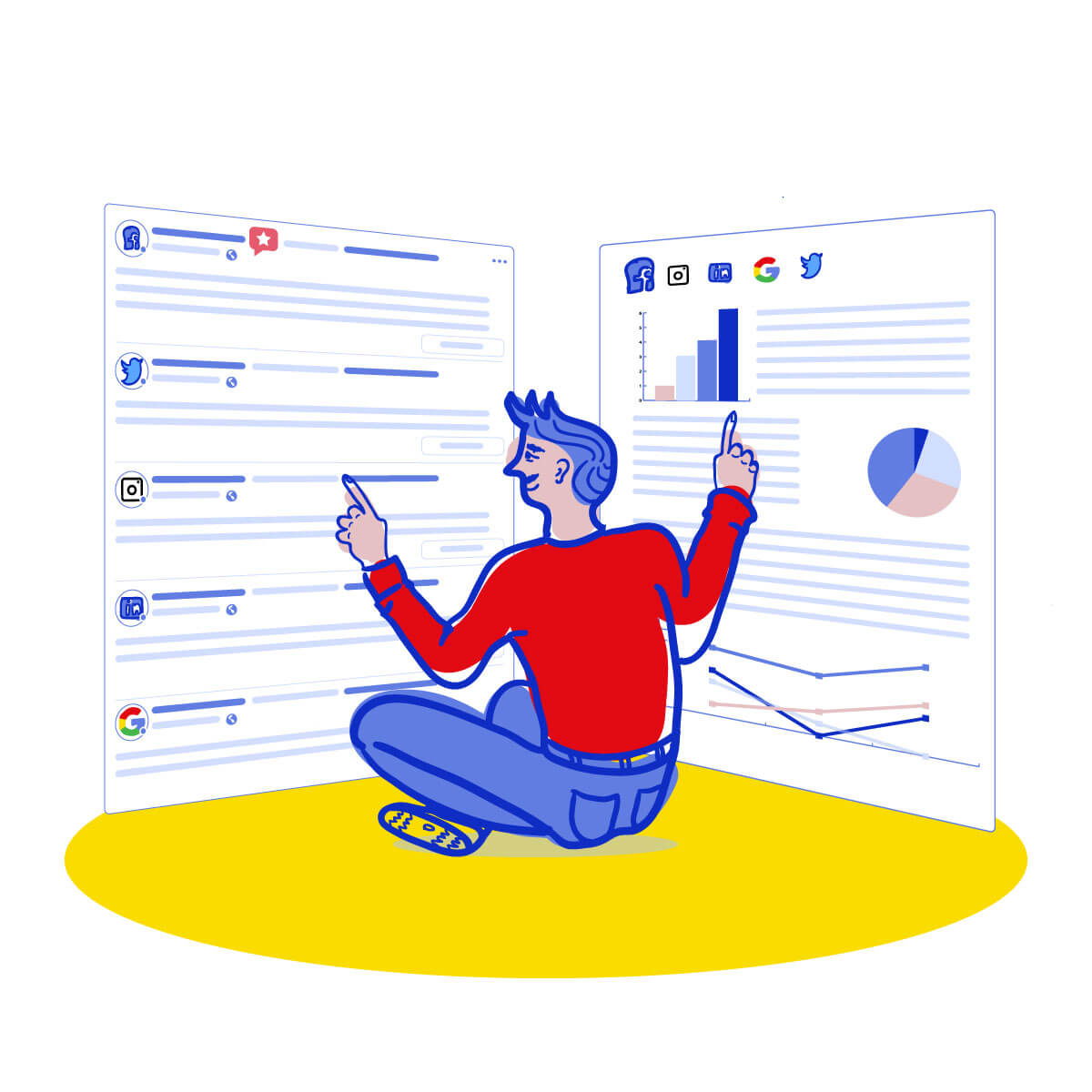 NapoleonCat is integrated with Brand24, a social listening platform, so you can keep both tools in one place and never miss a beat.