There are so many social media platforms out there with millions upon millions of users that's it's difficult to wrap our minds around the sheer scale of it. People are constantly in contact online and posting their thoughts and opinions about any topic imaginable, including business.
If you're trying to build a successful business, you need to put some thought and work into planning, consistency, and monitoring of social media. This is an important thing to do because it can have a big impact on how you can improve and expand your brand. This article will explain why monitoring social media can have such massive benefits for your business and your brand.
What does social media monitoring mean?
The term might put people off, reminding us of big brother and the idea of a surveillance state, but it's actually quite far from that. Social media monitoring, or social media listening, is all about finding out who is talking about you and your company and what they're saying. The scope of monitored media usually includes social platforms, websites, blogs, review sites, and anywhere else that people congregate online to share ideas and thoughts.
Social media monitoring, in short, is when you explore and find out what the internet is saying about your business so you can develop crucial insights and act accordingly. This can obviously seem overwhelming with the sheer amount of information and platforms out there. Thankfully, there are some specialized tools that can take care of the process of collecting data and analyzing it for you so you can respond to comments and feedback appropriately.
How does social media monitoring improve your business?
1. It elevates your customer service
There are so many options out there for products and services that the deciding factor for many online shoppers is the quality of customer service. When people think of customer service, we usually think of a team for handling complaints in a professional and helpful way, but customer service actually means a lot more than that because of our modern technologies. Social customer care is now standard practice.
Because of social media and the internet, clients now have a lot more power for communicating with the brands and businesses that they like, either by tagging them publicly in a social media post, leaving online reviews, chatting to representatives on websites, or sending direct messages via Facebook or Instagram. Since there are so many options, it's the expectation and the baseline that customers want to be heard.
According to Daniel Fenn, an SMM specialist at Top Assignment Service and Paper Fellows, "monitoring social media is helpful in this case because you can check that you never miss messages from your clients and respond in an appropriate time frame. If you can't track all the different ways your customers are communicating with you, you're at risk of ignoring someone accidentally and losing their loyalty and support."
2. It helps you understand what's being said about your business
Social media monitoring allows you to be the hypothetical fly on the wall when customers are talking about a product or service with their close ones. Customers may not always put their true feelings in an online review, whereas they could be more likely to do so on their social media platforms. By monitoring social media, you can listen to what's been said about your brand on different platforms so you can easily define your strengths and areas of improvement.
Social media is a way to find out the thoughts of your consumers without asking them directly and is very valuable information, especially when it comes to dissatisfied customers. In fact, you can get more than that by monitoring the feedback: you can get actual, specific ideas about improving your product, find ideas for new features, and see how your product compares to similar ones from competitors.
Negative feedback is also useful because you can quickly respond to issues or mentions of your product or service to provide solutions your clients may not be aware of, or let them know what the business' plan is to rectify that particular issue. Real-time reactions are particularly important when you have a potential PR crisis forming around your brand.
3. It identifies brand influencers
Influencers are people whose opinions carry a lot of weight in an industry because they have a lot of followers and their recommendations are trusted. In fact, a large majority of consumers say they will trust what influencers recommend, so it's important for your business to get the support of the influencers for your industry. It will expand your audience because they always have a substantial following. And when they tweet or post about one of your products, services, or overall brand, their followers will immediately have trust in the company.
Robert Jackson, a tech journalist at Academized and Best Assignment Help, suggests that you "monitor the users who are advocates for your brand and who share your posts or recommend your products on their social media accounts. Reach out to these users and start a good, strong, lasting relationship with these customers to keep the engagement and advocacy up."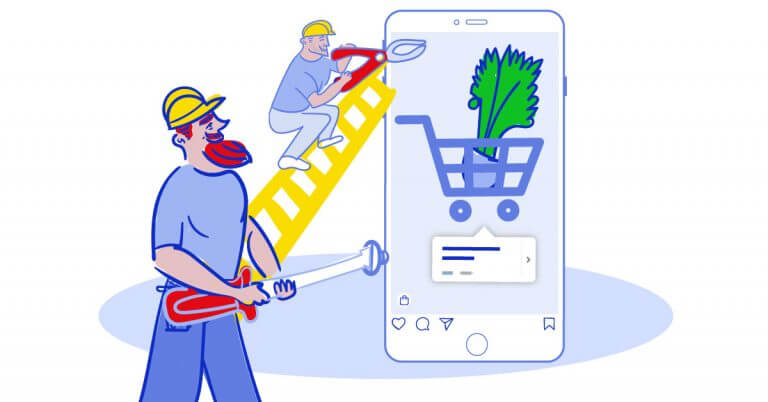 Social media management
Manage unlimited Facebook, Instagram, Twitter and LinkedIn pages in a single inbox. Track competitors and improve performance using simple dashboards.
Try NapoleonCat free for 14 days. No credit card required.
4. It gives you the chance to address issues early
Social media monitoring is excellent for learning what people say about your products and communicating with your customers, but it's also a great tool for managing negative press. As your brand grows and becomes more well known, it's also more likely that there will be some sort of negative conversation going on online about it.
Regardless of where it is on the internet – a blog, forum, or social media – negative press can quickly spiral out of control and damage your reputation if you don't stay on top of it. Unless you have a social media monitoring team or monitoring software looking through all these sites and platforms for negative social mentions, you probably won't hear about it until it's too late to respond.
This happens to all companies from small businesses to big corporations, so it's important to use social media to track conversations and put out the fires before they spread and contaminate the brand image that you've worked so hard to build.
5. It lets you step ahead of your competition
After you've gotten comfortable using social media monitoring to improve your business by focusing on the conversations about your brand and your customer service, you can start using it to look at what your competitors are doing. Social media monitoring allows you to get an inside look at the way your competitors interact with their customers, see what their customers are complaining or praising them for, and use that information.
When your competition's clients are voicing complaints about their product or service, you can focus your marketing efforts on delivering where they don't. You can do the same to find out what your competitors are doing right if it seems like they're always a step ahead of you.
Social media monitoring tools
We've mentioned a few times in this article that there are tools you can use to make social media monitoring easier. It's not realistic to manually comb through the entire internet to find information about your brand. You're sure to miss important things, not to mention waste resources that are better used elsewhere. There are great social media monitoring and analytics tools that exist already (Mention.com is a great example) that can help you do all this.
No matter how small your business is, there is always a chance there's a conversation going on about you that you don't know about until you look.
---
Aimee Laurence, a tech blogger at PhD writing service and College Paper, writes about different communication tools and social media marketing. She shares her experience with businesses to help them improve their online presence. She also provides freelance HR assistance at Custom Essay Writing Service.