Every brand needs a PR strategy. It goes hand-in-hand with your marketing and, in a digital age, your brand image can make or break your customer's decision to shop with you, so it's important to perfect it.
But PR in 2019 is different from what it used to be. In place of traditional PR methods comes a social media-driven approach that offers brands a wide scope for controlling their public image. So how to transform your social media accounts into a powerful PR tool?
Use social media platforms for real-time conversations
Today public relations must be managed in real-time. It's important that you stay ahead of the game to better manage your public profile and avoid PR crises.
Putting social media at the front of your PR strategy doesn't mean it's enough to simply send a tweet into the ether and hope it gains traction. Instead, the PR team should be active on social and create or join conversations as they happen.
Hashtags are the key to this. They are the thread that ties social together, collating updates and letting brands stay on-trend with events as they happen. Beyond hashtags, replying to threads, re-sharing great posts, and following relevant accounts also keep you up-to-date.
These tactics give your brand organic, owned coverage in a visible social setting. It gets you recognized and valued in a natural way online, boosting your brand reputation as a result.
Create press releases tailored for social networks
Press releases are PR professionals' bread and butter, communicating crucial brand information to the media and the public in a concise, digestible format. Businesses get vital press coverage, and journalists get a quick story to meet their deadlines — it's a win-win.
But journalists get hundreds of press releases a day in their inbox. So why not circumvent that entirely by creating press releases for social media? It's a popular, visible space that journalists turn to for stories and opinions, so embrace it.
Each of your press releases should include prominent social share buttons so your customers, followers, and journalists can easily cascade them across multiple social channels.
But you can take this further by creating press releases tailored to specific social platforms and reaching narrowed down, targeted audiences. Remember to pick the right type of content for each custom release. For example, if you're launching a new product, create an Instagram post with a high-quality image and succinct caption.
And since Twitter's character limit increase, there is even more room for brands to share brand updates on the platform. Combined with the platform's heavy hashtag use and real-time updates, it's easy for journalists to stay up-to-date with your brand's news.
Build social relationships on social platforms
Public relations is about exactly that: relationships. But gone are the days when emails were sent back and forth between brands and journalists to nurture relationships.
As a brand, you already use social media to provide effective customer service that serves and strengthens your community. But social media is ubiquitous, and it's the perfect space to nourish lasting (and mutually beneficial) connections with journalists and public relations professionals too.
Most, if not all, journalists use Twitter for much of their communications. Their Twitter tag is regularly included in their byline, and journalists often use social to spot trends and find quotes for stories.
Find industry journalists and follow them on social. Engage with their articles by providing opinions and questions, but be social rather than sales-oriented. A genuine approach like this gets your input valued and your brand noticed.
In doing so, you create a network of connections that transcend the usual dry business relationships, presenting you with greater PR opportunities as a result.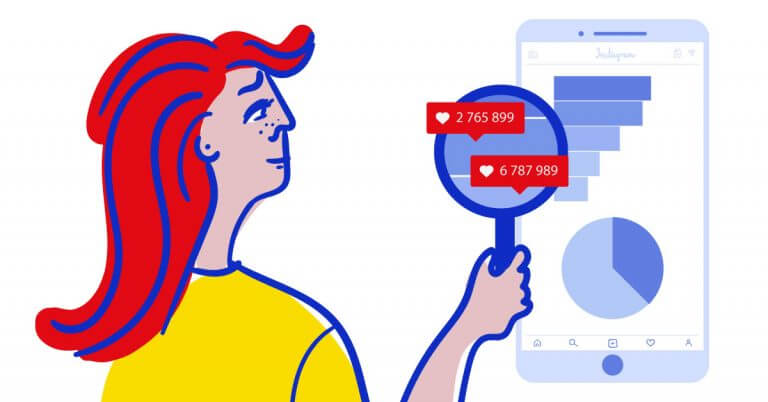 Social media management
Manage unlimited Facebook, Instagram, Twitter, Google My Business, and LinkedIn pages in a single inbox. Track competitors and improve performance using simple dashboards.
Try NapoleonCat free for 14 days. No credit card required.
Influencers are the new PR pros
While journalists traditionally led the way for positive media coverage, social media influencers have rapidly gained pace in recent years. Indeed, with social media increasingly seen as a news source parallel to traditional news publications, influencers are essentially journalists in a digital age.
Social influencers command huge followings and enjoy considerable sway with them too. Their impact on social media is indisputable – their thoughts and opinions are valued by an engaged audience, which makes them a valuable source of PR for your brand.
Find an influencer within your niche whose followers overlap with your target market and reach out to them. As with any outreach, focus on building a mutually beneficial relationship rather than a business transaction.
As well as getting your brand exposed to a wider customer base, influencers can help combat negative press. By publicly endorsing you, they provide powerful social proof that does much to strengthen your brand image online. Talk about organic crisis management, right?
Transform your social feed into an industry newswire
I mentioned earlier that social media is fast becoming a primary news source to rival mainstream news outlets. Your own social feed is no exception to this, and it all starts with your content strategy.
A successful content strategy is a diverse one, spanning everything from essential evergreen guides to internal updates. But you should also strive to create thought leadership content that provides genuine, fresh insight to your audience.
Such content sets your brand apart from your competitors by delivering useful, engaging news that your target market wants to read. Use your social media channels to cascade this content to your customers, transforming your social feed into a newswire for your industry.
Why does PR matter for my business?
Name any of the biggest brands out there today, and every single one of them will have a coherent PR and social strategy in place. In the cut-and-thrust of a social media-centric world, brands can be made or broken with a single tweet. Consequently, a PR strategy isn't just optional — it's a business necessity.
But what about small businesses or solo enterprises? As such a relatively small fish in a big pond, does a PR strategy really matter?
The truth is: absolutely. Because PR does more than just strengthen your brand image in times of crisis — it sets you apart from the sea of competition.
This is especially true in the world of ecommerce. It's a low barrier to entry and affordability makes it a competitive environment that's difficult to stand out in. A solid PR strategy goes beyond your product and beyond your marketing to give you a unique edge that gets you noticed.
Look at any ecommerce business that's turning a profit, and you'll see that, as well as a great product and on-point marketing, they possess a powerful brand image that is bolstered by a considered PR strategy.
Of course, PR alone won't net you business success. A strong customer community, diligent customer service, and forward-thinking marketing are just a few of the elements that go towards achieving your goals. But PR is — and should be — a key part of that in 2019.
Social media is the cornerstone of an effective PR strategy in 2019. Follow the tips above and embrace a social approach to PR that enhances your brand image and strengthens your online community today.
---
Micro Startups is your online destination for everything startup. We're dedicated to spreading the word about hard-working solopreneurs and SMEs making waves in the business world. Visit the blog for your latest dose of startup, entrepreneur, and charity insights from top experts around the globe.