Oh, social media crises – they come unannounced and ruin your brand's reputation (and your team's weekends.) Here's why you should look to social media automation to help deal with and often prevent crises on social media – and how to make the most of it.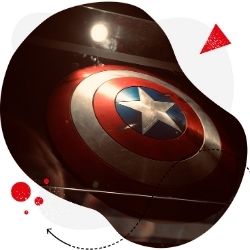 Social media crisis management tool
Automatically hide or delete comments containing spam or offensive language under your organic posts and ads. Or disable comments completely on FB and IG – with an all-in-one social media tool.
Who's afraid of social media crises?
How to spot a social media crisis?
Well, you probably already know how that goes. An upset customer goes on Facebook or Twitter to complain about your product or the customer service they received. Others chime in. In no time, the whole thing gets out of hand, and there's a crowd demanding compensation or just venting on social.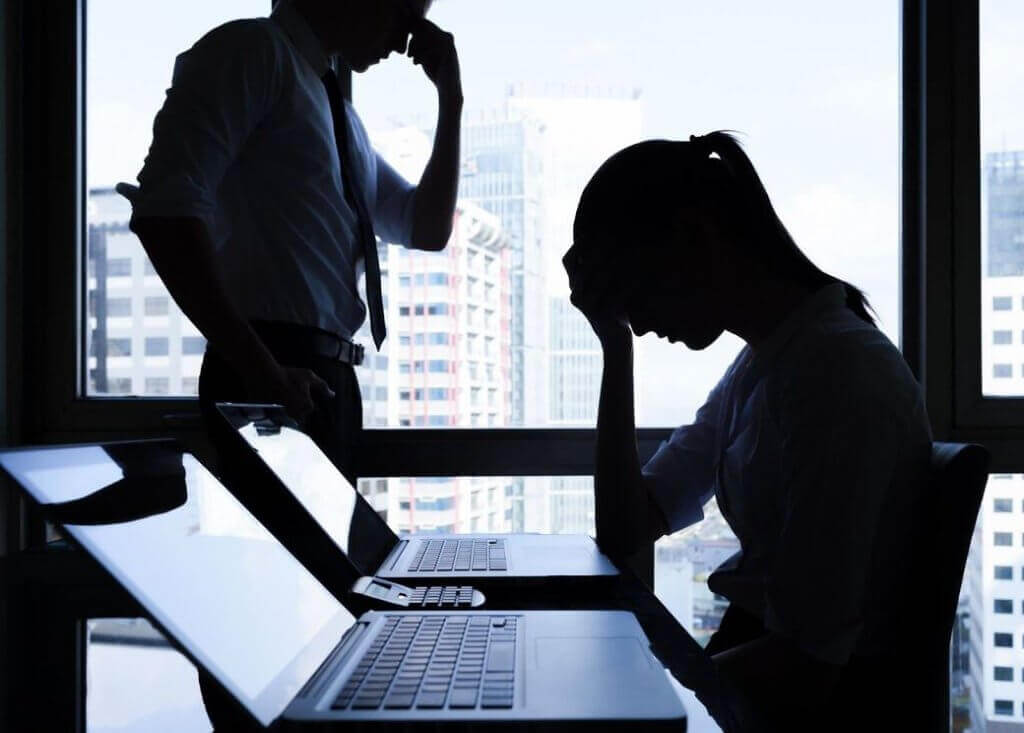 And just like that, you have a potential crisis on social media to handle, with your brand reputation at stake.
If that's the nightmare that keeps you from getting active on social media, think again.
Because the key in social media crisis management is actually how (and if) you react.
Yes, I can hear you say, "Easy for you to say." That's partly true because I know it from my own experience working as a social media marketer. And I also know that the other part of it is that it also takes a lot of effort:
You need to keep track of all that's going on your brand's social media channels at all times (even if you're on vacation or enjoying a weekend with friends because that's probably when something's going to blow up.)
It gets even more complicated if you manage multiple social media accounts, and the atmosphere gets heated on all of them simultaneously.
You need to have workflows in place connecting your social media team and the customer service team (by the way, if you don't, you should fix that right now.)
By establishing a social media presence, you're opening up to all kinds of comments and reviews, also the negative ones. And that can feel scary.
And one comment or unfortunate situation with a customer can damage your brand's reputation for a long time.
Sure, you could just turn off comments on Facebook posts. That usually won't really help, though. Plus, that's definitely NOT what social media's about.
The good news is, though, that crises on social media are usually not nearly as terrifying as we like to picture them. And there are multiple examples of brands who – even if they do go through a social media crisis – manage to turn it around in their favor.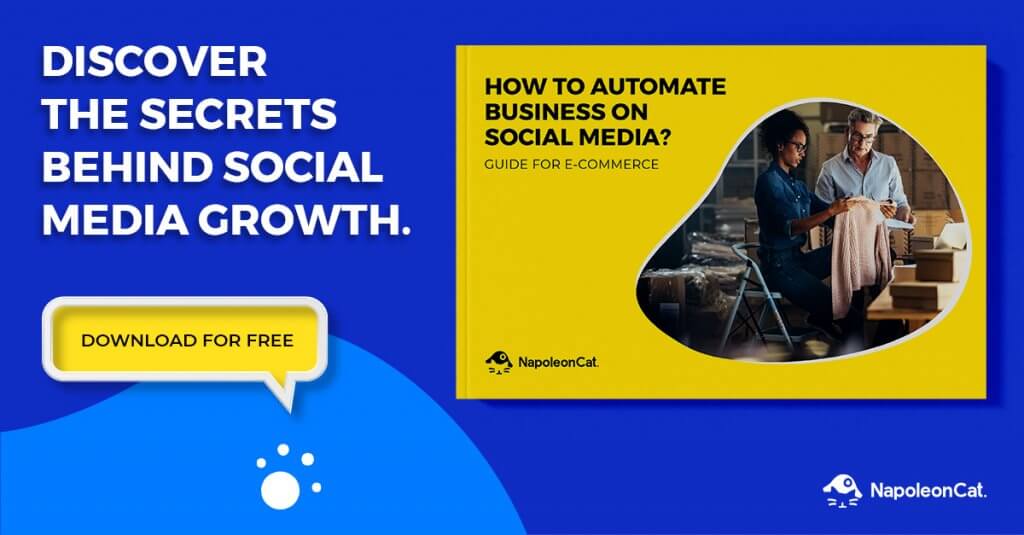 But there's (at least) one condition. A brand needs to own it. And have processes in place that will help them get proactive, asap. When you do that, customers often appreciate your brand even more than they did before the crisis happened.
Let me tell you a story based on my own experience.
#Storytime – going from upset customers to brand advocates
(Yes, that's possible, too.)
I used to work for an email platform that one day got DDoSed. Getting DDoSed means your customers can't access your website and their accounts or send any planned comms to their customers.
Of course, they're going to get mad. And they did. Maybe they had a limited-time promo or a critical product launch. Whatever it was, they couldn't do it. And they made it very clear on social media.
What I found from working (literally) day and night to get customers updated on the situation was:
Get systems in place, like a social listening platform at the very least, that will help you detect the issue as soon as possible – so you can start fixing it right away. And have someone check it regularly, of course.
Have a social media crisis management plan, so you immediately know what to do (and so do others at your company.)
Get all hands on deck – while the tech team solves the problem (or works with external cybersecurity providers), the marketing and customer service teams can take turns to update customers on all the social media profiles and via internal channels.
Get honest with people. They're frustrated, but as long as they know what's going on (which in this case was hackers attacking the website), they'll most likely understand. (Well, a few might not, but you'll probably need to accept that fact).
My experience (and I've also seen it happen countless times in the industry) is that when all these things happen at once, people not only understand. They actually start rooting for you. I've seen customers scold the authors of negative comments in defense of the brand.
But this can only happen if you talk to people instead of ignoring them and dismissing the issue.
In this case, it wasn't the brand's fault. It was an external attack that could happen to anyone, a bank, an eCommerce store, you name it. But even if it is someone at your company that messes up, you can still make up for it.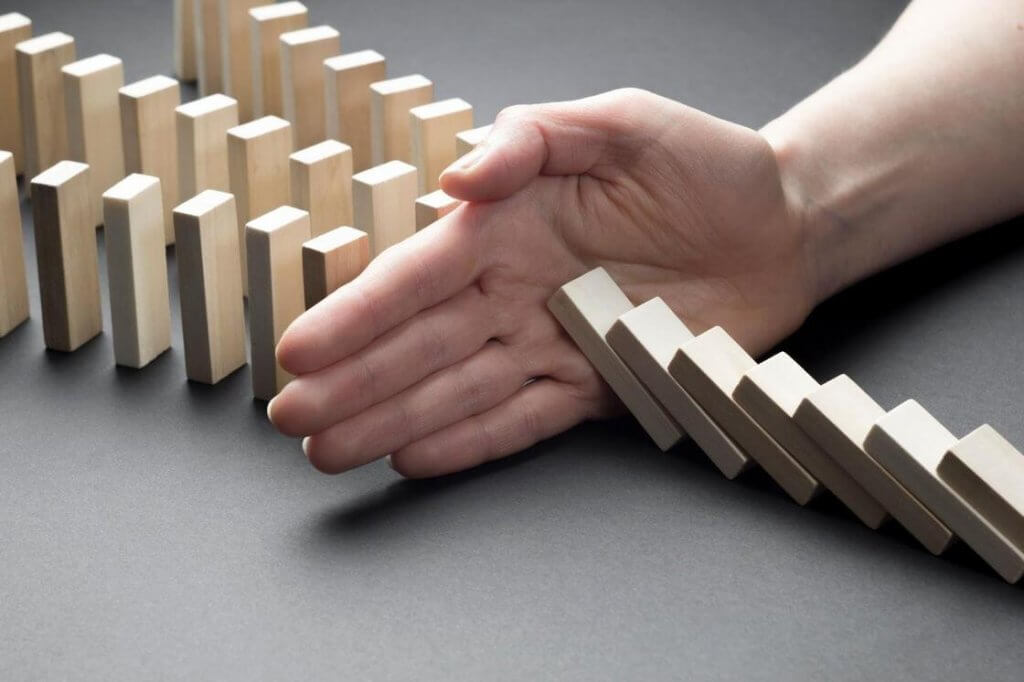 And that's why your business should have a social media crisis management plan in place
It can be as simple as a shared doc or as complex as an internal wiki site with all the information about:
What are the first steps to take in a potential crisis
Who to contact (including on your client's team/product team/tech team/PR team, etc. – anyone who can help in a given situation)
How to respond and where, with a list of social media accounts and message templates
An outline of all the automated processes that should fire up while a crisis creeps on.
(Here's how to create a social media crisis management plan for your Twitter account according to Twitter itself.)
And yes, social media automation is your biggest friend here. It will help you have a transparent process that's ready to launch immediately, buying you some time while other teams start working on the problem.
So, let's take a closer look at how that could work.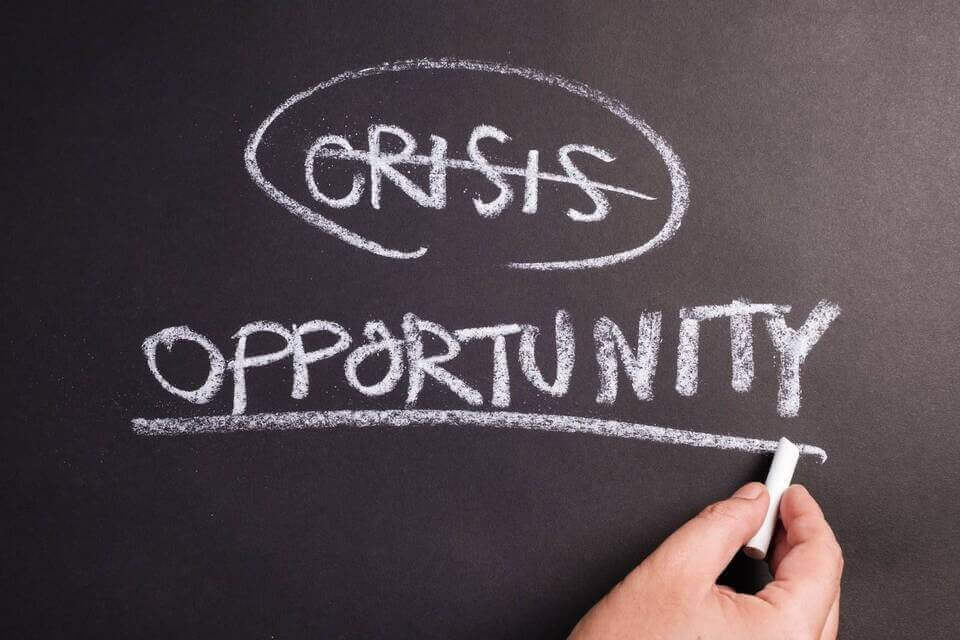 How to use automation to make social media crises more manageable
Track all comments and messages in one place
The first step you need to take is to get yourself a social media engagement tool like NapoleonCat's Social Inbox. It will already tick a few boxes for you when it comes to creating a social media crisis management plan.
It will keep all your social profiles in one dashboard (including TikTok), so you can see what happens on all your channels at a glance.
It will give your team access to a unified view of all your social media complaints, including those popping up under your ads (which are often overlooked unless you disable/turn off comments on Facebook ads.)
And it will help create seamless communication workflows between your teams, letting you assign threads to selected members (also, do it automatically) and get automated email notifications.
If you get comments and messages in different languages, you can also automatically translate them – as well as your replies.
This is already putting you ahead of many others, letting you (relatively) comfortably navigate a social media crisis as it unfolds (if there's ever such a thing as being comfortable during a crisis.)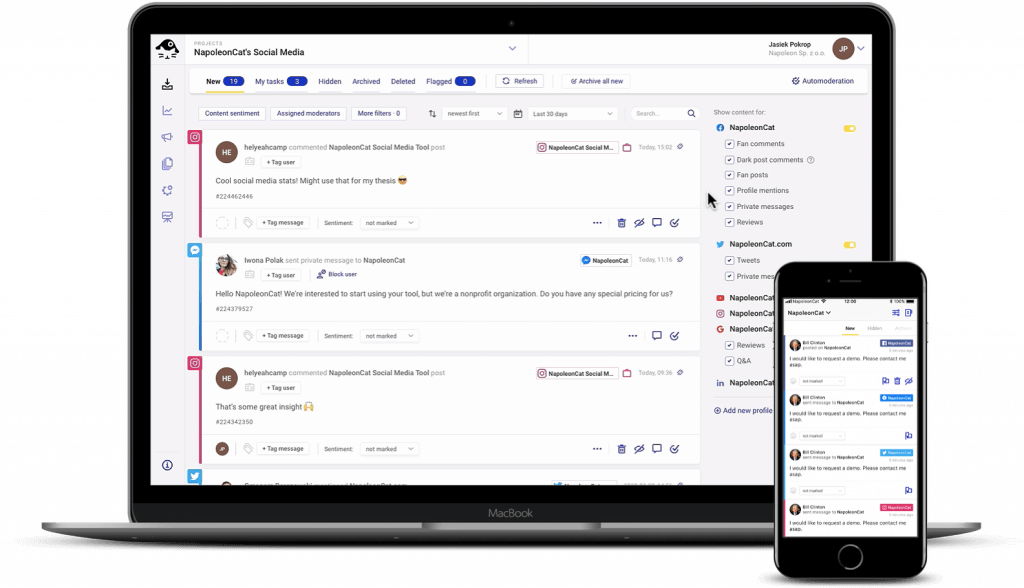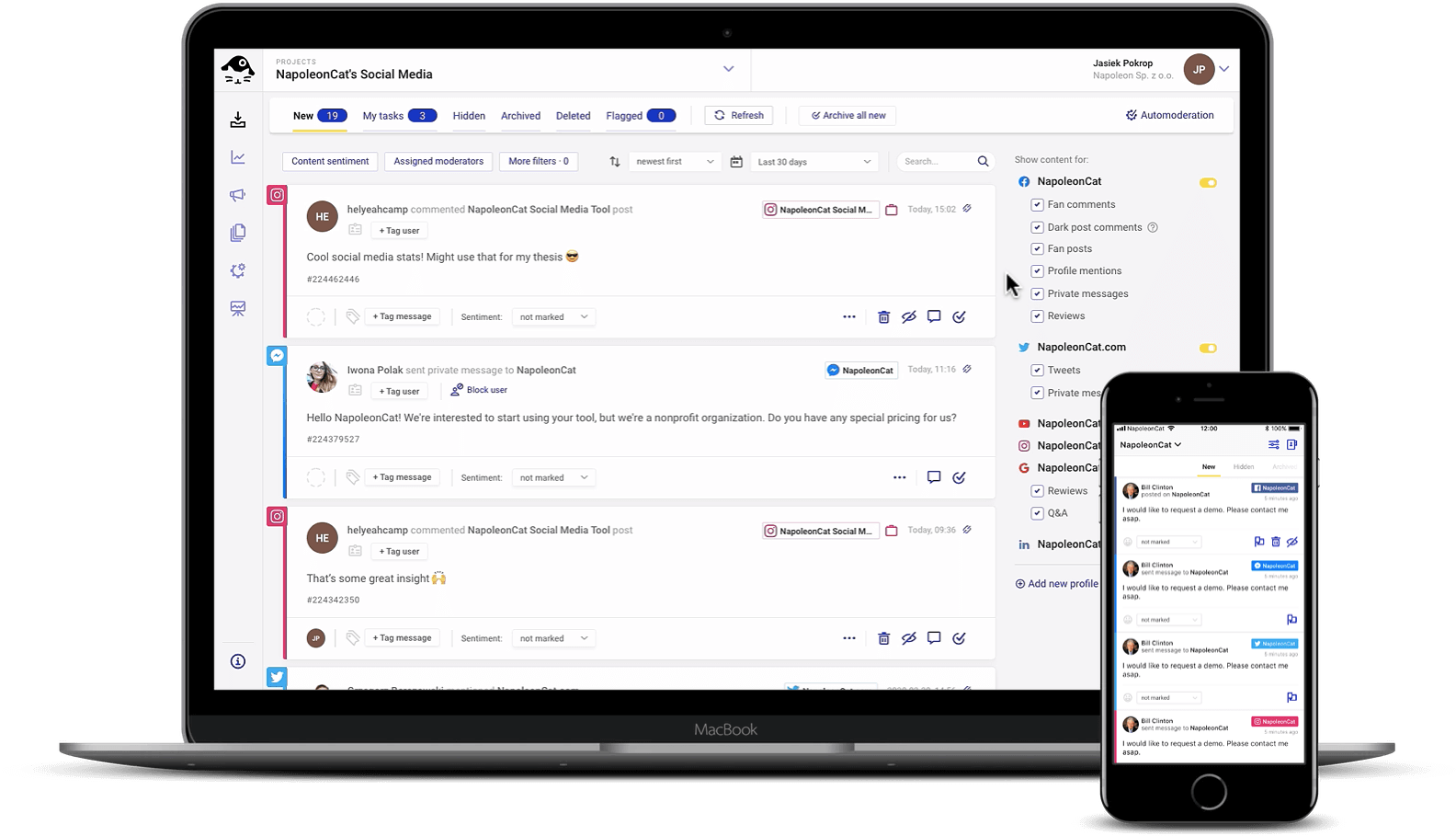 Set up automated replies for some scenarios
A social media automation tool, including automated moderation, will give you a headstart on fixing what needs to be fixed while saving you some precious time.
Actually, according to NapoleonCat's customers and their experiences, it can save you as much as 66% of time replying to comments, messages, and reviews.
CALCULATOR
Time Saver Calculator
Save time with Social Media Automation
This is an invaluable help when you-know-what hits the fan.
Here's a list of what you can do with auto-moderation when it comes to social media crisis management:
Auto reply to comments based on specified keywords. When a social media crisis starts unfolding, you'll probably already know what these are. Set up replies apologizing and telling people you know about the problem and are working to fix the issue. This will give you time to work on actually fixing the issue while not ignoring your upset customers.
If you're afraid to sound robotic, rotate different replies (you can set them up in the tool). And most of all, be human and empathetic towards your upset customers. They'll appreciate it.
Use auto-moderation to prevent crises, too (and you know it can start as simple as you not replying to a question from a customer.) Answering common questions your customers have, like prices, sizes, or opening hours, can be done via automated (but written by an actual human ;)) messages that'll give your customers the details they need.
When dealing with sensitive information – like the order number, login info, etc. – you can automatically switch to private messages. Highly recommended if you want to take some conversations out of the public eye.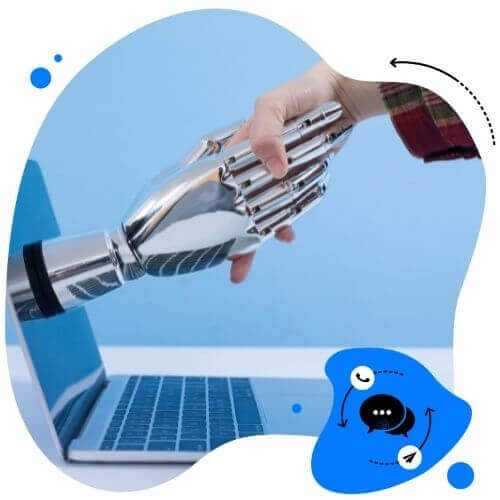 Social media crisis management tools
Use smart auto-replies for FB and IG (ad posts included) and get through the bad times with an all-in-one social media tool.
Automatically delete spam and inappropriate comments
Deleting comments can be a controversial topic (some accounts obviously overuse it.) But not when it comes to spam, hate, threats (been there, done that), and anything that is against community standards or your company policy.
You can also do that with auto-moderation in the Social Inbox. Use it to delete comments on social media posted by Instagram trolls or Facebook haters, and don't waste the time you so desperately need when in a middle of a crisis.
If you don't want to delete a comment, but it's still against community guidelines or can be otherwise inappropriate, you can also choose to hide it. When you hide comments, they're only visible to the author and you, but others can't read them.
Automate your customer service workflows
With a tool like the Social Inbox, you can also automate some daily tasks to help you get to the bottom of an issue quicker and significantly reduce your social media response time.
Tag messages in your Social Inbox to automatically filter them and assign them to different team members, who can then instantly see what's going on.
Tag users among your social media fans and followers so you instantly know who's writing – whether that's a valued customer who needs urgent assistance or a notorious social media troll who most likely needs a different kind of treatment (see the previous point.)
Get automated email notifications when an automated rule is triggered to always keep a (human) eye on what's going on.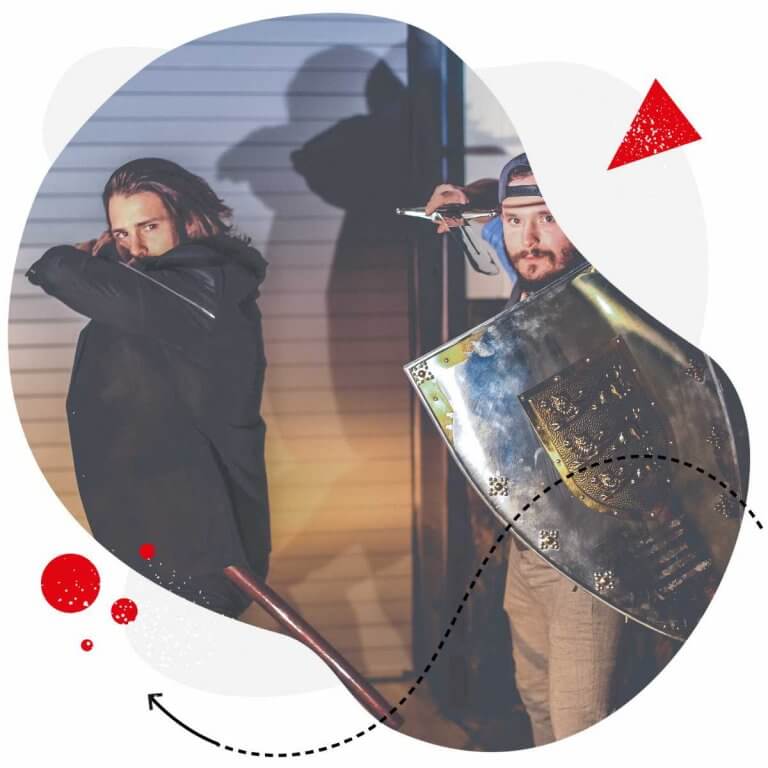 Social media crisis management tools
Automatically hide or delete comments containing spam or hate speech under your organic posts and ads – with an all-in-one social media tool.
Keep calm, automate, and stay human
Social media automation isn't about throwing canned responses at an angry mob of social media followers in the hope things will just go away on their own (pro tip: they won't).
Instead, it's one of the tools (and a powerful one) in a brand's arsenal to better deal with social media crises – including preventing regular complaints and comments from becoming full-blown social media disasters. (And don't we all know that prevention is better than cure?)
When handled with care and used in (auto)moderation, automation can save you and your team from a lot of trouble – while helping you simply be there for your customers, for which they'll be thankful.
You may also like: