Are you feeling exhausted from switching between multiple social media accounts, day in day out? Re-writing posts to fit the trends and character limits of each social platform can be tiring, and it's no wonder marketers seek solutions to this draining work.
Managing multiple social media profiles can be particularly difficult when you are jumping between accounts and platforms, using different tools on each. Social media staff of big businesses usually end up managing several accounts that serve different purposes for different parts of the company – some could be dedicated to sales, others to social customer service, others to digital marketing. They might be regional accounts, catering to diverse customer bases.
Yet it is absolutely crucial that your brand has a solid social media marketing strategy that brings all of these pieces together. The 2018 Global Digital report stated that more than 3 billion people around the world use social media – and this figure is increasing exponentially. Social media is becoming the number one resource for brands to communicate with customers and build business relationships. And being present on multiple social networks allows you to boost your company's visibility and reach, and, effectively, reach a broad and diverse audience of potential customers.
In short, you need many social media accounts if your business is serious about digital marketing!
Fortunately, there are ways to make the process much easier. Follow these top tips for managing multiple social media accounts, and take some work off your team's shoulders!
1. Develop a social media strategy
This is the number one, top tip to successfully running several social media accounts – planning! If you don't have a strategy, you are bound to get caught up in a mess of accounts posting incoherent content, which, in turn, will make it hard for you to build a uniform, easily recognizable image online.
If you have a solid social media strategy, including all policies, procedures, a style guide, and a list of dos and don'ts of your brand, the process of managing multiple accounts will be much easier. Everyone will stay in sync and your brand image and key messaging will remain safe.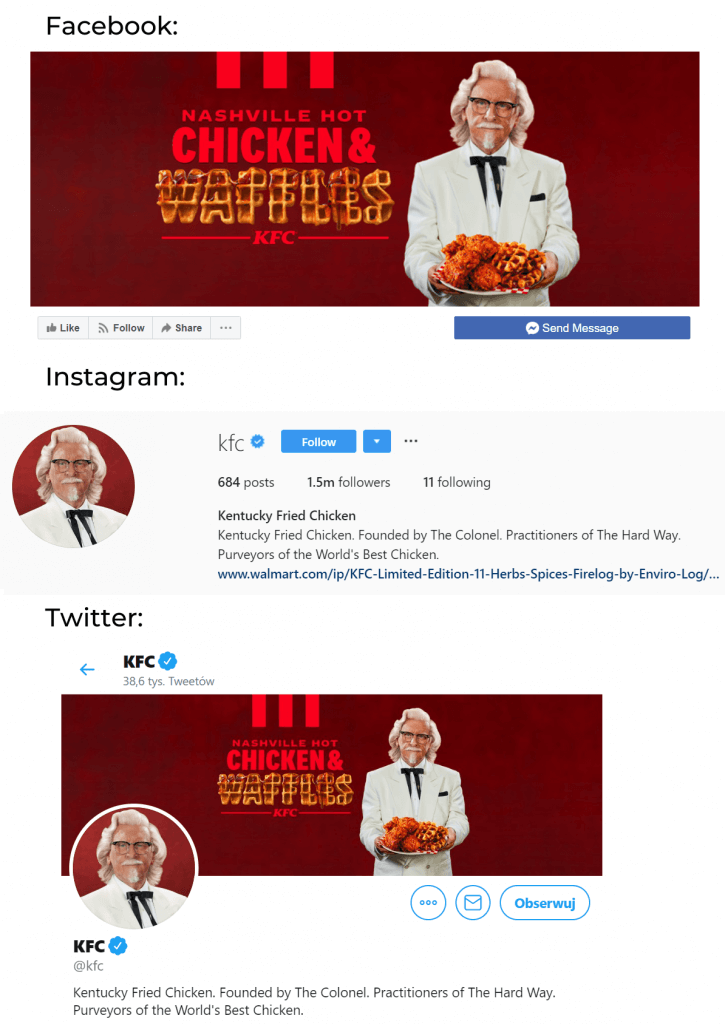 2. Create and use a social media calendar
Social media content calendars are great tools for providing direction for all your social media accounts and keeping you and your team on track with the social media strategy.
In short, your social calendar should tell you when your scheduled content goes live. All your drafts and published posts can be kept here, together, so you can organize them. They act as a reference point for social media managers and keep all ideas in one place. A calendar can also help you see gaps and missed opportunities in posting schedules, for example, if you missed a key day that is globally famous.
Content calendars can also be used to see what times and days of the week are the best in terms of engagement, so you can adjust your schedule for maximum organic reach.
You can have your editorial calendar on within a social media management software, or just simply in a document shared with all your team (check out our free template).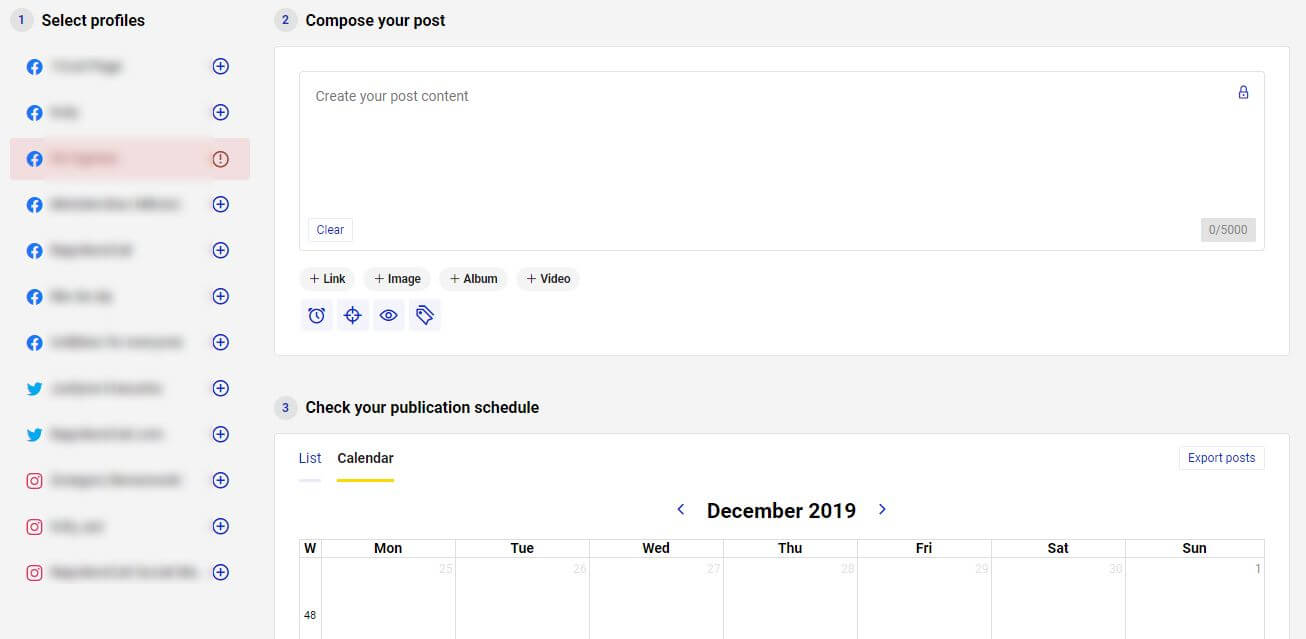 3. Use a social media management software
Copying and pasting multiple texts into different publishing sites is such a drag, and honestly, with the range of social media management solutions out there, it's unnecessary.
If you are managing multiple social media sites, you should invest in a reliable social media management software. You can try options like NapoleonCat for posting across multiple platforms in one go. The tool also allows you to schedule posts ahead of time, down to the very minute you want your content posted, so you don't need to worry about remembering to post every day. Finally, once your posts are up, you can use NapoleonCat's Social Inbox to engage with your fans and followers from all platforms through an integrated dashboard.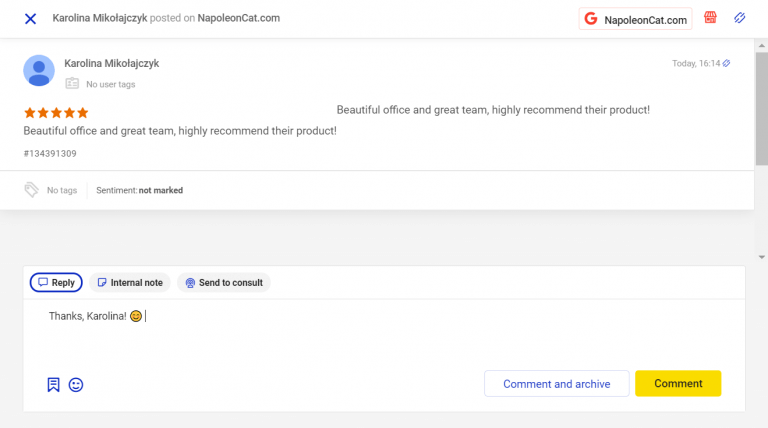 Good social media management software should cater to teams rather than individuals. NapoleonCat's solutions are built with teamwork in mind and allow users to create custom workflows and assign tickets to team members.
4. Analyze your results
Analyzing your social media content's performance is absolutely crucial for the success of your brand's social strategy. You need to be able to measure how your social content contributes to the realization of your marketing goals and how it resonates with your audience. You can then use this data to streamline your social media marketing plan to get more responses, more followers, and more customers!
When tracking social media performance, focus on individual pieces of content as well as entire channels. Here are some elements you should include in your analysis:
basic social media metrics (reach, engagement, audience growth, etc.)
the sentiment of online interactions with fans
conversion rates (click-throughs to your website or purchases)
the quality of your social customer care (response rates and times)
where you stand with all the above compared to your competition
You should also aim to analyze your own strategy – and stop allocating resources to accounts or content types that do not perform. Basically, if not every account is working or contributing to your brand development, it's time to pull the plug.

5. Hire a social media agency
While this one might seem a bit like cheating, for some companies it's the best way to go! If your resources are limited and you simply can't accommodate elaborate social strategies in-house, hire professionals to help out. Depending on your needs and budget, a social media agency can take over all of your social media activities or perform specific tasks like content design, community management, or performance measurement and reporting.
If you're not sure how to find the best social media agency, check out our guide!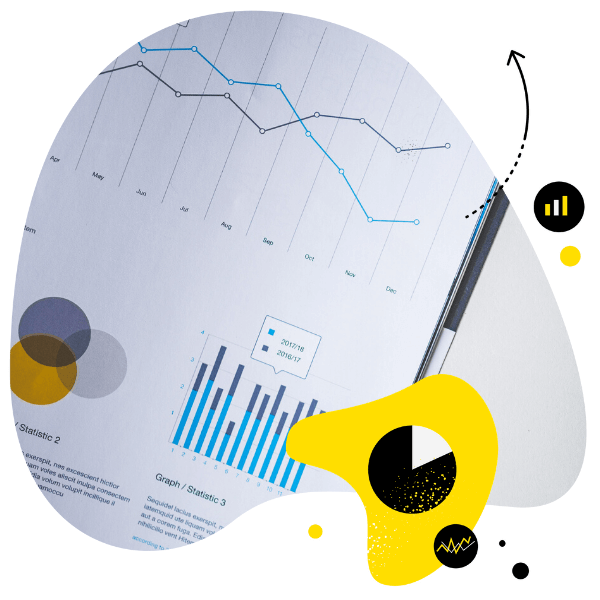 Social media management
Manage unlimited Facebook, Instagram, Twitter and LinkedIn pages in a single inbox. Track competitors and improve performance using simple dashboards.
Try NapoleonCat free for 14 days. No credit card required.
Wrap up
Managing multiple social profiles is not an easy task, but with a little bit of organization, specialized software, and perhaps some external help, you can make it work. Our guide will help you identify the best solutions for your business and become a force on social media.