Response times on social media keep some community managers up at night (if you've ever been one, you'll know what I'm talking about.) And then the speed is one thing, while how accurate and helpful you are with your responses is another.
In this article, I'm looking at how you can improve your social media response strategy while solving your customer problems better and building a customer-facing brand.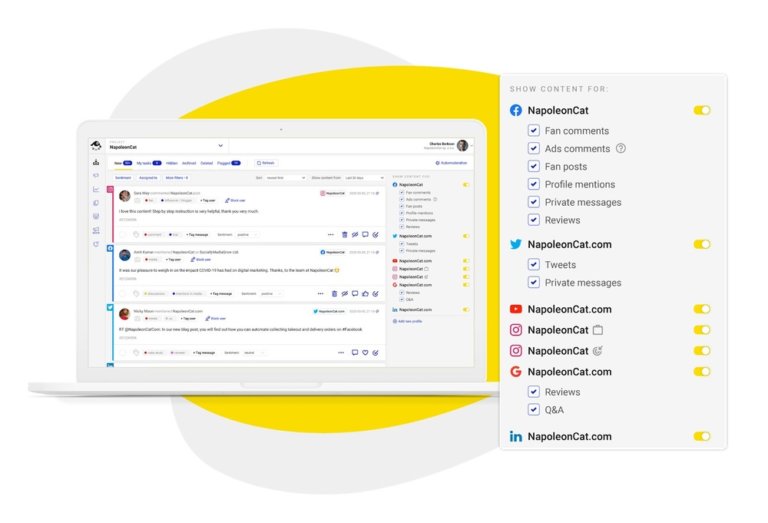 Manage all your messages in one view
Monitor and manage all your social interactions from Facebook, Instagram, Twitter, LinkedIn, YouTube, and Google My Business. Improve response times with automation. Try it for free:
Try NapoleonCat free for 14 days. No credit card required.
Social media is now an established customer service channel
It's one of the first places your customers go to when they want to solve a problem, complain, or rate your products or services. But somehow, some companies still don't treat their social inboxes as a legitimate customer service channel.
Unfortunately, they're missing out. And stats clearly show it.
Social media is considered the second most effective channel for getting a problem fixed, next to only a phone call.
Because of the nature of social media, and our "always-online" lifestyle these days, social media has raised the bar for response times in general. 48 hours to answer a customer complaint as part of your terms of service is hardly ever satisfactory anymore.
I mean, you can still do that (and many companies do it). But as much as 48% of consumers (or more, depending on the research) expect a response to social media questions and complaints in less than 24 hours. And according to Convince&Convert, 40% of customers who complain on social expect a response within one hour, with the average being 5 hours.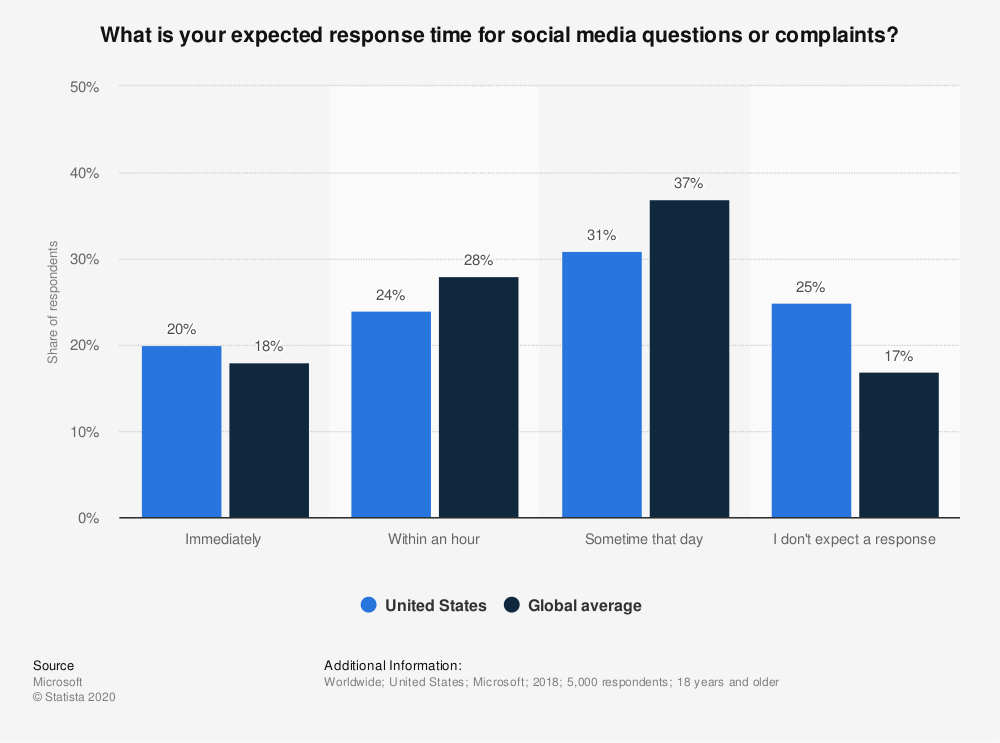 Waiting two or more days for a reply to your comment or worse, direct message, just won't cut it.
What also won't is not replying – and even a third of complaints on social media never get answered at all (!)
The pandemic has made answering customer complaints even more challenging
Many companies have seen a surge in online customer service activity since the COVID-19 pandemic started. This doesn't come as a surprise – a huge chunk of our reality has moved online because of social distancing rules, and so has customer service.
According to Intercom, who surveyed both B2B and B2C companies, the overall volume of incoming customer inquiries has increased by an average of 51% for almost half of them (47%). And with growing volumes, wait times to hear back have also increased overall by 27 minutes on average.
People took to social media, expecting – yet again – quicker action from brands. More people started contacting businesses on Facebook and Instagram and send questions or complaints using Messenger. And companies had to adjust their customer service flows to accommodate the increased traffic.
NapoleonCat's internal data quickly showed an increase in the use of the Social Inbox by businesses who have seen a rise in the number of posts and messages on social. On average, customer activity increased by 24% only within the first month of the pandemic. And the trend continued in the following months.
This clearly shows that these days, you can no longer ignore social as part of your customer care strategy. But to effectively serve your customers, you need to support your team with the right tools. So they can perform better and help you build a positive image for your brand, which social customer service is a huge part of.
A good social media response strategy helps increase sales and customer loyalty
Let's look at some stats again:
Customers who get a response to their tweets from a brand are willing to spend 3 to 30% more on a future purchase from that business.
69% of US residents said that directly messaging a company makes them feel more confident about the brand.
According to Convince&Convert, answering a complaint increases customer advocacy by as much as 25%, and not answering it decreases customer advocacy by as much as 50%.
If you're not responding to your customer's comments and messages on time (or not at all), your customers might feel you're ignoring them. And they vent more of their frustration on social. And the cycle continues. (One more stat: Nearly half of consumers will discuss a bad customer service experience with friends. 24% will do so on social media.)
There's clearly room for improvement for brands in this department, especially now. So let's take a look at how you can do it, using the right tools and policies (and NapoleonCat's Social Inbox).
How to improve your social media response strategy
Build social media communication into your customer service workflows
It's easy to overlook comments or complaints, especially if you're present on multiple channels or are an agency working for numerous clients.
That's why your customer service team should be on social – and they should have access to social profiles and tools to handle customer communication from there. You need defined workflows with clear rules on who engages with what type of content.
The NapoleonCat Social Inbox will help as a platform for distributing conversations and tasks across teams. Use it to assign moderators, delegate tasks to different team members, and consult experts if you don't know the answer right away.
Since you have all your social media accounts and Google reviews in one dashboard, there's no risk you'll miss anything (and leave someone without a reply.)
You can monitor:
Direct messages on Facebook, Instagram, and Twitter
Comments on Facebook, Instagram, YouTube, and LinkedIn
Tweets and fan posts on Facebook, along with Facebook mentions
Reviews on Facebook and in Google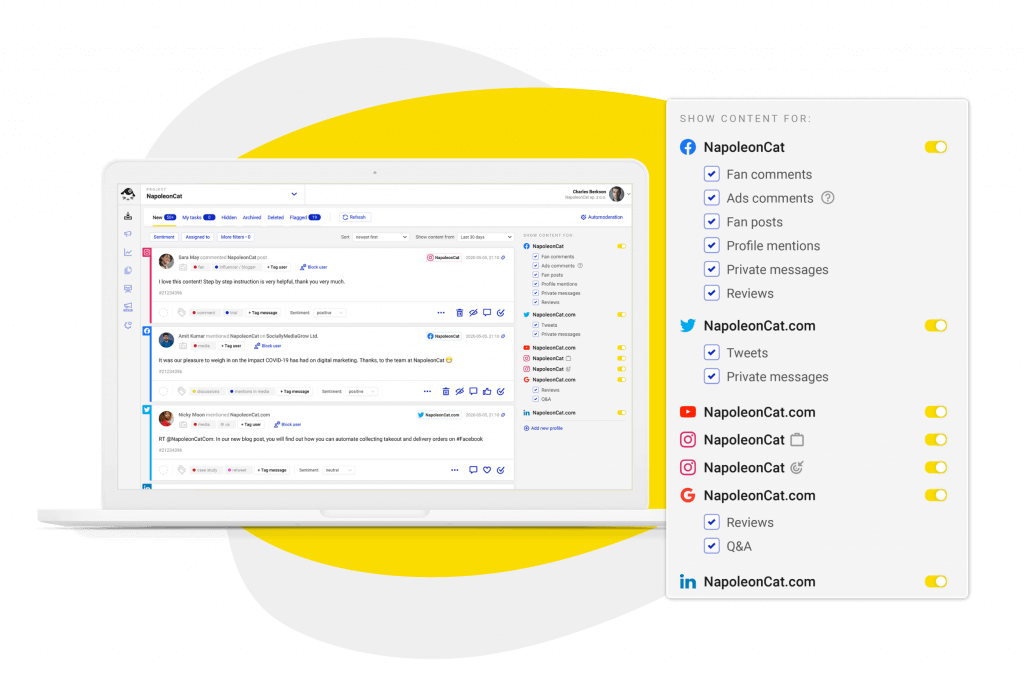 And when you have a clear workflow in place (instead of opening several channels and chasing native notifications on all of them), you can significantly reduce the time it takes to respond to your customers and followers.
We conducted an experiment; we moderated eight different types of queries from various social media platforms manually (or, more precisely, using the native solutions available on the social media platforms) and using a social media management tool. We tested moderation on NapoleonCat (but no animals were harmed during this experiment 😉). Here's what we've found: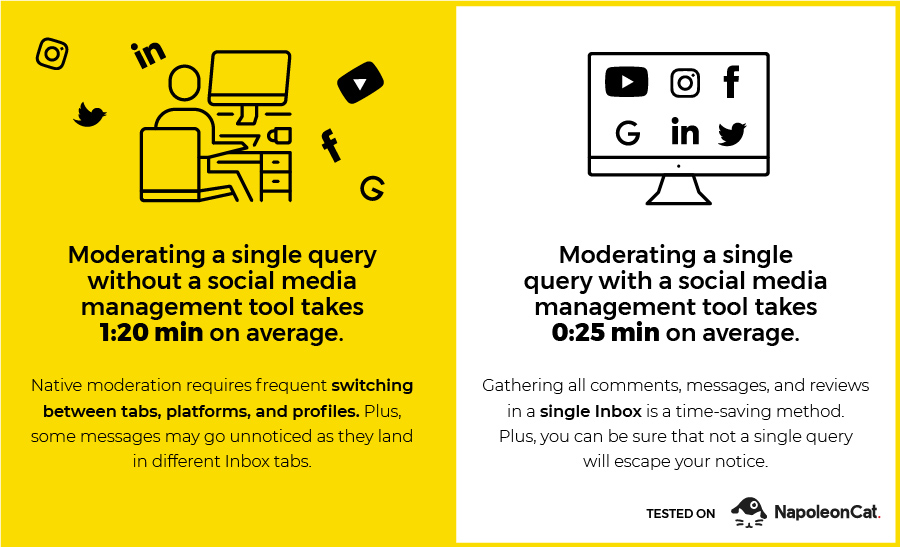 And then we went a bit further and designed a calculator that will tell you how much time you can save with the help of our Inbox:
CALCULATOR
Time Saver Calculator
Save time with Social Media Automation
Get notified and reply immediately when something goes wrong
You're lucky if you're working as a social media manager or community manager and never had to put down a fire, a.k.a a social media crisis. Some companies know that all too well.
There's nothing worse than leaving a critical complaint thread to grow on your Facebook page over the weekend – before you see it when you're back at your desk Monday morning.
Automating moderation on your social channels, at least to some degree, can help manage social media crises more efficiently and quicker. By setting up automation rules in your Social Inbox, you can:
take action automatically when certain conditions occur, like someone posts on your page including predefined keywords or you hear from someone with a specified user tag (like a long-time customer – or a hater).
get notified (along with other team members you designate) when that happens so you can respond immediately or consult other team members on what to do next.
respond automatically in comments or private messages, so the user gets a reply while you and your team are working to fix the problem.
define the times of day and days of the week when these rules apply (like when you're out of the office or just want to get some sleep like a normal person).
Automation, especially on social, still has some bad reputation (after all, no one wants to talk to a robot). But the truth today is, it can help you be both more personal and more responsive (as long as you go beyond using it to post the same reply to everyone mentioning a topic).
Just make sure you're adding the human touch it needs, like with every type of brand communication: write personal follow-ups and have clearly defined scenarios that help you predict what can happen next to prevent the situation from getting out of hand.
Optimize responses to repetitive questions
Automation will also help when you get many questions around the same topic, like the price of a given product or how a specific product feature works. Plus it can help you make the customer service flow smoother by letting your customers know someone's listening.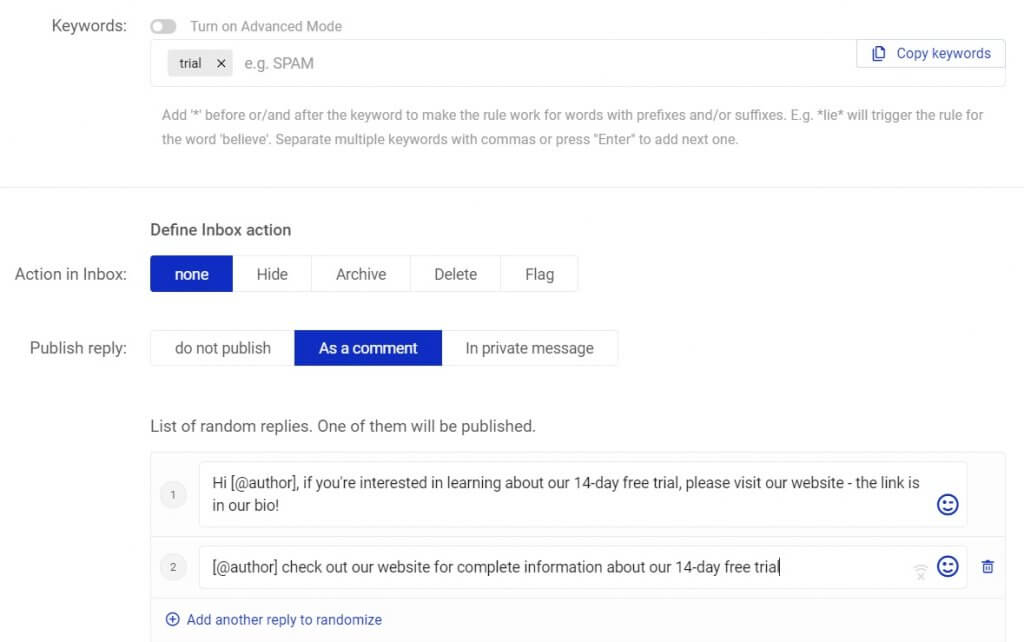 With Auto-moderation you can create up to 20 different replies to a single query
Customers today are impatient and expect instant responses – even when the issue doesn't seem pressing to you, to them, it might be. Because if a customer wants your products, but you keep them waiting for too long without explanation, they'll go somewhere else. 🤷
According to Facebook survey data across four markets, the majority of customers who message brands on social expect a faster response than if they had used a more traditional mode of communication.
So use auto-moderation to send essential information, direct people to helpful resources (like FAQs or blog articles), or just let them know you're not around and someone will be with them shortly. Setting up Auto-moderation will take a few minutes but once it's done, here's how much time it will save: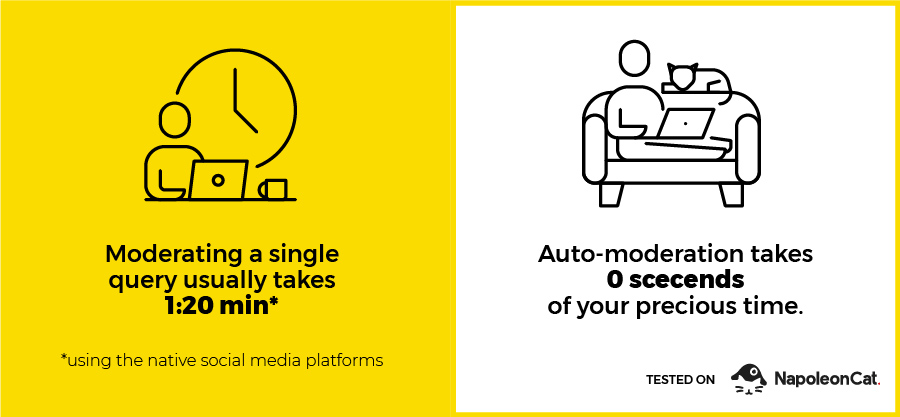 Prioritize different types of content
Of course, social media is not just about customer service – brand engagement is key (and usually, the primary reason brands go on social in the first place). But if you're getting a lot of interactions from people, it's easy to get lost and overwhelmed. All of them require a response – not just when someone's complaining, but also when they're asking a question or replying to your engagement post.
A brand that posts great content, but then never replies or takes too long to do so, will not be seen as a customer-facing brand. There's a special kind of disappointment in getting engaged in a conversation with a brand and then receiving no response whatsoever.
So make the Social Inbox your center of command for all things social – you'll have a clear overview of all the activity happening on your channels and can distinguish between brand engagement and customer service, and get the right people involved.
What's helpful is that you can also see conversation history, so you can avoid duplicating answers (and irritating your interlocutor), even if you're taking the conversation over from another team member.
Decide what needs immediate attention and what can wait a little longer (but not too long, that should be made clear by now ;)).
Own the conversation on your sponsored content
I'm sure you've seen sponsored posts on Facebook that have unmoderated comments from days – or even weeks – ago. It's less of a problem if they're enthusiastic comments (which you should reply to as well, by the way). But what if they're negative comments ("hey, but what about my complaint from [insert date two months ago]?") or straight spam? When unmoderated, they can ruin your ad or, at best, lower your conversion rates.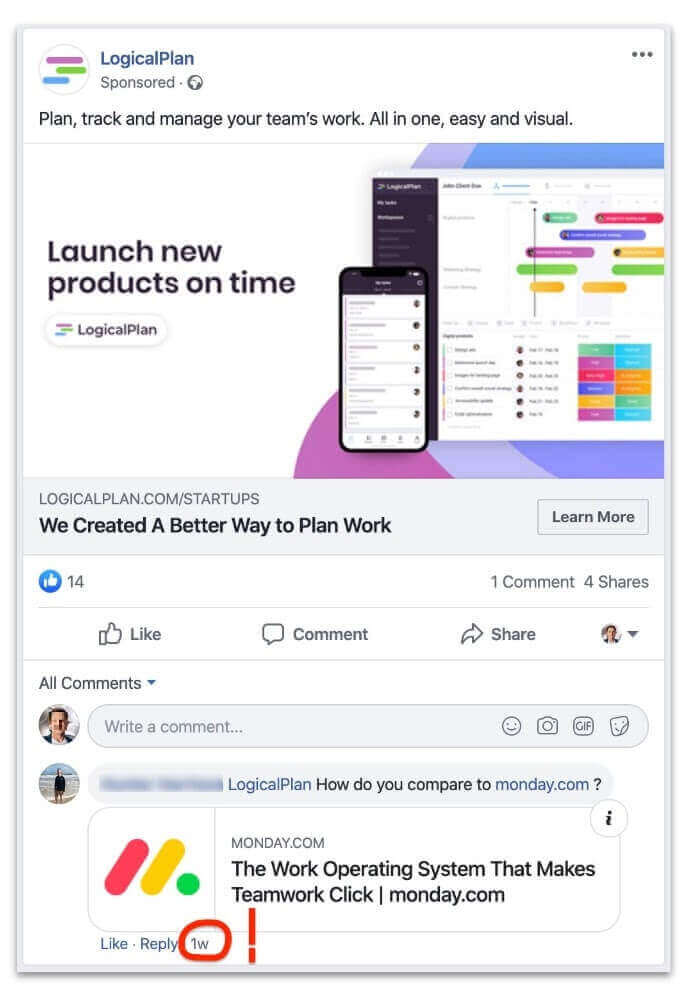 More often than not, the only person that sees them is the person managing the ad campaigns. And if they're dealing with multiple ad sets in multiple campaigns, or worse, for multiple clients, chances are they'll never notice.
That's why Social Inbox includes activity on sponsored content, including both posts published on your wall and those running as ads in the background (or what we used to call "dark posts" back in the day.)
So there's no way you can overlook them – which means you can take appropriate action: remove the spam, act on the complaints and fix the problem, answer the questions, and say thank you.
And everyone who sees your ad will now see how responsive you are – don't miss that opportunity.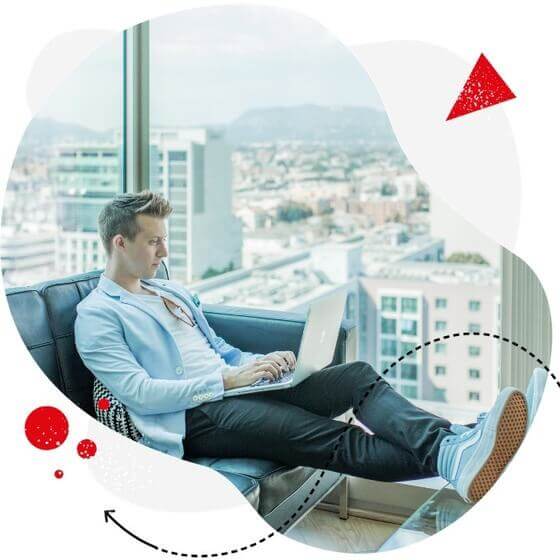 Social media response management
Manage all your comments, messages, and more – using one simple tool. Improve response time on social media with automation. Try NapoleonCat for free:
Try NapoleonCat free for 14 days. No credit card required.
Don't ignore Google reviews
If you run a restaurant chain or other business with multiple locations, you probably know how tough it can get to monitor and reply to the reviews your customers leave online – both the happy and the unhappy ones.
According to stats, 90% of customers say positive online reviews influence their buying decisions, while 86 percent say the same about negative online reviews. But what's also interesting is the fact that 97% of people who read reviews on Google also find it important to see how the business replies.
So even if you haven't thought of it that way, replying to reviews is an important part of building your brand online.
According to Moz, a negative review can cost you up to 22% of potential customers. When you leave it unanswered, you also simply risk losing business – and money.
Luckily, most (if not all) of negative reviews (and same goes for any negative feedback online) can be turned around by the right – and quick – action taken by the brand.
NapoleonCat's Social Inbox helps you manage Google reviews much more efficiently. For one client, using the tool has meant going from a close to full-time job tracking and responding to 1500 reviews monthly to spending just 1.5 h every other week. Nice, huh?
Time savings like that will also inevitably translate into the quality of your responses – and the customer satisfaction that goes with it.
Be proactive
Don't forget – social media is not just about replying to negative comments. It's also about proactively engaging with your audience. After all, it's a two-way conversation – and you play a huge part.
So apart from replying and talking to your fans and followers, there are also things you can do to minimize customer inquiries or complaints, allowing for more quality conversations. Here are a few ideas:
Use in-app notifications, emails, and regular social media updates to inform them about changes, issues with your product or service, or news that affect them in any way. And do it before they come flocking to your direct messages or Facebook wall with the same question or complaint.
Create content resources like guides, infographics, and blog articles (like the one you're reading) you can direct people to.
Check your customer service chat logs and emails for the most frequently asked questions and put together some helpful answers (preferably in a place that's easy to find).
Use these ideas to create a helpful content series for your social media, explaining things people usually ask about – before they do it.
And one more essential tip to sum it up:
Always reply
Social media conversations are manageable (although anyone who's ever worked managing them – myself included – knows how tough it can get). You can stop the overwhelm by using a tool that cuts the time to respond and makes it easier (or, at all possible) to wade through all the mentions and comments and steer the conversations in the right direction.
I don't have numbers on this one, but I'm pretty sure there's no business in the world that hasn't benefited from a better, more timely, and effective social media management.
Wanna bet?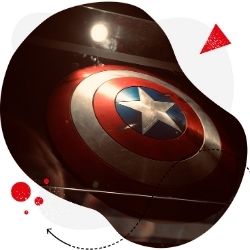 Protect your social media from offensive comments and SPAM
Automatically hide or delete comments containing spam under your organic posts and ads. Try it for free:
Try NapoleonCat free for 14 days. No credit card required.