To stand out from the crowd when you market your eCommerce business on social media, posting eye-catching product photos isn't enough. The right social media marketing strategy includes communicating with customers, dealing with angry consumers or trolls, and analyzing your competitors.
Although all of these tasks can be time-consuming, there's a solution: implement eCommerce automation on social media for maximum impact.
As an eCommerce owner or a marketing specialist who works for eCommerce, you know that your target audience is active on social media. In the era of social commerce, when customers discover and research products on social media, marketing your online store on Facebook, Instagram, Twitter, or any other social media channel your audience uses is a no-brainer.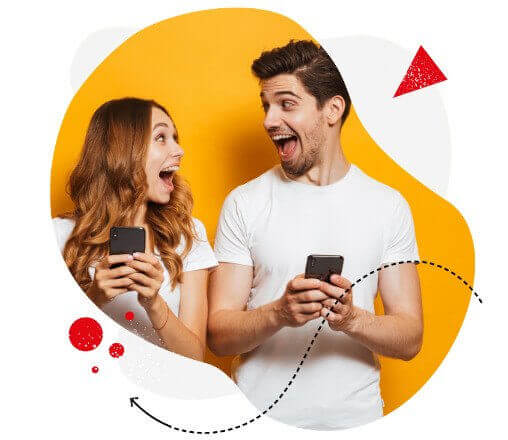 Social media marketing made easier (especially for teams)
Automation, analytics, reporting, scheduling, and more. Try NapoleonCat and save 90% of your time spent on your marketing tasks. Try it for free:
Try NapoleonCat free for 14 days. No credit card required.
People spend a considerable amount of time on social media platforms, so it has affected the consumer buying process. Take a look at the numbers:
Moreover, social media platforms will help online businesses sell even more in the future. Statista claims that the value of social commerce sales is predicted to reach 2.9 trillion U.S. dollars by 2026.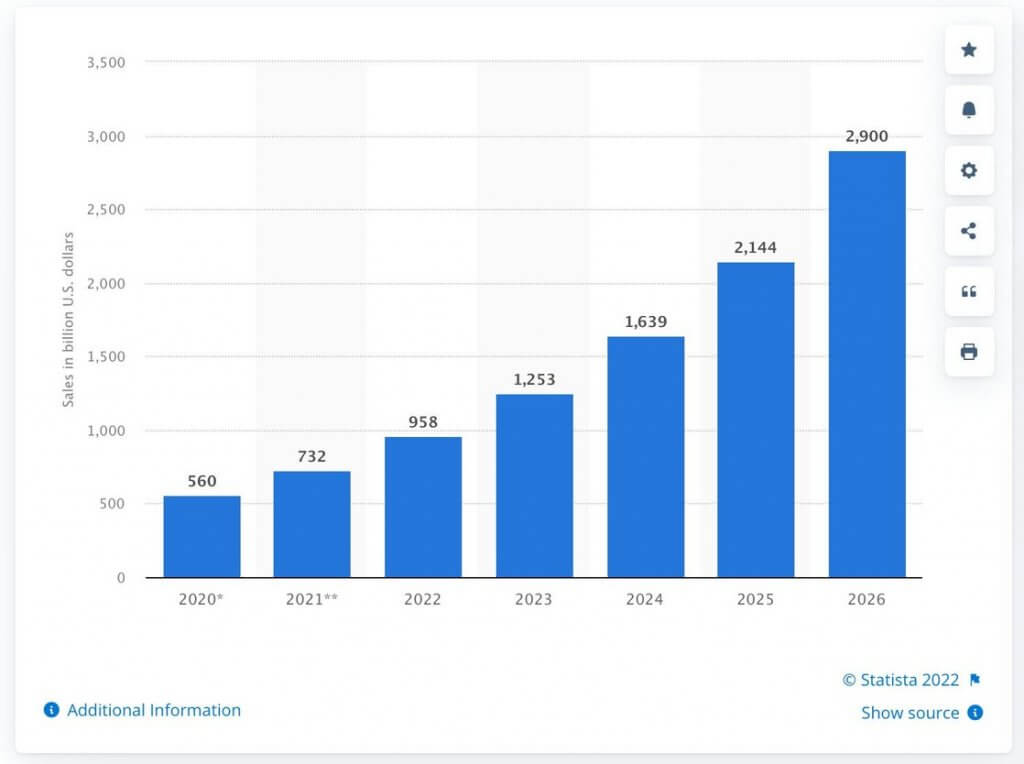 This sales potential attracts more and more businesses that want to communicate more with potential customers on social media.
Since customers are interested in buying products on social media, they are also more likely to share customer complaints or customer experiences on these platforms, too. To please your audience, you need to pay close attention to what your customers say about your business, satisfy their needs, and go the extra mile to get positive feedback.
This means dealing with a bigger number of tasks, so implementing eCommerce automation on social media is a great way to put repetitive tasks on autopilot, focus on what matters most, and stand out from your competitors.
To make the most out of this magic option, let's start with the basics: let us define eCommerce automation and show you how it can help your business grow.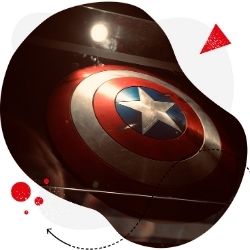 Protect your social media from offensive comments and SPAM
Automatically hide or delete comments containing spam under your organic posts and ads. Try it for free:
Try NapoleonCat free for 14 days. No credit card required.
What is eCommerce Automation?
Online merchants are overwhelmed with dozens of small and repetitive tasks and eCommerce automation is here to help.
It is a technology that helps eCommerce businesses perform some processes or procedures with minimal human assistance.
As specified in BigCommerce, "eCommerce automation is the software that helps your online store convert most or all of the manual, repetitive tasks into self-fulfilling, automated tasks. In other words, this helps you complete tasks automatically rather than doing them manually."
It's more likely that you know about Shopify Flow, but what about social media automation for eCommerce?
Since most online merchants sell on social media and therefore communicate with customers on these platforms, the best eCommerce automated tools help to automate some aspects of social media management, too.
Why Does Social Media Automation Support eCommerce Businesses?
Managing social media profiles is time-consuming, especially if these platforms help you sell online: people constantly interact with your brand, craving your attention. From asking questions about your products to sharing their customer stories, you have to deal with various tasks.
Luckily, social media automation deals with the majority of repetitive tasks. It can help you:
Save time managing social media accounts: Selling on social media, it's more likely that you constantly deal with manual tasks like communicating with potential and existing customers in comments or direct messages. When you use social media automation, it can save you time, especially if you manage multiple social media accounts for business.
Improve social media customer service: Most customers ask repetitive questions regarding your business or products on platforms they use for product discovery. When you use eCommerce automation, you can instantly send auto-responses to questions about sizing, delivery times, or payment methods. As a result, you provide prompt responses that improve the quality of customer service and therefore customer satisfaction. Win-win!
Deal with dissatisfied customers and internet trolls: It doesn't take much time or effort for social media users to share their customer experiences. When dissatisfied customers reach out to your brand, you need to act fast in order not to encourage them to share this negative feedback on platforms. Moreover, internet trolls are waiting to exploit human errors, so it can cause harm or even ruin your online reputation. In short, eCommerce businesses should solve customer inquiries fast and social media automation can optimize this process.
Boost customer loyalty and satisfaction: When people ask questions about your product, 90% of them expect to receive a reply within one day. If you can meet their expectations, brand loyalty and customer satisfaction increase. When you moderate customer requests fast and use social media automation to solve some inquiries in real time, it positively affects your reputation.
Stay ahead of competitors: Most businesses believe that automated workflows on social media are expensive, so they don't give it a try. As a result, they either hire a solid social media team or spend much time moderating customer inquiries on social media. With the right eCommerce automation tools that work on social media, from AI content writers who create social media posts to scheduling tools or all-in-one automation platforms, you can focus on more strategic tasks and beat the competition.
Yes, social media automation can definitely support your eCommerce business. But if you wonder how to use marketing automation for eCommerce on social media, this article is right for you.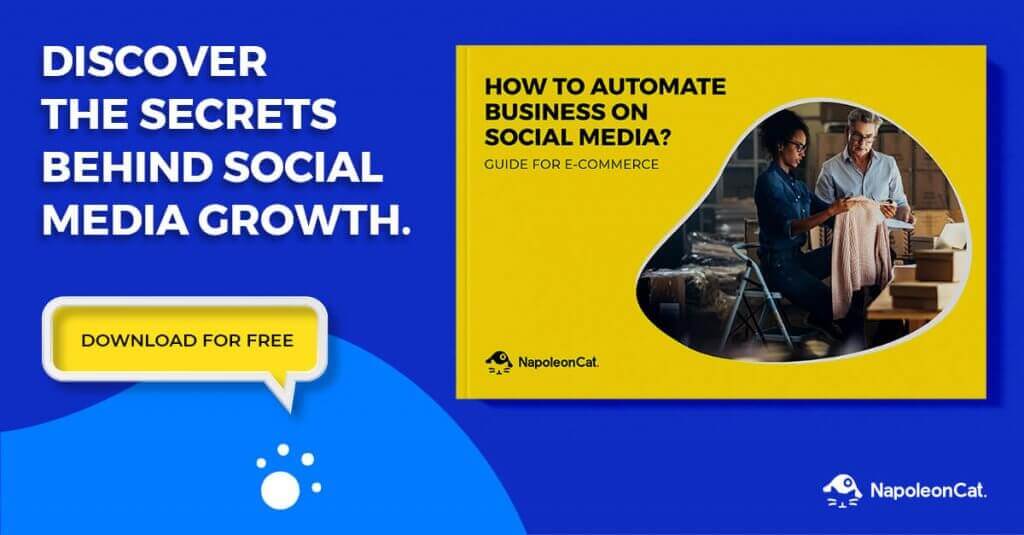 When to Implement eCommerce Automation on Social Media
Did you know that 95% of people don't want to speak to robots when shopping online?
Yes, customers crave authenticity, so they seek out a human touch. Automating all social media tasks is impossible (especially when you have critical conversations), but when you know the right moments to implement eCommerce automation on social media, you can focus on more strategic tasks and bring your business to the next level.
Implement social media automation to support your eCommerce business for the following three reasons.
1. Turn Your Social Media Profiles into Storefronts
Practically every eCommerce business owner knows that online shoppers buy with their eyes, right?
To acquire more customers and turn interested people into paying customers, big and small brands lay a bet on product photography. When you market and sell on social media, visual content matters even more.
Growing your business, make sure your business social media profile is just like a storefront: it shows off your product variety in an appealing way that converts visitors into customers.
With the right product photos or videos, not only can you showcase your product line to encourage impulse buying, but you can also improve customer experience as it helps online shoppers find products that can solve their problems. Check out a good example of a storefront from Dolce & Gabbana: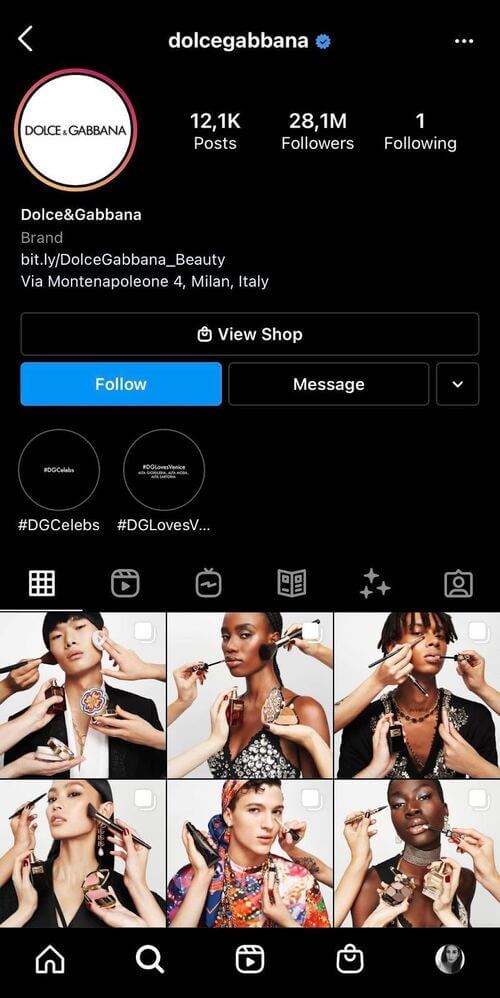 To create a similar cohesive social media profile, plan your feed in advance. If you want to publish posts that represent your brand identity and grab attention, think about posting eye-catching visuals at the right time.
Social media marketers who work for eCommerce know the importance of Instagram eCommerce tools, but most of them keep it a secret that eCommerce automation comes in handy – you get a chance to schedule bulk posts and post them when your audience is active.
How NapoleonCat Can Help:
Wouldn't it be great if you could manage all social media posts in one place? With NapoleonCat, you can do just that.
It's an all-in-one social media tool with an easy-to-use Publisher feature that allows users to schedule posts and automatically publish them across 5 platforms at once, using one dashboard.
What is more, NapoleonCat helps you analyze your social media posts, understand what works best for your competitors, and automatically create reports (weekly, monthly, or quarterly) to find out what kind of content works best for your target audience.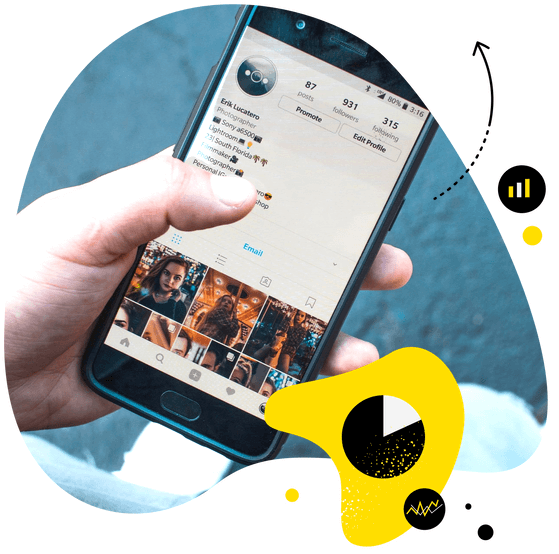 In-depth Social Media Analytics
Measure your marketing results on Facebook, Instagram, and other platforms. Track competitors and improve performance using one simple tool. Try it for free:
Try NapoleonCat free for 14 days. No credit card required.
2. Provide Better Social Media Customer Care
When shopping online, potential customers have dozens (if not hundreds) of questions about products, sizes, colors, delivery, or payment methods.
Whether you like it or not, you should be ready to provide excellent social media customer care if you want to improve your e-store and boost customer experience.
Big eCommerce brands like H&M receive a great number of customer questions, so they realize the importance of social media customer service. As a result, brands often create dedicated handles for customer inquiries to segment customers based on their needs and wants, and spread the word about contact options in the bio: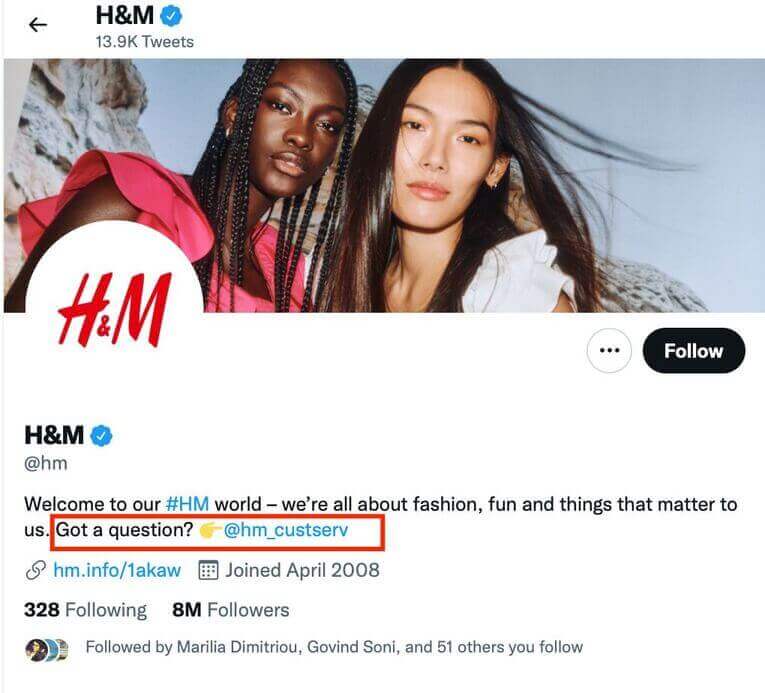 Having a separate social media profile doesn't mean that you can stop monitoring brand mentions. Customers still ask their questions on main profiles and international customers often use their own language, expecting to get responses in the language they use.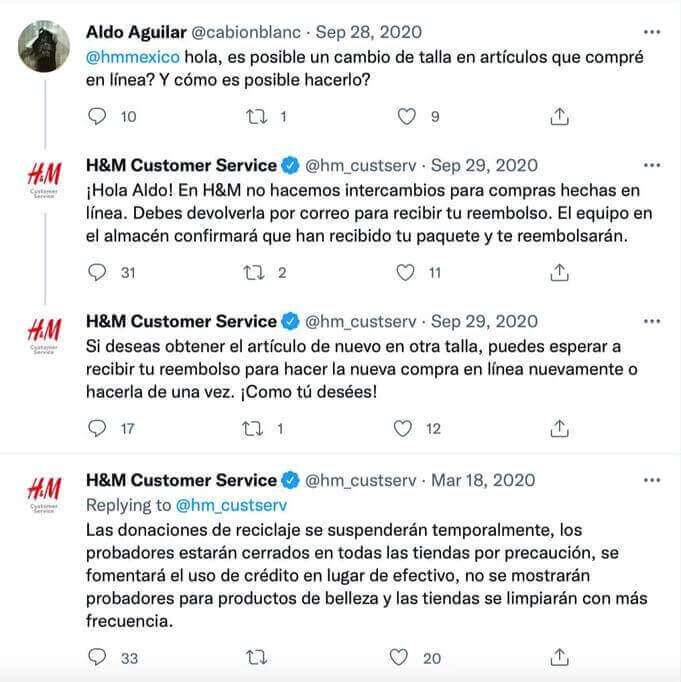 That's about providing excellent customer care that increases customer satisfaction and retention.
Whether you're a big eCommerce company with an in-house customer service team or a small one with no social media moderators at all, handling customer inquiries can be time-consuming unless you make the most out of social media automation.
How NapoleonCat Can Help:
With the ability to manage all comments and messages across multiple accounts and platforms from one dashboard, NapoleonCat is a social media engagement tool that allows you to view and reply to all requests with ease.
Whether you're present on Facebook, Instagram, Twitter, LinkedIn, YouTube, or Google My Business, there's no need to switch between different tabs, accounts, or platforms as everything is located in one view.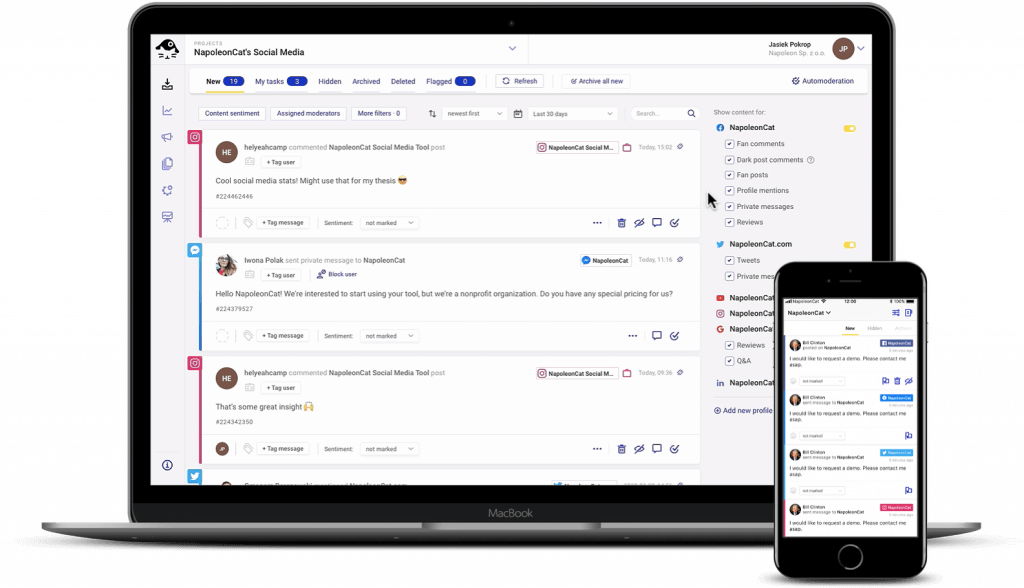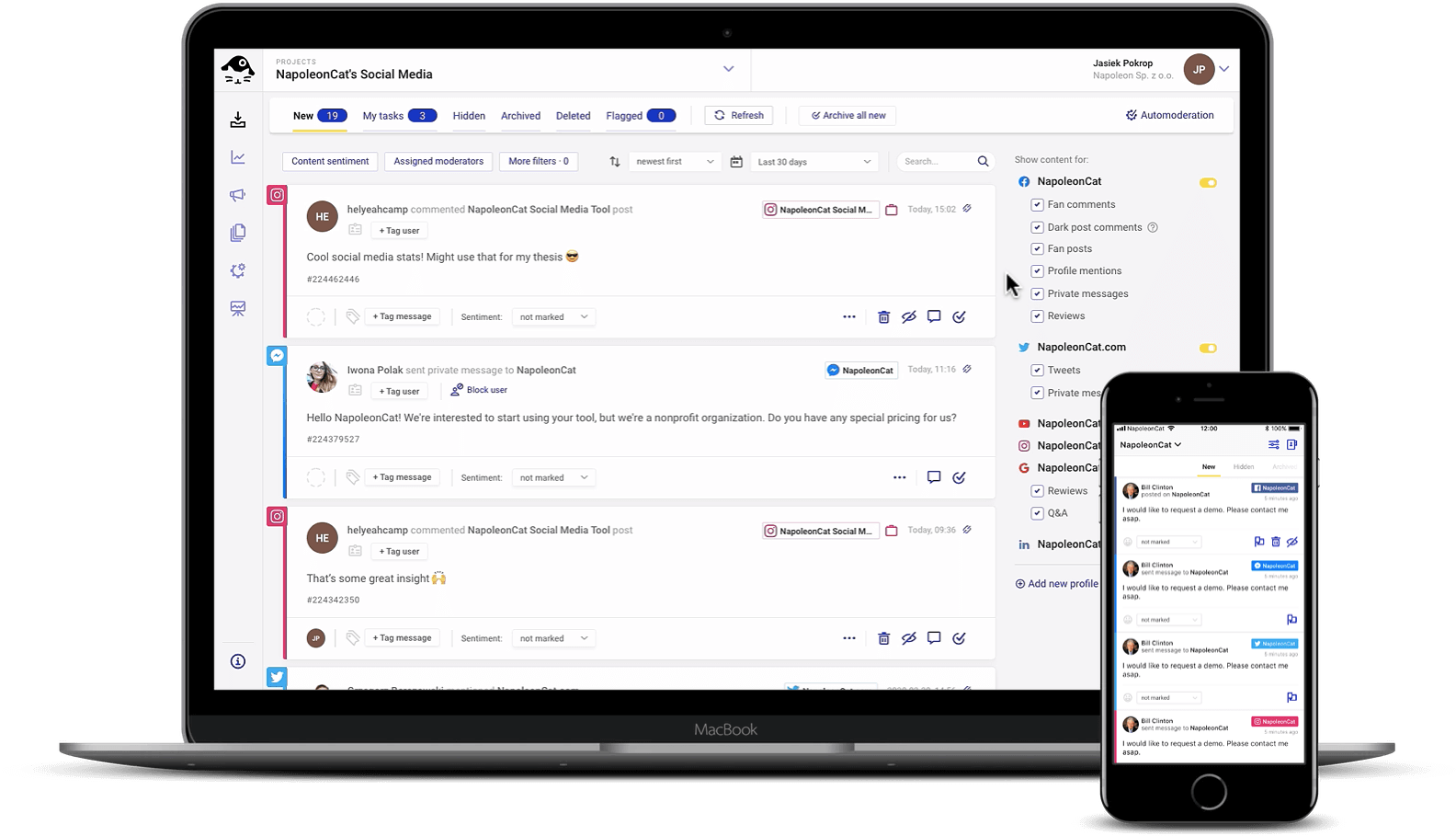 Working solo or having a social media team, NapoleonCat has all features that provide better response rates and therefore improve social media customer service.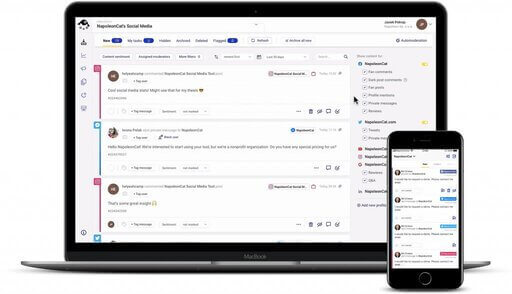 Manage all comments and messages from one view
Use NapoleonCat to manage all of your comments, messages, reviews, etc. – all from one simple dashboard. Try it for free:
Try NapoleonCat free for 14 days. No credit card required.
3. Build a Great Brand Reputation on Social Media
Social media users are not shy to share their customer experiences, especially if they are not satisfied with the quality of your products or customer service. The eCommerce market is full of high-risk orders, so chances are you have to deal with bad reviews from time to time.
As specified in one report, around 54% of customers write bad reviews to warn the online community and help other people make better purchase decisions.
Word-of-mouth marketing works extremely fast. When people read negative comments, it influences consumer perception of your brand. Thus, eCommerce businesses should take care of maintaining a positive brand reputation on social media.
Even world-known sportswear brands like Nike receive comments and messages from angry customers. Check out one negative comment from a user that received 52 likes from other fans to show their support:

People buy from brands they trust, so you have to deal with negative feedback fast, whether you check out business tags, read comments, or monitor Facebook ads comments. Luckily, the right social media automation software can help you protect your online reputation.
How NapoleonCat Can Help:
When it comes to building an online reputation on autopilot, NapoleonCat has various automatic moderation features that help deal with negative reviews, trolls, spam, or hate speech.
This Social Media Automation Tool offers automated solutions like setting up smart auto-replies for comments (including ad comments) and messages on Facebook, Messenger, and Instagram based on specific keywords that you define, as well as other triggers that can set off an automatic reaction.
What is more, you can automatically hide or delete inappropriate comments on FB and IG (ad posts included) or disable comments on Facebook ads if internet trolls try to ruin your online reputation.
And if your customers share time-sensitive inquiries on social media and they expect to get a quick reply, NapoleonCat can automatically redirect them to dedicated customer support members.
Such automated solutions can protect your organic and paid posts from spam, as well as improve your response rate.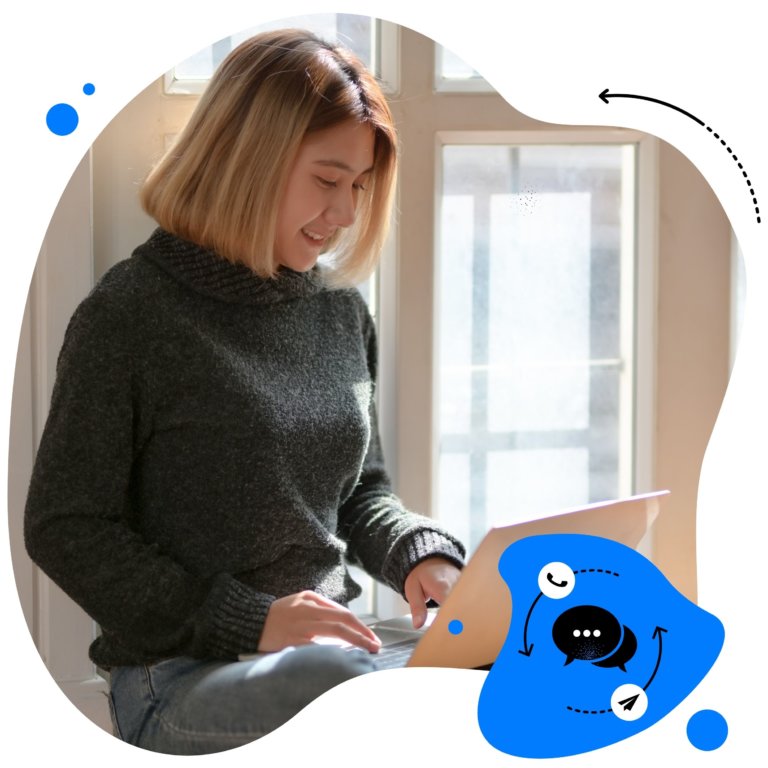 Manage social media in a team
Moderate comments and messages in a team. Review and approve content. See real-time updates and never overlap with others' work. Try it for free:
Try NapoleonCat free for 14 days. No credit card required.
The Bottom Line
Selling on social media has a lot of benefits for eCommerce brands whose potential customers are active social media users. At the same time, marketing your products on social media requires much time and effort.
When you constantly deal with repetitive tasks, it's nearly impossible to focus on more strategic goals that lead to business growth unless you have a proper time-saving assistant 😉
You may also like:
And if you'd like to learn more about social media automation, we recommend the following articles: