Even though Instagram is not the biggest social media platform out there, it does generate a lot of engagement. 68% of Instagram followers engage regularly with brands, compared to 32% of Facebook users. As a matter of fact, brands experience the highest user engagement on Instagram. It goes to show how important it is to leverage the power of "The Gram" for your marketing strategy.

Using only one default tool (Instagram Insights) may not be enough. You need assistance, one that's good and effective. In this article we're going to present you some very useful tools to boost your Instagram strategy.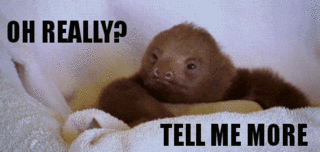 Like2Buy – create shoppable links
Putting links on Instagram may be a problem. Those who don't have at least 10 thousand followers can only put one link in the bio section of their profile. Like2Buy is a platform that can change Instagram traffic into mobile sales. It eliminates the need for users to open a separate browser to search for a product. Instead, Instagram users just click on a link. The Like2Buy link in the Instagram bio section leads to a page of the brand's featured products. From that point, they can select any of the photos of your products that appear on the company's Instagram feed. Within two clicks, the user is at a landing page for a specific product.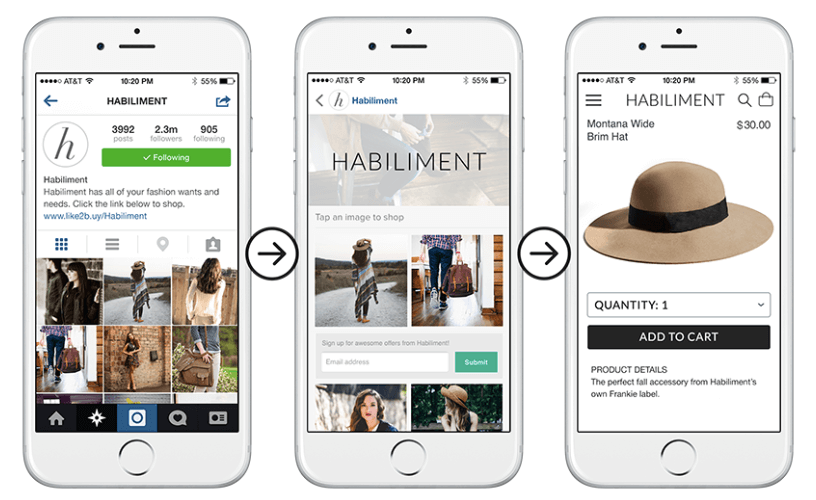 Ritetag – find the best hashtags for your content
We've covered the subject of the power of hashtags for your Instagram account before. Yes, hashtags can help you grow your organic reach dramatically, even x20. But without the proper tool, choosing the right hashtags requires some manual work and time. With Ritetag, you'll have the best sets of tags generated automatically. You will also be able to see whether a specific hashtag is overused, great, good, or unused. Ritetag also works for other social networks, such as Facebook and Twitter.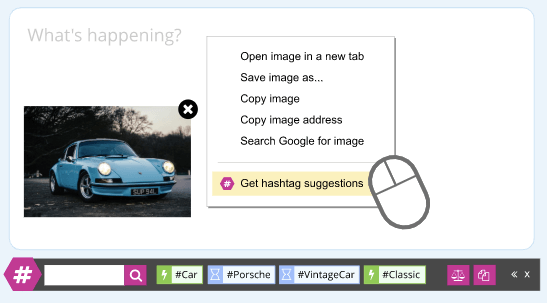 Shoppable Instagram Stories stickers
Putting links inside posts on Instagram can be a problem. Sure, anyone can place a link in their bio, but what then? Unless you have at least 10 thousand followers, you can't include swipeable links in your Stories. Instagram itself comes with a smart hack – shoppable stickers.
This technically isn't a tool, it's a feature, a very helpful one in fact. Placing a product sticker in your Story will allow people to access this product's page on your website directly.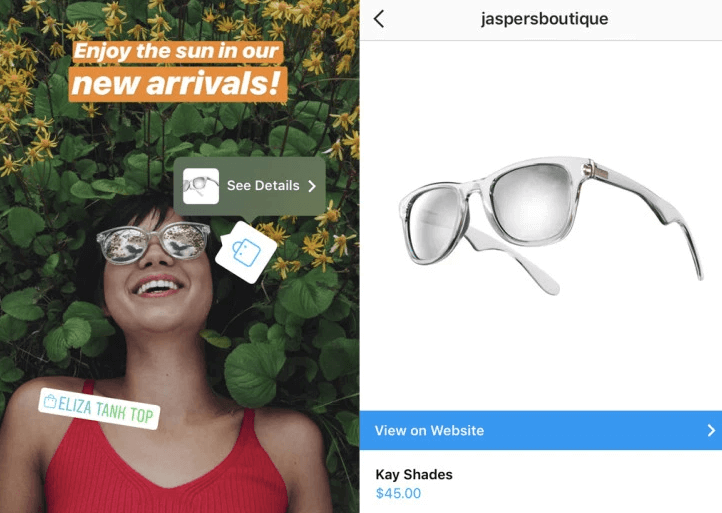 Canva – great graphics don't require experience
We all know Instagram is all about engaging your audience with visuals. This has a lot of people wonder if they can pull it off without any experience in graphic design. Canva works as an editing tool which can produce ready-to-go, sleek graphics within minutes. You don't need any prior courses – it's very easy to use and intuitive.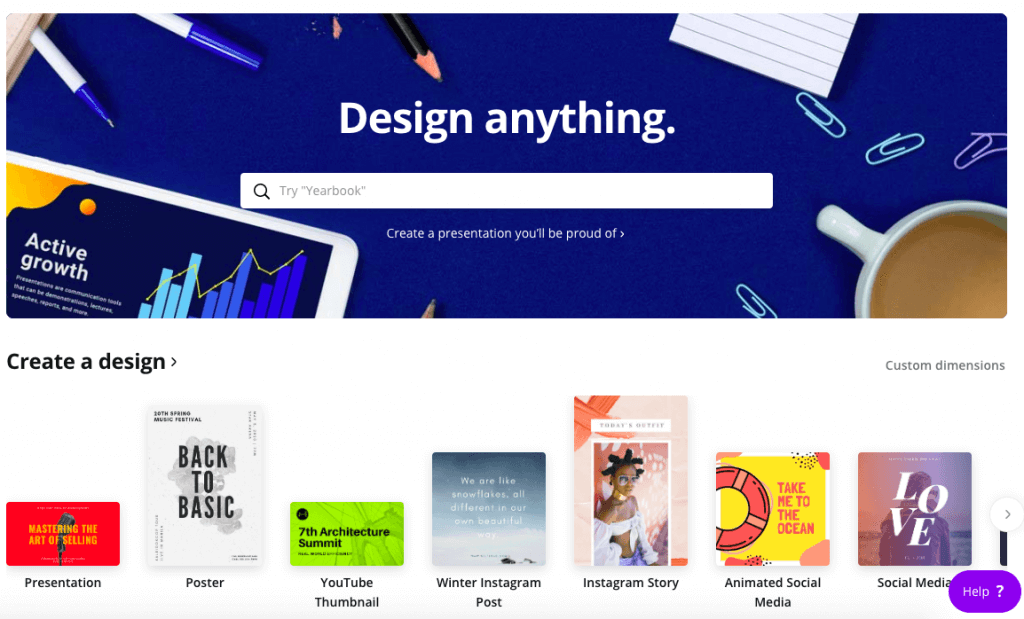 Taggd – find the best user-generated content
User-generated content (UGC) can oftentimes become a holy grail in a company's social media strategy. 85% of consumers find UGC content more influential than brand photos or videos. Placing user-generated content directly on product pages can improve conversion rate by up to 64%. But scrolling through all of the user-submitted content and picking the best stuff can be an arduous job.
Taggd is a platform that uses machine learning and state-of-the-art image recognition technology. It automatically matches user-generated content to your product catalogue, sparing you countless hours of work.

InstaRepost
It's no secret that downloading Instagram content can be tricky – InstaRepost comes with a solution. It's a simple mobile app that allows users to download any content and directly re-post it to your Instagram page. By doing so, it spares you your precious time to curate the best UGC. According to a study, Millennials trust user-generated content 50% more than other media. The app's best advantage over other Instagram repost apps is perhaps the fact that it doesn't add any watermarks on the edge of the photos/videos.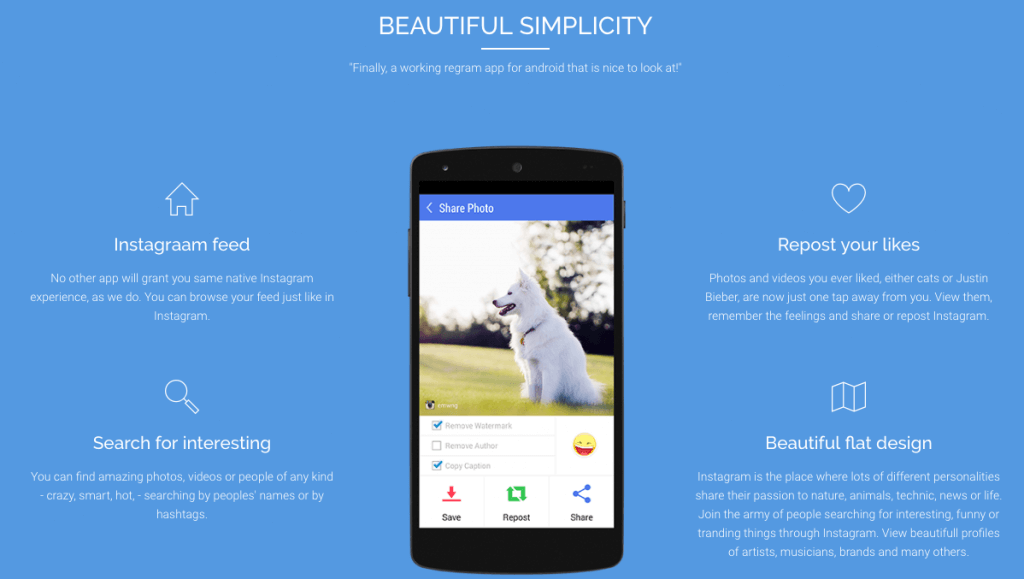 Wishpond – rock Instagram contests
Instagram contests can boost your engagement rates, get you more followers, create communities around your brand and generate word-of-mouth.
Hashtag contests prompt users to publish content on Instagram and use a specific hashtag chosen specifically for that contest. All of the submitted content will be placed on a single page. This makes it easier for everyone to find the contests, vote on the best content, comment, etc. This feature can prove very useful if you wish to build an active community and increase your social proof. The Wishpond marketing tool is easy to use, mobile-friendly, and works for Facebook and Twitter as well.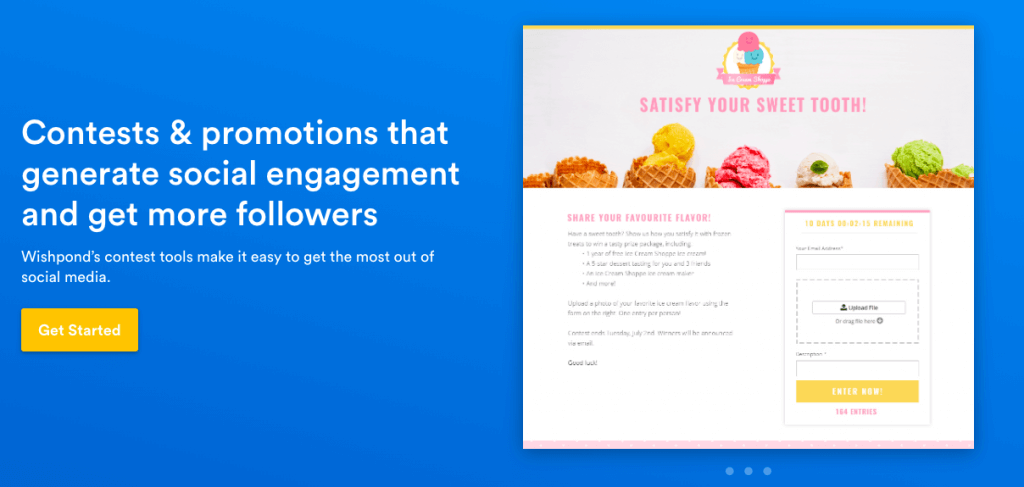 NapoleonCat – analyze, monitor, and manage all your social media
Our very own social media management tool – NapoleonCat is a bunch of tools jammed into one online software. Among other things, it allows you to keep track and answer to all the incoming content from all social media profiles, including Instagram.

It also offers automatic moderation, which works a bit like chatbots. However, these chatbots are quite smart – you can configure them to answer to customers' requests adequately. With NapoleonCat you can also analyze how your posts are performing and not only that – you're able to monitor your competitors as well.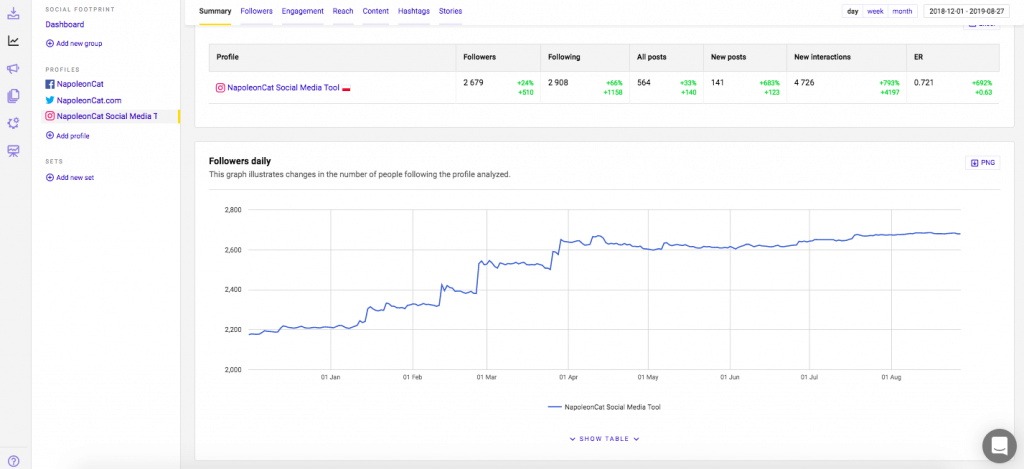 Other features include generating comprehensive reports, hashtag performance analytics and scheduled publishing.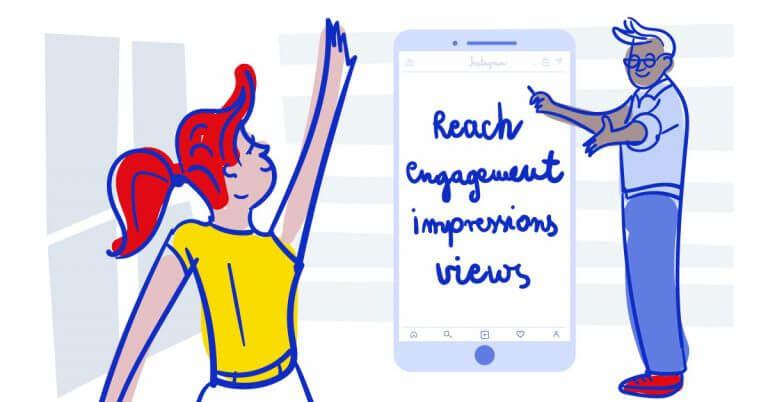 Social media analytics
Measure your social media marketing results. Track competitors and improve performance using simple dashboards.
Try NapoleonCat free for 14 days. No credit card required.
VSCO – make your Instagram photos better
VSCO is a photography mobile app for iOS and Android. Sometimes pictures look amazing straight out of your camera, depending on the amount of light, etc. However, it's much better to keep one coherent style in all of your feed posts, especially on an Instagram profile. VSCO will help you edit your content to make it more sleek and vibrant.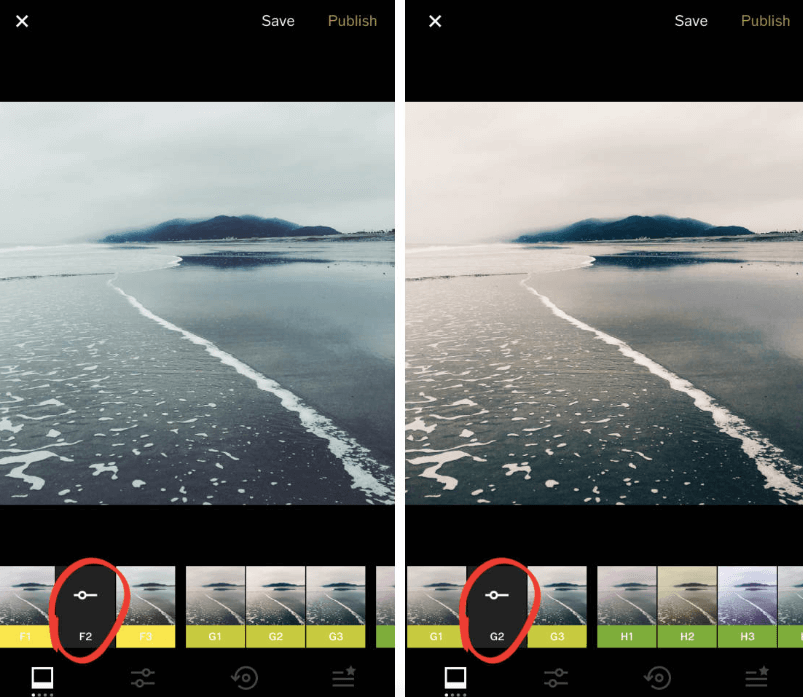 It's always useful to have additional tools. Whether it's for content creation, scheduling posts, social media analytics, connecting your online store to Instagram – you name it, they have it.
Curious of more Instagram strategies? Check out our other articles: