In recent years, Instagram shopping has gained immersive popularity. According to statistics, 81% of Instagram users discover new products in-app and 130 million people tap on shopping posts every month. As a result, the number of eCommerce companies that want to sell on Instagram is growing, too.
But as the popularity of shopping on this platform grows, so does the level of competition. A product demonstration does not work anymore. Therefore, companies seek out new ways to reach their target audience with Instagram ads. In fact, the platform now has two million monthly advertisers.
Instagram's estimated ad revenue grew from $700 million at the beginning of 2017 to $6.8 billion at the end of 2020.
But how do you know if the ad will bring you income? And where to look for ideas for the next advertising campaign?
In this article, you will find examples of successful advertising campaigns from various eCommerce brands as well as what results these companies have achieved with the help of different advertising solutions.
Why Instagram Ads Help to Drive eCommerce Sales?
Instagram ads are often more effective than advertising through other promotion channels. Want to know why? It's all about the numbers.
The number of Instagram users has exceeded 1 billion a long time ago. According to Instagram, 90% of users are subscribed to company accounts. This is a huge audience of potential buyers.
Instagram is especially suitable for small businesses – 84% of the social network users prefer to shop from small brands.
Here are some reasons to choose Instagram as your promotion channel:
Beat the Instagram algorithm: Instagram prioritizes content from friends and family, but Instagram ads help marketers cut through the noise and increase your content visibility. As a result, you can beat the Instagram algorithm and let more potential customers see your content.
Reach a wider audience: With Instagram ads, not only your followers can see your content. Moreover, 78% of Instagram users are aged between 18 and 49 years which means running Instagram ads allows you to reach a wider audience of the most paying internet users.
Retarget your website visitors: For a variety of reasons (like e.g., UX or website design), visitors can leave your site without making a purchase. Curated commerce is particularly effective in this case – offering customers unique product lines that are not found anywhere else on the market. And if you want to give these visitors a unique opportunity, run contextual advertising to retarget users who have already visited your website.
How to Drive eCommerce Sales with Instagram Advertising
Want to know the good news? Not only big brands with a solid ad budget can create ad campaigns that bring sales.
Case in point:
When Bloss Designs decided to introduce its improved Nappy Purse product, the company invited a niche influencer to shoot photos of the product in action and later merge the photos into a video with a promotional video post.
Using Boosted by Lightricks (available for iOS and Android), the company had access to design templates for video and text, which helped to show off the product from all angles, showcase more of its advanced functionality, and cause a buzz among its audience.
As a result, the video got higher engagement rates than other content on the eCommerce company's profile, making the post a great option for paid ad promotion.
So, here are several tips that help to drive eCommerce sales with Instagram advertising for businesses of all sizes and niches:
Create an eye-catching visual: try to use only high-quality photos and videos. You can add design elements using free online apps.
Write a great caption with a call to action: if you don't know what to write, you can look for inspiration on competitors' pages.
Team up with niche influencers: choose those whose audience might be interested in your products.
Promote posts with product tags: it greatly simplifies the process of checking a product and buying, and has a positive impact on sales.
Include a website link: this will not only provide users with the information they need but also drive more website traffic.
Engage with your audience: always reply to comments under your Instagram ads. You can use a social media engagement tool to be sure not to miss a single notification.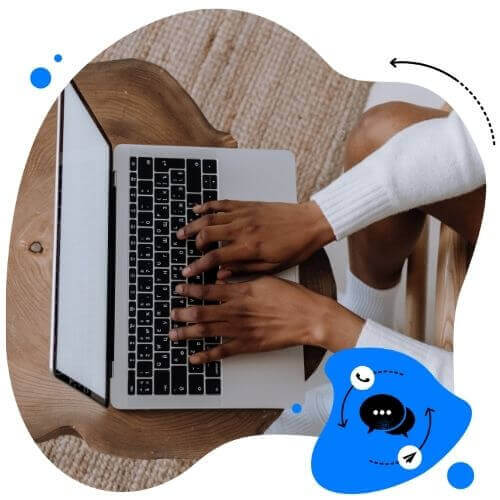 Answer all social media comments…
…in a single Inbox. Track engagement with your ads along with all the organic content interactions – with an all-in-one social media tool.
Now that you know the importance of Instagram ads for more eCommerce sales, here are the best ad campaigns from various brands to get you inspired.
#1. Sephora France
Advertising for the Sephora retailer of beauty products is an example of an elegant way out of a potentially disastrous situation. It launched a new fragrance line when stores were closed due to the COVID-19 pandemic. This meant that customers would not be able to try perfume and make a purchase decision.
As a result, Sephora launched an ad campaign called Smell with Your Eyes. It was a short video demonstrating a bottle of perfume together with some products. The perfume included their extracts: a tangerine, matcha tea, etc. The company managed to draw a parallel between smells and taste sensations.
The results: 17-point lift in ad recall, 2.4-point higher lift in standard favorability, and 1.3-point higher lift in purchase intent.
Here's what you can learn: Taking an out-of-the-box advertising campaign has more rewards than risks. Such an ad attracts attention and stays in memory. And where there is attention, there is income.
#2. Missoma
The case of British jewelry brand Missoma shows how the right use of Instagram functions can bring benefits. Missoma has set the goal of increasing sales and raising brand awareness. To do this, the company used Instagram Shops.
The brand has sorted products into specific categories and used high-quality images for its digital storefront. And with Instagram Direct, customers could ask questions while browsing.
The results: more than 45 thousand new visitors to Shop and 5,641 orders only from Instagram.
Here's what you can learn: Put your customers first and make it easy for them to find and buy a product in-app. For example, the above-mentioned campaign created several product albums to help interested users discover items that resonate with their needs and wants.
#3. Gelato Factory
Self-nail art brand Gelato Factory has combined two ingredients to expand into overseas markets: branded content and local influencers. The brand created a video ad and a carousel photo to show what their nail art looks like in real life.
Content creators have posted these ads on their accounts.
Branded content ads allow you to monitor performance in real-time. This enabled Gelato Factory to reduce campaign costs.
The results: Gelato Factory increased its return on ad spend by 20% and decreased cost per purchase by 29%. It also achieved a 27% decrease in cost per person.
Here's what you can learn: Influencers help to promote your products and bring great results if you know how to choose the right influencer. For an ad campaign to be successful, he or she needs to match your tone of voice, brand views, and values.
#4. Safe + Fair
Chicago-based food brand Safe + Fair has achieved impressive results using Instagram Stories to run ads. Many companies have recently started using video ads for business growth. According to the State of Video Marketing report, 87% of businesses use video as a marketing tool. When running an advertising campaign, think about this option.
In the video, people introduced the product – Drizzled Popcorn. The ad Safe + Fair focused on product visibility and user-friendliness. Not only did the company add audio to video online, but it also added text overlays in the video so that customers could understand the message even with sound off. Each ad has a Shop Now button that links to the brand's website.
The results: brand awareness increased by 15 points as well as purchase conversions – by 44%. Besides, Safe + Fair has got a $78,300 lift in sales.
Here's what you can learn: With a short lifespan of 24 hours, Instagram Stories is a great way to advertise your products. Be sure to make things easier for your audience. Your video should have text overlays, and there should be a special button to improve the purchase process.
#5. Hollister
Simple solutions often work well in ad campaigns. American teen apparel retailer Hollister decided to test ads with product tags. The brand's goal was to increase sales and click-through rates.
Hollister made photo ads with clothes from the summer collection. Each image had a special tag. The results of the advertising campaign have surpassed the wildest expectations.
The results: 13% increase in click-through rate and 34% lower cost per impression. The cost per click has also decreased by 42%.
Here's what you can learn: Use product tags to convert reached users into paying customers. Once interested users tap on the shopping bag icon, they can find out more information about the product and check it out on the website. As a result, not only do you help potential customers make the purchase decision faster, but you also drive more website traffic.
#6. Adore Me
Advertising with influencers can help you not only expand into overseas markets but also attract a new audience. This is proven by the case of New York-based lingerie startup Adore Me that decided to reach a younger demographic.
In the video ads, influencers try on the brand's products in combination with different clothes. During the lockdown, the startup focused on the fact that their products make you feel comfortable at home.
The results: advertising from influencers helped Adore Me lower the cost per incremental purchase by 37%, increase click-through rate two times, and get a 7% higher sales conversion rate. The reach for people aged 18-24 has doubled.
Here's what you can learn: To bring your business to the next level and give a wider audience a sneak peek of the cool designs, it's important to show off your products in Instagram ads. As specified in Sellfy's guide on merchandising, wearing your own merch in your Instagram content is a great way to build anticipation.
#7. IKEA Poland
The furniture giant IKEA decided to create an authentic advertising campaign to increase purchase intent and boost brand awareness. The company asked its Polish customers to tell why they love the PAX wardrobe. To do this, IKEA invited subscribers to use Instagram Stories.
But the company didn't stop there. IKEA has created a Giphy pack of fun graphics for subscribers to add to their posts. At the final stage, the brand asked its audience to vote for the best Stories.
The results: the company achieved a 2.4-point increase in purchase intent and an 11-point lift in ad recall.
Here's what you can learn: IKEA has relied on proven methods for its advertising campaign. According to the report on the importance of user-generated content, 93% of marketers believe that consumers highly trust content created by customers. To attract new customers, use social proof – positive reviews from your previous customers, user-generated content, or just feature your happy customers.
#8. Ambiance Paper
The last ad case also proves that certain tools can impact sales a lot. Japanese brand Wondermark used Facebook Marketing Partner BASE to create an e-commerce platform and integrate the catalog with social media.
The platform was created to sell Ambiance Paper products that work as a backdrop for photographing small items. Wondermark used both the carousel format and photos and videos of single assets for its ads.
The company wanted to increase brand awareness and online sales, and it succeeded.
The results: Sales increased 5x compared to the previous month. Wondermark had got 58% lower cost per content view and 32% lower cost per link click.
Here's what you can learn: Instagram ads help to boost Instagram reach if you create ad campaigns that resonate with your target audience as hooked customers are more likely to spread the word about your company when they are engaged.
Conclusion
Advertising on Instagram can help you achieve many marketing goals: expand your audience reach, increase brand awareness, reduce advertising costs, drive more website traffic, and drive eCommerce sales.
The above-mentioned examples may have inspired your next ad campaign, so it's the right time to read this Instagram advertising guide to create a win-win Instagram ad campaign that can result in more sales.
You may also like: