Running an e-commerce business nowadays is a continuous race for users' attention. Making your company successful in an ever-growing and ever-more competitive environment has never been more difficult.

If you're in search of tips and methods to boost your results and gain an edge over your competitors, today is your lucky day! We prepared the ultimate e-commerce marketing tips set for you.
There might not be a single recipe that will solve all of the problems, but certainly, there are numerous tactics and activities that you can take up to tackle specific issues that your business faces.
In this article, we'll cover some of the best e-commerce marketing ideas that we know work. Regardless of if you're a business owner, an in-house marketing specialist, or a marketing agency employee, you'll definitely find something valuable here!
For your convenience we've split the text into three sections:
Regardless of this division, we highly recommend reading the whole article as you might gain some new knowledge from each chapter regardless of where you're at currently.
Our aim here is to give you some more general ideas that you can adjust to your business needs. So, without further due, let's jump into the first part!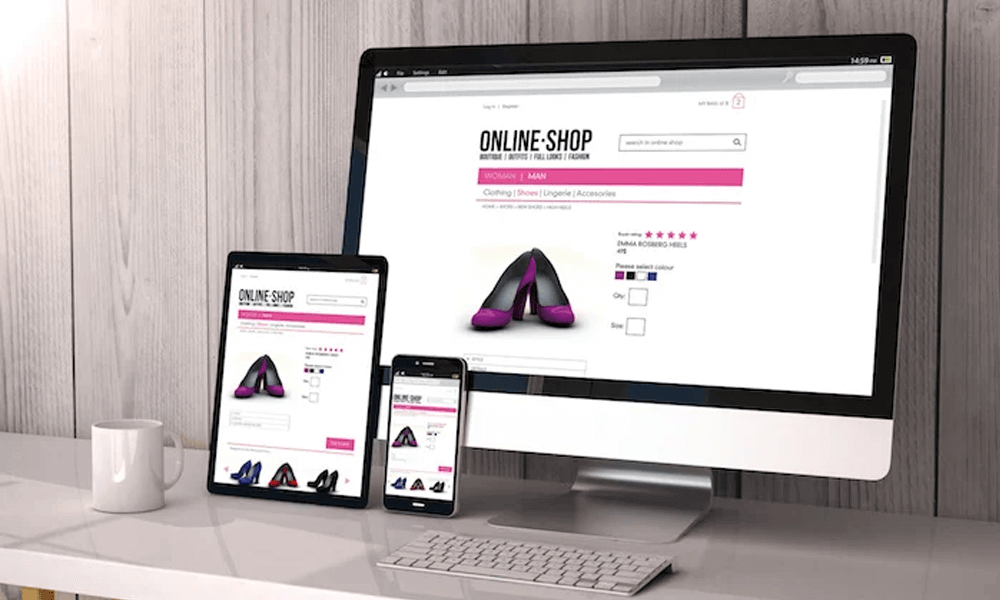 In this chapter, we'll cover some basic, but really useful digital marketing guidelines that every e-commerce business should follow.
Those are primarily meant for small businesses that are just starting out but some of the more advanced players can easily benefit from this section as well!
Create a Real Marketing Strategy and Execute it
This might sound like an obvious thing to do but, believe it or not, most businesses don't really do it the right way. An effective digital marketing strategy should be built upon strong research foundations, have specific goals, and include tactics that will really help you to reach them.

It's not as easy as it sounds but worry not – if you follow the guidelines described below, you'll be able to create a proper marketing strategy even if you're not a marketing expert yet!
Get to know your customers
Assuming that your business concept is created with some specific types of potential customers in mind, try to get to know them better! Who they really are? Where are they? What does your offer help them to achieve?
Answering those questions will enable you to truly understand your audience and, in effect, to prepare a marketing strategy that will really work!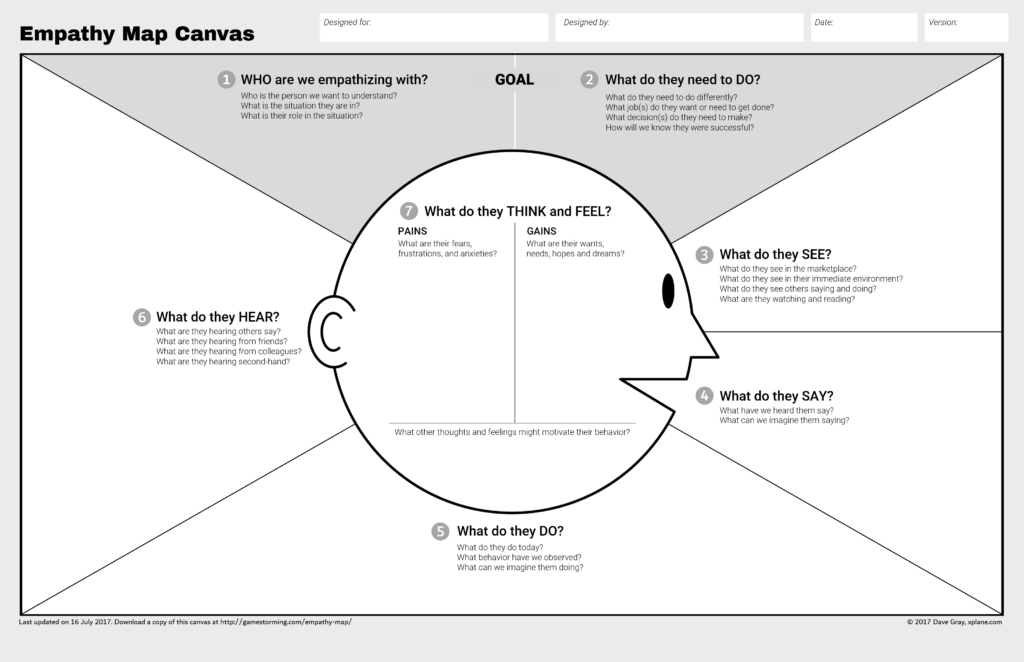 Make Your Ecommerce Marketing Multichannel
Regardless of your product, it is most likely that your customers use multiple web channels to communicate and consume media. That's why making your business visible on multiple platforms will increase your chances of getting in front of the eyes of your desired audience.
Having multiple touchpoints with web users is a good thing in general but you need to be mindful of which platforms you should choose for your business.
For example, if you have a product or service dedicated to young adults, you probably won't achieve many running news portal ads, but having great Instagram and Facebook accounts might give your business a considerable boost!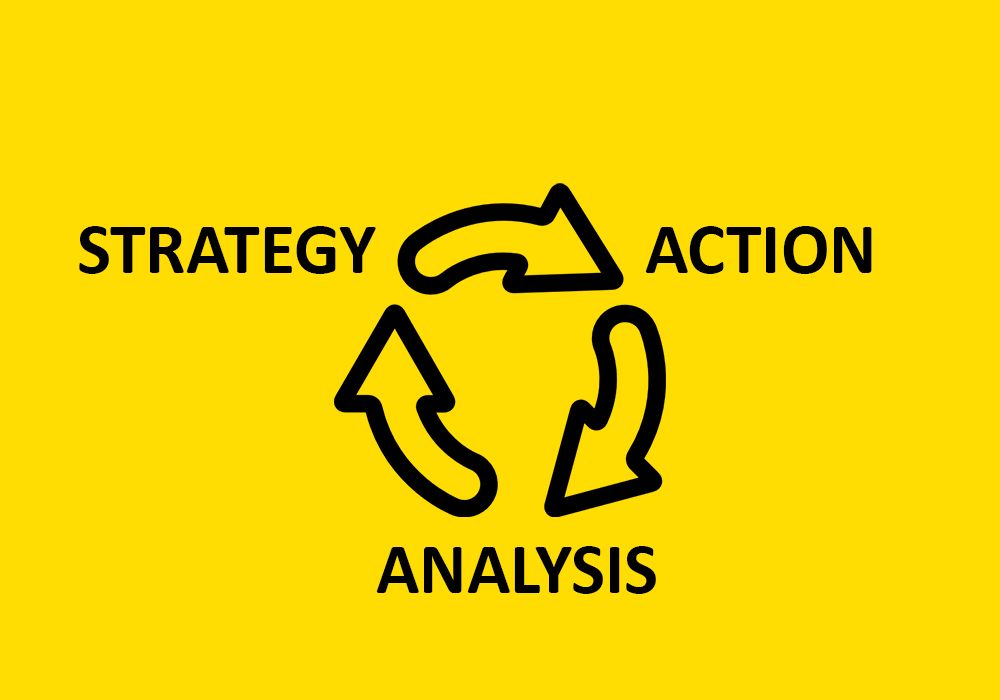 With NapoleonCat's Analytics, you can quickly check which social media channels your competitors use the most.
And since you and your competition share the same or a very similar target audience, monitoring their social media activities will help you improve your own eCommerce social media strategy.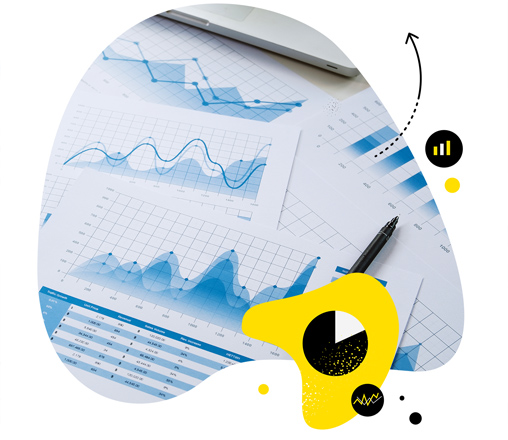 In-depth social media analytics & reports
Analyze your social media performance. Track your competitors. Generate reports within seconds – with an all-in-one social media tool.
Invest in Quality Content Marketing
Publishing content that truly interests your audience can be a real gem!
There's no better way of getting the customers you need than speaking their language and covering topics that concern them in your communication (even if not all of them are directly connected to your product).
You can publish articles on your blog (but remember that users don't read Internet content; they skim it), start a Youtube channel, or a podcast – whatever suits your needs best!
If you search for content marketing ideas for your e-commerce website, try checking what your competitors are doing and search for some more expert articles to get inspired!
These steps are the most important ones but creating a really effective marketing strategy is a bit more complex. We highly recommend you to learn more about it in this article!
Use Social Media to Drive Your Marketing Communication
Social media platforms are one of the best marketing tools for any eCommerce business. Creating a company account in one of those services and running your communication there are crucial to growing your business.
Create a High-Quality User Experience
Growing your visibility on the web is one thing but if a nice-looking ad is followed by a poorly designed website or a not satisfying payment and delivery terms, users will likely lose interest before finalizing the transaction.
That's why it's very important to maintain good quality across all steps of your customers' journey.

Pay attention to details – make your online store visually attractive and easy to use, make your product pages mobile-optimized, and your products well described. Avoid unnecessary steps in the purchase process. To put it shortly:
Make it as easy for your customer to make a purchase as possible.
It's all about the overall experience that your e-commerce business gives to the customer, but this experience is made out of multiple steps and sometimes even a minor stumble can ruin it all.
Here's what website visitors look for in terms of the UX: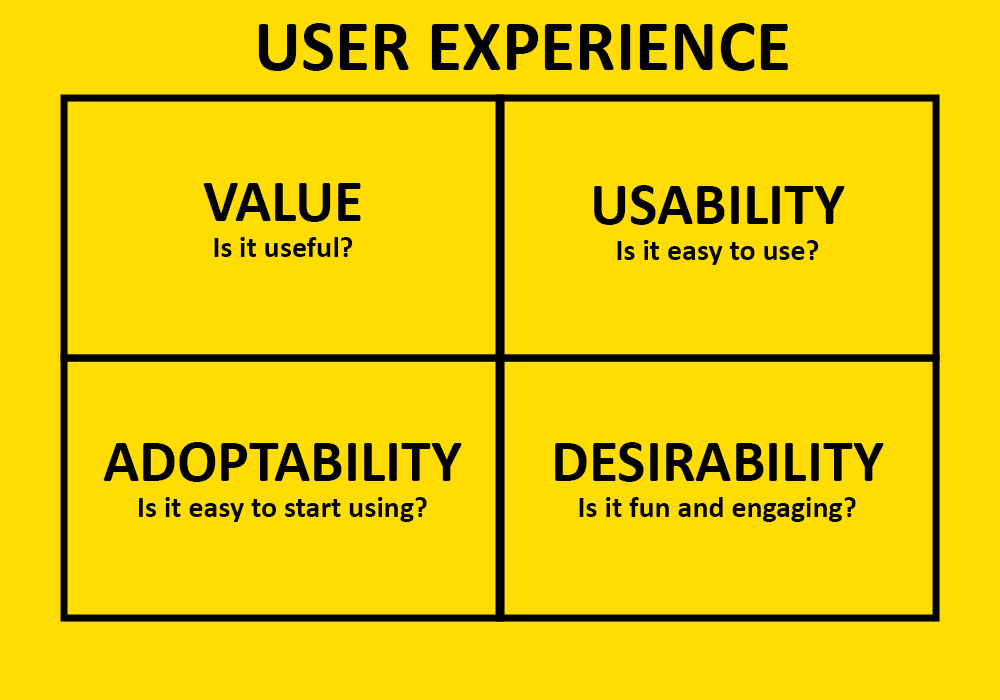 Analyze Your Ecommerce Results
One of the most important parts of running a successful e-commerce business is analyzing your results regularly. Data-based decisions are the ones that drive your sales and marketing performance most effectively.
Tracking your e-commerce website performance is one thing, but if you run marketing communication on multiple social media platforms it might be a bit more troublesome to analyze the data split between different environments.
Luckily, we have a solution to this problem. NapoleonCat's Analytics feature lets you connect all your social media accounts to a single easy-to-use panel. There you can easily track your metrics, analyze the results and create handy reports within seconds.
Ecommerce Marketing Ideas for Growing Businesses
If you have already been running your company for some time, here are some of the best e-commerce marketing ideas that will help you scale up your business!
Assuming that your business is already generating some sales, you should be able to really take advantage of your data and start to optimize different parts of your e-commerce marketing.
Marketing Tips to Boost Your Ecommerce Sales
There's a number of ways you can go when it comes to boosting business results with smart marketing actions. One of the best ways to do that is by optimizing your social media presence.
Launch Facebook and Instagram Stores
Facebook makes it possible to sell your products directly from the platform, and so does Instagram. That's a huge additional sales channel right where your customers spend a lot of their time.
Setting up your own online stores on Facebook and Instagram will make it even more convenient for them to make a purchase!
There are some requirements that you'll need to fulfill in order to launch your own social media sales channels but it's 100% worth the effort. The whole process is fairly easy and shouldn't cause you any trouble.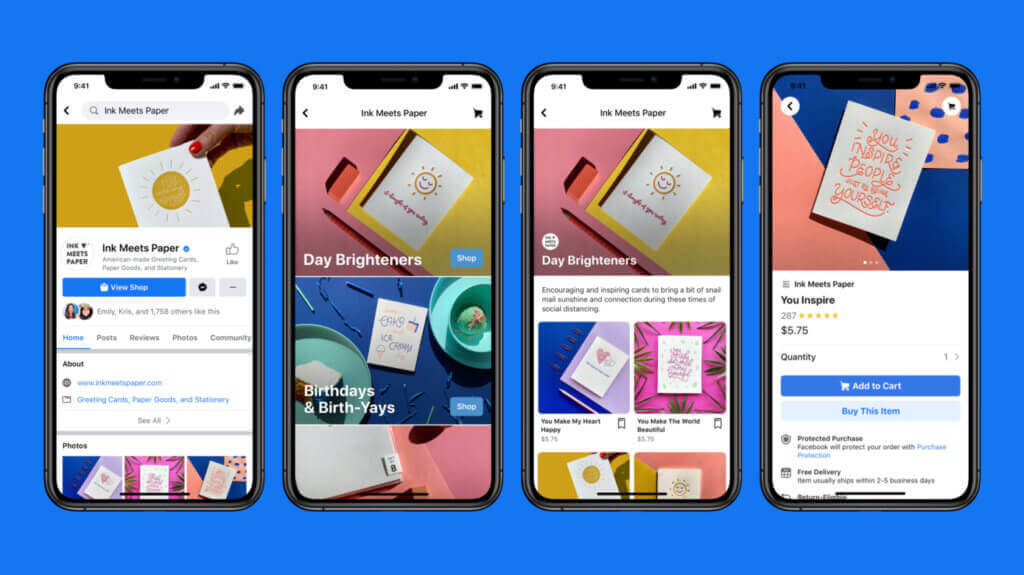 Start Diversifying Your Content
One of the best tips to develop a winning e-commerce content marketing strategy is to start diversifying your content as your business grows. This essentially means providing different content to different customer groups based on their behavior.

A great example of that is sending special messages to users who have abandoned their carts in your shop. It is a good idea to try to convince them to finalize the purchase with a dedicated discount or free shipping or an extra free item. A simple way to do that is with a targeted abandoned cart e-mail campaign.
Invest in Increasing Your Ecommerce Brand Credibility
One of the most important parts of scaling up any e-commerce business is constantly working on increasing its reach AND credibility.
If you want to keep winning new customers and turn them into loyal ones, you need them to perceive your brand as trustworthy.
Capitalize on User Generated Content
User-Generated Content (UGC) can be really beneficial to your business as it's usually perceived to be far more trustworthy than other forms of marketing. Incorporating it in your e-commerce marketing campaign ideas will increase your brand credibility and win new customers.
If you're not sure where to start with this, try searching for customer reviews of your products on social media and try to connect with their authors. There's a couple of other ways to get more UGC, so we highly recommend learning more about it!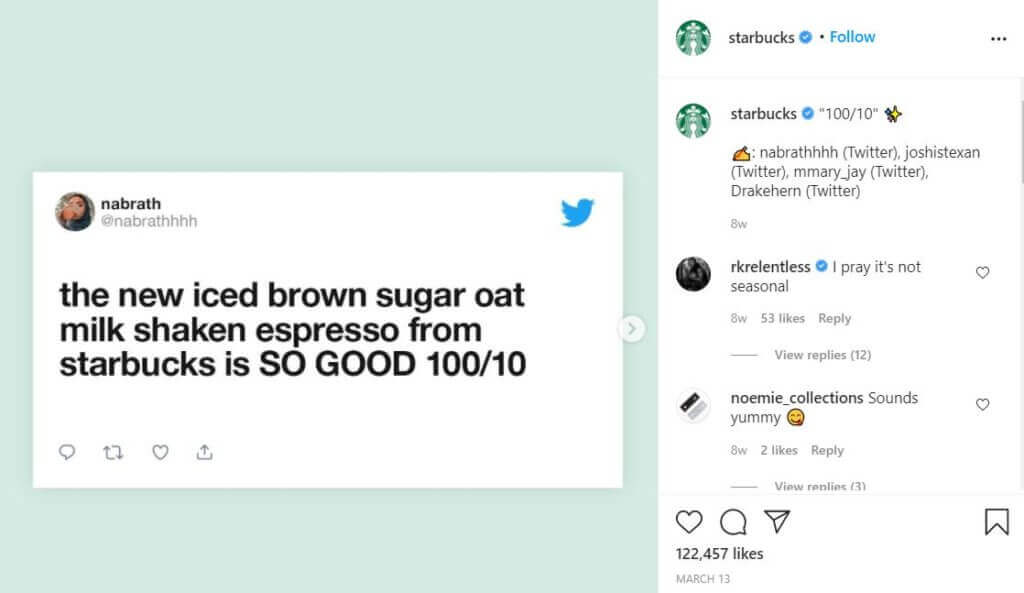 Cooperate with Influencers
This tip links with the previous one. Starting a cooperation with the right influencers is one of the best ways to boost your brand visibility in the target group by piggybacking on their reach and credibility.
Choosing the best influencer to connect with is crucial to make this strategy successful. Take your time and do proper research before reaching out to one of them. If you plan to work with multiple influencers, you can make use of task management software to streamline the process. You might also want to prepare a cooperation concept and learn how to negotiate with them.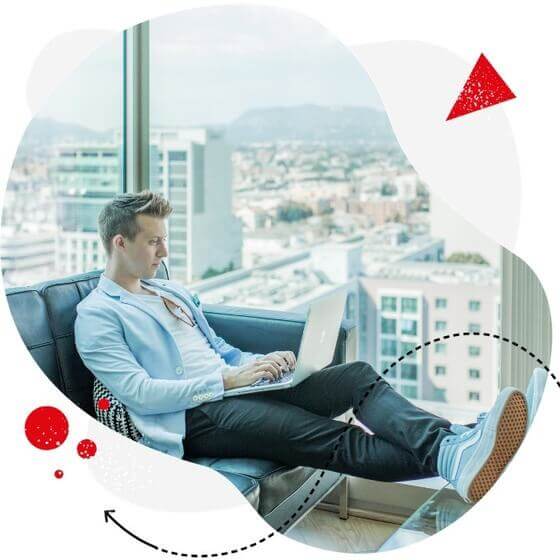 Manage all social media interactions from one place
Manage all your comments, messages, and more – with an all-in-one social media tool.
Optimize Your Ecommerce Marketing Processes
Growing your business often requires putting more and more resources into each part of it. That's the moment when you need to start optimizing your processes to minimize the effort needed for repetitive tasks.
One of the processes that you can easily automate is your social media marketing management. One of the repetitive tasks connected to it is publishing your content. What if you could easily schedule your posts across all of your social media accounts?
Schedule Your Social Media Posts Easily
You can make publishing your posts really effortless with NapoleonCat's Social Media Publisher. Our tool enables you to create and schedule your posts on Facebook, Instagram, LinkedIn, and Google My Business from a single intuitive panel.
You can also work on your content calendar in a team, assign tasks to other colleagues, and have internal discussions under each post or draft.
That'll not only save you time that you'd normally spend on switching between your accounts but will also relieve you from the need of remembering when to post! Want to learn more about it? See how it works here!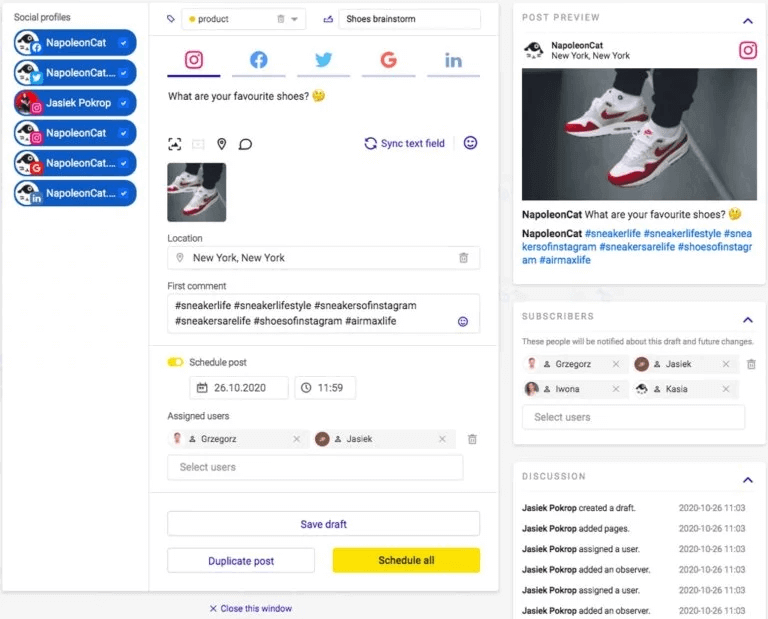 Ecommerce Marketing Strategy Tips for Agencies
This chapter should draw particular interest in marketing agency employees. If you work for one of them and you support multiple eCommerce businesses in their marketing endeavors, you already know the challenges that come with it.
Some of the most common struggles faced by marketing agencies that work with multiple e-commerce clients are connected to managing numerous social media and optimizing the involved processes.
How to Optimize Ecommerce Social Media Reporting
Creating social media marketing reports for your clients is a repetitive and time-consuming task. Luckily, with NapoleonCat you can make the whole process nearly effortless, no matter if you have 5 or 15 clients.
Our reporting tool enables you to create detailed social media analytics reports in a matter of seconds. You can easily choose:

The profiles that you want to include in your report
The desired KPIs
Time range
If you want to, you can also automatically include your agency logo in the reports to give them a nice touch. But there's even more! Learn more about the tool's capabilities here!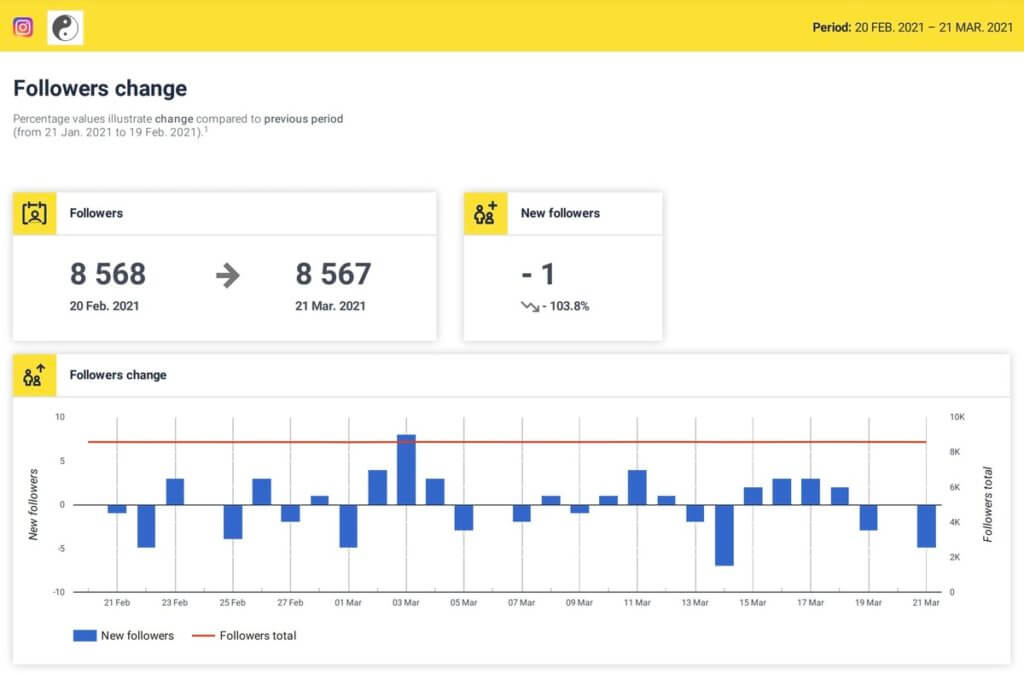 How to Automate Ecommerce Social Media Moderation
Another thing that requires a considerable amount of time and resources is the moderation side of managing multiple social media profiles. Being able to respond to all comments on your clients' numerous social media accounts can be troublesome even for a team of marketing specialists.

Oftentimes a good part of comments that appear under social media business profiles is repetitive. This means that they often include the same keywords and phrases.
And from there, you can use our Auto-moderation to handle those repetitive comments for you (e.g., questions about delivery time or pricing).
Using NapoleonCat's Auto-moderation, you can automate:
answering simple questions,
deleting or hiding spammy, hateful, and inappropriate comments,
hiding comments that contain sensitive information,
and redirecting issues to designated team members.
How does it work? You set up what we call auto-moderation rules. This means that a specific action will get automatically triggered on your profile by chosen user actions. Here's an example:
Situation: You get a lot of positive comments about your product on a client's Facebook page.
Auto-moderation capability:
Define a trigger "comment added to any post on my Facebook containing the keywords a/b/c/d/"
Set up an automatic reaction: "reply to comment with: [@user], thank you so much for your opinion!".
Aaaand…Done! That easy!
All of the predictable questions that customers ask in comments about sizing, delivery times, item availability, and so on can be answered with Auto-moderation at scale, leaving your team with more time to handle more complex inquiries. And improving your response rates.
The feature currently works on Facebook, Messenger, and Instagram.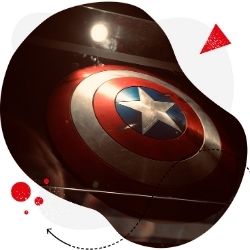 Protect your social media from SPAM
Set up Auto-moderation rules and protect your socials from hate speech, inappropriate comments, and spam – with an all-in-one social media tool.
Wrap Up
We hope that you enjoyed this set of e-commerce marketing tips and gained some valuable knowledge in the process. Good marketing practices are a great deal when it comes to kicking your business off and scaling it up later. Let's quickly sum up what we've learned:
Base your e-commerce marketing strategy on honest research to make sure your communication is relevant for your customers.
Be where your customers are and make it easy for them to contact you and make the purchase
Analyze your results continuously and build on that
Put effort into making your brand credible, relatable and likable
Optimize your processes to minimize resources needed for repetitive tasks
Use modern tools to reduce your workload and boost your results at the same time
Thank you for being with us today, if you liked the article, please feel free to share it with others and browse our blog posts to find even more useful information! We wish you good luck with growing your e-commerce business!
You may also like: