Our new, improved Publisher for Instagram, Facebook, and Twitter is now live. Find out how you can use it to make social media scheduling and publishing a breeze.
UPDATE! The Publisher now also works with LinkedIn and Google My Business.
Keeping track of a busy social media calendar can be a handful, especially if you manage multiple accounts across several platforms. It can – but it won't if you equip your team with the right tools.
NapoleonCat's new Publisher is a tool that supports social media teams in content creation, scheduling, and publishing. The Publisher is designed to make the work of individuals and teams easier. As such, it allows users to create clear workflows, easily communicate and hand off tasks, and keep a bird's eye view of the entire publishing pipeline.
Let's take a peek into the tool and go over the most important functionalities.
Drafting and scheduling posts
Using the new Publisher, you can craft your Instagram, Facebook, and Twitter posts.
Within the post creator, you can add platform-specific elements to your content:
Instagram
Facebook
Twitter
Tagging users in posts
Adding multiple images to
one post
Adding multiple images to one
Tweet
Adding locations to posts
Adding links to posts
Adding links to Tweets
Scheduling the first comment
Publishing posts as hidden
UTM tagging
Cropping images into
Instagram-friendly ratios
Targeting posts
Selecting custom video thumbnails
UTM tagging
You can share the same post across all your channels at the same time, adjusting it accordingly to each platform. As pictured in the example below, you can add platform-specific elements to the core of the post (the caption and image) in designated tabs. The post preview updates in real-time, showing you what your post will look like on each platform.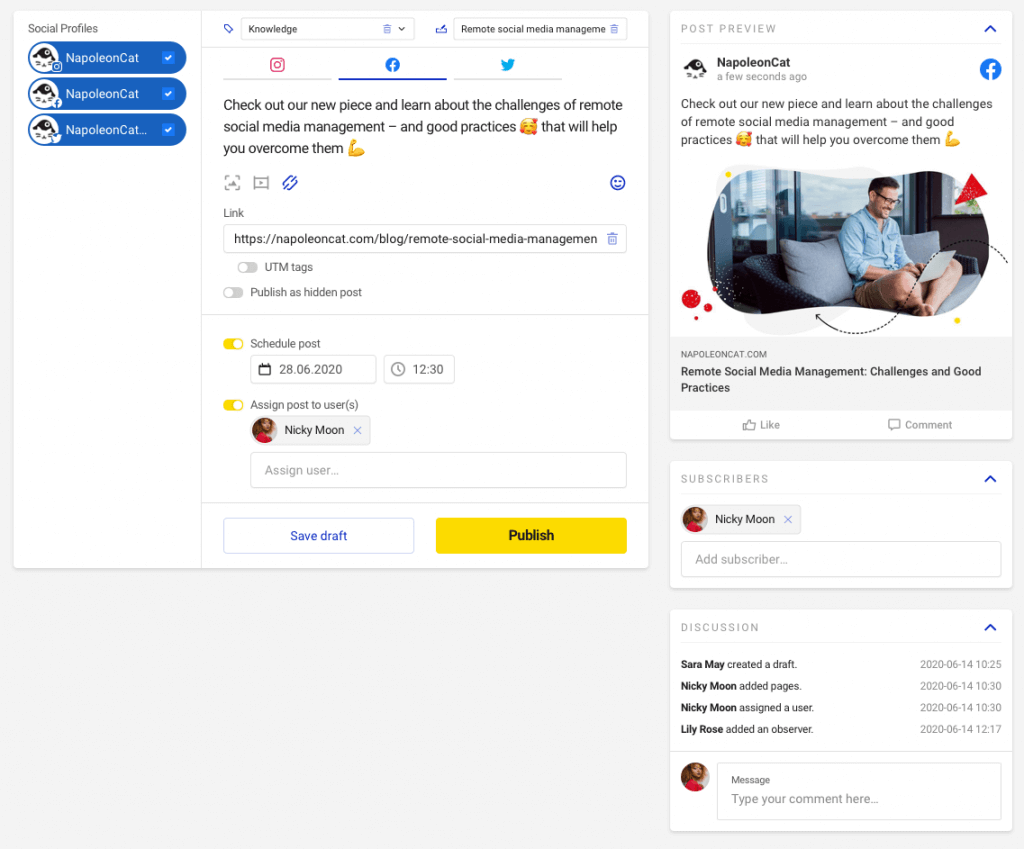 Publishing the same content to more than one platform at once can help you save time and keep your strategy consistent. Thanks to the platform-specific features available in the post creator, you can fine-tune your posts to each platform, eliminating the risk of adding hashtags where they don't belong, posting a link to Instagram (where no one would be able to click or copy it), and posting content that just seems a bit off.
This doesn't, of course, mean that you have to publish to multiple platforms at the same time. Posting to Facebook, Instagram, and Twitter independently is also possible.
Once your post is ready, you can publish it right away or schedule an automatic publication for later.
Which brings us to…
Automated publishing
With NapoleonCat's Publisher, you can prepare your posts ahead of time, set up a publication time, and sit back – at the defined time, the Publisher will post the scheduled updates for you, directly to the social media accounts of your choice.
This is particularly useful for businesses that cater to international audiences. With scheduled publishing, you can reach your fans and followers when they're awake and active on social media – even if their activity patterns don't overlap with your working (or waking) hours.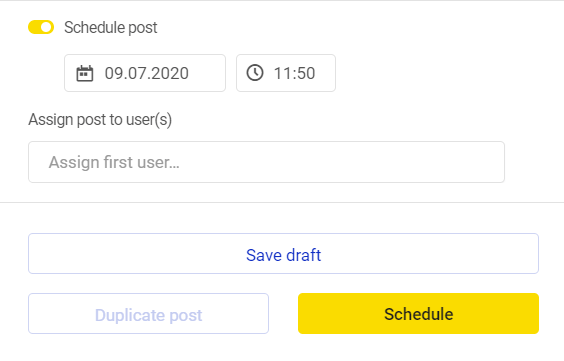 A cross-platform calendar view of all your planned posts
Managing many social media accounts across a few different platforms can get messy… unless you have a bird's eye view of your entire pipeline. In the new Publisher, all scheduled posts are organized into a tidy cross-platform calendar view that will help you assess where you're at with your strategy at a glance.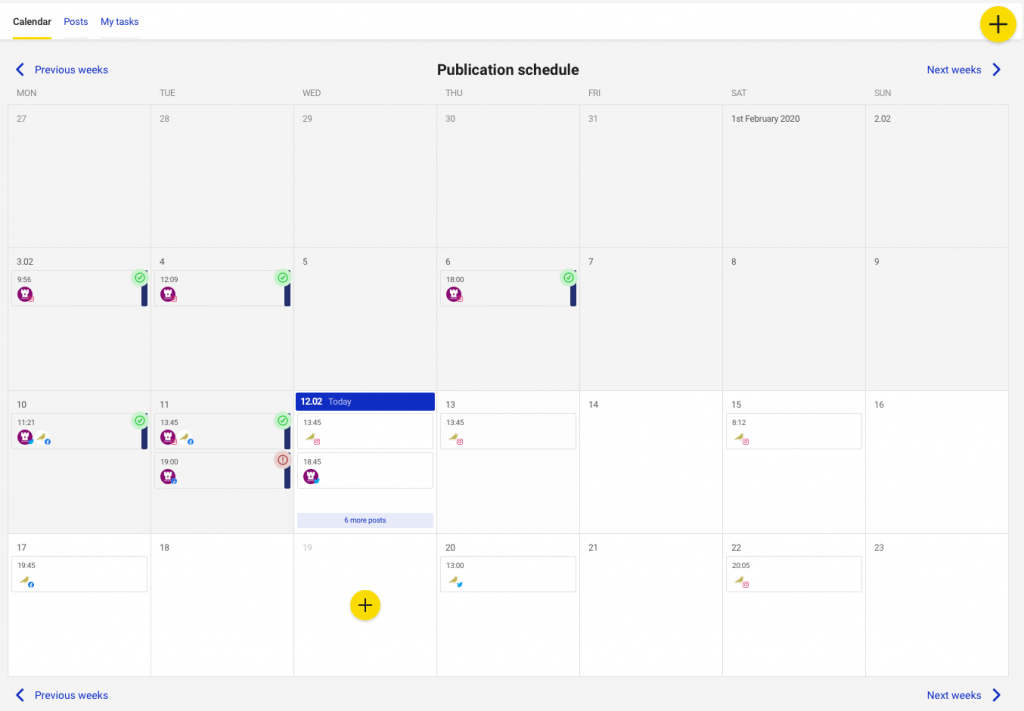 Color-coded labels will help you easily tell campaigns and content types apart, making it possible to maintain a well-balanced content strategy at all times.
Solutions for teams
NapoleonCat's Publisher is built for teams – big and small. Our goal is to help you save time and streamline processes. Here are the functionalities that will help you organize workflows.
Discussion
Once a post is scheduled or saved as a draft, the Discussion section becomes a log of all related activity. You will see any changes to the post's status here. This is also where you and your team can exchange internal notes.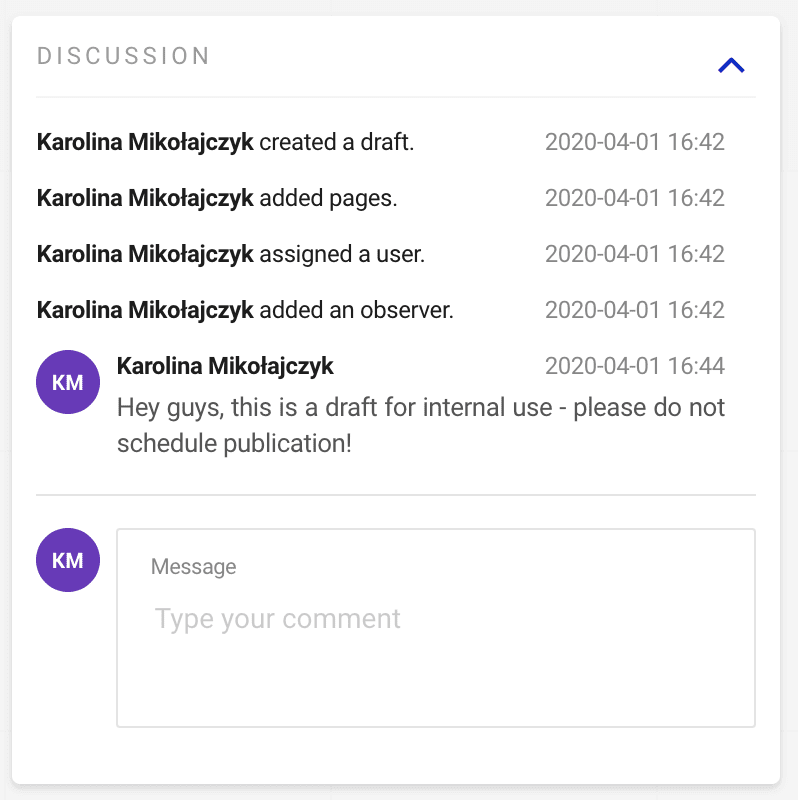 Internal titles
This functionality helps easily tell apart posts created for different purposes. The internal titles will not be visible anywhere outside of your NapoleonCat dashboard.
Subscribers
Subscribers are team members who will be notified via email when the post's status changes or when comments are added to the Discussion section.
Assignees
A post's assignees are the team members responsible for overseeing the lifecycle of the post. A post will automatically be assigned to its creator if different assignees are not selected.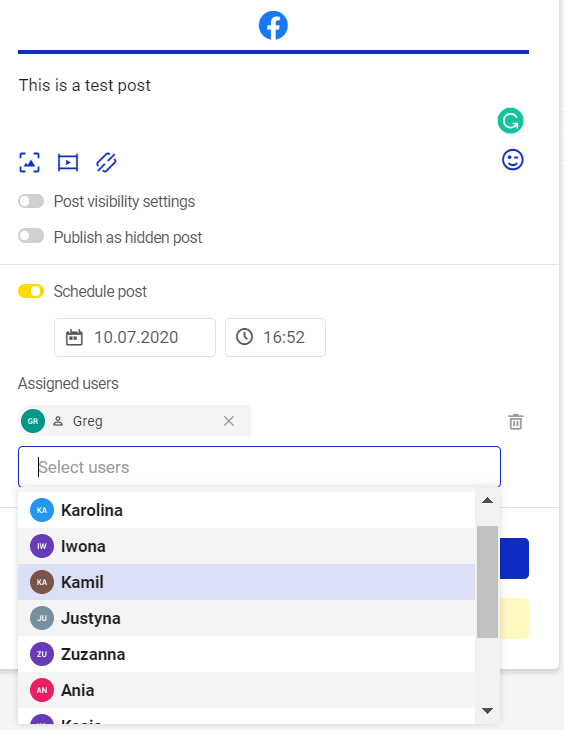 Internal content labels
Use labels to internally mark topics, campaigns, or types of content. Using labels, you will create a color-coded content calendar.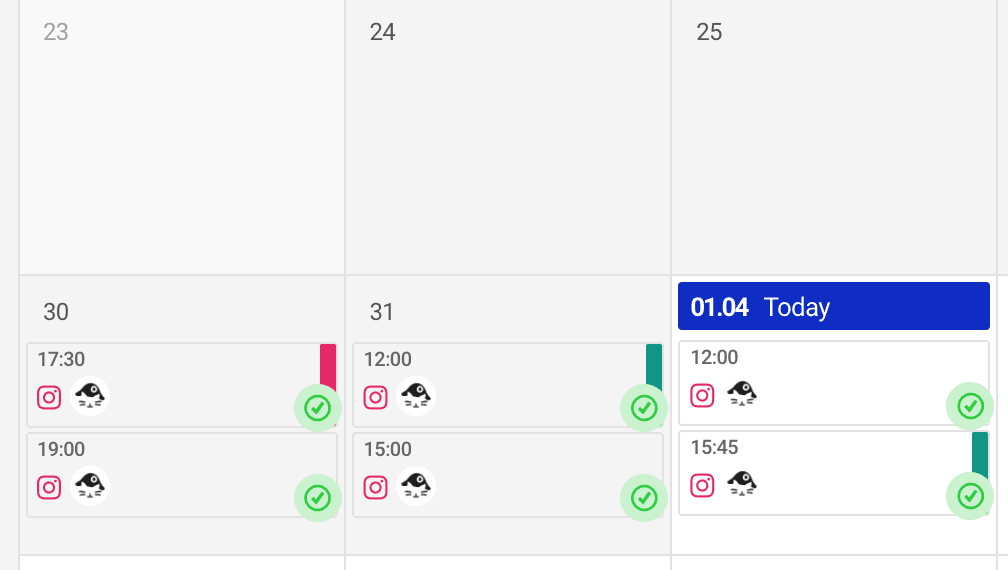 My tasks section
We also want to make sure that each and every team member knows what's on their agenda. The My tasks section, accessible through the top menu, is a personalized list of posts assigned to each user of the Publisher.

Access levels
If you're working with a big team, make sure to only give editing access to the users who really need it. Avoid mishaps by assigning viewing access to clients and team members who don't edit or publish posts.

And that's our new Publisher in a nutshell! For step-by-step instructions on how to schedule and publish your first post, check out this article in our Help Center.
Sign up for a free trial and test NapoleonCat for 14 days. See for yourself how our Publisher, Social Inbox, Analytics, and Reporting can help you elevate your social strategy.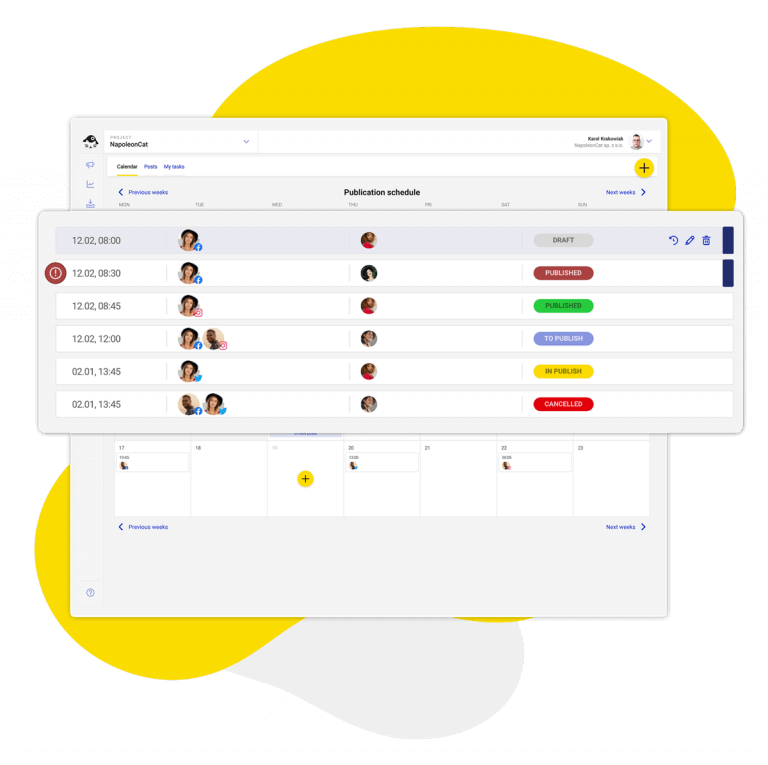 Streamline Facebook, Instagram, and Twitter publishing
Craft, schedule, and automatically publish content to all your Facebook, Instagram, and Twitter accounts. Reach your audience when they're online – not you.
Try NapoleonCat free for 14 days. No credit card required.
To find out more about social media scheduling and publishing, check out these articles: