We're happy to announce that we are days away from a release that a lot of our customers have been requesting. The new, improved Publisher for Instagram, Facebook, and Twitter is coming soon – very soon – and here's a rundown of what you will find inside of it.
Drafting and scheduling posts
Using the new Publisher, you can draft your Instagram, Facebook, and Twitter posts. The post creator includes handy platform-specific features:
Instagram
Tagging users
Tagging locations
Scheduling the first comment
Cropping images into Instagram-friendly ratios
Facebook
Adding multiple images
Adding links
Publishing posts as hidden
Post targeting
UTM tags
Twitter
Adding multiple images
Adding links
UTM tags
You can share the same post across all your channels at the same time, adjusting it accordingly to each platform. As pictured in the example below, you can add platform-specific elements to the core of the post (the caption and image) in designated tabs. The post preview updates in real-time, showing you what your post will look like on each platform.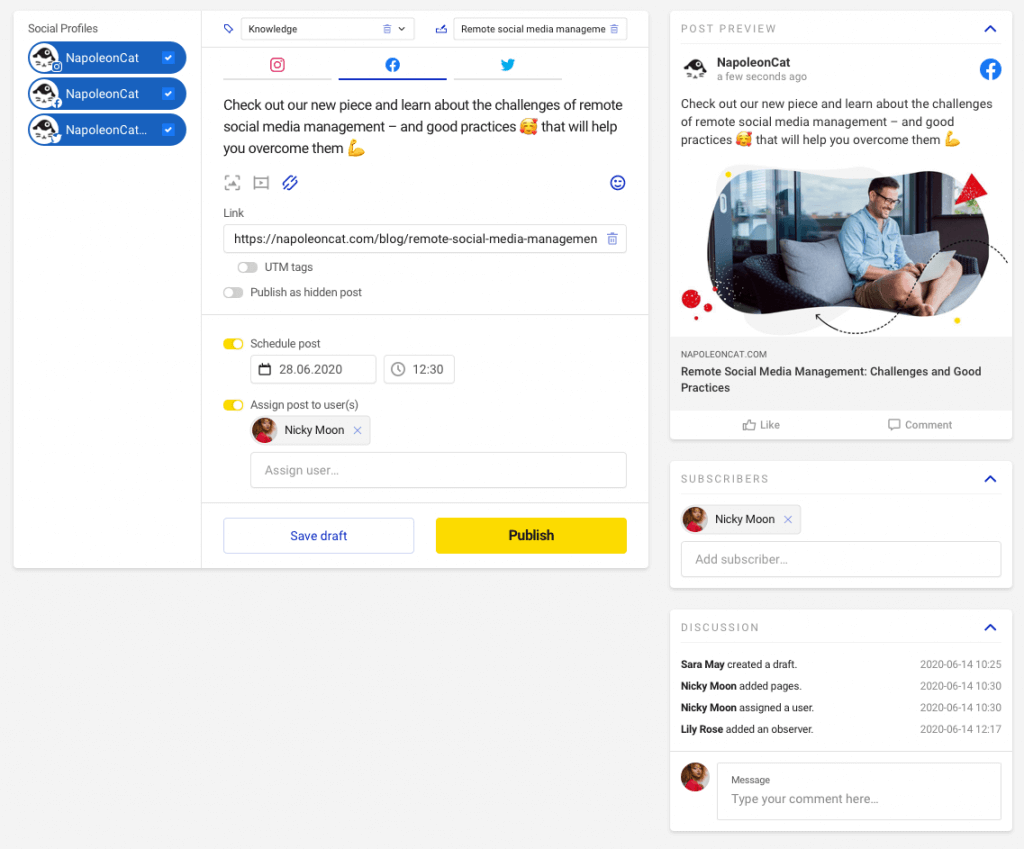 Once your draft is ready, you can publish it right away or schedule an automatic publication for later.
Which brings us to…
Automated publishing
With NapoleonCat's Publisher, you can prepare your posts ahead of time, set up a publication time, and sit back – at the defined time, the Publisher posts the scheduled updates for you, directly to the social media accounts of your choice.
A cross-platform calendar view of all your planned posts
Managing many social media accounts across a few different platforms can get messy… unless you have a bird's eye view of your entire pipeline. In the new Publisher, all scheduled posts are organized into a tidy cross-platform calendar view that will help you assess where you're at with your strategy at a glance.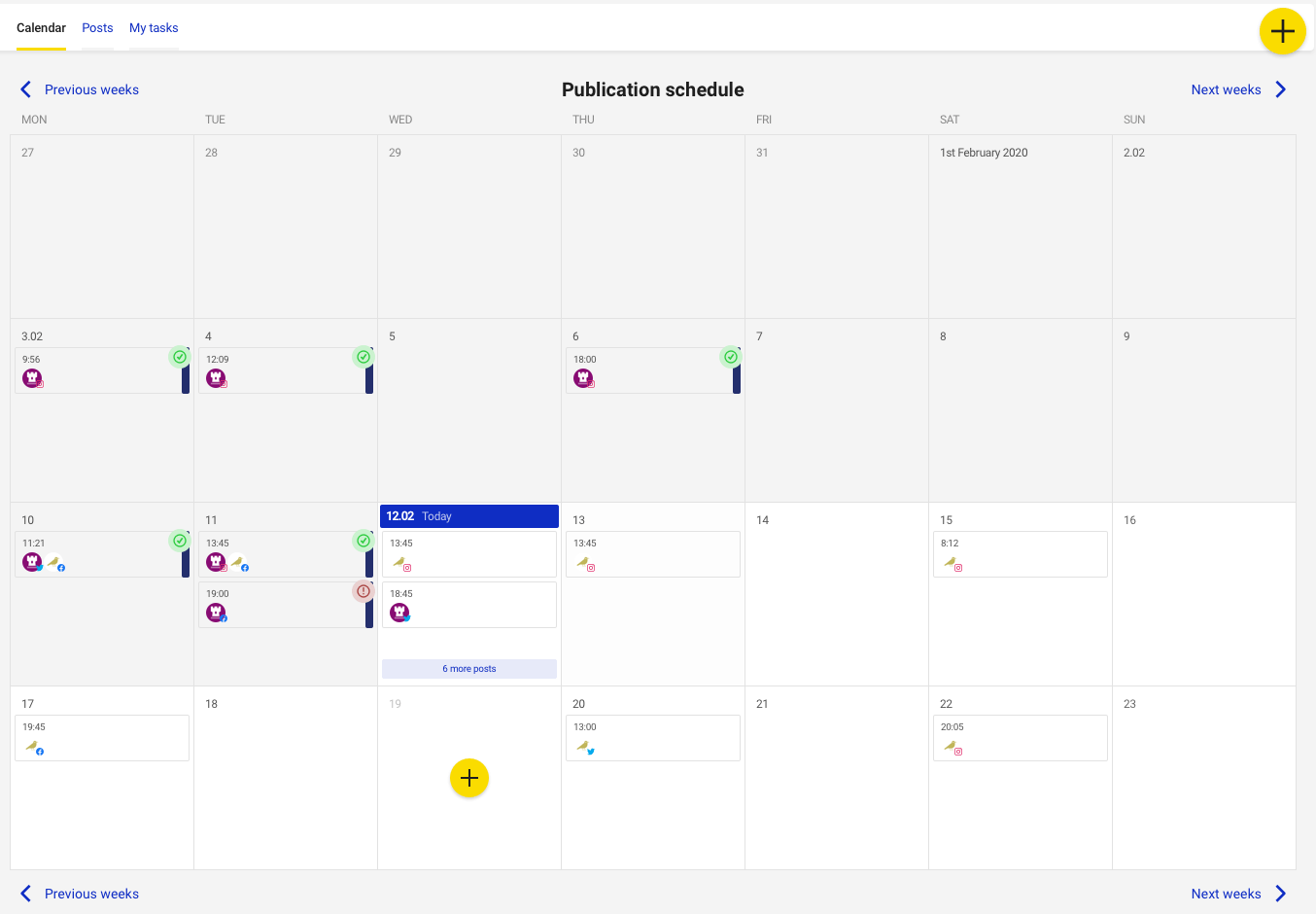 Solutions for teams
NapoleonCat's Publisher is built for teams – big and small. Using the tool, you will be able to set up transparent processes and keep everyone in the loop on upcoming publications.
Solutions for teams include:
Assigning drafts and posts to owners
Adding subscribers to drafts and posts
Setting up automatic email notifications to inform the team of edits and status updates
Internal discussion panels in each draft
Two access levels (viewing and editing) for teams and clients
Excited? Us too! The new Publisher will go live very soon. Hold tight, and keep an eye out for further updates!