If you're anything like me, you might like posting on Instagram whenever inspiration comes. The problem is, we all know it comes and goes. And if you want your Instagram content to fulfill the marketing goals you've set for your business, you need a plan in place. So, let's talk about how to do that on Instagram.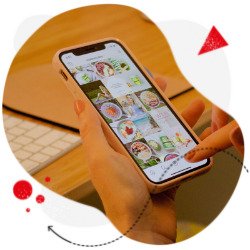 Schedule unlimited Instagram Posts, Reels, and Carousels
Seamlessly schedule Instagram posts to multiple accounts at once. Collaborate and work in a team. Try NapoleonCat for free:
Try NapoleonCat free for 14 days. No credit card required.
Why schedule your posts on Instagram
Posting whenever you feel like it (or, more likely, whenever you have time) is, quite obviously, not a sustainable way to build effective communication for a business. At least not when you want to see actual results in the long run.
Yes, that one odd post every now and then might go viral, getting you a lot of views and maybe likes. But how many times in a row can you repeat that? And what about website visits? And what about sales?
And, maybe most of all, what about the algorithm that wants you to keep regularly and consistently engaging your audience?
To get all of that, you need a strategic approach to your Instagram content. And a plan you're going to follow.
A plan that will:
Actually save you time. Instead of trying to come up with the proverbial "something," you can block off a single slot on your calendar to plan a week or even a month's worth of content. And then automatically post for the rest of that week or month and not have to worry about content creation. The more Instagram accounts you run, the more time you can save that way.
Help you stay consistent. When you plan your content in advance, you get to take a bird's eye view of it and actually see whether it creates a consistent story for your brand.
Help you hit your marketing goals. By planning your content, you can make sure it's designed to do what you need it to do. You know, like building brand awareness, selling products, building your thought leadership in the market, and so on. When you post ad hoc, you often lose sight of those goals, pressured just to put something out there (usually because you haven't posted in weeks.)
Okay, Karolina, but how do you create an Instagram content plan? No worries, as a person who has made more of those than I can count (I know, I just said I didn't plan, but that's not exactly true ;),) here are a few pointers.
How to create a content plan for Instagram
Start with defining your goals for Instagram. Do you want to use it primarily as a sales-boosting channel? Or maybe mostly share educational content? Or a mix of both and then some? This will help you find the right content, categorize it, and prioritize it.
Define the main categories or themes for your content. For example, if you have a restaurant, some themes could include: Recipes, Behind-the-scenes photos, Special offers, "Meet the team" posts, Seasonal content, and a sprinkle of some fun content like memes. You get the (Instagram) picture.
Then, decide on the formats you're going to use. You're probably best off using a mix – of posts in your feed, including carousels (e.g., for recipes), reels, and some Stories. Consider the resources you need and have in place to create each of them. (That's probably going to heavily influence your posting frequency.)
Then plan out your content. Use a mix of the themes you've defined. Within some of them, you can create content series, like a weekly intro of your employee or a chef's special dish.
Besides overall goals for each post, don't forget about setting a micro goal for each one, too. What do you want your audience to do? Think of things like going to your website, taking up your special offer in your offline store, leaving a comment, answering a poll or question, etc. Each post should have some kind of audience interaction in mind – this is social media, remember?
Don't forget to plan and post content around seasonal holidays relevant to your niche and your own product roadmap (e.g., when you launch a new menu.) Here's a great resource to do that.
Decide who creates the visual assets like reel videos or carousel designs (you might also create them yourself with tools like Canva if you're a one-person show.)
Schedule Instagram posts in advance using a social media scheduling tool like NapoleonCat's Publisher. If you have other people involved in the process or need to ask approval, it'll also help you automate the process and make it much less complicated than it sometimes is.
Then wait for the posts to be published (and look out for the comments and the DMs you get as a result!)
And speaking of using NapoleonCat's Publisher for Instagram, let's take a detailed look at how to schedule Instagram posts there, and why it's much more convenient than using an Excel spreadsheet as your content calendar and emails and Slack for your approval workflows (#beentheredonethat.)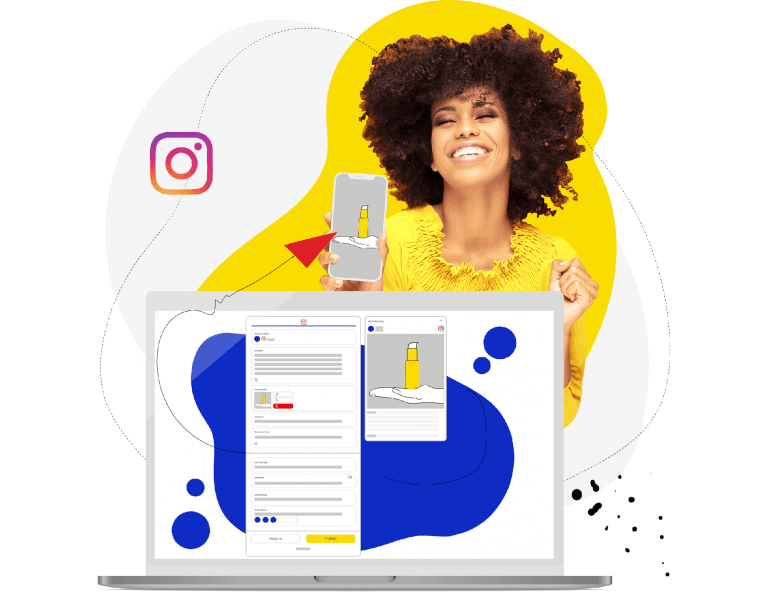 Schedule Unlimited Instagram Posts, Reels, and Carousels
Schedule Instagram posts, reels, and carousels across multiple Instagram accounts. Reach your audience when they're online – not you. Try NapoleonCat for free:
Try NapoleonCat free for 7 days. No credit card required.
How to schedule posts on Instagram using NapoleonCat
The undeniable advantage of using a tool like NapoleonCat for scheduling your Instagram content is that you can schedule posts for multiple social media accounts (and not just Instagram accounts, but also TikTok, Facebook, Twitter, LinkedIn, and Google My Business) at once, and have easy access to all of them in one place. 
And another one is that you can collaborate across your teams, get feedback (including from your agency clients) and make necessary edits before your posts see the light of the online day.
Still in one place.
So, here's how to do it.
Start by connecting your Instagram account(s) to NapoleonCat. You need an Instagram business account to be able to do that.
Then go to Publisher (you'll find it in the left-hand menu) and choose the date in your content calendar.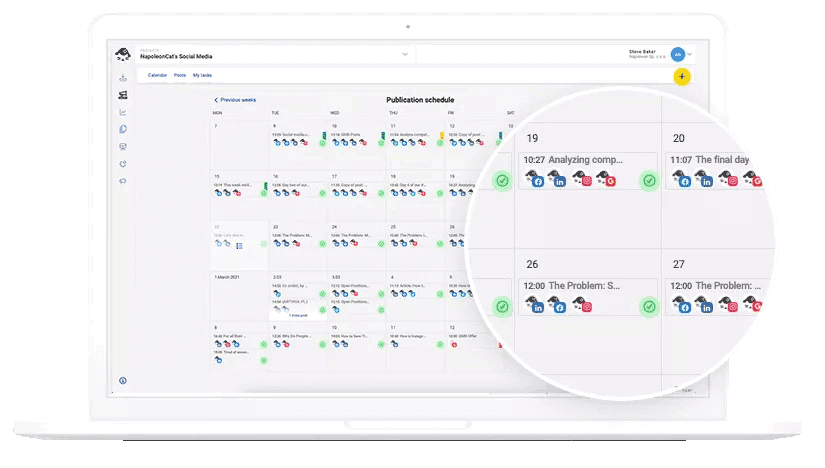 Select the account(s) you want to post to. Then go on to create your post by adding the caption. You can include emoji and tag other users in the caption. You can also add hashtags manually (up to 30.)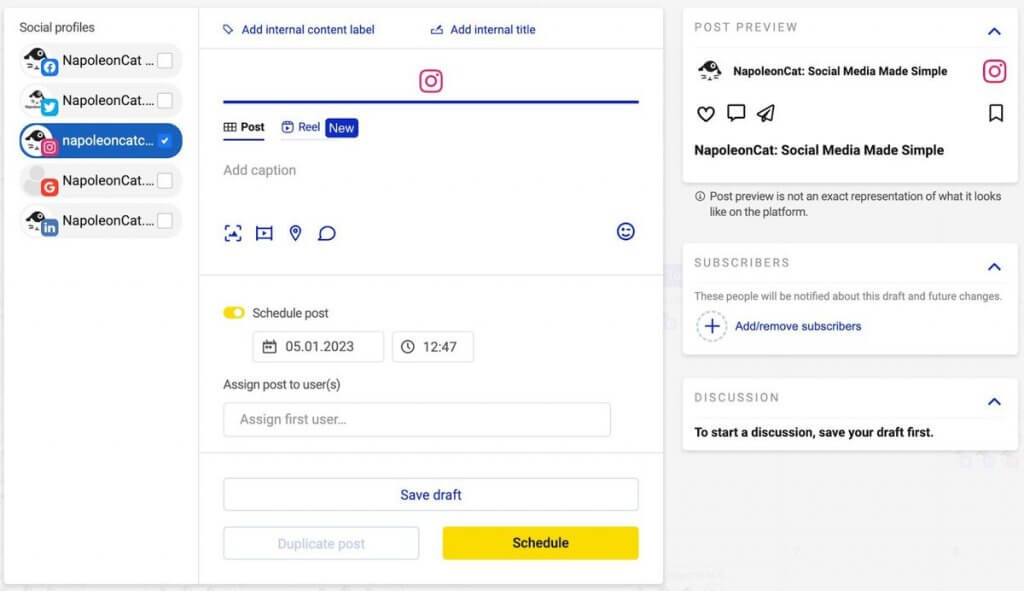 Then upload your photo or video (maximum 100 MB, and maximum 60 seconds). When uploaded, adjust photo size and orientation – it can be square, portrait, or landscape.
You can also add more images or videos to create a carousel. Here's how to schedule carousels on Instagram using NapoleonCat.
You can also add a location and schedule the first comment on Instagram.
Adding the first comment is helpful when you're posting a long caption and want to continue it in the comments. You can also use it to post hashtags to keep your caption nice and clean.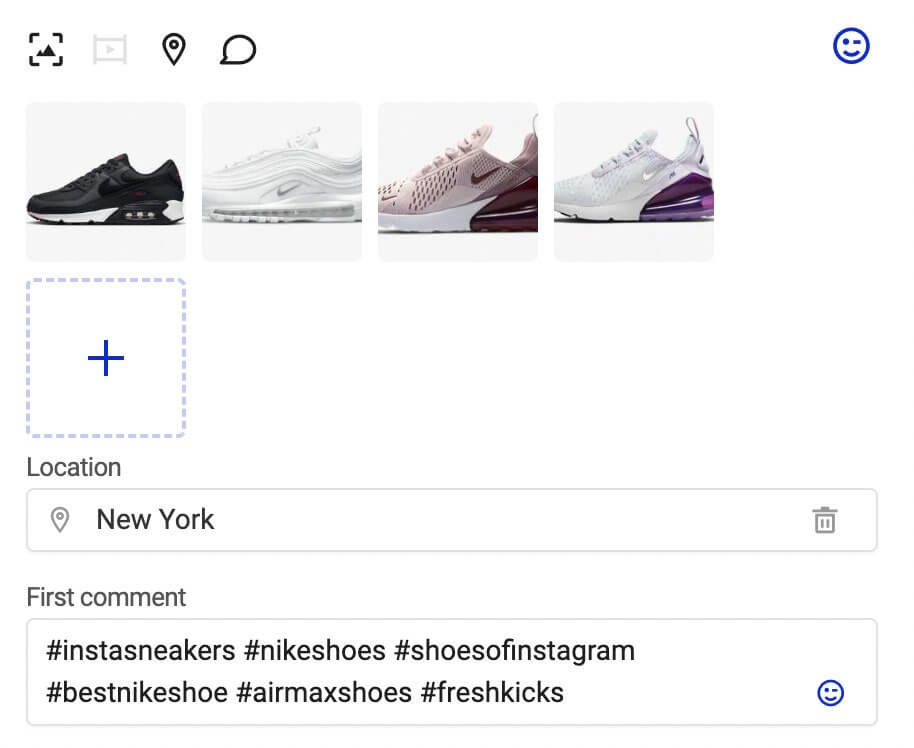 Then, choose the date and time to post your newly created post. (Did I just say "post a post"? Well, apparently.)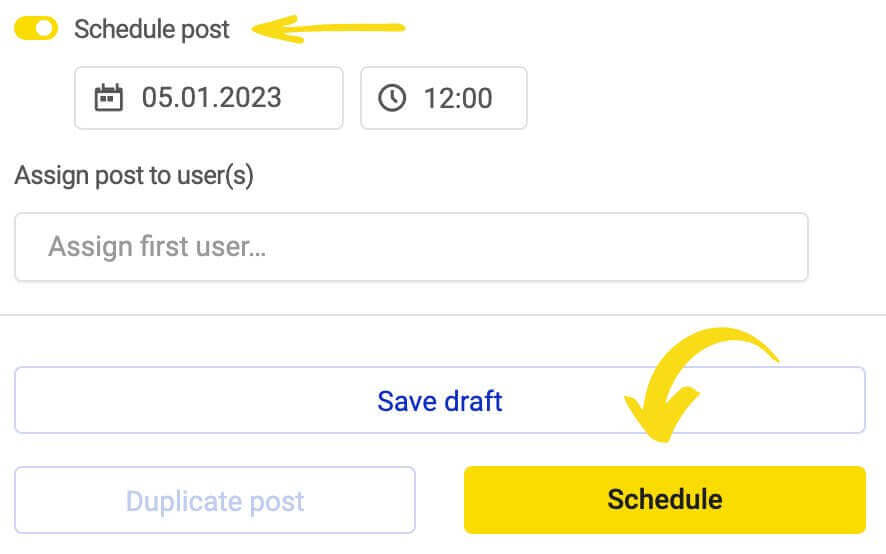 When it comes to post timing, look to your past customer interactions to see when they're most likely to get engaged with it. (You'll also find Instagram analytics in NapoleonCat.)
At this stage, you can also give your post an internal color-coded label, so it's easy to tell at a glance what category or theme the post belongs to (e.g. if it's part of a product promo or an educational cycle on a specific topic.)
You can also add an internal title – anyone viewing the calendar will then know what the post is about. The title (nor the label) doesn't get posted anywhere, and your audience won't see it.
If you need someone to proofread the post, create the image or video, or approve it, assign another user (or users) to it. They'll be notified and will have to look at the post before it can be scheduled to go out.
You can see all tasks assigned to you in the "My tasks" tab.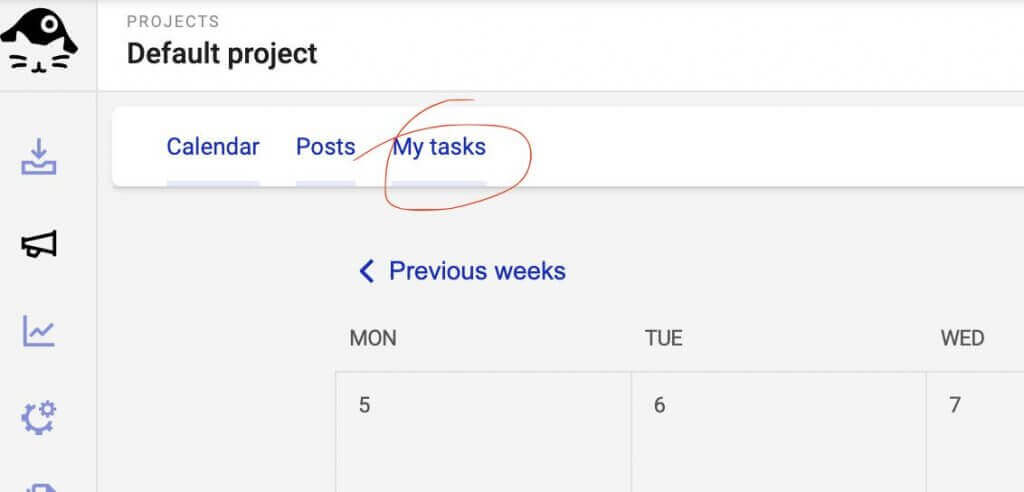 Adding subscribers to a post will let other people know what happens with it step-by-step. And you can also exchange notes under each post to discuss anything that needs to be discussed before it gets published. So, essentially, all your Instagram content workflows can happen via the calendar, and it's all super transparent and straightforward.
Then save your draft or schedule your Instagram post. If you want, you can publish a post immediately instead of scheduling it for later. Switch the "Schedule" toggle off, and the "Schedule" button below will turn to "Publish."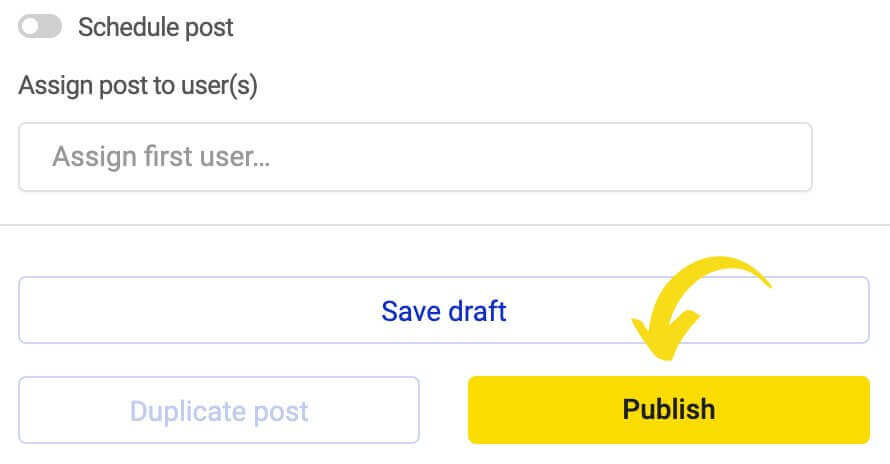 Here's a quick video that'll take you through the entire process:
(I know, I could've started with it, right?)
After you've scheduled all your Instagram posts for the week (or the month), they'll all get published to a selected account on the day, and at the time you specified. So that's off your plate – all you need to get ready for is to have all the discussions that – hopefully – start in your Instagram comments. Which by the way, you can also do this using NapoleonCat.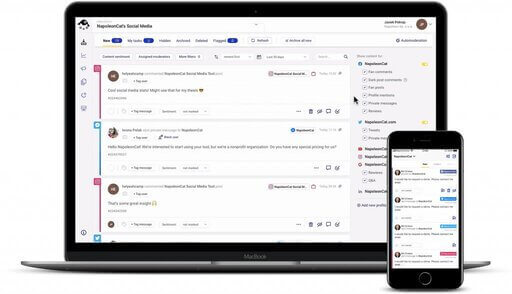 Manage (and automate) all comments and messages from one view
Use NapoleonCat to manage all of your comments, messages, reviews, etc. – all from one simple dashboard. Automate repetitive comments and DMs. Try it for free:
Try NapoleonCat free for 14 days. No credit card required.
What about scheduling Instagram Reels?
No worries, you can also schedule your Instagram reels using the same tool.
Here are some more details on how to schedule Instagram Reels. Hint: the process pretty much works the same, AND you can also choose to schedule your reel to be posted as a post in the Instagram feed. Which is smart when you want more people to see it – your followers don't get notified when you publish a reel without sharing it in a post or story later.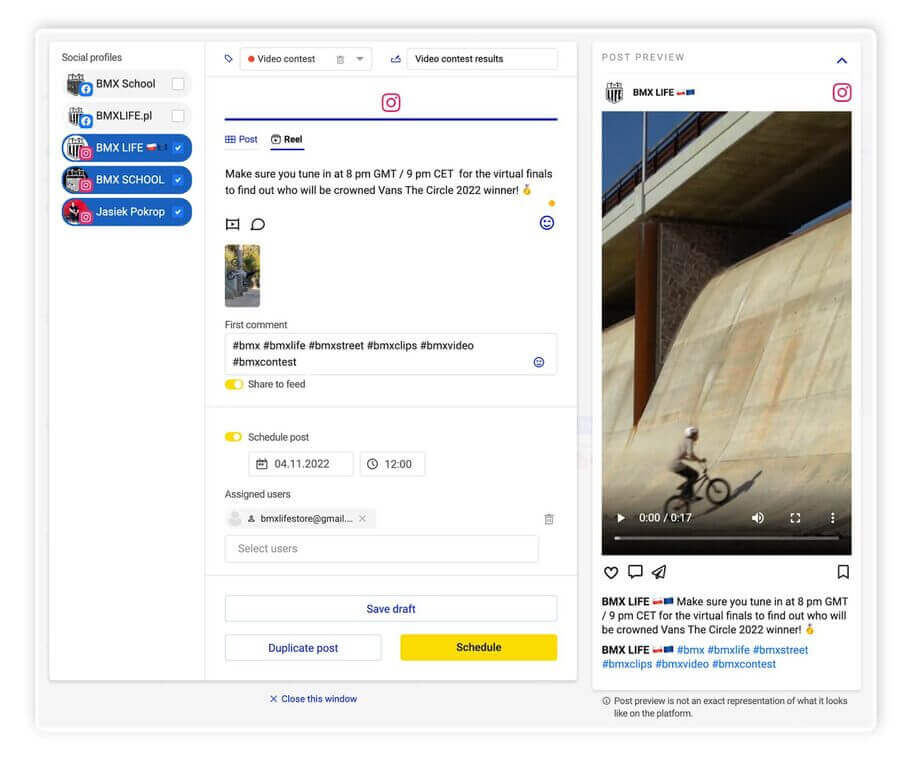 So, what's your Instagram content plan?
You probably know posting Instagram content manually every time is not the best idea long-term (otherwise, you probably wouldn't be here, and you certainly wouldn't have read the post right until this point. ;))
But now you also know how to schedule Instagram posts to make the process much easier. And that's whether you're a one-person team (or a one-person business!) or part of a bigger social media marketing team. In both cases, you can start scheduling your Instagram posts for free for the first two weeks and see how that works for you.
And I might not be a fortune teller, but I'm pretty sure it'll work. 😉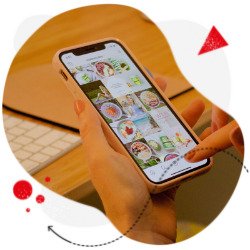 Schedule unlimited Instagram Posts, Reels, and Carousels
Seamlessly schedule Instagram posts to multiple accounts at once. Collaborate and work in a team. Try NapoleonCat for free:
Try NapoleonCat free for 14 days. No credit card required.
Here are some other articles that you may like: