If you want your brand to stand out in your target audience's Instagram feeds, then you need to consistently post content that captures their hearts and minds.

But between running your business and managing other social media platforms, it can be difficult to find time to come up with creative ideas, curate visuals, and write captions that will engage your followers.

Thankfully, there's a solution: Auto-publishing on Instagram.
By scheduling your posts on Instagram and allowing the platform or a social media publishing tool to automatically publish them, you can break away from the daily grind of manual social media posting and start focusing on more strategic initiatives.
In this blog post, we provide you with the steps you need to auto-publish on Instagram like a pro.
Here's what we'll cover: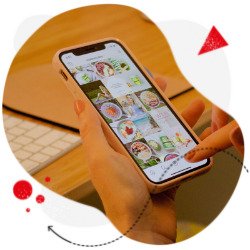 Schedule unlimited Instagram Posts, Reels, and Carousels
Seamlessly schedule your Instagram posts to multiple accounts at once. Collaborate and work in a team – with an all-in-one social media tool.
Benefits of auto-publishing Instagram posts
Before we dive into the nitty-gritty of how to auto-publish your Instagram posts, let's take a step back and consider why auto-publishing posts on Instagram is a game-changer.
Saves you time… and sanity
Auto-publishing posts ahead of time takes away some – nay, a ton – of the stress associated with daily social media management. It helps you manage your time better, giving you extra hours and energy to be creative and strategic.
You'll have more time to focus on high-value tasks, and your followers will appreciate the consistency of seeing a steady stream of valuable content from you.
What's more, you get more opportunities to engage with your followers, which can do wonders for your visibility and reach on Instagram.
Helps you maintain brand consistency
If you want to grow a huge following on Instagram, you need to stay on-brand in every post. After all, 60% of millennial consumers expect brands to stay consistent with their branding in all their social media communications.
Scheduling posts in advance is an effective way to help you maintain a consistent presence on Instagram. Instead of scrambling to post something every day, auto-publishing allows you to plan ahead, create a social media strategy, and stick to it.
That way, you find it easier to stay consistent in terms of messaging and visuals, so that you don't have to worry about posting something inappropriate or off-brand.
Helps you reach the right people at the right time
Assuming you've taken the time to understand your target audience and create targeted content, auto-publishing your Instagram posts is a matter of getting the right message to the right people at the right time.
As you sit down to create your schedule and pore over your content calendar, you get a high-level view of your posts, from your previous posts to the ones you're currently creating to upcoming post topics.
This allows you to think strategically about the best times to post on Instagram and the types of content that resonate with your target audience. It also lets you measure the success of your campaigns more accurately and quickly, so that you can identify what works and what doesn't, and adjust your strategy accordingly.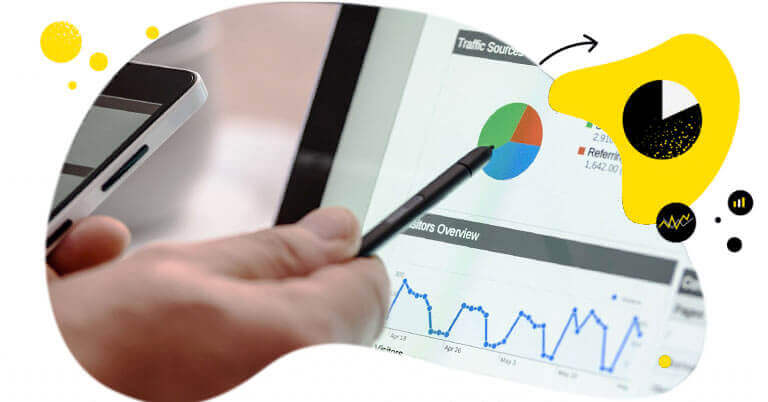 Create Instagram analytics reports within seconds
Generate custom Instagram reports within seconds. Schedule automatic reports, analyze your competitors, and more – with an all-in-one social media tool.
Helps you create better content
When you plan and schedule posts in advance, you can spend more time creating better content. You won't be rushed to come up with something quickly, so you can take your time to think, write, edit, and revise until you have compelling content that resonates with your audience.
Besides, you'll be more inclined to be strategically minded when you're creating a schedule. Schedules don't come from a vacuum. You need to come up with a solid social content strategy to create an effective one.
And when your posts are backed by a solid social media content strategy, you'll have more leverage to create content that's meaningful and relevant, as well as posts that tie in with your overall brand story.
How to auto-publish Instagram Posts directly from the platform
To auto-publish posts on Instagram, you'll need to do it through the Creator Studio. You also need an Instagram Business Account to pull it off.
We'll get there, but before we do, here are the steps to auto-publish Instagram posts via the Creator Studio.
Step 1: Connect your Business account to Creator Studio.
Step 2: Click on Create Post.
Step 3: If multiple Instagram accounts are connected, choose your desired account.
Step 4: Write your caption and click Add Content to select video/photos.
Step 5: Upload new content by clicking From File Upload
Step 6: Click Publish arrow, then select Schedule.
Step 7: Pick date/time for post and click Schedule.
And you're done!
But what if you need an Instagram scheduler that you can use in a team, and collaborate together on your content strategy? Or one that can also auto-publish posts to different platforms like LinkedIn or Twitter?
This brings us to NapoleonCat 😉
Using NapoleonCat's Publisher to Auto-Publish on Instagram
NapoleonCat's social media publishing tool makes scheduling posts on Instagram easy and hassle-free.
All you have to do is connect the tool to your Instagram accounts, prepare your post captions and images (or videos, GIFs, etc.), set up a publication time, and wait for the posts to be published (we'll get to how to do all of the above in a sec).
While NapoleonCat makes the process of auto-publishing Instagram posts easy and seamless, that's not where the tool's features end.
With NapoleonCat's Publisher, you can also:
Schedule Reels and Carousels on Instagram
Schedule your first comment for Instagram (e.g., to add hashtags)
Create posts for different accounts across multiple platforms (TikTok, Facebook, Instagram, Twitter, LinkedIn, and Google My Business) at once via a single dashboard
Fine-tune your posts to each platform via the tool's platform-specific elements such as UTM tags, video thumbnails, links, etc.
Collaborate and communicate with team members and ensure everyone is on the same page
View all your upcoming and past posts in a neat cross-platform calendar view
View and assign tasks to other team members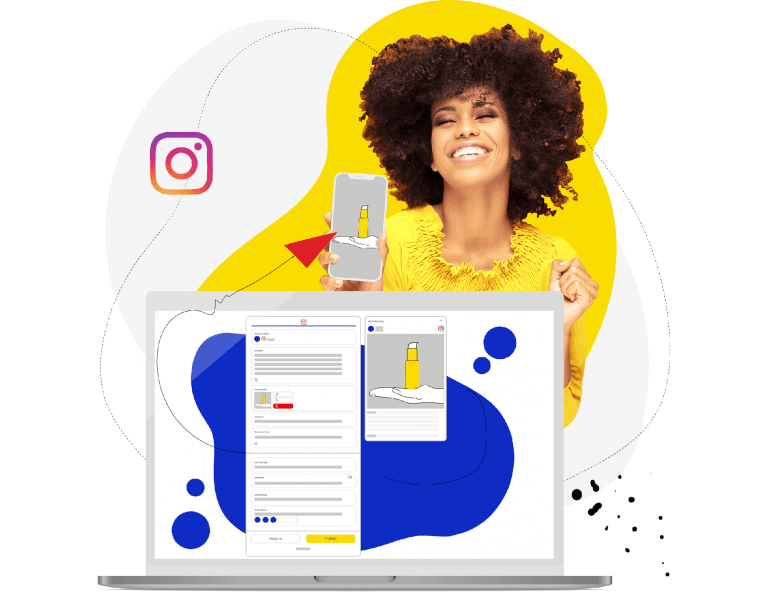 Schedule Unlimited Instagram Posts, Reels, and Carousels
Schedule posts, reels, and carousels across multiple Instagram accounts – with an all-in-one social media tool. Reach your audience when they're online – not you.
Simplify Auto-Publishing Instagram Posts
Using NapoleonCat's Publisher, scheduling posts on Instagram has never been simpler.
Here are the steps:
Step 1: To get started, connect your social media accounts with NapoleonCat.
Step 2: Click the Publisher icon on the left-hand menu.
Step 3: Choose a date in the content calendar.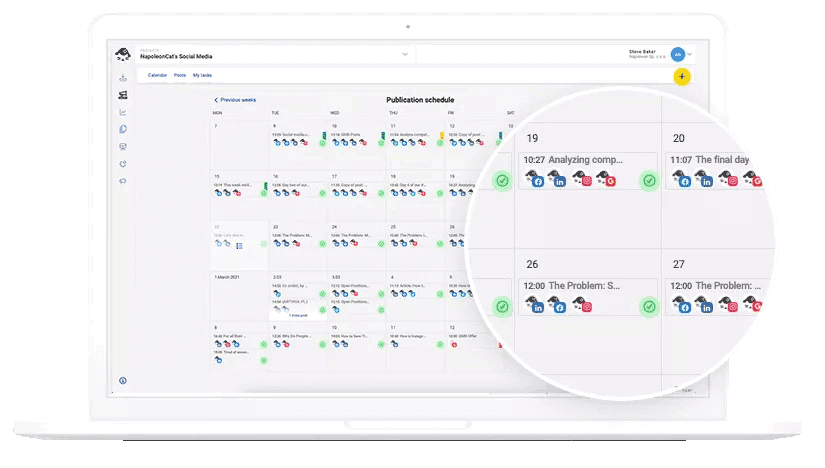 Step 4: Choose the Instagram account(s) you'd like to post to. Add captions, images, or videos that you want to include in the post.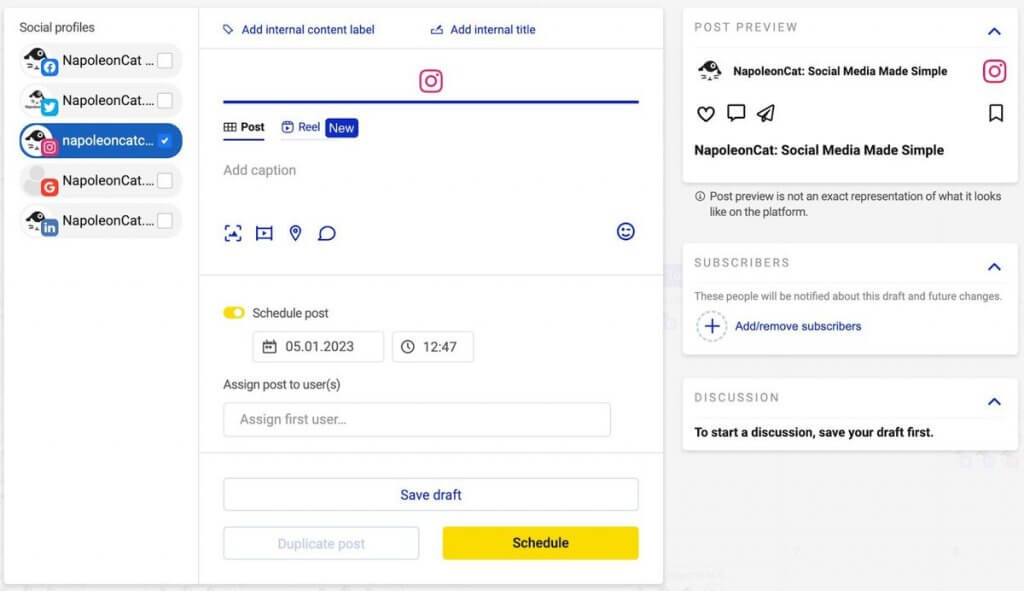 Step 5: After preparing the content for the post, you can now select the time when it should be published. Click on the Schedule button to confirm your desired publication time.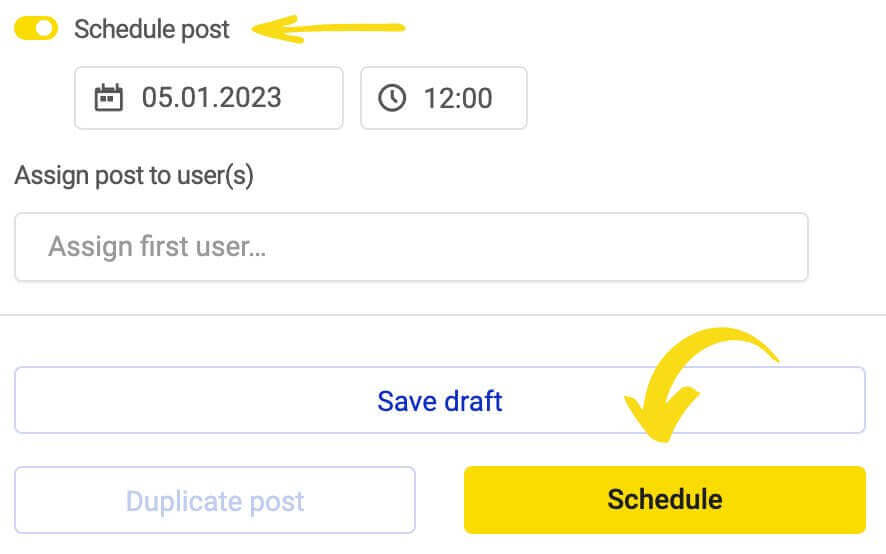 Step 6. Wait for the post to be published. Once you have set up a publication time, NapoleonCat will take care of everything else. At the defined time, the Publisher will automatically post the content on Instagram, and you will get notified via email.
Add Reels and Carousel posts to your Instagram auto-publish schedule
If you want to keep your followers engaged and attract new ones, don't post just regular Instagram posts. Take the time to publish Instagram Reels and carousel posts so you can establish a well-rounded and engaging presence on the platform.
Instagram Reels are short-form videos that are highly discoverable and a great way to reach new audiences. Carousels, on the other hand, allow you to show multiple images or videos in one post, making it a powerful tool for telling a story or showcasing your products.
To schedule Instagram Reels using NapoleonCat's Publisher, simply follow the first couple of steps of creating an Instagram post as described in the previous section. But instead of selecting Post, tap the Reel tab in the post creator window.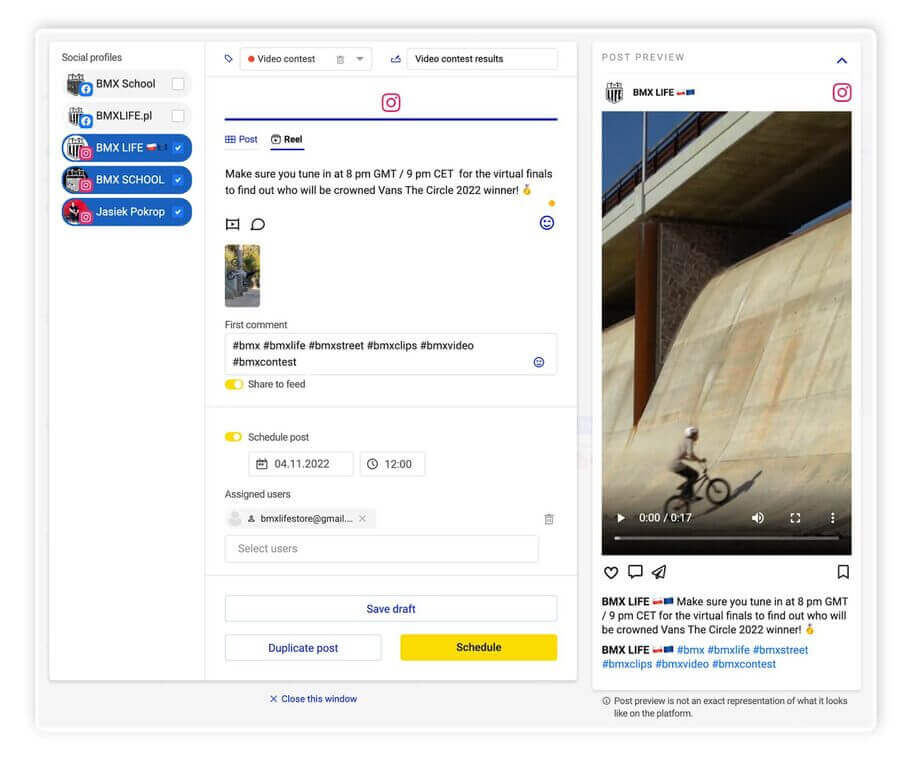 If you want to schedule carousels on Instagram, simply add more images or videos in the post-creator window.
As with regular posts, you can do the following when scheduling Reels or carousel posts:
Preview your post before publishing or scheduling
Schedule your post's first comment
Tag your post or draft with titles and color-coded labels for a better calendar view
Choose the desired publication time for each Reel or carousel post
Use team collaboration features to exchange feedback with other team members about each Reel or carousel post or assign tasks to other people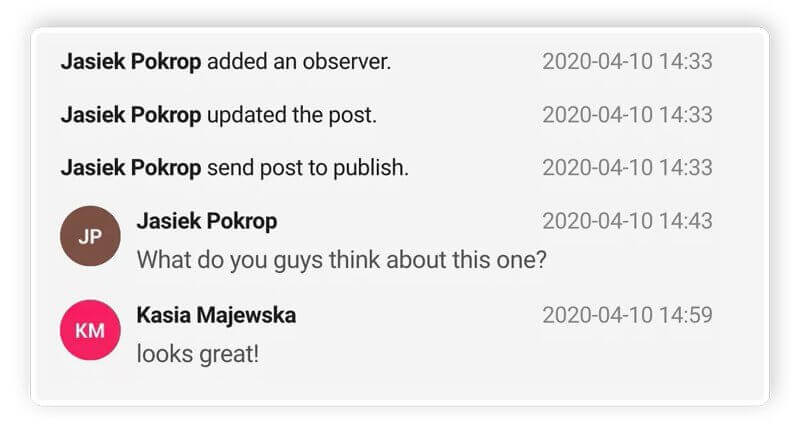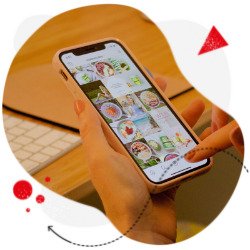 Schedule unlimited Instagram Posts, Reels, and Carousels
Seamlessly schedule your Instagram posts to multiple accounts at once. Collaborate and work in a team – with an all-in-one social media tool.
Auto-publish content across platforms (not just on Instagram)
NapoleonCat is a tool that makes it easy to auto-publish content on different platforms like TikTok, Facebook, Instagram, Twitter, LinkedIn, and Google My Business — all at once.
Just like with regular Instagram posts, you can plan and publish your content across multiple platforms in the content calendar by picking the dates and times you want, as well as preview your posts on each platform.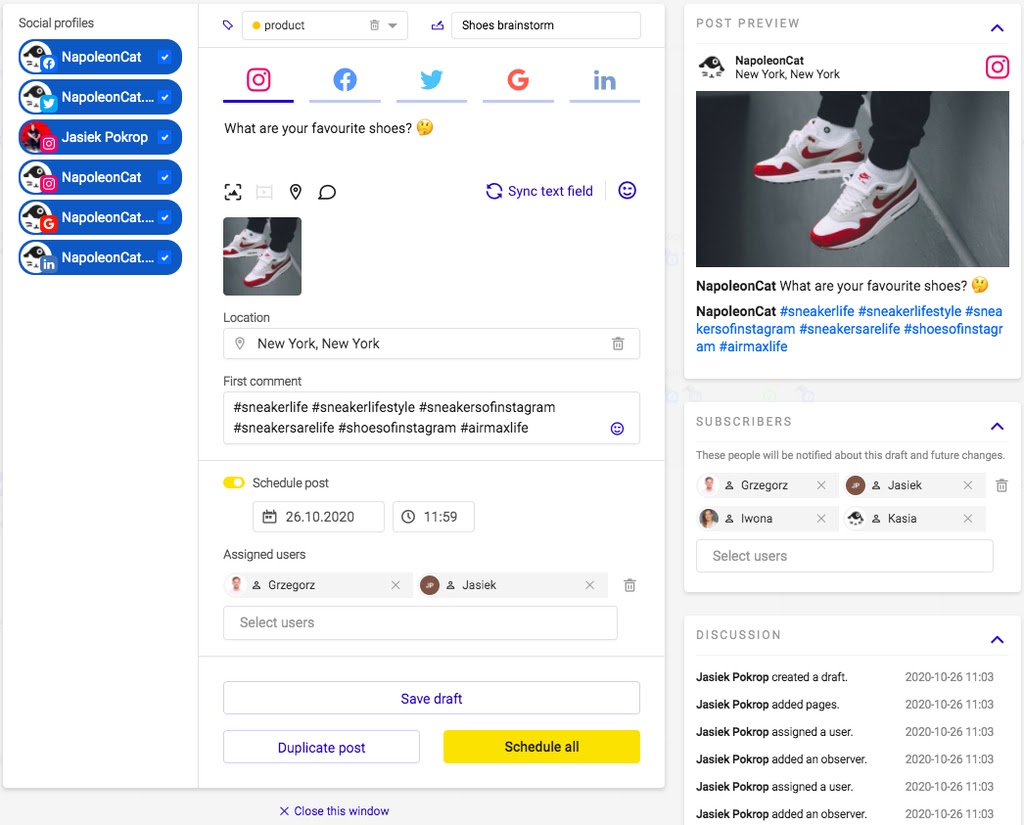 Here's how scheduling content across multiple platforms in one dashboard can help you:
Create campaigns that involve multiple platforms at once while also taking advantage of cross-promotion opportunities
Tailor content to the needs of individual social networks
Eliminate the need to log in and out of different social media platforms
Thanks to NapoleonCat's cross-platform functionality, you can create a well-organized system for creating, managing, and implementing your social media content strategy
Improve team collaboration and customer relationships
Fostering a positive two-way relationship with your social media audience is an important part of any successful content strategy. In fact, 33% of customers prefer to contact a business's customer service through social media rather than over the phone.
To give your social media customer service a much-needed boost, give them the tools they need to ensure they're on the same page in terms of your social media content goals.
NapoleonCat's Social Inbox allows you to manage and organize all your social media interactions from one view – no need to switch between different accounts and platforms.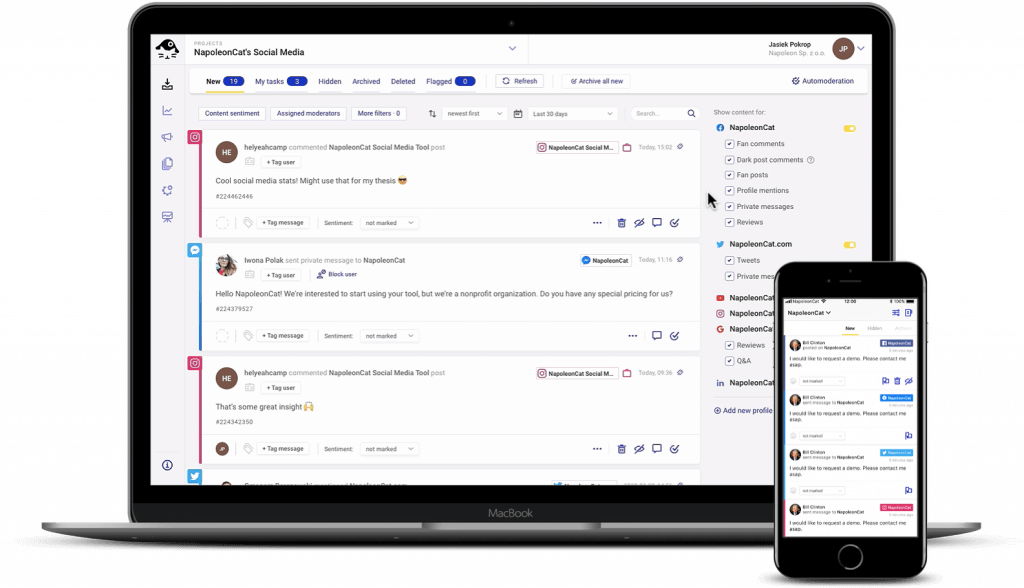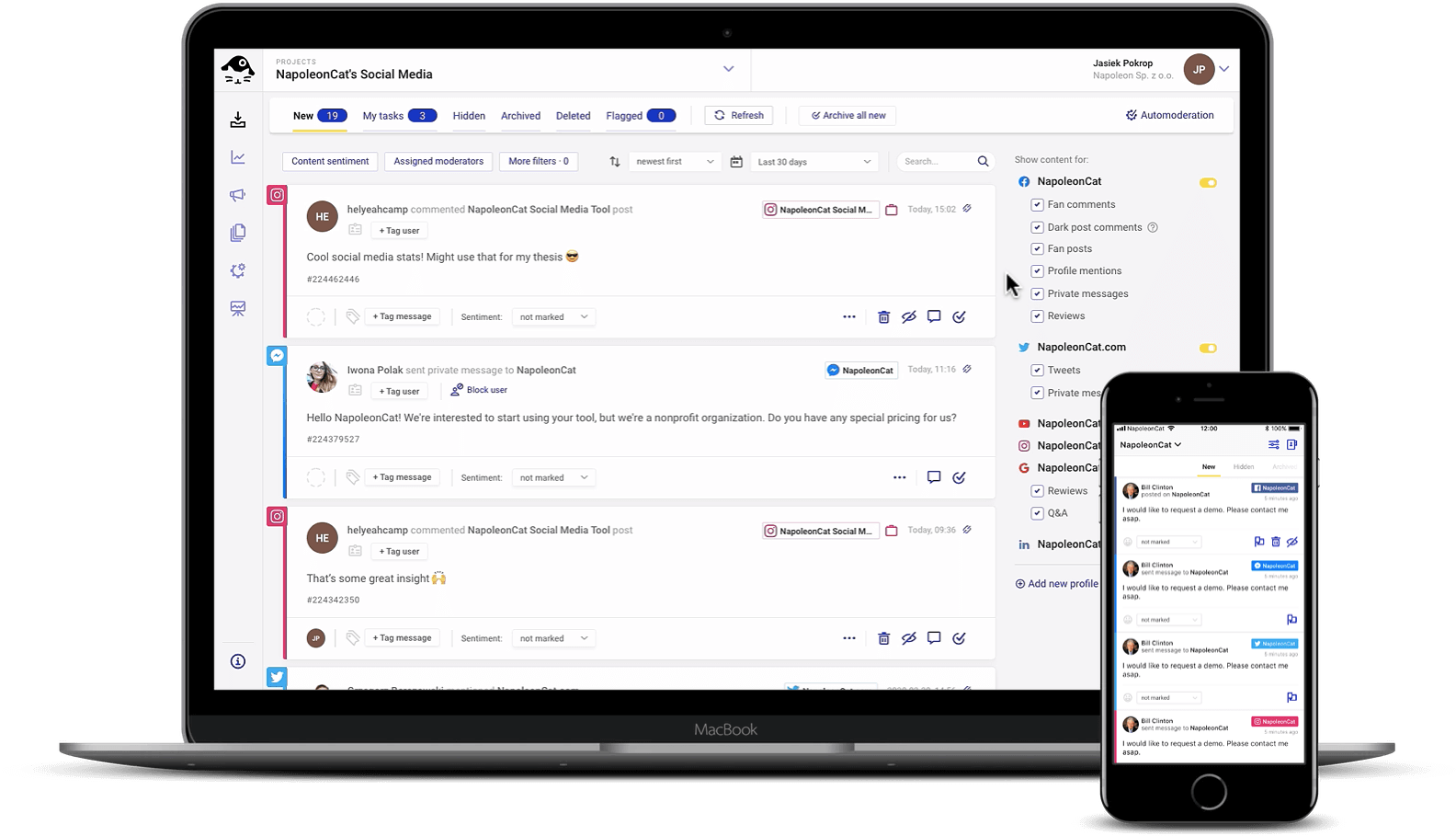 Each interaction (e.g., a comment, private message, Google review, etc.) is a ticket, and you can work on them yourself, or assign them to different people. You can also work in real-time and see who's doing what, exchange internal or external notes, tag your tickets, and more.
The Social Inbox helps your team achieve success by centrally organizing the whole team's workflow and making collaboration smoother. It simplifies the process of working together and makes sure everyone stays informed.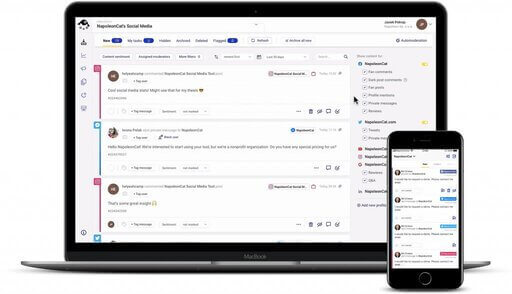 Manage all comments and messages from one view
Use NapoleonCat to manage all of your comments, messages, reviews, etc. – with an all-in-one social media tool. FB and IG ad comments included.
Final Word
Can't keep up with your Instagram content schedule? Keep your social media game strong by scheduling your Instagram posts in advance. Taking the time to craft a solid strategy for posts on Instagram will mean that you don't have to worry about wasting energy or feeling stuck in a content rut.
Plus, scheduling Instagram posts is an awesome way of ensuring your brand stays consistent and resonates with followers who can help boost engagement.
That said, you can do even better by using social media management tools like NapoleonCat. It streamlines the process of creating and curating content with its helpful features, from scheduling posts in advance to assigning tasks and improving team collaboration.
With NapoleonCat at your side, you can elevate your social media content strategy with ease. Sign up for our 14-day free trial today and experience the benefits of NapoleonCat for yourself, no credit card required 😉
Here are some other articles that you may like: