Marketing industry reports have loudly claimed the year of video for several years. Now, with Instagram Reels coming to play, we might have lived to see the day.
YouTube is still the number one video-sharing platform: 88% of marketers use YouTube as their go-to channel. Platforms like Snapchat and Tik Tok have been distracting Instagram's user base with new and exciting short video formats for a while now.
According to their reports, Instagram has a whopping 80% increase in users' time watching video content on the platform. Users are engaged more with video posts than with any other types of content. Social media platforms thrive on user engagement, constantly looking for new ways to encourage creators to find new ways to get more comments and shares.
With these trends in mind, in early 2022, Instagram globally introduced its own short video creation tool and a new type of content: Reels.
All without spending a ton on professional video content creators and with no expensive equipment at your disposal.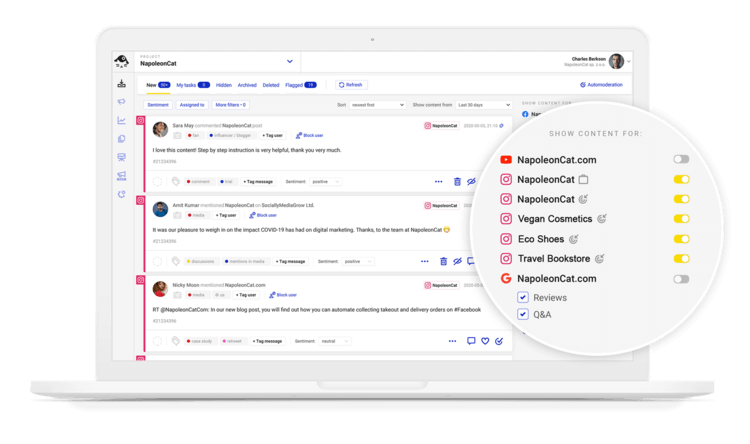 Simplify Instagram Business
Management with One Tool
Manage & reply to comments and DMs in one place.
Monitor ad comments from multiple accounts.
Automate answers to repetitive questions.
Schedule posts to multiple accounts, on desktop.
Analyze performance and monitor hashtags.
Keep track of your competition.
Create or schedule in-depth reports in seconds.
Try 2 weeks for free (no credit card required)
What are Instagram Reels?
Instagram Reels are short videos, up to 90 seconds long. Instagram Reels need to be fun, light, and entertaining. This new piece of content appears in two places in the user's profile. You'll find them:
on the user's profile tab, along with any other previously posted content.
The new Reels Tab, dedicated solely to this short video format.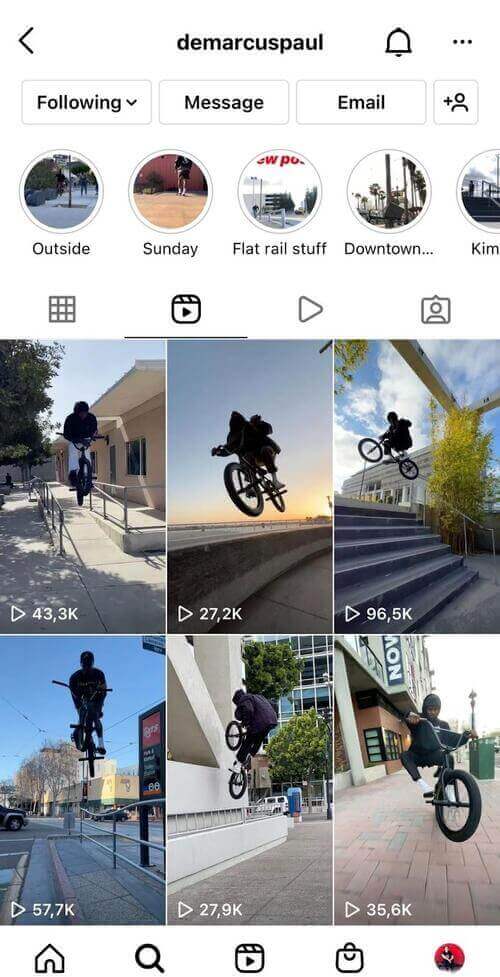 Instagram's regular users and companies that market their products on the platform have noticed that with the latest Instagram update, Reels appear to be favored by the algorithm.
The explore tab now contains more Reels suggestions based on users' interests and interactions.
Once you tap on Reel while visiting the explore tab and watch the video till the end, a new suggested Reel will instantly start playing. This means that potential clients spend more time-consuming video content versus traditional posts.
It also means that creating and sharing Reels makes it much easier to get noticed by new audiences, similar to the desired target group.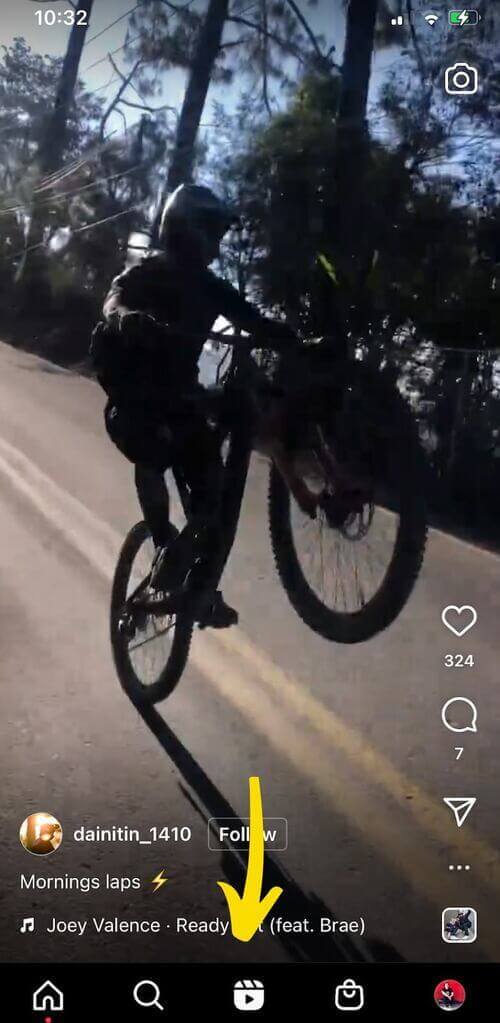 How to make a Reel on Instagram
Being able to create Reels on Instagram has become mandatory, as the relatively new feature has taken the platform by storm.
The option looks very similar to what the users already know from posting Instagram Stories, and Instagram guides users to create this new video content type step by step. So, here's how to make Instagram Reels.
Once logged in to the app, the user sees the home screen. There are two options to make an Instagram Reel from here:
by swiping right on the home screen to see the Instagram Stories tool, and then choosing Reel at the bottom of the screen, or
by tapping the (+) icon at the top of the screen and then choosing the Reels option.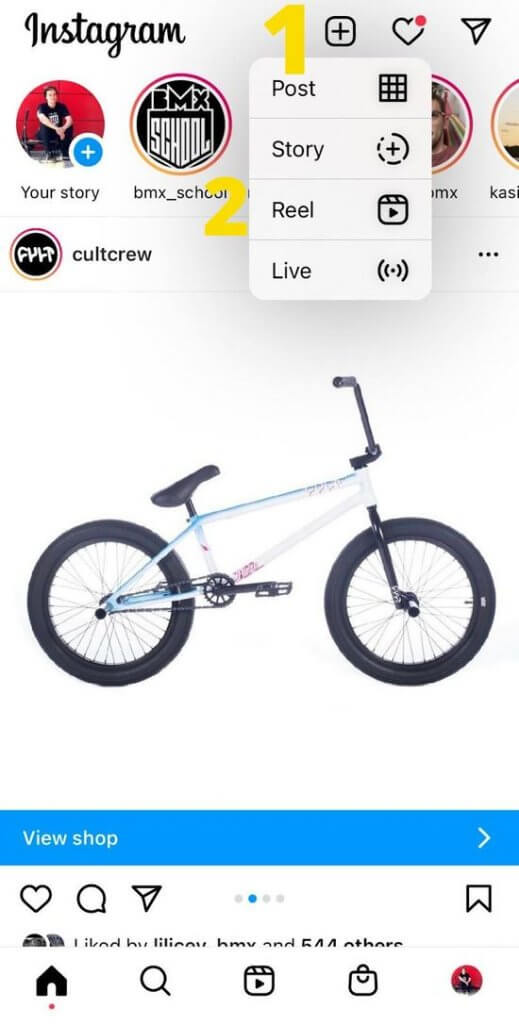 Like Instagram Stories, you can start recording your Instagram Reel by hitting the record button. You can record the video with or without popular Instagram filters.
At any time, you can see the preview of the video. If anything needs adjusting, you can always go back and change anything you want or start over.
Here, you will find several basic options to make the Reel more attractive:
Add audio
Choose the speed of the video
Video template to record in a few frames
Time management tool to create video edits
Alignment tool useful when video includes popular transitions between the frames
In the Preview section, you can find a few more tools. Instagram users know them well. This section is very similar to the Instagram Stories camera. Here you can:
Download the video to the photo gallery
Add and edit sounds
Record voiceover
Add stickers and gifs
Draw on the screen
Add text
Add AR filters
Creators are encouraged to use music from Instagram's music library. A wide selection includes short sound effects, universal thematic samples, and popular songs by famous musicians and singers.
Once video content becomes particularly popular, viral if you will, the music of the set reel becomes trending audio. You will likely hear more of it while creators jump on the wagon. This is how trending themes or challenges start pouring into the explore tab.
It is worth mentioning that not all users will have access to the most attractive sound effects and tracks. It can happen when a user's Instagram profile is set to personal and changing the profile setting to Creator, Company, or Educator gives more options.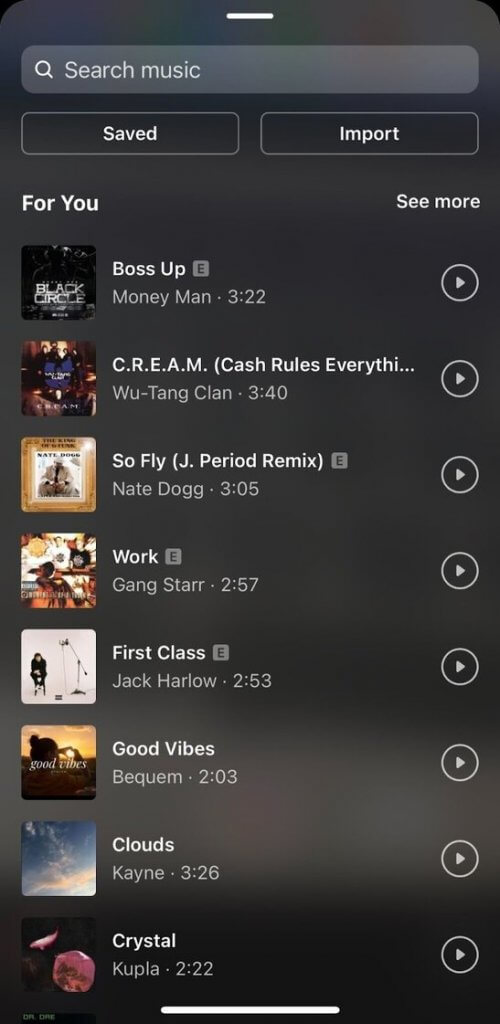 Sidenote – make your Instagram Reel visually outstanding

Chances are you have a video magician on your team. Or that you are proficient enough with video editing apps (like CapCut) to create the video outside of the instaverse. This is great!

How to make reels on Instagram from your gallery? Easy! Just record and edit the video content in any app you like, then save the file on your phone. Add your pre-recorded video to the reels creation tool from your phone's gallery. Add them inside the Instagram reels tool if you need any additional stickers, texts, effects, or music. Then, proceed to post.

The same process applies when you need to make reels on Instagram with multiple photos. Choose files from your gallery and edit them in the app.
Posting your Instagram Reels
Once you are happy with the final effect of your Reel, the next section is all about posting Reels.
Don't neglect this part. Why? This is where you can add captions, use hashtags to increase reach and – most importantly – select the Reel cover image.
The cover image is a thumbnail that appears on the explore tab. It has to be interesting enough for the users to click to watch your video. It's the first impression moment for your Reel to attract new viewers and potential clients to your business.
Instagram can randomly choose this for you, but it's better not to leave it to chance. Prepare cover images in advance in Canva, Photoshop, or any other editing program. Make sure the image stands out and includes a short call to action.
Below, you will find a summary of the cover image(s) sizes:
1080 x 1920 px is the dimension you should record the Reel with. Users see this cover image size while scrolling through the Reels tab.
1080 x 1080 px is the Reels cover that users see on your regular posts feed
1080 x 1350 px is the best size to fit your main message and content. The users see it in the explore tab when they scroll their home feed. This is the dimension that all suggested content has.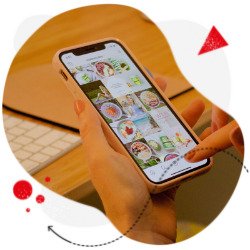 Schedule unlimited Instagram Reels
Seamlessly schedule your Instagram Reels to multiple accounts at once – with an all-in-one social media tool.
Simple Instagram Reels content ideas for your business
You may think that Reels are complicated, but it's like any other tool: practice makes the content better and better.
Below you will find some very easy creative Instagram Reels ideas to use in your business. Evergreen and foolproof content.
BEFORE AND AFTER
Before and after videos are always a slam dunk. Heavily used by the beauty industry, the final effect of the changes is always very enticing. In the IT industry, it is easy to use as well. Just think about creating a website comparison before and after.
Or, for a copywriter before and after fixing a very bad USP or CTA… This can be an idea to stand out in a particularly crowded niche.
STOP MOTION
This video can show products visible from a different angle, in another color, or many locations. Stop motion video reels are useful not only in the clothing and fashion industry.
For example, an architect can show off how they go through the creation process to get to the final room design. In the martech industry, stop motion videos can show anything from setting up to conducting a webinar, sending out an important newsletter, to setting up social media Instagram automation tools. Try it out!
TOUR VIDEO

Customers love the backstage of how their products are created. They get to know the team, warehouse tracking, packing process, creation process, and creative behind the scenes.
Show off your office or show the remote team's desks. Take a tour around your location's fun spots and connect to the audience that your company is run by real people, not some faceless robots.
In any e-commerce, an entire process from ordering to dispatch, shown step by step, will surely be interesting. In the gaming industry, chatting with the team standing behind creating popular video games and playing their favorites is a fireproof way to show the human side.
USE PHOTOS INSTEAD OF VIDEOS

This is an easy way to recycle content that you may already have. Product pictures, customer opinions from around the web, team activities, sale items, and new collections will most likely come with a set of pictures.
Tons of Instagram reels tutorials show how to elegantly get the pictures together to the sounds of popular tracks from the Instagram music library. Great in any industry, for any company size.
TURN STORY HIGHLIGHTS INTO REELS
Posting Instagram Stories for many businesses is a no-brainer by now. The chances are that you already have a few important thematically matched content pieces saved to profile highlighted stories (circles under the user bio section).
Turn them into Reels! How? Go to display your highlights and hit "…" to open the option "Turn to Reel." Then go about it like you would with posting a regular Instagram Reel. Easy-peasy.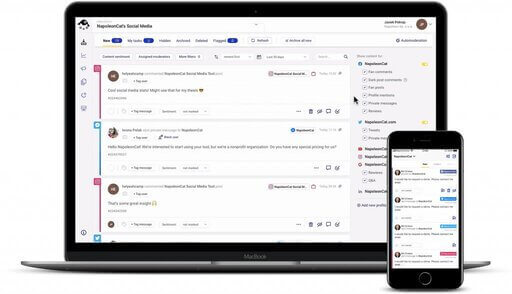 Manage (and automate) all comments from Instagram Reels in one place
Use NapoleonCat to manage all of your comments from Reels across multiple IG accounts – with an all-in-one social media tool.
Final word
We hope that this guide will make you post your first business Reel very soon. The ideas are simple enough to try out without spending time and money, and all you need is what you already have: a simple idea, a smartphone, and a couple of free-to-use applications.
As a business owner or social media manager, you also know your Instagram followers' demographic. Use this knowledge to post and share simple Reels to extend your reach and attract new clients.
If you need a helpful solution for managing Instagram and getting the most out of your social media strategy, we are here to help.

We highly recommend you try out NapoleonCat for free – no credit card required during signup 😉
For more Instagram tips, check out our other articles:
Curious to know more about Reels? You may also like: