When it comes to generating leads, engagement, and sales opportunities, short-form video is where it's at. But don't go thinking that TikTok is the only game in town.

Enter Instagram Reels.
According to Instagram, over 45% of IG users now interact with a Reel at least once a week. And as Instagram chief Adam Mosseri mentioned repeatedly, they're now putting into motion a plan to integrate the platform's video integrations around Reels.
If you're not using Instagram Reels to grow your brand and audience, you're leaving money on the table.
But you don't want to start creating Reels without a plan. If you want your short videos to create positive outcomes for your business, you need to understand how the Instagram Reels algorithm works.
In this guide, we cover: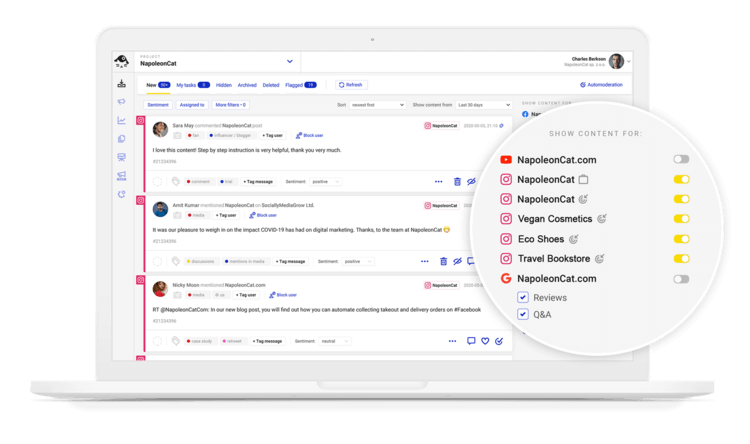 Simplify Instagram Business
Management with One Tool
Manage & reply to comments and DMs in one place.
Monitor ad comments from multiple accounts.
Automate answers to repetitive questions.
Schedule posts to multiple accounts, on desktop.
Analyze performance and monitor hashtags.
Keep track of your competition.
Create or schedule in-depth reports in seconds.
Try 2 weeks for free (no credit card required)
What are Instagram Reels again?
Instagram Reels are short-form videos designed to entertain. Launched in 2020 to compete with TikTok, Reels enable content creators to incorporate music, sound effects, stickers, filters, and other bells and whistles to create fun, engaging short videos.
Need a refresher on how to create Instagram reels? Give our How to Make Reels on Instagram article a read.
How the Instagram Reels algorithm works
It's worth noting that Instagram Reels, like Feed and Explore, uses its algorithm in a way that takes into account how people use and engage with the content that it produces.
Instagram chief Adam Mosseri further elaborates as follows:

"People tend to look for their closest friends in Stories, but they want to discover something entirely new in Explore. We rank things differently in different parts of the app, based on how people use them."
The key term there is "different." If you're going to create Reels that will attract your audience and reinforce your brand, you need to play by that specific algorithm's rules. To use those rules to your advantage, it's important to know the platform's specific goals for that section of the app.
Mosseri explains those goals below:

"With Reels, though, we're specifically focused on what might entertain you. We survey people and ask whether they find a particular reel entertaining or funny, and learn from the feedback to get better at working out what will entertain people, with an eye towards smaller creators. The most important predictions we make are how likely you are to watch a reel all the way through, like it, say it was entertaining or funny, and go to the audio page (a proxy for whether or not you might be inspired to make your own reel.)"
What are the ranking factors for Reels?
With this in mind, let's explore the most important factors that determine how Reels are ranked.
User activity. Instagram looks at things like which reels people engaged with, commented on, liked, etc. If a user engages with your reel, it sends signals to the algorithm so they see more similar content (including Reels not made by your brand).
User's history when interacting with your Reels. If a user keeps interacting with your reels, the algorithm gets a sense that your content is relevant to them.
Information about the reel. These involve signals within the video, including music, sound effects, video understanding based on pixels and frames, etc.
Information about the person who posted. This signal takes into account the poster's popularity. The more engagement you get from your content, the more likely your Reels will be served to your target audience.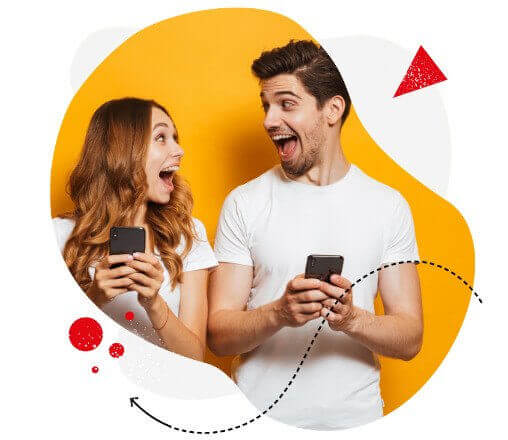 Instagram marketing made easier (especially for teams)
Automation, analytics, reporting, scheduling, and more. Try NapoleonCat and save tons of your time spent on your marketing tasks.
Key outcomes to aim for when creating Reels
How often your Reels get served to your target customers is a product of a wide range of ranking signals that interact together in complicated ways.
Discussing or identifying all these ranking signals will only confuse everyone. If you want a focused approach to creating reels that generate results, it's more helpful to focus on three key outcomes based on the ranking factors we've discussed so far.
When creating Reels, aim for:
Relevance
Timeliness
Improving relationships
Relevance
Instagram identifies relevance based on the types of subjects and topics your content is touching on. If you want to create Reels that attract leads that convert, make the effort to understand your target audience.
By doing this, it will be easier for you to create Reels that speak to their interest and needs. With that done, you can research which hashtags your audience is most likely to search, as well as the types of music and effects they will respond to.
Improving relationships
Instagram not only keeps up with the amount of engagement your reels are getting but also the people who are engaging with your content. That way, they can serve your Reels to people who will be more interested in your content and will engage with you most often.
Timeliness
Instagram favors new content. This makes sense considering that the power of short-form video relies on its novel nature. Do you want the Instagram Reels algorithm to give your content more love? Keep up with a consistent schedule. Show them the algorithm will be rewarded by giving your target audience something to look forward to.
7 Tips on how to make the Instagram Reels algorithm work to your advantage
With the Instagram Reels algorithm in mind, how do you create Reels your target users will want to watch, engage with, and share?
Here are some useful tips to make the Instagram Reels algorithm work to your business's advantage.
1. Nail the hook with your intent in mind
If you want your reels to get views, grab people's attention in the first few seconds with a hook. Remember, the idea here is to stop Instagram users from scrolling.
One effective way to reel them in is to create a knowledge gap or pique their curiosity. And you can easily pull it off if you know the words. Just make sure to reward their curiosity if they become interested enough to watch your reel till the end.
More importantly, nail the hook with your objective in mind. You can take the company's word for it: "if brand lift is your aim, highlight your brand in the first few seconds of your Reels. If the intent is conversions, showcase your product or service in action."
2. Make your content visually-engaging
When it comes to video content, visuals are everything. Even more so when the video is 60 seconds or less.
For starters, make sure your videos are using the suggested format. Shoot your reels in verticals. If you want Instagram users to take your reels seriously, don't use low-quality images and videos.
The tool itself offers you the creative tools to keep users glued on their small screens, so use stickers, text overlays, special effects, and filters that you think will help make your reel visually engaging to your audience.
And here's a heads up: Instagram recently added a new feature to create Reels using templates, allowing you to upload photos and video clips in the Reels tab. With the new Dual feature, you can share your reactions while shooting from the back camera.
3. Use storyboarding
If you can make the most of the format's 60-second limit, then you have your viewers' attention hook, line, and sinker. To pull that off, you have to plan every moment of your video content.
You need to come up with a concept and an objective. What do you want this particular video to achieve? What do you want your target audience to get out of it? How do you frame the narrative in a way that will hold their attention? What's your call-to-action?
To know the basics of storyboarding, this guide should help.
4. Get creative with transitions
Transitions help you seamlessly connect multiple video clips into one engaging video content. What's more, they help create an interesting narrative for your viewers, as well as make your video unique and interesting.
Whether you're changing clothes or switching makeup in every beat, make it your focus to create smooth transitions. Stumped for transition ideas? Here's @kelly.fiance to help get you started.
5. Leverage analytics and insights to create Reels that resonate
Tracking, measuring, and improving essential KPIs can go a long way into improving your Reels content.
With Instagram Reels Insights, you can track how your Reels are performing, including the number of accounts reached, plays, likes, saves, and more.
More importantly, it reveals key insights such as:
What types of video content your target users enjoy
The best times to publish to get more engagement
Which effects, music, filters, etc. your audience is responding to.
To get more customized, in-depth reports, using NapoleonCat's Instagram tools for business will make your life easier. The best part is you can track and monitor your performance at a glance, even if you're handling multiple accounts across different social media platforms.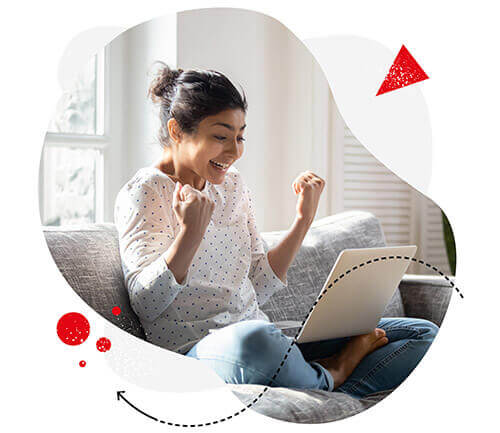 All-in-one Instagram management tool
Manage and automate comments and DMs, bulk-schedule posts, analyze your own profiles and your competitors, and get instant reports – with an all-in-one social media tool.
6. Don't delete low-performing Reels
When a Reel performs poorly, should you delete it?
The short answer is no.
You need to give low-performing Reels some time to gain some traction. Remember, the Instagram Reels algorithm relies on a set of rules and criteria, and some of its positive effects may take some time to kick in.
According to Instagram Reels expert @soaringbirdsocial, some Reels that perform poorly in the first few days have the potential to blow up in 2-3 weeks' time.
She totally brought that point home in the following Reel:
It's also important to remember that you're striving for consistency, not perfection. Even if a Reel bombs, the fact that it exists sends a message to your followers that you're invested in your content and in cultivating your relationship with them.
Give poor-performing Reels a chance. Some of them might give you a pleasant surprise down the road.
7. Get trendy
In a hyper-connected age, it's more important than ever for brands to adapt to trends. If you don't, many Instagram users won't think you're relevant enough to deserve their attention.
The best advice I can give you is to be a consumer of Reels content yourself. Keep visiting the Instagram Explore page. After all, it's the page that displays the most popular posts from users that generate a lot of engagement. Watch videos by other creators and search for trending hashtags.
If you don't have time for that, you can always stay on top of Instagram's @Creators account releases Trend Reports every Friday.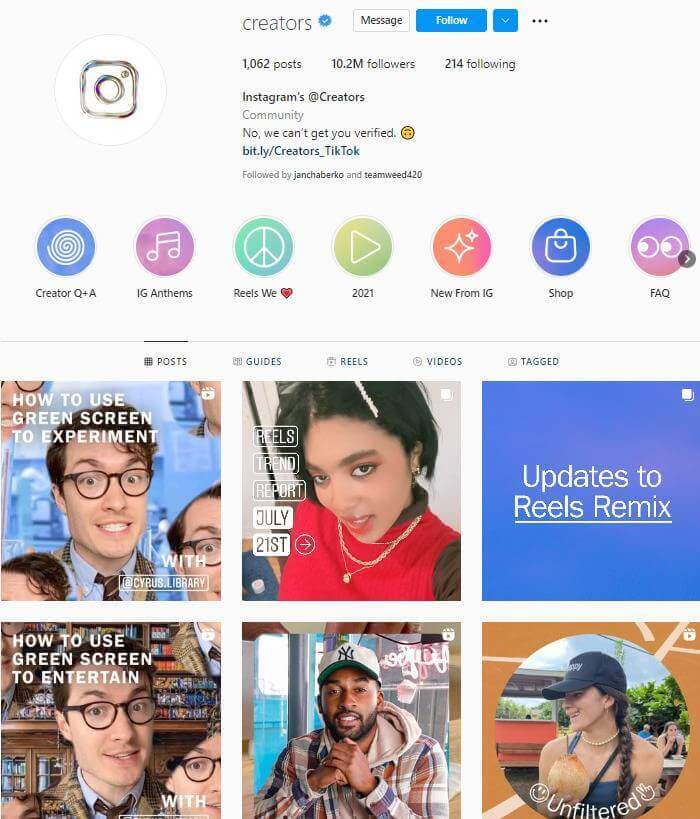 Wrap up
Keep in mind that this video format is still in its early stages, so expect more changes to how the Reels algorithm works in the years moving forward.
Whatever those changes are, the key to content creation that generates positive outcomes is to design your content to match what your audience wants. Your Instagram content ideas, the Instagram Stories you create, and the Reels you put out – they influence each other in ways that make your brand visible to an audience who truly cares about what you produce.
Lastly, it helps to have the right Instagram management tools on hand when you're making the Instagram Reels algorithm to favor your content. With NapoleonCat, you can manage your Instagram presence that will engage your target audience and yield the best possible ROI.
Start your free trial today and manage Instagram more effectively (no credit card required ;))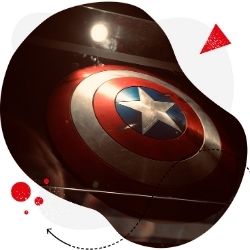 Protect your social media from offensive comments and SPAM
Automatically hide or delete comments containing spam under your organic posts and ads – with an all-in-one social media tool.
Curious to know more about Reels? You may also like: