As your small business grows, so (usually) does the number of social media platforms you use and the number of people involved in marketing and customer service on those channels.

When managing them manually is no longer feasible (at least while keeping your productivity and – most of all – sanity), here are a few social media scheduling tools that can help.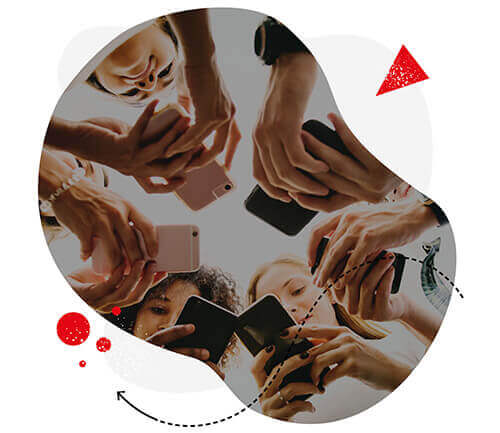 Cross-network social media scheduler for teams
Craft, schedule, and automatically publish unlimited number of posts to all your Facebook, Instagram, Twitter, LinkedIn, and Google My Business accounts. Try it for free:
Try NapoleonCat free for 14 days. No credit card required.
Why use social media scheduling tools (The answer to a rhetorical question)
So I'm old enough (I know I tend to talk about it a lot 🙂) to have planned social media content out of a Google sheet, all with content, links, and team member names inside. (I also remember when you couldn't actually schedule an Instagram post outside of the app.)
But luckily, social media scheduling tools started popping up, offering all sorts of features and then getting more and more advanced as social media platforms gave more access to their APIs. And today, there are lots of platforms to choose from, both free and paid, designed for solo content creators and large enterprise teams.
And what are social media scheduling tools? Well, they can range from simple social media schedulers to more comprehensive platforms that also offer sophisticated moderation tools, analytics, automation, and even analytics or social media listening.
And if you have a team, a tool that automates social media scheduling and allows a collaborative approach to content creation is really a must if you want to save time and improve communication between team members.
(Unless you still want to rely on Google Sheets, manual posting, and Slack notifications firing up all the time. You know what I'm talking about.)
Here are some recommendations that might help you in the search process. (Or you can call it the list of the best social media scheduling tools, I won't mind.)
NapoleonCat
This is one of the more complex social media platforms on this list. Because besides the scheduling feature, it also includes tools like:
But let's take a closer look at scheduling and publishing:
You can schedule and publish posts on Facebook, Instagram (including carousels and reels), Twitter, Google My Business, and LinkedIn.
All of it happens via a shared social media calendar where your entire team can see all the scheduled posts at a glance.
You can add images and videos, UTM tags and hashtags, and schedule your first comment on Instagram.
Add CTA buttons, discount codes, or T&Cs to your Google My Business offers.
Assign posts to different team members, exchange comments and feedback, and get approvals, making the content creation process much smoother and more straightforward.
Provide access to social media accounts to contributors, agencies, clients, etc., without sharing your passwords.
Plus, content performance analytics will help you come up with more content that your audience tends to engage with.
NapoleonCat's pricing plans depend on the number of users and accounts you manage via the platform, with one of the lower prices for each additional user. You can check all the pricing details here to see exactly how much your team would pay.
Buffer
A popular social media scheduling tool you can use to:
Plan and publish content for various social media platforms, including Facebook, Instagram, Twitter, LinkedIn, and TikTok.
Create posting schedules for your social media channels and share them with your team.
Create content publishing approval workflows and get feedback on your posts.
Analyze post performance and reply to comments under your posts.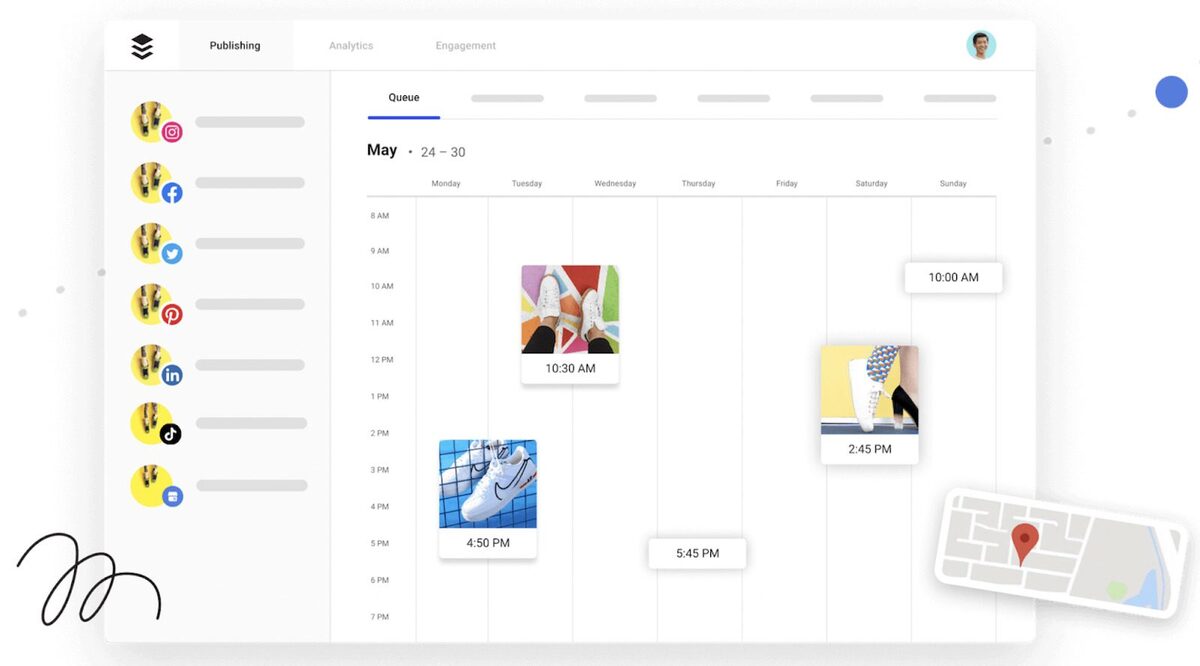 Buffer is free if you just need it for your posting to your personal social media accounts. And for teams, you have team and agency plans with payments depending on the number of channels you want to use.
CoSchedule
CoSchedule is a tool that was specifically designed as a content calendar tool. It lets you:
Plan, schedule, and publish your social media content across platforms, including Facebook, Twitter, Instagram, and LinkedIn.
Plan and schedule your blog articles and email campaigns, and see all the campaign communications in one shared calendar everyone on your team has access to.
Create and follow to-do lists for content creation and assign tasks to other team members.
Share feedback and discussions and update clients, bosses, and team members on campaign progress.
CoSchedule also includes a headline generator for content optimization.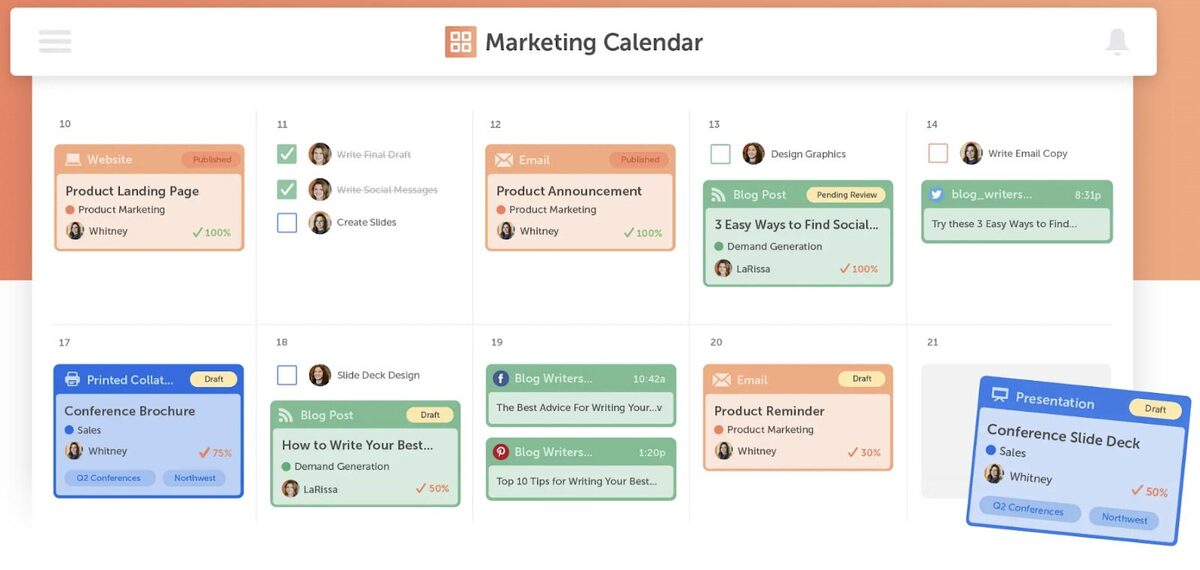 The basic version of the marketing calendar is free for personal use. The pro version starts at $29 per user per month.
Later
Later is a social media publishing and scheduling tool for companies and content creators. It comes with:
Publishing and scheduling tools for Facebook, Twitter, Instagram, LinkedIn, Pinterest, and TikTok.
A link in bio tool for Instagram and TikTok.
Visual feed curation tools for Instagram.
Collaboration tools for teams, creators, and brands.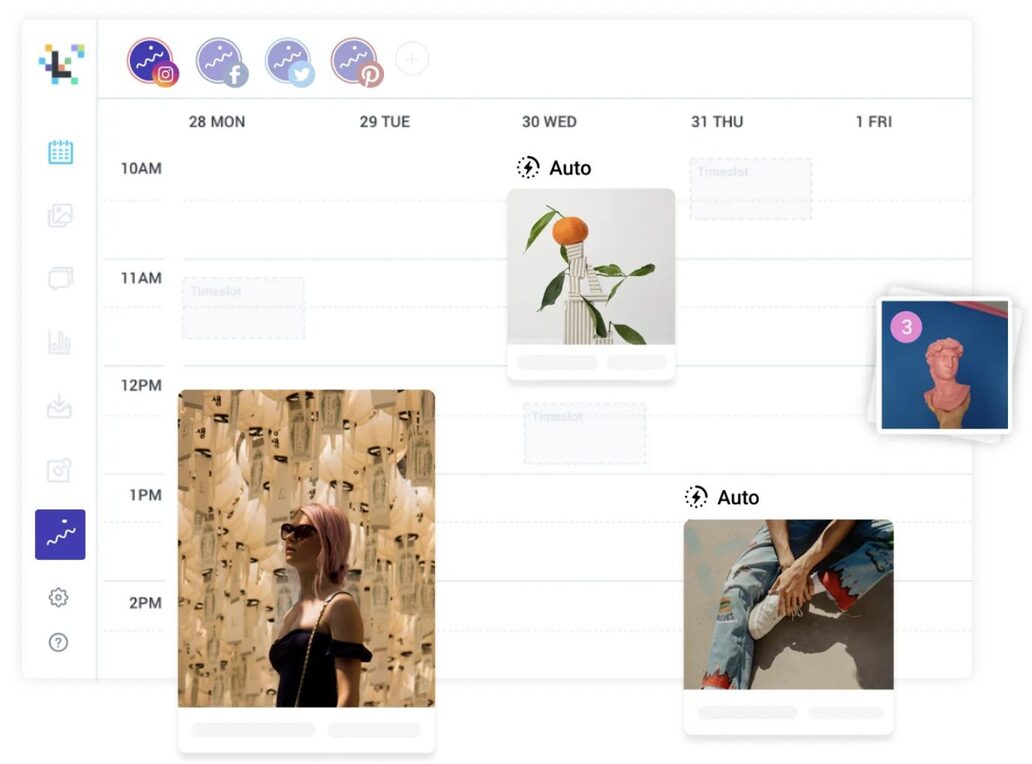 Later has three basic pricing plans that you can add users to and a couple of extra plans designed for bigger teams. You can also try their free plan for personal use and basic scheduling functionality.
Planoly
Planoly is a visual content planning tool for social media including:
TikTok planning tools, letting you upload and schedule your TikToks as well as repurpose them.
Visual Instagram planning tools for your posts, carousels, and reels. You can also repurpose your Instagram content for other channels like Facebook or Twitter.
Pinterest planning tools with Pin campaign management and analytics tools.
Inviting team members to collaborate on your content and simplify content creation workflows.
It also has a bunch of extra features like content ideas, product tagging, and auto-posting the first comment.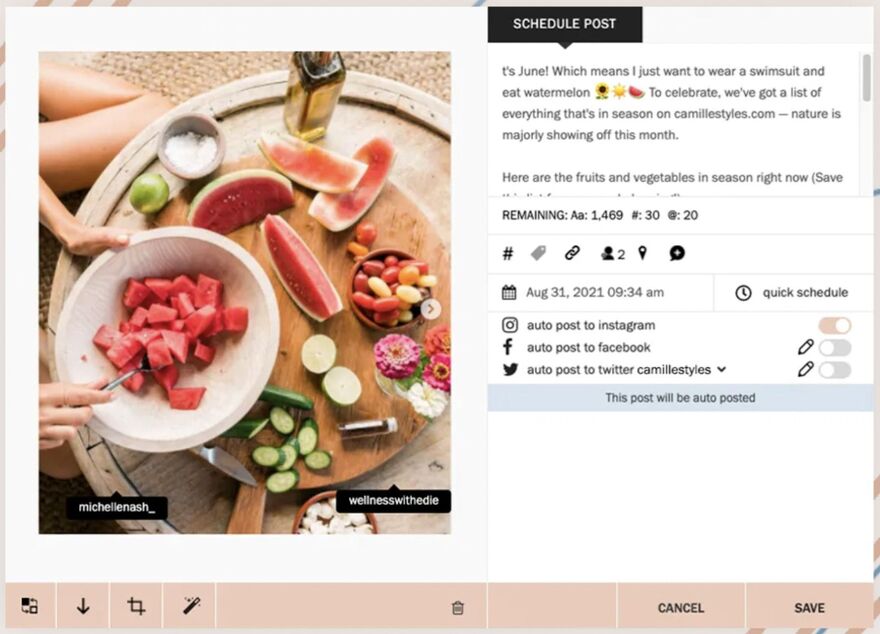 Planoly offers a few pricing plans depending on your content creation needs and the size of your team.
Iconosquare
Iconosquare was among the first social media scheduling tools for Instagram. Today, you can use it to schedule and automatically publish posts across different social media channels, complete with approvals and crossposting.
These days it also comes with:
Analytics and reporting tools.
Simple moderation tools for social media.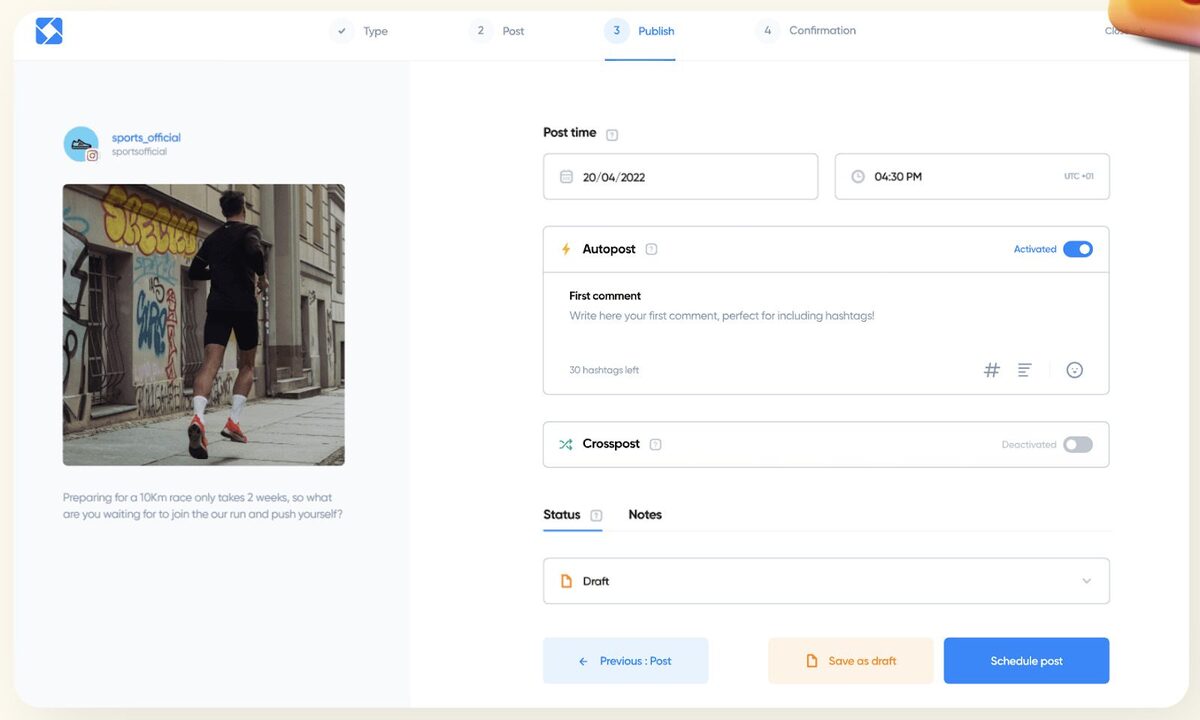 The pricing is based on the number of social media profiles you want to schedule content for, with tiered feature sets for each one.
Meet Edgar
Meet Edgar is one of the social media management tools specifically designed for scheduling and publishing content. You can use it with:
Instagram
Facebook
LinkedIn
Twitter
Pinterest
TikTok
Google Business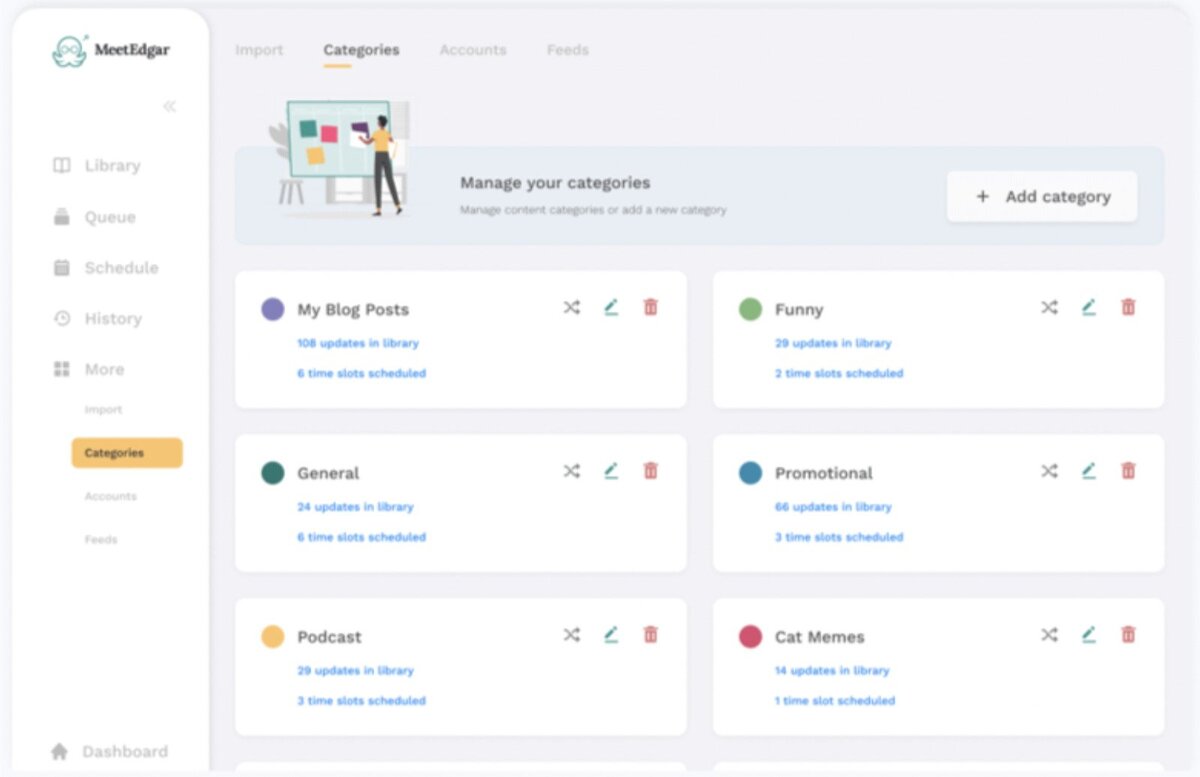 What's interesting about Meet Edgar is that it's focused on evergreen content, letting you easily repurpose, recycle, and reshare successful content that's still relevant. You can do it with content queues and automations that reshare the content for you.
There are two pricing plans (named Eddie and Edgar) to choose from depending on the number of accounts you want to connect, each with unlimited scheduled posts.
SmarterQueue
SmarterQueue is similar to Meet Edgar in that it's built for content recycling. At the same time, it's also a more comprehensive platform, with extra features such as:
Social media analytics and competitor analysis.
A social inbox with moderation tools.
Social media monitoring for mentions, hashtags, and topics.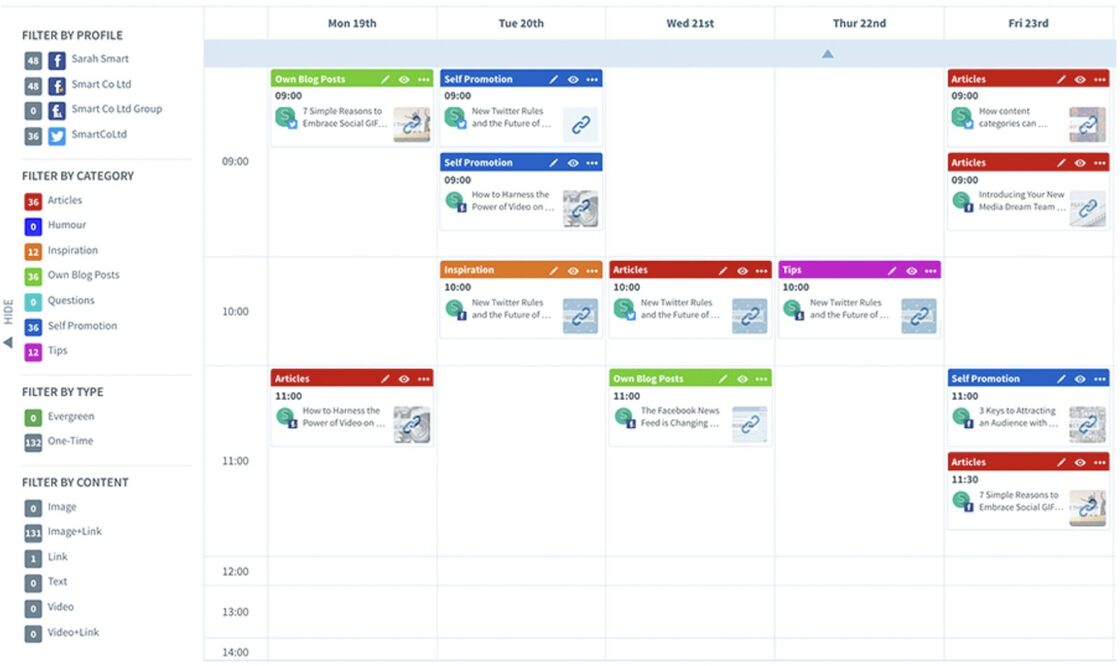 It also includes free tools, like the once-popular Instagram top nine tool (whose popularity probably declined along with the decreasing popularity of feed posts on Instagram in general.)
When it comes to pricing, there are several plans available depending on your needs and the number of social profiles and scheduled posts.
Sprout Social
Sprout Social is one of the more comprehensive social media management platforms on this list for when you have a bigger team and more channels to take care of. Besides scheduling and publishing content across social media profiles, it lets you:
Collaborate across teams, agencies, and clients, including creating and managing approval workflows.
Manage and moderate comments on your social channels.
Analyze social media performance.
Listen for mentions, hashtags, and topics.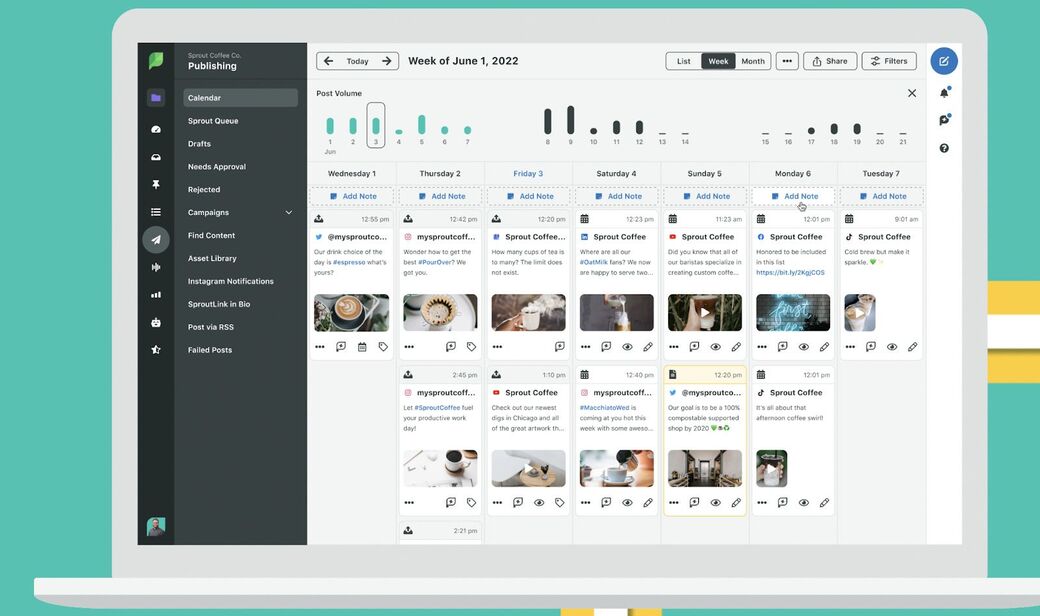 Since it's a comprehensive tool, it's also definitely among the pricier options, especially when it comes to the price per additional user, which starts at $199 in their lowest Standard plan (which is $249 a month). You can check out the full pricing on their website.
Crowdfire
When you're just starting out (maybe even as a one-person social media team) and growing your social media presence, Crowdfire is one of the simpler social media scheduling tools that might be helpful. It includes features such as:
Content curation and relevant articles.
Publishing and scheduling content with the best times to post suggestions and content queues.
Mention and comment tracking with the option to reply from the platform, which makes for a basic social media customer service tool.
And social media analytics with reports and competitor analysis.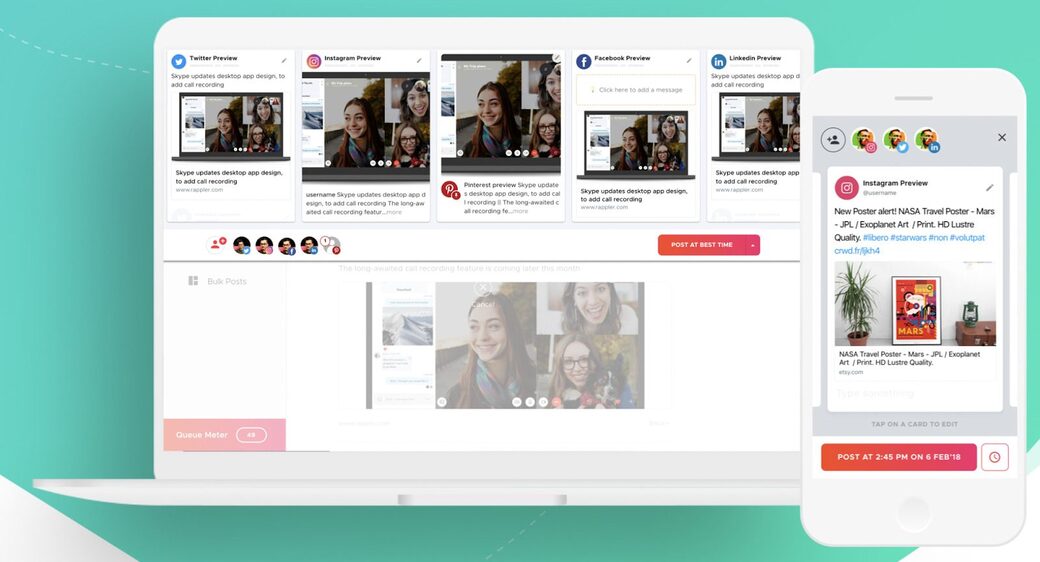 You can sign up for their free plan for their basic scheduling features or upgrade for features like analytics and bulk scheduling.
Make it easy to schedule social media posts for your team
When you're serious about your social media marketing and customer service – especially when working in a team and for a larger company – using free social media scheduling tools will probably no longer cut it. Especially when you want to polish your workflows and be able to organize teamwork better.
The good news is, though, that you'll probably be getting much more value with the right platform that fits your team's needs, not just the ones related to publishing and scheduling social media content.
Got a favorite already? 😉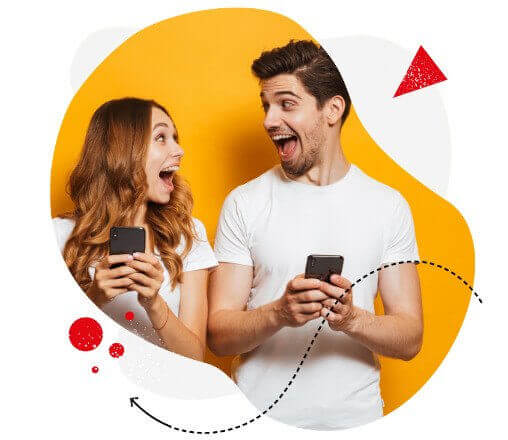 Best social media scheduler for teams
Schedule unlimited posts for Facebook, Instagram, Twitter, LinkedIn, and even Google My Business – using one simple tool. Try it for free:
Try NapoleonCat free for 14 days. No credit card required.
Here are some other articles that you may like: