When you've grown enough that one person just can't do all your social media marketing by themselves (and sometimes also run the entire business), time to build a social media team. Here's what you should know before you start.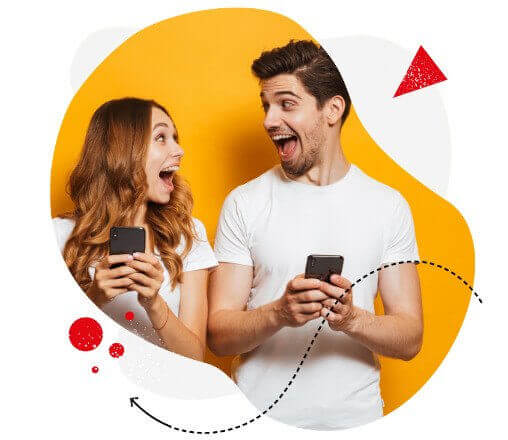 Social media management for teams
Moderation, automation, analytics, reporting, scheduling, and more. Try NapoleonCat and save tons of your time spent on marketing tasks. Designed specifically for teams. Try it for free:
Try NapoleonCat free for 14 days. No credit card required.
What a social media team does
There's no hard and fast rule that says exactly what a social media team does day-to-day. There are common needs that teams will have to meet, but exactly what your team does will depend a lot on your business's social goals.
So, you might say that a good social media team works together to achieve their company's social media goals, which could mean and or all of the following:
Creating content to reel in leads
Funneling those leads towards your sales team
Managing your social media ads
Providing social customer service
Maintaining a positive brand presence
Moderating user's comments
Encouraging community engagement
To dole out roles that meet your goals (what a turn of phrase), you'll need to define clear goals right from the start.
Your team is likely to do each of the above to some degree. But, to be efficient, decide which are the priority and why. Is your main objective on social media to sell, generate leads, build your brand, or offer top customer service?
When you can answer this, you'll know exactly which roles (more on those below) are a priority and how much of your resources (wo/manpower, money and time) you want to apportion to each.
But, remember that, whatever your company's goal, your team will spend a lot of time online providing customer service.
Skills to look for in your social media team
Once you know the roles you're looking for, it's time to post your recruitment ads. But what skills should you look for in your hires if they're going to become that well-oiled machine you're dreaming of?
An effective social media team will be:
Well-organized – they'll know what's in their remit and what's not, keep up to date with changes to your policies and systems and understand them well enough to implement them well every time
Proactive – they'll be quick to react, both to your customers and to other team members and they'll never let a notification slide
Empathetic – they'll put themselves in your customer's shoes and always try to meet their needs
Level-headed – they'll approach each situation with a cool head, never letting touchy messages grind their gears and they'll definitely never start a spat or feed the trolls
Multitaskers – they'll thrive in organised chaos, recognising that social media is a place where jugglers thrive and the single-minded crawl into a hole and cry
Alert – not just to comments, likes, and shares, but to emerging industry trends, meaning they'll never miss a chance to ride the viral wave should it roll past their shore
It's quite the tall order.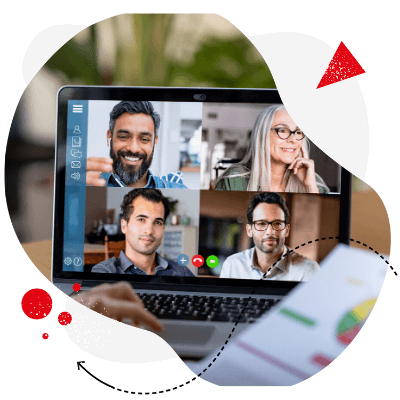 Streamline social media management
Build a more efficient team with social media automation tools. Automate publishing, reporting, and community management.
Try NapoleonCat free for 14 days. No credit card required.
There's not one single formula for building a social media team
Depending on your industry, whether you're an agency, a startup, or a mid-sized company, your social media team setup might look different. For example, it might be:
An in-house team that takes care of all your social media marketing needs, including employer branding and internal communications
An external agency team handling your social media presence for you, with some input from you
A mix of the above (for example, an in-house social media manager and a social media agency taking care of content creation and comment moderation)
Or an interdisciplinary team handling social media as part of many other marketing and customer service tasks.
And so on.
The thing with social media teams is that they're often a part of a marketing team. But they're operating at the intersection of several business areas – including:
customer service,
employer branding,
and sales.
So you'll often have a core team with supporting team members from other departments. I'm going to take a look at both.
What's really important for you is to define that place for your social media team within the overall company structure and how it will collaborate with all the other teams and often external contractors.
Before you even start building it, do this first:
Define the goals for your social media team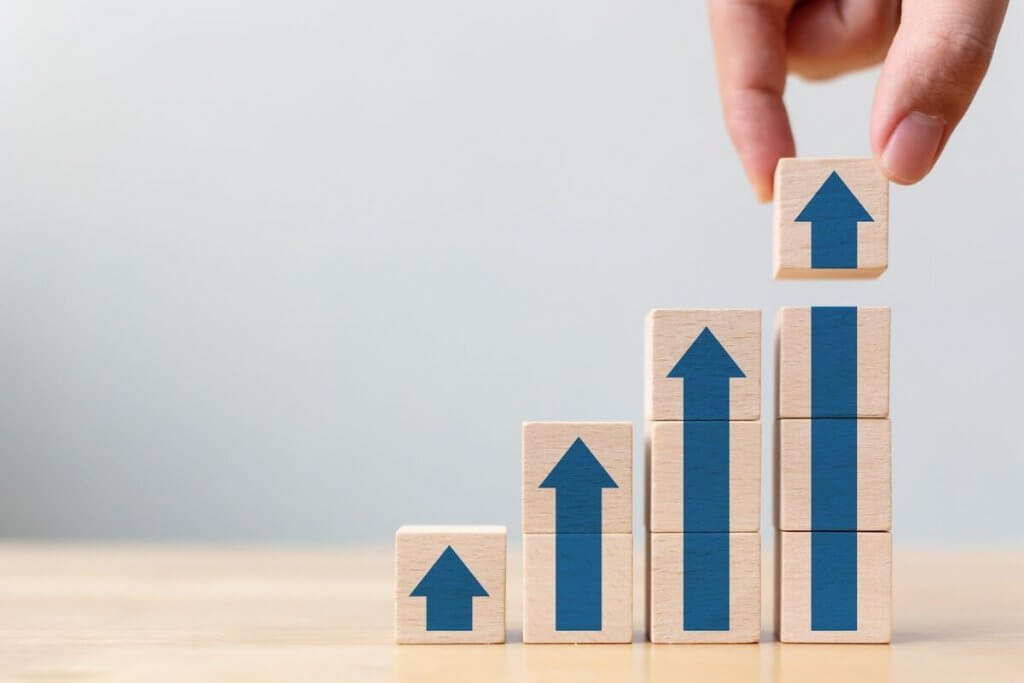 What will they actually be doing – and what impact on the business do you want them to have? Define all of this first to help you decide who you need to hire. Some of the questions you should ask yourself are:
What platforms do you want to be on?
Will you be advertising on social media using paid ads?
Do people expect customer service on your social media?
Will you be selling directly on social media?
How can social media help amplify your reach for content marketing/product launches/brand awareness/employer brand?
And depending on what you expect from social media, then think about who can help you reach those goals. So, let's take a look at how to build a social media team for your business.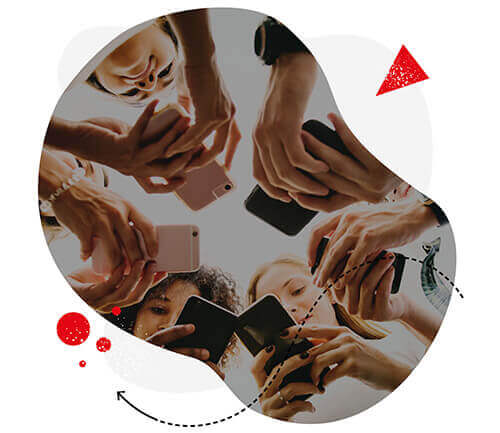 Social media management for teams
Moderation, automation, analytics, reporting, scheduling, and more. Try NapoleonCat and save tons of your time spent on marketing tasks. Designed specifically for teams. Try it for free:
Try NapoleonCat free for 14 days. No credit card required.
Roles within a social media team
Social media manager
It usually starts with one (sometimes also called a social media expert/specialist, depending on their responsibilities and company structure.) A social media manager can be (and often still is) a one-person show, doing all the things, including:
Coming up with content, scheduling, and publishing it across your social media channels
Aligning it with your overall brand and product marketing goals
Moderating comments and connecting to customers
Collaborating with other teams, e.g., customer service or HR/employer branding
Monitoring brand conversations across social channels
Following the trends and always staying on top of what's going on in the industry
As the team grows, the social media manager will often manage tasks for other team members or external social media agencies and will be responsible for your company's social media presence and overall performance.
Top 3 tools for social media managers
NapoleonCat to moderate, automate, plan and schedule content, and more
Canva to work on and share visual assets
Miro to brainstorm ideas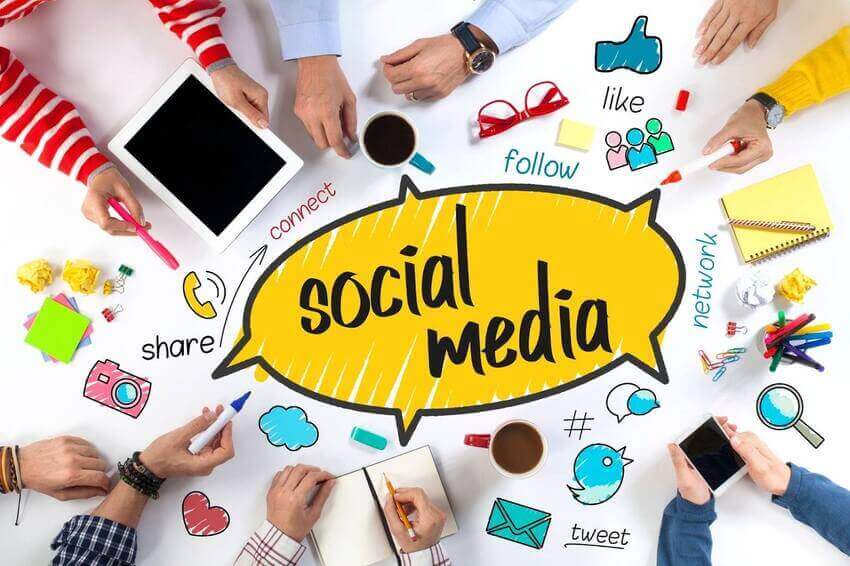 Head of social media marketing
Usually present in bigger, more complex marketing teams that have many people and specialized sub-teams.
The head – as heads usually are – will be responsible for things like:
Aligning it with the overall marketing strategy and recommending social media efforts that will support its execution
Defining the goals and tracking them
Managing the social media marketing team, including social media managers
Closely collaborating with the CMO/VP of marketing
When it comes to skills, they definitely need to be experienced in the field, be able to manage people, and have a strong marketing background.
Content creator(s)
Whether in-house or an external contractor, your content creator is responsible for exactly what the name suggests: creating content. Which means:
Planning and writing content
Recording videos, stories, reels, TikToks, etc.
Working with graphic designers on visual assets for the content (or even creating them, depending on their skills, team composition, and available tools)
Staying on top of trends on social and inventing ways to increase your content's reach and engagement
This is probably the most creative of the social media roles. It definitely requires things like:
Strong writing skills
Video editing/graphic design skills as needed
An understanding of how social media and marketing in general works
Empathy to be able to create content people can relate to and want to engage with
Top 3 tools for content creators
Canva to work on and share visual assets
Adobe Creative Cloud to edit photos and videos
Byword to help with writing captions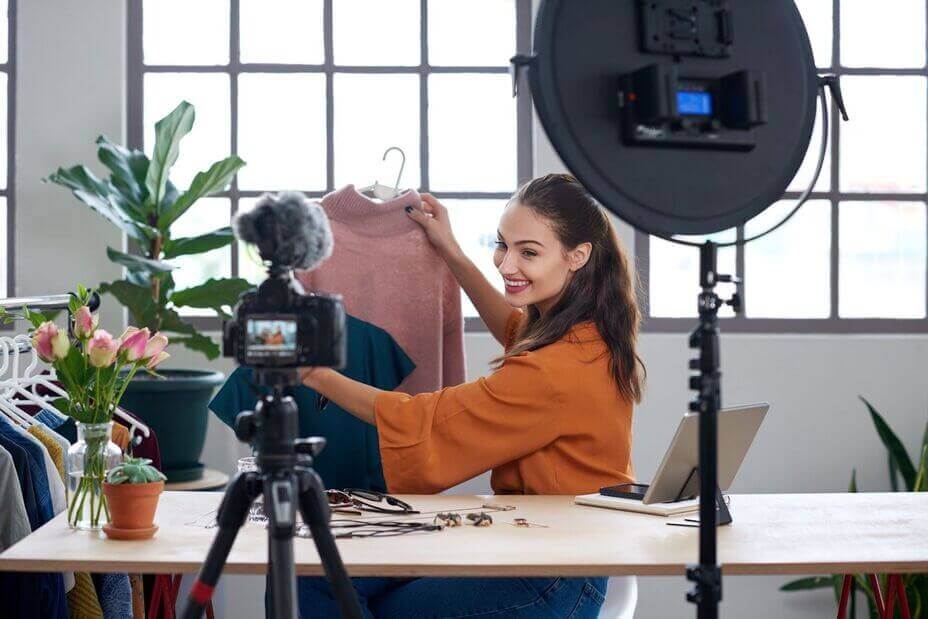 Community manager
This is usually a person responsible for creating the community around a brand on social media, though I've seen it mean a lot of different things to different organizations. Probably the best definition I've ever heard is that a community manager is both an advocate for the customer in front of the brand and an advocate for the brand in front of the entire community. And that definitely requires a lot of soft skills.
In terms of their responsibilities, a community manager is usually someone who:
Connects to customers via social media comments and DMs
Connects customers to customer service (and vice versa)
Can be the face of the brand on social media, running online events, taking part in offline events, moderating group discussions, etc. Though they might also be entirely hidden behind the brand.
Often also creates the content or works with content creators, partners, influencers, etc. They're also often the one gathering user-generated content from the community.
And the required skills?
A lot of empathy and audience understanding. This is key for any community manager.
They should be a people person (though I'm purposefully not equating it with the traditional meaning of an extrovert – I believe you can be a people person and be somewhat introverted.)
Patience will go a long way. Any job that involves close customer interaction requires it – and this one specifically.
It won't hurt if they're a natural diplomat – and know how to talk to people without escalating issues.
Of course, staying on top of social media trends will go a long way.
Top 3 tools for community managers
NapoleonCat to moderate all social media interactions in one view
Grammarly to check your spelling and grammar
Brand24 to monitor mentions about your company across both web and social media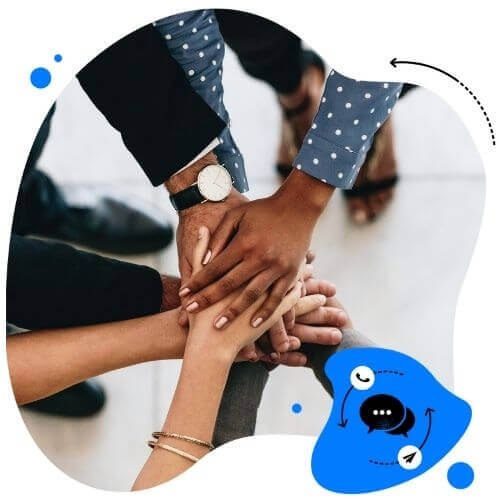 Social media moderation tool for teams
Moderate all comments and messages from one dashboard, individually or in a team. Instagram DMs and ads included! Try it for free:
Try NapoleonCat free for 14 days. No credit card required.
Social media analyst
Often, not a separate job (a lot of the time, it will be a part of an overall business or marketing analyst strategy), a social media analyst is also a valuable part of the social media team setup. Especially in larger organizations or agencies, focusing a lot on KPIs and wanting social media to bring tangible, predictable results.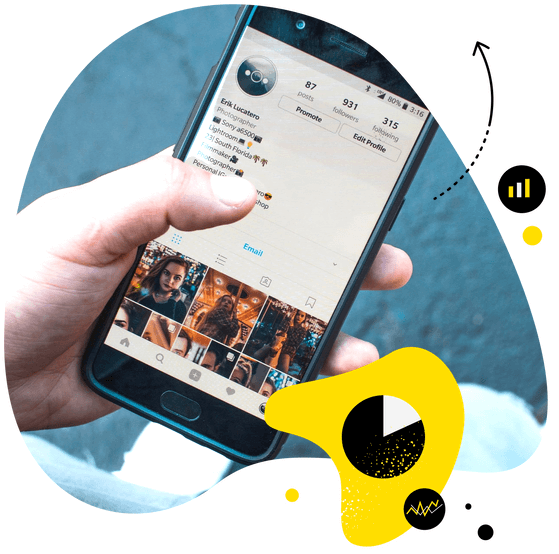 In-depth social media analytics & reports
Measure your marketing results on Facebook, Instagram, and other platforms. Track competitors and improve performance using one simple tool. Try it for free:
Try NapoleonCat free for 14 days. No credit card required.
A social media analyst:
Analyzes the performance of social media content, studying all the metrics like reach and engagement
Analyzes the effectiveness of paid advertising to track budget spend and recommend improvements
Is the overall "numbers person" for the social media team
When it comes to skills, analytical skills are a given, obviously. But a social media analyst should also have a reasonable dose of creative thinking and a strong understanding of marketing and social media. That way, they can serve as a solid source of improvement strategies that are based on, but not limited to, hard-fast data.
Top 3 tools for social media analysts
NapoleonCat for analytics and reports (including tracking competitors)
Google Analytics 4 for tracking conversions
Brand24 for monitoring influence, hashtags, keywords, and mentions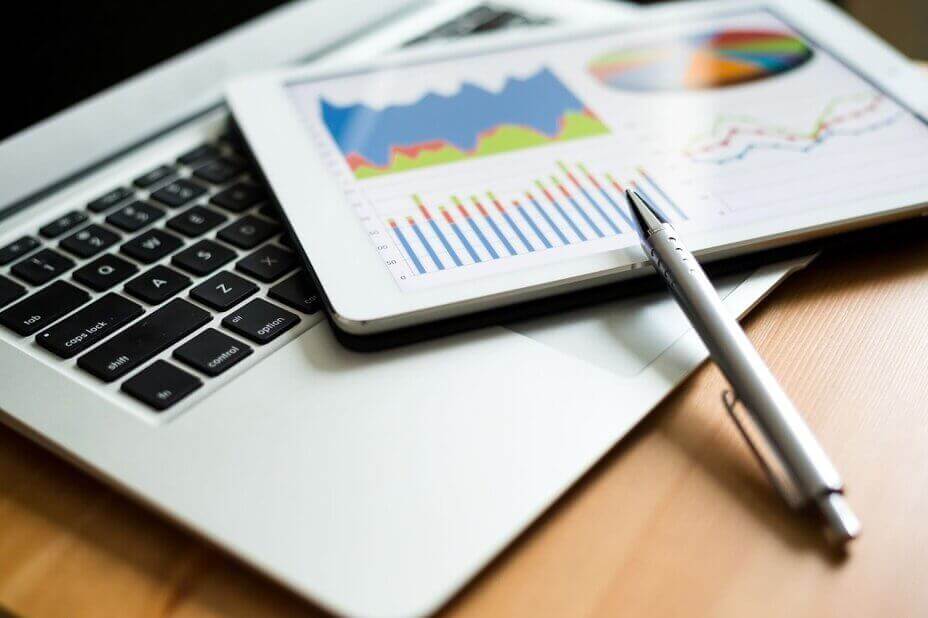 Paid social expert
A paid social media expert handles all social media ad campaigns, including:
Setting up and managing social media ads
Tracking the results and improving the campaigns when necessary
Working with content creators and graphic designers to create relevant and effective ad content
Working with the community manager/social media manager to handle community engagement connected to social media advertising (i.e., comments that appear under your Facebook or Instagram ads, for example)
Recommending ad spend and campaign structure according to marketing goals
Handling social media ad campaigns is often a part of the responsibilities of the PPC manager (or PPC team), who'll also handle other paid ads, e.g., on Google. Either way, they should have a good understanding of social media communication and work really closely with the social media team so that the ads are relevant for the different audiences and the channel they appear on.
Top 3 tools for paid marketing
Google Ads Keyword Planner to discover the right keywords
SEMrush for keyword research
Google Analytics 4 for tracking real-time ad performance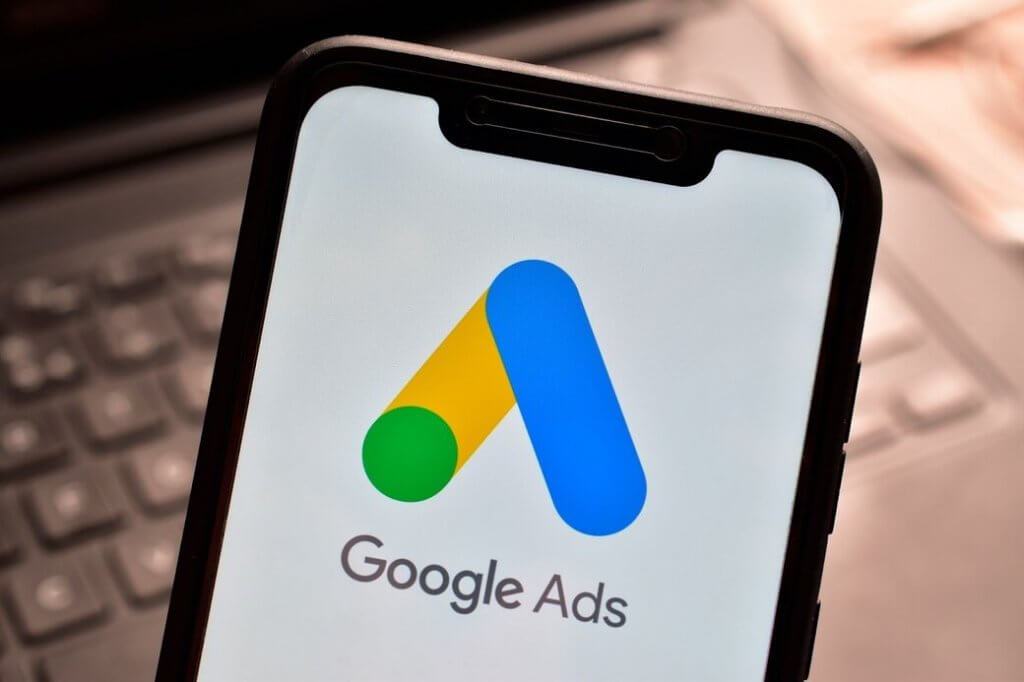 People working closely with the social media team
Copywriter (external or in-house)
If you don't have a dedicated content creator or need support in content creation, your copywriter might be the person writing your social media posts and ads. In either case, they should understand social media and be able to write for the different social media platforms.
And not just write – a good copywriter will:
Come up with a TikTok or reel idea
Plan content for a social media infographic
Create and test high-converting headlines and CTAs for your social media ad campaigns
And a lot more.
Top 3 tools for copywriters
Grammarly to check spelling and grammar
Byword.ai to help with writing captions (for inspiration)
SEMrush for SEO copywriting
Graphic designer
A graphic designer is often not strictly a part of the social media marketing team but rather creates all kinds of visual assets for marketing. They also often support content creators and community managers with things like creating templates for social media posts (e.g., to use in Canva) to make graphic asset creation quicker while still adhering to the brand guidelines.
Top 3 tools for graphic designers
Canva to create visuals easily
Photoshop for more advanced photo editing
Adobe Illustrator for vector designs
Video editor
Same as with graphic design, a video editor can support the social media team with their skills and equipment to record video content like reels and TikToks or assist with Facebook, or Instagram lives. Though, when you produce a lot of video content for social media, a dedicated person will probably have more than enough work.
Top 3 tools for video editors
Adobe Premiere Pro for editing videos
iMovie for editing videos on your phone
InShot for editing TikToks, etc.
Influencer marketing manager
They might or might not be on the social media marketing team per se, but they definitely will have a lot to do on social media, like:
Finding the right influencers to work with
Working on planning and creating influencer marketing campaigns (often with the brand manager and/or social media manager)
Starting and maintaining industry relationships with influencers and thought leaders.
Top 3 tools for influencer marketers
HypeAuditor to find the right influencers
Influencity to analyze performance & manage influencers
Pitchbox to send offers & pitches
Brand manager
(And/or marketing manager, depending on the overall team structure.) Social media marketing rarely (if ever) happens in a void – and should be a part of a bigger marketing strategy. So working closely with the marketing folks is always a must.
Top 3 tools for brand managers
NapoleonCat for social media management
Brand24 to monitor mentions and sentiment across web and social media
ClickUp for project management and team collaboration
Product manager
(Or anyone on the product team.) Same as with the marketing team, the social media team should work closely with the product team to be able to:
Help customers with their issues on social media (and know who to talk to when they don't know what to say in response to a question
Talk about the product in their content and understand how the whole thing works.
Top 3 tools for product managers
ClickUp for project management and collaboration
Slack for internal communication
Productboard to plan, visualize, and share ideas with your team
Customer service representative(s)
Today, social media should be an integral part of any customer service workflow. Your customer service team can have access to your social media channels, or they can work closely with your marketing team. Or, even better, they can share a social media engagement tool where everyone can access customer conversations and work together on handling them.
Top 3 tools for customer service
NapoleonCat for teams to manage and automate customer service on social media
Zendesk to manage customer interactions via email, chat, and other channels.
Confluence by Atlassian to store and organize customer information
In fact, let's take a closer look at how this might (and should) work.
How to make sure your social media team is aligned with all the other teams
As you keep building your social media team, their needs will also keep growing. Social media collaboration tools like NapoleonCat are indispensable if you want to increase your social media team's performance and foster collaboration to ultimately provide a better experience for your audience on social.
Think of it as equipping your teams with a tool that will save them a lot of time on their daily tasks. With NapoleonCat, they can:
Share a publishing calendar, where people can create, schedule, and approve content for publication and exchange feedback
Moderate DMs, comments, reviews, etc. from all social media profiles in one dashboard and see which interactions are already being handled
Automate comments and DMs on Facebook and Instagram (ad posts included)
Delegate conversation threads as customer service tickets to other team members
Send tickets for consultation with the product team or the client
Leave notes for other team members under the tickets
View conversation history with your customers, so your team members know how to respond and what was said in the past.
(And compared to some bigger and more comprehensive platforms, NapoleonCat has very reasonable pricing per user. ;))
Now your turn
When you're thinking about how to build a social media team for your business, start with defining your goals – but also, realistically assess your resources to know what you can afford at this point. And don't forget to equip your team with tools that will help them be more productive and efficient in what they do. Making your customers happier with the service they're getting on social media.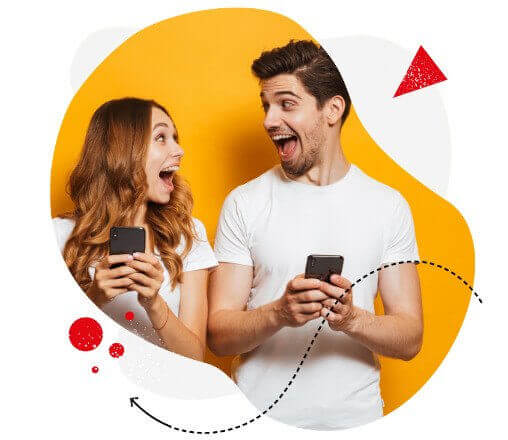 Social media management for teams
Moderation, automation, analytics, reporting, scheduling, and more. Try NapoleonCat and save tons of your time spent on marketing tasks. Designed specifically for teams. Try it for free:
Try NapoleonCat free for 14 days. No credit card required.
You may also like the following articles: