It's here – 2022 (or, as some say, "2020, too", seriously hope not, though). Here's a look at what's coming up in social media this year, with a focus on those trends you can actually use in your business (or even more like "should" use.) Ready?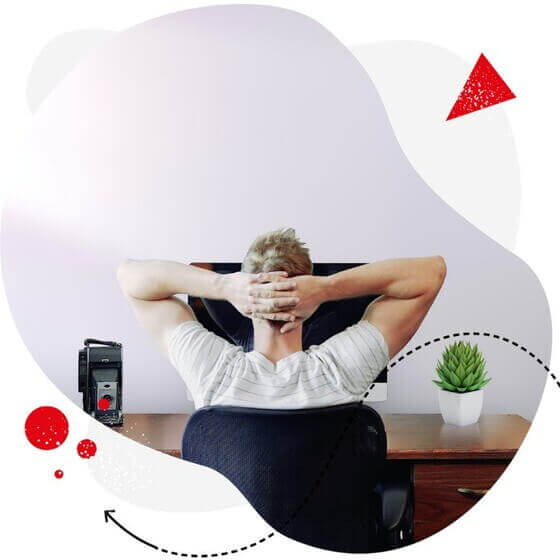 Social media marketing made easier
Analytics, reporting, scheduling, and more. Try NapoleonCat and save tons of your time spent on marketing tasks. Try it for free:
Try NapoleonCat free for 14 days. No credit card required.
Digital marketing in times of the pandemic
We live in weird times (do I even have to say that?) The pandemic is still some distance away from being over (I didn't want to say "far from" for everyone's sake, including my own, so excuse the euphemism). And along with other challenges it brings, it certainly changes people's habits and the way they interact with each other and with brands.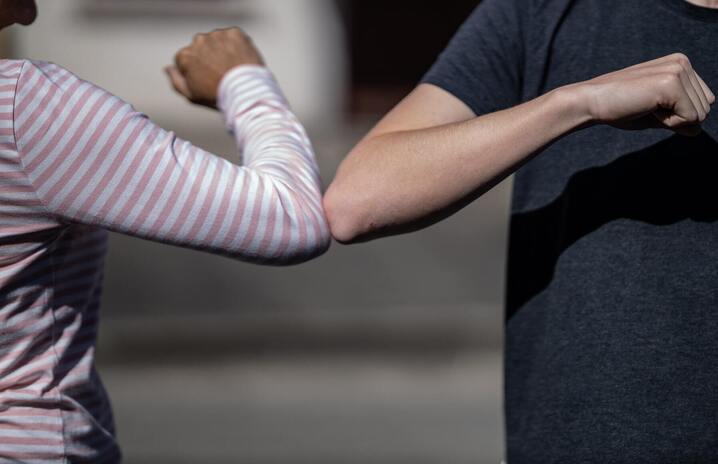 As a marketer or business owner, I'm sure you've noticed. But here's an interesting take. I myself became addicted to TikTok during the pandemic, for one. Watching, not posting, as platforms like Instagram start heavily focusing on content consumption instead of creation. (For example, have you noticed how Instagram's UI has changed to favor watching Reels instead of adding new content? Incidentally, I know this from a guy on TikTok. ;))
Social media has always been one of the first to change, even before the pandemic. It's sometimes hard to keep up (and I'm sure any social media manager can relate). And as more people take to social, it has become more than a time suck (​​don't even ask me about my daily screen time stats, k?).
But a way people could interact with each other while locked down in their homes, providing some sort of relief, psychological comfort, and a way to battle isolation.
(While also continuing to be a source of misinformation, fake news, and conspiracy theories, disclosing a very dark side and promoting negative feelings like fear and anxiety. Quite the mix, huh?)
So, what can we expect from social media marketing as we move into the new year? Definitely a continuation of what we saw in 2021, with some emerging social media trends taking over. Let's take a look at some of them.
Disclaimer: I couldn't fit all the social media trends I see – obviously – for fear of writing a book. So I focused on the ones I wanted to share the most and that I thought would be most helpful (and easy) for brands and marketers to adopt in 2022. (Because, let's be real, all the fancy tech stuff is great, but what are you going to do with it?)
And yeah, some of them might just be closer to my wishful thinking. 😉
Social media trends you should definitely watch out for in 2022
Finally – the year of video (just joking, but also not really)
Many social media networks have been going in this direction for a while now – and we've seen at least a dozen "years of video" so far. But 2021 has definitely seen an upsurge in video use (and most likely not the peak yet), with TikTok taking social media by storm, now at over 1 billion users worldwide, or Instagram Reels that were rolled out globally later in the year.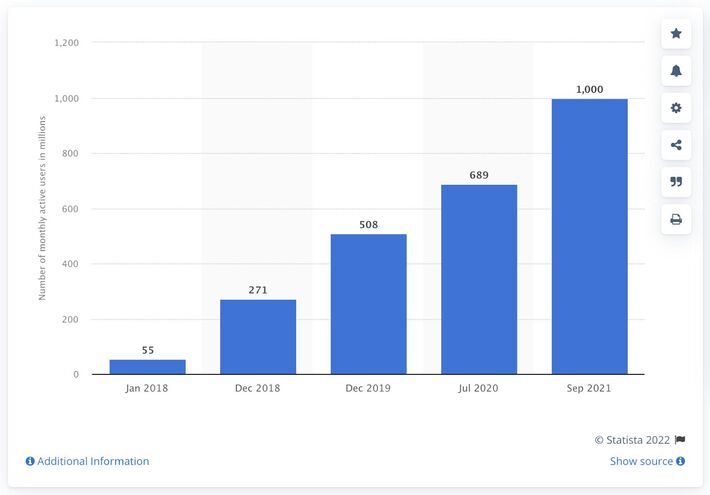 A little too late, in my opinion, but it'll be interesting to see how the two platforms compete for user attention in 2022). So video is naturally the first trend I want to talk about (or more like, the first three trends).
TikTok definitely has the potential to draw people in (which I've experienced myself), with people spending on average a whopping 850 minutes a month on the platform. And it soon became clear TikTok is not just about pranks and funny pet videos but also full of valuable content on subjects ranging from mental health to nutrition to UX design to art. And more and more brands have jumped on the bandwagon since.
Of course, TikTok and Instagram Reels or Stories are not the only video content we're seeing. LinkedIn has seen a growing use of video, too – which makes sense as video is a great format for content marketing and building relationships in the B2B sales process (especially as in-person events have been scarce lately).
On the other hand, stats show people don't necessarily have time to view videos on LinkedIn, which results in fewer views (quite surprisingly, when you look at the general trend). So if you're planning to use them, test different approaches first. (I'll talk about long vs. short-form videos in a moment.)
How your business can embrace this trend
If you have so far, you probably can't ignore video any longer (though many marketers still do). So include video in your content calendar this year, but don't forget the main engagement principle – be where your customers are. Just because 1 billion people watch TikTok doesn't mean your customers are there and want to hear from you.
Also, always adjust your content to the platform. TikTok will require a completely different content format than, say, LinkedIn. Which means you need to sit down and plan your content across platforms more carefully.
And, speaking of formats…
​​
Vertical video FTW
If you've been in social media marketing long enough (like me), you might remember this:
Yes, people were making fun of vertical videos around 2014 – way before Instagram Stories even appeared. Can you imagine?
Today, vertical vids are the essence of social media – from Instagram Stories to Reels to TikTok, everyone's recording vertically, and no one's laughing about it. Talk about short-lived social media trends.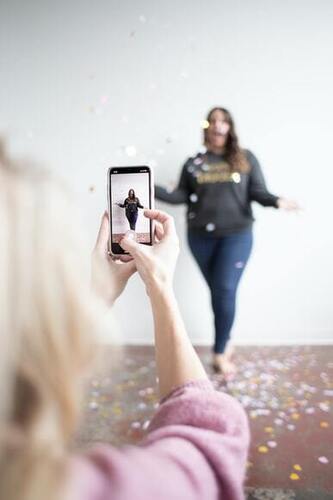 This is because most video content is recorded on our phones – and without the need to have fancy equipment (though it definitely helps, especially if you record YouTube videos, obviously, or ads.) Which makes it even easier to start – and maybe expand your toolkit as you go.
The thing I find fascinating is how this trend has bled into more traditional ad formats, with branded content often trying to mimic what people do on social, resulting in videos that look (more or less) like they're recorded by an amateur. This ad by L'Oréal, timely released during the pandemic, is a perfect example.
How your business can embrace this trend
To increase your engagement potential (or even go viral, who knows), you need to closely monitor what your customers are up to and what they enjoy (along with what content gets their attention, which you can do – to some extent – using social media analytics.)
But be wary of the traps of turning out inauthentic. There are few worse things for a brand than trying to mimic a trend but also not getting it (like going on TikTok just because the CEO says so). It can essentially end up looking like this (which I think needs no comment):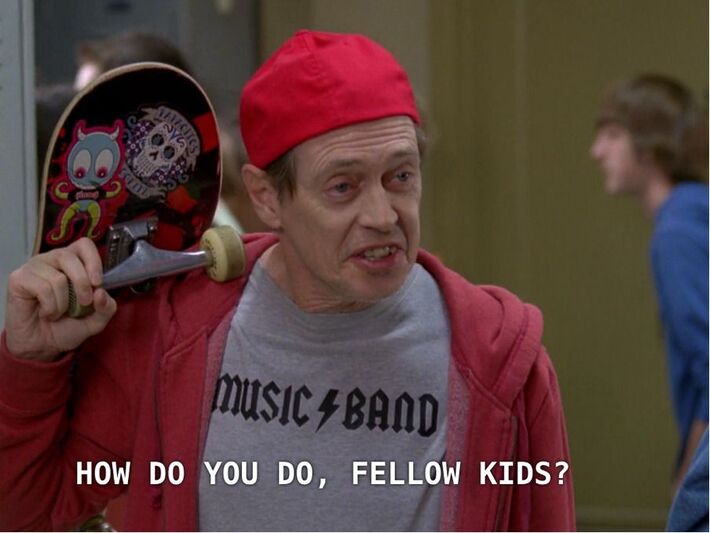 Short or long content – what's it gonna be this year?
We're used to the constantly repeated stats about decreasing attention spans and claims like "nobody reads anymore" or "nobody watches long videos". But I think it's not just the problem of length. The problem is the ubiquitous, boring, unoriginal content. And the solution is NOT making it shorter – but making it more appealing.
We can see this even with originally short forms like TikTok or Instagram Reels getting longer and longer, even within the essentially short-form category. The longest TikToks are now 3 minutes, and Reels are extended up to 60 seconds.
This is a lot of time to talk about something interesting. And it's an excellent opportunity for content marketers – for shorter (come on, 3 minutes is still short) engaging videos around a specific topic.
So the (short) answer to the question in the heading is – engaging, whether long or short. Which, for the different platforms and different audience types will be something different. So, you know what I'm going to say, right? Wait, let me say it in the next section:
How your business can embrace this trend
Know your audience – what they like, what makes them tick, what they want to hear from you about. People will still choose content from their peers over marketing content, so the competition is high, or more likely, unbeatable. That makes the content creation task much more difficult for businesses.
Which is why it's all the more important to create content people can relate to and get some value from. So keep that in mind at all times when creating your Reels or TikToks. (And use a social media analytics tool to help you create your – engaging – content plan.)
Which also brings me to:
Connecting to your customers – like the humans that we all are
You don't have to mimic content trends to stay relevant. You can get your customers to create the content for you in a way that is natural and authentic for them. And I don't mean blatant product placements. I mean talking to your audience and letting them create their content for you, the way they want – benefiting all sides of the equation.
This creates a dynamic I appreciate the most in social media – one in which people and brands have genuine conversations with each other. We already know this very well from Twitter, where brands respond to their customers (and to each other), often creating threads that go viral – just because their social media person is willing to talk to other people.
Now, this is happening elsewhere, and by far, one of my favorite examples from last year is Emily Zugay on TikTok. She started a comedy channel pretending to redo brand logos. What happened next is that brands joined the conversation, started asking her for the logo "redesigns", and even switched their TikTok profile logos to ones made by Emily (including actual TikTok's profile on TikTok). Or even changing real-life storefronts.
Here are some of the brand responses to Emily's content – you really should watch this.
All in all, I think that in 2022 brands should be transgressing what we've known so far as user-generated content, molding it into genuine connections with their users that are fun to watch. After all, it's the best way to connect to your audience – via your audience themselves.
How your business can embrace this trend
Think of new ways to engage your audience in the content creation process on social media. Watch for social media trends that catch on quickly, and – even more importantly – monitor the conversations they're having around your brand.
Plus, reach out to your customers on social. Look for people who already talk about you or use your products and services. They can become your best advocates and ambassadors – and having people promote your brand on social media because they actually like it is the ultimate in marketing strategy.
Social customer service continued
This brings me to another critical element – not sure if I'd call it a trend anymore, as it's an essential thing for business these days. But as we continue to adapt to the so-called "new normal" and interact with our customers online more, social media customer service is something no brand can afford to ignore in 2022.
And the trend (here are some social customer service trends for last year) doesn't change that much. It still requires paying attention to what your customers say, being there for them where they expect you to be and where they want to engage in conversations. But also making the process easier and more efficient for your team.
Because we can talk all we want about empathy, authenticity, and human-to-human communication. But it's gotta be feasible for the people who are actually doing the job for your brand.
That's why finding the sweet spot between human interactions and marketing automation is probably what brands should be focusing on this year. With tools like AI-powered bots, auto-moderation, social inboxes (like the one NapoleonCat offers), and other social media automation tools, this becomes a little easier. But still, we can have all the tools there are, but there needs to be a smart human behind them to make sure they actually work.
How your business can embrace this trend
Seriously, get yourself a tool like NapoleonCat (if you're not using one already). These days, it's a must to help your customer service team (or yourself, if you're a one-person-army, in which case: high-five!) keep up with the growing volumes of comments, messages, complaints, reviews, and all the things your customers send your way on social media, expecting a response (preferably fast).
You'll thank me later.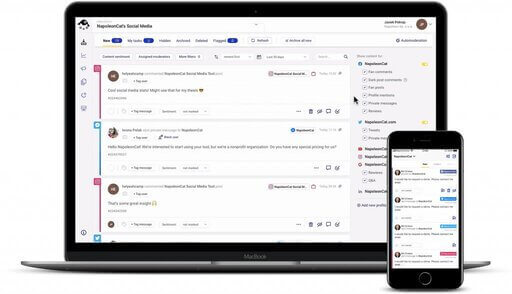 Manage all your social accounts from one place
Manage comments and messages from multiple accounts and social platforms – all from one simple dashboard. Try NapoleonCat for free:
Try NapoleonCat free for 14 days. No credit card required.
Is less more, more or less?
In times when we're flooded with content coming from everywhere we look, tap, or click, it's probably a good idea to reevaluate our social media and content marketing strategies and ask yourself a few questions:
Are we providing value to our customers?

Are we just talking about ourselves (which, in this case, is no wonder why engagement is so low)?

Does the social media content we produce work at all? And what works better (and what doesn't?)

Can we repurpose some of our old content?

Does our posting frequency need a rethink?
Speaking of frequency, algorithms have taught us to keep posting. And sure, consistency is essential. But maybe 2022 can be a year marketers test different approaches, including posting less but of more quality stuff, and then amplifying its organic reach with paid ads.
Because let's face it, paid social is doing great and going to get even more indispensable (not sure if you can actually grade indispensability) this year.
So instead of spending budgets on endless content creation that doesn't even have the chance to catch on (and whoever said content marketing is free clearly hasn't been producing consistent quality content), move some of it to paid distribution on social media channels.
Plus, of course, monitor the results.

How your business can embrace this trend
Rethink your social media content efforts – and do it periodically, not just once a year. Are they working out for you? And if not, what can you do to change it?
Again, use social media analytics to inform your decisions and consider upping your paid social spend to help the content you create reach more people – and get you more customers. Because that's the end goal of any marketing content.
Just be sure you monitor and attribute your conversions right to clearly see what profit social media is driving for your business (but that's a topic for a completely different post).
​​And that's not all folks!
Of course not. With all the other developments in the social media space, like live audio (remember Clubhouse? But also Twitter Spaces, which are still something to watch), live streaming that spreads to other platforms (like TikTok), all the social commerce, there are multiple things to watch this year. Oh, and let's not forget the metaverse, augmented, and virtual realities, and all the shiny new tech.
But before you dig into all that. One important thing to do first – at least in my opinion (but convince me otherwise) – is to apply the ones that can have the biggest impact on your business this year, and are easiest to access. And there are still lots of them.
Because yes, new trends and tech are cool and all that, but in the end, it all boils down to what benefits your business – and your customers. Which I think should be the biggest social media trend of all time, every year.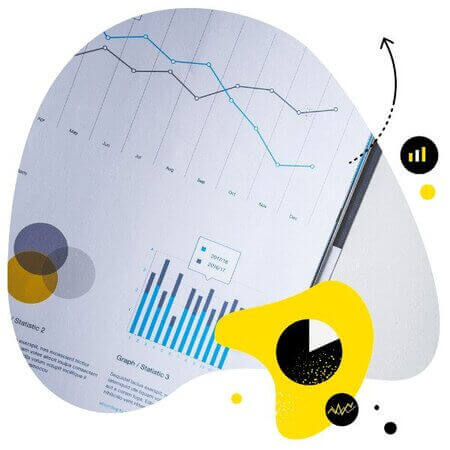 In-depth social media analytics & reports
Find out what content performs best and when. Generate social media reports in seconds. Try NapoleonCat for free:
Try NapoleonCat free for 14 days. No credit card required.