2022 has been an interesting year for YouTube, with the platform undergoing a number of changes and shifts that are likely to have far-reaching implications for years to come.

But as technology continues to advance, so too does the YouTube landscape. How users consume YouTube content, the expectations they have of the platform and its features, and even which devices they use to access YouTube are all set to undergo some changes.
Whether you're a business owner, a marketing manager, or an entrepreneur looking to launch a new business, you need to keep up with the top YouTube trends to gain an unfair advantage in 2023.
In this blog post, we take a look at the key trends that will shape YouTube in 2023 and beyond. We also give you tons of helpful advice and guidance on how to leverage these YouTube trends.
Here's what we'll cover: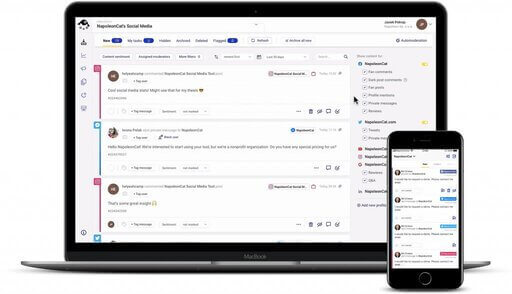 Manage YouTube comments from multiple channels in one place
Organize your YouTube comments from multiple channels – with an all-in-one social media tool.
1. YouTube VR
YouTube VR has been gaining traction in recent years and is expected to become even more popular in the near future. As a technology that provides YouTube users with an immersive, virtual reality experience, YouTube VR offers an exciting way for people to watch their favorite content and explore new ones.
A McKinsey report has suggested that the market potential of the metaverse is likely to reach an estimated $5 trillion by 2030. Given how VR is the backbone of the metaverse, YouTube VR is likely to see a surge in demand as users flock to the platform for an immersive experience.
The YouTube VR app can be accessed by using a compatible headset, cardboard viewer, desktop, or phone. No matter what device you choose to use, it won't take long for you to find yourself immersed in the world of virtual reality.
YouTube VR not only offers YouTube users a unique way of watching content but also provides them with various other features such as 360° videos and accessibility options. With platforms like YouTube VR, it's easy to see why virtual reality is becoming increasingly popular and why its market potential continues to grow.
If you're looking for an exciting new way to watch your favorite content and explore the world of VR, YouTube VR might just be the perfect platform for you.
2. Social Commerce
2023 is shaping up to be an exciting year for social commerce, especially on YouTube. Social commerce is one of the fastest-growing sectors in e-commerce and is projected to reach a value of $1.2 trillion by 2025, according to an Accenture study.
With a partnership between Shopify and YouTube in place, the video platform is set to capitalize on the growing social selling market. This could mean big opportunities for brands looking to leverage YouTube as part of their e-commerce strategy next year.
YouTube is already testing an affiliate marketing scheme, which pays creators a commission for selling products. PYMNTS also reports the platform is paying creators 45% of the revenue generated by ads between Shorts and launching their "From YouTube to You" project, complete with exclusive product drops, deals, and gift suggestions.
To make the most of social commerce on YouTube in 2023, here are some tips:
Capitalize on ad targeting. Use YouTube's ad targeting options to ensure you reach the right people with the right message.
Use influencer marketing. YouTube influencers can be an effective way to spread the word about your products and services.
Leverage short-form videos with product links. Shorts are ideal for quick, shareable content that you can use to direct viewers to your website or store.
Experiment with live streaming. Live streaming on YouTube is a great way to engage with your audience in real time – and to promote products and deals.
With the right strategy, social commerce on YouTube could be the next big thing for brands looking to capitalize on the video platform's growing user base. By understanding how to use YouTube's features and targeting options effectively, brands can tap into the social selling market and start to see success in 2023.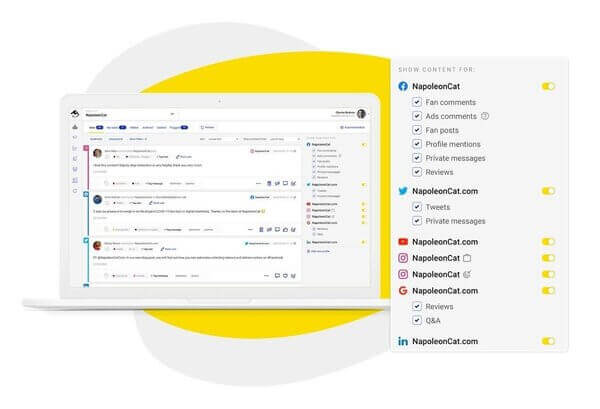 Manage YouTube comments from multiple channels in one view
Monitor and manage all your comments from YouTube, Facebook, Instagram, Twitter, LinkedIn, and even Google reviews – with an all-in-one social media tool.
3. YouTube Shorts
YouTube Shorts is quickly becoming one of the biggest trends on YouTube. It's a short-form video format that allows users to create, edit and share YouTube videos less than 60 seconds long. From creating content that entertains to trying out new dance challenges, YouTube Shorts have become an increasingly popular way to connect with fans and followers.
The growth of YouTube Shorts has been remarkable. In 2020, the feature was only available in India, and by 2021 it had spread to over 100 countries across the world. YouTube soon launched a $100 million Shorts Fund as an incentive for content creators to produce short-form videos. This fuelled even more rapid growth in the popularity of the format.
One of the reasons why YouTube Shorts have become so popular is because they're easy to create with just a phone, and no fancy equipment is needed. People can shoot videos and tweak settings such as speeding up or slowing down the recording speed, adding filters and captions, and making video magic happen.
As a YouTube creator, you can make the most of the platform by producing visually engaging content that can grab attention quickly and keep viewers hooked until the end.
To pull this off, do the following:
Take advantage of all the features available with YouTube Shorts such as video speed adjustment, captions, and filters.
Explore different genres such as educational videos, entertainment videos, or even behind-the-scenes clips that showcase what's happening inside your company and organization.
Promote existing videos as Shorts: If you already have a few longer-form clips lying around but don't have the time to edit them down, you can use YouTube's trimming feature to create Shorts out of existing videos.
With growth and popularity like this, it's not hard to see why Shorts are a YouTube trend to watch in 2023. Content creators will have more opportunities to be creative and produce engaging content for their fans, while viewers will have a wide range of entertaining videos to choose from.
4. Vlogging
Vlogging is the type of digital media where people, or "vloggers," create videos to share their daily activities and experiences with viewers. It is essentially a combination of video and blogging, hence the term "vlogging."
Vlogging is an engaging and entertaining way to watch people talk about their lives, experiences, and interests – topics that are relatable for most viewers.
Additionally, many successful vloggers have seen exponential growth in popularity due to the rise of social media influencers and the power of online video marketing.
The most successful vloggers in 2022 include Marques Brownlee, Casey Neistat, and Alfie Deyes. Marques has been consistently uploading tech-related videos for over a decade now and has amassed an impressive 10M+ subscribers. Meanwhile, Casey is known for his creative vlogging style, blending travel, comedy, and tech reviews into his content. Alfie's vlogging channel has reached a staggering 17M+ subscribers and counting.
Clearly, their success has increased the demand for vlogging and consequently made it a trend that is here to stay.
Vlogs can be used as an effective marketing tool for businesses in 2023 due to their ability to reach large target audiences and create brand awareness.
Here are some tips on how to leverage the popularity of vlogs in 2023:
Find a vlogger whose viewers are similar to your target audience and partner with them for sponsored videos or product reviews.
Create engaging content that resonates with your viewers' interests and values, such as tutorials or lifestyle tips.
Capitalize on the power of social media by creating Instagram or Facebook videos that showcase your products in an entertaining and creative way.
Offer giveaways and contests for viewers to promote organic reach, engagement, and loyalty among your target audience.
Vlogging is sure to remain a popular YouTube trend in 2023 and beyond. Whether you're a business or an individual content creator, leveraging the power of vlogging can be an effective way to reach target audiences and generate interest in your products or services. With the right strategies and creative content, you can ensure that your videos will stand out from the crowd.
5. User-Generated Content
In the age of social media, user-generated content (UGC) continues to rise in popularity.
According to Nielsen, 92% of customers prefer to look for reviews and recommendations from existing customers. Studies also show that millennials find user-generated content to be 35% more memorable than other forms of media.
Given these figures, it is clear that leveraging user-generated content for YouTube in 2023 is an effective way to engage customers and drive conversions.
Here are some tips on how to leverage UGC for YouTube:
Host competitions or challenges. Encourage viewers to create their own content related to your brand by hosting a competition or challenge. This can help generate more user-generated content and increase engagement.
Incorporate user-generated content into your videos. Showcase user-generated content within your videos to show viewers how others are using the product or service, which will create a sense of connection.
Ask for feedback and reviews. Ask viewers to submit a review or feedback after using the product or service. This will increase engagement and also help gain insight into how customers feel about your brand's offering.
Promote user-generated content across all platforms. Once you have collected some user-generated content, promote it on all of your social media platforms. This will increase the reach of your content, as well as encourage more people to create their own user-generated content.
By following these tips, brands can leverage UGC for YouTube in 2023 and drive higher customer engagement and conversions.
6. How-To Videos
In recent years, YouTube has become an invaluable resource for people all over the world. From entertainment to education, YouTube provides a platform for anyone with internet access to create, share, and discover content.
One of the most popular trends on YouTube is "how-to" videos – tutorials that are designed to help viewers learn how to do something.
A 2022 Statista study shows that while 91.9% of users are content to watch any type of video, 31.3% and 29.8%, respectively, prefer how-to and educational videos.
As the popularity of how-to videos continues to grow, there is still plenty of opportunity for content creators in this space. Here are some tips for creating successful "how-to" videos:
Keep it short and simple. Viewers want to learn something quickly, so keep your video under 15 minutes.
Provide a clear structure. The viewer should understand what they are learning in each step of the process.
Be engaging. Use images, GIFs, interesting music, and other elements to keep viewers engaged throughout the video.
Invite viewer participation. Ask your viewers to comment in the comments section or participate in a Q&A session at the end of the video.
Promote your videos. Make sure people know about your videos by sharing them on social media, linking to them in blog posts, and sending out email blasts using email marketing software.
"How-to" videos will continue to be a popular YouTube trend in 2023 as viewers look for valuable information they can learn quickly. Content creators who take the time to create high-quality "how-to" videos will find themselves with a loyal audience of viewers who appreciate their helpful content.
As more people look to the internet for solutions to their problems, "how-to" videos are sure to remain in trend.
Wrap Up
YouTube provides an incredible opportunity for content creators to reach a global audience with their creative ideas. As social media trends and technologies continue to evolve in 2023 and beyond, it's important that brands stay on top of them so they can make the most out of the platform.
From leveraging user-generated content to creating engaging "how-to" videos, there are plenty of ways for brands to stay ahead of the curve. With these tips in mind, you should be well-equipped to take advantage of YouTube's potential this year – unlocking the future of your brand!
You can make the most of your YouTube marketing in 2023 with the help of the right social media management tool. With NapoleonCat's YouTube management tools for business, you get all the support you need to manage and grow an engaging YouTube channel. From replying to comments from one dashboard to tracking your competition, NapoleonCat will make sure you have all the right tools to succeed.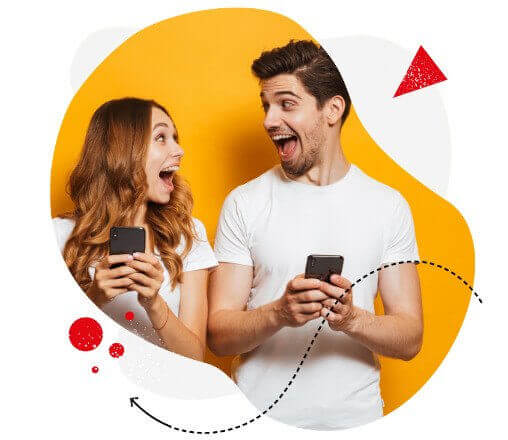 Social media marketing made easier (especially for teams)
Automation, analytics, reporting, scheduling, and more. Try NapoleonCat and save tons of your time spent on marketing tasks.
You may also like: