It's here! We've just improved our Publisher to work with LinkedIn as well, so you can create and schedule posts to Facebook, Instagram, Twitter, and now LinkedIn. Scheduling posts to different social media platforms at once is a huge time-saver, and we're proud to offer this solution.
How to schedule LinkedIn posts
Let me show you how you can schedule posts on LinkedIn using NapoleonCat. Simply check out the video tutorial below.
Cross-platform scheduling
With our Publisher, you can create and schedule posts to multiple social media platforms at once. You can adjust the post for each individual platform (e.g., schedule the first comment on Instagram) without leaving the post creator window and switching between different posts.
For LinkedIn, you can:
Add an image
Add a video file
Add a link (with or without UTM tags)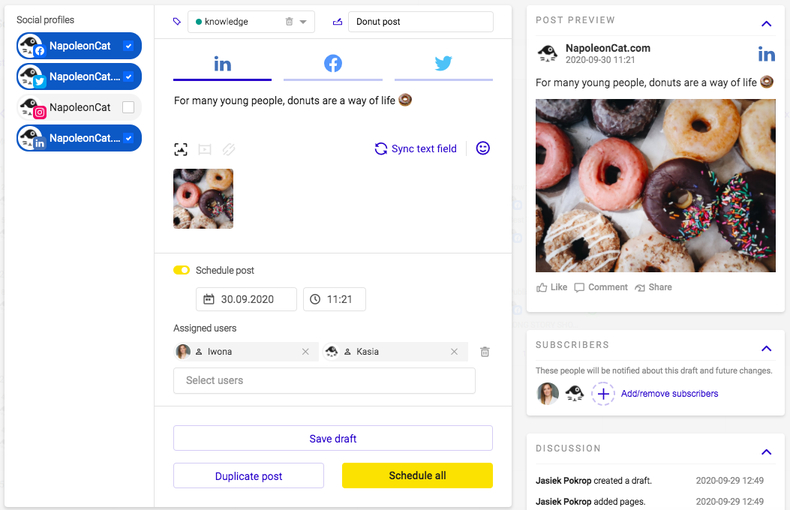 To see the general overview of our Publisher, check out this video.
A cross-platform content calendar
The Calendar will allow you to see all of your upcoming, past, and unscheduled posts. You can name your posts and create color-coded labels to have an even better perspective on your content strategy by simply looking at your calendar.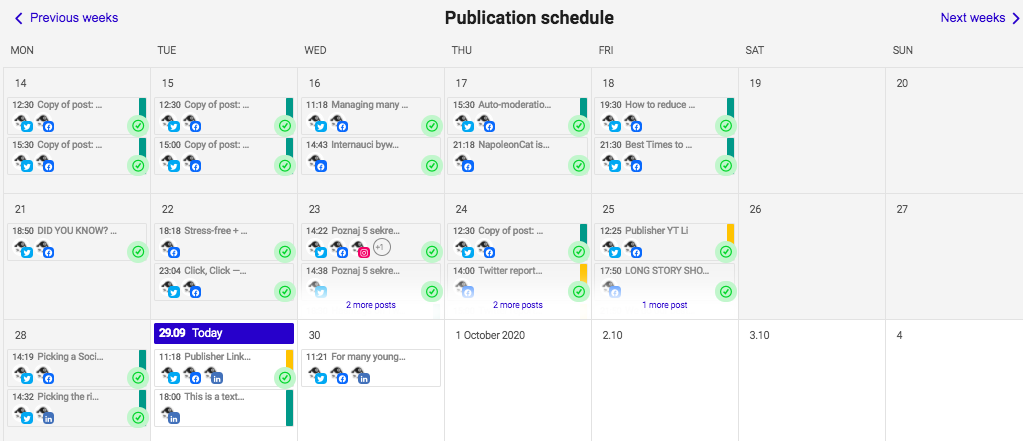 A great solution for social media teams
The Publisher works great for social media teams. It has plenty of features that streamline internal communication and cooperation between social media managers and social media moderators. You can work on crafting posts together, have internal discussions under scheduled posts, and more.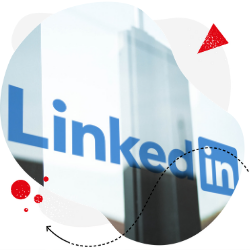 Schedule LinkedIn posts
Schedule posts on LinkedIn, work on your content strategy with your team, and save tons of time.
Try NapoleonCat free for 14 days. No credit card required.