Looking for an Instagram content calendar template/idea? You've stumbled on the right article. Let's talk about how to plan all those Reels, carousels, and other posts in one place and feel confident that you got it when it comes to executing your social media strategy.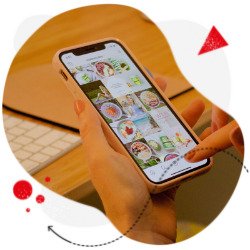 Schedule unlimited Instagram Posts, Reels, and Carousels
Seamlessly schedule Instagram posts to multiple accounts at once. Collaborate and work in a team – with an all-in-one social media tool.
What is an Instagram content calendar?
Let's clear up some confusion first. An Instagram content calendar is NOT your Instagram content strategy. It's actually the result of it. And you obviously need the strategy first to get to scheduling your Instagram content.)
Your Instagram content strategy (or any kind of social media strategy) includes answers to questions such as:
What are your goals on Instagram? (Like brand awareness, sales, community building, website traffic generation, etc.)
How do those goals translate into specific KPIs? (How much traffic do you want to generate from Instagram? How big of an audience do you want to build? What percentage of sales do you want to come from Instagram? etc.)
What specific actions can you take to reach those goals? (What kind of content will you post? How often?)
Who are your competitors on Instagram, and what are they doing that works? (And how can you fit into that landscape with relevant, quality content?)
And finally, who's your target audience? What type of content do they want to see on your Instagram account? And when are they most likely to engage with it?
(Of course, this is all in a nutshell.)
Only when you have those things figured out can you start planning your content in a social media calendar.
And a content calendar is essentially your Instagram content plan or schedule, including all the types of content and topics you want to talk about spread across days in a week, at specified intervals, and on specified days and times. (Preferably ones when your audience is most likely to engage – we'll talk about how to find those in a minute.)
In the olden days, you would most likely create a social media content calendar in Google Sheets or even just a spreadsheet and keep it somewhere on a shared drive. And today, there's a plethora of collaborative tools that let you not only plan your content but also automatically post it across social media channels and communicate with others. Which is the kind of content calendar we'll be talking about.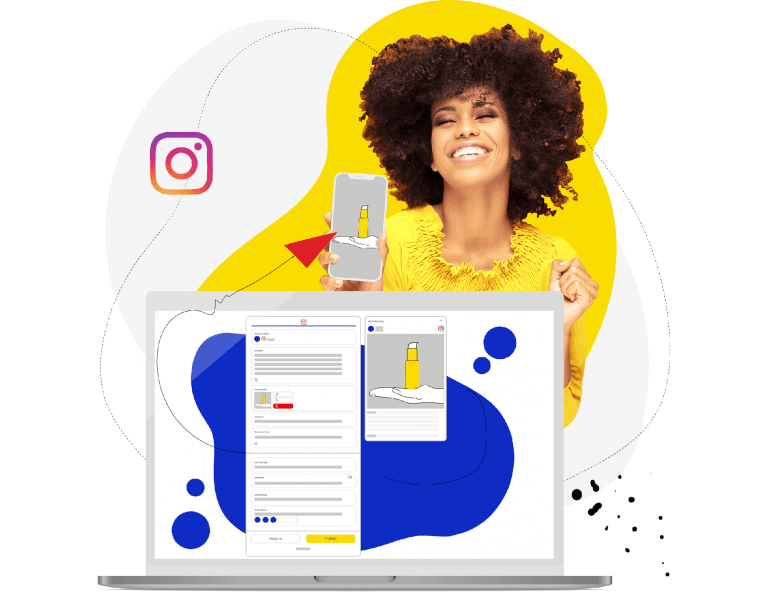 Schedule Unlimited Instagram Posts, Reels, and Carousels
Schedule Instagram posts, reels, and carousels across multiple Instagram accounts with an all-in-one social media tool. Reach your audience when they're online – not you.
Why use an Instagram content calendar?
The auto-scheduling feature is already a good enough answer to this question (and social media managers know it.)
But also, after you have your goals articulated and specific numbers you want to reach defined, you'll probably already see that to be consistent and efficient in working towards these goals, you need a more systematic approach than just posting whenever you feel like it (or whenever you have time/remember about it).
And that's when you'll already know you need an Instagram content calendar to execute on your strategy – if you want to increase your chances of seeing results, that is.
Creating an Instagram content calendar will also save you time – even though it might not look like this at first. Because yes, you have to sit down and create those social media posts in bulk first. But then, as you get into the habit of having content planned way in advance – and have it automatically published – you'll see all the time you actually gain in between your content planning sessions.
Plus, if you work in a team, shared social media content calendars calendar make it super easy to assign content pieces to different people and exchange feedback, improving your internal workflows.
Now, let's talk about how to do all that.
How to create an Instagram content calendar
1. Find the best days and times to post on social media first
If you use NapoleonCat, you can use the analytics feature to do that, looking at the engagement by day and by hour. Here's what it looks like: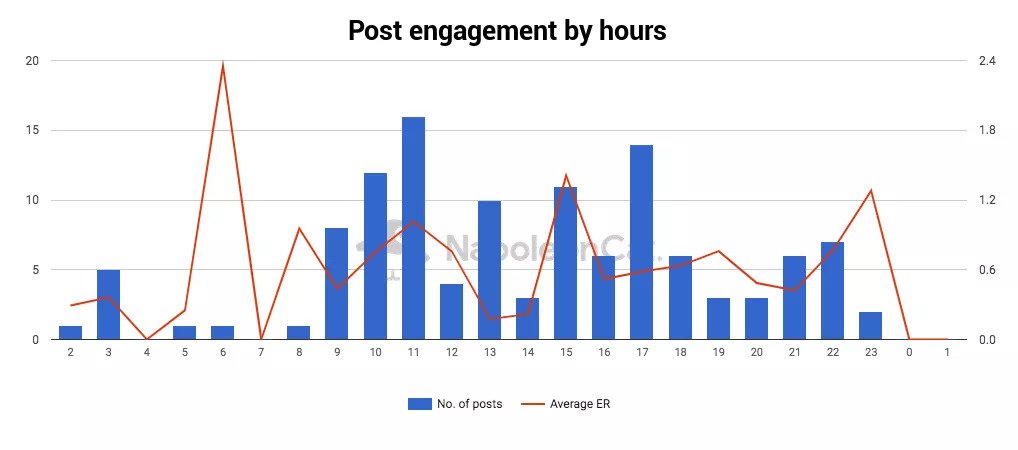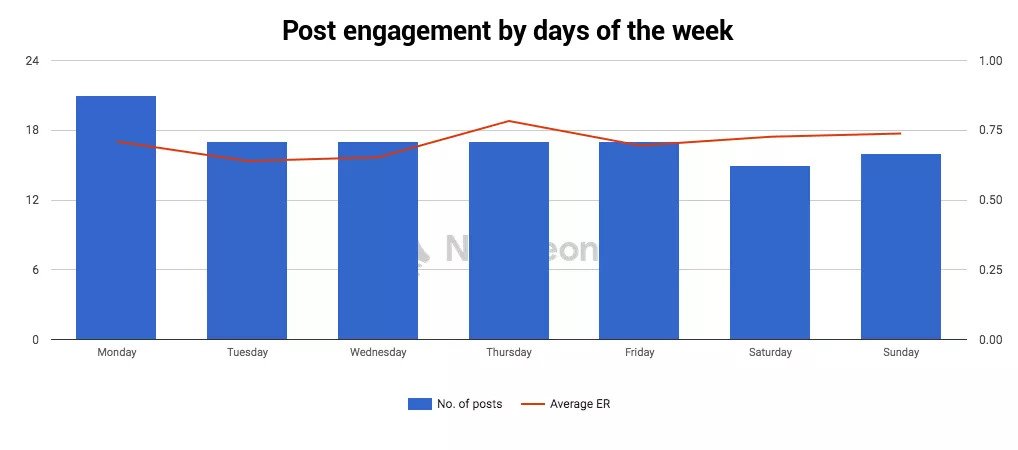 And you can do the same for your competitors' channels for a fuller picture. Check when the engagement is highest, and try planning your key content around those times.

We highly recommend you test NapoleonCat for free here – no credit card required 😉
2. Decide what kind of content to post
Using NapoleonCat analytics, you can also find out the type of Instagram posts people respond to. Do they really prefer Reels over feed posts? Or are carousel posts better?
You can see it all in your and your competitors' stats – and you can use that as a basis for your content plan (of course, coupled with your content production capabilities and your budget.
NapoleonCat's competitive analysis will also help you with figuring out:
What groups you should be targeting (based on the analysis of your competition's audience demographics)
How often you should be posting updates
Which hashtags perform best
3. Get a scheduling tool
A social media publishing tool will make the process so much easier. (Thank me later.) If you go for NapoleonCat, you can plan your Instagram content along with your other social media platforms, including:
Facebook
TikTok
LinkedIn
And even Google My Business.
And for Instagram, you can schedule feed posts, carousel posts, and Reels.
Having all your channels in one place will definitely help you see the bigger picture. Plus, it's easier to repost and cross-post content on different platforms that way.
If you don't use a scheduling tool, definitely use a shared doc people across your company will have easy access to.
4. Plan 2-4 weeks ahead
The whole point of planning your content in an Instagram content calendar is to schedule content in advance and have it ready ahead of time, so you don't have to worry about it later.
Having at least two weeks' worth of content scheduled will give you the peace of mind to look for new content ideas, topics, and formats. And it'll give you time to record your Reels or write out your captions for future posts.
5. Start with drafts
Plan categories and topics first in your Instagram content calendar before you create the actual content. That way, you can easily rearrange content in the calendar if necessary and make any changes.
In tools like NapoleonCat, you can add custom color-coded labels to organize the content better and know what kind of topics go where and how they balance out during a week or month.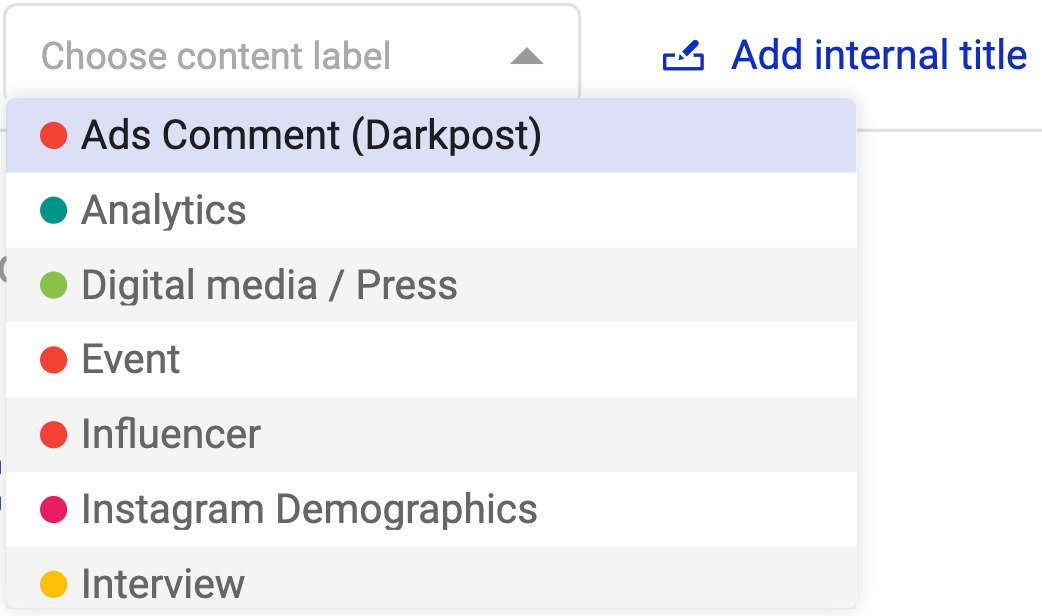 And then, take the next step, which is…
6. Assign posts to team members
When you have your ideas placed across the month, time to create your posts. You can now assign each content piece to individual team members, with ample time for the entire approval workflow, including feedback and edits.
If you use social media scheduling tools to do that, you can use the built-in features for the whole process. But if you go for Google Sheets, you'll also be able to tag people in the comments and exchange feedback there (though it might not be as smooth and transparent.)
In NapoleonCat, you can assign people to complete tasks but also add subscribers who will be notified about any changes and comments on a particular post.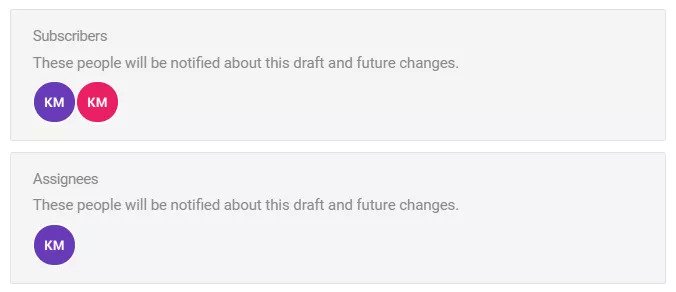 7. Add the caption and visuals
Write out the copy for your Instagram content – whether they're Reels or posts in your feed.
If you're producing content like videos or elaborate carousel posts, you'll probably be working with a designer. They can also have access to the calendar to track what's going on and know the context of the artwork they're supposed to create. And that often helps them create much better and more relevant visual content.
8. Add your first comment
Another benefit of using a calendar tool like NapoleonCat for social media publishing is being able to schedule your first comment with your post. This can be a list of hashtags that you don't want to have with your main caption.
Or you could add a question to start a conversation in the comments section. The brand or creator beginning the discussion is a good way to encourage people to follow and respond in the comments. And that, of course, means higher engagement, more reach as a result, and all the good things Instagram's algorithm has in store.
Running your Instagram content calendar in NapoleonCat
Here's what planning your Instagram content calendar looks like in NapoleonCat. You can watch the video below first if you're more of a video person.
After you add your Instagram profiles to NapoleonCat, you'll see the Instagram Scheduler feature in the menu on the far left. Go there.
You'll see these three tabs: Calendar, Posts, and My Tasks. Go to Calendar to create a new post. It's your ready-to-go social media calendar template.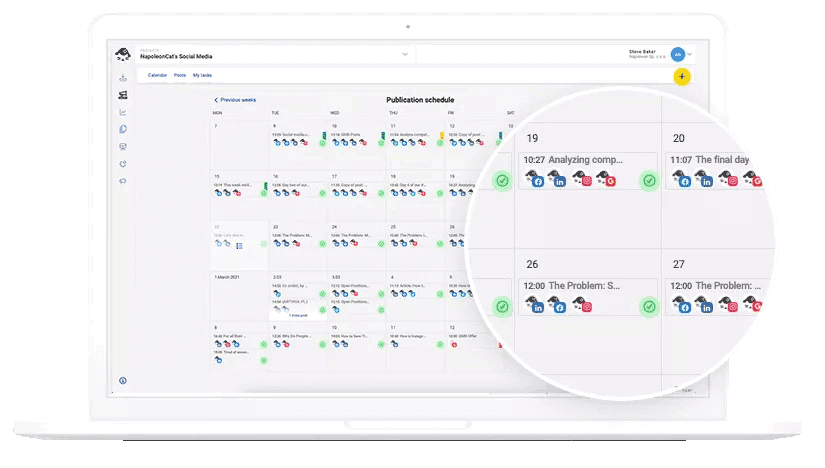 Hover over the day you want to publish content, and click the yellow + button.

You'll open a window where all the editing takes place.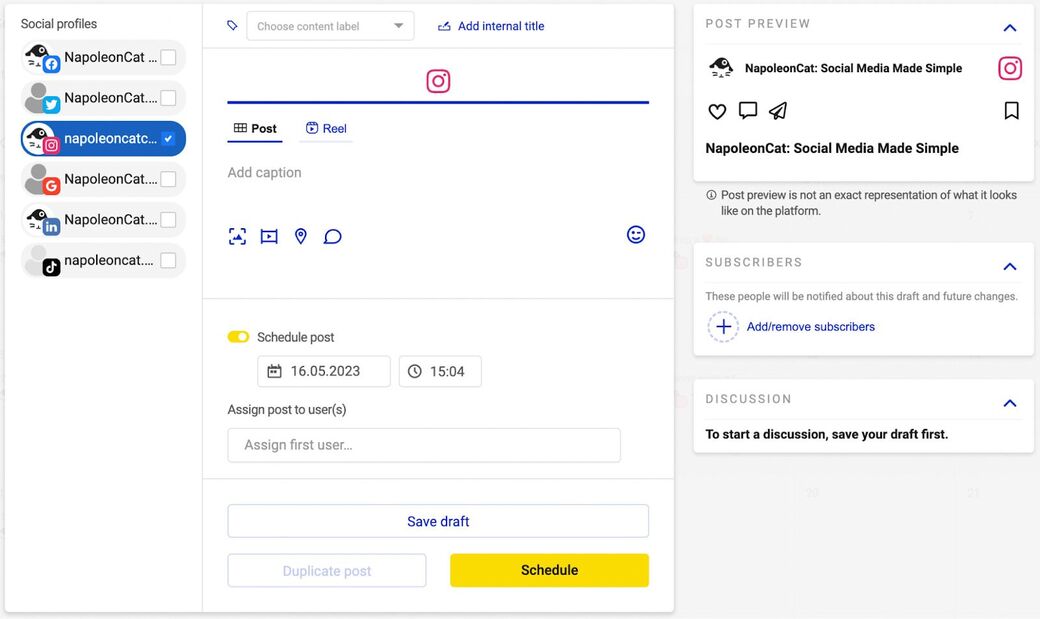 Select your social media profile – or even multiple accounts (you can add up to 50).
Add your caption. Just like on Instagram, you can add emojis and hashtags or tag other users by using the @ symbol and adding the profile name.
Upload your photo or video file (or photos/videos if you're creating a carousel post). The size of an image can't exceed 10 MB, and the size of a video file can't exceed 100 MB. Videos can be a maximum of 60 seconds long and can't be larger than 1920×1080.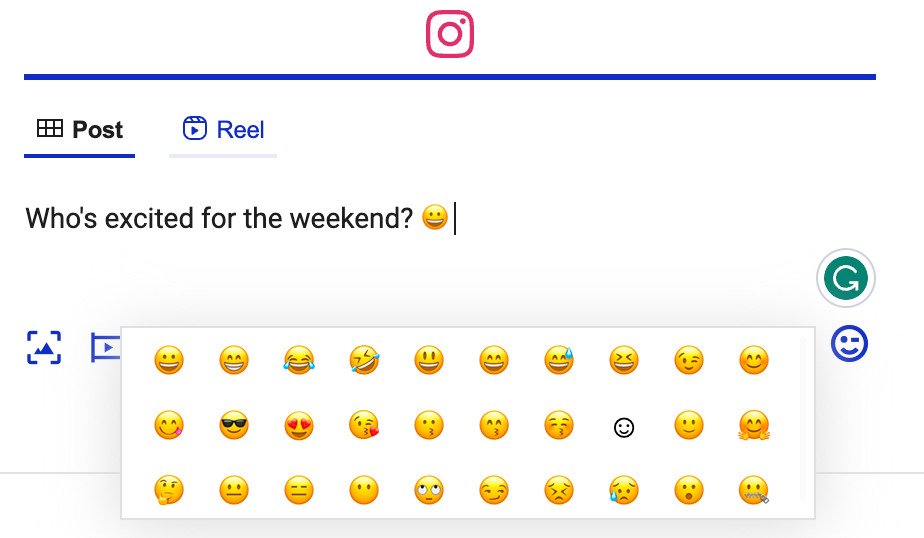 You can crop the image and adjust the formatting to square or portrait mode, just like in the Instagram app. You can also tag other users in your photos by using the @ symbol with usernames. Be careful not to misspell the profile name. Once you're done, click on "Save photo."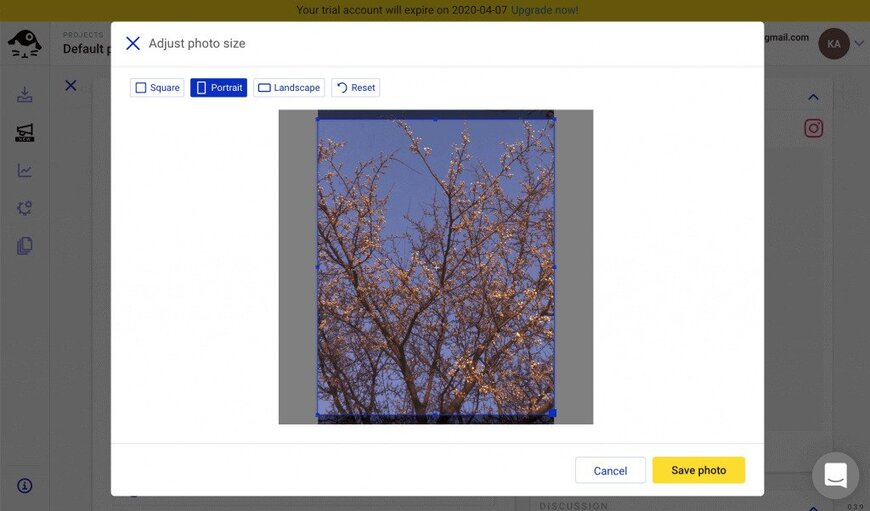 Add a location tag. Posts with location tags tend to generate higher engagement, so it's a good idea to add one whenever relevant. To do that, start typing the location name, and a list of suggestions will appear.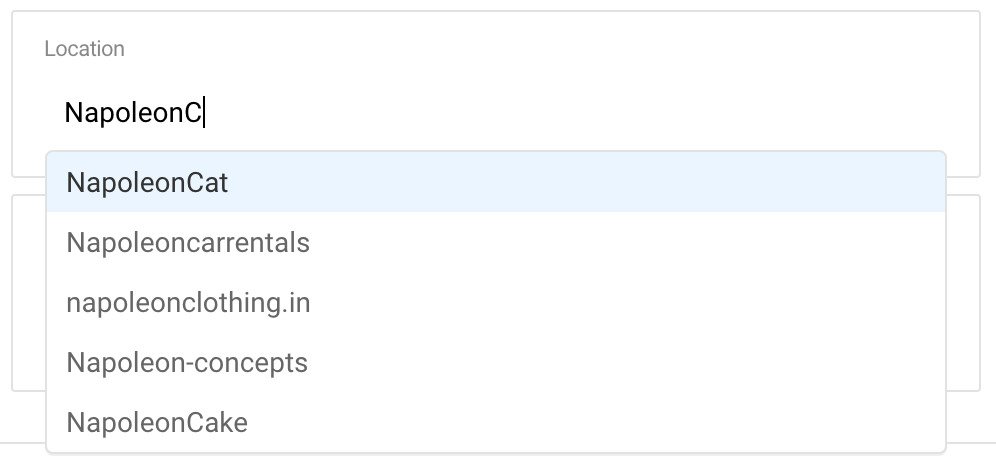 The last step of crafting your post is adding the first comment. Just like I mentioned before, this is where you can add your set of ready-to-go hashtags.

On the right-hand side of the panel, there is a live preview of your post. Once you're done with creating the post, you can either schedule it for a future date or publish it instantly. To publish your post immediately, check the slider box and click the yellow Publish button.
If you're not ready to schedule or publish your post, you can also save it as a draft and send it to a team member to proofread or complete (or your manager to approve.)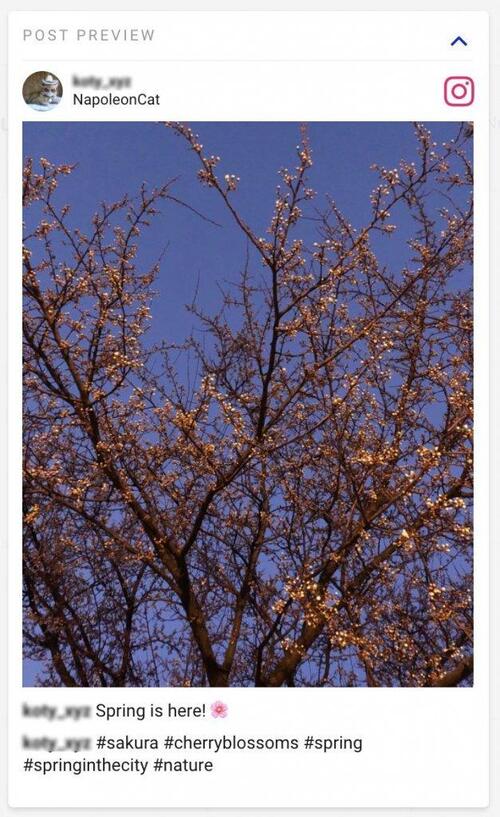 Now, you can work on the internal communication within your team:
Add an internal title for your post that will only be visible to the members of your team and will help you distinguish between posts made for different purposes or campaigns.
Add assignees – people responsible for a particular post. If you don't add any assignees, the post will be automatically assigned to you.
Add subscribers – people who will be notified via email of any changes to a specific post.
You can also add internal content labels.
If you go to the Posts tab, you'll see all of the upcoming, past, and unscheduled posts in the project, and if you choose My tasks, you can look up all the posts assigned to you.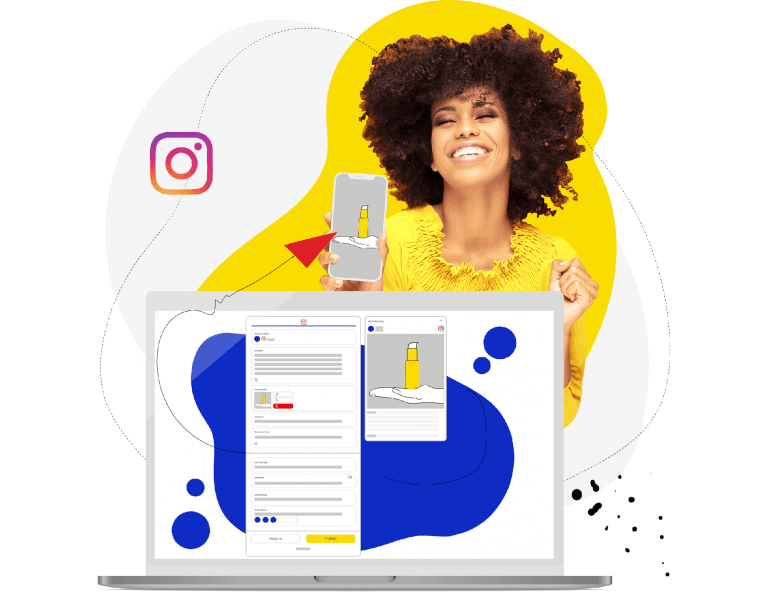 Schedule Unlimited Instagram Posts, Reels, and Carousels
Schedule Instagram posts, reels, and carousels across multiple Instagram accounts with an all-in-one social media tool. Reach your audience when they're online – not you.
Free Instagram content calendar template
If you want to stick to your Google Sheets for now (no judgment), I have a free template for you that will make it a lot easier.
Copy it to your Google Drive – and enjoy!
You may also like: