The key to brand success on social media is an engaged audience. But how do you know your engagement hits the mark? And how to make sure it does? Here are some tips.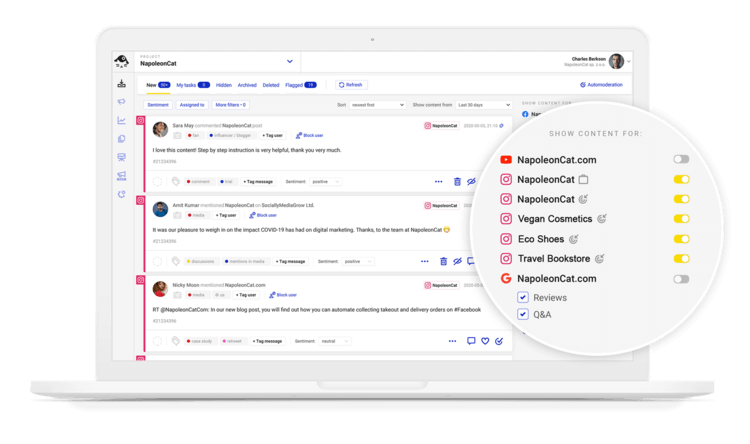 Simplify Instagram Business
Management with One Tool
Manage & reply to comments and DMs in one place.
Monitor ad comments from multiple accounts.
Automate answers to repetitive questions.
Schedule posts to multiple accounts, on desktop.
Analyze performance and monitor hashtags.
Keep track of your competition.
Create or schedule in-depth reports in seconds.
Try 2 weeks for free (no credit card required)
What is Instagram engagement?
Apart from the casual definition – which is, you know, people engaging with your brand on social media, let's look at it in a little more technical terms, shall we?
What I mean is to look at Instagram engagement from the Instagram algorithm perspective – because engagement is precisely what the Instagram algorithm likes. And when you look at it like that, Instagram engagement is not just the number of likes and comments. It's the total number of actions Instagram users perform when they interact with your content. Including:
Liking your Instagram content (posts, Stories, reels)
Commenting on your feed posts
Sharing your posts and reels in their Stories
Saving your posts
Watching your Stories and reels and reacting to them (commenting, messaging, sending emoji reactions to your Stories)
Visiting your Instagram profile
Mentioning your profile
Taking part and engaging in your Instagram lives
Did I forget something? 🤔
Anyway, as you see, there are many elements in the overall engagement puzzle, and together, along with your following, they're used to calculate your Instagram engagement rate.
How to calculate Instagram engagement
Calculating your Instagram engagement rate can be tricky. This is because there are different methods for calculating content and account engagement rates. Plus, the algorithm keeps changing, and it might favor different types of engagement at different times (and Instagram will not always tell us about it), Making things a little bit more complicated.
So let's take a look at what we know.
Post engagement rates
If you want to know the engagement rate for a specific post, divide all your interactions on it (comments, likes, saves) by its reach, and then multiply it by 100 to turn it into a percentage. Like this: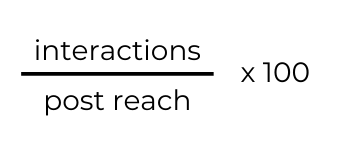 Account engagement rates
But if you want to calculate the overall engagement rate for your profile in a given timeframe, divide all the interactions that took place within that time (e.g., a month or a quarter) by your follower count.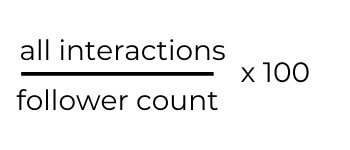 And if you don't want to do it manually (because who would?), you can try an Instagram engagement rate calculator or analytics tools that will calculate the rate for you.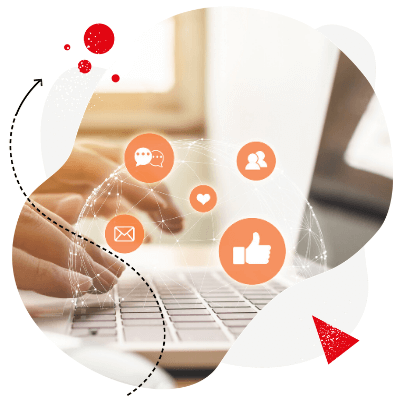 Improve your Instagram engagement rates
Manage social interactions in real time, analyze your results, generate automatic, in-depth reports, and more.
Try NapoleonCat free for 14 days. No credit card required.
Calculating engagement with Instagram Insights
The free Instagram analytics tool you can find in the app is called Instagram Insights. It's pretty basic, but it can still be pretty helpful. You'll need a business account to access your analytics (make sure it's set to public), and you'll find them right there in your account menu.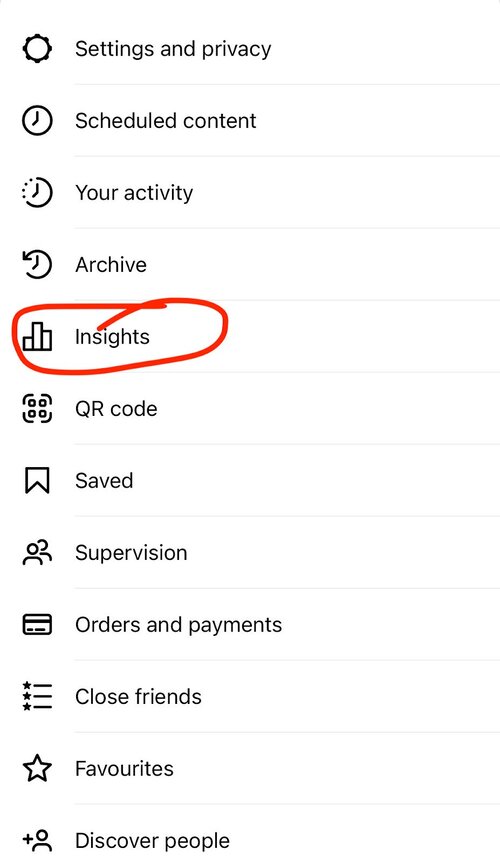 In the overview, you can check:
How many accounts you reached with your content over the selected time period
How many accounts engaged with your content (not your engagement rate)
And your follower growth.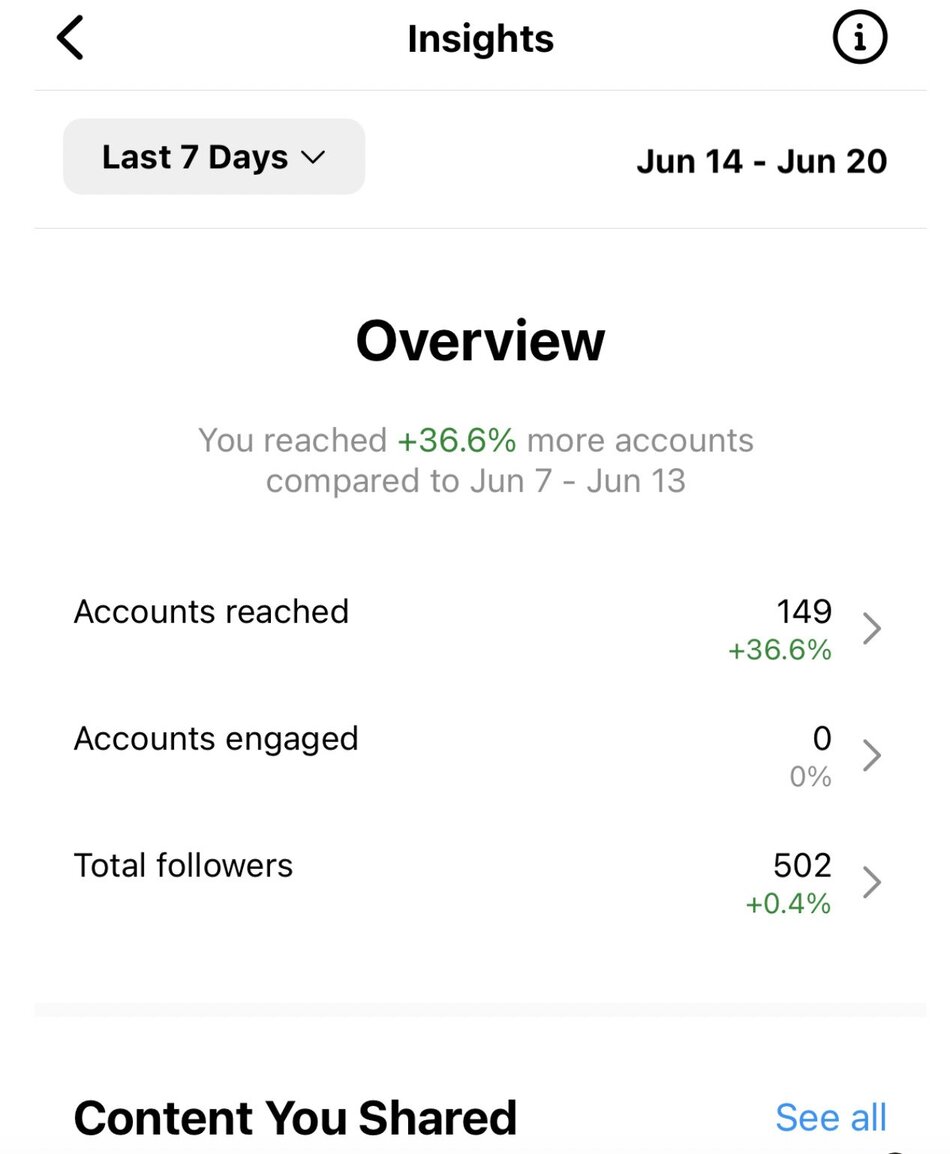 You can also click through to content to see how many accounts your individual content pieces reached.
The numbers, though, only show you the sum of interactions under your content. If you want to fully understand the impact of your content and accurately measure engagement, you will need a more sophisticated social media analytics tool.
Analyzing Instagram engagement with NapoleonCat
With NapoleonCat, you can quickly look up the engagement rate for individual posts and the overall engagement rate for your Instagram account.
You can also check out your competitors' engagement rates and analyze the performance of any other public business account.
It's much more flexible than the native Instagram tool (and I'm not just saying that because you're currently on NapoleonCat's blog).
You can choose a custom time period that can even span the last two years if you want to see how your engagement changed over time. And you can compare it to your other social media accounts like Facebook or Twitter and even create a nicely looking, in-depth comparative report for your client or your CMO, which you can then schedule to be sent periodically to the right people (without having to remember about it or create a new report every time.)
Your Instagram report can include key Instagram metrics, not just related to engagement but also your follower growth, demographics, and so on. So, basically, all you need to track your Instagram results and draw conclusions that will help you improve them.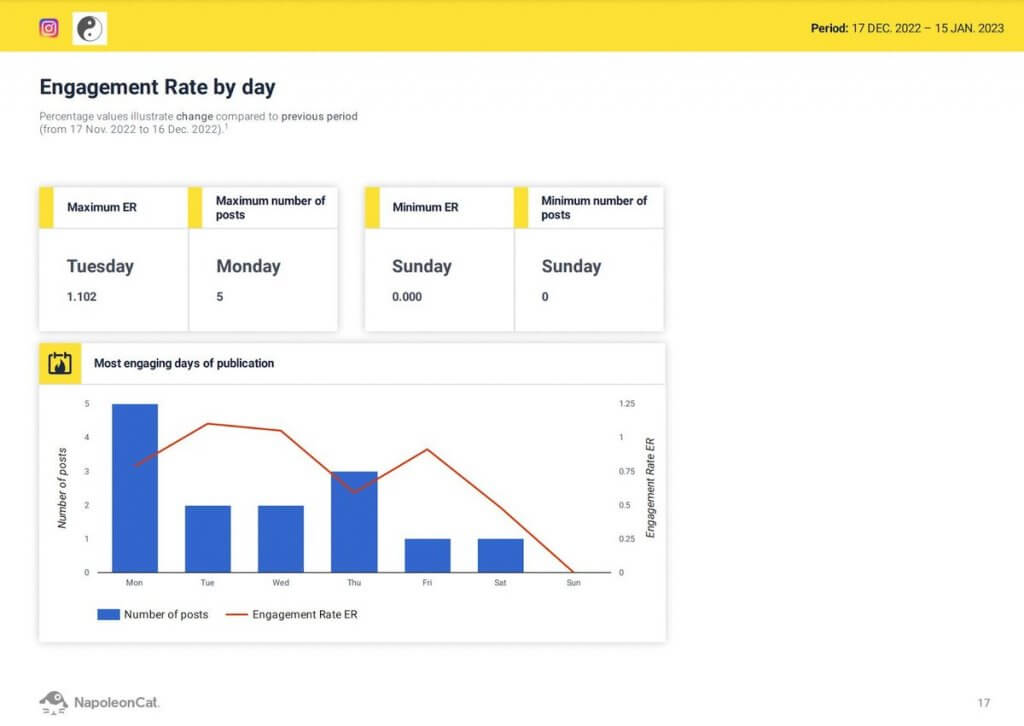 You can test NapoleonCat for free here, no credit card required during signup 😉
What is a good engagement rate on Instagram?
As with any benchmarks in marketing, what is called "good" when it comes to Instagram engagement rates keeps changing and is often up for debate. It will also depend on things like:
Your industry
Your Instagram activity
Types of content you post
Your follower count (btw. buying followers is super bad for your engagement rate – the more unengaged followers you have, the lower your engagement rates will be.)
But experts agree that the average Instagram engagement rate is somewhere around the 3% mark, with variations across different industries.
Now, let's talk about how to increase it.
How to increase engagement on Instagram
Post engaging content (thank you, Captain Obvious!)
What I mean by engaging is:
Relevant to what your audience likes and needs. Which means you need to know what they like and need first. One way to learn that is to see how they respond to your content (i.e., look at the analytics) and post more of what they enjoy.
Some other things that will help you find out what they enjoy include:
User interviews
Polls and surveys
Your customers service emails and chat logs
Conversational. It seems super obvious, but really, treat your Instagram posts like you're talking to your audience, and try things like:
Asking questions in your posts and Stories to encourage people to leave comments
Using the interactive features in Instagram Stories, e.g., polls, question stickers, quizzes, etc.
Asking questions is super important when it comes to conversations – also the conversations you're having on social media.
Planning your content ahead of time so there's an actual strategy behind it. This will help you dig into relevant subjects, create content cycles people will look forward to, and stay on top of your engagement. A good content calendar will definitely help.
Engaging in real time during Instagram Lives. This is an excellent opportunity to actually talk to your followers, exchange comments and ideas, and keep in touch that actually feels human.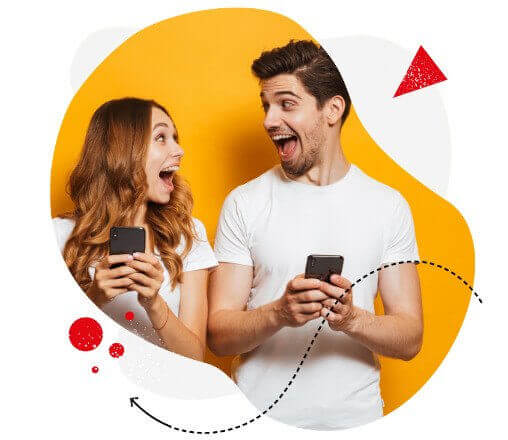 Instagram marketing made easier (especially for teams)
Automation, analytics, reporting, scheduling, and more. Try NapoleonCat and save 90% of your time spent on your marketing tasks. Try it for free:
Try NapoleonCat free for 14 days. No credit card required.
Engage back
You can't count on an engaging conversation with your audience if they're the only ones engaging. So, don't forget to reply to their comments and messages, like their Story reactions, etc. It's super important, even if you're responding with an emoji. You'll double the engagement, and your fans will feel better knowing that you read their feedback.
And I know what you're going to say – replying can quickly become overwhelming as your engagement grows. Even more so if you have many accounts for many clients or brands. And it then gets even easier to overlook the comments and especially DMs. Whoever has tried looking for a message inside the Instagram app will know what I'm talking about.
Try using Instagram management tools for business – like NapoleonCat's Inbox. It's a game changer if you're drowning in comments, messages, and likes (which is what you actually wanted, right?) It'll help you manage and moderate them in a single clear dashboard like this: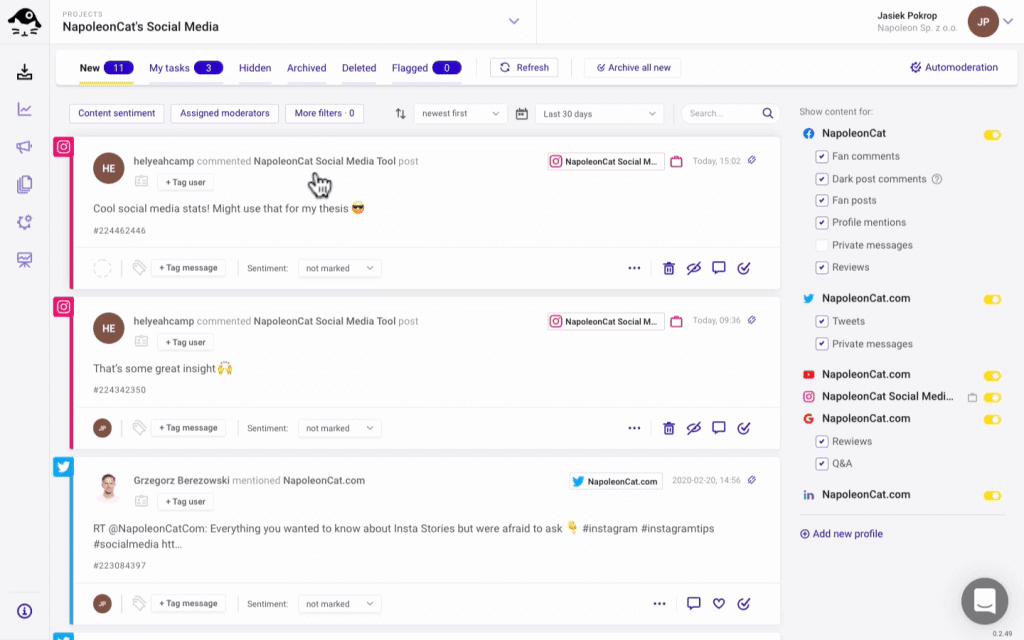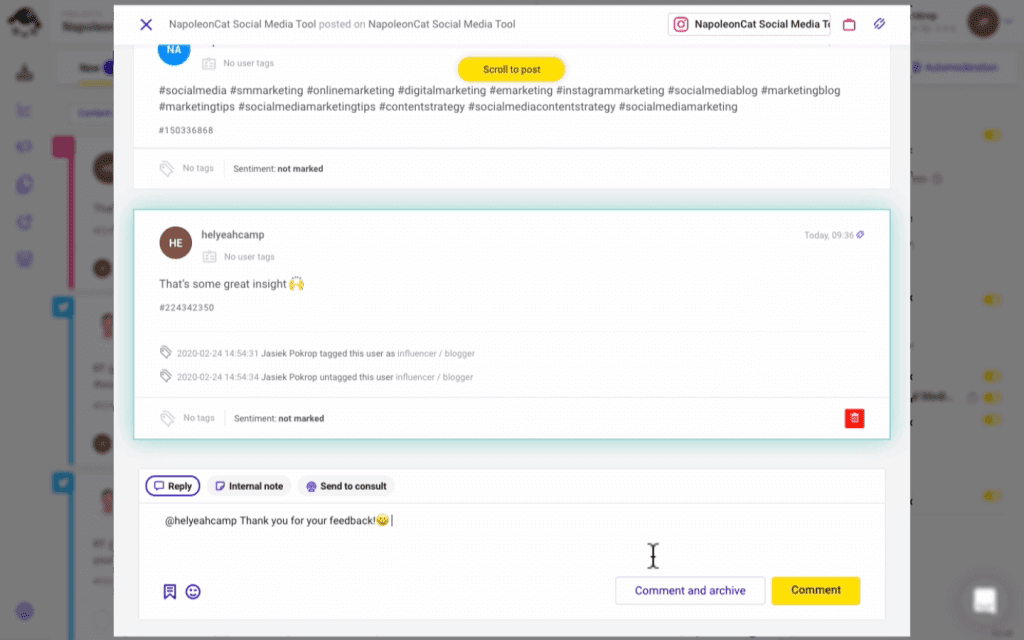 Use it to:
Moderate and reply to messages and comments on your organic content
Like people's comments
Moderate and reply to comments under your Instagram ads (which are even easier to overlook, and I'm pretty sure you've experienced that)
Remove spam and competitor links (you can even do that automatically – think of all the freed time, by the way.)
Delegate entire comment threads to your team members (much like tickets in your customer service system)
Flag customer interactions for your team, add internal notes, or send comments for consultation if you need someone on the product team or your client to weigh in.
You can also do most of those things automatically with Auto-moderation to:
Protect your account from spam, hateful comments, etc.
Quickly answer FAQs (e.g., pricing, delivery times, product features, etc.).
Redirect customer issues to designated support team members (e.g., when your team is offline).
All potentially giving your engagement rates a boost (and you and your team some relief in the engagement heat.)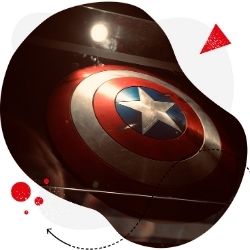 Protect your social media from offensive comments and SPAM
Automatically hide or delete comments containing spam under your organic posts and ads. Try it for free:
Try NapoleonCat free for 14 days. No credit card required.
Use the right hashtags
The right hashtags can boost your organic Instagram reach x20 and more. With the right selection of hashtags, you'll get more users visiting your content and interacting with your profile. The key here is to choose the right hashtags for the type of content that you create.
Try using less popular hashtags (but not the totally unpopular ones, either) – this way, it will be easier to rank higher in the hashtag browser.
You can aim at hashtags that are used in at least 20k posts (you can check it by clicking on a given hashtag under a post or by typing it yourself using the hashtag browser) and directly relate to your business and the type of content you share.
You can use up to 30 hashtags, but the optimal number seems to be 28 because then the content flies just below the infamous "Instagram radar" (you can, in extreme cases, get banned or have your reach cut by using too many hashtags). Recent recommendations also talk about using only around 3-5 hashtags.
Also, use different hashtags or at least different hashtag combinations. Instagram doesn't like repetitive bot-like behavior. So, have ready sets of hashtags that you can slightly change every time you publish a new post.
Another widely-used trick to improve your Instagram marketing game is to add your hashtags not inside your post's caption, but as the first comment right after you publish your post. Besides just looking better, you already have one comment. With NapoleonCat's Publisher, you also schedule your first comment along with your posts.
Use a mix of content types
When I write this, Instagram lets you use several content formats, including:
Posts in your feed (including carousel posts)
Stories
Reels
Lives.
If you want a higher engagement rate, try using a variety and see what gets the highest engagement. Reels tend to, well, reel in a lot of engagement – but it's for you to test to have actual numbers you can rely on when it comes to your audience.
Also, cross-post your content:
Include your posts in your Stories
Include reels in your Stories
Promote your lives in your Stories or posts.
That way, you'll reach people who only watch Stories and those who usually just scroll through the posts.
Also, don't just push your products in your Instagram content. Use a mix of product posts with conversational posts, promotions, influencer marketing, and content coming from your users, like reviews or photos, to keep an engaging variety (and a high engagement rate.)
Find the best times to post
Play around with posting times – because these can really determine how many people will actually see your content.
There's no universally "best" time for every account and every industry (though there certainly are some benchmarks you can look up). So check when your followers are most active. You can do it in Instagram Insights by going to Insights > Total followers and scrolling down to Most Active Times.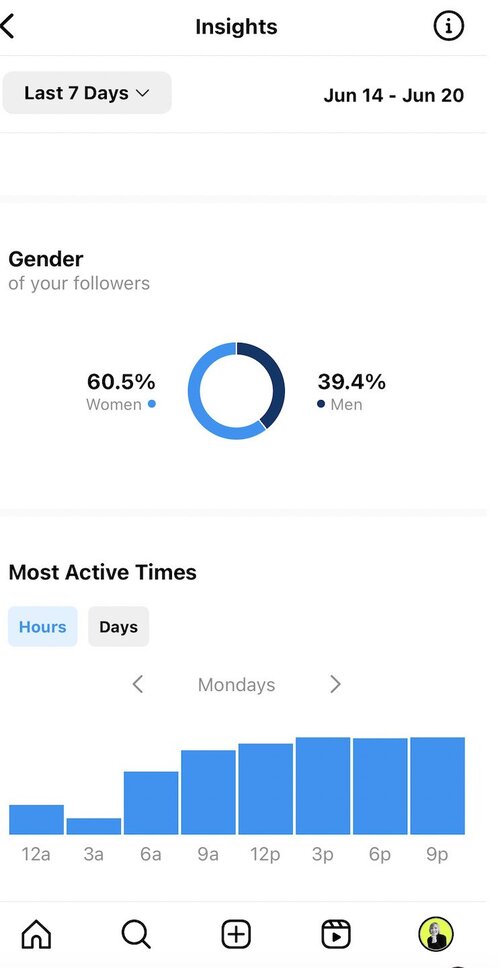 And if you're looking for more in-depth insights, try NapoleonCat's Analytics, where you can analyze your posts based on many more metrics, for example, engagement rate by day and engagement rate by hour: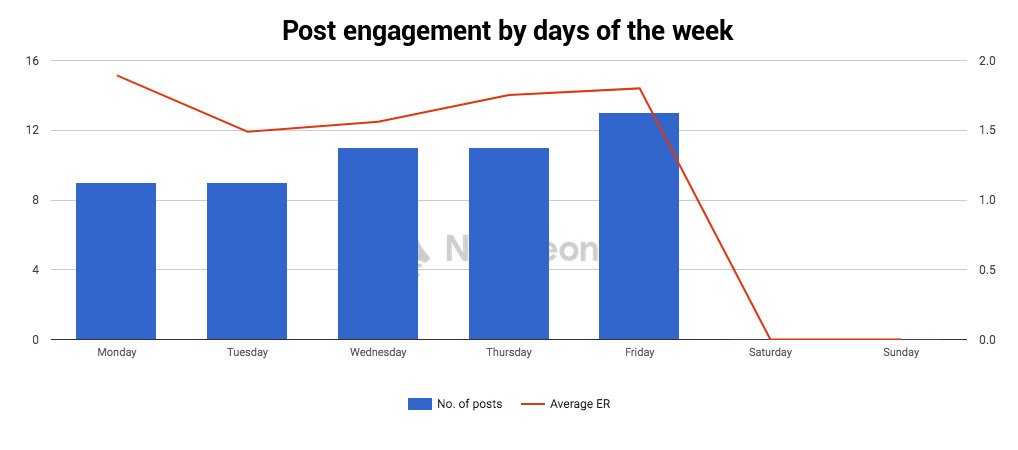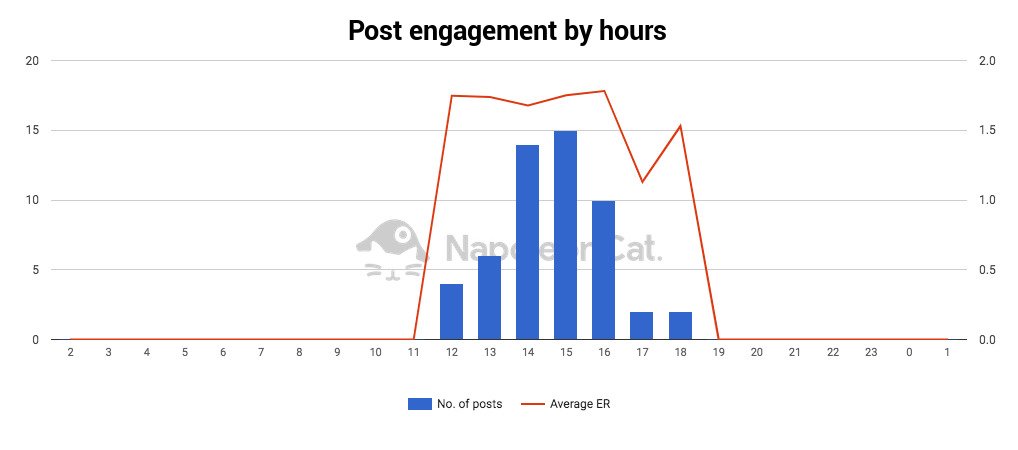 Plus, that way, you can analyze your competitors on Instagram, giving you an even broader perspective when deciding the best times to publish content. After all, you and your competitors share similar audiences, so what works for your competition will likely also work for you.
Include user-generated content and partnerships
Instagram is perfect for collecting and re-sharing user-generated content, turning your customers into brand ambassadors. Here are a few ways to do it:
Run contests. For example, shoe stores can encourage users to show off their products in exchange for a repost or free coupons.
Ask people to share your products with a hashtag or tag you in their posts or Stories, then reshare them in your Stories. You can even add the request on your packaging, for example. People excited about getting a newly-purchased product are more likely to share their excitement on social media.
Browse relevant hashtags on Instagram to find customer content you can share. You'll be surprised how much of it there is.
Collaborate with both macro influencers and customers on your content. Collab posts on Instagram will help you reach (and engage) their followers, putting your brand in front of new eyeballs. 👀
Post regularly
Social media algorithms like consistent posters – they just do. And I know how that plays out in real life, especially when you're busy with all the other stuff you have on your plate.
Planning and scheduling content ahead, though, can make it much more manageable. You can block off some time for a content creation or planning session, say, once a week, and then focus on responding to the engagement it generates on the rest of the days.
Now, go on and engage your followers
Yes, it takes time – there are no shortcuts in building relationships with your customers (and it's what engaging them in your content really is.) But luckily, there are tools that can save you some of that time. And trust me, it'll pay off.
After all, an engaged audience is one of your brand's most valuable assets.
We highly recommend you test NapoleonCat for free – no credit card required during signup 😉
You may also like: