Is it a bird? Is it a plane? No, it's an Instagram shadowban! But what is it exactly, and is it actually real? Let's dive into the subject for a few minutes, debunk some myths that have emerged around Instagram shadowban, and see what you can do to avoid it.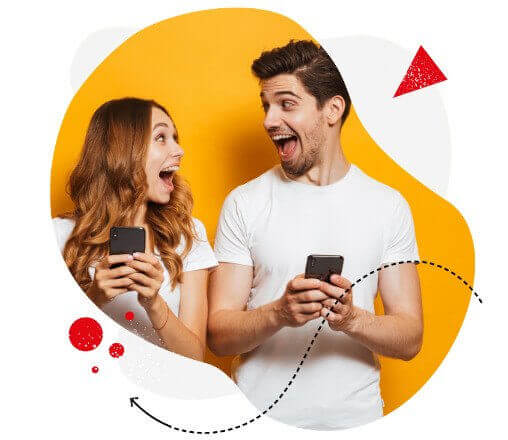 Instagram marketing made easier for teams
Instagram automation, analytics, reporting, scheduling, and more. Try NapoleonCat and save 90% of your time spent on marketing tasks. Try it for free:
Try NapoleonCat free for 14 days. No credit card required.
Okay, what is an Instagram shadowban?
And is it real? Because that's what the entire Internet has been debating, and not just regarding Instagram but also other social media platforms, with all kinds of different theories (sometimes even conspiracy theories) emerging around the topic.
After all, the Head of Instagram, Adam Mosseri, used to use the phrase in quotation marks, never fully admitting its existence. Here's a video of him explaining the Instagram algorithm, including shadowbanning (or: "shadowbanning"), back in 2021.
(He talks about Instagram shadowban specifically around the 8-minute mark, though maybe "specifically" is not the right word here because he's actually pretty vague.)
Then, at the end of 2022, Mosseri announced a new set of tools, calling them "transparency tools" that, for the first time, dug into the subject of shadowban a little more – yes – specifically. Though still never calling it a shadowban, to be precise.
So, as you can see, there's no "official" definition of an Instagram shadowban, and we might never see one. But Instagram now fully admits that some content posted on this social media platform might not be recommended to people who don't follow you if you go against Instagram's terms of service and its guidelines.
But, in simple terms, it's when you're not reaching as many people as you think you should be reaching because your content doesn't show up (or, as Instagram puts it, is not being recommended to non-followers) in places like the Explore page, Reels page, individual hashtag pages, and post recommendations in the feed. And, as it turns out, it might happen because you, at some point, violated Instagram's community guidelines.
Now, what's typical of an Instagram shadowban as opposed to your content being, for example, taken down or when you lose access to your Instagram account altogether, is that:
You usually see a sudden drop in reach and/or engagement.
Your followers start telling you your posts and Stories don't come up in their feeds, though they're definitely still there, and you can see them.
And you're not notified in any way that your account has been restricted.
And because of that last point, and Instagram not having acknowledged restricting reach for quite a while, there have been all those theories around the Instagram shadowban over the years.
But since we now know not complying with Instagram's guidelines might officially result in limited reach and not showing up outside of your follower feeds, we can at least try to do something about it.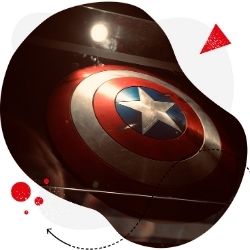 Protect your social media from spam & hate
Automatically hide or delete offensive comments, hate speech, and spam. Try NapoleonCat for free:
Try NapoleonCat free for 14 days. No credit card required.
How to tell if I've been shadowbanned on Instagram
But, first of all, how do you know you're being shadowbanned, and it's not all just a fluke or an app glitch?
Well, recently, Instagram introduced something that's called Account Status, where you can see if your content has violated any guidelines, which might, in turn, result in a shadowban.
To find this out, go to your profile menu settings on the Instagram app, and scroll all the way down to Help, then tap Account Status. The Account Status will show you if any of your posted content has been removed and why. Like in the example below taken from my own personal profile (looks like I'm good.)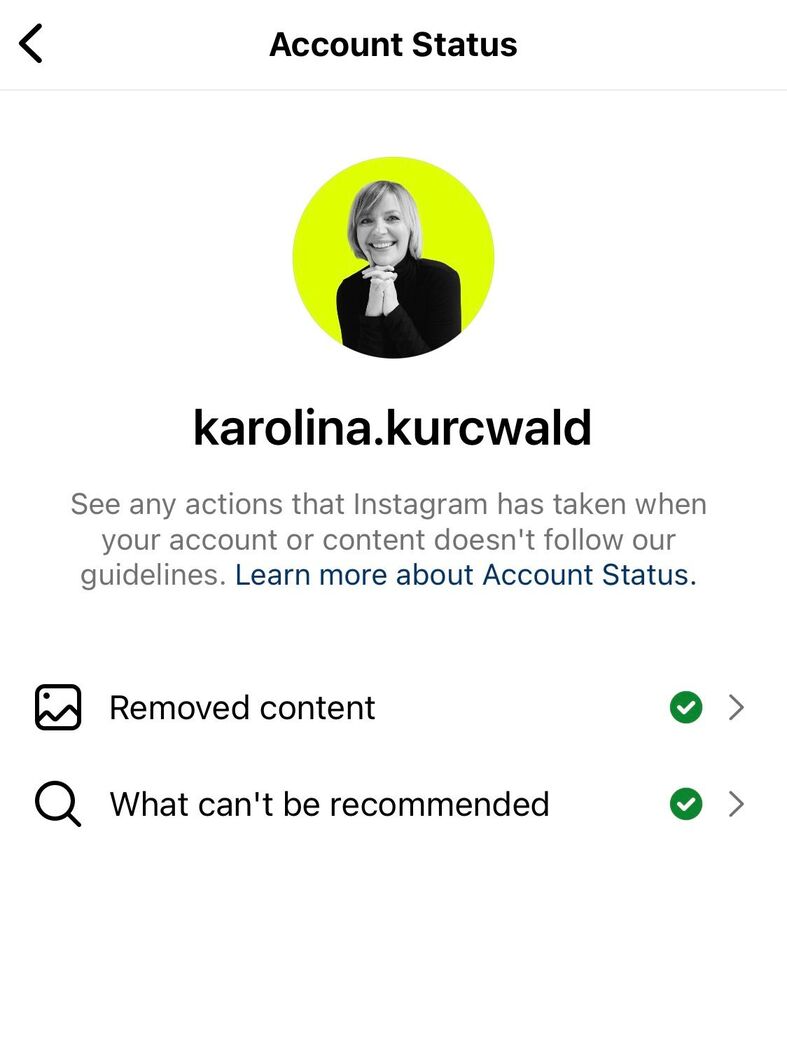 The "What can't be recommended" section will also take you to Instagram's Recommendation Guidelines.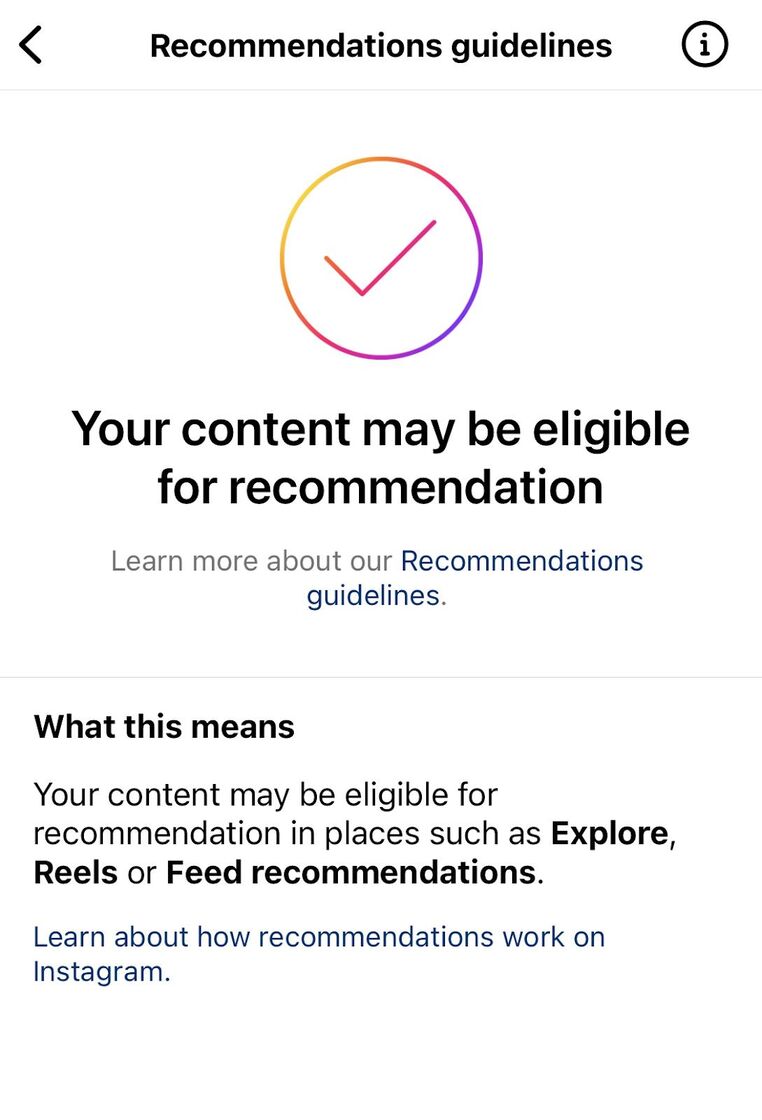 As you can see, the fact that I'm "good" still doesn't guarantee that my content will be eligible – as this is based on so many other factors like the engagement and popularity of your content.
You can also test if you've been shadowbanned on Instagram by simply posting something to your feed with a hashtag – preferably not one that's super popular, because it's going to be harder to see your post. Then check if your post is displayed when you go to that hashtag and see 'Recent' posts. If it's not, you might've been shadowbanned.
And finally, yet another way to check this is to go to your Instagram Insights – if there's a sudden drop in reach, you might have been shadowbanned, too.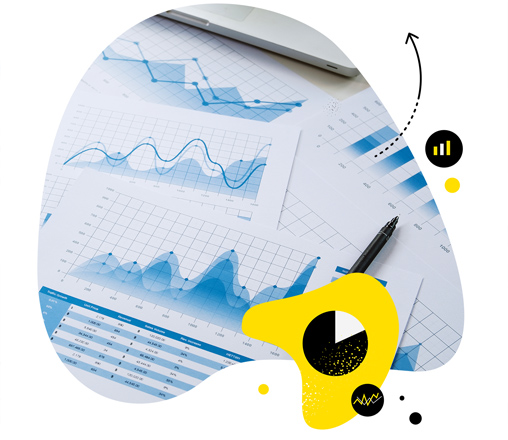 Social Media Analytics & Reports
Analyze your social media performance & track your competitors, too! Generate in-depth social media reports within seconds. Try NapoleonCat for free:
Try NapoleonCat free for 14 days. No credit card required.
How to avoid an Instagram shadowban
The short answer is: avoid anything that goes against Instagram's Recommendation Guidelines. This includes, for example:
Violent content
Sexually explicit content
Content shared by a non-recommendable account (i.e., an account that itself violates the recommendations guidelines and is not recommended to non-followers)
Low-quality content related to finance (e.g., promising shady investments) or health (e.g., promoting "miracle cures".)
Clickbaity content or posts people tend to report a lot
Unoriginal content
False and misleading content
You can also not be recommended if you've recently violated Instagram's Community Guidelines, have been banned from using ads, etc.
You can find the whole list here.
Other things NOT to do include (if you want to avoid an Instagram shadowban):
Buying followers and likes
Following large numbers of people over a short period of time
Using hashtags that are overridden with inappropriate content
Using spammy bots to message people or randomly comment on their content in bulk
You know, that kind of stuff.
Also, the best way to not get shadowbanned is to post valuable, helpful, and enjoyable content people want to see in their feeds. And if something can be triggering, try adding a content warning to your post, so people who could potentially report your content might know to skip it altogether.
And speaking of hashtags:
What are the banned hashtags on Instagram?
For example, you can find an updated list of banned hashtags in this article. Usually, they're hashtag pages with content that has been reported by Instagram users for violating community guidelines. Any post that uses such a hashtag will be hidden.
To avoid that, always check the hashtag page – if it's banned, you'll see a disclaimer at the top saying recent posts have been hidden. Here's an example: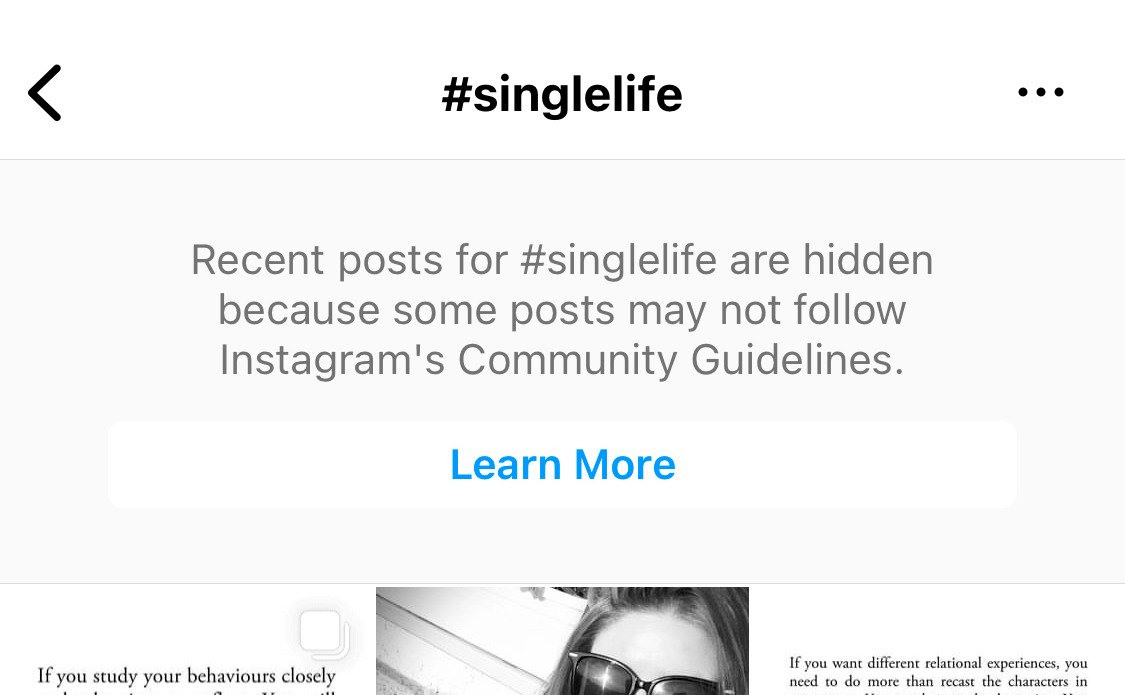 How to remove a shadowban on Instagram
So, apparently, you've been shadowbanned. Now what? How do you fix a shadowban on Instagram?
There are a few things you can do to get back on track with your reach.
Delete the post that got you in trouble in the first place (if you're not sure, take a closer look at your post insights and the contents, including the hashtags.)
Remove banned hashtags from your content – make sure you're not keeping any of them.
You can also delete all hashtags from recent posts, which is definitely the quicker way and will save you some headaches.
Remove any spammy bot apps that keep commenting on people's posts or sending unsolicited messages.
This, by the way, doesn't apply to when you're using legit auto-moderation as part of Instagram management tools for business like NapoleonCat, which is an official Meta partner. So, you can totally use automated responses to your customer questions, comments, and DMs. But be wary of shady third-party apps that let you randomly and repeatedly like and comment on people's content.
Follow Instagram's rules and guidelines. Whether you like it or not, you're on Instagram, and playing by the rules is your best bet.
Take a couple of days off from posting and commenting. Especially if you've been following a lot of people and liking/commenting in bulk. (Plus, you could probably use an Instagram detox from time to time anyway, right? ;))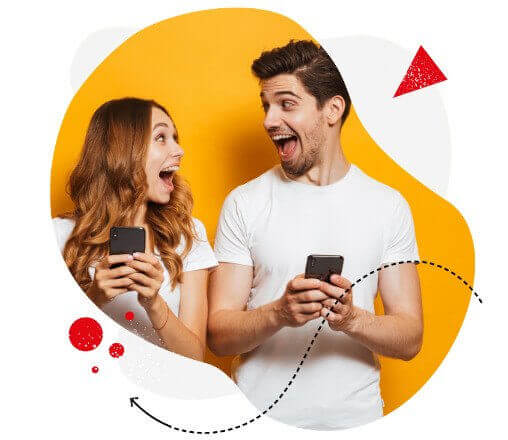 Instagram marketing made easier for teams
Instagram automation, analytics, reporting, scheduling, and more. Try NapoleonCat and save 90% of your time spent on marketing tasks. Try it for free:
Try NapoleonCat free for 14 days. No credit card required.
Instagram shadowban FAQ
How long does Instagram shadowban last?
Typically, your reach and exposure to non-followers might be limited for anything from 14 to 30 days (though, there's no way to tell for sure.)
Are there any specific words that can get you banned on Instagram?
Besides the hashtags we know about, there is no definitive list of banned words to use in your post captions or stories. It's probably smart to avoid words related to some of the subjects listed above to avoid being flagged by the algorithm as potentially harmful content.
How to get rid of a shadowban on Instagram?
When you suspect you've indeed been shadowbanned, identify the problematic content and remove it first, including any hashtags that might have gotten you into trouble.
Also, remove any third-party apps that might be following people or liking their content on your behalf. Use only the kind of apps that are officially approved by Instagram and Meta.
Also, you can take a break from posting, liking, and commenting for a couple of days to appease the algorithm. 😉
And if you're counting on Instagram support to help, hoping to talk to an actual someone about your posts' reach and engagement, you might be in for a disappointment. But you can jump into the Help section in your account setting and use one of the options listed there.
You may also like: