Out of 4.2 billion social media users, around 200 million consider themselves digital content creators. And 59% of those who start their creator journey have not yet monetized. This statistic by linktr.ee indicates two significant issues:
1) There is a pressing need for social media and digital content creators to know how to monetize their work.

2)There still may be a lack of easy-to-follow guidelines on earning money as a digital creator.
In this article, we'll explore a specific niche: Instagram monetization.
You'll find out how to monetize your Instagram account and which methods to use to make the most out of it.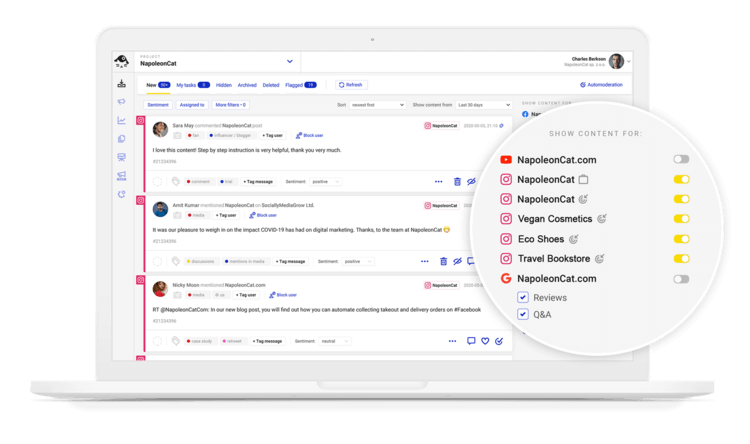 Simplify Instagram Business
Management with One Tool
Manage & reply to comments and DMs in one place.
Monitor ad comments from multiple accounts.
Automate answers to repetitive questions.
Schedule posts to multiple accounts, on desktop.
Analyze performance and monitor hashtags.
Keep track of your competition.
Create or schedule in-depth reports in seconds.
Try 2 weeks for free (no credit card required)
The ins and outs of Instagram
Instagram, as a platform, seems simple enough that anyone can use it. And yes, this is true.
However, the strategic approach to using high-quality content to attract a specific target audience and then earn money from your Instagram page is a whole different discussion.
Many people struggle with finding the right niche. Others will have difficulty finding their perfect audience. The content creation process is another obstacle that blocks beginner creators' potential.
The good news is: that you can learn anything with the proper guidance. And there's no better way to learn this stuff than from people who have already experienced this journey: Instagram content creators.
Take action with Ela
Ela Mazur knows her Instagram stuff. And she teaches courses to other Insta content creators to help and ease their pain when followers are not coming and not engaging with content. Take a look at some common, universal reasons why Instagram creators are not growing on the platform.
Once you see the post, hit the comment section and take comfort in the fact that you are not the only person facing this challenge.
Niche down with Millie
Millie is an independent Instagram influencer coach. She delivers knowledge that can give you a quick start. Why? Her tips are accurate, tested, and actionable. Start with this post first:
After you're done with the exercise she prepared, take a deep dive into her other helpful Instagram posts. If you prefer to learn from videos, hop on Millie's YouTube channel.
Get motivated by other Instagram creators
Instagram is serious about business. As a platform, they thrive (and earn a pretty penny) on the users' creativity and the time we spend within their social media space.
They have gathered Instagram influencers and content creators to share insider knowledge to inspire and guide you to earn money on Instagram. This space is called Instagram Creators. Be sure to poke around the content they share, as it applies not only to Gram's big shots.
People like you, only starting their journey on monetizing Instagram posts or looking for ways to earn money passively, will also find a ton of helpful advice.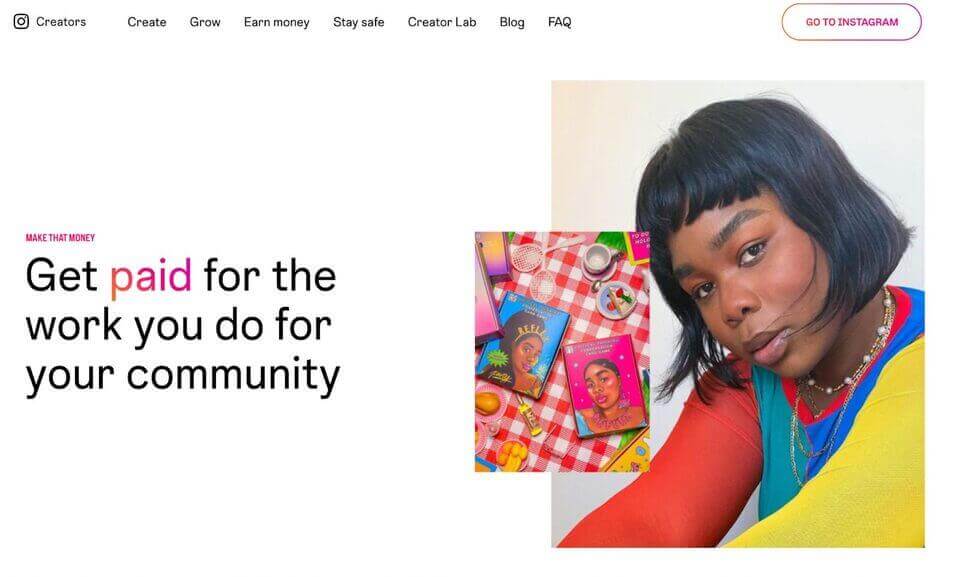 How to earn money on Instagram
After the first part, where we've covered some basics, let's focus on tactics to monetize the Instagram account.
We have two ways to earn money via your Instagram page. They complement each other and can be used simultaneously to make a more significant impact. What are these two ways?
Instagram monetization that focuses attention on the in-app features created to diversify creators' income streams within the platform.
Using an Instagram account to redirect the target audience to other places where creators earn money from digital activities.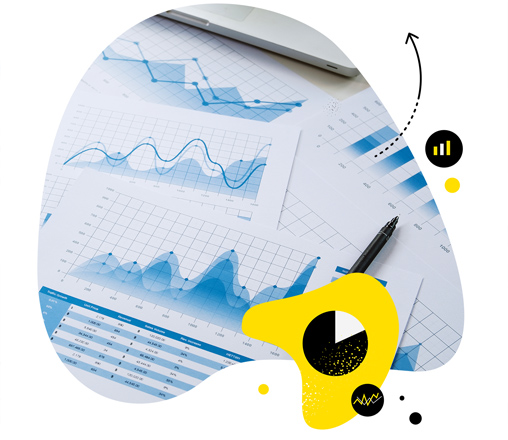 In-depth Instagram Analytics
Get in-depth Instagram analytics for your own accounts and for your competitors, too! Compare accounts side by side, and quickly generate and schedule reports – with an all-in-one social media tool.
What is monetization on Instagram?
As mentioned above, Instagram wants you to spend time within the platform. Its owners decided to develop features to help Instagram creators earn money in-app.
Before we talk about the available monetization options, let's first take a look at the Instagram monetization requirements.
Instagram monetization requirements in 2023
Generally speaking, your content needs to comply with Instagram's Terms and Community Guidelines, and not every piece of content appropriate for Instagram will be eligible for monetization. There are high-level rules against sexual, violent, profane, and hateful content.
To read more about Instagram monetization requirements, visit Instagram Help Centre.
Influencer marketing and paid collaborations
First off, you can team up with brands and do brand partnerships by using your creative content as an influencer. Did you know that 67% of creators say they have never collaborated with any brand on their social media channels? We all know influencers who get paid to do sponsored content, like posts, Reels, or Stories. But the number above gives an essential insight into the influencer market.
How to do it? Instagram developed a feature where you add brands as sponsors of your posts or video content. However, the brands will contact you directly and pay based on invoices issued by your company outside of Instagram.
SIDENOTE!
Make sure to pay attention to international influencer marketing laws and government guidelines. Some countries and markets will require more than just an in-app tag for sponsored content. Additional tagging may be necessary, or an apparent reference to paid partnership/ad stated in the sponsored post text. Not all products can be advertised or promoted this way. Many are strictly prohibited, like medication and dietary supplements, tobacco, or liquor.
Brands will offer you a few options of payment for influencer activities:
money (d'oh!)
free products
sales commission (based on individual code or affiliate link)
a combination of all three above.
SIDENOTE!
Instagram will prioritize any influencer recommendations and redirections that go straight to the brand's in-app Instagram shop instead of the outside online store.

The significance of links shared with Stories is now lower. Even a new user without a community around them can share a direct link on an Instagram Story.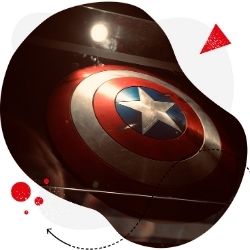 Protect your Instagram from SPAM
Automatically hide or delete comments containing spam under your organic posts and ads – with an all-in-one social media tool.
Paid Instagram subscriptions
This option is exciting while not yet available to everyone.
Crowdfunding. Its popularity and power have become known over the last few years. Creators can free their ideas from the bounds of blue-collar or 9-5 jobs. At the same time, patrons support their favorite creators via platforms such as Patreon.
Instagram has done its homework, and here, galloping on a white horse, we see the paid subscription model entering the platform. It is now rolled out to more and more creators globally.
Anyone can promote their subscription channel by offering Instagram followers-turned patrons exclusive subscriber-only content.
What can you give your new subscribers, aka the most dedicated supporters? More video content, more live transmissions to connect with your target audience personally, and more expert knowledge shared via locked (to others) materials.
For now, the subscriptions are free of charge for the creators. But, once everyone becomes familiar with it, Instagram plans to take the cut of the transaction. Just like any other similar crowdfunding platform would.
When will this happen? In 2023, the earliest, according to Instagram's update shared in January this year.
Affiliate marketing and power of recommendation
In a sense, we all are affiliate marketers. Why?
Whenever a friend asks about new shoes or the best coffee place in town, we give them recommendations. Or, when a fellow Facebook group member wants to know the best ant spray or how to deal with house plants losing leaves, we suggest something that helped in our case. We get paid in thankyous and satisfaction in knowing that our guidance is truly helpful.
And this, essentially, is affiliate marketing. With one notable exception: affiliates earn a commission, aside from getting the same sense of pride in helping others. So, why don't you hop on the wagon and use your social media to amplify helpful tips while earning cash at the same time?
Instagram has an option to join its affiliate program. Whenever you recommend an eligible Insta shop to your target audience, you get paid.
Affiliate marketing is a perfect way to monetize Instagram posts, Stories, and Reels for anyone interested in lifestyle and brands representing fashion, interior design, food, or travel trends. Of course, there are more niches to choose from, but these four are the best when you only start and want to dip your toe in the affiliate market waters.
Of course, Instagram's affiliate marketing platform is not the only one. Take a closer look at the brands you already know and love, which you sincerely recommend already. Perhaps you'll find a space on their website dedicated to brand lovers with a unique, individual affiliate link or code to share with friends and family? You can share affiliate links in your Instagram stories or proactively post them on your blog whenever anyone asks you about it.
Be candid with your Instagram followers that you earn commission from the link. Say that both sides of this equation win, as clients who come from you will get a special bonus or discount for their purchase.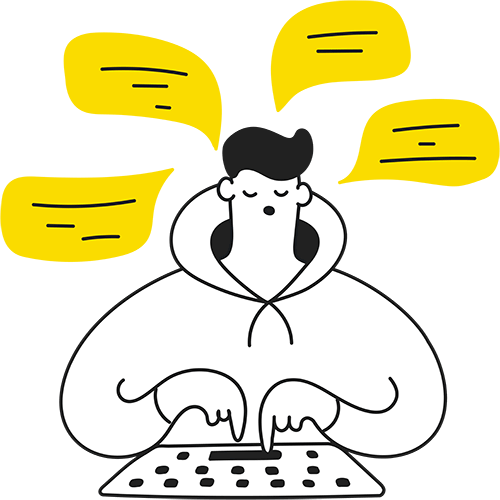 Let's be partners!
Get regular payouts of 20% for every sale within the client's first year. Join our Affiliate Program and earn from wherever you are!
PROS of in-app Instagram monetization:
No need to register on other platforms.
An easy way to manage all activities in one user panel.
Creators can focus on delivering value to their target audience instead of thinking about integrating many platforms and programs.
A variety of options gives users convenient choices that highlight their strengths. Creators get a chance to develop new content ideas for Instagram, focus on Instagram Reels or Instagram Stories, and even start with the in-app affiliate marketing program.
CONS of in-app Instagram monetization:
Many platform updates create glitches and technical issues while new features are introduced.
Access to new features is given gradually, so early adopters are already using the monetization options, whereas other creators' chances are limited.
Centralization of the income stream to Instagram is cause for concern; what if the account is hacked or blocked by the platform?
A global platform outage cuts the earning potential, possibly cutting creators off their income source.
Strict user policies and community guidelines limit any content published on Instagram. Creators and users are not in their own space, just renting space on Instagram.
Paid bonuses and NFTs marketplace, aka what is the future of Instagram monetization?
Instagram is using all its power to lure users into spending time within the app with the promise of delivering entertainment, information, expertise, and knowledge.
Who is supposed to deliver on the promise? Brands and creators, while Instagram gets to facilitate this for earning badges and stars, making sure videos get views by paying for milestones like numbers of Reels views. All of this is soon coming. And for some users, sooner rather than later.
Just take a look at what the owners and management of Instagram have to say about the future of the platform:
By the end of 2022, we plan to invest over $1 billion in programs that give you new ways to earn money for the content you create on Facebook and Instagram.

Source: Meta
Starting this week, creators on Instagram are eligible to earn an extra payout when they meet certain milestones while using badges in Live, such as going Live with another account.

Source: Instagram
We are working on bringing on NFTs to Instagram in the near term.

Source: Mark Zuckerberg on South by Southwest Conference

via Fortune
Instagram monetization – final word
Multiple sources of income are a wise strategy for anyone, not only for digital content creators. Instagram gives its users various options to monetize creative, high-quality content, and we know this best.
Suppose you decide to focus on earning money from your Instagram activity. In that case, it may come a day that you'll need Instagram management tools for business. Take a look at the abundance of options offered by NapoleonCat to manage your social media presence and keep up with always-changing business stats.
Start earning a commission by recommending suitable products. Add affiliate marketing to your paid activities, and join NapoleonCat's affiliate program. Combine the platform's power with your own social media channels to get the best results. We will teach you how to do it.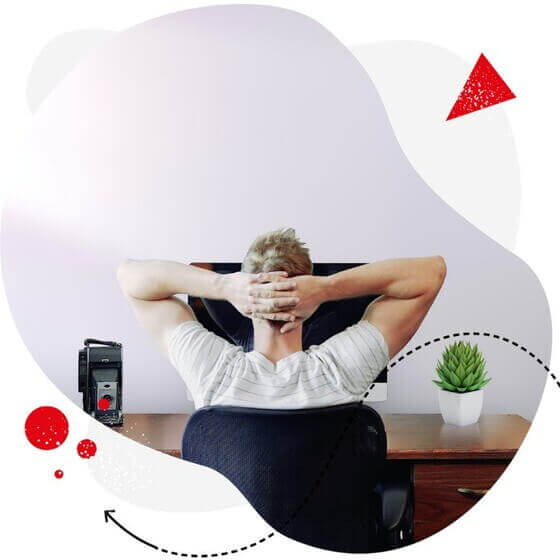 Automate Instagram comments and save time
With NapoleonCat, you can automate replying to Instagram comments based on keywords that you define. Or instantly block hateful and spammy comments (Instagram ads included)
You may also like: