Succeeding without a social media presence is not going to happen; the number of potential customers using social media is overwhelming.
With a billion Instagram users alone, if you ignore the various social media channels, you'll be left miles behind your competitors.
In this article, we'll show you how to make use of social media for your small business if you're a newbie. Quick tips to help you start.
No one is born with a social media black belt, especially social media for small businesses, so we all have to start somewhere.
We've posted some suggestions for newbies because social media marketing is nowadays of critical importance:
1. Start with a strategy.
The days of just throwing things at the wall to see what works are long gone. So, make sure you take the time to structure a well-thought-out strategy. NapoleonCat can help with that; see some of our helpful considerations for creating a social media strategy.
2. Understand your audience.
The demographics and the type of content that will work for them may be your most important considerations. If you're selling jerky to survivalists, you probably aren't targeting boomers. Customer surveys, formal research and available free tools can all help with social media marketing campaigns.

3. Pick the right platforms.
If your target audience includes Gen Z, consider Snapchat, as 69% of US teens use it. Aiming at the over 60s? Facebook is better. Targeting professionals? Consider LinkedIn. For Millennials, it's Instagram. As you can see, various demographics dominate different social media platforms, so choose wisely.
4. Create a content calendar.
Marketers suggest building an overall content calendar to keep track of outgoing posts on your social media platforms. Without it, it can be hard to keep track of what needs to go out and when – in the end; you'll lose track of your strategy.
5. Use high-quality images and video.
This is proven to increase engagement (and it doesn't require that much effort). Competition is fierce; nobody wants to see low-quality content with so much good content out there. Also, try high-quality Instagram Stories. They're short, sweet, and easy to produce.
6. Put the 'social' in social media.
This can be a hot potato for small business owners, but it is crucial. If your customers engage via any social media platform, answer them! Retweets and hashtags will soon become your second nature and help you build brand awareness.
And if you don't have enough time, you can automate answering your customers: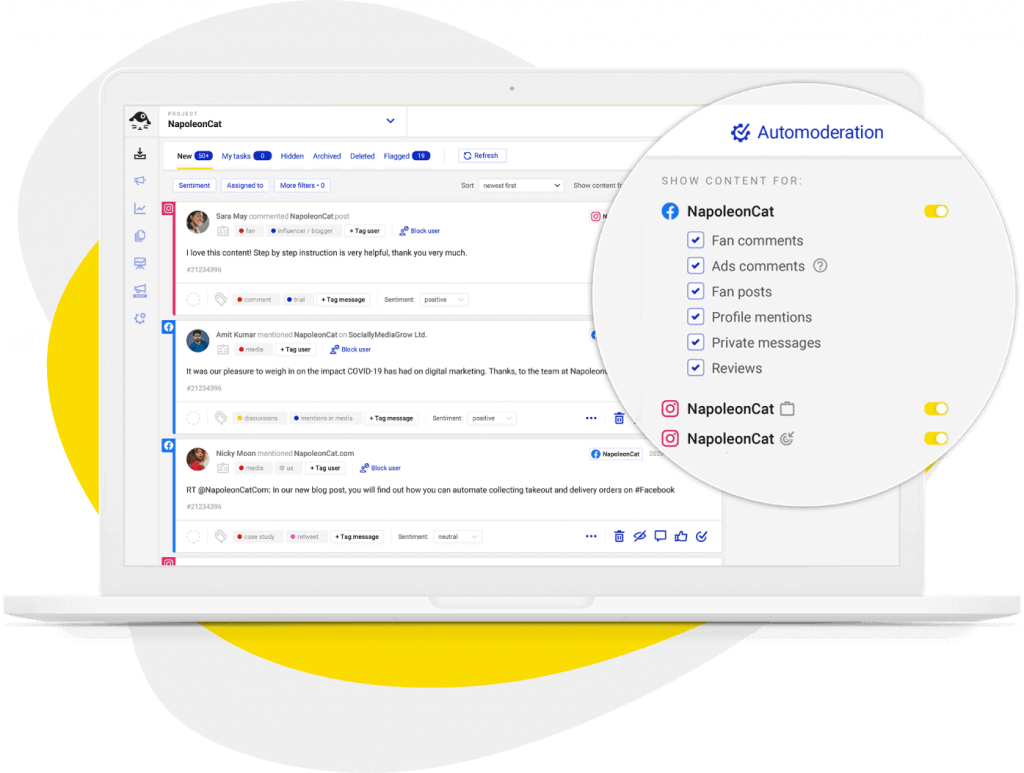 7. Save time with the right tools.
There are many social media management tools for small businesses, including our own, that can make life easier and more straightforward. NapoleonCat lets small businesses automate social media posts, monitor competitors, track benchmarks, and much more.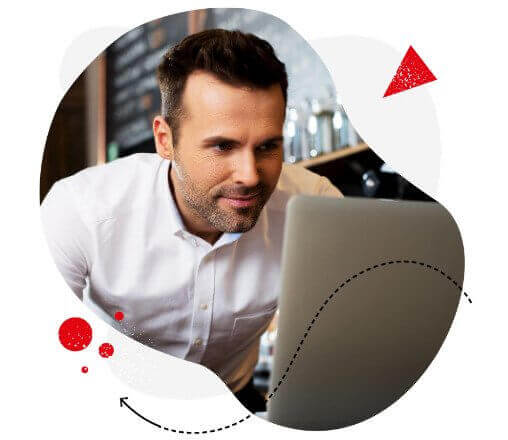 Small businesses automate social media
Small businesses win social media because they automate. You can lower your efforts and costs, too. Waste no time and join successful businesses – with an all-in-one social media tool.
8. Finally, analyze and refine your strategy.
Analytic tools may seem daunting, but they are crucial to be able to keep track of how your campaigns are going – either a roaring success or a damp squib! You can't make things run better unless you know what's not working in the first place.
Social media strategy is much like the old saying: "The best time to plant a tree was years ago; the second-best time is today." So, in other words, don't waste time waiting to set up your social channels. Start with these tips and build your way up.
You may also like: