Feel like doing some reading? If you're looking for books on social media marketing, here's a list of some reads to consider – from social media strategy all the way to practical implementation tips for different platforms.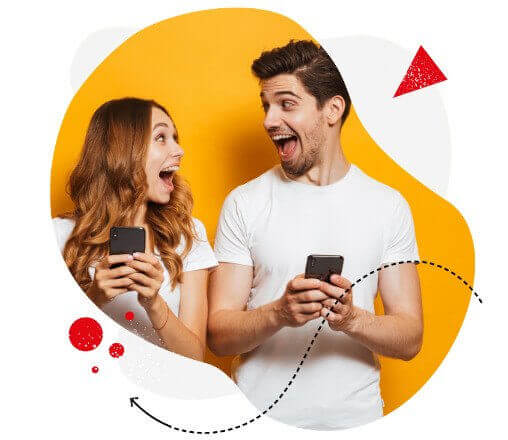 Social media marketing made easier (especially for teams)
Automation, analytics, reporting, scheduling, and more. Try NapoleonCat and save 90% of your time spent on marketing tasks. Try it for free:
Try NapoleonCat free for 14 days. No credit card required.
Wait, wouldn't a book on social media go out of date by the time it was published?
Social media is an ever-changing beast. We all know that. Like, who remembers Snapchat? Even if it pretty much revolutionized how we consume content, with 15-second "snaps" (now Stories or TikToks) that live only for 24 hours. Yeah, it's hard to write books about something that might no longer be up to date when somebody finally reads them.
So, why would you read a book on social media marketing? Well, with platform mechanics changing all the time, the main principles of building brand communities on social media stay pretty much the same.
How do you create content that sticks? How do you draw people to your brand on social media and engage them in your narrative? Or, how do you measure the actual profits your brand gets from being on social media? These things don't change as much. And understanding them is the foundation of a successful social media strategy.
And when we jump straight to execution (like posting and creating TikToks), we might lose sight of what we actually want to achieve for our businesses using social media (which I feel is still so often the case.)
So let's take a look at some of the best social media marketing books to read that will help you get to the bottom of social media engagement, how it works, and how your business can benefit.
Let's start with the basics. And this is precisely the kind of book that takes you a few steps back and lets you look at the bigger picture.
It's not a book strictly about social media marketing. Plus, it's 20 years old – but by no means obsolete. It talks about the economic and behavioral changes in society that heavily influence today's digital marketing (and other parts of our lives). Really valuable if you want to understand how online marketing and social media work beyond the technicalities.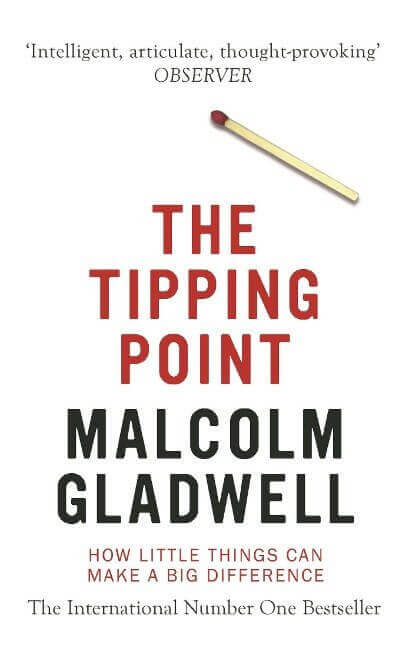 When to read it:
When you want to get a broader context of how social media works and understand how ideas form trends that later spread, what drives people – your customers – and how to address it in your marketing.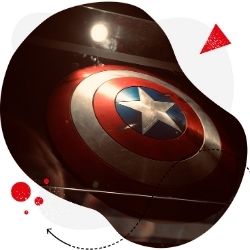 Protect your social media from offensive comments and SPAM
Automatically hide or delete comments containing spam under your organic posts and ads. Try it for free:
Try NapoleonCat free for 14 days. No credit card required.
Another broader look at building a brand in the age of social media. The book includes both a strategic look at social media and practical advice on navigating it for your brand.
It talks about things like competitive analysis, content marketing, social media tools and algorithms, influencer marketing, all the way to AI and chatbots. Essentially, all the things you need to know to back up your social media strategy.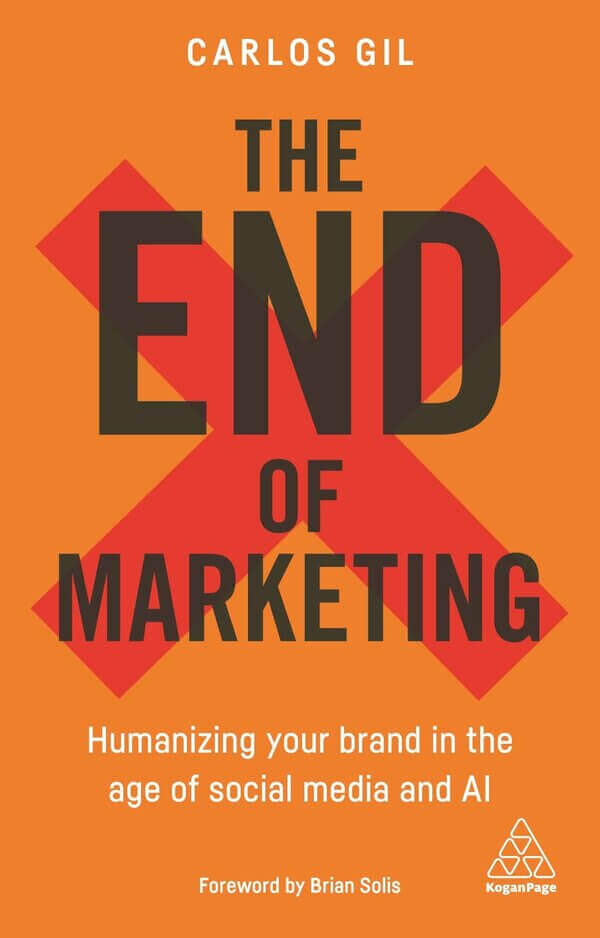 When to read it:
When you're looking for the big picture but also practical, real-life examples and tactics you can use across your own social media profiles.
If you find yourself wondering, "how the heck do I finally go viral?" this book is probably for you. According to research cited by the book's author, word of mouth is the primary factor behind 20 percent to 50 percent of all purchasing decisions.
And the book does a great job explaining how word of mouth spreads and how to catch people's attention with your social media content.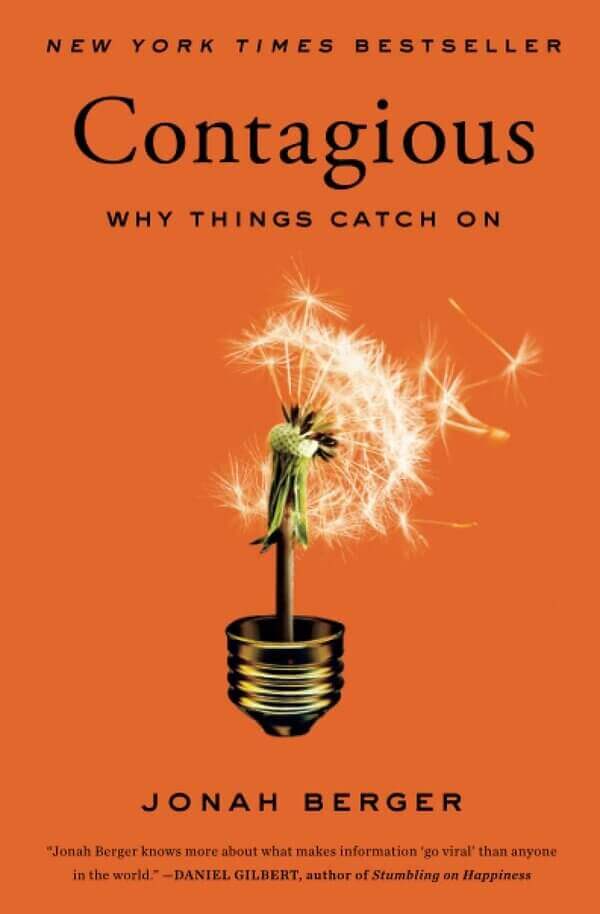 When to read it:
Whenever you ask yourself the question from the previous paragraph. Also, when you want to create content that's more likely to "catch on" as per the book's title, based on some solid foundations instead of just going with your hunch, crossing your fingers, and hoping for the best.
Speaking of creating social media content, I often feel like it's a highly underrated skill these days. I mean, anyone could do it, right? Anyone can, as long as they know how to make it work. And one book that will tell you more about it is this one.
It includes a practical framework you can use to brainstorm and generate content ideas for your brand's social media profiles.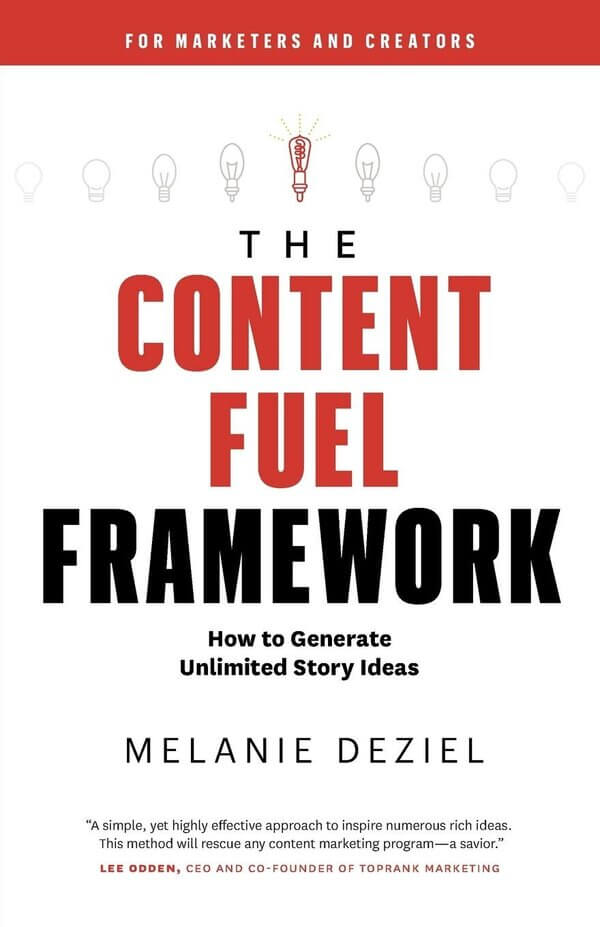 When to read it:
If you find yourself constantly asking "what to post," this book will come in extremely handy with practical tips on social media content creation.
Generating content ideas is one thing. But making that content stand out for people to actually read it is quite another. Especially in times when we're flooded with social media content everywhere, some of us are already blind to most of it (and especially to the bland, unoriginal content that brands seem to carelessly throw around.)
That's why you need a hook – something that grabs people's attention instantly and makes them want to read (or watch) on. This could be, for example, a very accurate description of your audience's burning problems. You'll learn more about creating effective hooks by reading Brendan Kane's book.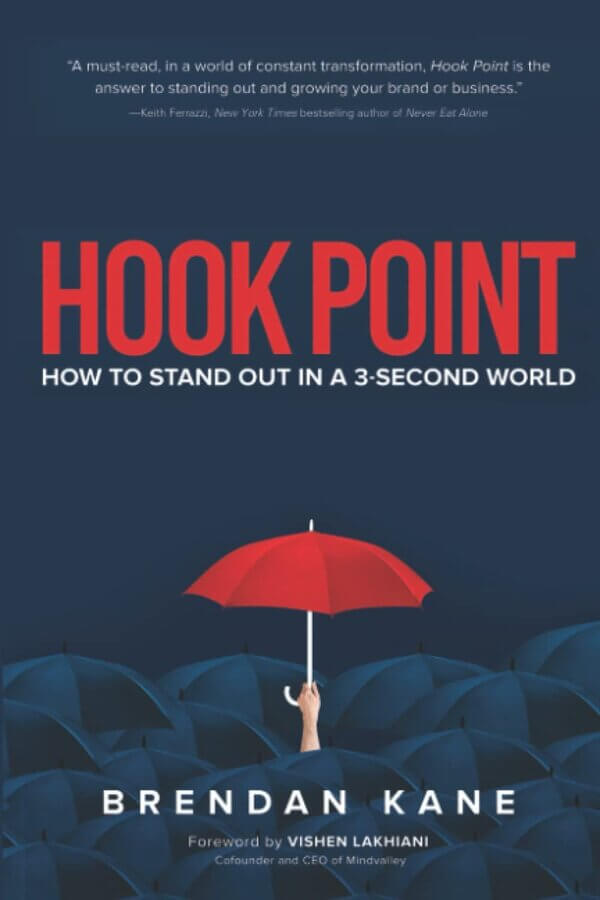 When to read it:
When your social media content (and any marketing content, really) falls flat, gets few views or clicks, and you don't really know why. Also, when you want to brush up on your writing and storytelling skills, and not just for marketing.
Nobody likes marketing that just talks about the brand. People enjoy knowing what's in it for them. And one of the most powerful ways to tell them about your brand in the age of social media is through other people who can influence their buying decisions. And these days, anyone can be an influencer.
This book talks about exactly that – personal influence, how it's different from paid influencer campaigns involving celebrity influencers (or is it?), and what it can do for your brand.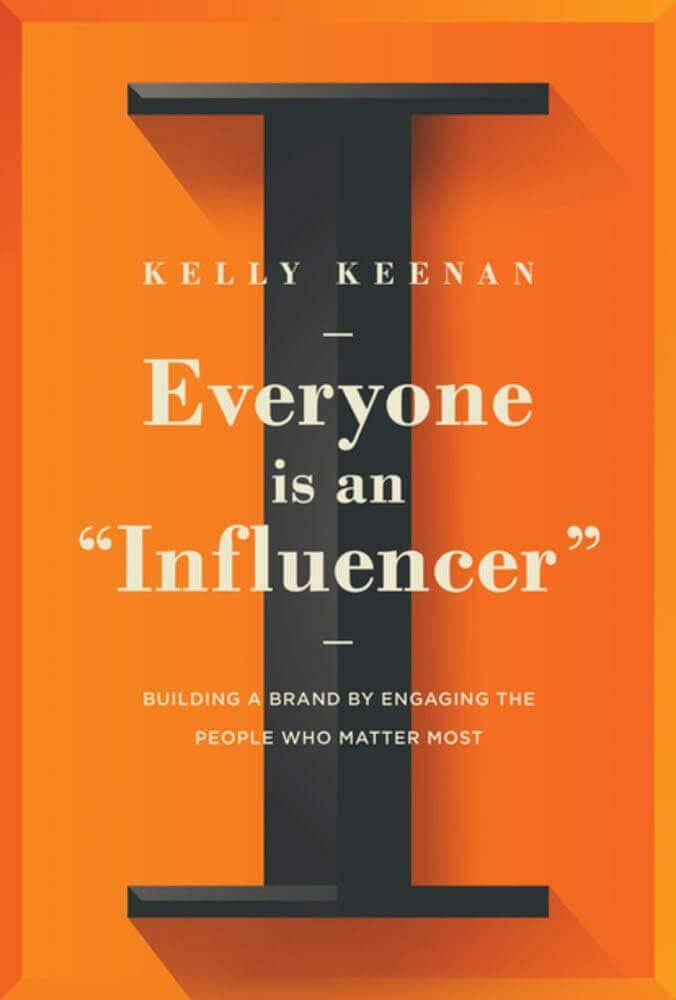 When to read it:
When you're drafting your social media engagement strategy and are looking for ways to make use of your audience's influence to build a successful brand.
Okay, time for something really practical straight from the Entrepreneur's mouth. This book is a goldmine of strategies and tactics across different social media platforms, organic and paid content, B2B, and B2C. It talks about video, chatbots, influencer marketing, content repurposing – truly all areas of social media marketing a business owner, marketing expert, or social media manager should know about.
And because it includes links to online resources, it can stay up to date for longer than a traditional paper book can. Which is why it's definitely a handy resource in a marketer's library.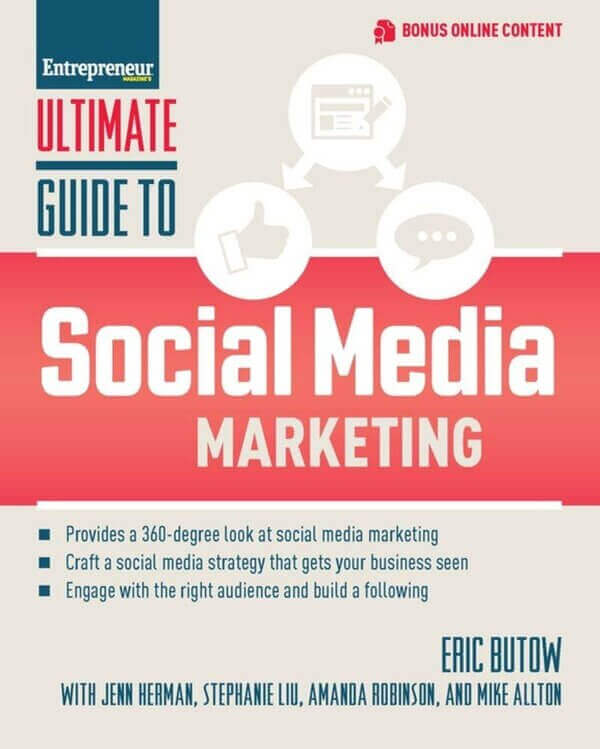 When to read it:
When you're new to social media and also when you want to take a deeper dive into it and get a fuller understanding of how you can use it for your online business.
Has your boss ever told you that "social media doesn't sell"? Or maybe that's what you keep thinking to yourself? Well, I don't want to be nosy, but have you tried measuring the results your company gets from social media and then optimizing your performance?
Yeah, I thought so.
Also, maybe you should read this book. Especially if you want to learn how to align social media with your overall marketing goals, use it to deliver optimized customer support, measure results, and more. In other words, if you want to get the social media bang for your buck.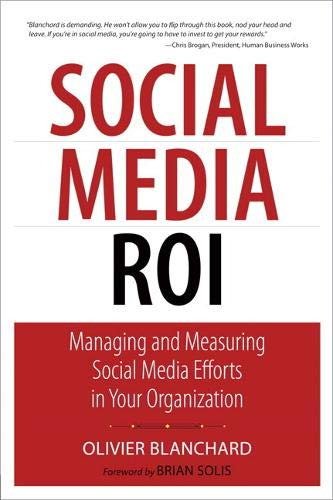 When to read it:
If you want to spend your social media money wisely and actually make it work for your business instead of just leaning on the vanity metrics to please your boss (who won't then treat social media like a serious revenue driver anyway. And I kind of don't blame them.)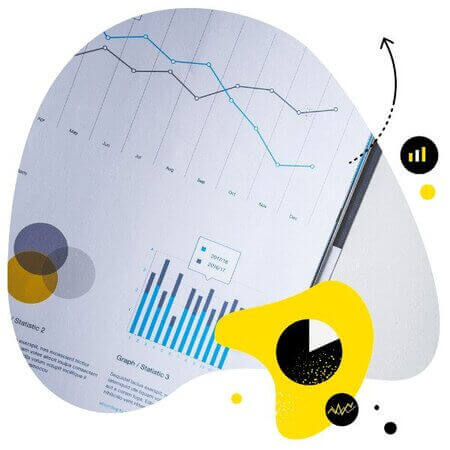 In-depth social media reports & analytics
Create social media reports in seconds to analyze your social media performance. Generate reports for your own profiles and your competitors'. Try it for free:
Try NapoleonCat free for 14 days. No credit card required.
As the very name suggests, this book focuses on the practical side of social media marketing, step by step and platform by platform, including Facebook and Instagram, LinkedIn, YouTube, Twitter, Pinterest, and yes, TikTok (bonus points for the 2022 edition.)
With worksheets and access to free tools, this book is an excellent guide to social media marketing for anyone who feels like they need to organize their knowledge and understanding of social media.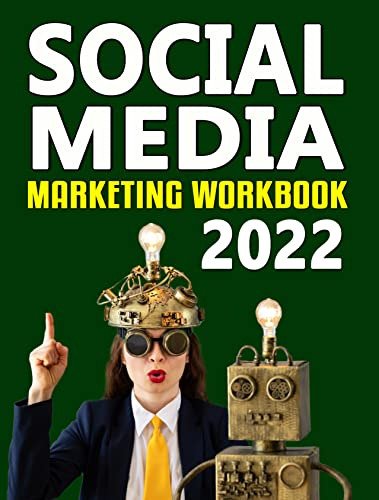 When to read it:
When you're not an expert on social media (yet!) but want to include it in your marketing strategy and go over your options. And also, when you're starting out on your path as a social media marketer and want to know all the (practical) things about it, including content, ads, SEO, video, and more.
Rounding up with another book that focuses on the topic of customer engagement. This book explores the mechanics of creating fandom and using it in the context of marketing a brand and its products. It also includes interviews with startup founders, entrepreneurs, and all kinds of business owners for real-life examples.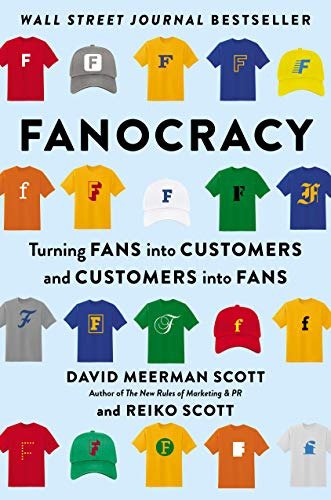 When to read it:
When you need social media marketing inspiration – and the kind that you can actually apply to your business. Especially if you're looking for new ways to turn customers into brand advocates, even if you're in a seemingly unexciting industry (examples included!)
Besides the knowledge, get yourself the right tools
You can read all the best social media marketing books, but it's actually the practice of doing social media every day that will let you verify that knowledge in the context of your business. And what helps apply the theory and verify the results is getting the right social media management tools for your day-to-day.
And one of them is NapoleonCat, with tons of features to help you:
Create and publish/schedule sticky content that's ready to go viral.
Provide better social media customer service by never missing any comment or message from any of your social media profiles.
Analyze your performance and your competitors to come up with new ways to improve your social media ROI.
And automate some of the repetitive tasks, so you have more time for strategy and creativity in the process.
And you can try it for 14 days first and see how that goes.
Happy reading and putting that knowledge into practice!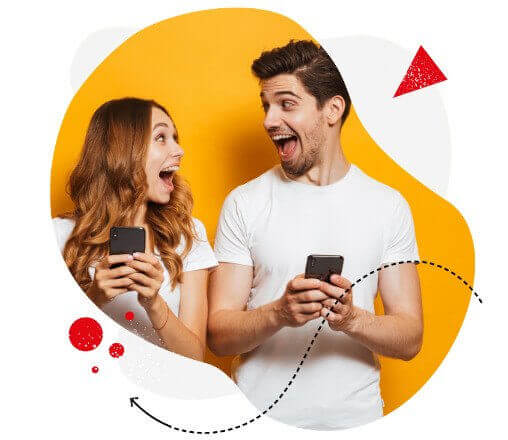 Social media marketing made easier (especially for teams)
Automation, analytics, reporting, scheduling, and more. Try NapoleonCat and save 90% of your time spent on marketing tasks. Try it for free:
Try NapoleonCat free for 14 days. No credit card required.
You may also like: