Influencer marketing has become an effective way to boost a company's sales and brand awareness. An endorsement from the right influencer can connect your brand with hard-to-reach demographics. And building a strong relationship with influencers can determine the success of your digital marketing campaigns.
Tapping into the benefits of working with the best influencers requires some planning. A well-designed and well-negotiated contract is the key to a positive working relationship and a high return on investment (ROI).
Not sure where to start? Here is a step-by-step guide to negotiating with social media influencers and getting the most out of your influencer campaigns.
1. Research the influencer
With the rise of influencer marketing, being influential online has become a career choice, and the best social media influencers know to invest in establishing their services as a professional business. These days, not only celebrity influencers have media kits and rate cards created to help brands evaluate their potential before signing contracts. Many micro-influencers are well prepared to work with businesses too!
An effective media kit will likely define the demographics of the influencer's followers, outline their creative strengths, and specify the type of content they produce for clients. The kit may even contain data on the influencer's historical campaigns.
An influencer's rate card may include different packages showing how they charge for different types of content. When setting out to plan an influencer campaign, carefully review these assets to determine which influencers best fit your brand's needs.
If the influencer lacks a media kit or rate card, talk to their agency or talent manager. To brush up your negotiation skills and make sure you're well equipped to craft favorable contracts with influencers and agencies, consider searching online for a "negotiation class near me."
If the influencer doesn't have a rate card and they're not represented by an agent or manager, you will have to do some research to figure out whether they're a good fit for your campaign. Use social media management or social listening tools that track metrics like:
reach,
mentions,
hashtags,
and engagement rates
… and assess if their accounts' performance is worth their asking price.
2. Determine compensation
The best social media influencers put in lots of time and resources to create quality content. And quality content deserves premium-rate compensation – especially if you consider the huge impact influencer content can have on your social media marketing.
Use the influencer's rate card as a guideline to how much you might have to invest in the campaign. You can bargain based on the volume of content they're expected to deliver or the extent of their long-term engagement. The influencer may also consider lowering prices if your brand is producing the content or willing to cover their content production expenses. For instance, in making a video, your brand can provide a videographer plus equipment and production. If the influencer bears the production costs, however, the price goes up.
Some other factors that may impact pricing include:
The influencer's reach
Their level of expertise on the subject matter your campaign touches on
The type and quality of the content they produce (image, video, podcast, IGTV, etc.)
The number of posts they're expected to deliver
The duration of the partnership
The performance of the influencer's historical campaigns
How your brand message fits with the influencer's niche audience.
3. Sweeten the deal with perks
You can sweeten the deal for influencers by offering extra perks. Typical influencer perks include:
Free merchandise
Travel and accommodation for the duration of brand campaigns
Memberships and subscriptions
VIP access to events
Meals and drinks
Affiliate commissions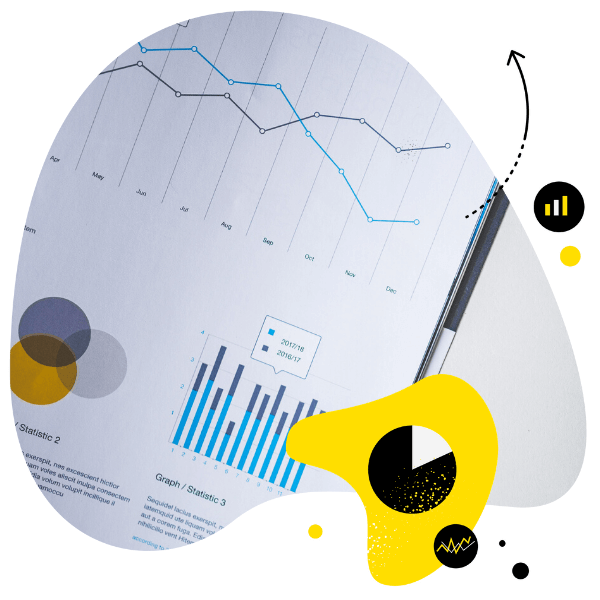 Social media management
Manage unlimited Facebook, Instagram, Twitter, and LinkedIn pages in a single inbox. Track competitors and improve performance using one simple tool. Try it for free:
Try NapoleonCat free for 14 days. No credit card required.
4. Negotiate campaign deliverables
It's important for the influencer you decide to work with to understand the goals of your campaign. With specific goals and KPIs in mind, you should list the deliverables in a briefing document within your campaign proposal. Remember that deliverables and the overall scope of the campaign are negotiable!
Deliverables for influencer marketing campaigns can include:
The use of the brand's key messages
Specific types of content
Keeping timelines and deadlines
The use of discount codes and affiliate links
Including calls to action in the content
Generating mentions and links
For example, deliverables within your proposal may look like this:
Post three Instagram Stories and two Instagram posts over the course of a week. Post Stories at 2 pm and Instagram posts at 4 pm. Each Instagram Story should end with our call to action. Each Instagram post should consist of our hashtag #BrandMessage and mention @BrandName. The campaign will run for two weeks between mm/dd/yy and mm/dd/yy.
5. Negotiate content
Working with the best influencers requires a well-defined social media marketing strategy.
Most social media platforms work with a combination of content types, and it's important to know what works best for each social network. Your choice of a content type may also determine the influencer's fee, so choose wisely.
Here are some popular content types you can include in your influencer campaign.
Sponsored content
The influencer produces your campaign's content and promotes your brand through their social channels. Many social media influencers have a strong presence on more than one platform. This said, brands can request sponsored content across different social channels.
The influencer may mention your brand or product in their content, or you can ask for fully dedicated sponsored posts. If the influencer you're working with also has a blog, consider working it into your campaign as well. Make sure to ask for some statistics before you settle on a fee!
Giveaway campaigns
Your influencer asks the audience to share, like, subscribe, follow, tag a friend, or submit their information (or a combination of these) for a chance to win a prize provided by your brand. Different content types can be used to support a giveaway campaign.
Social media takeovers
In a social media takeover, the influencer usually curates content for the brand's social media accounts for an agreed period. Social media takeovers and collaborations are very popular for promoting events or product launches. These takeovers can often be mutually beneficial.
One example is a takeover of makeup retailer Sephora's Instagram account by beauty educator and influencer Tamanna Roashan. While Sephora's aim was to sell the stock featured by Roashan via custom-made how-to videos, Roashan gained exposure via Sephora for her own business – beauty classes.
Aside from product demos, takeovers often feature:
Q&A sessions
Contests
Sharing selfies
Sharing videos
Sharing other content that encourages engagement
Brand ambassador
If you find an influencer who really works for your brand and genuinely enjoys your products or services, consider making them your brand ambassador. Think of this type of collaboration as an ongoing, extended campaign in which the influencer becomes 'the face' of your brand by participating in your digital and traditional marketing activations.
6. Establish your KPIs and the metrics you will measure
With clear campaign goals, negotiate with your influencer on what metrics to measure. Agree on the key performance indicators for your campaign and set goals for each type of metric. Essential influencer marketing metrics include:
Campaign reach – set expectations on how many people you want to view your content
Engagement rate – measure the ratio of engagements (likes, comments, reactions) to the campaign's reach; set goals based on historical campaign performance and industry benchmarks
Referral traffic – measure the number of visitors directed to your landing page
Follower count – agree on how many followers you want to gain through the influencer campaign
Hashtag performance – decide what hashtags to use and how you will measure engagement.
7. Discuss exclusivity
When an influencer you work with also promotes your competitors' products, there's a risk that your campaign's effects will be compromised. The message may seem confusing (the influencer's following might not be able to tell the difference between yours and your competition's products), and the whole campaign could become ineffective.
Exclusivity is a delicate balancing act. The influencer will likely want the flexibility to explore other opportunities. Some talent managers will advise influencers to decline proposals that contain very tight exclusivity clauses to prevent being limited in scope of work. So, think carefully about the kind of exclusivity you request.
Here are the different types of exclusivity you should consider when negotiating the details of your influencer campaign contract.
Platforms
Your brand's target audience may prefer Instagram over other social platforms. If this is the case, request exclusivity on Instagram specifically. That way the influencer is still free to collaborate with other brands on different platforms.
Duration
You may work with an influencer for a few weeks yet extend the exclusivity period to a couple of months to make sure your campaign has time to sink in with the audience and that your message doesn't get diluted by other sponsored content.
Right of first refusal
If another form of collaboration pops up, you may request the influencer to approach you first. If your brand passes up the offer, only then can the influencer approach competitors with a campaign proposal.
Third-party
You may prohibit the influencer from working with third parties in specific industries who are not direct competitors. For instance, a skincare brand that doesn't test on animals likely wouldn't want to work with an influencer who promotes coats made out of animal fur.
Territory
You may need exclusivity for products or services offered only within a particular region. For instance, an influencer marketing a New York hotel may be contractually obligated to not promote any other hospitality establishment in New York. However, the same influencer can be free to promote hotels anywhere else in the world.
Warranties and indemnities
You can request that the influencer provide a promise that they are not violating any existing exclusivity agreements with previous clients. Negotiate for compensation (indemnity) in case you need to pull down your campaign due to exclusivity violations.
8. Incorporate FTC guidelines
The US Federal Trade Commission has strict rules and regulations about influencers and how they can work with businesses. The FTC guidelines require that influencers disclose their commercial arrangements with brands. The rules are in place to promote transparency. Ensure your influencers include full disclosures in their content in accordance with FTC guidelines.
9. Outline a non-disclosure agreement
Remember to include non-disclosure clauses in every influencer marketing agreement. Keep in mind that influencers must disclose to their followers when a brand is paying for content. Non-disclosure, in this case, would only apply to details such as the amount paid or the brand's trade secrets such as recipes.
For example, you don't want your best-paid influencer to reveal what they earn working with you. Your other current and future influencers may demand equal or higher pay, even if they don't generate the same ROI.
10. Define an exit strategy
Your influencer campaign will one day come to an end. When negotiating your contract, ensure you have clear and specific ends to the agreement. Include a clause that allows you to cancel the deal. Agree on the handling of any potential conflicts.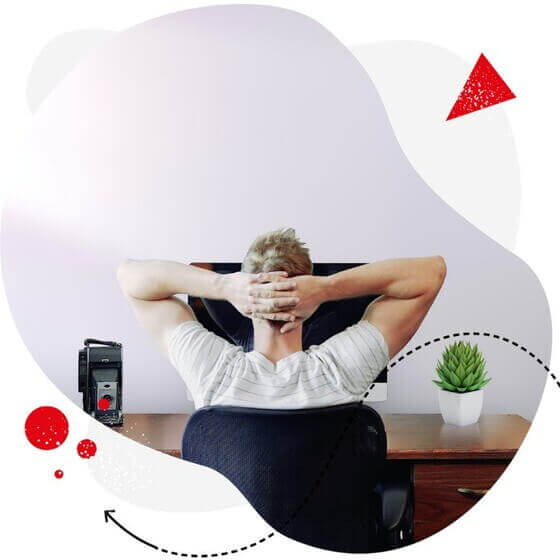 Automate and save time
Schedule posts across multiple social platforms. Generate automatic reports within seconds. Track your competitors on social media. Try it for free:
Try NapoleonCat free for 14 days. No credit card required.
Final words
When negotiating with social media influencers, remember your campaign is a collaboration. You want to begin the relationship on a positive note. Allow the influencer's creativity to shine through. Start with specific campaign goals and clearly defined metrics to measure performance. Include clauses to protect your business interests. Avoid clauses likely to harm the influencer's current and future aspirations. If possible, negotiate contract details with professional agents.
And that's that! You're now ready to start working with top-class influencers and achieve your social media goals with their help. Good luck!