If you want to grow your business or brand presence, you should not only listen to your customers but also let them know that you're always listening. Use smart, non-generic automation that addresses their questions with specific replies. But are such solutions even available?
Before we elaborate on automation for Facebook, let us first explain what social customer service is, and why it's so important for businesses nowadays.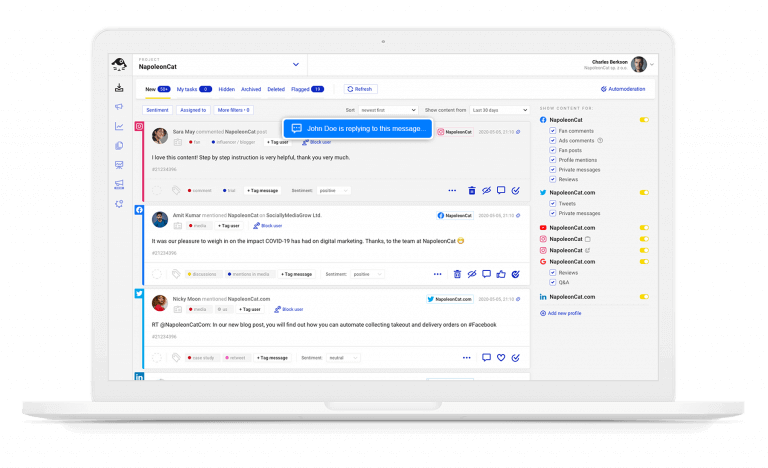 Auto-replies for Facebook comments & messages
Set up smart auto-replies that address relevant issues. Automatically hide or delete hate and spam. Try NapoleonCat for free:
Try NapoleonCat free for 14 days. No credit card required.
What is social media customer service?
Social media customer service (or social media customer care) refers to offering customer support through social media channels, like Facebook or Instagram.
According to research published by Website Builder1, 90% of social media users have used social media as a way to communicate with a brand or business and 63% of customers expect companies to offer them support via social media channels.
Gone are the days where brands are just talking to customers through one-way channels. Social media has made it possible for businesses to listen to their customers and reply to their comments and messages in real time.
Don't let that scare you! Instead, use it to create competitive advantage. In this article, we'll show you how to properly set up smart automated comments and messages on Facebook with NapoleonCat.
Why is social media customer service so important?
Why is this important? Because if your customers don't get the support they expect, they are likely to share that information with the people in their networks.
Even if sometimes these are inaccurate or exaggerated 'rants', they can have a strong impact due to their visibility and virality (how quickly the information can be shared with other users).
If you don't have a working response system in place that deals with them quickly, such instances can put your brand's reputation at risk and can mess with your organic search results.
People simply assume that your social channels are a touchpoint like any other. Only for them, it's often more natural or convenient to contact your business that way.
And hey, would they be wrong to expect the same level of service on Facebook as they would on your website chat?
Automate Facebook comment moderation + Messenger with NapoleonCat
When you think about automated Facebook moderation, you're probably thinking of generic, automated Facebook messages that brands send to users after hours. And, to an extent, you're right.
Like in the case of chatbots on websites, many companies now have automated replies set up on Facebook Messenger, or are using external tools to auto reply to comments on social media.
These are helpful if you're getting a lot of questions (sometimes way outside your work hours) and just need to let someone know that you will deal with their query. But did you know you can make your automatic replies on Facebook more relevant to your customers' questions and actually deal with their issues in real time?
In NapoleonCat, you can set up your Facebook automated comments and messages so that they address specific words or phrases. If you know what customers are likely to ask, you can set up moderation rules to define specific replies. No more generic 'out of office' messages!
You can redirect your customers to a relevant article on your website or simply provide them with more adequate information that will meet their needs in real time.
---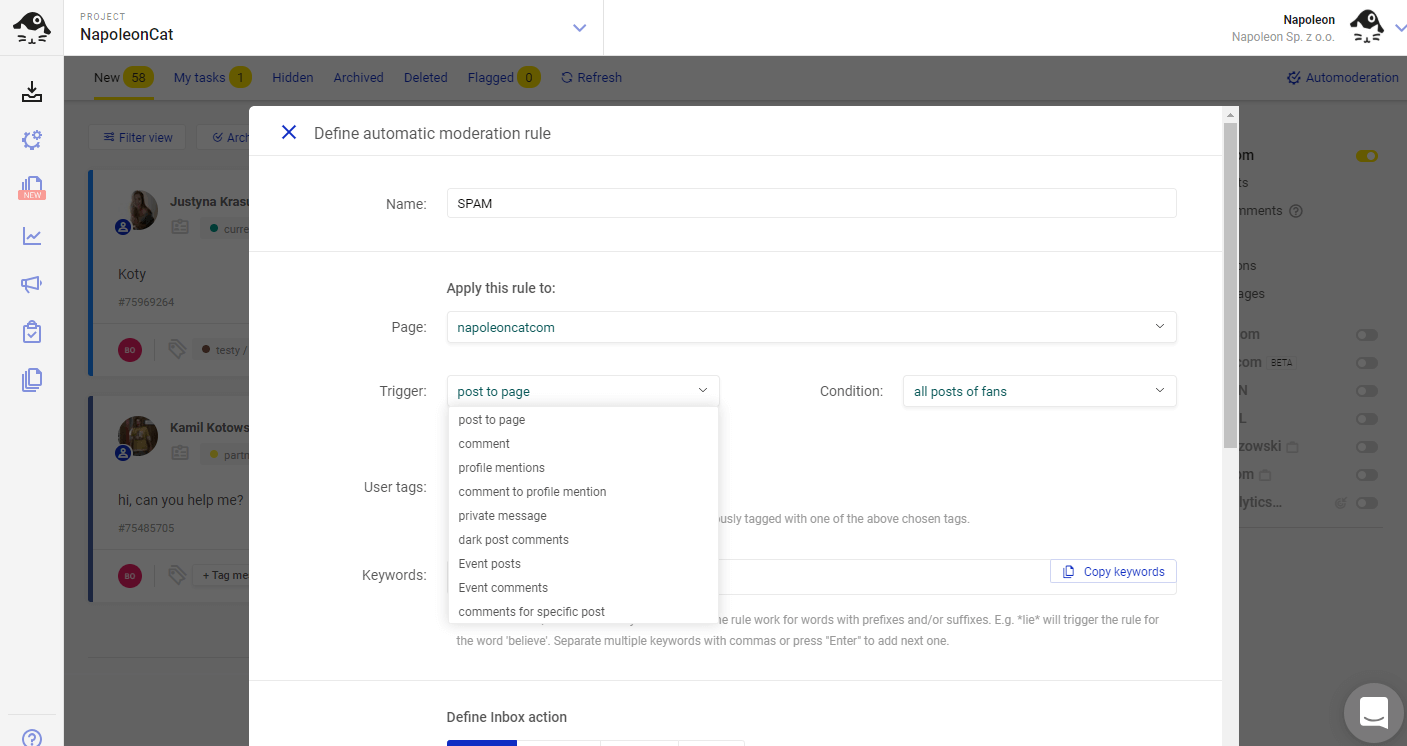 ---
You can also automate your customer service processes by setting up automatic email notifications to the people who should help you deal with that specific customer query.
Say you are getting a question from a journalist or blogger. With NapoleonCat, you can redirect that question by automatically sending it to the PR team.
---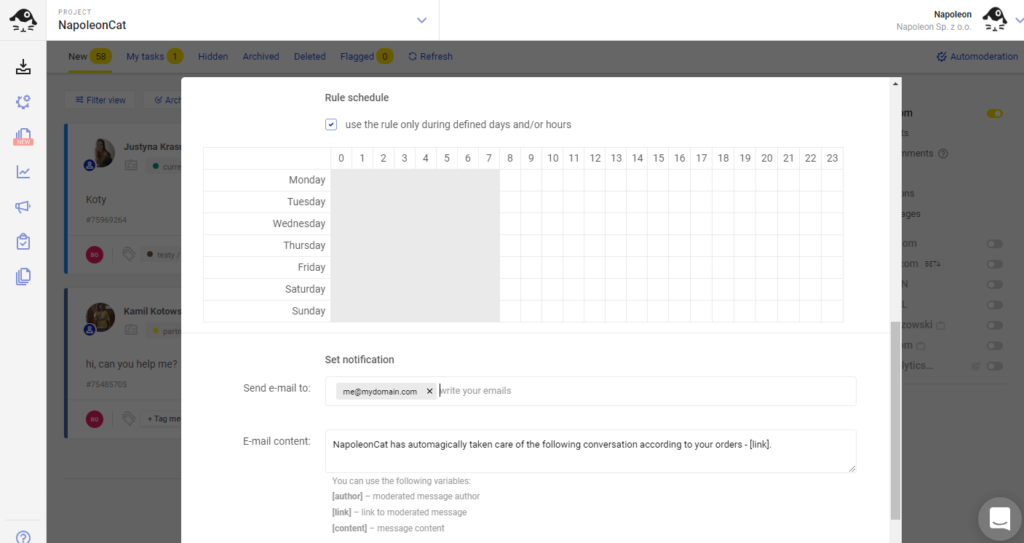 You can click here to check out a video on how our Auto-moderation feature works for Facebook and Messenger.
Why do customers like to complain on social media?
Have you ever been driven mad by listening to waiting music on a brand's customer helpline?
Yes, there are other, more traditional customer service channels. But in recent years over 35% prefer social media as a customer service channel over phone call, chat or email. And, as you may expect, the younger the customers, the more they expect to be serviced via social media platforms.
One obvious reason customers contact a brand's Facebook page is that they need to make a complaint and believe that social is the most efficient way to get your attention. We've all seen this: social media can be and often is an angry customer's last resort.
The study suggests that 47% of consumers aged 18-34 have used social media to complain about a company's customer service. You should make sure to handle such queries immediately by setting up stellar Auto-moderation rules and notifying your customer support team before things get ugly.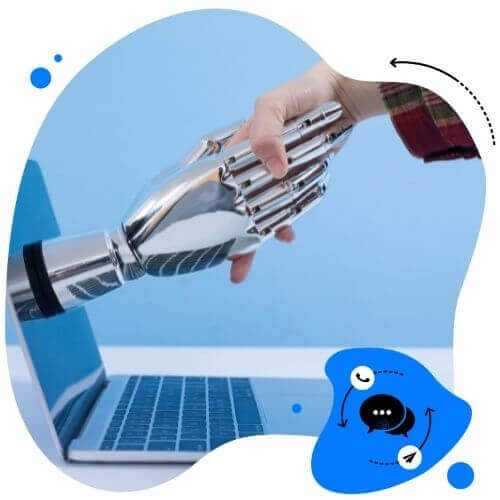 Automate Facebook Comments and Messages
Use smart auto-replies to manage your Facebook Page in real time. Our customers reduce their response time by 66%. Try it for free:
Try NapoleonCat free for 14 days. No credit card required.
Social media is part of the sales funnel
---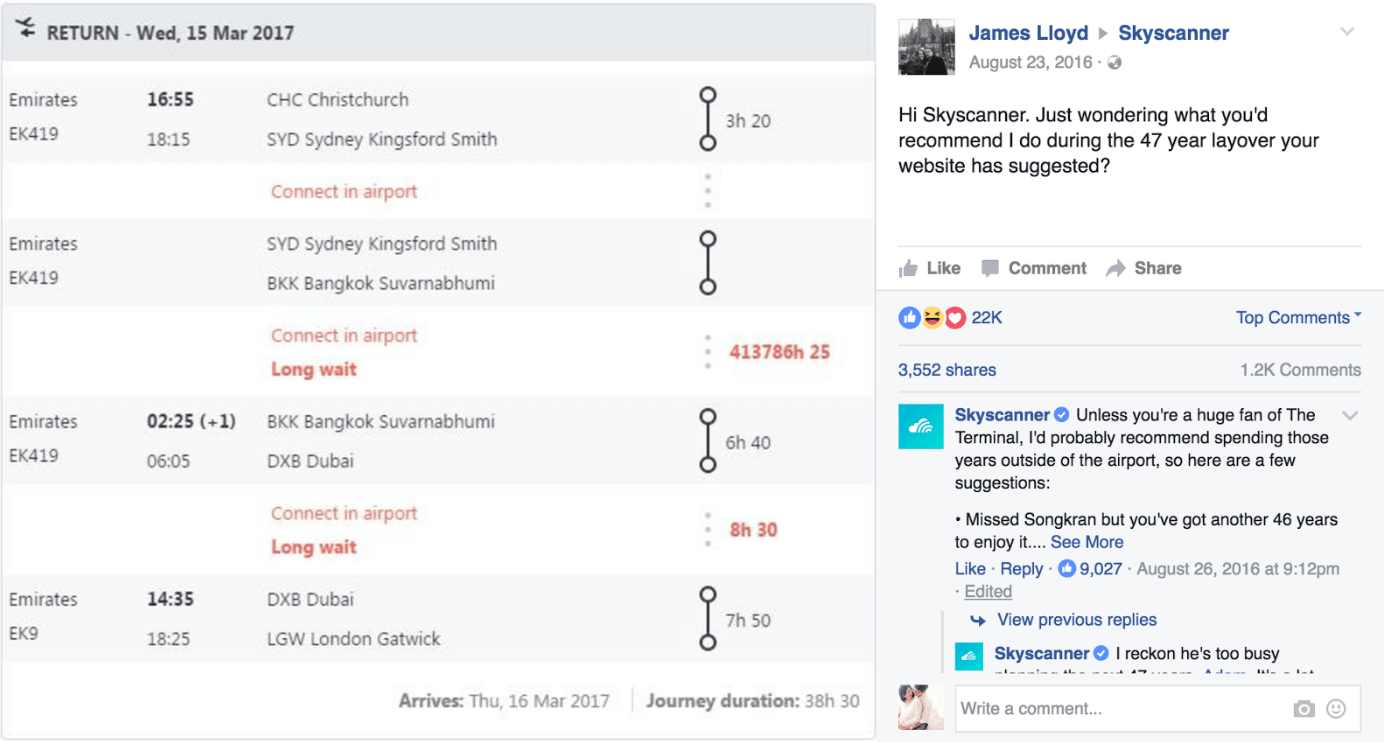 If you're selling online you're probably already aware of how important it is to incorporate your social media channels into your eCommerce.
Depending on the type of product or service you provide, your customers may be more or less inclined to go to social for their pre-purchase queries.
As the study suggests, 31% are likely to use social media to ask questions before making a purchase.
This is especially important if you're running an ad campaign on Facebook to drive sales. Your message is spreading fast and wide and the people you're targeting as potential customers will ask questions in comments under your campaign posts.
If you can answer them quickly you are not only driving more engagement for your campaign and showing that you are helpful and responsive.
You're also providing information that will be helpful for those reading the comment thread, therefore creating a live FAQ for your campaign.
But how to make sure you answer all these pre-purchase questions before your potential customers go shopping somewhere else?

Firstly, make sure you are monitoring the discussions that may appear under your sponsored ('dark') posts. In NapoleonCat, you can see and moderate your ads' comments together with all the other posts, which means that you have control over the 'dark' posts that aren't always visible to community managers (say, if the Facebook ad campaign is run by another party).


Secondly, you can use automated moderation for your typical customer FAQs and provide real-time responses. Simply predict the words and phrases used in expected pre-purchase questions and address them to reduce your customers' decision time.
Of course, automated moderation doesn't mean you can just switch off your community management.
You can't predict everything so make sure you keep moderating your sponsored posts and reply to any comments that need your response or reaction.
And if you'd like to learn more about social media automation solutions for eCommerce, read this article.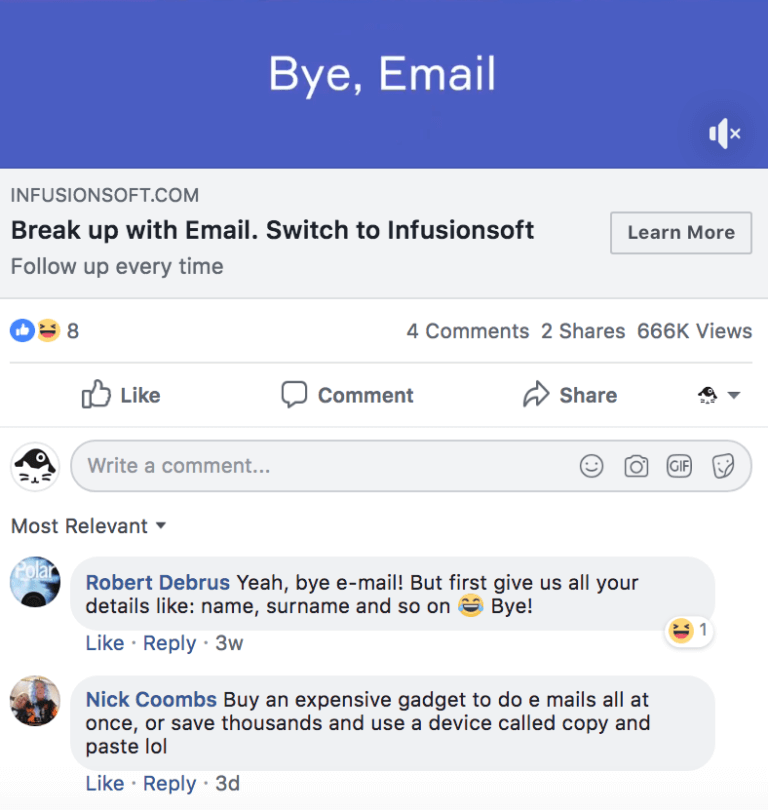 It's good to avoid paying for your target audience seeing other people's opinions instead of facts!

Social media is a great source of customer feedback
Hopefully, most customers are happy with your product or service, hence they are taking the time to talk to you and give you some kind of feedback.
However, in many cases, they may like one thing but be really frustrated with another. Social media are a great (and free) listening tool that – if used properly – will provide you with masses of valuable customer feedback.
How to make sure they will keep giving you that feedback? By replying promptly and thanking them for taking the time to talk to you.
Because you know what happens when they don't get any reaction or if the reaction comes with a significant delay? That's right. They'll stop talking to you. Or worse, they'll start talking to your competitors instead.
And last but definitely not least: think of your brand's devoted fans. They are very likely to be your followers and will often want to find out where or how they can access your product or service.
Talk to them whenever you can, but if you can't always be there in time, set you specific automated moderation rules to let them know that you're listening.

Average response time on Facebook matters
What does it say about your brand or business if you have a bad response rate on Facebook? It sends your customers the wrong kind of message. You really want to let them know they are important to you and that they can expect good customer service on your page.
The Website Builder survey suggests that over 40% of customers who reach out to brands via social media expect a response within an hour of their post or message, while 32% expect a response within 30 minutes, and 11% expect a response immediately.
You may have a brand presence on various social media channels depending on the industry, type of business or marketing objective. And that's great, you should be where your target groups are.
But whether you like it or not, Facebook is the most popular social network in the world, so your customers are very likely to go to your Facebook page and ask a question in a comment on your page or in a direct message.

If a customer isn't your follower on Facebook and comes to your Facebook page specifically to ask a question, guess what happens. They can either become your greatest enemy (if you don't give them the right support) or your biggest, most engaged fan (if you delight them with your social customer care).
So yes, consumers are likely to seek out brands they want to talk to on Facebook, whether they are already your followers or not. As a result, Facebook Messenger is setting the industry standard for average response time.
Unless your customers get a reply to 90% of queries within 15 minutes you will not be given the official fast responder status from Facebook, which can cause you to lose customers to brands that respond more swiftly.
That's a very specific goal to achieve. How can you get there?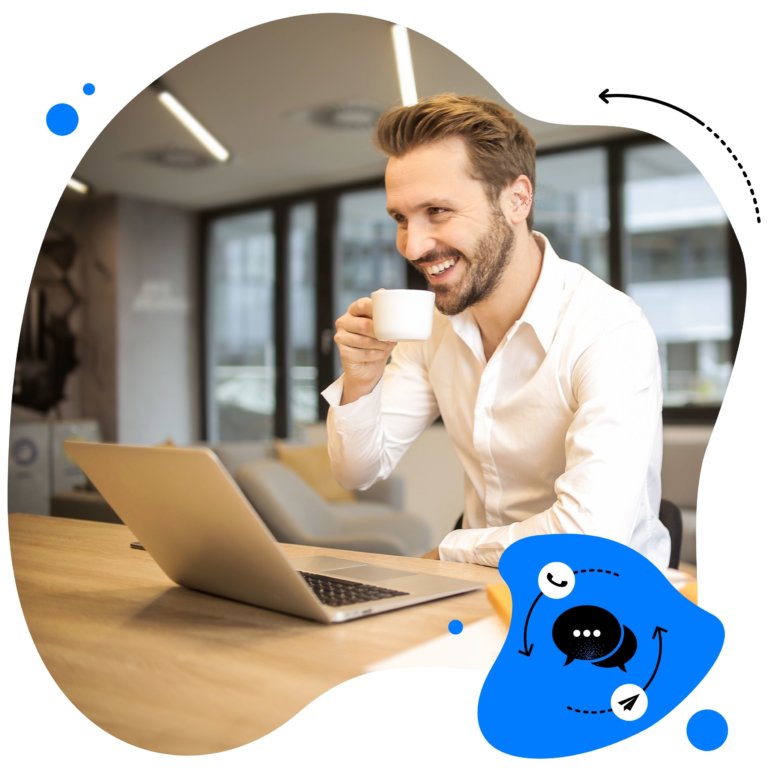 Facebook comments automation & much more
Automate Facebook comments, Messenger replies, shield your content from spam & more. Try it for free:
Try NapoleonCat free for 14 days. No credit card required.
If you'd like to learn more about social media automation, we recommend these articles:
---