Have you ever posted in a comment thread and received an almost instant answer with a link, image, or additional information from the host? The reply was most likely automated. Here's how to use smart Facebook comment automation to your advantage.
Response time has without a doubt become one of the key components of modern-day social customer service. Back in the day people would grab their phones or write emails, these days more and more consumers turn to social media when in need of direct contact with a business.
Many brands are trying to embrace this trend by incorporating chatbots that manage basic queries and frequently asked questions into their strategies.
But chatbots are mostly useful for direct messaging. What about comments?
Say you're managing a large Facebook Page with a very busy posting schedule, and it just so happens that you're launching a campaign for a new product. It's quite obvious there's going to be a massive amount of comments, and chances are that a fair share of them will be quite similar and repetitive, e.g., what's the price?
You shouldn't leave any comments unanswered. So how do you go about this? You might want to tackle each comment individually, typing in a short, polite reply, and basically going through every step of the process manually.
But you really don't have to.
In this article, you'll find out:
When, how, and why you should use auto-comments on Facebook,
How to set up smart auto replies that address relevant issues,
How to automatically hide or delete spammy comments on Facebook.
This is where Facebook auto-comments come in for your convenience. If you set up your automated reply strategy wisely, you'll be able to filter out spam and other not-so-relevant comments on your Facebook posts, freeing up more time to apply a genuine human touch to the questions that really need it.
Seems great, doesn't it? But if you have been in the social media game long enough, you're probably aware that Facebook doesn't exactly love spam – and that's how automatic replies may be interpreted by the platform if they don't provide your followers with tangible value.
That's why it's important to use Facebook automated comments according to best practices. Inherently, they are not the same thing as spam, but they can potentially become very spammy when misapplied.
This is how Facebook's official help center describes spam: Spam involves contacting people with unwanted content or requests. This includes sending bulk messages, excessively posting links or images to people's timelines and sending friend requests to people you don't know personally.
So with that stated, you have to keep in mind that setting up repetitive automated answers to FAQs is not enough in terms of an automation strategy.
Continue reading to find out more about the best practices of Facebook comment management automation and specific, smart uses for auto-commenting.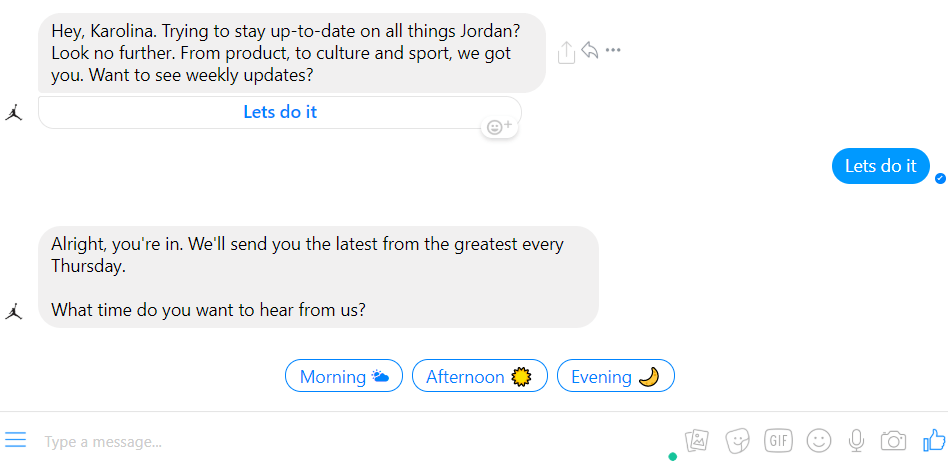 What – and how – should you automate on Facebook?
In the paragraphs above, I've mostly focused on comments on Facebook posts and private messages. However, Facebook automation doesn't end there.
There are more ways to tackle conversations. Aside from replying to comments or private messages, hiding and deleting unwanted remarks are possible uses of Facebook automation.
At this point, you may be wondering how to go about setting up Facebook automation solutions. Several social media marketing tools provide automation tools, including our very own NapoleonCat.
Find one that works best for your business needs and enjoy the convenience of being able to control all of your social media activity from one panel – and set up Facebook automation without a headache!
When should you use Facebook automation?
Let's take a close look into when Facebook automation may become necessary.
And of course, all of the cases below can be handled with NapoleonCat's Auto-moderation.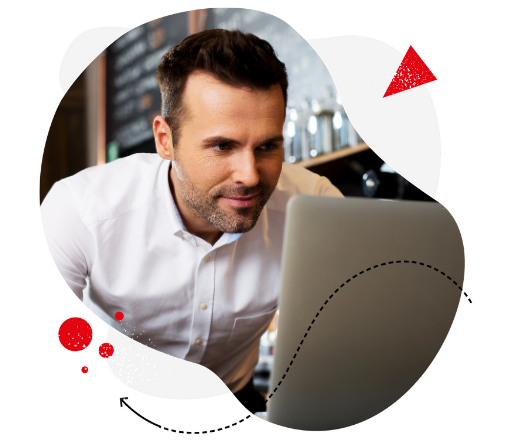 Facebook Auto-Comments
Automatically reply to repetitive questions based on keywords that you define. Instantly hide hateful comments and spam – with an all-in-one social media tool.
1. Dealing with hate and spam
Let's rule out the obvious. Haters, trolls, and spammers are, like it or not, a part of the online community. But that does not necessarily mean you have to deal with each and every one of them individually.
Say you have a social campaign going on. To ensure that no online negativity will influence your strategy, you can employ automation techniques. Once you identify hateful messages (e.g., by filtering out offensive words or phrases), you can address them with a thoughtful reply, hide, or delete them – the approach is up to you.
Let auto-comments deal with the hate and focus on moderating a relevant, spam-free discussion.
2. Managing an e-commerce profile
If you are an online merchant, you probably have a lot of ads, campaigns, and dark posts going on. You showcase your amazing products and services on your Facebook account to build interest and generate revenue – plain and simple.
So you naturally get a lot of questions on basic details – what's the price? Do you ship to country XYZ? Are there different colors/sizes/models available? Or simply OMG I love your products!!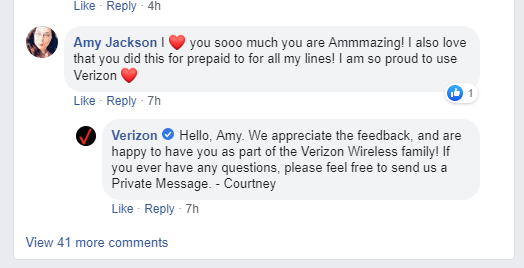 Reacting to them is good practice – moderating discussions with your fan base, in general, is something you most definitely should be doing! Moreover, it doubles the engagement under your posts.
But the manual approach may be time-consuming, and going through repetitive comments may stretch the time of your reaction to questions that really need a non-generic reply. In most cases time is key.
Again, automation allows you to efficiently reply to comments – those basic and frequent comments, giving you and your team more time to focus on the meaningful stuff.
3. Using social media as a small business
This is a similar case to the e-commerce example above. Say you're running a little bistro, maybe you have more than one location. And, although your opening hours can be found online, people will continue to ask: when are you open?
You, of course, want to deal with these comments, because you care about your customers. But you might just miss a time-sensitive question (e.g., regarding a reservation) amidst all the generic inquiries – and perhaps even lose a customer because of it.
Make sure you have the capacity to answer unique questions by using auto-comment solutions to deal with the volume of repetitive requests for basic information.
Then, you'll have more time to deal with sensitive inquiries by yourself.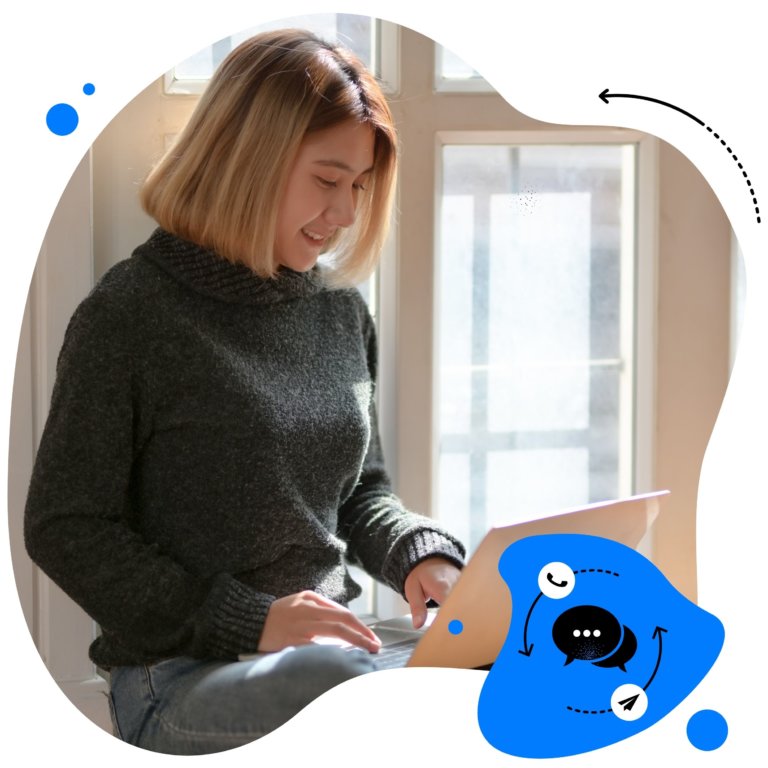 Improve your response rate on Facebook with NapoleonCat
Use our smart auto-replies on Facebook and be always on time. Our customers reduce their response time by 66% – with an all-in-one social media tool.
4. Running Facebook contests
Creating contests on your Facebook Page is a great way to engage your audience. For a simple incentive, you can generate some serious traffic and expand your community. Usually, in social contests, participating users are required to comment with a specific keyword or hashtag.

Instead of manually reviewing every entry, you can set up an auto filter that will react to certain words or phrases and will help you filter out contest-worthy replies. Huge time saver.
5. Moderating paid content on Facebook
Last, but not least – Facebook ads comments. Everything stated above is also true for paid content moderation. Ads come with a tangible investment, and why would you pay for content with negative comments or links to other sites or products?
Automated moderation addresses such risks. If you want to keep the comment section under sponsored posts nice and tidy, you can set up rules that will help you block unwanted messages from sticking to your beautiful ad, compromising the success of your campaign and your ROI.
NapoleonCat's automation tool also allows you to answer questions posed in an ad's comment section via private message.
After all, you wouldn't want your customers to get distracted from your CTA by getting into a long conversation thread.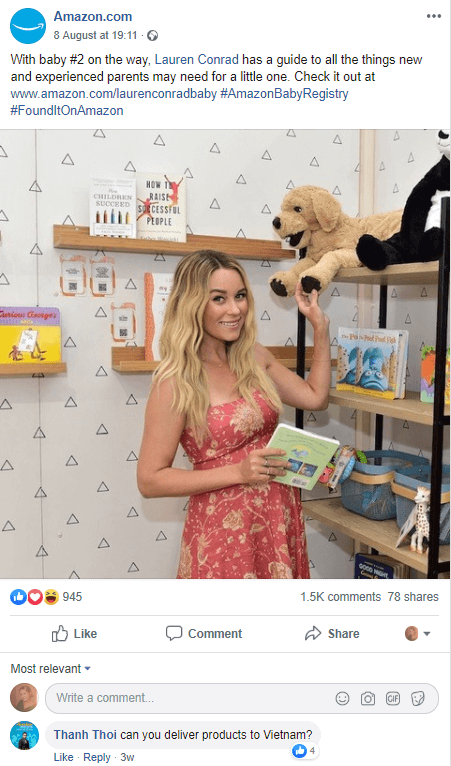 Find your solution
It all does sound pretty good, doesn't it?
Having your own personalized little helper, that will handle all the simple and repetitive issues so that you could focus on comments that truly matter sounds like a game-changer.
At NapoleonCat we're proud of our automation features, which make sorting these things out a breeze.
Auto reply comments on Facebook
NapoleonCat's automated moderation feature lets you set up rules and specify triggers that define when automation is activated.
Keywords and phrases, tagged users, only comments with links or images, and more – you decide what and where will be handled by automated moderation.
If you want to set up multiple automated replies, you are able to include up to 20 different responses that will be served randomly, so the entire experience will have that human-like feel (and your automatic communications won't be considered spammy).
And that's not all – comments can be automatically hidden or deleted based on keywords and phrases that you define.
Our Auto-moderation works like an auto commenter and a protective spam shield, but you can use it for many different purposes.
Here's a quick video showing you how it works, and how to set up Auto-moderation rules to answer repetitive questions on multiple Facebook Pages.
Give NapoleonCat's automation tools a try during a 14-day free trial!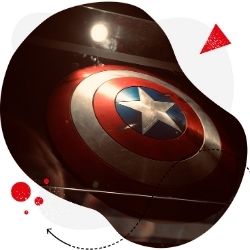 Protect your Facebook Page from hate & spam
Set up Auto-moderation rules and protect your Facebook Pages from hate speech, inappropriate comments, and spam – with an all-in-one social media tool.
If you'd like to learn more about social media automation, we recommend these articles: