One of the best ways to make your business visible on the web is to create a well-optimized Google My Business listing. Managing one location is a piece of cake, but if you own multiple stores or a restaurant chain, keeping track of all the reviews can become tricky – and really time-consuming.

In this article, you'll learn how to manage reviews on multiple Google listings easily and effectively.
Before we start getting into managing multiple locations on Google My Business though, you need to make sure that all of your listings are complete and properly set up.
To do that, follow these instructions and fill in any missing business information such as your address, phone number, etc.
Ready? Let's get to it!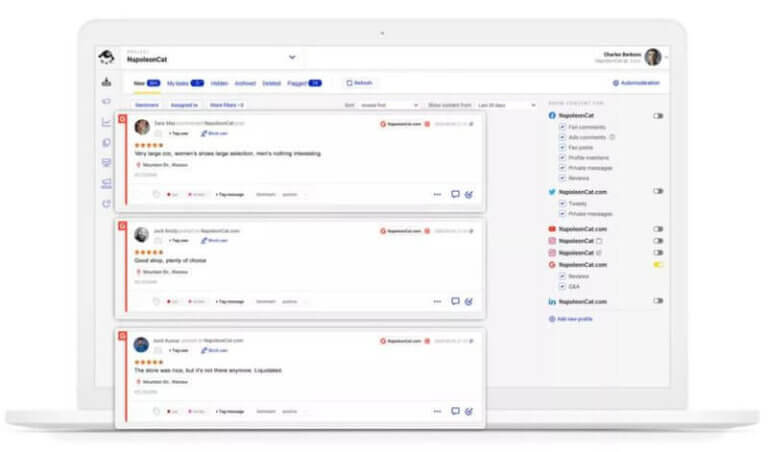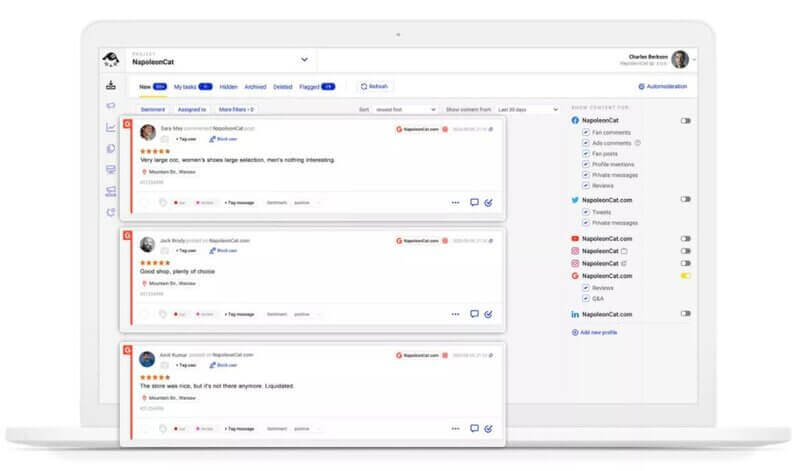 Easily manage Google reviews for multiple locations
Monitor and reply to all your Google reviews from one simple dashboard. Easily manage reviews written in foreign language, work in a team of moderators, and more. Try it for free:
Try NapoleonCat free for 14 days. No credit card required.
Why Google Reviews really matter
Google search is often the first place people go to look for the items and services they need – and GMB listings are likely to be the first tidbit of information they find. This relates especially to businesses that have physical locations. According to Google:
Business owners can, and should, take advantage of this regardless of whether they manage single- or multi-location businesses.
But increasing your business' discoverability in Google search isn't the only benefit that comes with putting some work into Google My Business listings. What matters even more is that you will likely receive customer reviews under your business listings. This is one of the best sources of feedback from your customers that can help you improve your strategy and customer service.
If you carefully read and analyze your Google reviews, you may start to understand your customers' pain-points and needs better. Only then will you be able to come up with insights-driven solutions aimed to improve your services and strategy to better suit the market's demands. This, in turn, will likely not only make your existing clients more loyal but also help draw the attention of many new ones.


Interaction is the key to successful digital marketing
Listening to your customers is important, but probably the most valuable feature of Google Reviews is the opportunity to interact with your customers by responding to their opinions.
Modern consumers like to be heard by the brands that they choose to buy from. Establishing a dialog with them will make them feel important and show that you listen to what they say. And making it clear to customers that you care about their opinions is one of the best ways of building their loyalty towards your brand.
This customer care practice may not always be easy as not all the reviews customers share online are positive. But there's no need to panic if you receive some less-than-perfect reviews – it's just part of business. Negative reviews can actually benefit your online image if you respond to them in an appropriate way. Check out our guide to moderating Google Reviews to see how you can make all reviews work in your favor.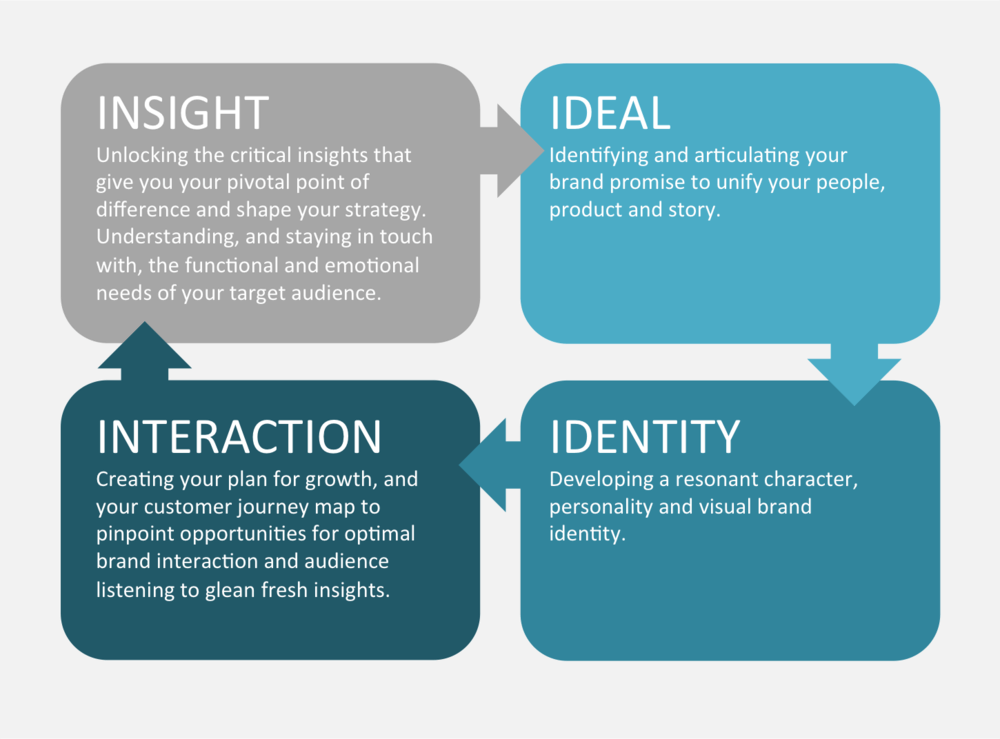 Another great thing about customer reviews is that they are a free source of intelligence about your services. Thanks to them, you might get some great ideas as to how you should be improving your business, without the hassle of thorough market research. Don't underestimate your customers' ideas as, after all, they're the ones who have real experience with what you sell.
Managing multiple locations on Google is time-consuming
Growing a chain business and managing multiple locations often creates the necessity to set up multiple business listings to build visibility on Google Maps and in Google Search. And the simple math is that the more business locations you own, the more reviews and customer inquiries you can expect. At some point, this can become overwhelming.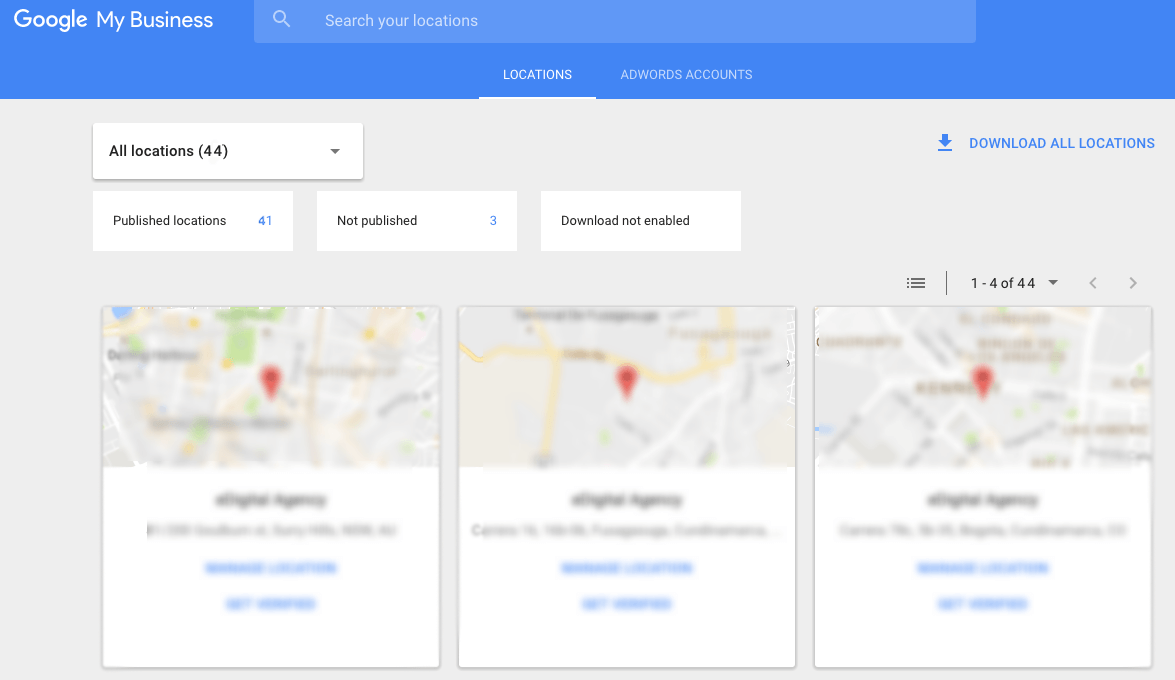 Responding to all the reviews that appear under numerous listings can be inconvenient for a few reasons:
It requires frequently manually checking if any new reviews were added
You would need to constantly switch between different Google My Business accounts
Each reply would have to be typed out manually from the particular account
All these factors could negatively affect the quality of your customer service. If you get many reviews every day under each of your listings, you might start to miss some of them. This might not seem like a big problem at first but can eventually turn into a crisis if things spiral out of your control. After all, no one likes to be ignored, right?
Managing Google Reviews manually is not only time-consuming – in the long run, it can also reduce your customers' overall satisfaction with dealing with your business. Luckily, there are ways to streamline the process and effectively interact with customers' reviews.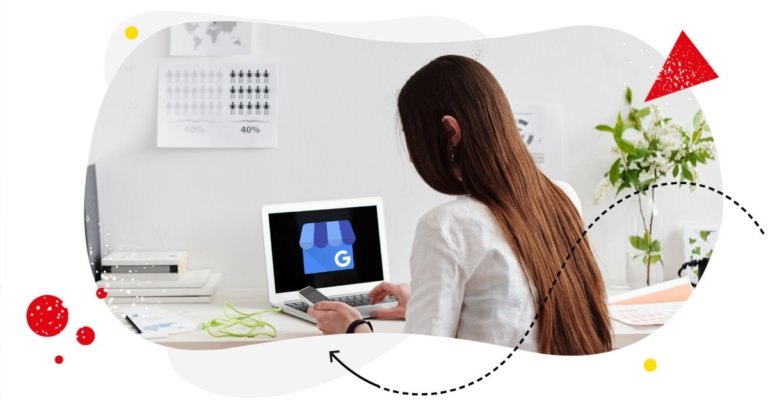 Monitor and reply to Google reviews from one dashboard
Deliver timely responses to Google Reviews and social media conversations. Manage unlimited Google My Business, Facebook, Instagram, Twitter, and LinkedIn pages with one tool. Try it for free:
Try NapoleonCat free for 14 days. No credit card required.
The Social Inbox: one tool to manage multiple Google My Business accounts
Having the ability to view and manage all Google Reviews in one stream, regardless of the locations they were added to, makes the whole process almost effortless. And this is exactly how NapoleonCat's Social Inbox works. The tool allows you to link all of your Google My Business accounts to one easy-to-use control panel and manage all the reviews from one dashboard.
Using the Social Inbox, you can easily respond to any review that shows up under your listings – reviews from all connected accounts will automatically show up in the dashboard. To answer a review, simply choose the 'Reply' option in the lower right corner of each individual ticket.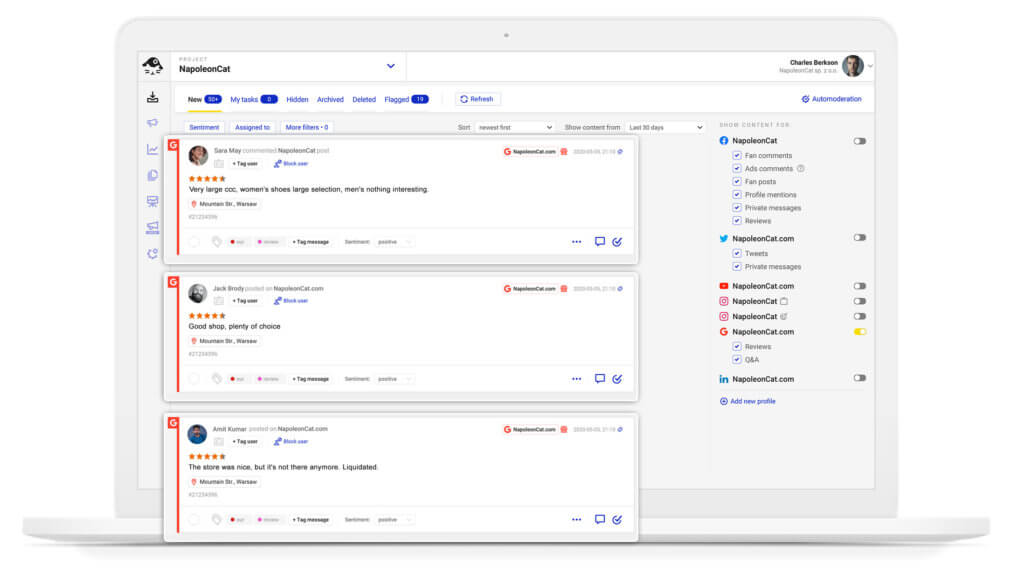 This is also where you can delete a review, but we recommend only using this functionality in extreme cases, e.g., when a review contains offensive language or spam that has nothing to do with your business.
Once you get familiar with replying via Social Inbox, you can also create reply templates – or what we call 'saved replies' – to speed up the process of addressing generic reviews. It is best to create a couple of them for both positive and negative reviews, to be prepared for more scenarios – and to add more character to your replies. Don't get too hasty here though, as sometimes a simple 'Thank you for your review' might not be enough.
If you receive Google reviews in foreign languages, you easily manage those reviews with our built-in Translations feature. You can translate reviews and reply to them in over 100 languages that are supported by Google Translate.
The foreign language included in the review is automatically detected by NapoleonCat, but you can always change it.

Another useful feature of the Social Inbox is the ability to assign sentiment to every review. Every message can be tagged as positive, negative, or neutral. Doing this will make it easier for you to sort reviews based on the attitude towards your company expressed in them. Furthermore, you can also tag messages as:
complaint
irrelevant
spam
praise
These are just some examples of tags. You can set your own tags in Project Settings in NapoleonCat (left-side menu).
Assigning tags and sentiment to reviews is not mandatory, but it will definitely help you to stay updated on how your customers feel about your business. If you decide to make use of this functionality, information about tags and sentiment will be featured in moderation reports for easy analysis. Monitor the situation on a regular basis, and be prepared to react if necessary.

As for teamwork, we should add that the Social Inbox truly caters to social media and customer service teams. Each review is a ticket that can be assigned to a team member or sent to a supervisor or stakeholder with a request for help or consultation. Internal notes can be added to make sure that everyone has all the information they need to handle each and every review with ease.

To check out how it all works in action, you can see our GMB video tutorial.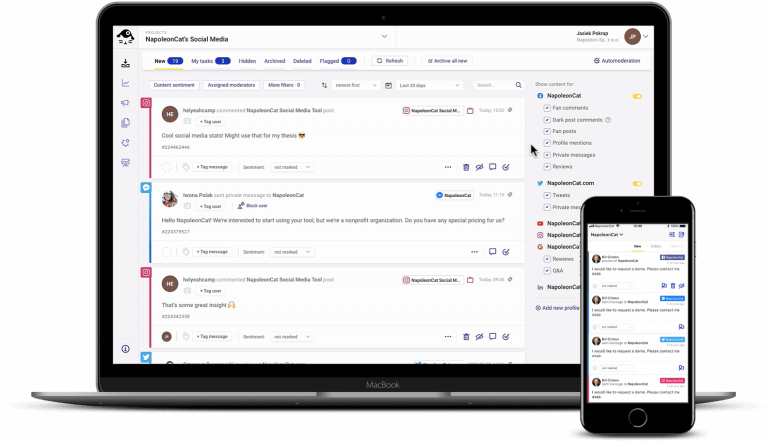 Manage Google Reviews from one view
Easily manage all your Google Reviews from one simple view – even if you have hundreds of locations on Google. Try it for free:
Try NapoleonCat free for 14 days. No credit card required.
Wrap Up
Managing multiple Google business profiles takes a lot of work, and if you own a chain of restaurants, shops, or service points, you definitely know the struggle. Manually managing a high volume of reviews may prove to be impossible if your business grows to a certain size. The best way to make sure that your customer relations remain in good shape regardless of your company's size is to streamline the process and save time using a tried social media management tool.
We wish you only five-star reviews!
If you want to learn more about the role of Google My Business in social customer care, check out these articles: