Facebook is a powerful channel for increasing brand awareness, acquiring leads, and boosting sales. But with 93% of social media marketers using Facebook to promote their business, how do you stand out in a crowded market?
A well-thought-out social media strategy that allows you to consistently publish content that resonates with your target audience helps.
A social media strategy has many moving parts. You need to understand your audience, curate and produce content, create and implement a content schedule, monitor your results, and optimize your strategy. Rinse and repeat.
But doing all of the above is as difficult as it sounds, even more so if you're a small business with limited staff and resources. According to research, 64% of marketers manage their company's social media accounts as one of their numerous responsibilities.
Thankfully, Facebook automation tools exist for this very reason. Here are the 11 best Facebook automation tools to help you boost your productivity and optimize your Facebook marketing strategy.
1. NapoleonCat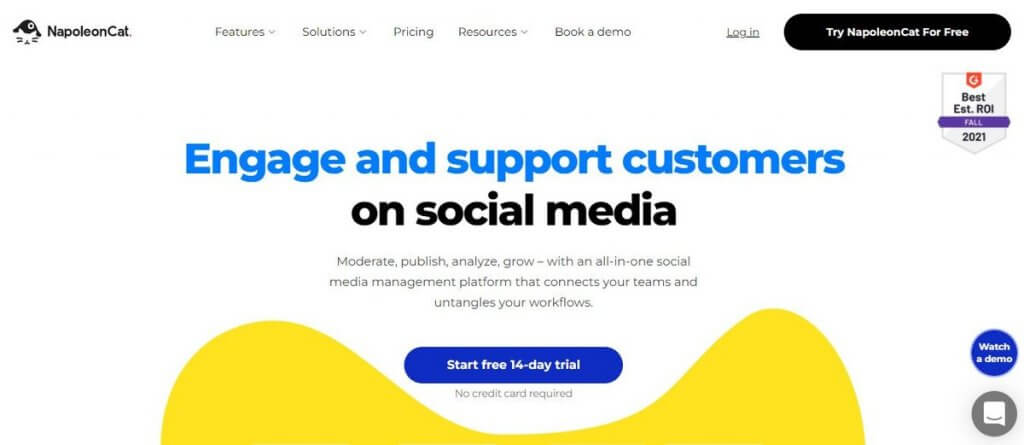 NapoleonCat is an all-in-one social media management automation tool that does most of the grunt work so you can focus on engaging and converting customers. It's your team's complete social media toolkit with a wide range of powerful functionalities, including a robust publishing platform and a Social Inbox solution that lets you manage comments and messages across multiple Facebook accounts.
Key features include:
Social Inbox feature that allows your team to stay on top of all social media accounts (including Facebook, Instagram, Twitter, LinkedIn, YouTube, Messenger, and Google My Business) in one convenient dashboard.
Use the Auto-moderation tool to set up smart auto-replies and cut down the time spent replying to comments and messages by as much as 66%. It also automatically deletes inappropriate comments under Facebook and Instagram ads (as well as organic posts), and much more.
Social media publisher tool comes with a shared calendar to schedule Facebook posts in advance and automate content approval workflows and processes across teams.
NapoleonCat's Analytics tools allow you to track performance across multiple social media profiles, generate/schedule in-depth reports in minutes, track competitors, and ultimately optimize your overall Facebook strategy in the most efficient way.
Pricing:
A free 14-day trial is available with no credit card required during signup. Paid plans start with Standard Plan, priced at $27/month for basic features. The next plan up is the Pro Plan, priced at $63/month for basic features plus automated moderation, customized reports, and more.
The pricing is based on the number of social profiles and users, and you can downgrade or upgrade at any point in time 🙂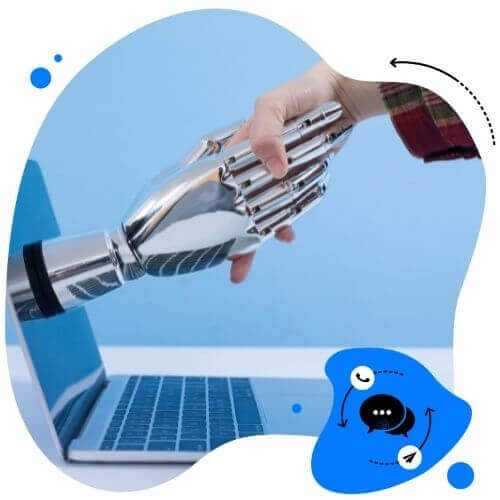 Facebook Comments Auto-Reply
Set up smart auto-replies for your organic posts and ads on Facebook. Automatically hide or delete spam – with an all-in-one social media tool.
2. Buzzsumo

Buzzsumo is a research and analytics tool that helps with content discovery and content idea generation. It helps you track and identify trends in your industry by tracking and measuring billions of articles and social media engagements. If you want to identify which types of content will resonate with your audience much faster, you can't go wrong with Buzzsumo.
Key features include:
A robust discovery tool to help you identify high-performing content so you can keep your audience engaged.
Analyzes billions of data points to help generate actionable insights that can take your social media strategy further.
Identify influencers in your niche and industry and use built-in tools to advance collaboration opportunities.
Helps you keep up with competitors, brand mentions, and industry updates.
Pricing:
Starts at $99/month ($79/month if you pay yearly) for 10 custom feeds and five users. A free 30-day trial is available.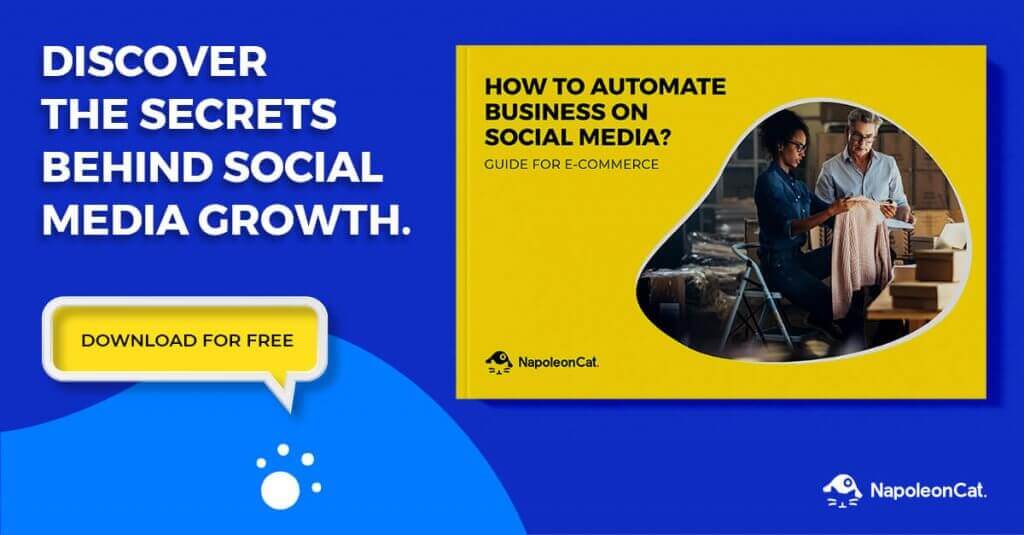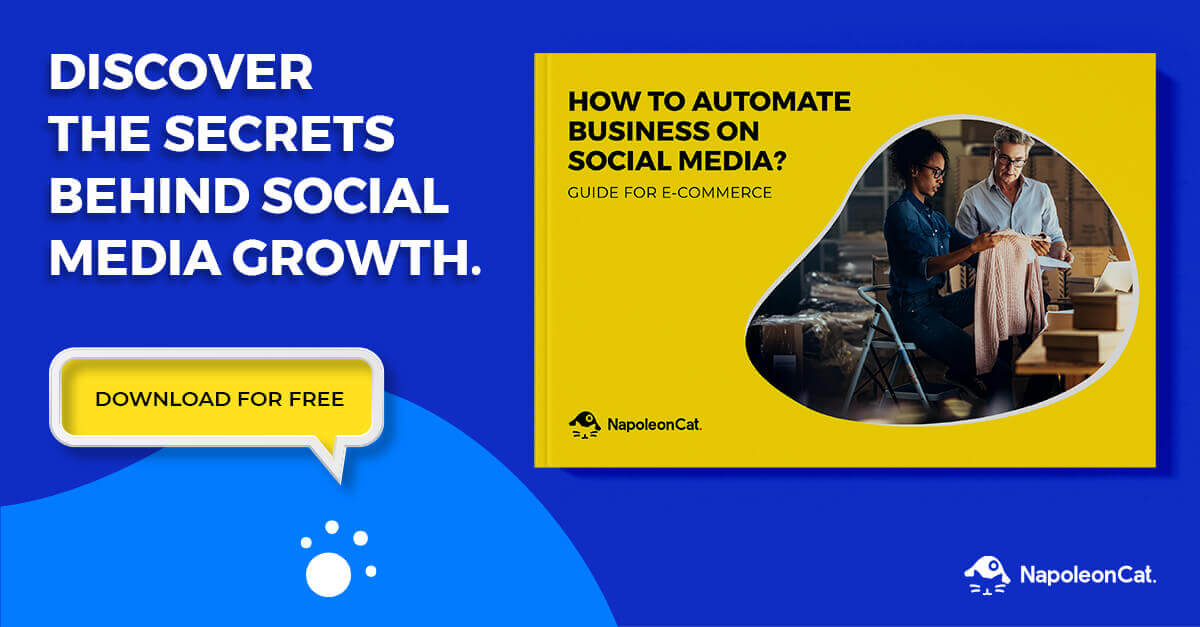 3. ManyChat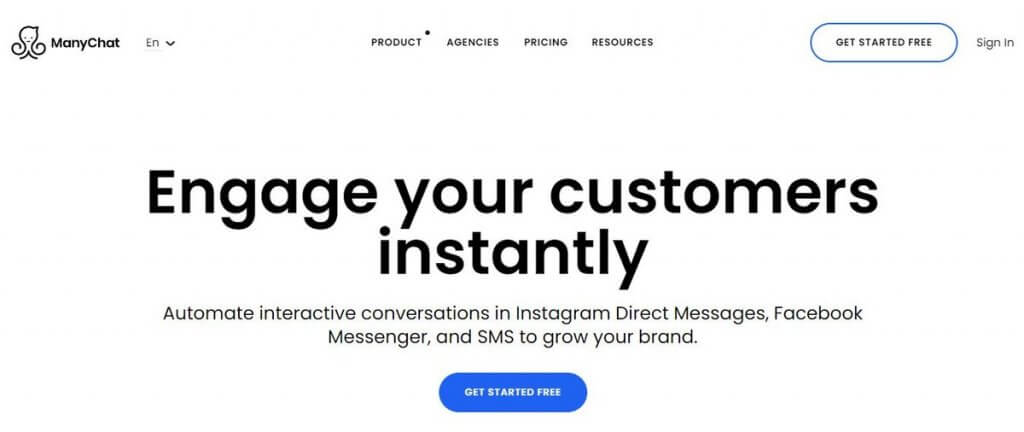 ManyChat is a cloud-based communication tool that helps you create chatbots that you can use to market your brand and engage customers. It can also create full automation sequences across multiple social media platforms, allowing you to converse with visitors and generate more qualified leads.
Key features include:
User-friendly and icon-heavy user interface that makes navigation intuitive and self-explanatory, so much so it doesn't take much to figure out what you need to do.
Flow Builder tool serves as a virtual editor that gives you a bird's eye view of an entire conversation sequence, allowing you to automate, edit, and understand conversation flows.
Comes with growth tools to help you grow your audience. The Facebook Comments Growth Tool, for instance, lets you engage Facebook Page visitors via Messenger bot and turn them into subscribers.
A/B testing. Use a randomizer to run a split test and see which flows convert better. There's a ton of KPIs and metrics you can measure to optimize your conversation flows.
Pricing:
The free plan grants access to basic features. The Pro plan is priced at $15/month and grants access to all advanced Pro features.
4. MeetEdgar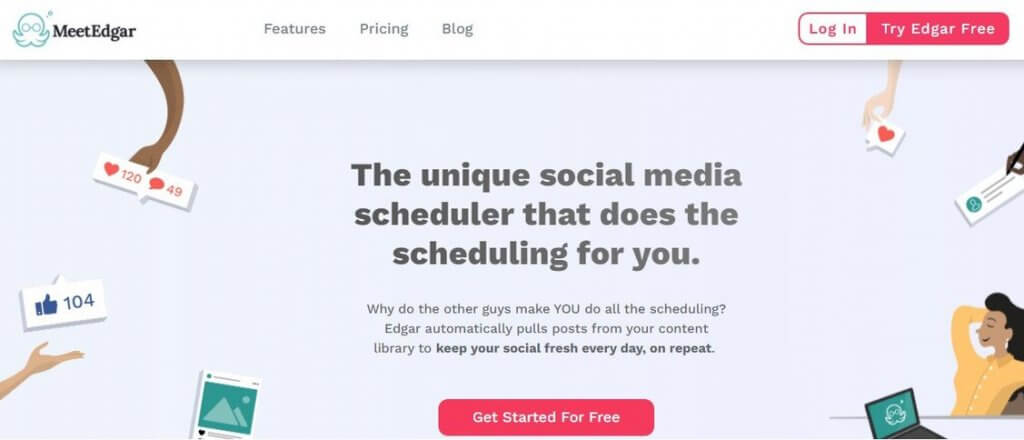 MeetEdgar is a social media management app that automates the publication of your social media content. It helps you organize your content library into multiple categories and publishes them on a recurring schedule.
Key features include:
Get full control of what types of content get shared and when. The tool lets you build a bottomless library of evergreen Facebook updates organized by category.
Publish social media-worthy posts. The tool uses machine learning to search relevant social media posts and then turn them into social-ready updates for Facebook, Twitter, and Linkedin.
Perform A/B test variations on your posts and measure which ones have the most impact on your target audience.
Pricing:
Starts at $29.99/month for five social media accounts. The next plan (Edgar Plan) is priced at $49.99/month for 25 social media accounts. Free 7-day trial available.
5. Zapier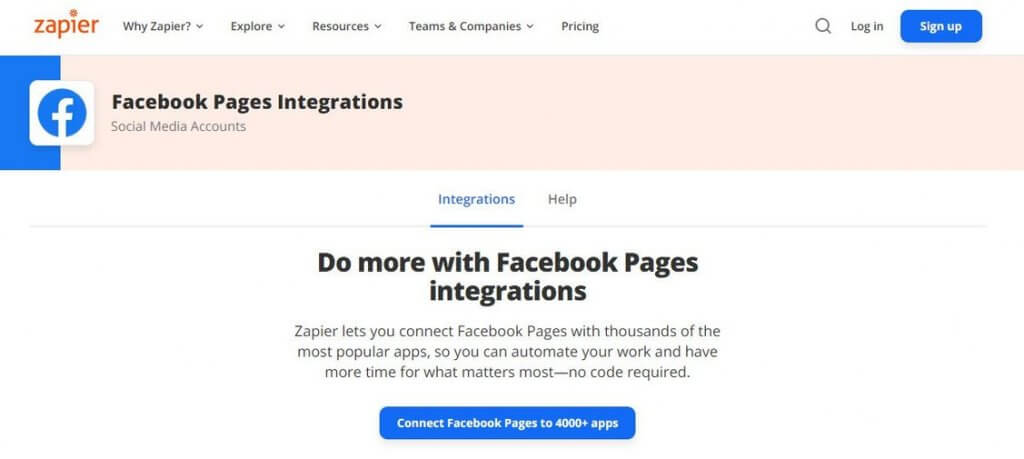 Zapier is a tool that connects your apps and lets you move data between them so you can automate your workflows, allowing you to focus your energy and resources on more impactful tasks.
You can use it to connect your social media platforms and profiles with each other, as well as build automated workflows with other marketing tools in your stack, including your CRM, product management platform, and many others.
Key features include:
Automatically promote marketing collateral on social media following publication. If you've published a blog post, for example, your team won't need to schedule and publish it manually.
Crosspost across multiple social media platforms. You can publish one Facebook post and it automatically posts to Twitter, Instagram, and LinkedIn.
Trigger email alerts when someone messages your Facebook Page.
Bring posts from your website or RSS to Facebook and other social networks.
Pricing:
Free for up to five automations (or Zaps). Pricing starts at $19.99/month for premium apps and 20 Zaps.
6. CoSchedule

CoSchedule is an all-in-one marketing platform that allows you to organize and schedule your social media content so you can publish automatically across multiple social media platforms with little effort. One of the tool's strongest features is its content calendar, which allows you to plan out your Facebook content in advance and get a high-level view of your social media content strategy.
Key features include:
Social media marketing calendar that helps you see, schedule, and share your social media posts in one place.
Social media optimizer that allows you to craft social media copy that drives engagement, builds trust, and converts.
Content organizer. Get a bird's eye view of your social media content strategy using a single, real-time editorial calendar.
Automatically fill your social schedule via the tool's built-in intelligence, ReQueue.
Set up automated social media drip campaigns to drive more engagement.
Pricing:
Starts at $29 per user, per month, for limitless publishing. A free 14-day trial is available.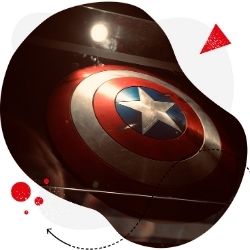 Protect your Facebook Page from SPAM
Automatically hide or delete comments containing spam under your organic posts and ads – with an all-in-one social media tool.
7. SocialPilot

SocialPilot is a powerful social media publishing tool that allows you to automatically schedule and publish across all social media platforms, including Facebook Groups, TikTok, Pinterest Boards, and more. Use the tool's intuitive dashboard to create and schedule customized posts for each platform to increase brand engagement.
Key features include:
Create and schedule customized posts in less time. You can even bulk schedule up to 500 posts in a single upload.
Social Calendar that not only gives you both a high-level and granular view of your social media strategy, unlocking insights that will help you boost engagement and convert more leads.
Generate and download reports instantly and share them with your clients via email.
Pricing:
Starts with Studio Plan at $85/month for 50 social media accounts, five users, and unlimited clients. A free 14-day trial is available.
8. Quuu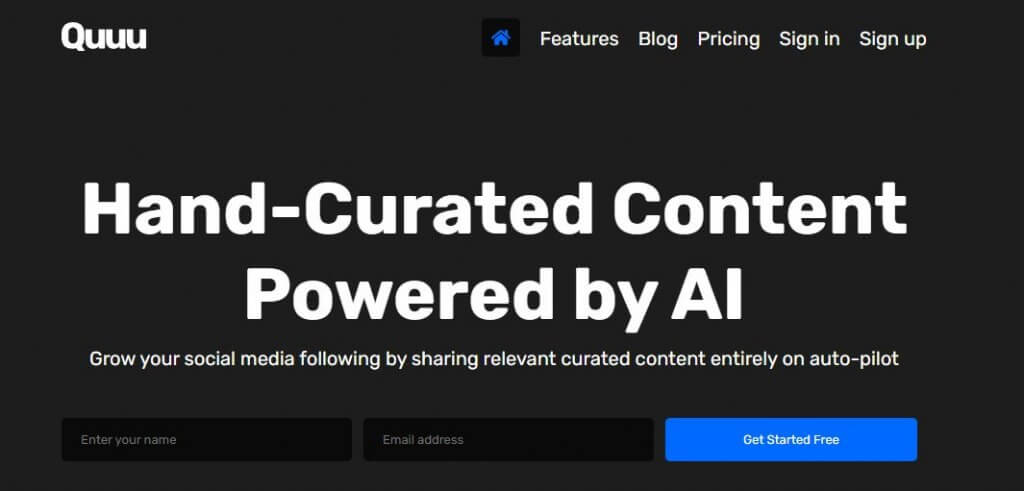 Quuu is an automated social media tool that grows your Facebook following by automatically sharing curated and relevant content via an AI content generator. It's social media automation with a human touch as the content suggestions have been handpicked by real live humans. You either take control or allow the tool to post updates for you.
Key features include:
Discover, follow, and support content creators and influencers within the platform's Discover app.
Recommends content to share on your Facebook Pages based on the categories you pick.
Add your RSS feed and your content automatically gets shared and promoted.
Schedule your Facebook posts in advance using SocialChief, the platform's super-simple social media scheduler.
Pricing:
Starts with Pro Plan at $5 per month (paid annually) for 10 social profiles. Business Plan is priced at $15.83 for 100 social profiles. A free plan is limited to 1 social profile.
9. Mentionlytics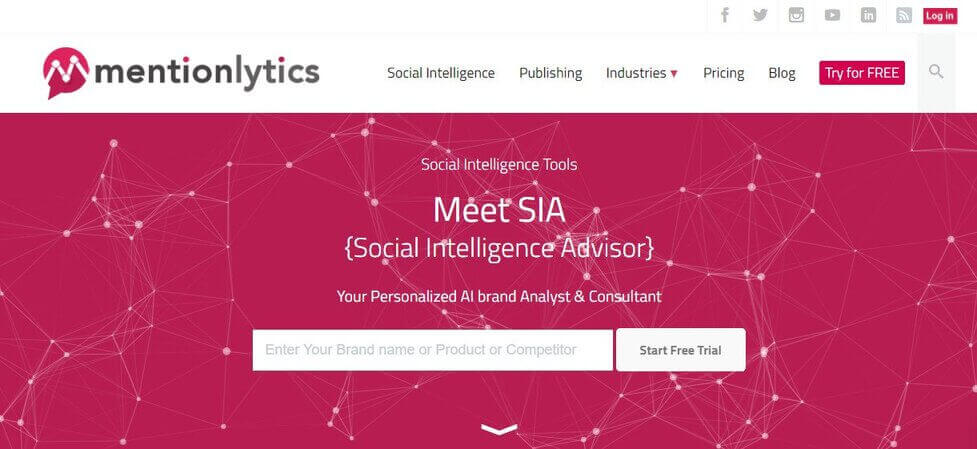 Mentionlytics is a powerful social media monitoring tool that helps you keep track of brand and product mentions across social media platforms and the web. The tool serves as your personalized brand analyst and consultant, giving you the insights you need to maintain and grow your social media presence.
Key features include:
Uses social intelligence tools to find conversations people have about your brand and products without them tagging your profiles.
Generates reports on the performance of your Facebook posts and overall social media campaign.
Provides a smart central hub that lets you monitor conversations across social media.
Collects and analyzes competitor data, allowing you to perform competitor analysis and benchmark your results against your competition.
Pricing:
Starts with Basic Plan priced at $49/month for 5 keyword rules and 10 social profiles. A free trial is also available.
10. Tidio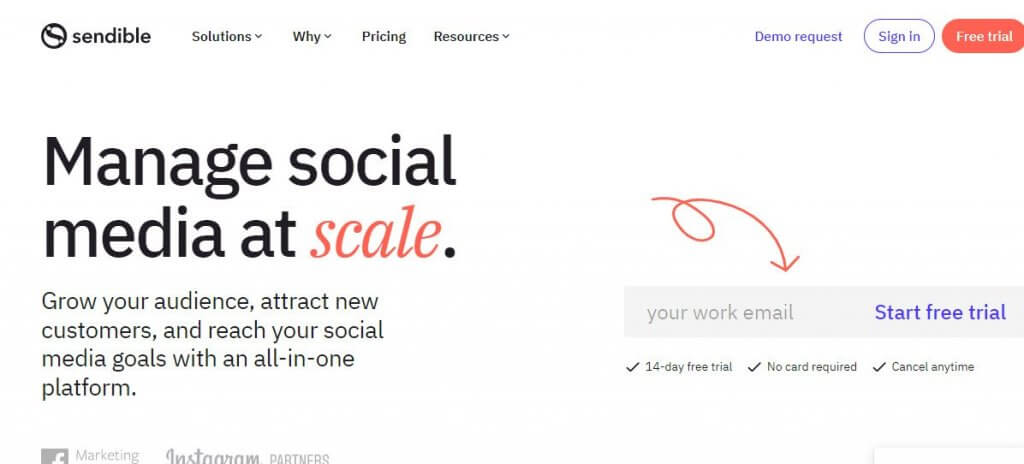 Tidio is a powerful social live chat solution that helps you deliver exemplary customer service and boost sales. Using the chatbot solution's AI functionality lets you build your own chatbot flow with ease, which automates 40% of your customer service interactions. It has 20+ templates that you can use and customize to answer your customers' most common questions.
Key features include:
Use the Live Chat tool to interact with your Facebook Page's visitors in real time.
Customize the live chat widget so it fits your brand's aesthetics.
Save time by crafting, tailoring, and scheduling your Facebook posts in bulk.
Build your own chatbot flow on the fly and automate nearly half of your customer conversations.
Automatically qualify leads and deliver your marketing outreach at the right moments.
Integrate your channels with Tidio and respond to your customers instantly.
Pricing:
Free plan includes unlimited chats and 100 unique reachable visitors. Chatbots plan, which is priced at $39/month, includes all the free features, unlimited active chatbots, etc.
11. Tailwind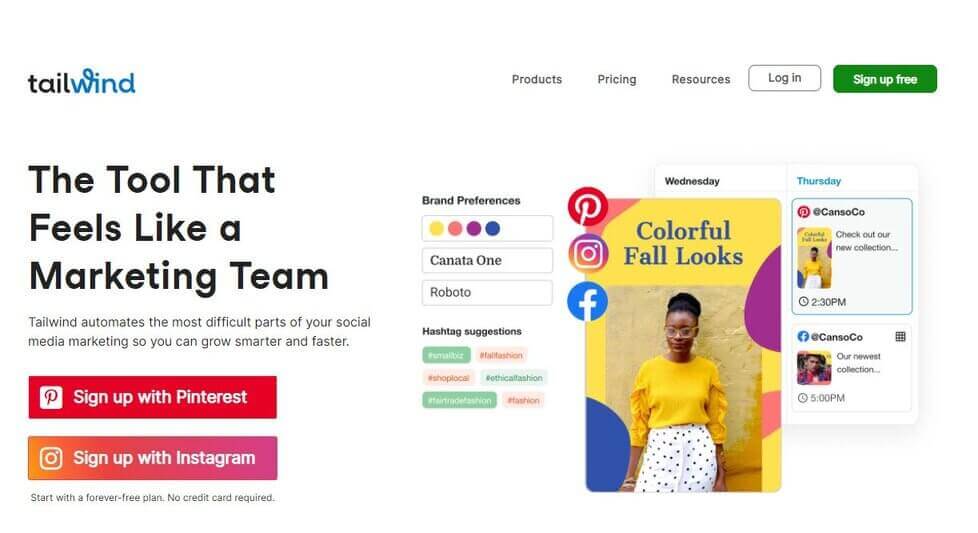 Tailwind is a tool that can do most of the heavy lifting for your social media marketing efforts so you can build your social media presence faster and smarter. Using the tool is like hiring an entire social media marketing team, but at a much lesser cost.
Key features include:
Create custom designs for your Facebook post in a matter of seconds—no design skills required.
View all your social media posts in a single calendar.
Schedule your Facebook content and the platform automatically publishes your Facebook posts for you.
Pricing:
Starts with Pro Plan priced at $9.99/month for 100 posts/month. Includes a "forever free plan."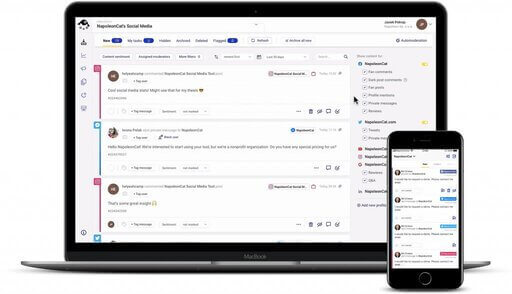 Manage all comments and messages from one view
Use NapoleonCat to manage all of your comments, messages, reviews, etc. – all from one simple dashboard.
Wrap up
Social media marketing has changed radically over the last decade. As trends and customer expectations continue to evolve, promoting your business on Facebook is like trying to hit a constantly moving target.
If you want your business to keep up with the changes, identify which areas of your Facebook marketing strategy you need to automate. By choosing the best Facebook automation tools, you can focus your time and resources on doing the things that will have the most impact on your business.
We highly recommend you test NapoleonCat for free – no credit card required 😉 Good luck!

If you'd like to learn more about social media automation, we recommend the following articles: