The future of customer service? It's already here. Whether we like it or not, our world is becoming more and more automated. State-of-the-art robots are assembling car parts, self-checkouts are replacing grocery store cashiers and chatbots are delivering the bulk of online customer service. There's no escaping it, so why not focus on using it well?
With the rapid growth of automation, we as humans are doing our best to adapt, all the while from the look of things, still preferring to trust actual people with sensitive tasks such as financial or personal information. How does this automated takeover translate to the social media world? Take a look.
Are bots better than human customer support? (as far as response time)
In customer service, the most attractive aspect of automation is speed. According to research by Harvard Business Review, 24% of companies take longer than 24 hours to respond, another 23% don't respond at all. Meanwhile, accustomed to the growing pace of online communication, people expect to receive customer support immediately.

Automation allows you to reach out to customers during off-hours as well. It is an undeniable time saver. However, keeping in mind that a bot is limited to a set of automatic commands, is speed more important than the actual quality of the content?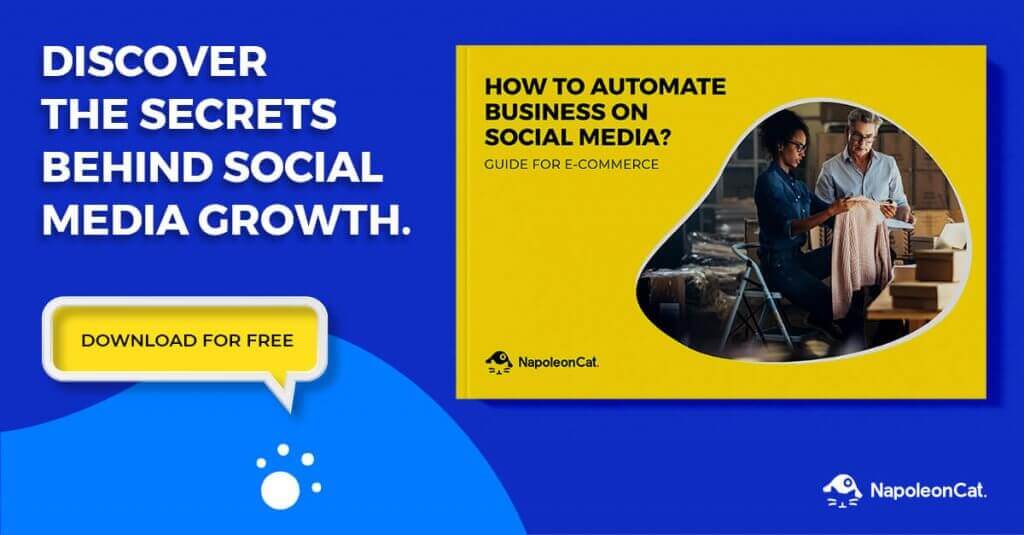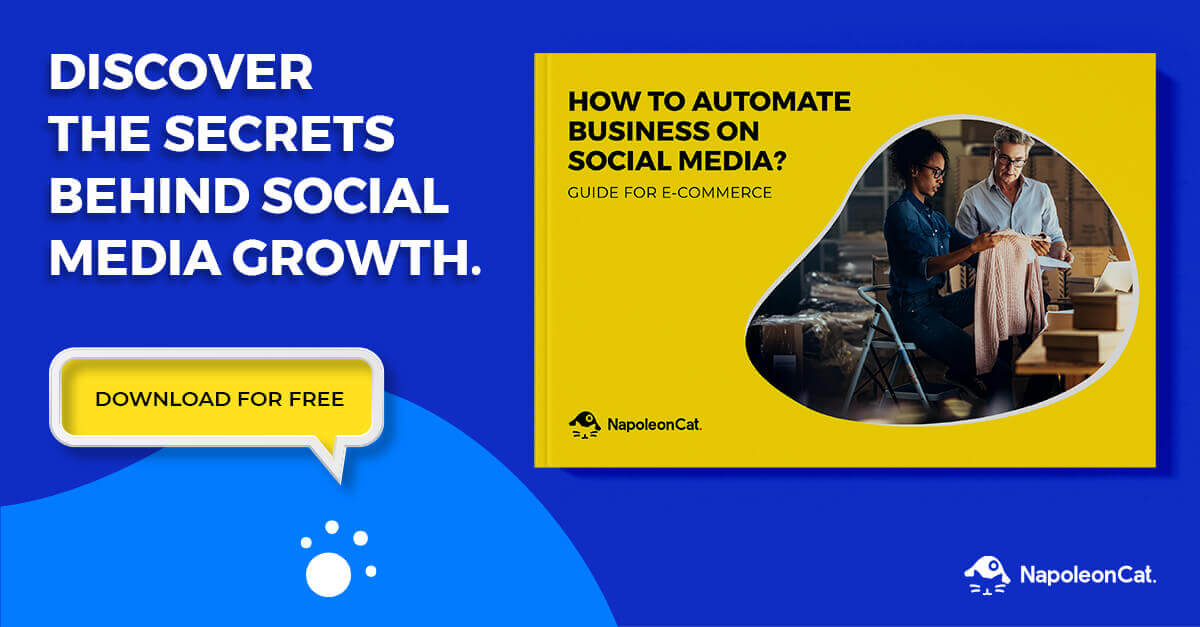 Why do people prefer actual human interaction over bots?
Studies show that people simply feel far more comfortable discussing complex issues when they know that another person with a brain and a beating heart is at the other end of the line.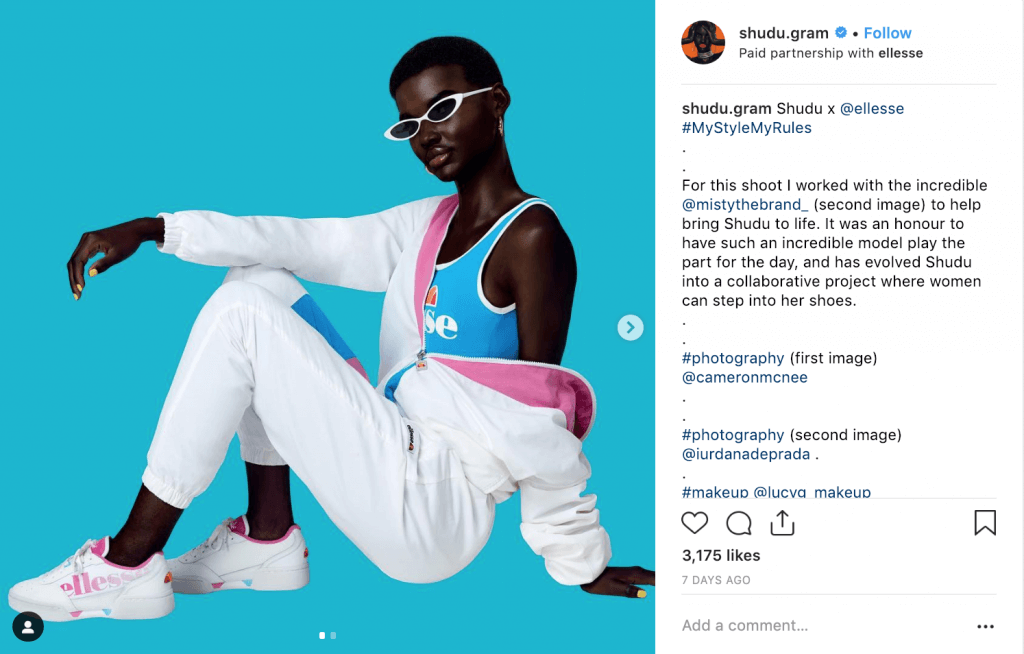 Some time ago Instagram deleted millions of fake followers – in an attempt to keep their platform bot-free. As a result, celebrities such as Kylie Jenner and Justin Bieber lost millions of followers. It's important to realize that fake followers do not engage with content in the same way real people would. Seeing comments from bots under an Instagram post doesn't encourage further interactions.

On the contrary, comments from bots kill the vibe and make the whole social media experience far less authentic. This in turn can directly impact engagement rate and drive real users (and real customers) away.

The lesson here? Automating tasks at a high level is indeed bad for the overall user experience in social media. And – from a marketing standpoint – it dehumanizes your brand.

Why do we still choose humans over robots?

Despite the speed factor, a new study by NewVoiceMedia reveals that 75% of consumers prefer a live-agent to handle their social media customer service inquiries. The most common reason for this is – perhaps unsurprisingly – "a lack of understanding of the issue" on part of the bots. Sorry robots, you are not ready to handle our sensitive human issues, yet!

According to a study done by tech.co, it's linked to understanding irrational thoughts or feelings. Chatbots are designed to answer questions based on pre-determined keywords and programmed hints. In many cases, humans want to go beyond the logical answer and simply need emotional support. Basically, they want their feelings to be heard.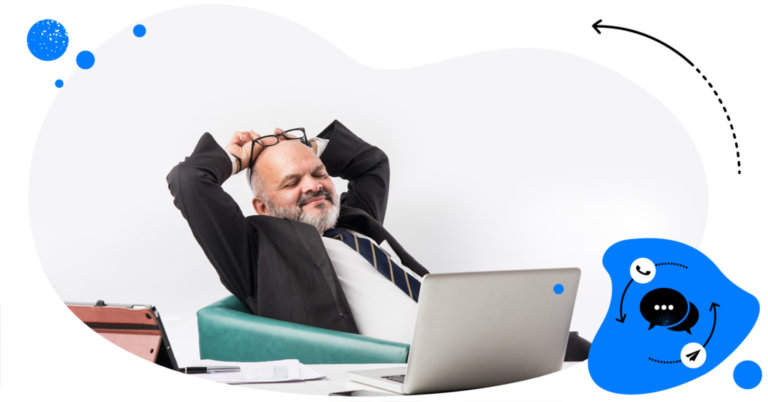 Social media automation
Use smart auto-reply to manage social media in real time. Save tons of your time with an all-in-one social media tool.
Speed and development of automation technology in social customer service
Having said that, Gary Blower, a solution architect and senior technical consultant at software and development company Clearvision, believes that customer service could be wiped out in the next 5 years by AI-based chatbots. His biggest reasons being the adoption of Amazon's Alexa and Google voice and their machine learning algorithms. Simply put, AI is being fine-tuned to be indistinguishable from humans. What kind of impact will this have on your company's future?
Social media automation with NapoleonCat
It is all about the balance between social media automation and actual human touch. Marketers need social media automation tools that make their lives easier since there are usually dozens of tasks that are either repetitive or simply boring. Automating those tasks means more time for strategic, creative thinking – or more free time to do anything!
NapoleonCat offers social media automation across many different aspects of managing your social media – scheduling posts, analytics, reporting, competitive analytics, and more.
In this article, we're gonna focus on what NapoleonCat can do to improve the social customer service in your company. The feature is called Auto-moderation and you can use it for a number of things, including superb customer service.
How to automate comments and messages on Facebook and Instagram
If your business is present on social media, it's very likely that you get repetitive questions about your product or service, e.g. questions about pricing.
With NapoleonCat, you can automate replies to repetitive questions based on specific keywords that you define. It works for Facebook (comments and messages) and Instagram (comments). You can check the video below to see how it works:
This isn't yet another "mindless chatbot". Auto-moderation will allow you to set up an instant reply system to address relevant questions and improve your response time. It will be as smart as you configure it to be – and as you may notice from the video, creating an Auto-moderation rule is quick and easy. There's also no limit to the number of rules you can create!
Also, when it comes to sensitive inquiries – you can configure your Auto-moderation rule to forward such urgent matters directly to your Customer Support team.
How to automatically hide and delete spam on Facebook and Instagram
You grow on social media, you get more social traffic – and that's great! But, at the same time, you're more likely to receive spammy comments, hate speech, and inappropriate language under your posts. And you need to manage such comments as soon as possible. Otherwise, your risk damaging your brand's reputation.
You may also run tons of ads on Facebook and Instagram, and this kind of paid advertising is way more likely to get hate speech and spam than organic posts. Why? Because sometimes people aren't huge fans of ads. They think of them to be intrusive and can quickly share their anger in the comments.
NapoleonCat's Auto-moderation can automatically hide and delete comments on Facebook, Facebook Ads, Instagram, and Instagram Ads, too. This is yet another use of Auto-moderation rules based on keywords.
You can check the video below to get a quick glimpse of how to protect your social media from spam and hate:
It's all about Balance
Despite the inevitable changes to our world, automation is here to stay. Growth-oriented businesses will build their competitive advantage any way they can. The advantages of applying automation to your business plan, ultimately could be the difference in the growth of your social empire.

For now, the key aspect is balance. Too much Automation dehumanizes your brand, too little can leave you gasping for air to catch up.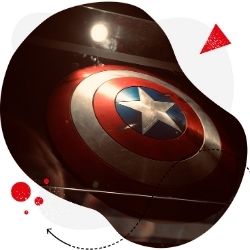 Protect your social media from spam & hate
Automatically hide or delete offensive comments, hate speech, and spam – with an all-in-one social media tool.
You may also like:
And if you'd like to learn more about social media automation, we recommend the following articles: