Customer service on social media is no longer just a buzzword – it's a real concept, and brands who want to succeed online should immediately leverage it. The right customer service can contribute to a flawless customer experience that is likely to make your existing clients more loyal and attract new ones to your brand.
If your social customer care strategy needs work, you'd better get on top of it ASAP. Neglecting this area of social media marketing can negatively affect your brand image and, effectively, cost you money.
Today we'll go through the topic of customer service on social media, focusing on Instagram and its importance for your customer support strategy. We've identified 13 popular questions related to Instagram customer care and we'll provide you with simple answers to all of them.
Let's dive right in.
1. Is Instagram an effective customer service tool?
Instagram is far more than just a marketing platform – it can also be used as an effective customer service tool. In general, social media should be treated as an additional customer service channel that your business can use to connect with both existing and potential clients.
Many consumers would rather contact you via a social media network than use your website or call you directly.
The numbers speak for themselves: 54% of customers prefer using social media for customer service, compared to phone calls or emails. How come? Instagram, like other social media platforms, is a more natural choice for many target groups when interacting with their peers and with brands. A lot of people use Instagram for communication, inspiration, reviews, and feedback, so why wouldn't they use it for customer support too?
Even if – as a brand – you're new to the concept, it's nothing to be scared of. Although Instagram customer care can be challenging (you will have to train your team and allocate some of your resources towards it), it can be beneficial for both brands and customers. Statistics show that solving an issue on social media is 83% cheaper than resolving it through a call center interaction. Making Instagram your customer service channel of choice may, therefore, end up being a great business decision.
In order to set your team up for success, make sure that everyone is familiar with best practices and that you have a comprehensive workflow in place. Doing this, along with using the right tools for supporting customer service, can make your work easier and more productive. We'll elaborate on this topic in more detail later on.
2. What are the best customer service tools for managing tickets and replying to social media questions?
There are two types of tools that you can use to streamline Instagram management: customer service solutions with social media options and social media management tools offering community management features. Let us focus on the latter since it's best to invest in tools that cater to your specific needs. If you're looking to improve the quality of your social customer care, using a social media management tool like NapoleonCat will be the best way to go.
If you manage a lot of profiles and need to handle many requests, things can get messy. Using dedicated social media dashboards allows you to gather all of the comments, private messages, mentions, and reviews scattered across your various social media channels into one common feed, where your team can answer them in seconds. This way, you can be sure that no interaction will go unnoticed or unanswered.
And this includes Instagram comments.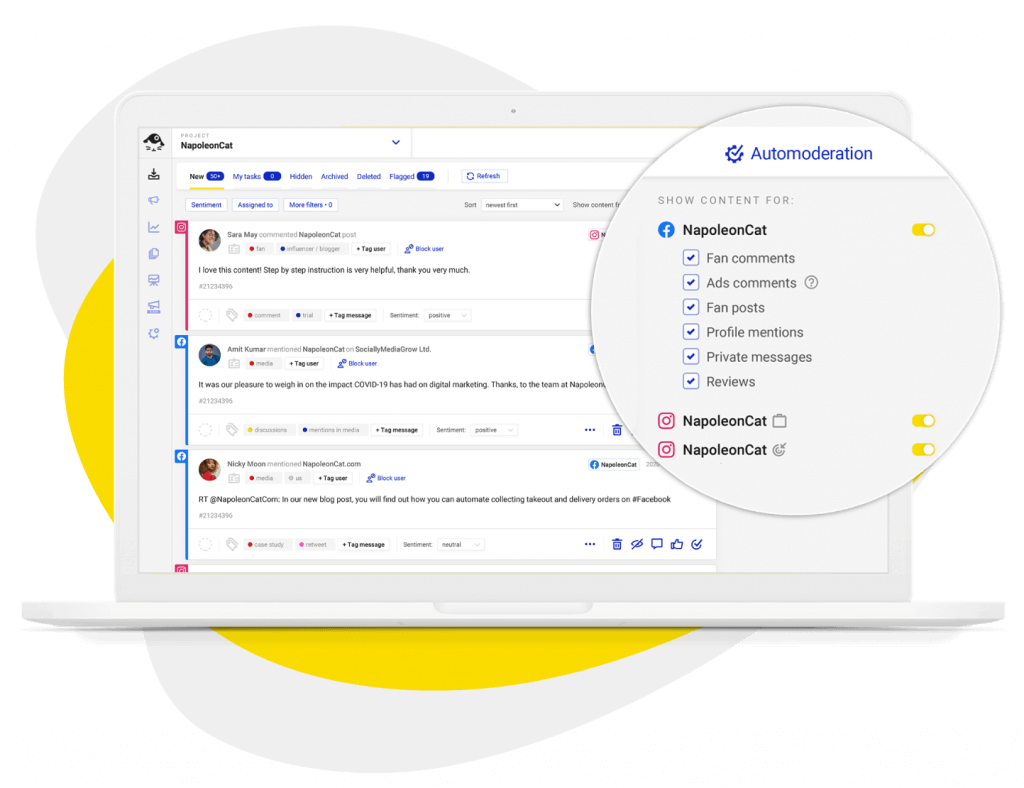 Social Inbox supports TikTok, Facebook, Facebook Ads, Messenger, Instagram, Instagram Ads, LinkedIn, Twitter, YouTube, and Google My Business.
NapoleonCat provides solutions for effective customer service and community management on social media. You can monitor all incoming requests in one place and in real-time. Why does this matter? Well, your clients don't want to wait ages for an answer, so don't leave them hanging. 
With NapoleonCat, you can even automate some of your tasks, e.g. set up auto-replies to comments and hide or delete specific types of messages. Access to conversation history will also help keep your social media customer service on track.
3. What are the must-have tools for community managers on Instagram?
Saying that community managers have a lot on their plates is quite an understatement. They resolve problems, answer comments, and lend a helping hand where possible. Keeping an eye on quality and response times is just one of their goals, along with increasing customer satisfaction.
And it goes without saying that it's hard to manage everything manually.
Community managers should be provided with tools that will support them in their everyday tasks. Features should include access to all social media interactions in one intuitive dashboard, being able to assign tasks between team members, and a calendar overview of all planned social media communications. A good social media management tool should also help with scheduling and reporting, the latter of which can provide managers with useful insights for improving the customer experience. NapoleonCat can help you deal with all the above – and more.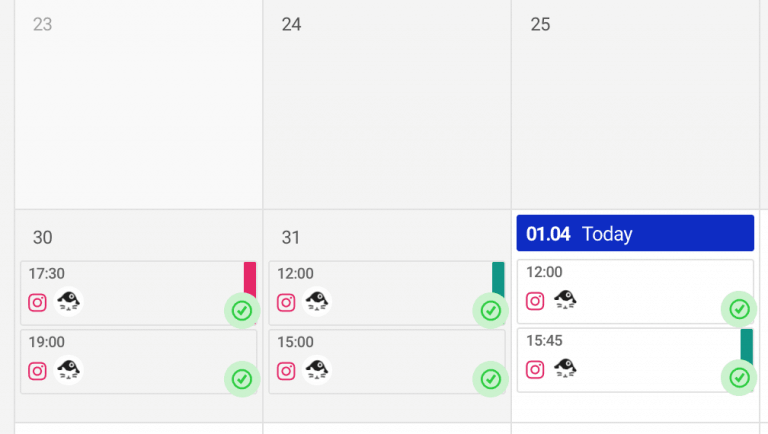 Another solution that's very useful for community managers is a reliable social media monitoring tool for social listening. Being aware of all online mentions of a particular topic or brand can help managers react quickly and precisely, which can effectively prevent potential social media crises.
4. Can I read Instagram messages online? Can I check and send Instagram DMs from my desktop computer?
Access to Instagram DMs on anything else than a mobile device has been impossible for a long time, but it's now available to all Instagram users.
You can read Instagram messages online by using the desktop version of Instagram. Click on the paper plane icon located in the top right of the page to access your inbox. You can check messages that have been sent to you by other users (including message requests) and send messages yourself directly from the browser.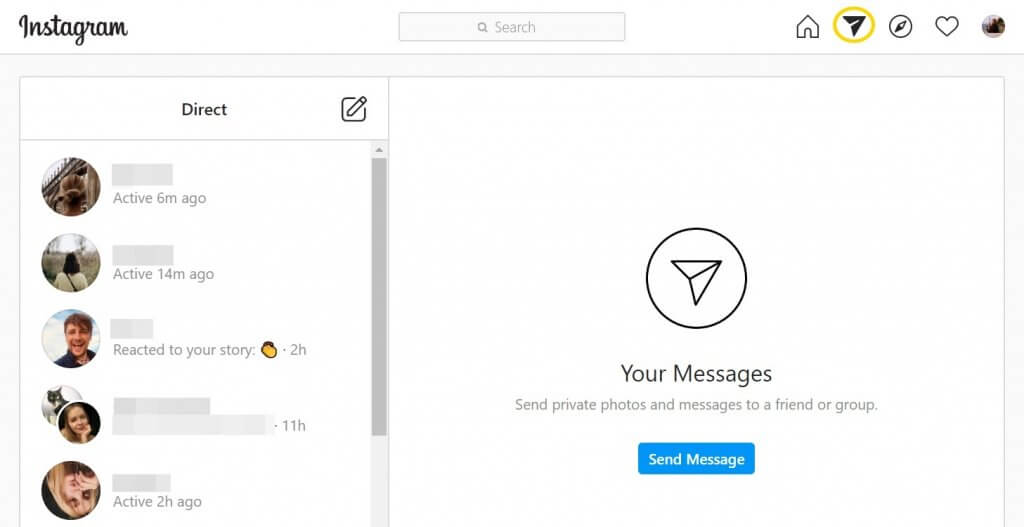 5. How can I save direct messages (text, not photos or videos) from Instagram?
Fortunately, Instagram does allow you to save your direct messages, but you need to request access to your data in order to do so.
First go to Settings, next tap on Security, then you'll find the Download Data option in the Data and History section. Finally, you just need to provide an email address to which Instagram will send a detailed file containing all of your photos, comments, profile information, and messages. It may take up to 48 hours to get a response, so simply click Request Download and then wait for the email to arrive.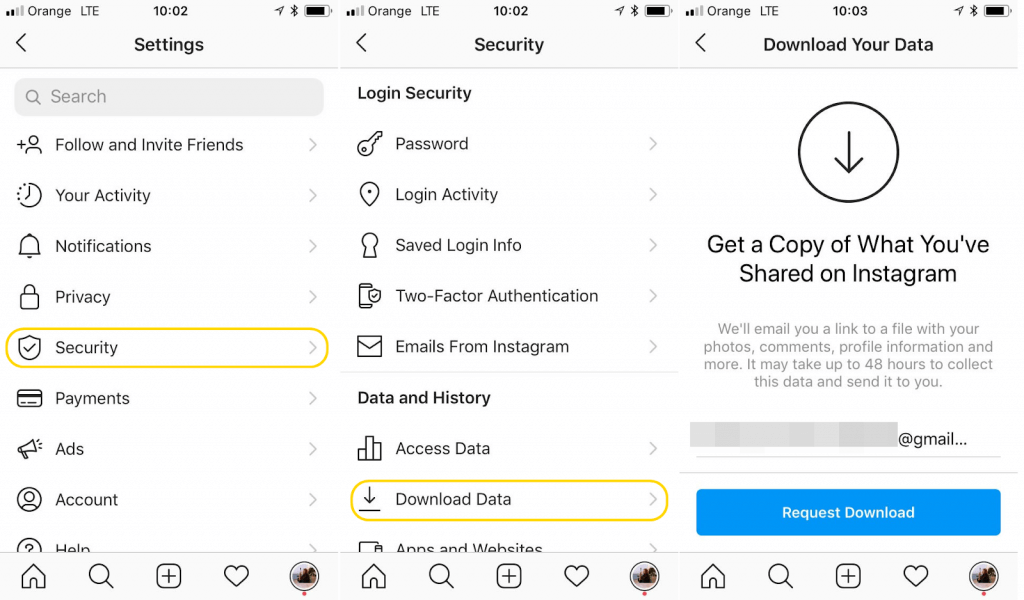 6. How can Instagram help with customer support?
An active presence on Instagram requires not only regularly publishing content, but also interacting with your audience and answering their requests.
You need to bear in mind that, for many target groups, Instagram is one of the most accessible platforms for customer service. Social media users often prefer sending a short message that can reach a brand than contacting them on the phone or via email. Instagram users are no different: if they are given the option of contacting a brand via the platform, then they are likely to do so in the form of comments, messages, or even tags on their own Instagram Stories.
Being active on Instagram does is a power, but also a great responsibility. Brands simply have to be at the disposal of their followers, regardless of whether those followers are getting in touch with praise or complaints.
Instagram may come across like any other support channel, but customer service on this platform can work like a breeze if you combine the right procedures and tools with a good team. What's more, Instagram is a great place to collect different kinds of feedback that may not be possible to obtain through more traditional customer support channels.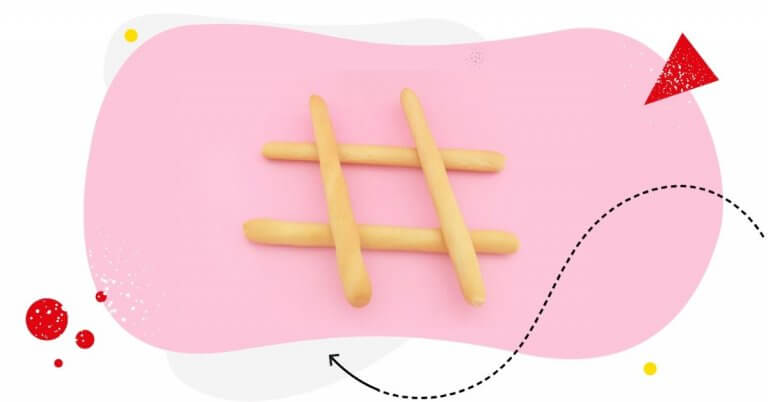 Automate Instagram customer care
Never leave an Instagram comment unanswered. Set up smart auto-replies to simple questions and seamlessly improve your response rates.
Try NapoleonCat free for 14 days. No credit card required.
7. Are Instagram comments important for growing your account?
Comments are considered to be one of the most valuable forms of engagement on Instagram. While they may not directly impact account growth, i.e. increase your number of followers, comments do affect the position of a profile on Instagram's Explore page and in search results on the platform. This can, in turn, result in content being shown to more people, including followers who might have just missed a particular post.
Scrolling Instagram is quick, and liking photos takes only a matter of seconds. Commenting, however, requires a different level of effort and engagement that not everyone is willing to put their time towards.
It, therefore, should mean the world to a brand when people happily leave positive comments. Asking questions in post captions and supporting them with interactive Stories may help you drive engagement and encourage users to write such comments.
Receiving increasingly more comments that are related to the brand and not just left by bots is always a good sign of growth for any Instagram account.
8. What are some good practices for customer service on Instagram?
We could probably write a book about good practices for customer service on Instagram, and maybe one day we will. For now, though, let's just list a few good tips to follow.
Be responsive. If someone chooses to reach out to you on a particular social media channel, it probably means that the method of communication is the most convenient one for them and that they expect to hear back as soon as possible, on Instagram. Don't let clients wait too long for a response, and don't redirect them to another platform either unless absolutely necessary. Try to solve problems where they are reported and answer queries where they are asked, as quickly as you can.
Use tools. After all, they're designed specifically to make the work of community managers easier. With the right tools, you can assign tasks to your team, make sure that all comments are answered, and go the extra mile with your customer service. Needless to say, tools can save a lot of time and help community managers unleash their productivity and creativity.
Set up procedures. With clear rules in place, your team will be able to handle potential issues or complaints more efficiently, effectively improving the quality of your customer service. Everyone involved in customer service on Instagram should make sure they know these procedures in order to be on the same page as the rest of their team.
9. How fast should I respond to messages and comments on Instagram?
Response time really matters, especially on social media where clients expect their requests to be answered pretty much right away. It goes without saying that everyone would prefer to have their problems solved right here and right now. While you can't always quite meet such high expectations, you can keep working on shortening response times to improve the customer experience.
Let's look into what may be deemed as an acceptable response time then. 60% of customers who complain on social media expect a response within an hour, so this should be the benchmark to aim for. Only take it as a rule of thumb though, and don't stop improving response times to as short as possible if resources and conditions allow.
To make sure that all messages are answered quickly, you need to involve your team in the process and use the right tool to support your efforts. Not only can tools automate some tedious tasks, but they can also save time and money – and spare you unnecessary stress.
Using NapoleonCat, you can automate answering simple and repetitive questions. The Auto-moderation feature can be used to set up auto-replies to Instagram comments. How does it work? You set up what we call automoderation rules. Each rule works on the same simple model: specific user actions trigger specific automatic reactions. Here's an example: you can define the trigger "comment added to any post on my Instagram containing the keyword amazing" to set off the automatic reaction: "reply to comment with: [@user], thank you so much for your opinion!".
You define the triggers and reactions, and setup only takes a few minutes. All of the generic questions that customers ask in comments about sizing, delivery times, item availability, and so on can be answered with Auto-moderation at scale, leaving your team with more time to handle more complex inquiries. And improving your response rates. Easy peasy!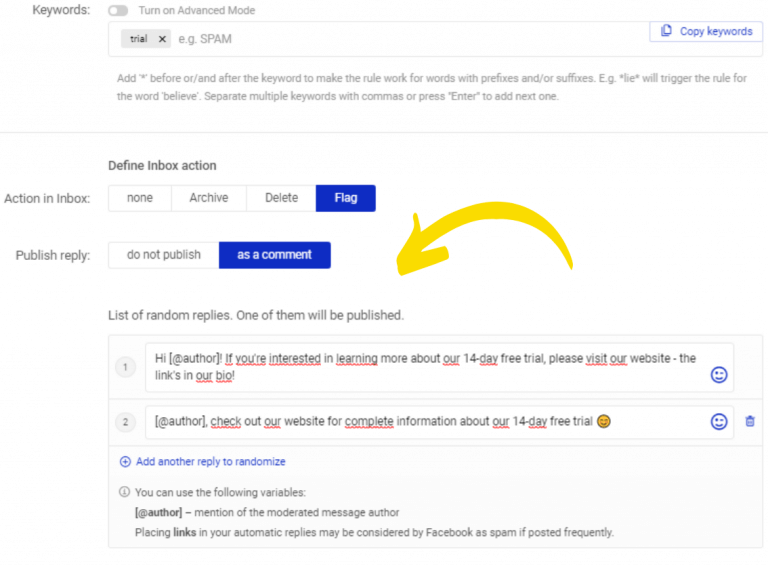 Find out more about how you can use Auto-moderation on Instagram here.
10. How many brands use Instagram for customer support?
More than 25 million brands are present on Instagram – and all of them need to interact with their customers. Dealing with comments, messages, complaints, questions, and doubts are all a part of providing customer service on social media. The volume, nature, and form of such requests may vary, but all fall into the categories of customer care and community management.
This said, it makes no sense to draw a line between using Instagram for brand awareness or promotion and using the platform for customer support. As soon as you start building your Instagram presence, you will also have to start handling issues, interacting with users, and answering their questions.
That's why we would dare to say that every brand with a profile on Instagram, whether consciously or not to some degree, uses the platform for customer service.
11. How should I reply to hate comments on Instagram?
Unfortunately, managing an Instagram profile is not always all rainbows and butterflies. While you can't prevent receiving negative comments from time to time, you can be prepared to answer them in the best way possible.
Rule number one is: don't reply to hate with hate.
Analyze each message and see how you can assist. Is there anything you can do to resolve a problem right away, or is it rather an irrelevant comment from a troll who should simply be ignored?
When handling legitimate complaints and constructive criticism, remember to apologize and provide solutions. It's likely that you'll need some help outside of Instagram, especially in more complex cases. There's nothing wrong with taking some time to check information or confirm some details, as long as you keep the customer in the loop. Let them know what's going on and that you are working on their problem. Otherwise, you're likely to make the customer even more upset.
If you receive comments containing spam or offensive language, you can go ahead and delete them – after all, you want to make sure that your account is a safe space for your online community. But remember – never delete or hide comments without a good reason.
Wrap up
Customer service on Instagram is not a walk in the park: if it was, there wouldn't be so many important questions related to social customer care. Brands are still getting to know the right approach to customer support on social media, trying to decide what practices to follow, what tips to implement, and what mistakes to avoid.
We hope that our answers will help you organize your knowledge or learn something new. Customer service on social media can be challenging but also extremely satisfying and beneficial for brands when done right. Stay motivated and work hard on the quality of the customer experience that you provide, and great results will follow. Best of luck!
You may also like: