If you own a coffee shop and wonder whether using social media for your customer service makes sense, I'm here to tell you that it absolutely does – and how to do it.
First of all, you don't have to have a marketing budget or a numerous customer service team of a giant coffee shop chain to get more regular customers through your door.
What you need, though, is excellent customer service. Not just in the shop but also on social media. It's where you can – and should – make your customers feel special, too. Let me tell you why.
Sure, once you open a local coffee shop, people will start visiting you, then telling others about you if they like you. And not just your coffee, but the entire experience.
You know, whether the barista was friendly to them and recommended a drink they loved (instead of criticizing them for requesting milk in their Americano). Or whether they liked the interior and the ambiance.
Or whether they could bring their dog with them.
The list goes on – and you probably know how many factors can go into the "coffee experience."
And yes, word of mouth is a great marketing tactic. But there's one thing it lacks – and that's the fact that with word of mouth, you're not in control at all.
Which means that when you're relying on word of mouth alone, others decide whether you have customers or not.
What gives you some of that control back is being proactive with how you build the image of your coffee shop. And not just when you're serving those flat whites but also when people look for you online to see if your place is worth paying a visit.
And what they see will most likely heavily influence their decision. Especially if maybe they're not from around here but want to try great coffee when they're visiting from out of town.
And this is your chance to shine (or, should I say, shine some more). And that's what you need social media for.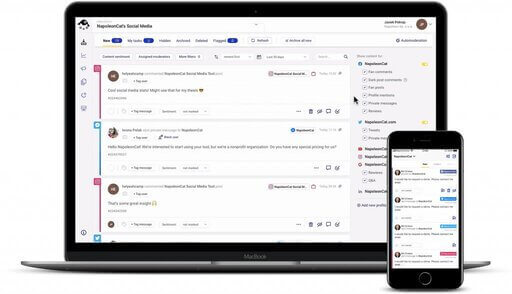 Manage all comments and messages from one view
Use NapoleonCat to manage all of your comments, messages, reviews, etc. – with an all-in-one social media tool (Instagram DMs included!)
Social media is where you can nurture an engaged community
You probably build relationships with your customers every day as they visit you for their daily caffeine fix.
But you can start doing that even earlier on – on your social media channels. Because let's face it – your customers expect you to be on social media.
They scroll through Instagram, admiring the perfect latte art on yummy-looking cups of coffee. They take pictures of their coffee while they're at your coffee shop, itching to tag you in their posts and stories (and most likely secretly hoping you'll reshare their content on your profiles.)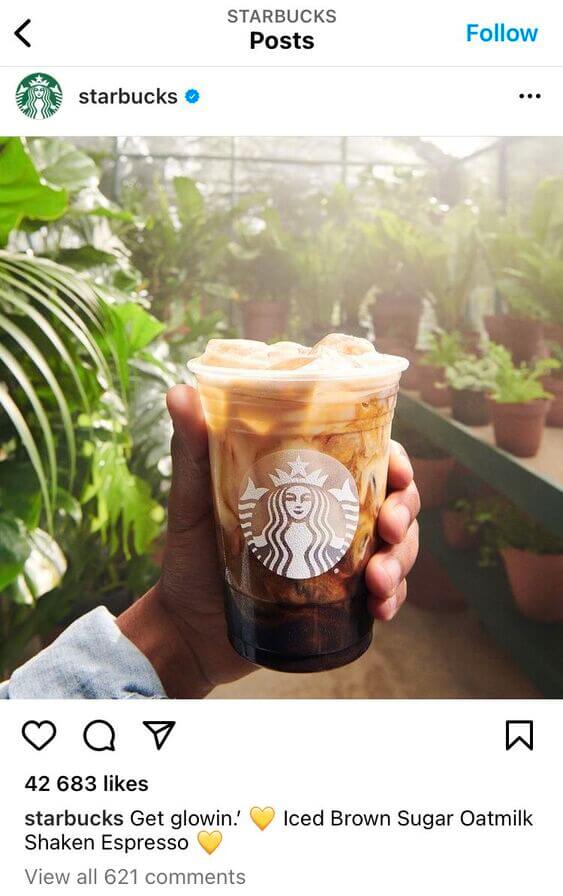 But it's not enough to just set up a profile for your coffee shop on Instagram or Facebook and add content every once in a while. Your social media profiles become the extension of your coffee shop or roastery, and you can think of them as a (pretty effective) customer retention tool.
Plus, people will simply expect you to be available for them on social media. And I'm sure you don't want to leave them hanging.
So here's how to manage that social media presence without trading your coffee-brewing time for spending all day scrolling through your social media inbox.
How to provide great customer service in a coffee shop
Let's dive into how you can provide exceptional customer service for your fans and customers on social media.
Be there to answer your customers' questions
Do your customers know how to reach you apart from coming to your coffee shop?
Give them a way to contact you and ask about things like:
If you're open today
What's on the menu 
When their favorite coffee beans will be back in stock
Or which types of coffee they should buy from your online store, based on their preferences.
Being present on platforms like Facebook or Instagram not only lets you post engaging content, but also have conversations with people and answer their questions even if they're not there in person.
It's a way to keep in touch – especially (but not only) helpful if you sell beans online or have a coffee subscription.
How to get it right
Focus on the social networks your customers actually use – and then get a tool that will help you manage them. Because yes, customer service on social media can get a little overwhelming at times – especially if you're trying to be on many platforms at once.
With social media management platforms like NapoleonCat, you'll be able to keep track of all conversations, messages, and comments and never miss a single one. Including Google reviews (because yes, you should also respond to these, even if they're good reviews. More on that in a second).
With the Social Inbox, you'll get all of them in a single dashboard – so you can make it a habit to check it at selected times of day, knowing that you have covered all your bases in one sitting.
NapoleonCat's Social Inbox supports TikTok, Facebook, Facebook Ads, Messenger, Instagram, Instagram Ads, LinkedIn, Twitter, YouTube, and Google My Business.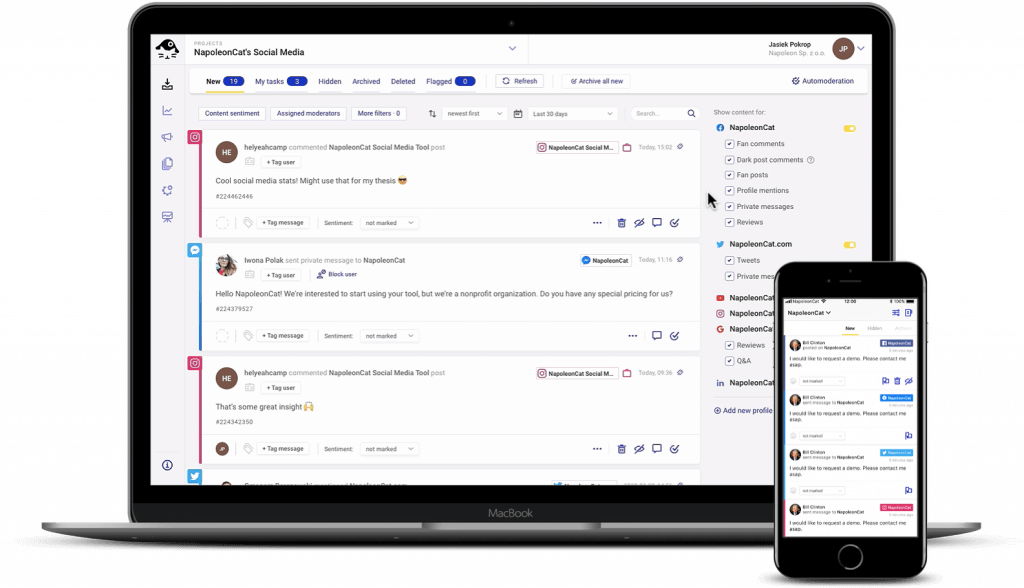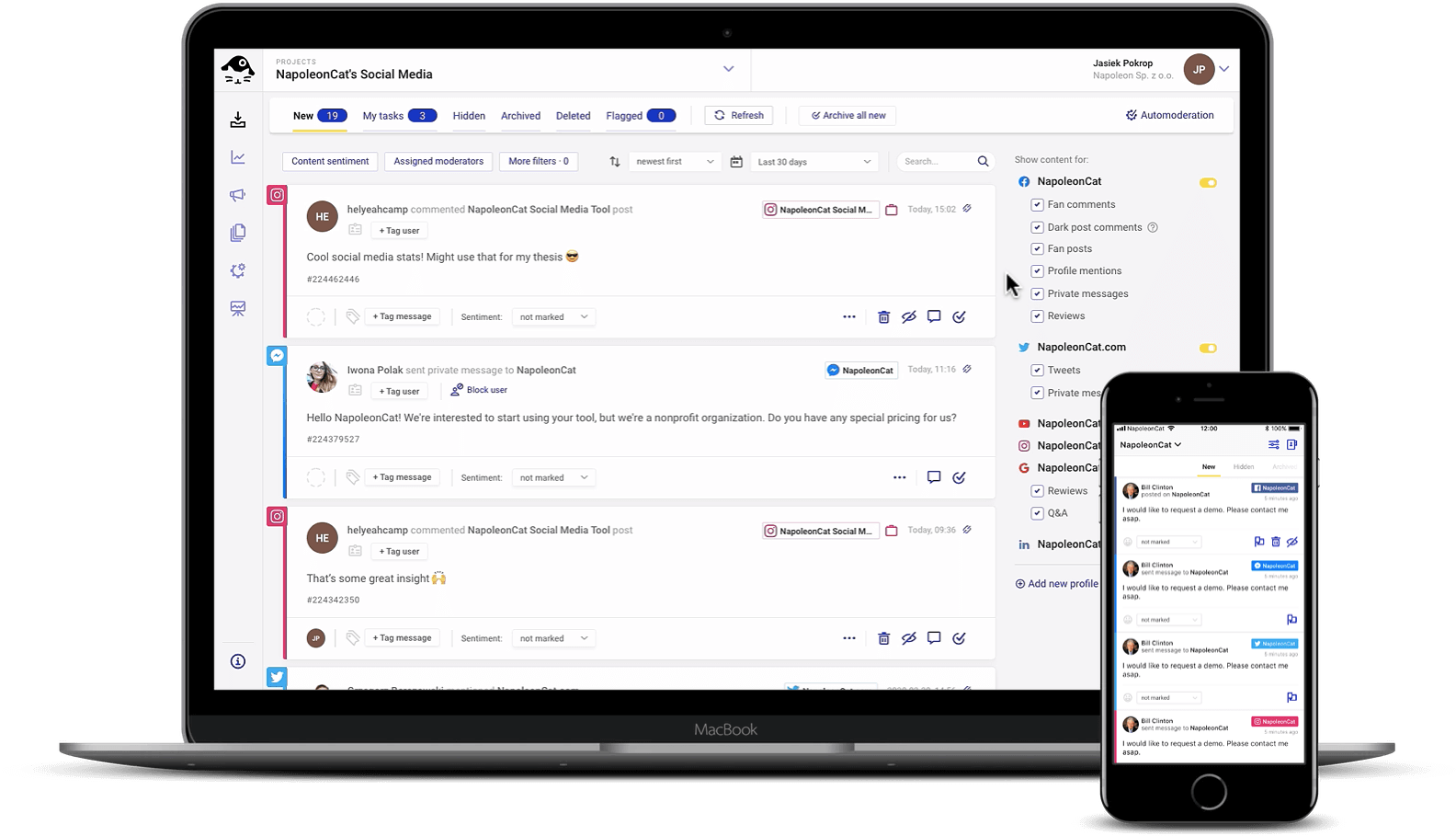 If you serve an international crowd of coffee lovers, NapoleonCat will also automatically translate their comments and questions and your replies – so you don't have to worry about that, either.
Here's a tip:
Get proactive and answer questions before they're even asked.
Here's an example of a Facebook ad (yes, an ad – don't forget, even your ads on social media can be helpful) by the Berlin-based coffee roaster The Barn, with a quick guide to choosing beans from their online selection. (Because what do you do if you don't have a barista to ask in front of you?)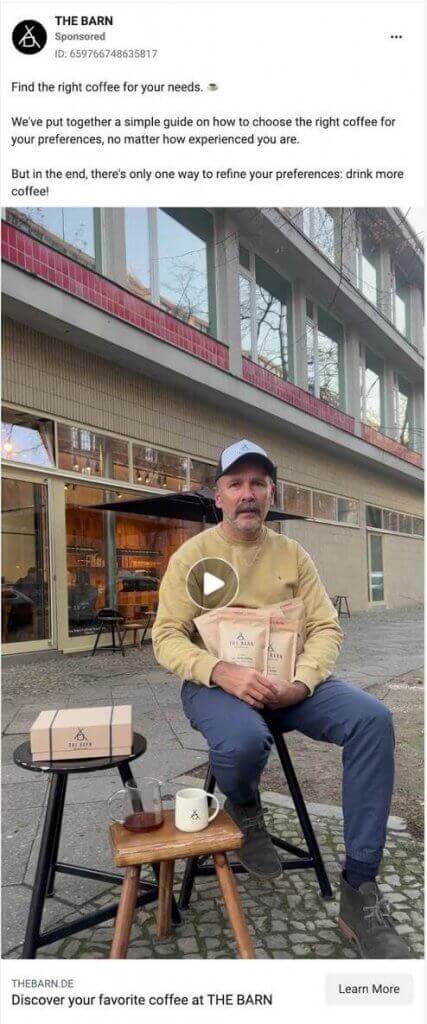 Save yourself some time with social media automation
I know, you might cringe at the very word "automation" – especially if you're in the business of third-wave coffee that thrives on unique experiences, hand-picked beans, and individual human connections.
But listen, I'm not telling you to buy robots and automate your coffee shop customer service OR coffee production. All I'm saying is that the automated part is exactly there, so that you can have more time to foster those unique human connections and don't get completely caught up in the day-to-day, mundane tasks involved in running a successful small business.
(Here's a tip: The key is to make an actual human run the automation, and not the other way round.)
How to get it right
When you're out there on social media, people will most likely start asking you many questions (hey, that means you have an engaged community!) And some of these questions will keep repeating.
Are you open on Mondays?
Where exactly is your coffee shop located?
Do you carry non-dairy milk options?
Can I bring a dog?
If you get them a lot, try automating your responses instead of replying manually with the same thing every time. This way, people will get an instant reply (even when your coffee shop is closed), and won't get frustrated by the silence on your end. At the same time, you'll get some more time for all the fascinating stories about coffee origins and flavor profiles.
You can do this, again, using a social media automation platform and features like NapoleonCat's Auto-moderation. You set up your auto-replies in response to specific keywords and phrases and decide to run them 24/7 or in particular time slots (for example, while you're out.)
And then, you just count the time you've saved with each automatically answered question. (NapoleonCat's team actually calculated, based on their customers' experience using the platform, that you can save as much as 66% of the time replying to your customers on social.)
If you have a larger team, you'll also be able to automatically assign conversation threads to different team members so that they can handle them promptly.
Here are some more tips:
Make sure you define your keywords right, so your automated replies always match the actual question, and you don't risk coming off as weird or simply replying to a totally unrelated question.
Create several versions of your response that the platform will randomly rotate, so you're not always replying with the same thing over again.
If the conversation includes sensitive information (like order numbers, for example), you can automatically reply in a private message to the customer (a practice I highly recommend.)
Keep your communication true to your own style and voice. The fact that you're automating something doesn't mean you have to sound like a robot!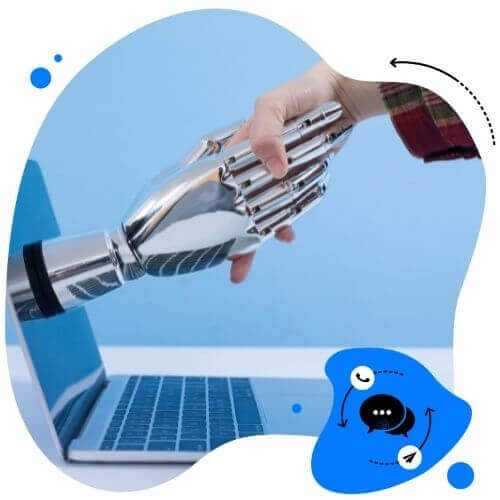 Smart auto-reply for FB and IG
Set up smart auto-replies for your organic posts and ads on Facebook and Instagram. Automatically hide or delete spam – with an all-in-one social media tool.
Keep your social media profiles a safe space for everyone
One of the major concerns connected to being present online is the abundance of hate and spam that's, unfortunately, flooding the internet. Even if you have a caring coffee-loving community, spammers and trolls will find you (even more so the more engaged your community is) – you just don't have control over it.
What you do have control over, though, is making sure you clean up the mess before it becomes a nuisance to your coffee shop customers and disrupts their experience with your brand.
How to get it right
No, you don't have to get up at the crack of dawn every day to go over all your social profiles and manually delete all the spam messages and block troll accounts before your customers see them. You can automate that, too!
If you use NapoleonCat, you can set up Auto-moderation rules that will automatically delete spammy messages based on specified keywords (e.g., profanities). And if you run ads on Facebook and Instagram, this will work with them, too.
You'll find a more detailed look at how to do that in the short video below: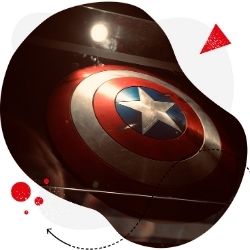 Protect your Instagram from spam & hate
Automatically hide or delete offensive comments, hate speech, and spam – with an all-in-one social media tool.
Engage with coffee shop customers in Google
Did you know that people who check you out on Google Maps, including your ratings and customer reviews, also pay attention to how (and if at all) you reply?
Yes, this is a kind of a litmus test of how engaged you can get with your customers – and often the thing that actually helps them decide whether to visit you or the specialty coffee shop next door.
I know, keeping up with Google reviews can be a lot of work. But you *can* get support handling that – and not just by hiring more people or providing more customer service training for your existing team.
How to get it right
Again, you can get a social media management platform to help you handle that and display all incoming reviews along with other social media interactions, so you never miss any. And so that replying becomes so much quicker and effective (especially if you have multiple locations – check out this case study for an example.)
Here's a tip: Reply to both positive and negative reviews. People enjoy seeing their favorite coffee shop or roastery actually keep in touch with their customers.
Also, run an active Google My Business Profile – you can post daily updates, special offers, and photos to encourage more people to visit and make a great first impression. This might actually be what differentiates you from other specialty coffee shops or roasters in the area, so it's an excellent way to get ahead.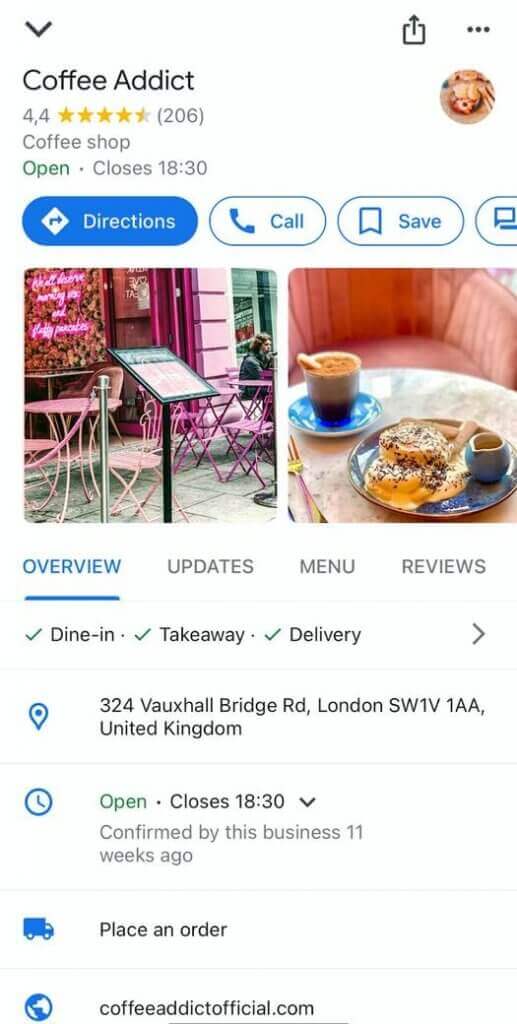 You'll find some examples of this and other social media marketing tactics in this article.
Make social media an integral part of your customer experience
Whether you consider yourself a "social media person" or not, many of your customers are. So don't forget to include social media in your overall customer experience and get yourself the right tools that make managing it a breeze instead of a drag that consumes too much of your time.
Now, let's have some coffee, shall we? (I know I will! ☕)
You may also like: