If you're a social media manager, you probably need to manage multiple Instagram accounts at once. The bigger the social traffic, the harder it is to keep track of it all. Learn how you can do it effectively, and save time and energy.
In this article, we're going to show you exactly how you can manage multiple Instagram accounts in almost all aspects of social media management.
You'll find out how to do it all without having to jump between tabs or logging back and forth to different accounts.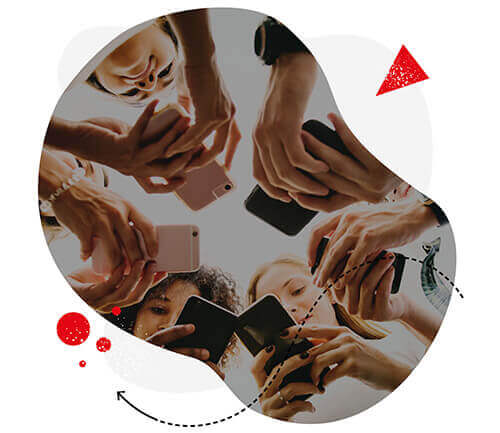 Manage multiple Instagram accounts from one place
Manage all your DMs and comments from multiple accounts in one place. Bulk-schedule posts and get detailed analytics. Try it for free:
Try NapoleonCat free for 14 days. No credit card required.
How to switch between accounts on Instagram
You may be wondering how to switch accounts on Instagram1 without typing your logins and passwords each time. That can be easily done in the app.
Once you log in to a given Instagram account and click on remember login information, you'll be able to switch between your IG accounts with two clicks.
Simply press and hold your profile photo in the bottom right corner of your screen, and then you can tap the username of any of the accounts that you have access to: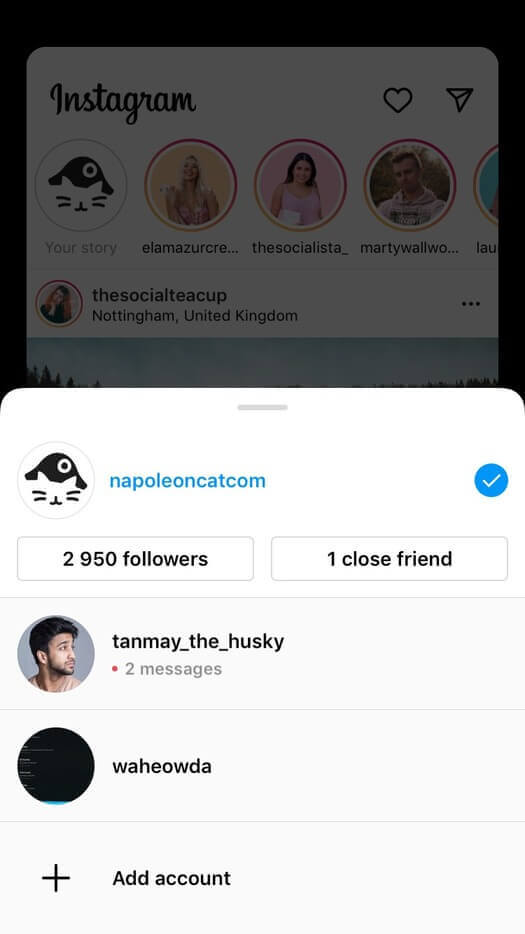 This way, you can have access to up to 5 accounts simultaneously.
When it comes to managing multiple Instagram accounts on the IG app, that's really all you can do – easier logins. And it's not a lot, we know.
Thankfully, we may have the exact solution that you've been looking for.
Keep reading to find out how NapoleonCat can make Instagram management for multiple profiles a piece of delicious cake.
UPDATE: Since July 2021, the Inbox also supports Instagram DMs, yay!
How to manage multiple Instagram accounts at once
Let's get straight to it – NapoleonCat is a social media management app that, amongst other things, lets you manage multiple Instagram accounts from one place. Imagine being able to:
Manage all your Instagram messages and comments from multiple accounts using one dashboard
Set up different automatic replies to comments based on keywords that you define (ads included)
Automatically hide or delete comments based on keywords of your choice (ads included)
Schedule posts for multiple Instagram accounts at once
Schedule in-depth analytics reports for your Instagram accounts
Analyze the performance of your accounts
Spy on your competitors on Instagram
In short, it's comments moderation and auto-moderation, bulk-scheduling, analytics, and reports – all in one place. Let me break it down for you.
How to manage comments and messages for multiple Instagram accounts
If you need to manage comments and DMs across multiple Instagram profiles, or you're wondering what's the easiest way to manage comments for a large Instagram account, the Social Inbox should fit your needs perfectly. Here's how it works.
The Inbox is where you'll find all the comments from your organic posts and Instagram Ads as well. It's all located in one simple stream, one dashboard, all ready for your moderation.
And now, you can also manage your Instagram DMs, which is a huge advantage:
Of course, you don't want to be overwhelmed with all those social interactions. You can e.g., set your filters to show comments only for specific accounts of your choice.

You can also set a custom time frame to see all the interactions from that specific time.
From the Inbox, you can easily manage all your comments – you can reply to them, delete them, or even hide them.
Hiding specific comments of your choice is something that is not even available in the Instagram app, but the Inbox solves that problem.
Bear in mind that the Inbox also works for other social platforms – you can manage multiple social media accounts from Facebook, Messenger, Twitter, LinkedIn, YouTube, and Google My Business.
Manage multiple Instagram accounts in a team
You can work on moderating Instagram comments and DMs in a team. You can assign tickets to other team members, leave notes under specific comments and DMs (e.g., with some additional information), or send them for consultation via email or phone.
Moreover, each member of the team will see what others are doing in the Inbox, in real time. This way, no one will answer the same comment or message twice, and your work won't overlap with others.
Can you translate Instagram comments and messages?
The Inbox has a built-in Translations feature. If you receive Instagram comments or DMs in a foreign language, you'll find that feature super useful. Translations work in over 100 languages that Google Translate supports.
With only one click, you can translate any Instagram message or comment and then reply in the language of the person you're addressing as well.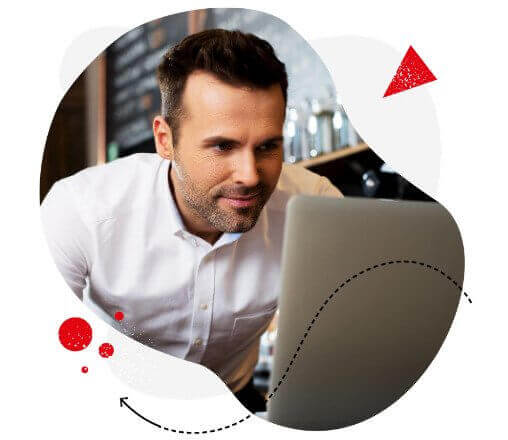 All Instagram comments in one dashboard
Manually and automatically manage all your Instagram comments across multiple accounts. No comment will ever be overlooked. Try it for free:
Try NapoleonCat free for 14 days. No credit card required.
How to automatically hide, delete, or reply to comments on Instagram
NapoleonCat's Auto-moderation works like a smart social media assistant and an automatic spam blocker for Instagram (organic posts and ads included).
In short, you create "rules" that are triggered by specific keywords and phrases of your choice. And you can create as many rules as you like.
Here are some of the most popular uses of Auto-moderation:
Posting automatic replies to repetitive questions, e.g., questions about pricing, delivery time, etc.
Hiding or deleting spam, hate speech, inappropriate language, etc.
Automatic forwarding sensitive issues to dedicated Customer Support team members.
How to schedule posts to multiple Instagram accounts at once
Moving on to NapoleonCat's Publisher! With this Instagram post scheduler, you can craft and schedule your posts to multiple accounts at once.
Almost all of the native publishing features are available within the post creator window. Moreover, you can schedule your post's first comment and, for example, add your hashtags there!
Here are some of the publishing features the tool offers for Instagram:
Adding a single image or video
Tagging users in posts
Adding locations to posts
Scheduling the first comment
Cropping images into Instagram-friendly ratios
Selecting custom video thumbnails
There are plenty of options for the internal organization of your Instagram content and teamwork.
You'll see all of your posts in a neat content calendar, organized by titles and color-coded labels: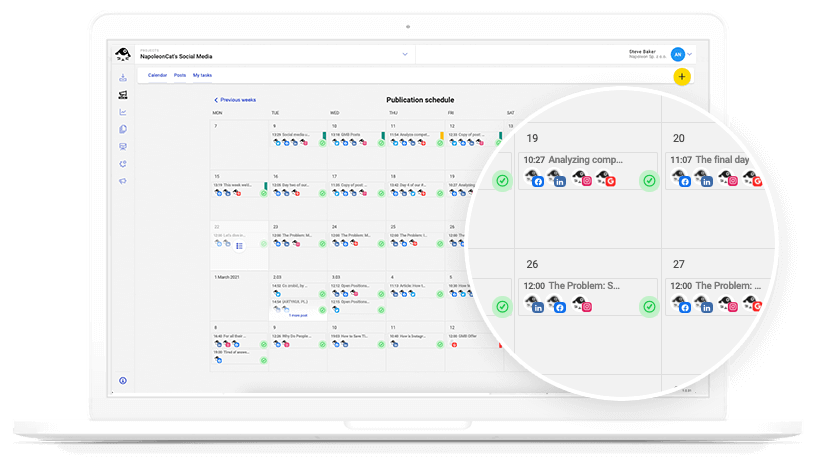 You can also assign posts to other team members and add subscribers who will be notified of any changes made to the posts and post drafts.
How to analyze multiple Instagram accounts at once
Analyzing your social media marketing results is a fundamental part of improving your strategy – getting more followers, more engagement, and ultimately, more customers.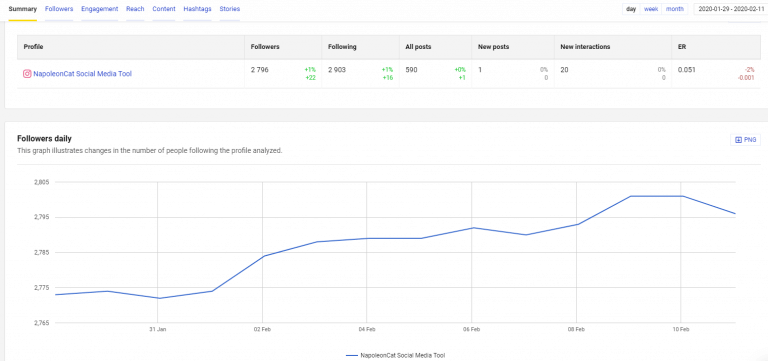 By looking at concrete data, you figure out what content performs best, when your audience is most active, when it's best to post on Instagram, and more.


So, with NapoleonCat, you can see in-depth Instagram analytics for all of your accounts in one place.
You'll be able to set a custom time period for your analysis and have the data presented in a daily, weekly, or monthly breakdown.
Some of the most important metrics include:
Daily follower growth on Instagram
Instagram post engagement by days
Instagram post engagement by hours
Individual Instagram post analysis by engagement rate, likes, comments, reach, and saves
Instagram hashtag analytics
Did you know that with NapoleonCat you can also analyze your competitors on Instagram? In fact, you can get analytics for any public Instagram business account.
How to analyze multiple Instagram accounts side by side
If you want to compare statistics for multiple Instagram accounts side by side, that's also no problem. Here's how it works.
You create a data set, name your set, choose the accounts, and ta-da!

You can compare multiple Instagram profiles side by side in the same way as you analyze individual accounts.
You can check which of your competitors' posts received the highest engagement rates, which hashtags worked best for them, and more.
How to create in-depth Instagram reports in 2 minutes
With NapoleonCat, you can extract your Instagram analytics into comprehensive Instagram reports in 1-2 minutes.
Simply choose the time frame for your analysis, select the account, and review the metrics that you'd like to include in your report.
By default, all metrics are selected, but here's what you can choose from:
Key metrics
Followers change
Followers distribution by age and gender
Followers by country
Followers by city
Engagement rate (ER) daily
Interactions daily
Interactions daily
Reach
Impressions
Profile views daily
Clicks on Call-to-Action buttons
Page admin activity – posts
Post engagement by post type
Engagement Rate by day
Engagement Rate by hour
Engagement Rate by the number of hashtags
Top 10 most used hashtags
Top 4 most engaging posts
Top 4 most liked posts
Top 4 most commented posts
Top 4 most viewed Instagram Stories
You can also schedule your reports to be automatically generated and sent out to your superiors, clients, co-workers, etc.
How to manage multiple Instagram accounts with NapoleonCat – video
In case you're wondering how NapoleonCat works in action, I've made a video tutorial showing you all the features mentioned in this article.
Conclusion
The more social traffic you get, the harder it will be to manage your Instagram page. Whether you have multiple accounts on your shoulder or need to manage one large profile, you're going to need some help and time-saving solutions.
Start your free trial and see for yourself, no credit card required!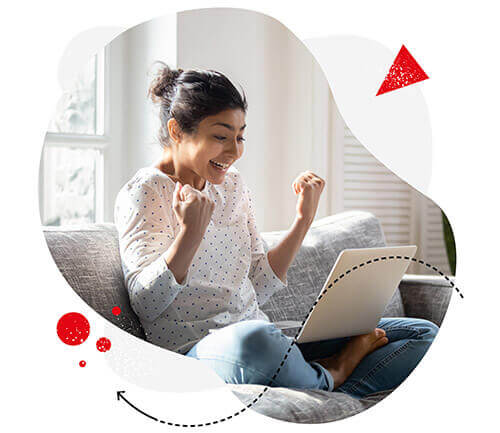 Manage multiple Instagram accounts with one tool
Manage comments and DMs, bulk-schedule posts, analyze your own profiles and your competitors, and get instant reports. Try it for free:
Try NapoleonCat free for 14 days. No credit card required.
How to manage multiple Instagram accounts – FAQs
Before we completely wrap it up, here's some more information you may find useful.
How to manage multiple Instagram accounts on a PC
NapoleonCat is an online application primarily used on desktop computers. Whether you need to manage hundreds of Instagram comments on a daily basis, schedule multiple posts, or get comprehensive Instagram analytics, you can easily do it from your PC or laptop.
How to manage multiple Instagram accounts with 1 phone
Using the Instagram app, you can only log in between different accounts. Fortunately, NapoleonCat's Social Inbox is a mobile application available for iOS and Android.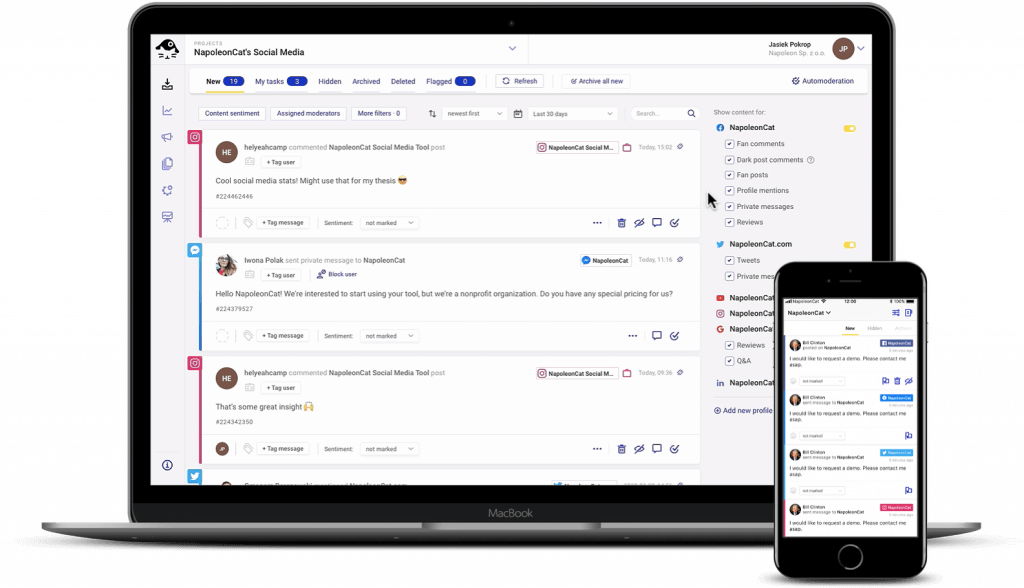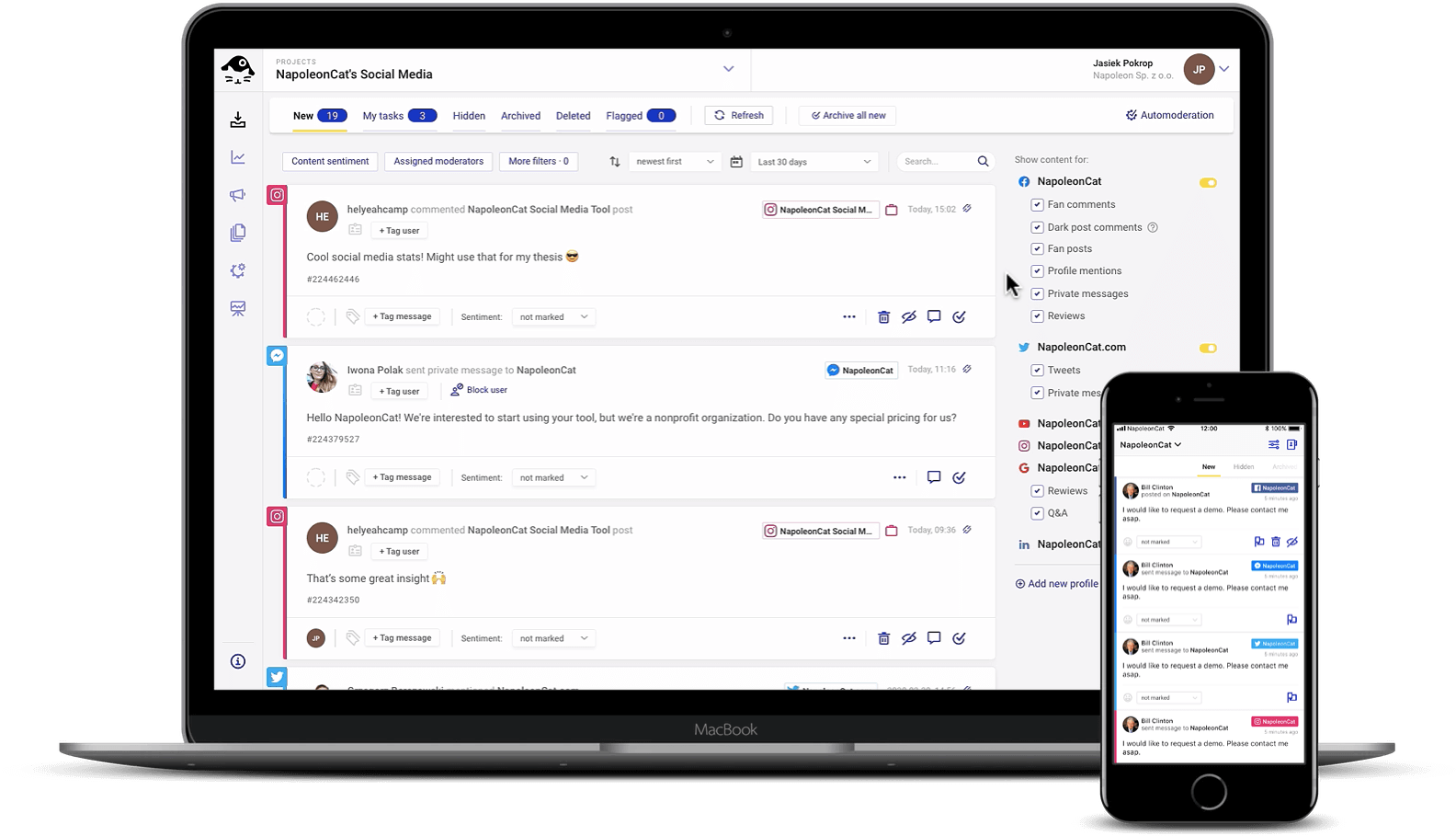 From there, you can easily manage all your Instagram comments across multiple accounts, all from the comfort of your phone.
How to remove an Instagram account when you manage multiple IG accounts
To remove an Instagram account when you manage multiple accounts, click on the three lines in the upper-right corner. Go to Settings -> Log Out (username) and select all accounts to log out of.
You'll be redirected to a list of your accounts. Click on Edit and then on the X mark next to the account you wish to remove. Confirm your removal by clicking on Remove, and it's done!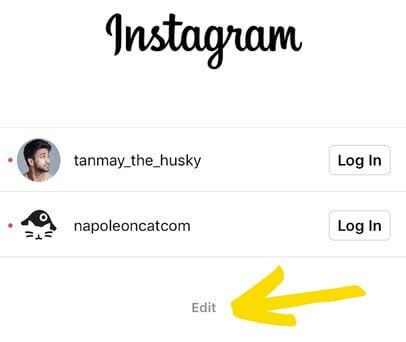 For more Instagram knowledge, check out our other articles:
---