A data-driven approach to building your presence on Instagram can help you recognize bottlenecks in your strategy and identify areas worth concentrating on. To do this, however, you need to fully understand Instagram data and its potential.
In this post, we've gathered 15 common questions about Instagram analytics. Curious to see our answers? Let's dive in.
1. What are some tools that can be used to track Instagram analytics for a brand?
If you want to measure your performance on Instagram, make sure that you have a Business Account. Only business profiles have access to Instagram Insights, the platform's native analytics tool, which features detailed metrics such as reach, impressions, or profile visits.
Instagram Insights gives you a basic overview of your performance. But the tool has one important limitation – it only collects data from the last 7 or 30 days. Using third-party tools for Instagram performance analysis will allow you to analyze different, custom timeframes and observe your account's growth from a bird's-eye view.
When choosing a third-party analytics solution, you should look for tools from official Instagram or Facebook Business Partners. Such businesses are given access to the official Instagram API and can, therefore, offer even more than just detailed analytics, e.g. direct Instagram publishing.
NapoleonCat is an official Facebook Business Partner. This means that our tool offers secure integrations with both Facebook and Instagram and gives you access to advanced analytics, publishing, and community management features.
2. How can I export my Instagram analytics data?
You can either access your data via a third-party tool (such as NapoleonCat) or view and download particular data sets via your account settings.
To do the latter, go to Settings -> Security -> Data and History -> Download data. Then, type in your email address. A file containing everything that you've ever posted and received will be sent to you.
Note that it may take Instagram up to 48 hours to collect and send this data your way.
Using an external tool for analyzing your Instagram performance will help you customize your data exports, e.g., by including custom timeframes.
NapoleonCat allows you to download your Instagram data for any period of time, both in PDF and XLS formats, in just a few clicks.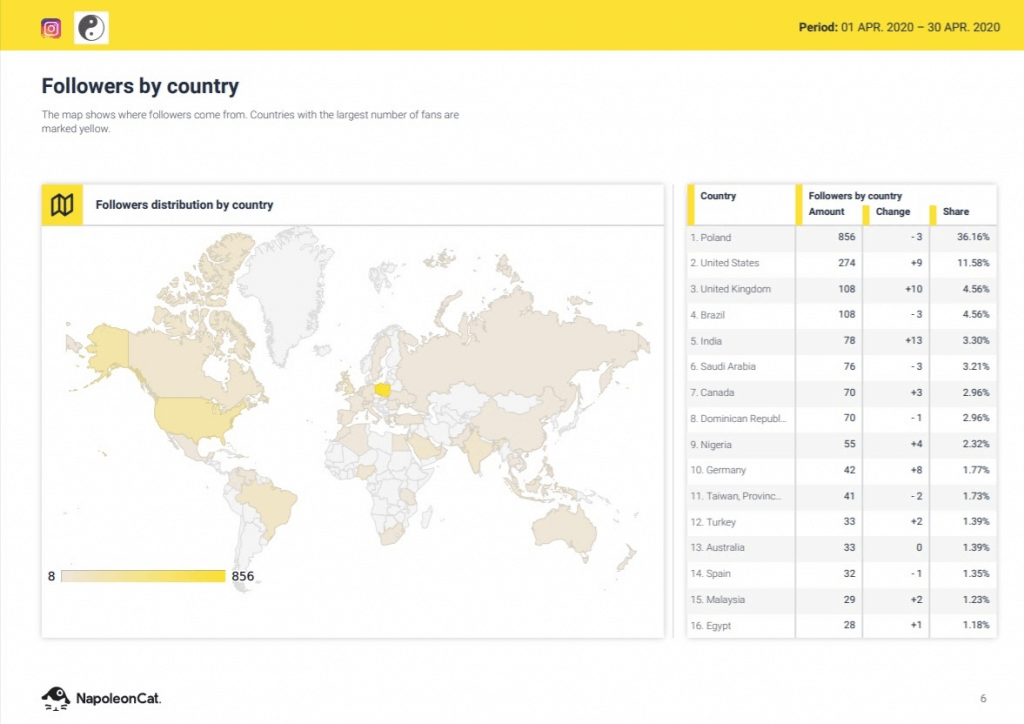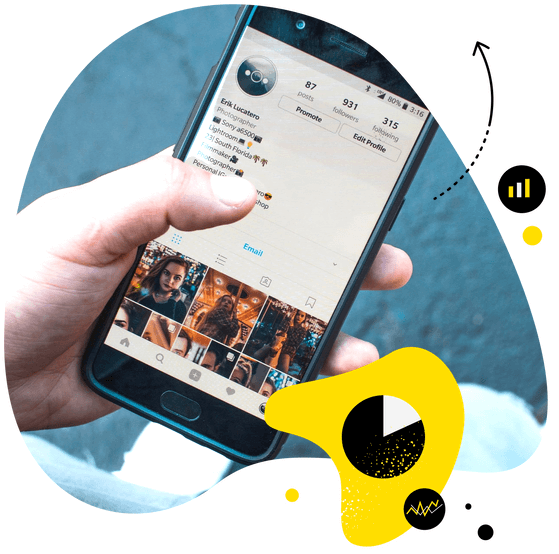 In-depth Instagram analytics & reports
Analyze your Instagram performance with an all-in-one social media tool. Use competitive analysis to understand where you stand in your niche.
3. Is data from Instagram Insights accurate?
Basic Instagram metrics can help you get a grasp of how you're performing on Instagram, but there is more data to dive into than what you may see at first glance.
Continuously tracking and understanding Instagram analytics is crucial for evaluating the success of your account and strategy. Basic metrics featured in Instagram Insights may be helpful for daily check-ins, but you might need more data for wider, long-term assessments of your performance.
As mentioned before, only data from the last 7 or 30 days is accessible through Instagram Insights. This is far too narrow of a date range for drawing truly insightful conclusions.
This is where external Instagram analytics tools step in, giving you access to more data (including statistics missing in Instagram Insights, e.g. competitive analysis), without the rigid day limitation.
4. How do some accounts have 50+ million followers, but only get 1 million likes per picture?
There may be plenty of reasons behind this.
First of all, those 50+ million followers are not necessarily real people – some of them may be fake or inactive accounts. Another possibility is that many of them are not part of the account owner's ideal target group.
Unfortunately, purchasing followers (or otherwise gaining them in a not-quite-legal way) is still a fairly common practice. The number of followers on Instagram is just a number and one that's more and more often considered a vanity metric.
Another explanation is closely connected to the Instagram algorithm. Having 50+ million followers doesn't mean that every individual piece of content is shown to all of them. The truth is far from that, especially if these fans also follow many other brands on Instagram.
They may simply never get the chance to see a certain post in their Instagram Feed unless they regularly interact with the brand that published it.
That's why it's so important for brands to not only have access to statistics, but to actually track, understand, and use data on a daily basis. Tracking ER will give you an idea of whether you are reaching the right people with your content. The metric can also help identify posts that are shining stars, making replicating their success easier.
5. How can I view Instagram analytics?
Instagram provides personal profile users with basic numbers such as the number of likes for each post, the number of video views, and follower count.
However, brands using the platform need more insights, which is why Business Accounts were created, along with Instagram Insights.
Here's a short video that will walk you through the process of switching to a Business Account and accessing Instagram analytics:
6. Should you use a paid Instagram analytics service?
As mentioned above, basic Instagram stats are available to all users for free. But using paid Instagram analytics tools can give you access to more in-depth stats and help you build better-informed strategies.
What are some pros of using third-party Instagram analytics tools line NapoleonCat? Let us list a few:
You can analyze your performance straight from your desktop computer
All important metrics are displayed in one dashboard, so you don't need to switch between tabs and accounts as you would when using Instagram Insights
You can generate, schedule, and download comprehensive reports to share your results with team members, clients, or stakeholders
You can set a custom time period for your analysis and access data older than 7 days for a better overview of your strategy
Many Instagram analytics tools come with a suite of useful social media management solutions and can help you with more than just analytics: scheduling, team collaboration, automated community management, and more.
7. How do you export Instagram analytics into Excel sheets?
Unfortunately, such a feature is unavailable in Instagram Insights. To automatically export your Instagram analytics in the form of an .XLS file, you need to use an external Instagram analytics tool.

With NapoleonCat's Reporting, you can generate detailed Instagram reports for custom timeframes. You're not limited to the last 7 or 30 days as you would be with Instagram Insights. What's more, if you're not a fan of spreadsheets, you can generate customizable, visual PDF reports instead.
Moreover, you can schedule your reports so that they will be automatically generated and sent out to your clients. You can schedule weekly, monthly, or quarterly reports.

8. Are there any Instagram analytics platforms out there that capture more than just the basic metrics (likes, comments, fan growth) and offer competitive analysis solutions?
One of the biggest advantages of third-party Instagram analytics platforms is that they deliver more data than Instagram Insights.
While likes and comments are easily accessible through Instagram's native tool, analyzing fan growth, content performance, and audience insights in depth requires more advanced solutions.
With NapoleonCat's Analytics, you can analyze Instagram data from any custom time period, and not just for your own profiles but also for your competitors or industry leaders.
This way, you can keep an eye on the competition and get a good understanding of industry benchmarks.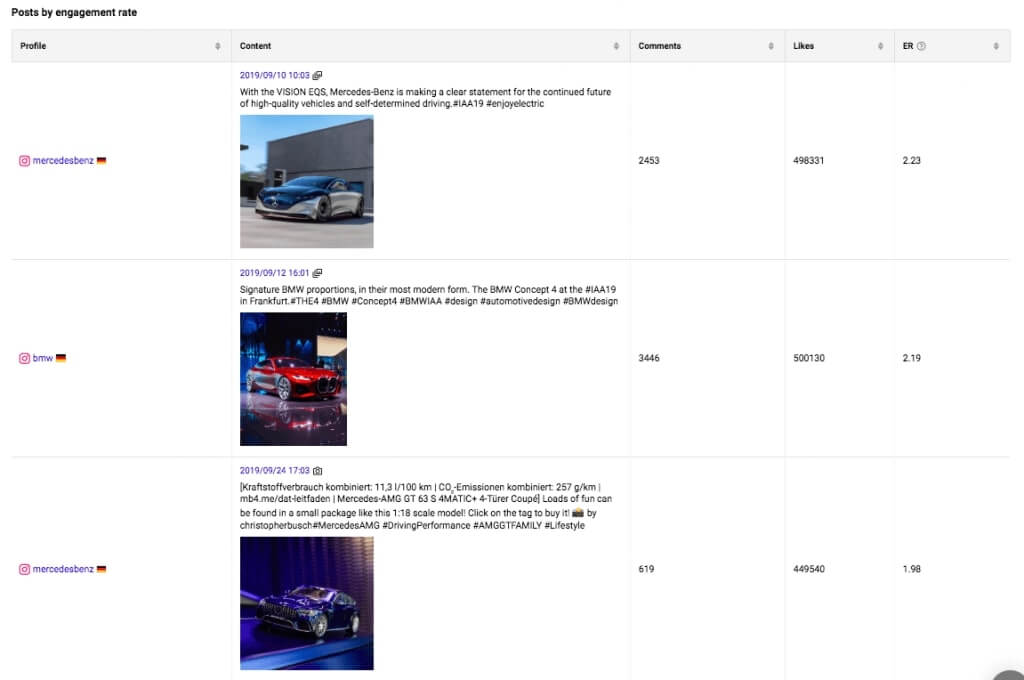 NapoleonCat helps with more than only data analysis though – it also supports reporting. You can build customized reports in seconds, breaking your data down into such details as average engagement rate per post, most used hashtags, or the number of daily interactions.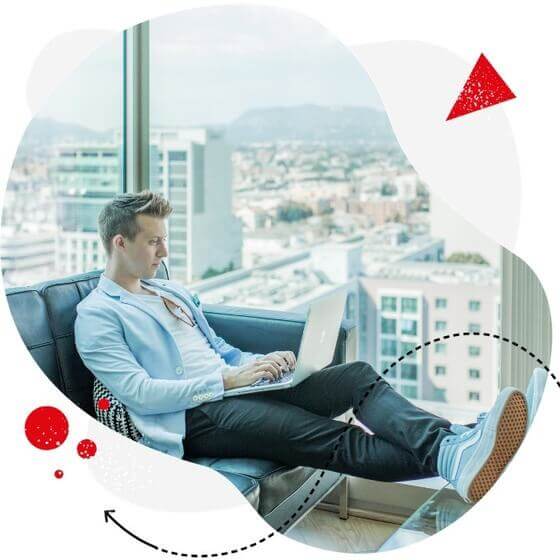 Analyze competitors on Instagram
Track your competitors on Instagram with an all-in-one social media tool. Figure out what to post, when to post, and even which of their hashtags perform best.
9. What are some facts about Instagram analytics that most people don't know?
A lot of Instagram users don't know that Insights exist, much less that key metrics should be checked, analyzed, and improved when possible.
If you don't keep up with Instagram analytics, you may risk investing in strategies that simply don't work. It may turn out that you are targeting the wrong audience, posting irrelevant content, or driving hardly any engagement.
10. Can you look up analytics for other Instagram accounts?
You can't see another Instagram account's analytics using Instagram Insights – all you can do is pull up the account and check their public information, i.e., follower count. If you need more details regarding someone else's Instagram performance, you will have to use a third-party tool.
NapoleonCat's Analytics tool includes solutions for Instagram competitive analysis. You can use the feature to build comparative sets, featuring up to 20 public Business Accounts and comparing them side by side.
These accounts can include your competitors, industry leaders, and yourself – for a comprehensive overview of how well you're doing within your niche.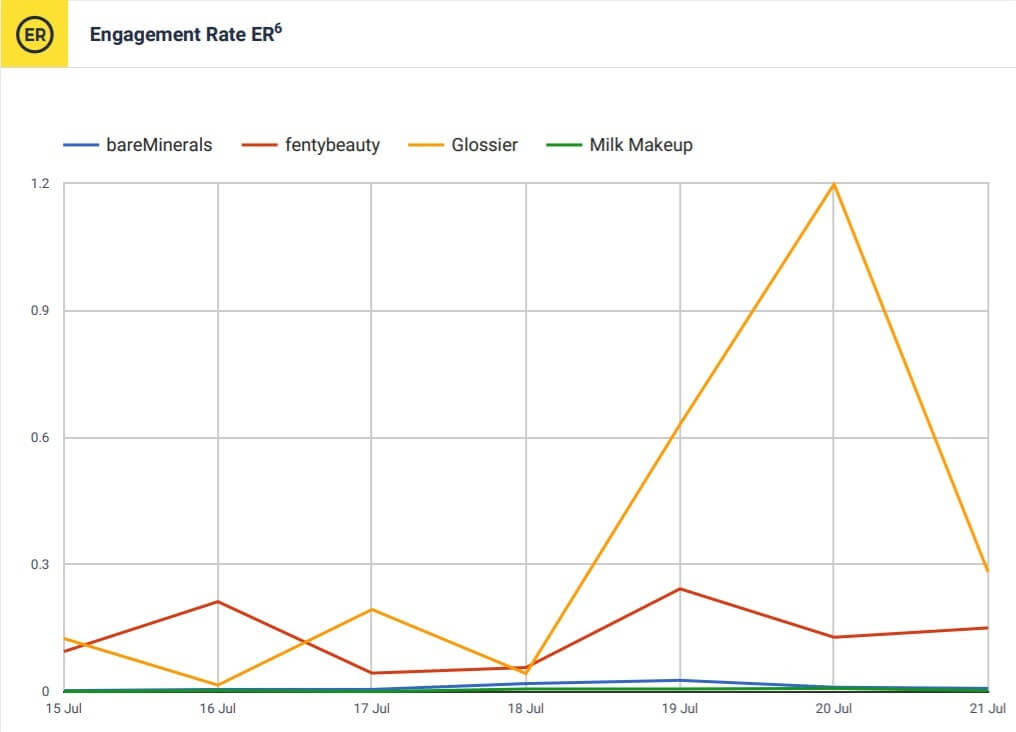 Analyzing your competitors will give you an idea of how their profiles performed over different time periods. You will be able to access detailed statistics (e.g., what type of content generates the highest engagement for your competitors), and even look up the sets of hashtags that your competitors are using.
It goes without saying that this may be one of the most valuable sources of inspiration for your Instagram strategy.
11. What are some tools that are used to search for Instagram influencers?
Finding the right influencer on Instagram is not the easiest nut to crack. Before you decide to collaborate with someone, you should take quite a few factors into consideration.
You can use NapoleonCat to evaluate and select the right influencers for your campaign. If they have public Business or Creator Accounts, you can look up their Instagram performance with NapoleonCat's Analytics. Once you identify some successful accounts, you should, of course, still verify each influencer's portfolio, communication style, and previous campaigns.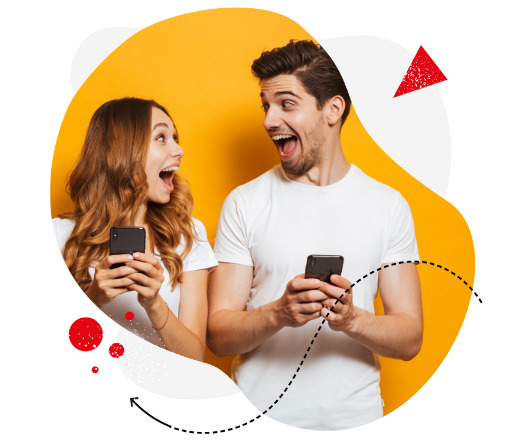 Instagram marketing made easier
Analyze, generate reports, schedule posts, automate comment moderation, and more. Save time and boost your results – with an all-in-one social media tool.
12. Which Instagram stat is the most important?
It all depends on whether your main goal on Instagram is building brand awareness, generating engagement, supporting sales, or something else.
In the case of conversions, however, bear in mind that generating traffic to external sites is somewhat challenging on Instagram since you can only put links in your bio and Instagram Stories (if you have over 10,000 followers).
For many marketers, follower count means the world. However, this may really be nothing more than a vanity metric that is boosted by bots or fake accounts, as we described earlier.
Engagement is an important metric regardless of your goals. It shows whether your Instagram content resonates with your audience enough to spark interest and reactions, which, at the end of the day, is a major success indicator for all social strategies.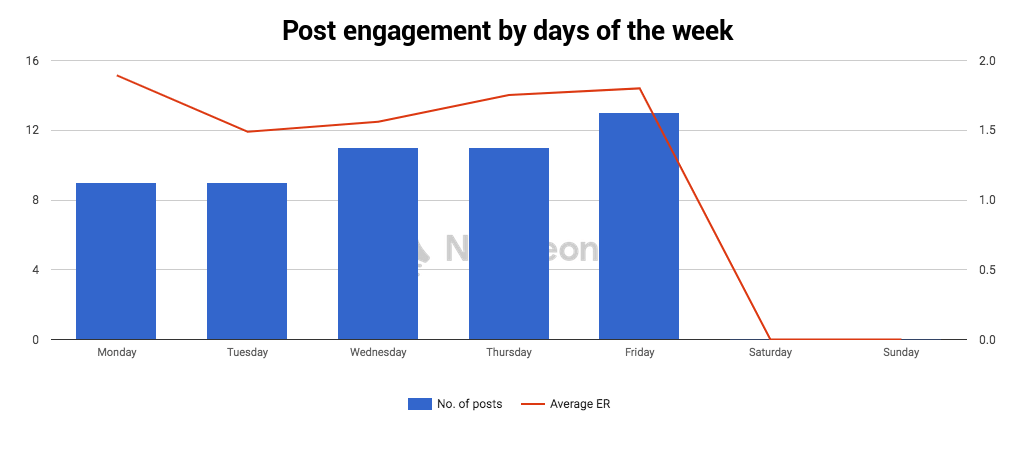 13. How do I get to see my Instagram ads performance stats?
You can see how your Instagram Ads are performing either via Facebook Ads Manager (this is also the case for campaigns for which Instagram is just one of the platforms) or via the Promotions button in your Business Account. Running ads is not possible without a Business Account.
If you want to set up advanced campaigns and access more detailed data about them, we recommend using Facebook Ads Manager. If you only need to boost a post or have a quick look into your ads, then Instagram's native Promotions and Insights may be enough.
14. How can I access stats for Instagram stories?
There are two ways for Business Account owners to access Instagram stories statistics: looking up each individual story's stats or checking stories data with Instagram Insights.
The first method is best if you want to analyze the performance of an Instagram story that is currently live (less than 24 hours have passed since publication). The second method is more helpful for comparing data for multiple stories or accessing historical statistics.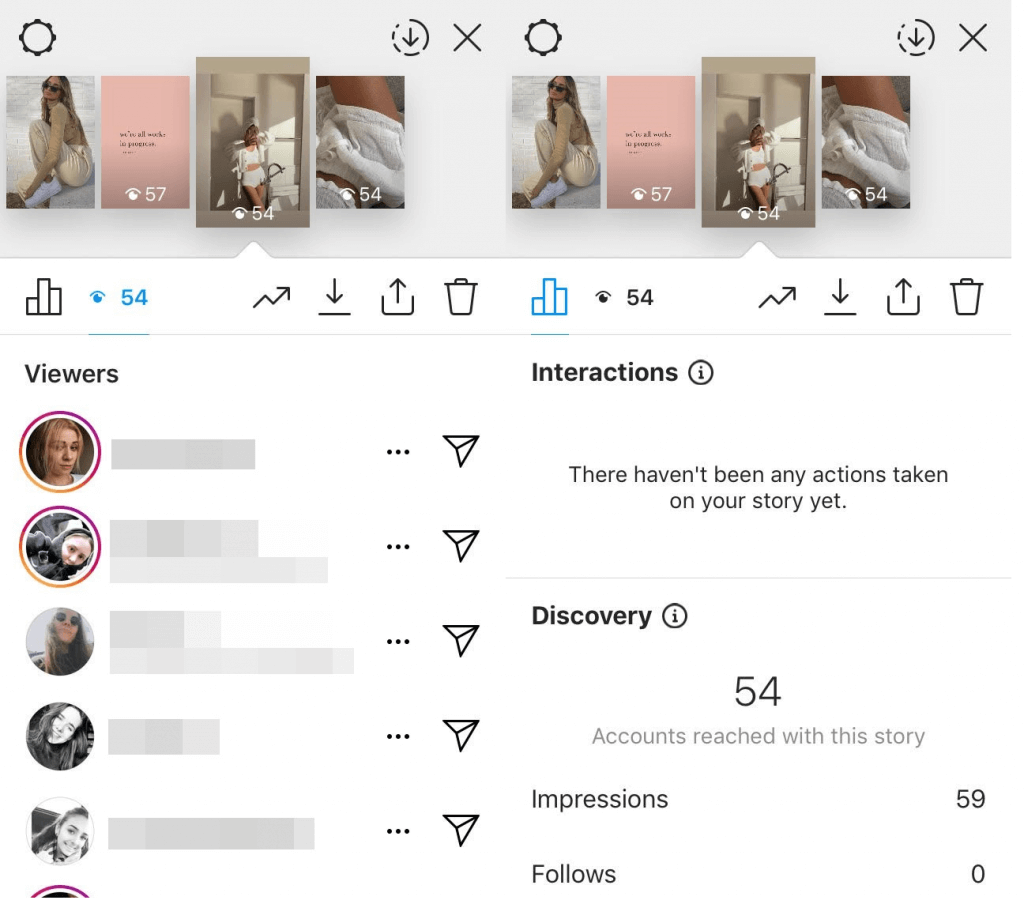 Within Instagram Insights, stats are divided into three sections: Discovery, Engagement, and Navigation, each of which is packed with more detailed metrics for further analysis.
You can also track the performance of your stories in NapoleonCat's Analytics dashboard – from your desktop, alongside other important social media data.
15. How do I access IGTV stats?
Instagram's increasingly popular video format, IGTV, offers businesses access to a set of relevant statistics. You're able to check the numbers of likes, comments, views, the average percentage of video watched, and audience retention statistics.
To analyze these, go to your Instagram mobile app and click on the dots icon underneath a particular IGTV video, then tap View Insights.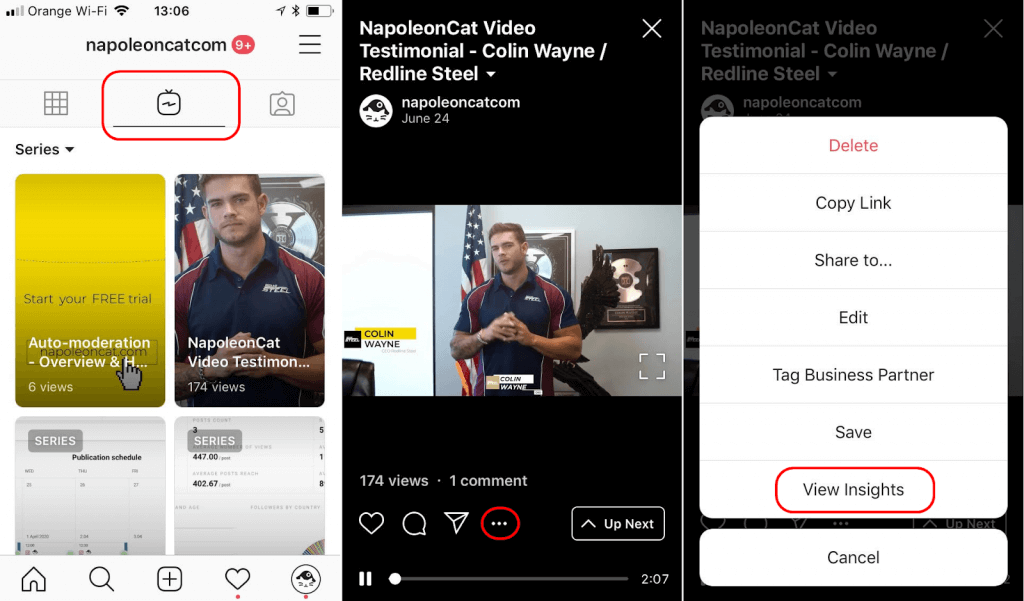 While likes, comments, and views are visible to anyone watching your video, you're the only person who can access audience retention statistics and see the average percent of video watched.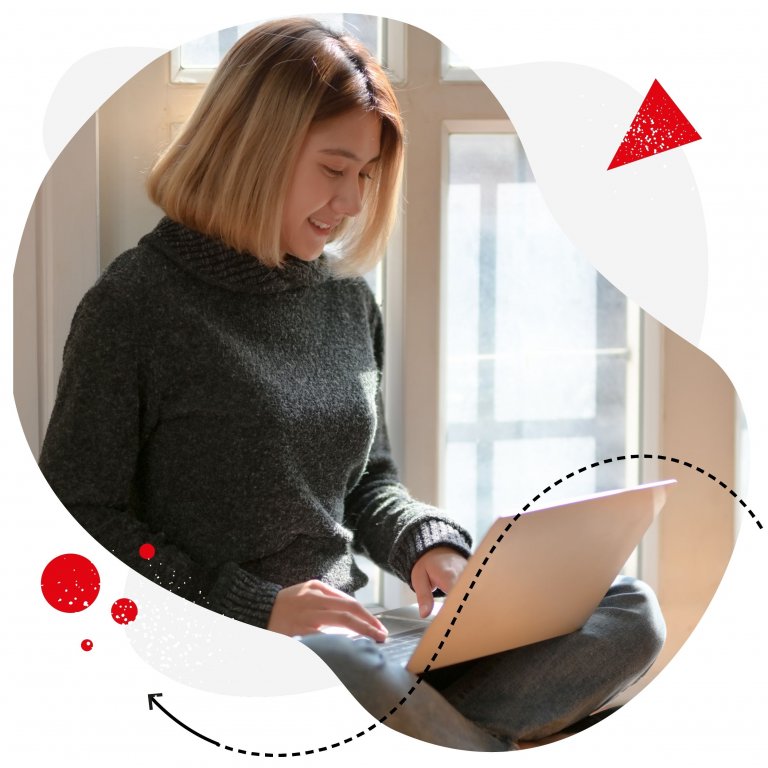 Analyze hashtags on Instagram
Analyze your hashtag performance and increase organic reach – with an all-in-one social media tool.
Over to you
Understanding all Instagram metrics may take some time, effort, and patience, but it really pays off. Once you get into analytics and know how to draw the right conclusions, you will be able to adjust your Instagram strategy – and results will follow. Metrics really don't bite, and we hope that our insights have answered all of your most pressing Instagram analytics questions. Good luck!
You may also like: